The perfect backpackers guide for exploring the city of Amsterdam.
Amsterdam is the capital of the Dutch-speaking Netherlands while also being one of the most popular European metropolitan hubs for backpackers to visit thanks to its vibrant hostel scene, unique nightlife, and fantastic cultural institutions.
A city that is easily recognizable thanks to its long winding boat dotted canals, tall and startlingly beautiful homes as well as its infamous red light and coffee shop culture.
Amsterdam is a backpacker's haven with an enormous variety of sights and culture for trekkers and travellers to discover, so to help all those avid-backpack explorers out there, we have put together the perfect guide to discovering this fantastic European destination on a backpacker's budget.
Where to go
Amsterdam is a city with a vast range of sites that is unmatched by most European capital and you can enjoy a huge selection of sightseeing options when staying in the city. To help backpackers discover all the Dutch city has to offer, we have listed some of the best sights of Amsterdam.
Discover the city's historical side by visiting sights like the Rijksmuseum or Anne Frank's House, where you can discover the complex history of the Netherlands or its dark past under Nazi occupation. Both of these are located within Amsterdams Museum Quarter and other sites in the area include the famous Van Gogh Museum, the Stedelijk modern art museum, and the beautiful Vondelpark.
Rijksmuseum
Museumstraat 1, 1071 XX Amsterdam, Netherlands
Van Gogh Museum
Museumplein 6, 1071 DJ Amsterdam, Netherlands
Stedelijk Museum Amsterdam
Museumplein 10, 1071 DJ Amsterdam, Netherlands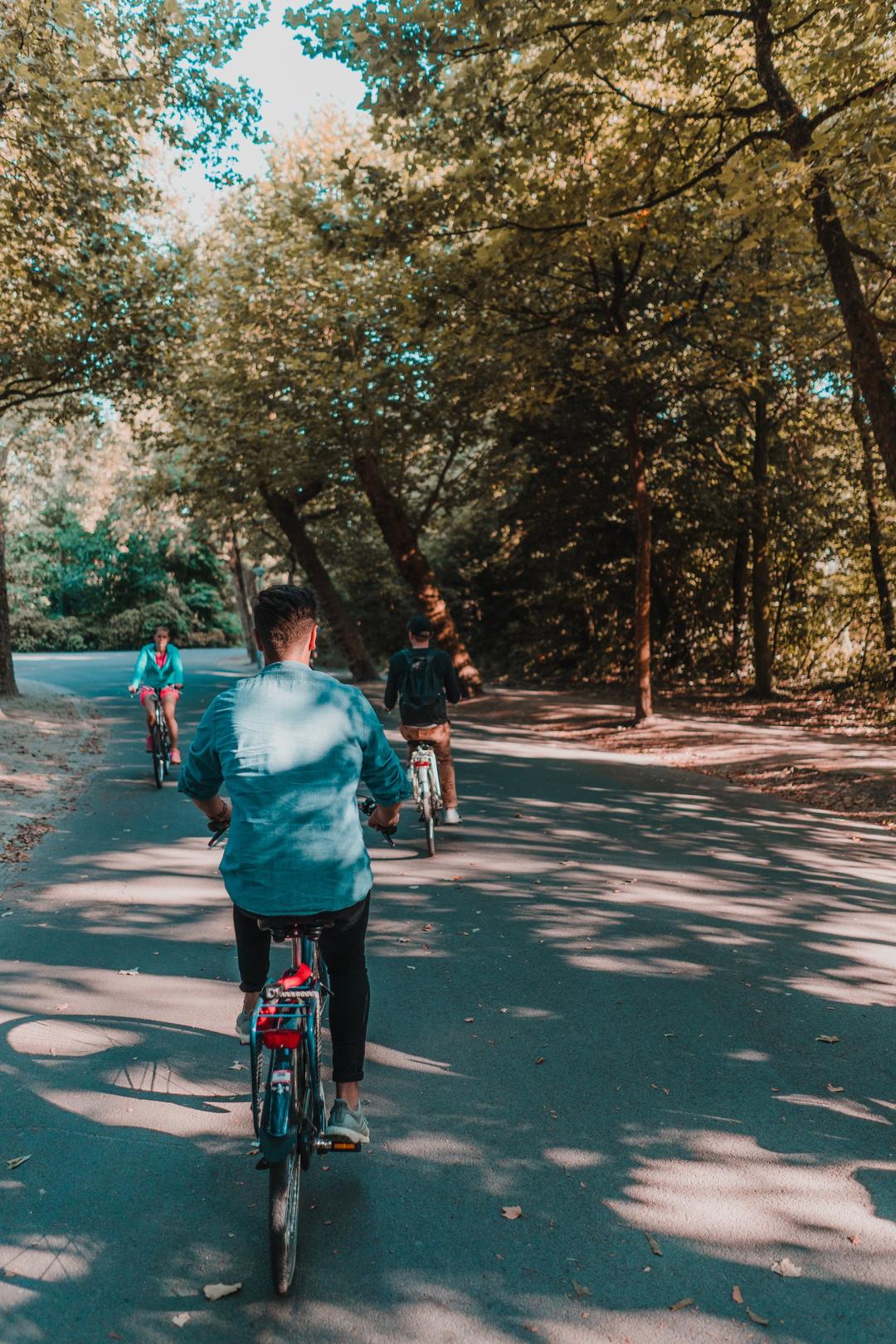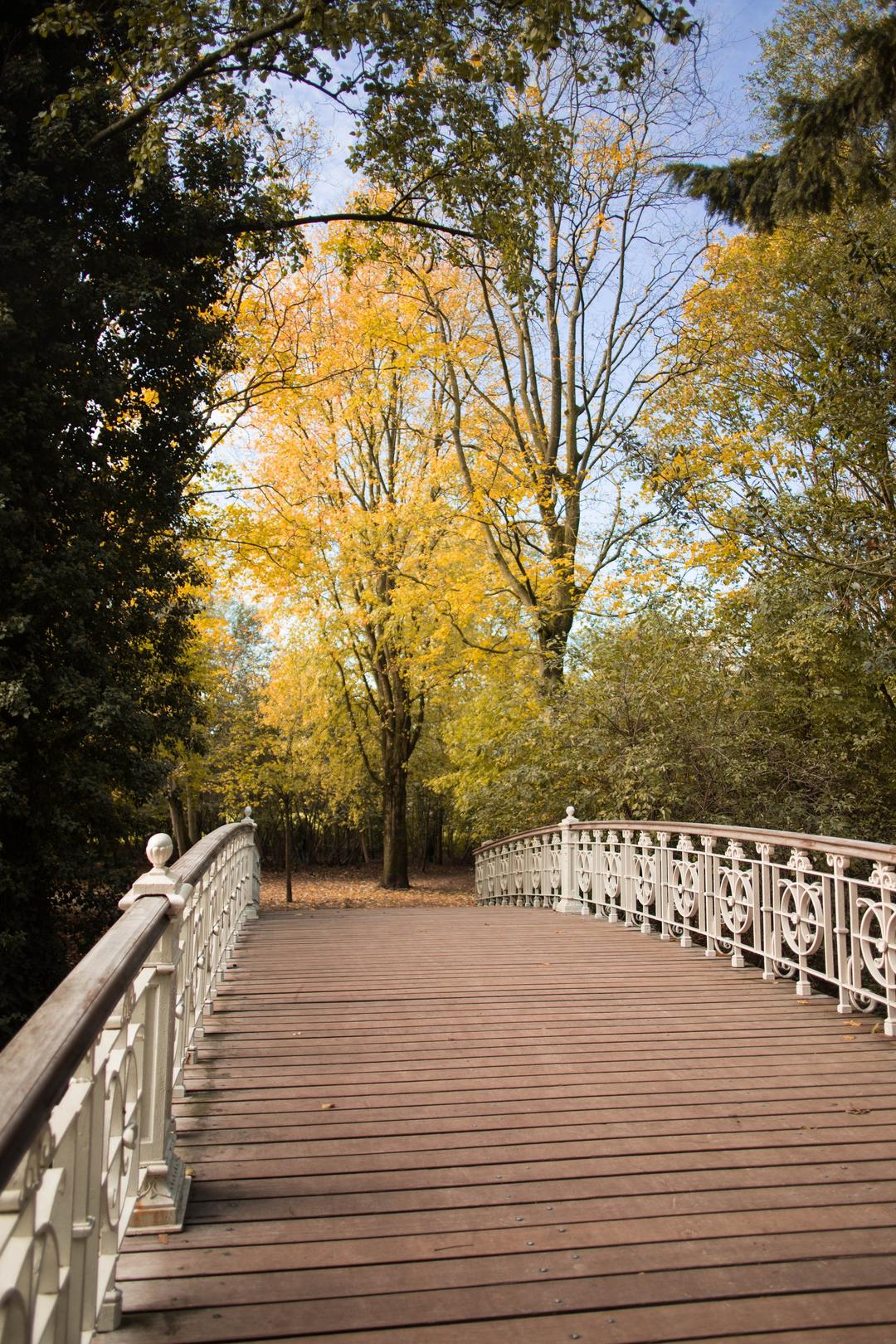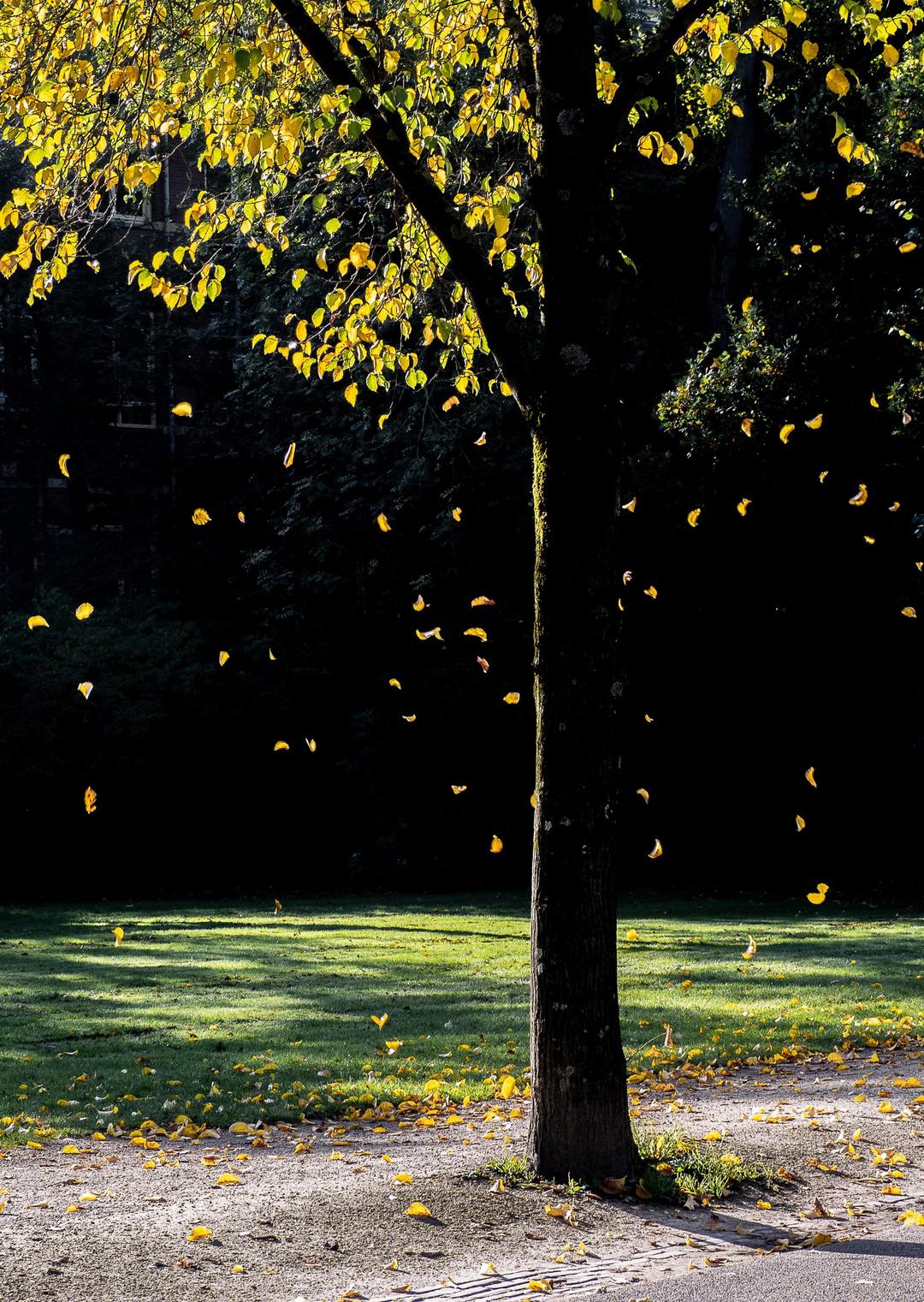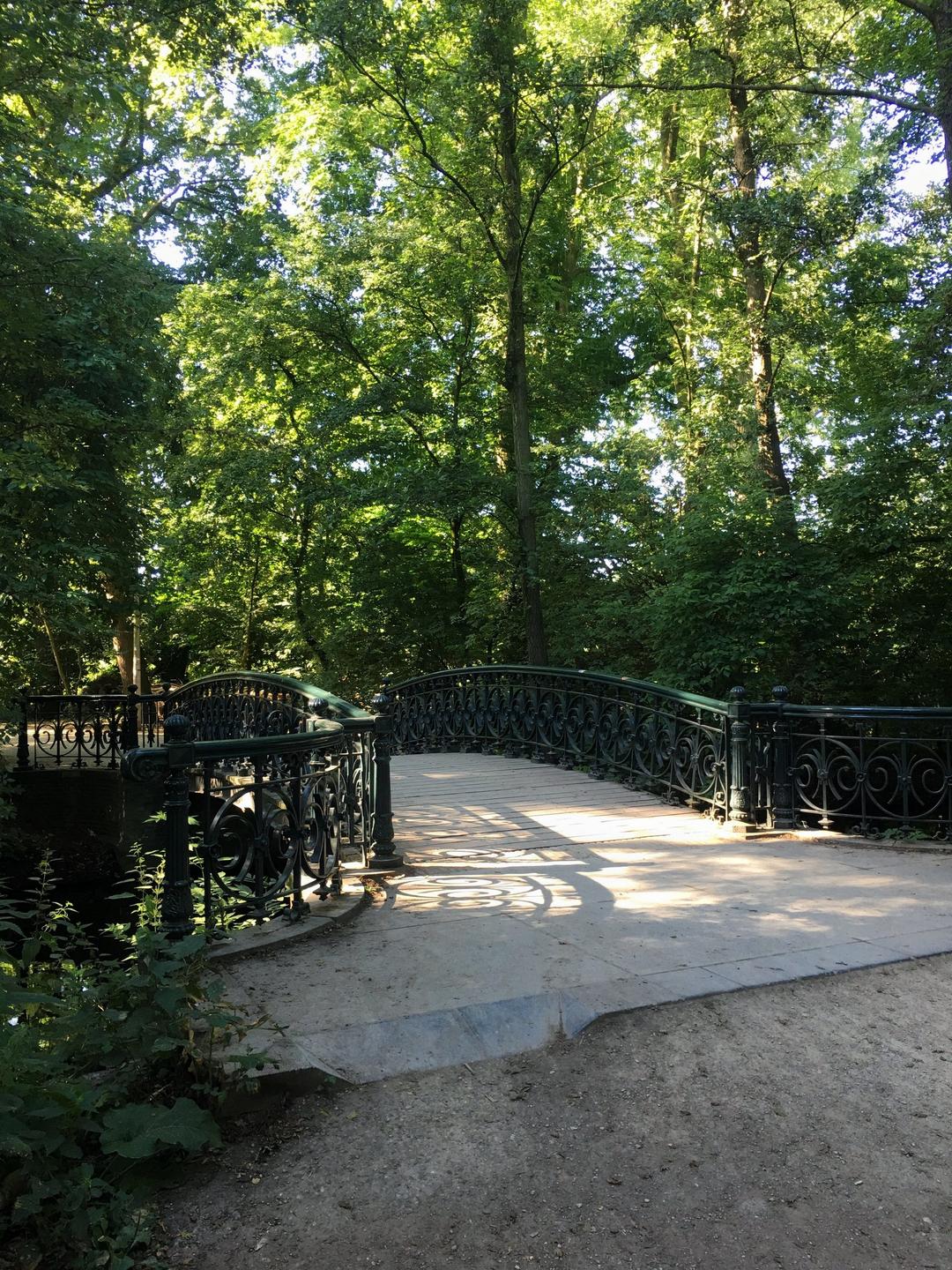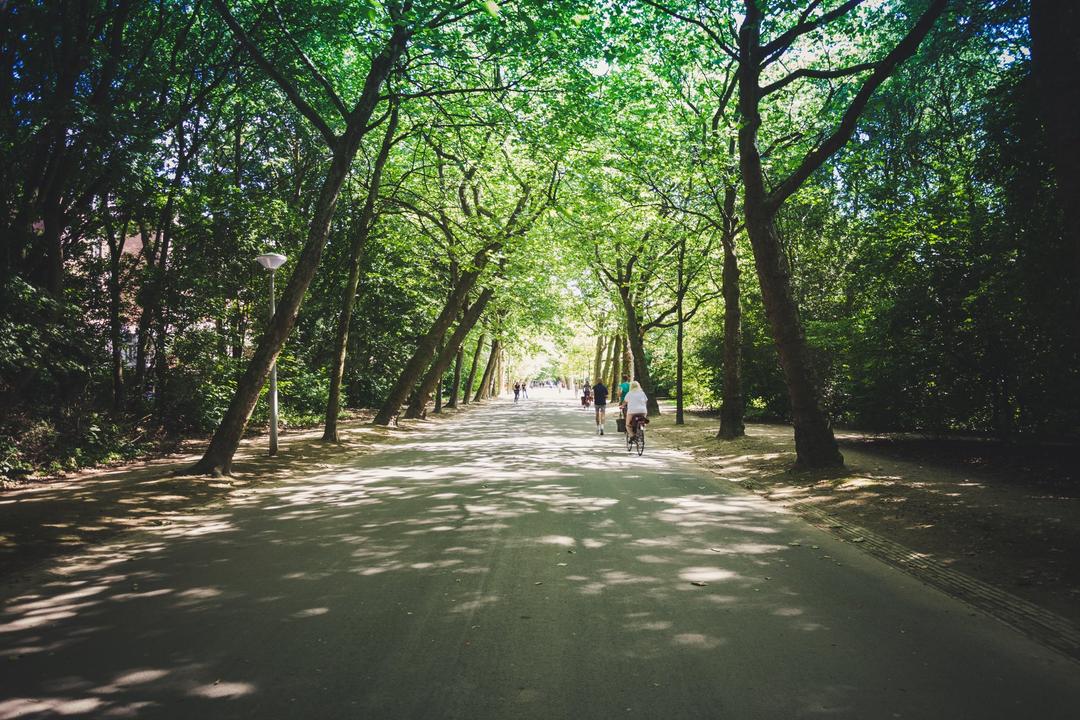 Vondelpark
1071 Amsterdam, Netherlands
Explore the beating heart of Amsterdam's nightlife scene by taking a stroll along the infamous Red Light District Canal or enjoying some of the local products in one of its many legal cannabis coffeeshops.
Oudezijds Voorburgwal
Oudezijds Voorburgwal, 1012 Amsterdam, Netherlands
Why not enjoy a relaxing night of beautiful live music at Amsterdams best jazz club, the Bimhuis, or if you are looking for a more heart-pumping night out, why not check out Studio 80, which regularly plays hosts to some of the world's most popular DJs every night!
BIMHUIS
Piet Heinkade 3, 1019 BR Amsterdam, Netherlands
Where to eat
Amsterdam is a food lovers delight and the city has some of the best food cultures in all of Europe, with thousands of charming and authentic spots to dine at.
For those looking to try a little bit of everything, then Foodhallen is the place to go! A massive food hall with hundreds of authentic street stalls spread throughout, this is a great place to enjoy some local cuisine while also soaking in the bustling vibes of the city's gastro scene.
Foodhallen
Bellamyplein 51, 1053 AT Amsterdam, Netherlands
Omelegg is also a great stop for any backpacker with a love of eggs, located in the city centre this is one of the best places in Amsterdam to get a fantastic family-style breakfast, served in a laid back and relaxed atmosphere unlike any other.
(Facebook: Omelegg)
Omelegg - de Pijp
Ferdinand Bolstraat 143, 1072 LH Amsterdam, Netherlands
No matter where you plan to stay or what you hope to see you are certain to find a plethora of options to enjoy when discovering the wonders of Amsterdam. But to help you get the absolute best out of Amsterdam we have provided some hand tips for anyone visiting this fantastic European destination!
Tips for backpackers
• If you want to travel around Amsterdam as the locals do, then the best way to get anywhere is by bike! Visitors can make use of an extensive range of cycle lanes that run throughout the city and renting a bike is easy with many of the city hostels having all-day bike rental schemes for as little as 5 Euros a day.
• For budget backpackers on the go that want to eat quick, Febo is a great fast food/vending machine style restaurant found all over the city, providing burgers and classic Dutch croquettes that are quick and delicious.
• Unlike some of the more Eastern European cities, the tap water in Amsterdam is very clean and backpackers will save a fortune by using the free public water taps spread throughout the city, so pack a bottle and remember to stay hydrated during your trip!
Have Story To Share?
Blog with Trip.Social
Reach new audiences and maximize your potential.