Derwent Valley and Beyond
12 places · 2 days
Starting in Hobart, this scenic drive through the Derwent Valley and on to the heart of Tasmania takes you through a variety of landscapes - from tranquil rivers, rolling hills to giant forests and rugged mountain wilderness to Lake St Clair and the source of the River Derwent.
River facts: River Derwent flows more than 200 kilometers and drops more than 700 meters from its origin in the national park. It is formed by the collision of the Narcissus and Cuvier Rivers at Lake St. Clair and flows with the power of 50 to 140 m³ per second. It pours into a large estuary at the city of Hobart where you can find the deepest sheltered harbour in the Southern Hemisphere.
Dams of the Derwent have caused 7 lakes to be formed -- Meadowbank, Cluny, Repulse, Catagunya, Wayatinah, Liapootah and King William. The river is important for hydroelectric power as well as for agriculture, forestry and fish hatcheries.
Credits: Tourism Tasmania, Glenn Gibson, Stuart Gibson, Michael Walters Photography, Geoffrey Lea, Jason Charles Hill, Rob Burnett, Graham Freeman, Nick Osborne, and Alan Long
Depart Hobart for Norfolk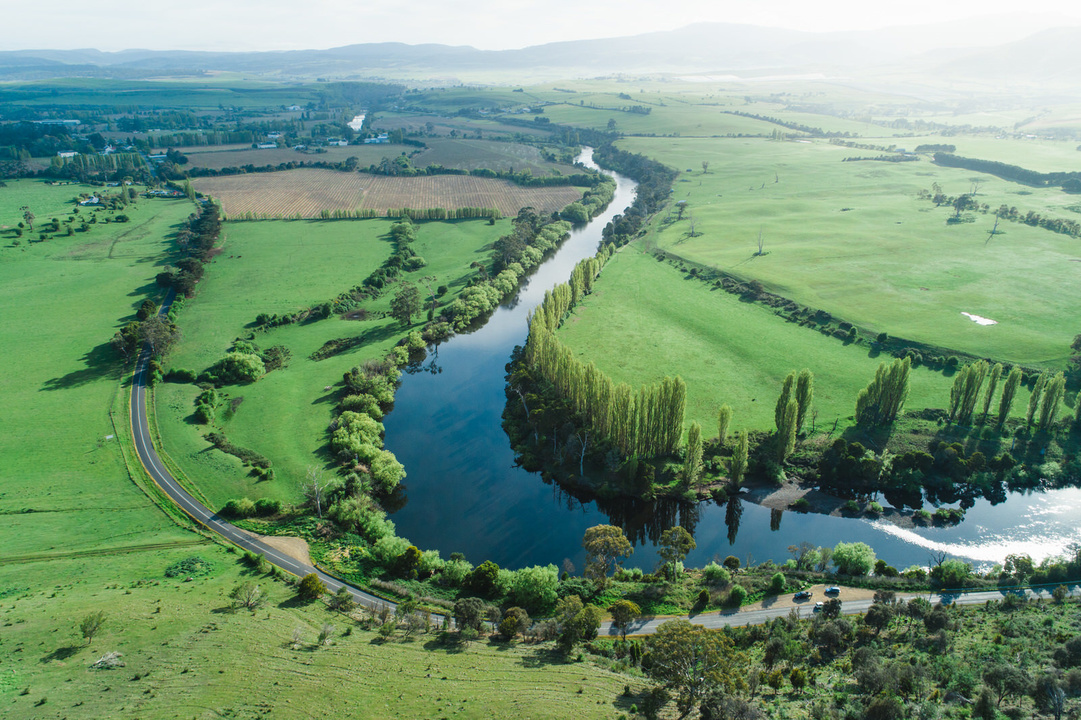 River Derwent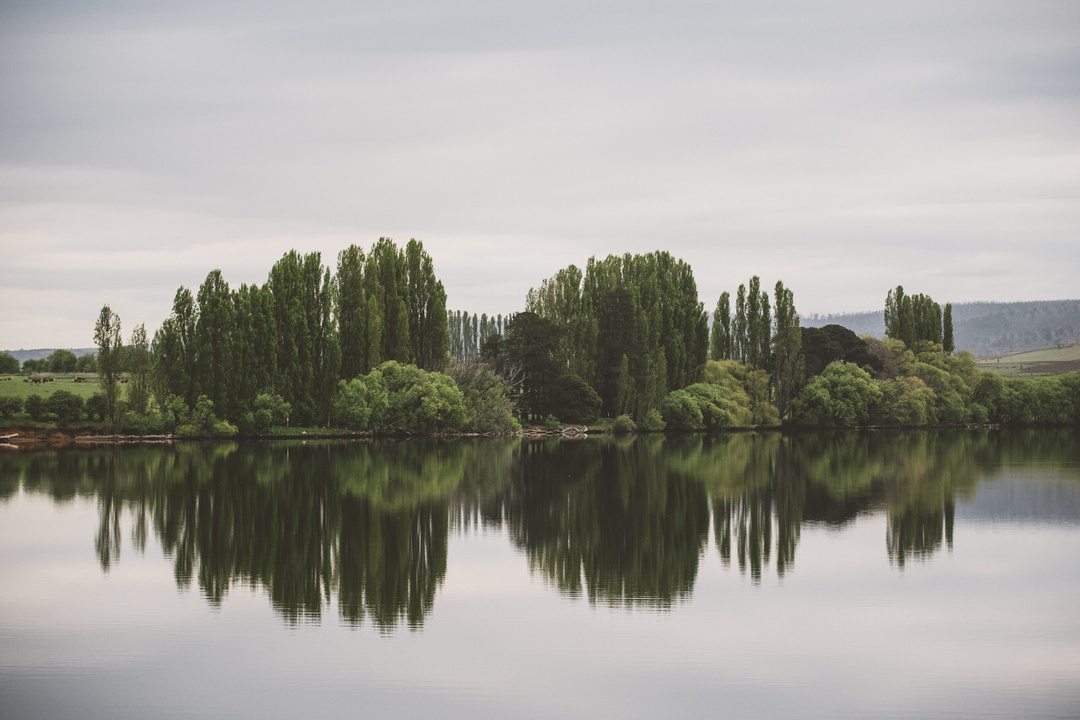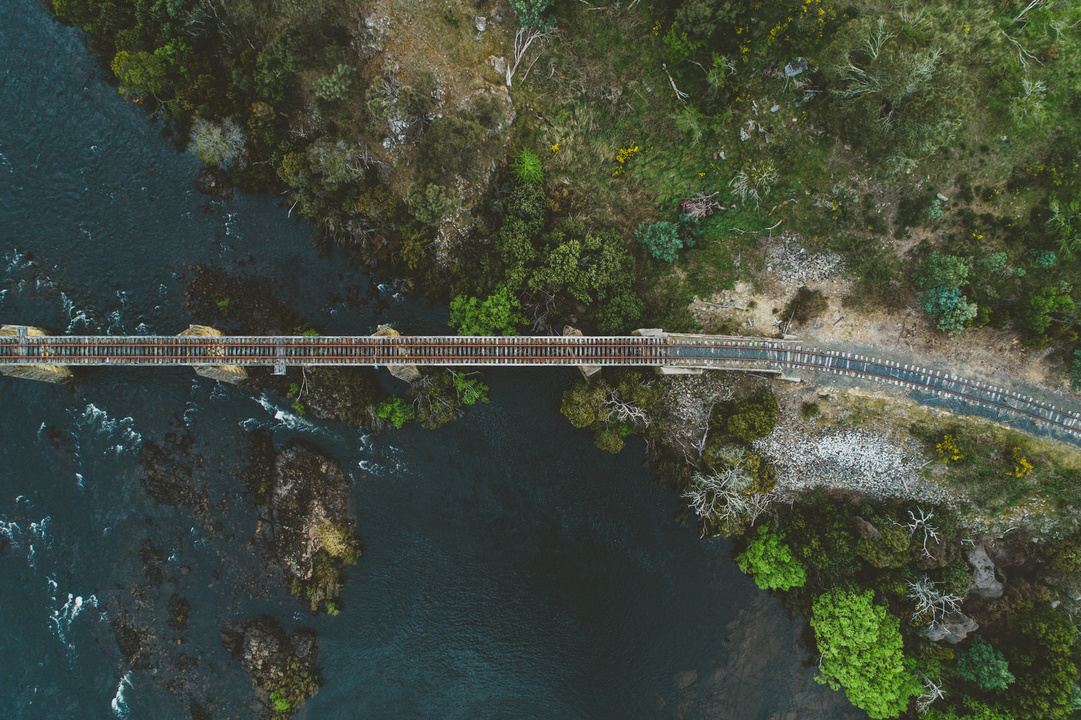 The road to New Norfolk follows the beautiful River Derwent. On the way, look out for the unusual architecture of the old 'oast' houses, once used for the storage and processing of hops, a staple ingredient in beer and a major export of the area.
River Derwent
River Derwent, Tasmania 7140, Australia
4.7 rating
New Norfolk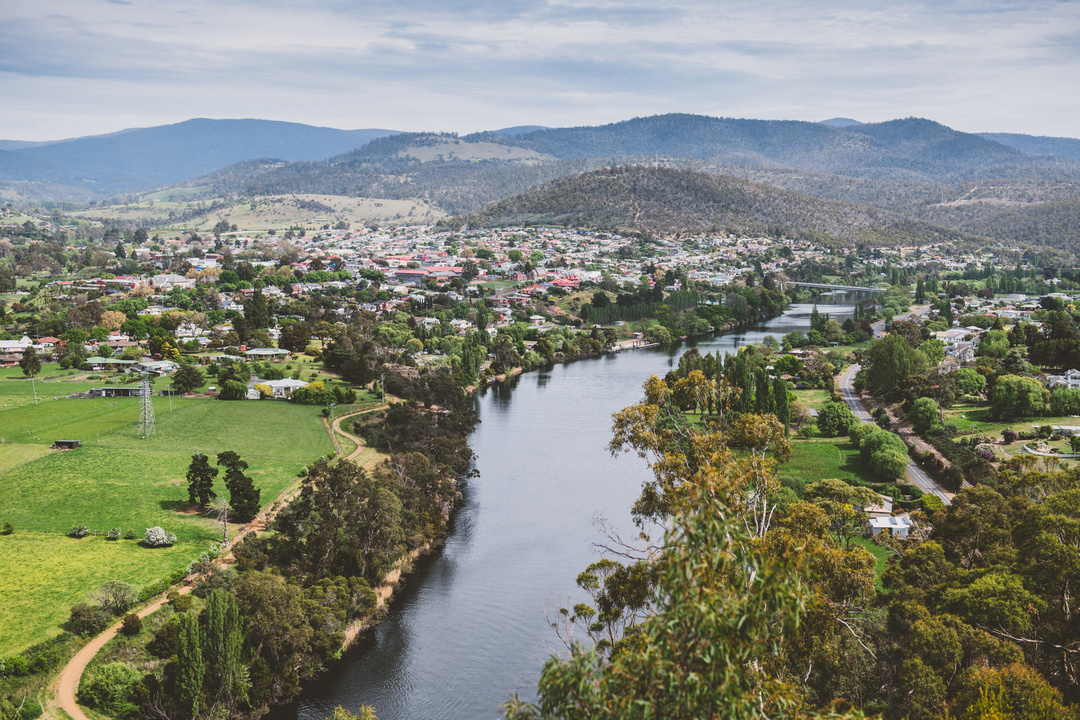 Explore New Norfolk, a small town with historic buildings picturesquely situated on the banks of the River Derwent. Wander along the river's banks and around the town's historic centre, Arthur Square, on a self-guided walking tour of some of Australia's oldest hotels and churches.
Stock up here with petrol and food supplies before heading further into the more remote regions.
New Norfolk
New Norfolk TAS 7140, Australia
Pulpit Rock

At New Norfolk you can climb Pulpit Rock for a breathtaking panorama of this bustling town.
Pulpit Rock Lookout
Pulpit Rock Rd, New Norfolk TAS 7140, Austral...
4.3 rating
The Salmon Ponds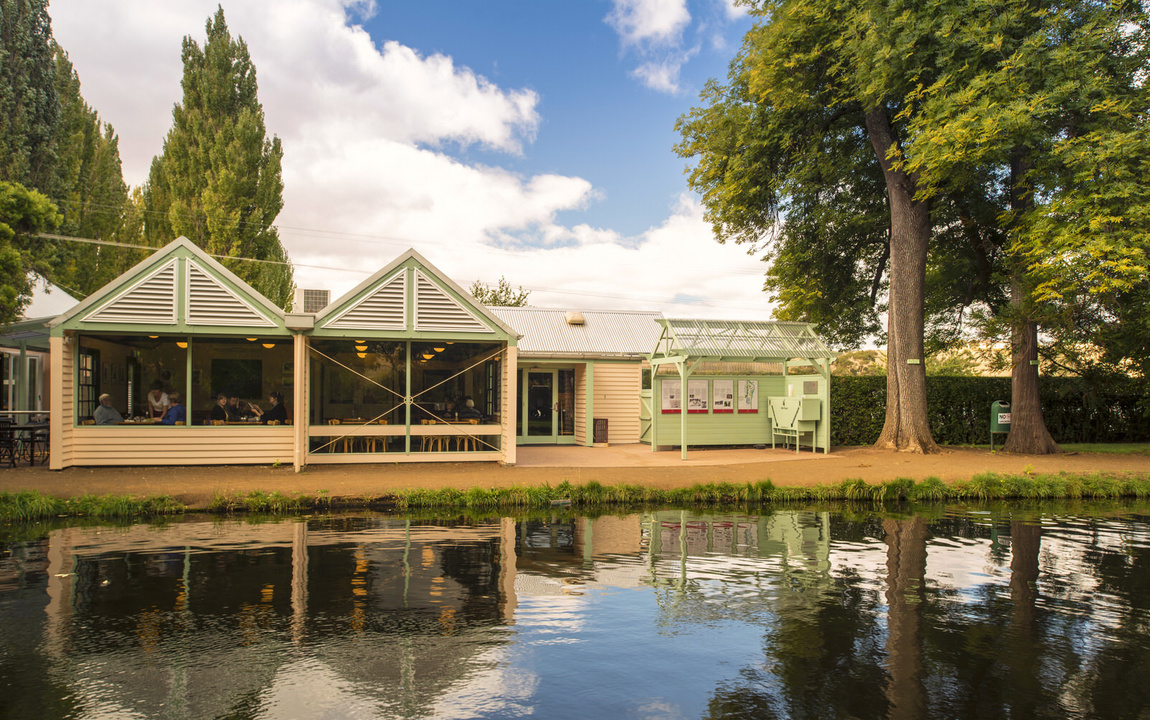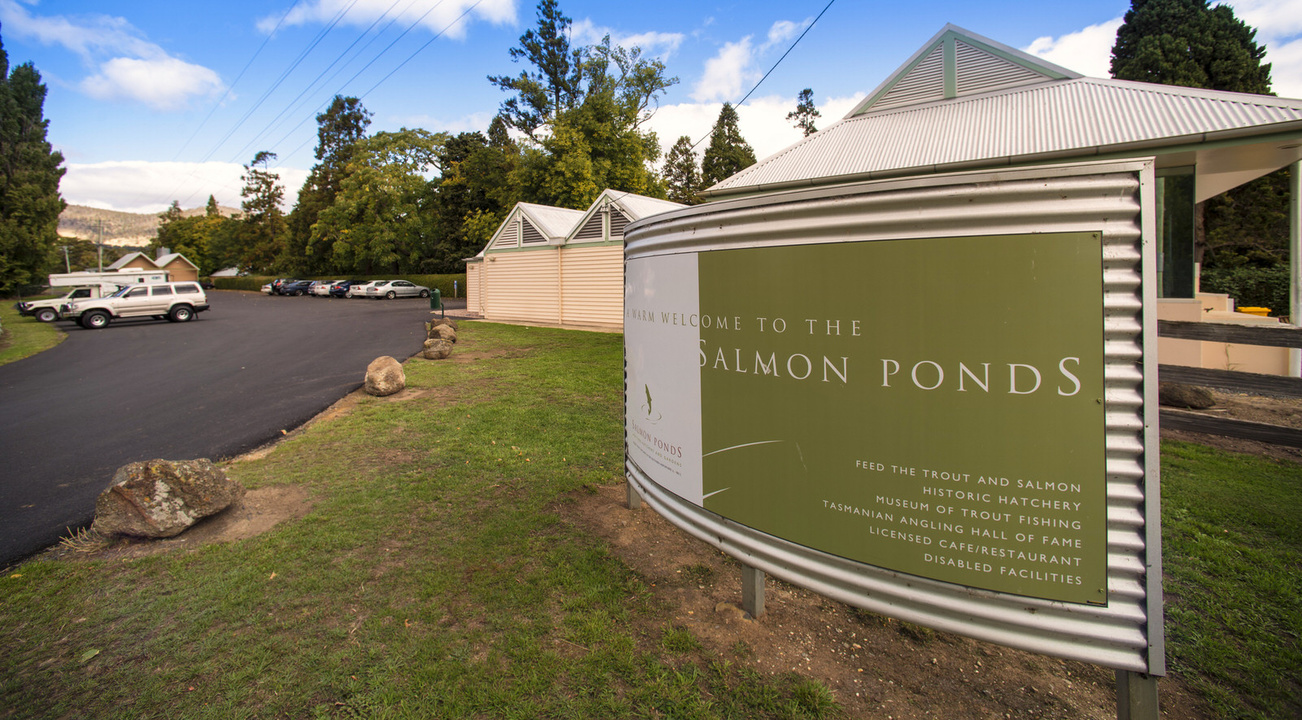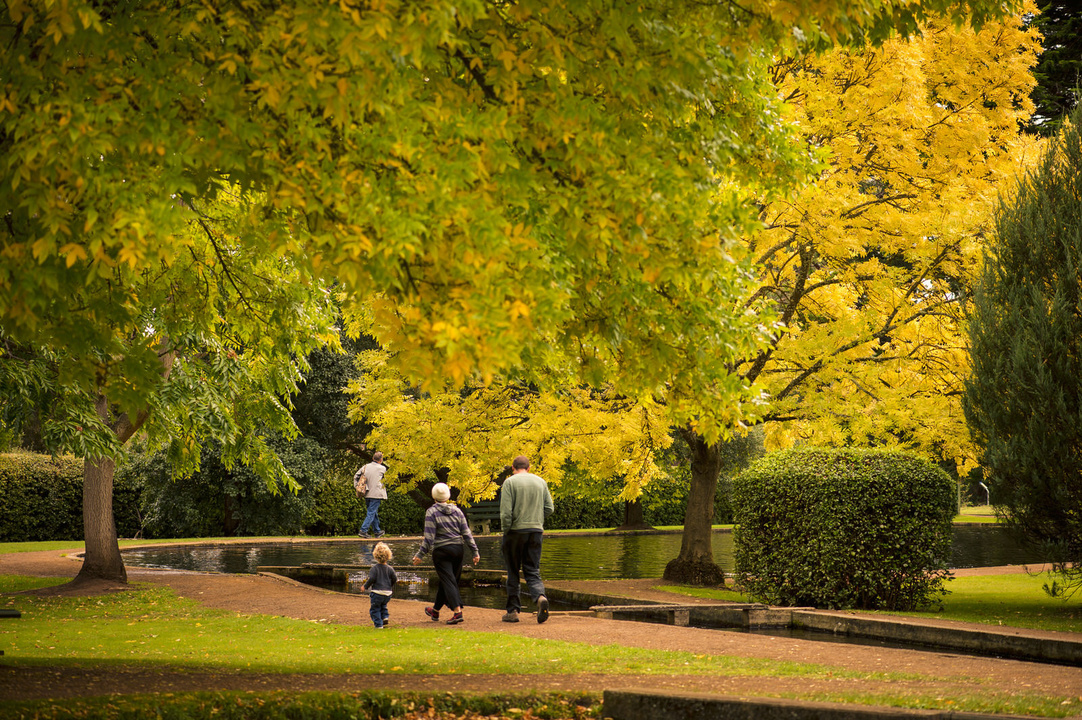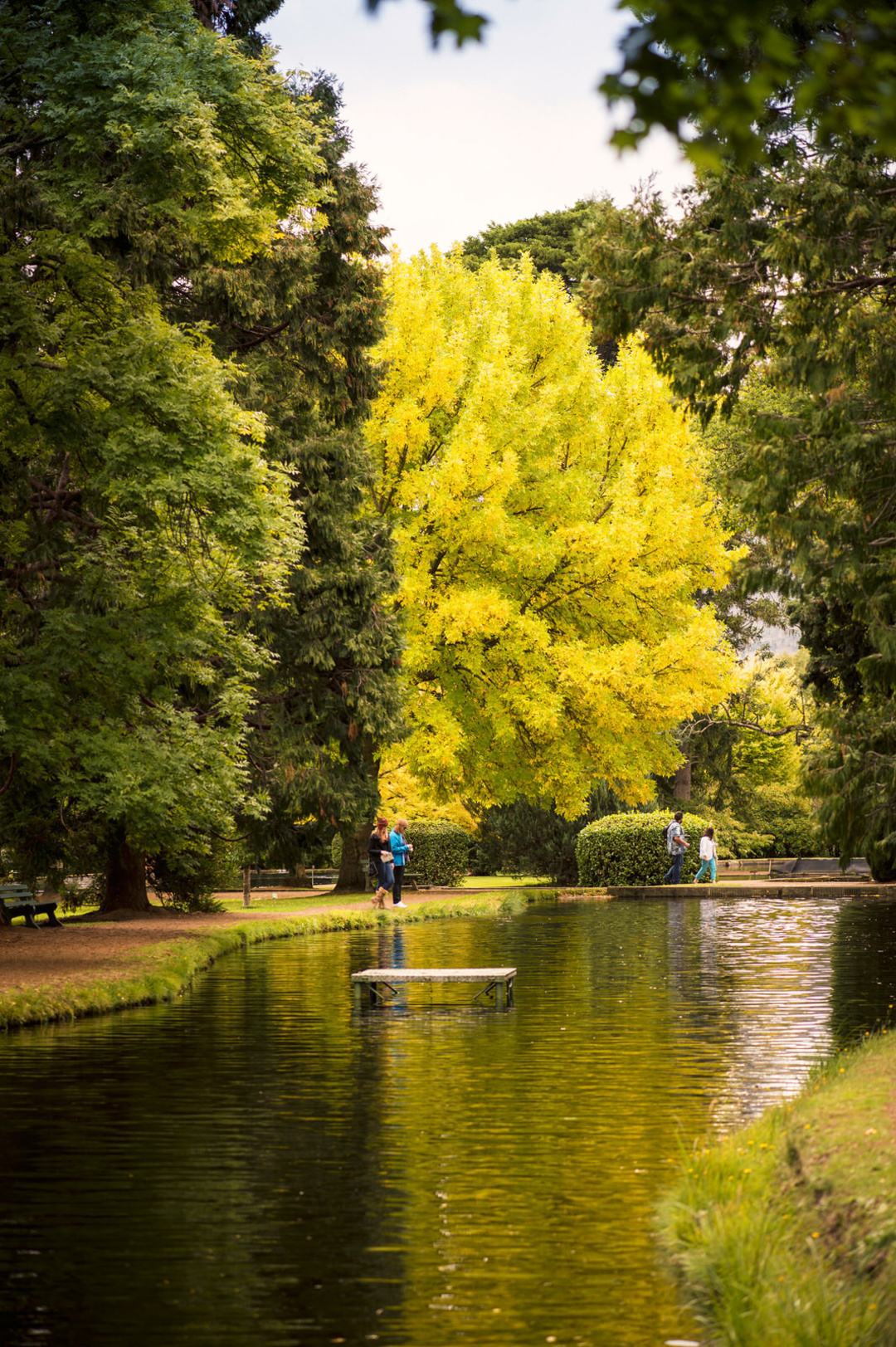 Nearby at Plenty, don't miss the Salmon Ponds, where the first brown trout in Australia were hatched after surviving the journey from Great Britain in 1864. The hatchery still contains trout and salmon in six large display ponds set in beautiful grounds among century-old trees. There's also an interesting Museum of Trout Fishing.
Salmon Ponds
20-70 Salmon Ponds Rd, Plenty TAS 7140, Austr...
Depart for Mt Field National Park
From New Norfolk, continue through the tiny hamlets of Bushy Park, Plenty and Westerway up into the mountains to Mt Field National Park and beyond to rugged Maydena and the Styx Valley of Tasmania's south-west. Decide how far west you want to go, according to your interests and time.
New Norfolk
New Norfolk TAS 7140, Australia
Mt Field National Park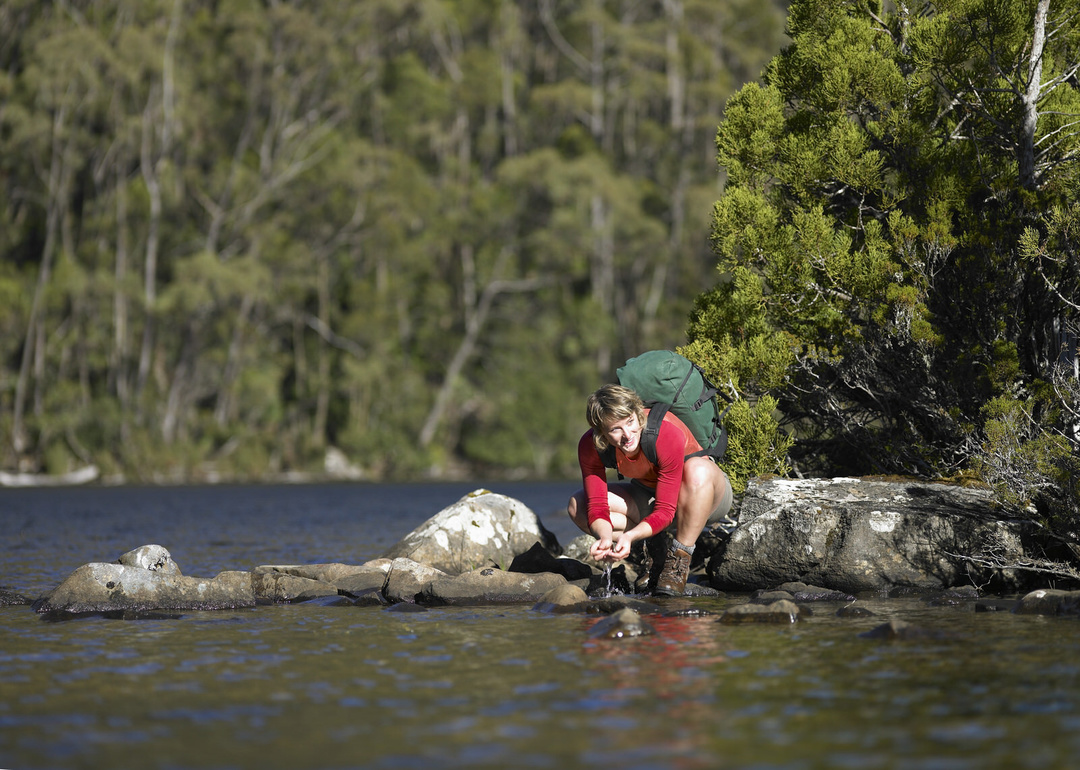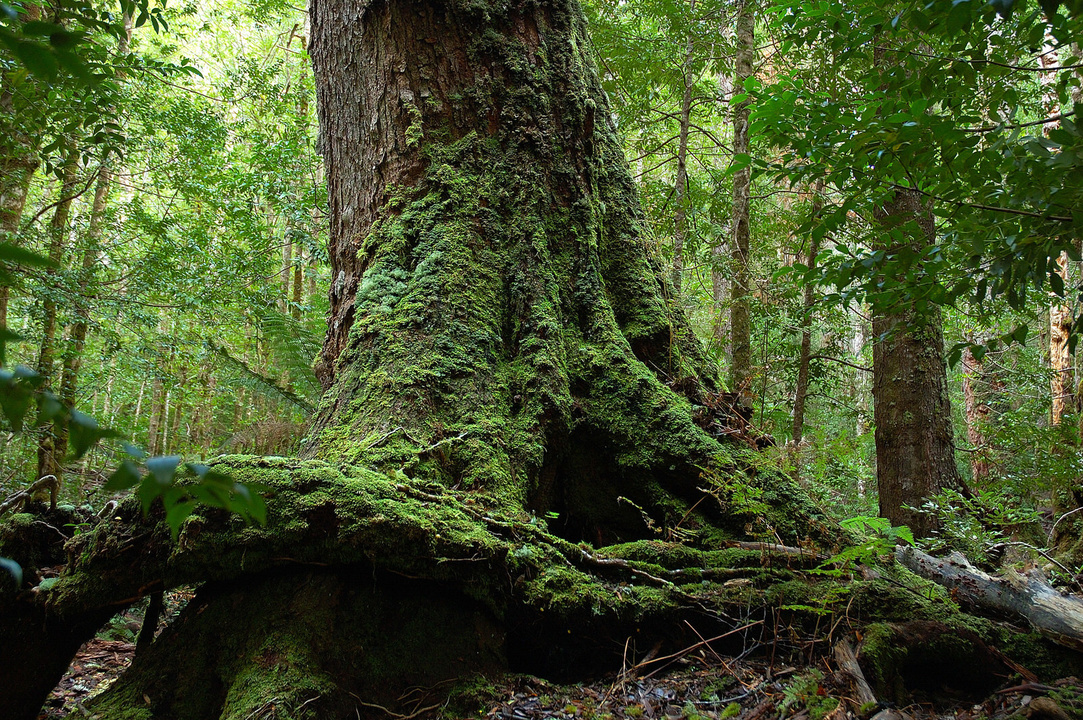 Mt Field National Park is one of Tasmania's oldest and most accessible national parks.
Just a one-hour drive north-west of Hobart, the park stretches across a diverse landscape with many great walks and several beautiful waterfalls to discover.
Mount Field National Park
66 Lake Dobson Rd, National Park TAS 7140, Au...
4.7 rating
Russell Falls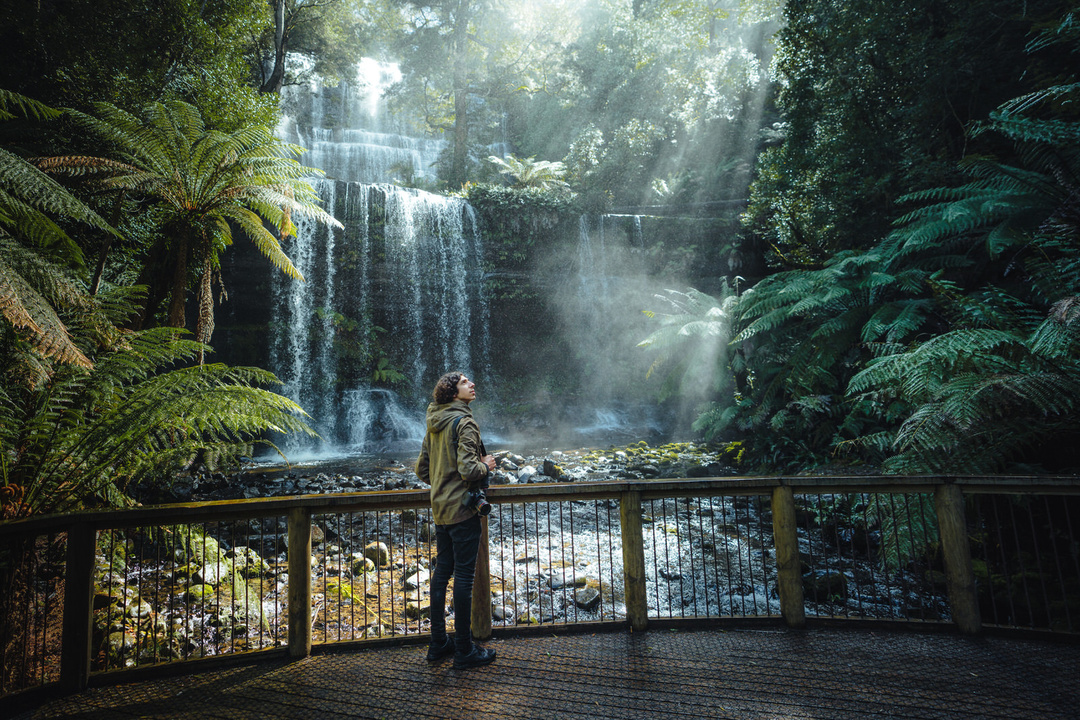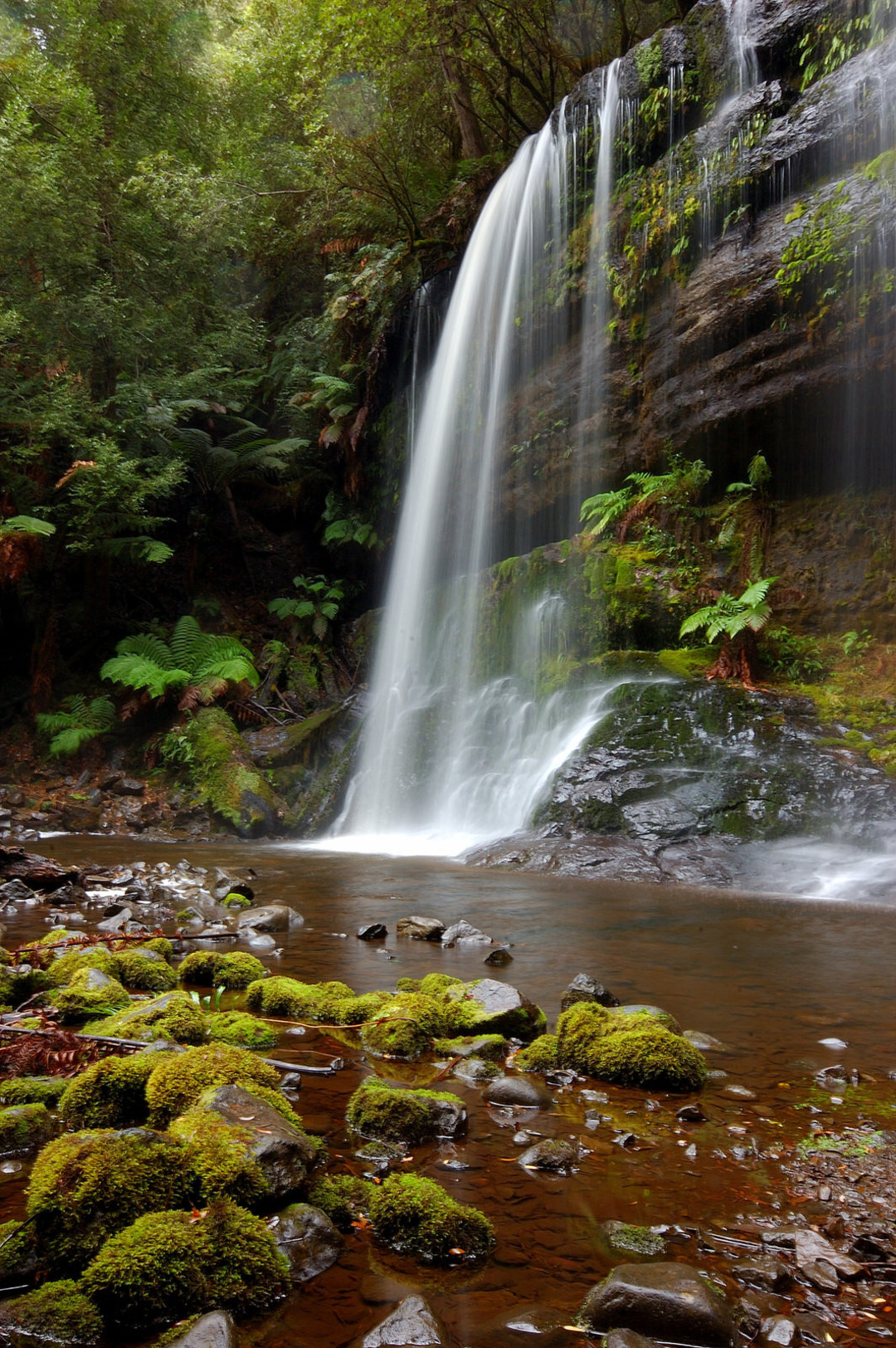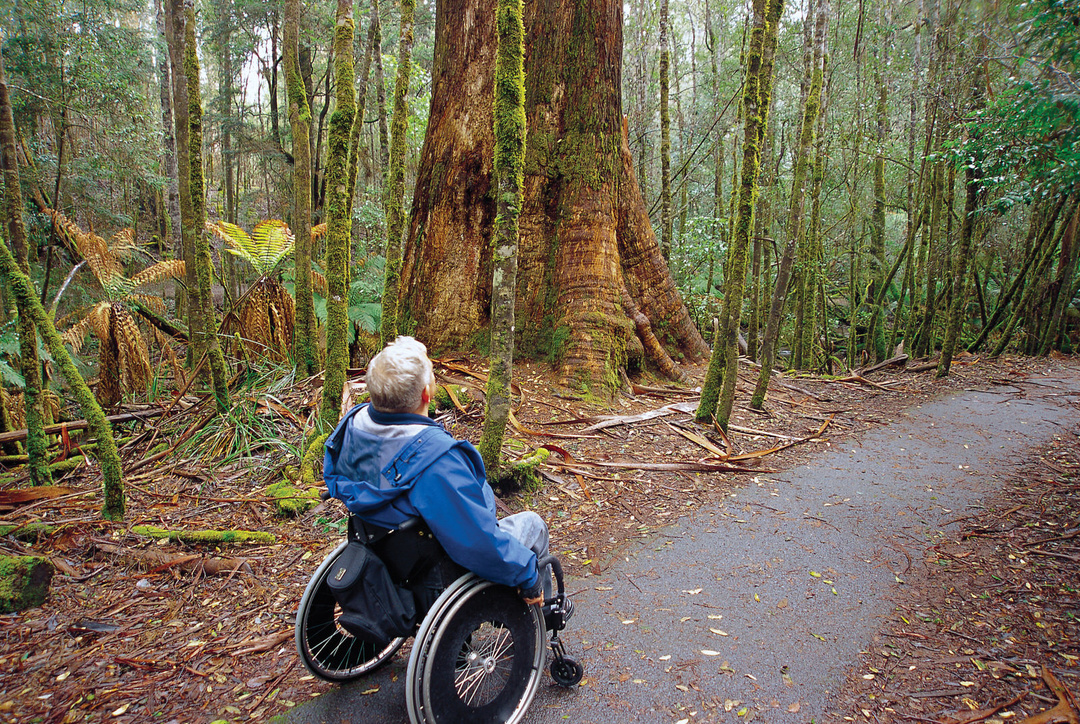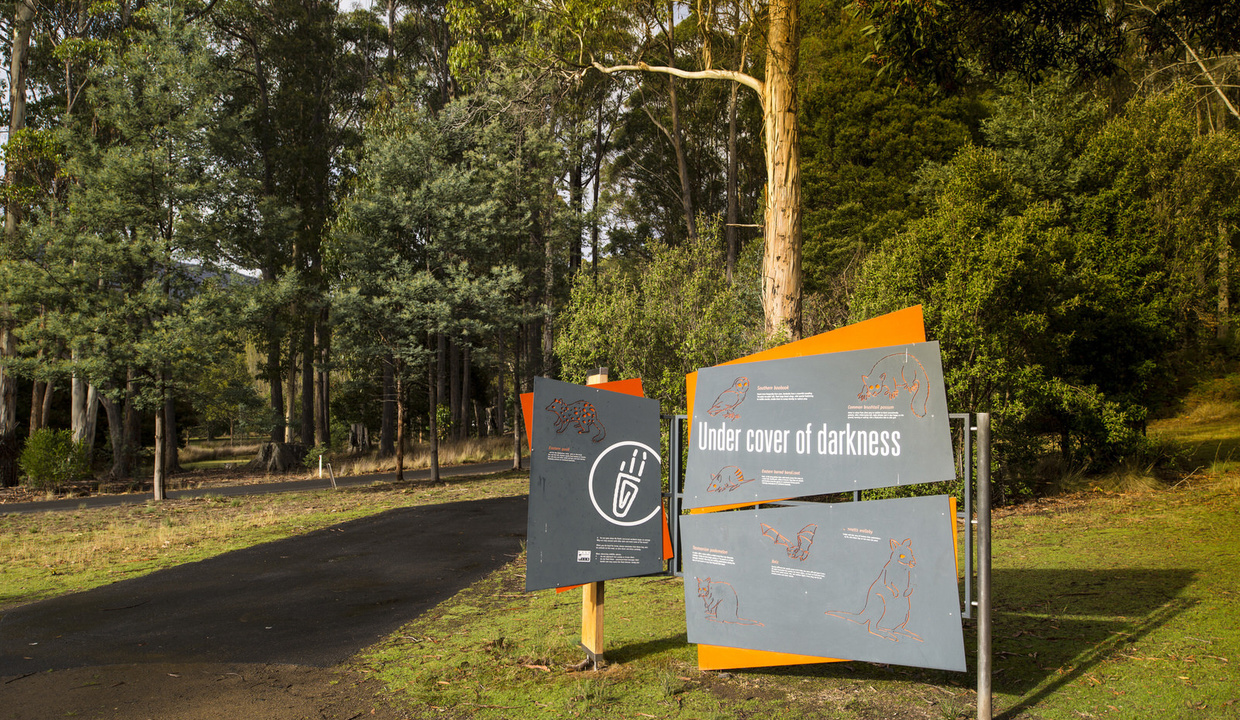 In the national park, take a short walk through the ferns and rainforest to the much-photographed spectacular Russell Falls and Lady Barron Falls or take the Tall Trees Walk and be awed by the forest giants.
Russell Falls
National Park TAS 7140, Australia
4.7 rating
Tall Trees Walk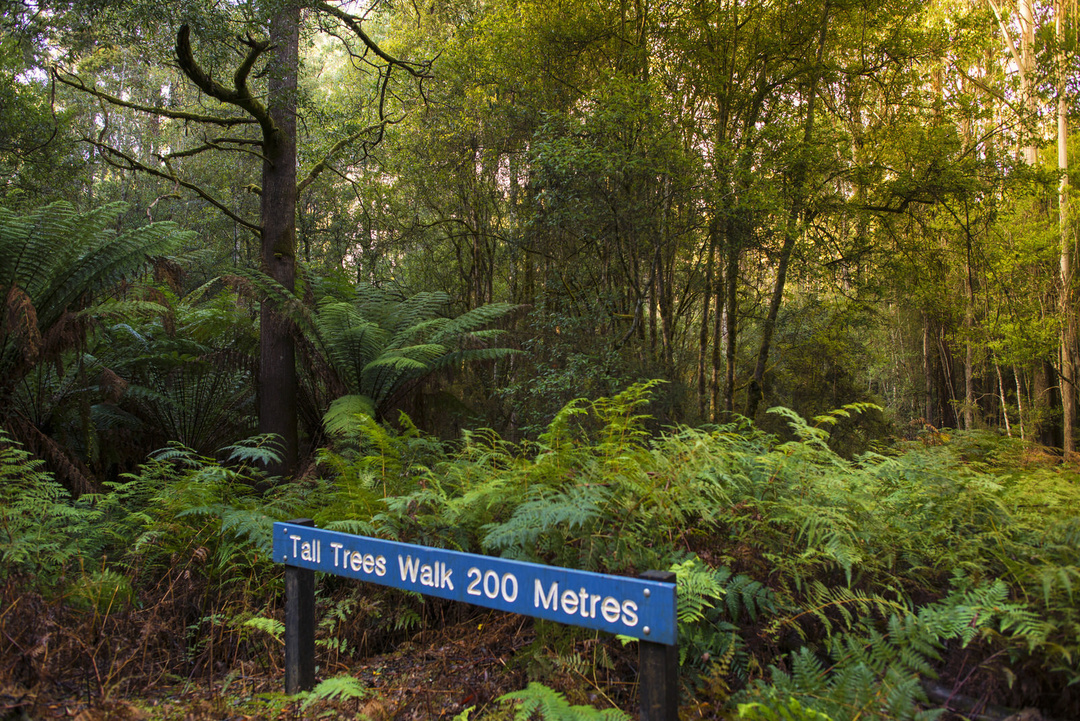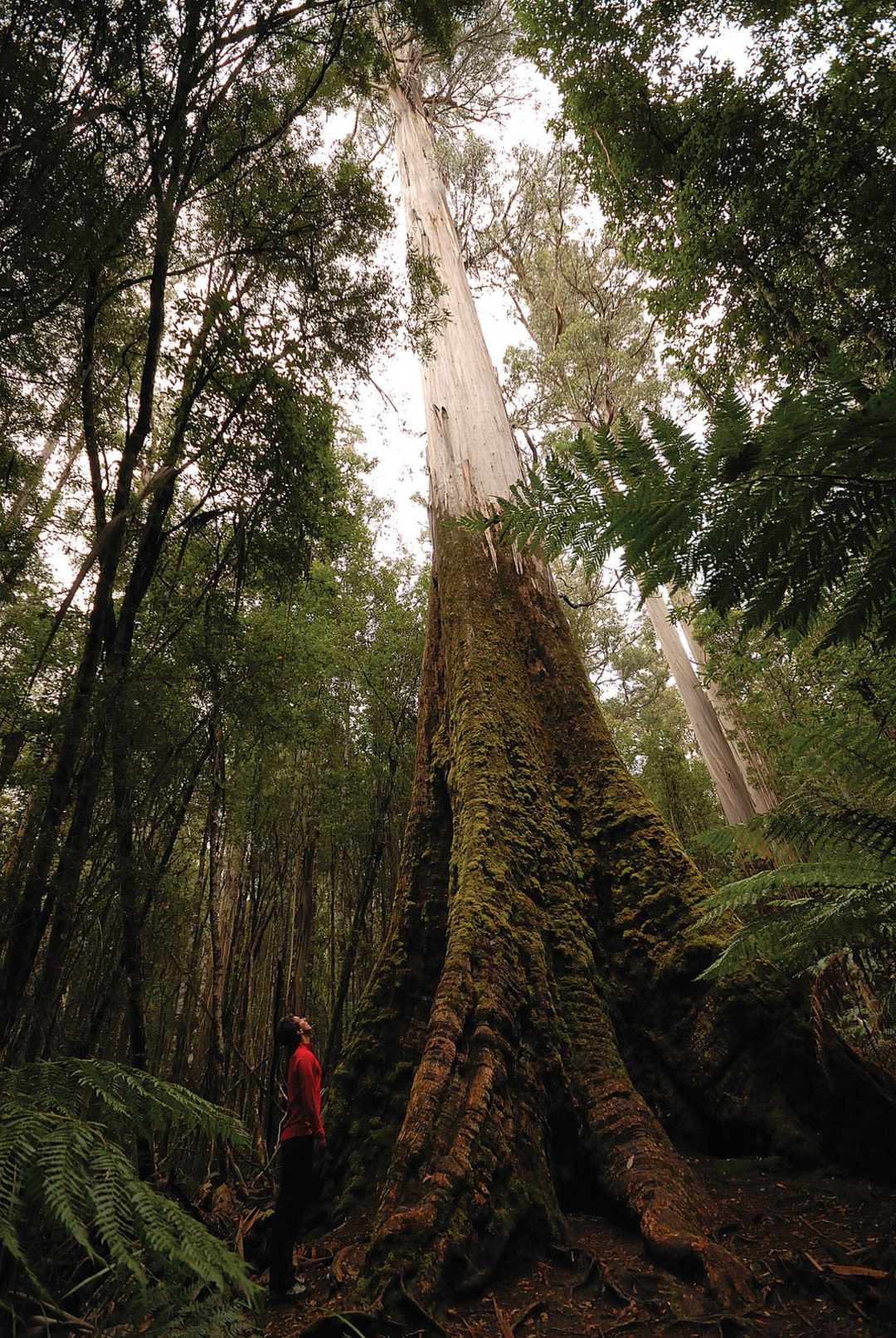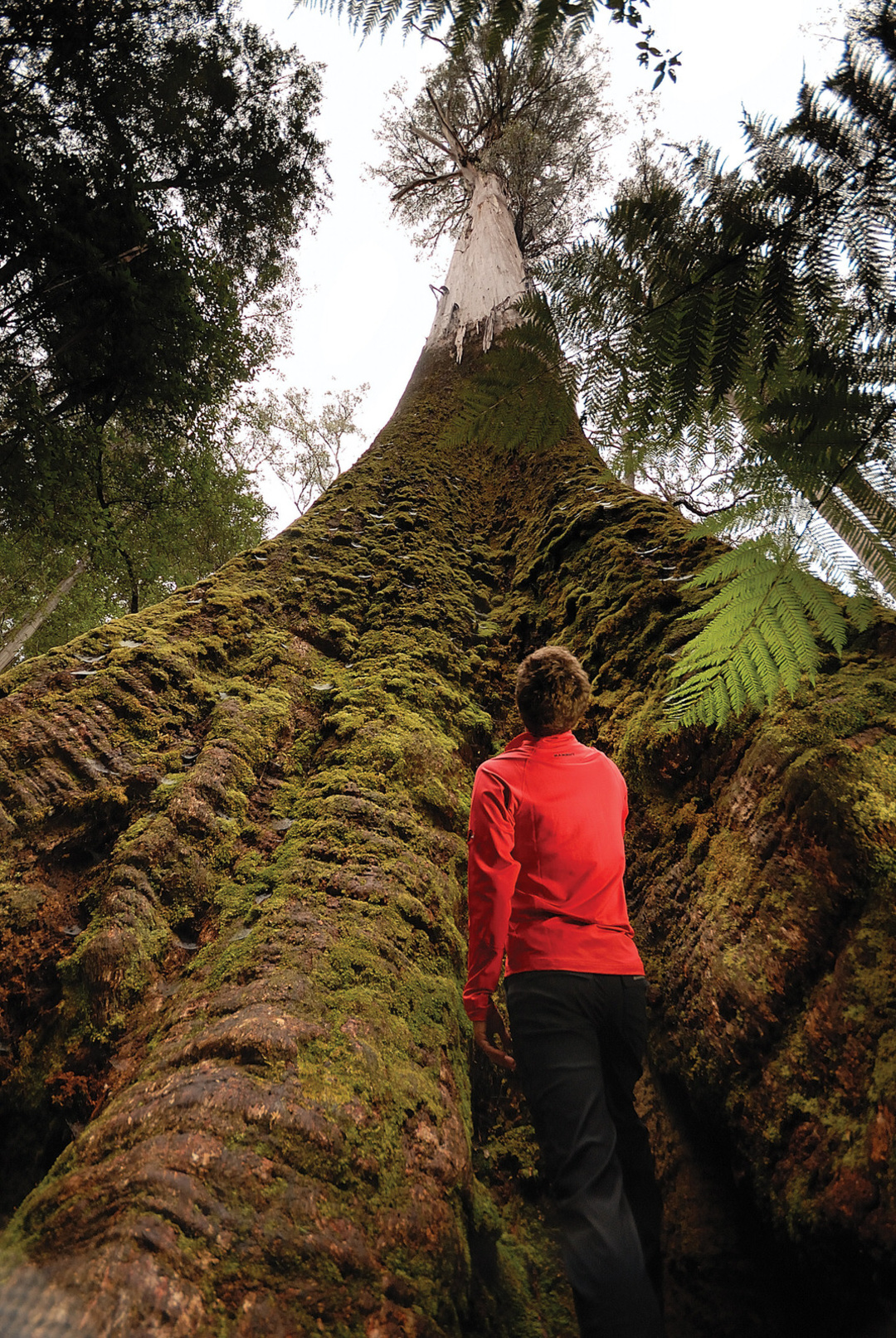 Take the Tall Trees Walk and be awed by the forest giants.
Tall Trees Walk
Tall Trees Walk, Mount Field TAS 7140, Austra...
Lake Dobson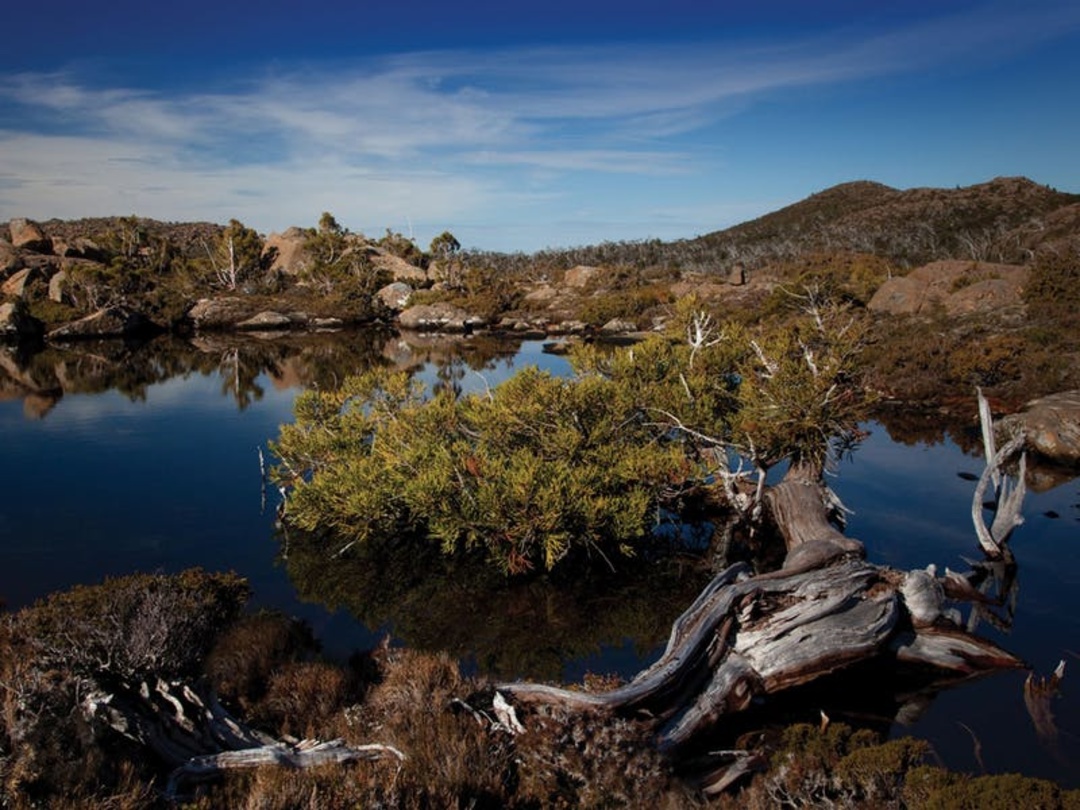 Drive up the mountain to Lake Dobson and the striking Pandani Grove Walk with its exotic, prehistoric-looking vegetation.
There's also downhill skiing near Lake Dobson in winter and in autumn you'll see the stunning red and gold foliage of Australia's only deciduous tree, the endemic Fagus (Nothofagus gunnii).
Lake Dobson
Lake Dobson, Mount Field TAS 7140, Australia
4.4 rating
Big Tree Reserve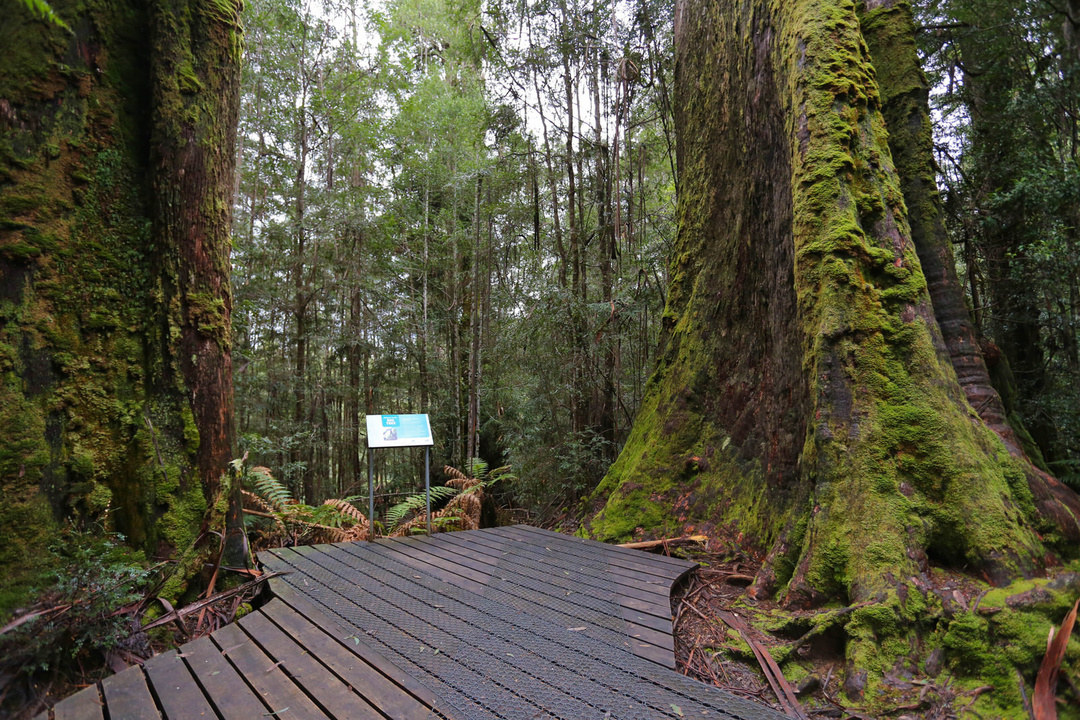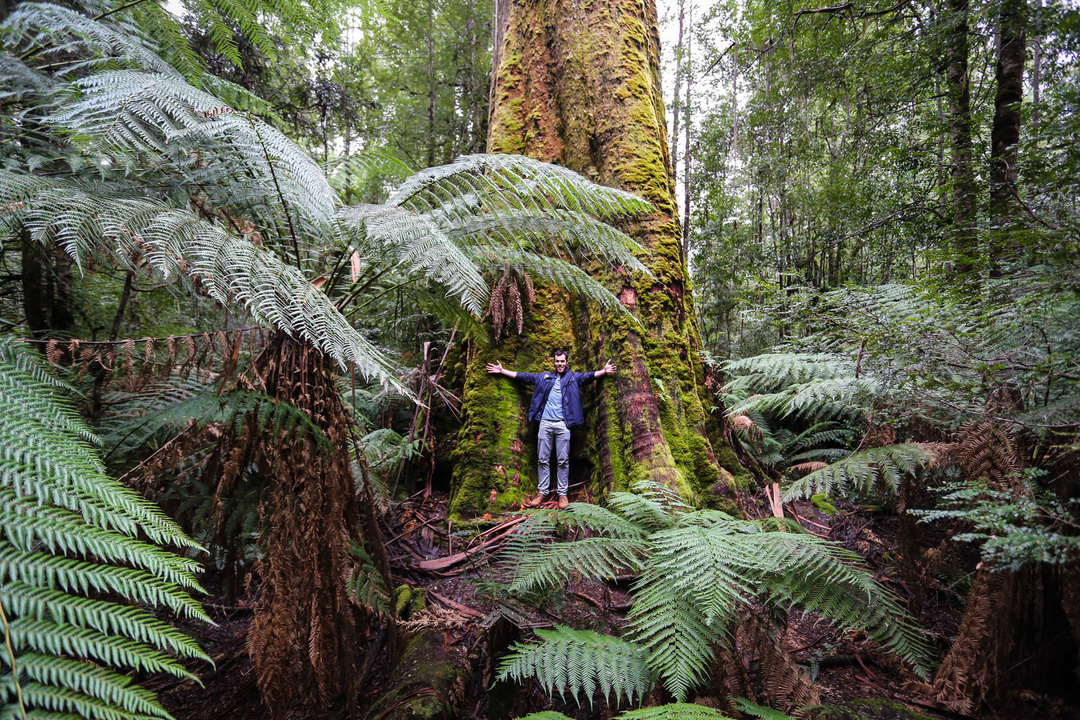 Head past Mt Field to Maydena and the Styx Valley and marvel at the tallest hardwood trees in the world, found in a tiny reserve – the Big Tree Reserve – in the Styx Valley nearby.
Lake Pedder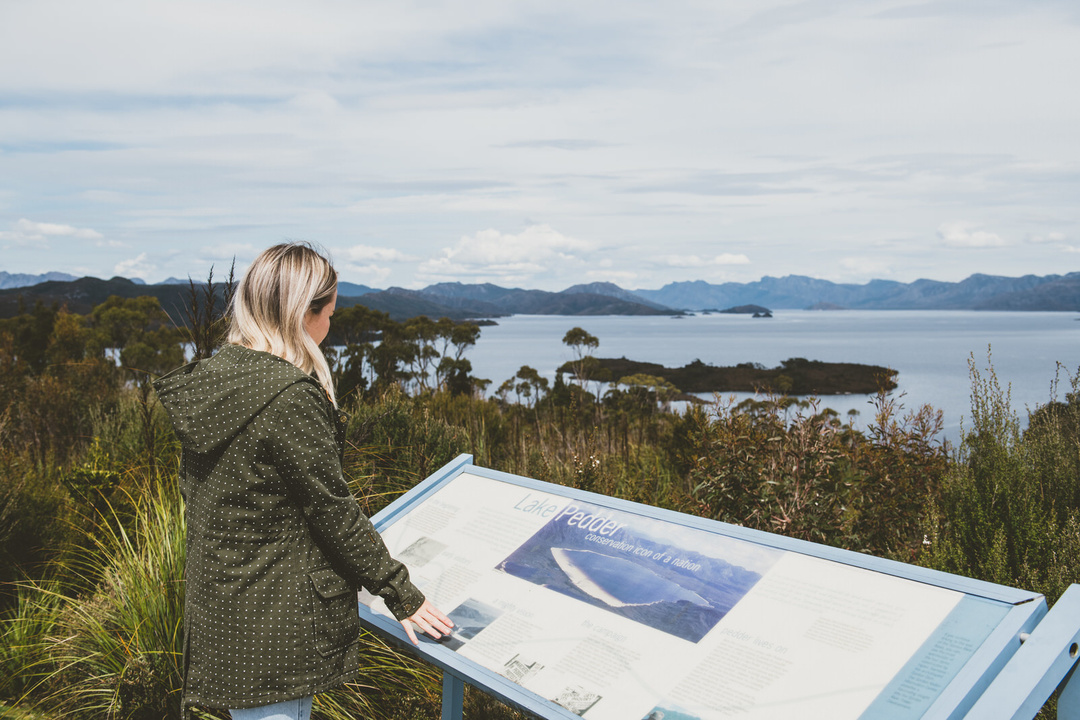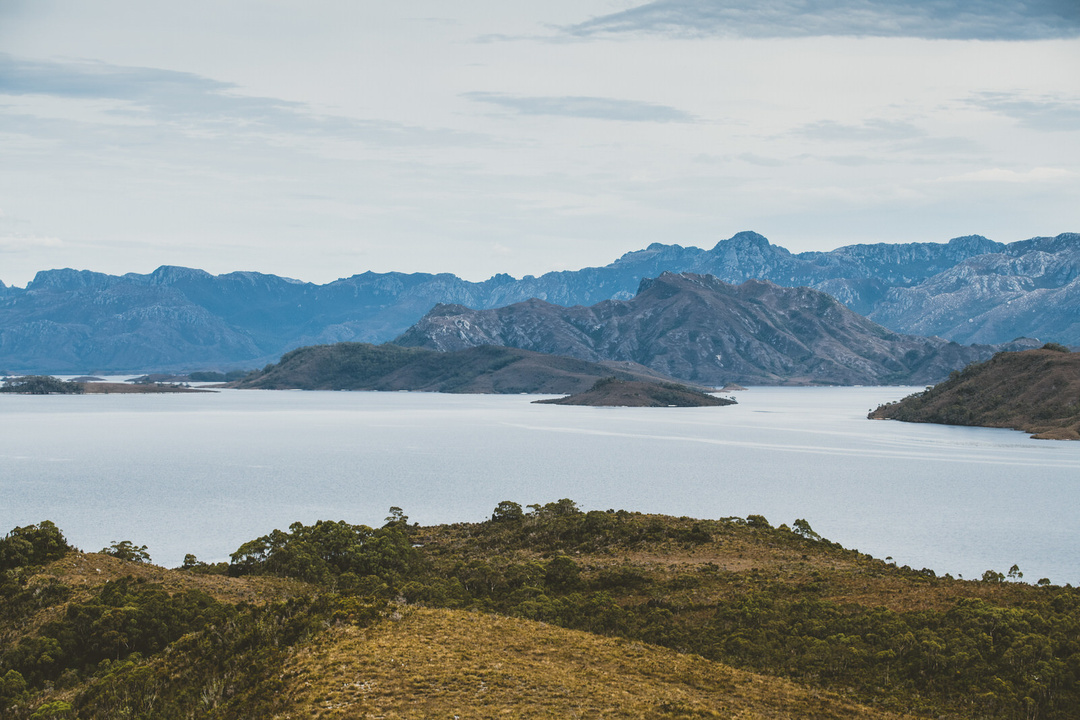 Take in the unforgettable scenery of Lake Pedder and the South-West National Park, part of the Tasmanian Wilderness World Heritage Area.
Lake Pedder
Lake Pedder, Southwest TAS 7139, Australia
3.8 rating
Be the first to write a comment
Have A Story To Share?
Share and connect with the global travel community