4 Days road trip in the North West
15 places · 4 days
Wander in rainforests and chase waterfalls. The rugged landscapes of the north west deliver beauty and space to calm and excite in equal measure.
Credit: discovertasmania.com.au
Waratah
It's no longer the bustling mining town of its heyday, when it supported the largest tin mine in the world, but Waratah's unique charm remains – it even has a waterfall in the centre of town.
Waratah
Waratah TAS 7321, Australia
Magnet Tarkine Tours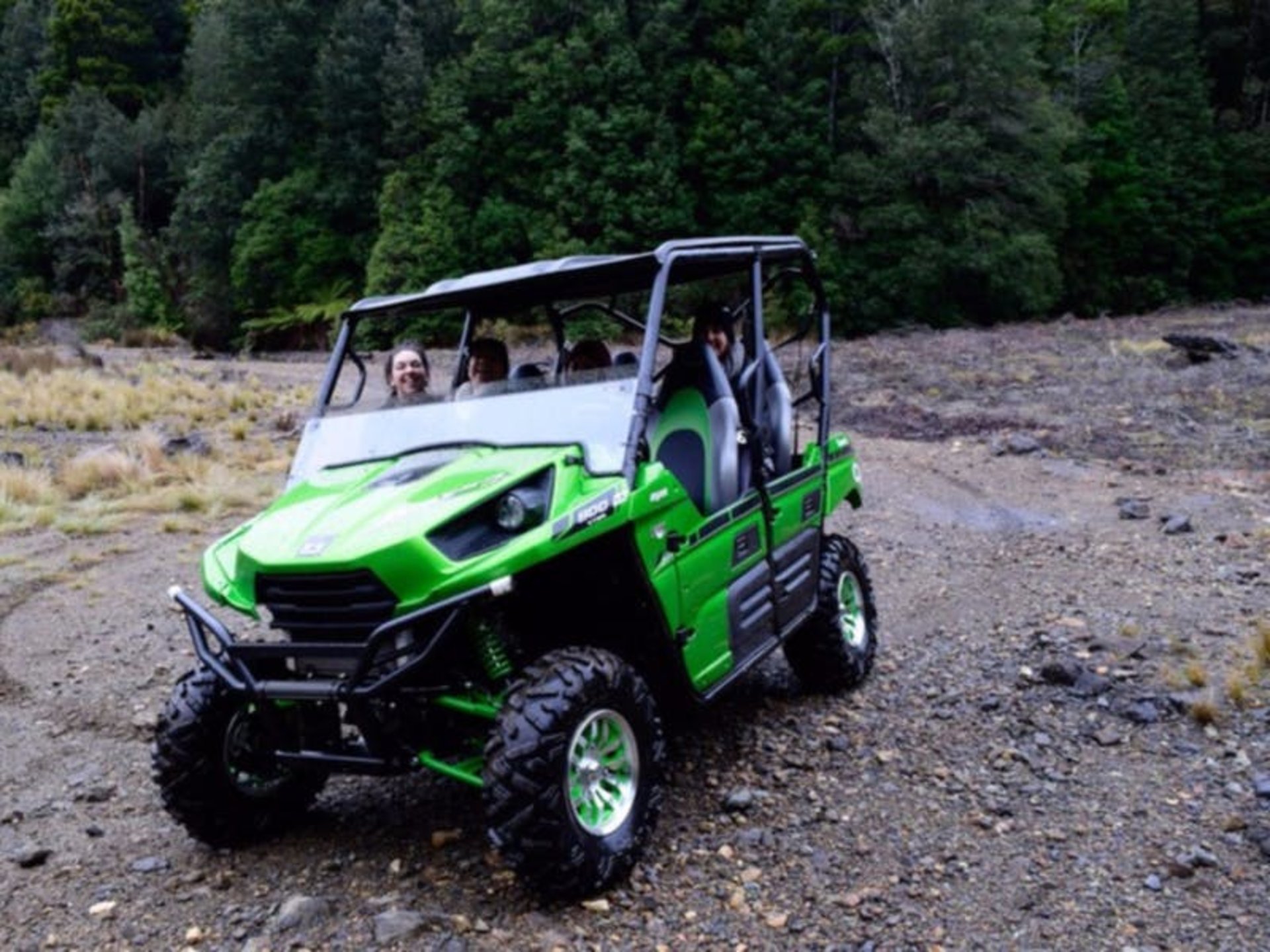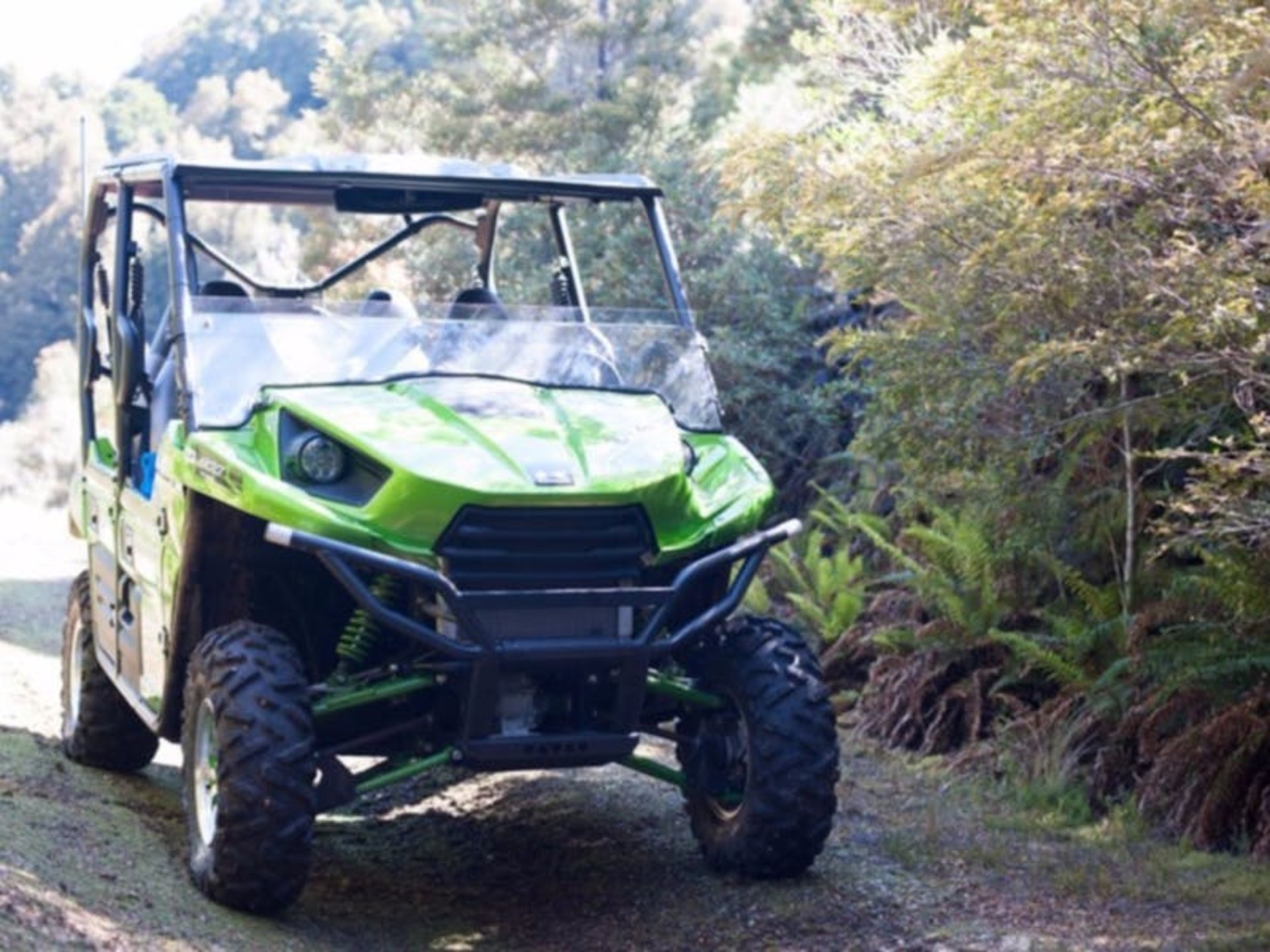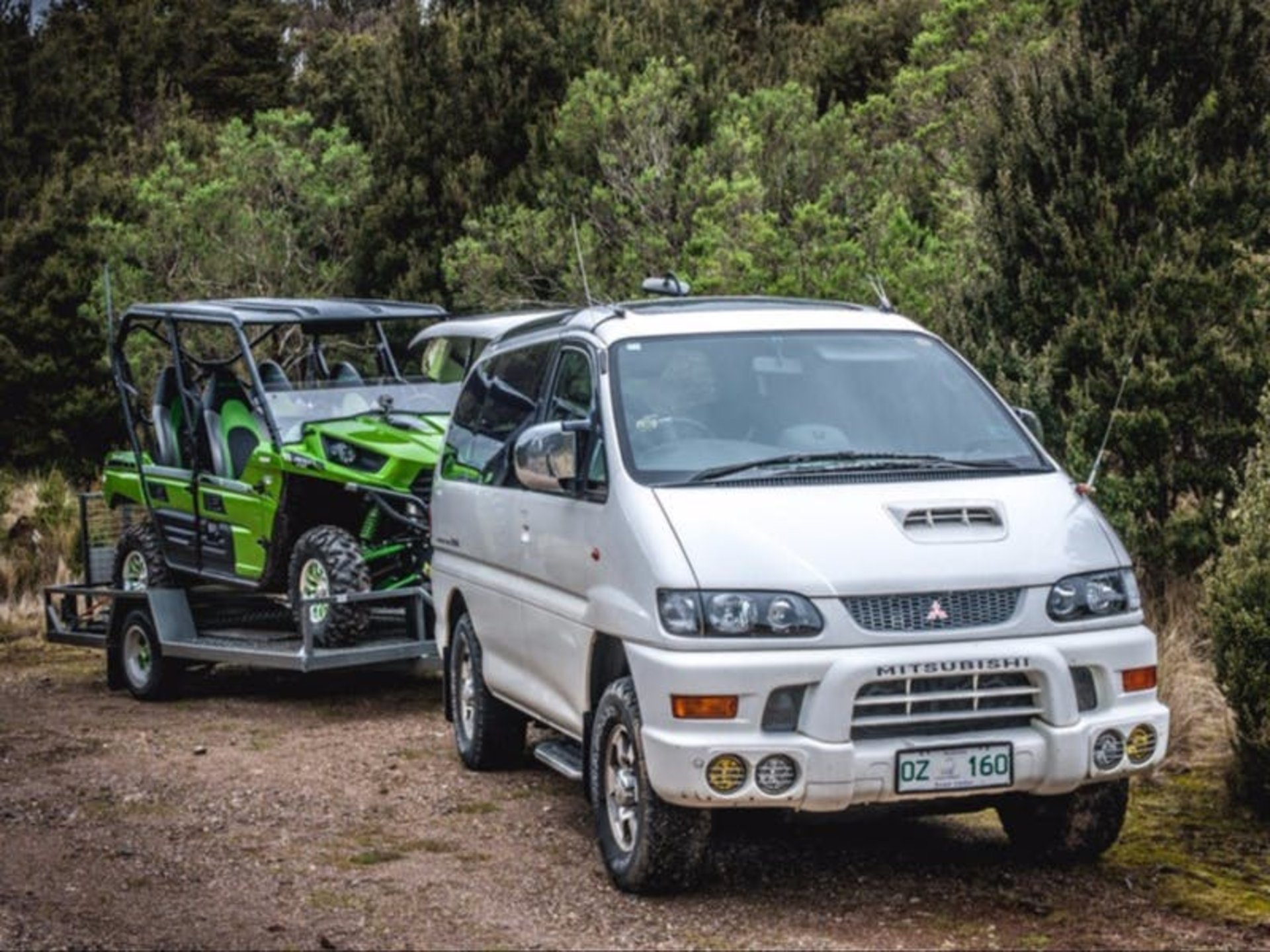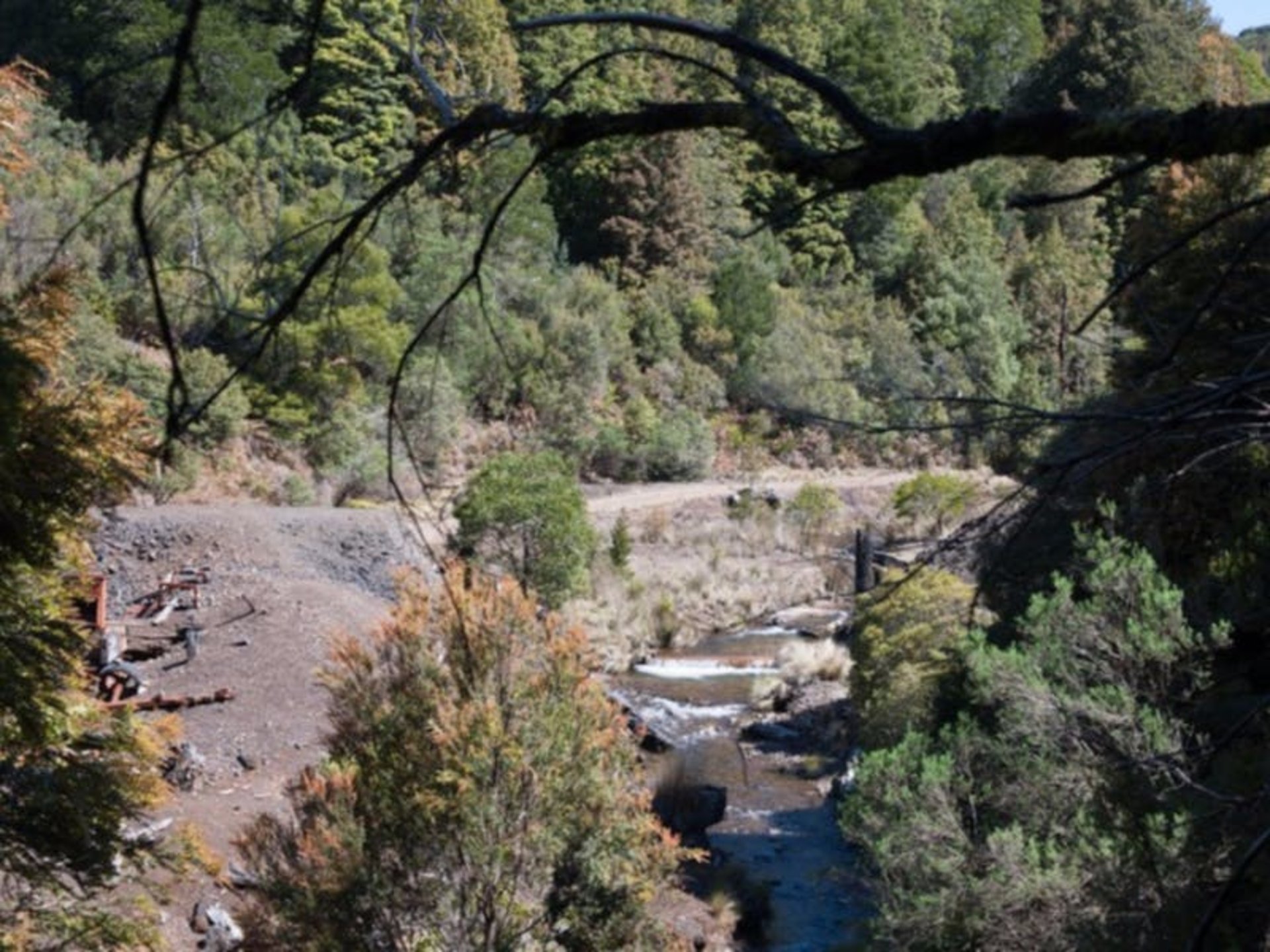 Join an afternoon tour of the abandoned tin-mining settlement of Magnet with Magnet Tarkine Tours. Follow old tracks, hear pioneering stories, and fossick at one of Tasmania's few dedicated fossicking sites.
Taking small parties of three or less into the remote former Tasmanian Tarkine mining town of "Magnet' in a state of the art new Kawasaki four-seater off road vehicle. Only 12 kilometres from Waratah, and nestled 60 minutes either side of Cradle Mountain and Corinna they will take you in and show you a part of the Tarkine very few people see, as well as letting you see the harsh conditions miners worked in a century ago.
Magnet Tarkine Tours
10 Haywoods Ln, Somerset TAS 7322, Australia
5.0 rating
Waratah Falls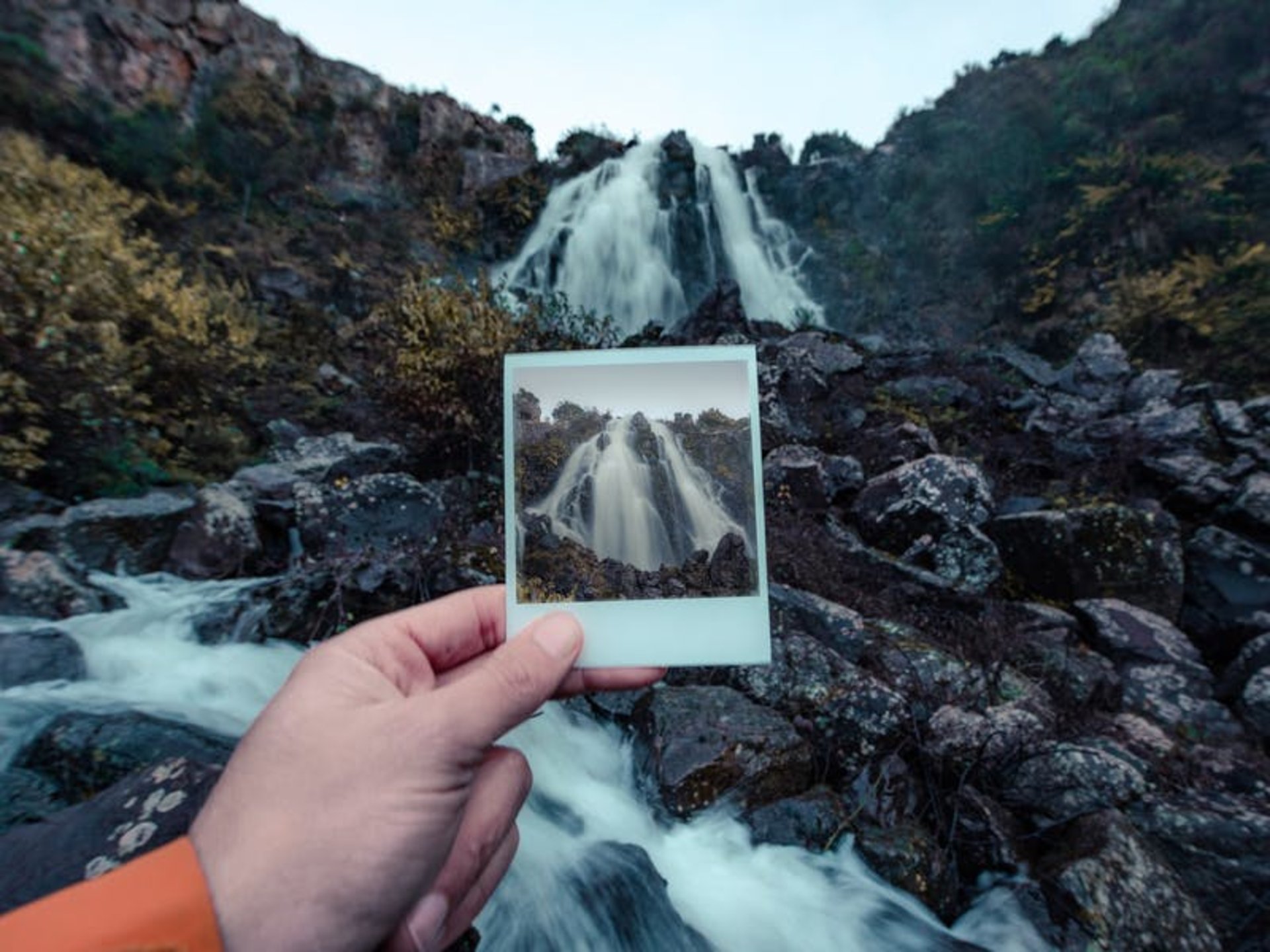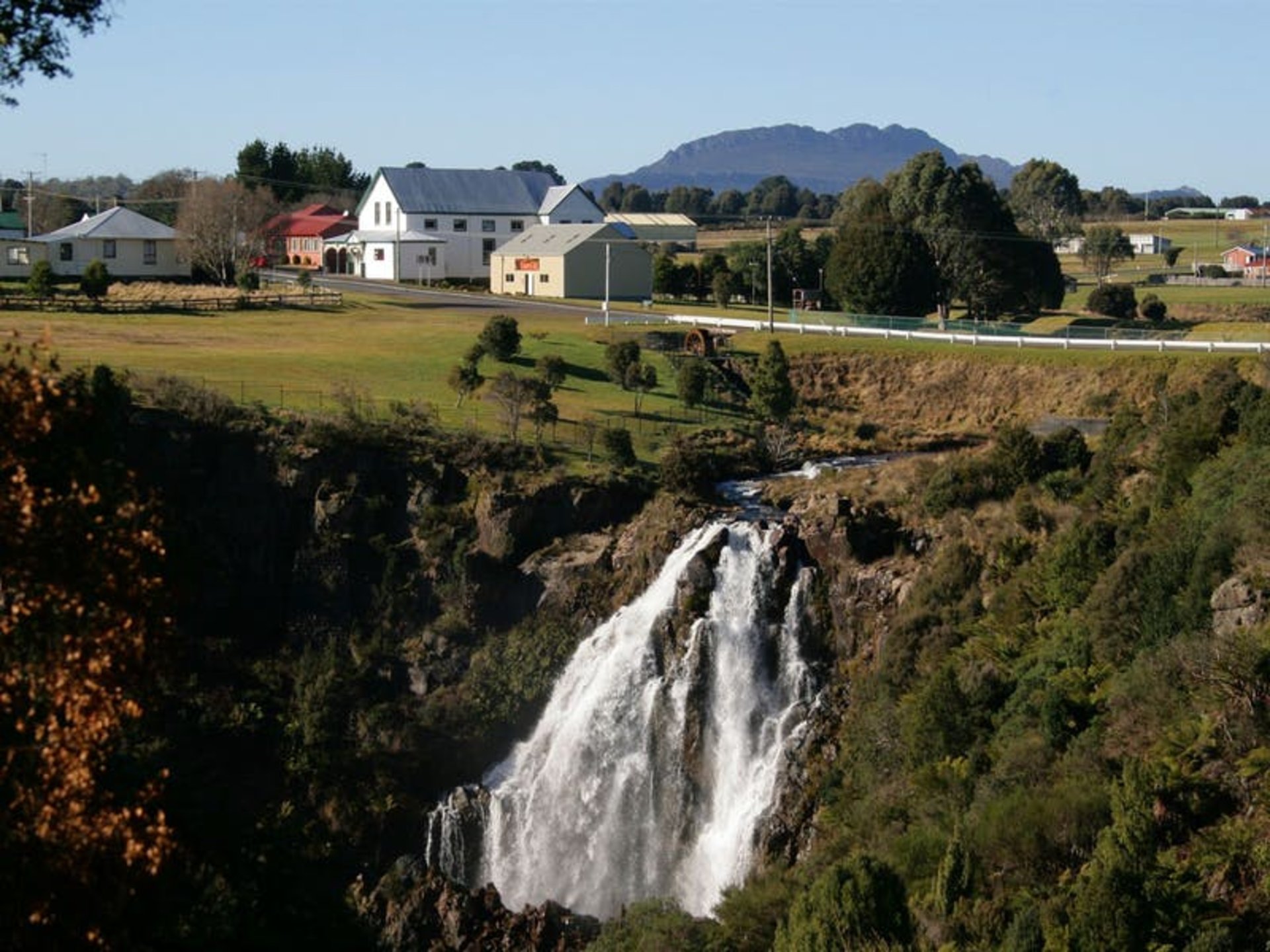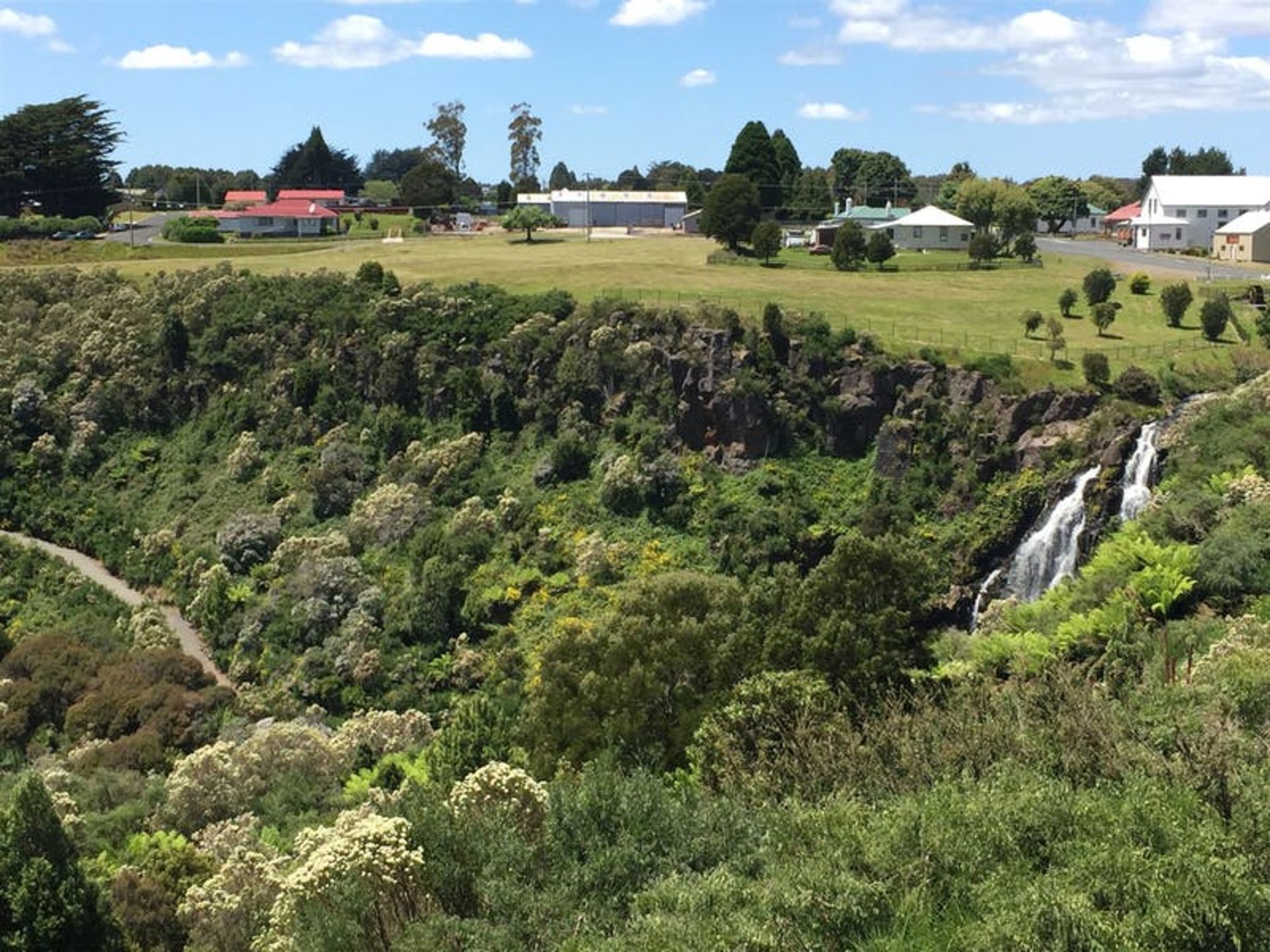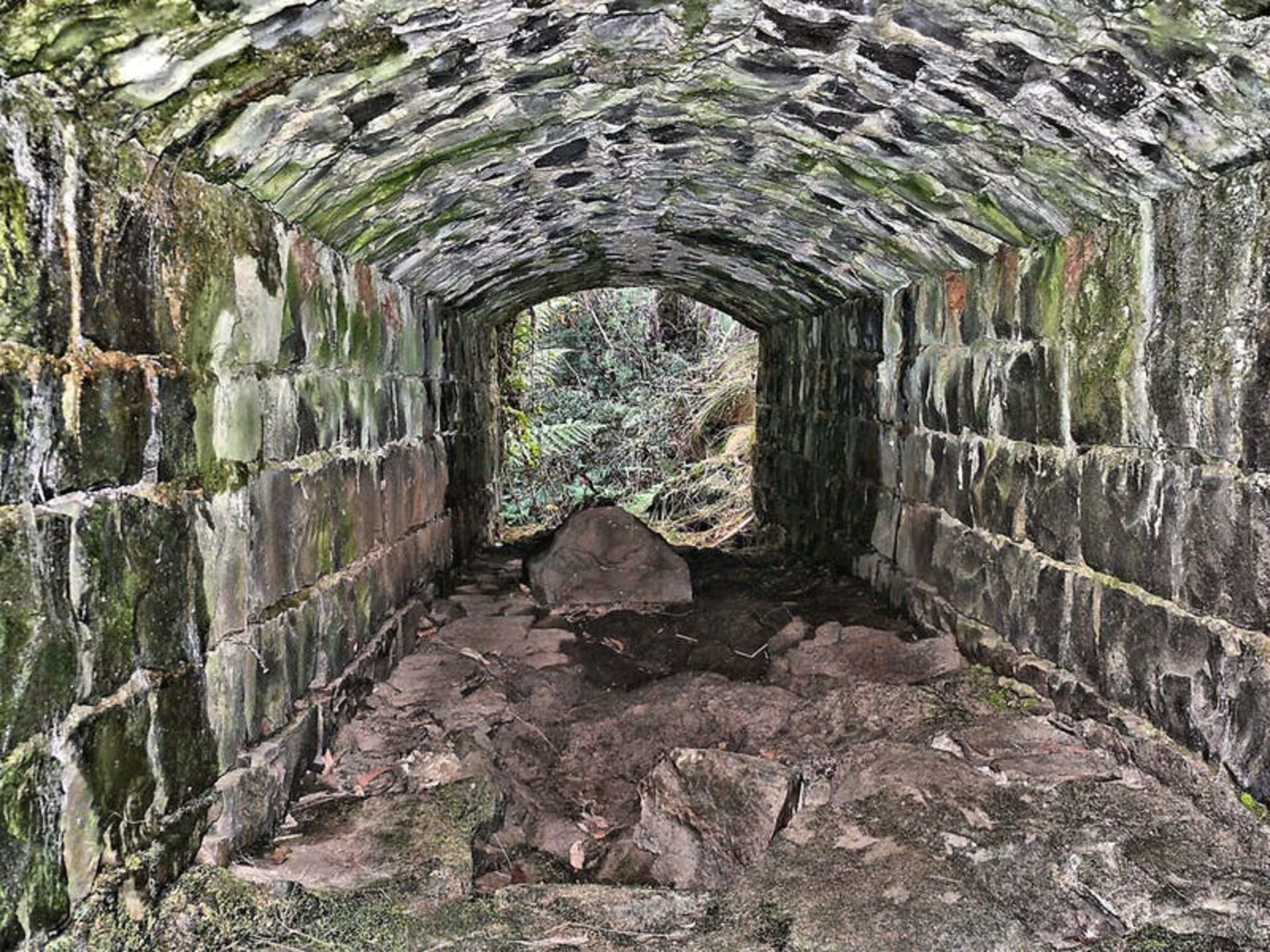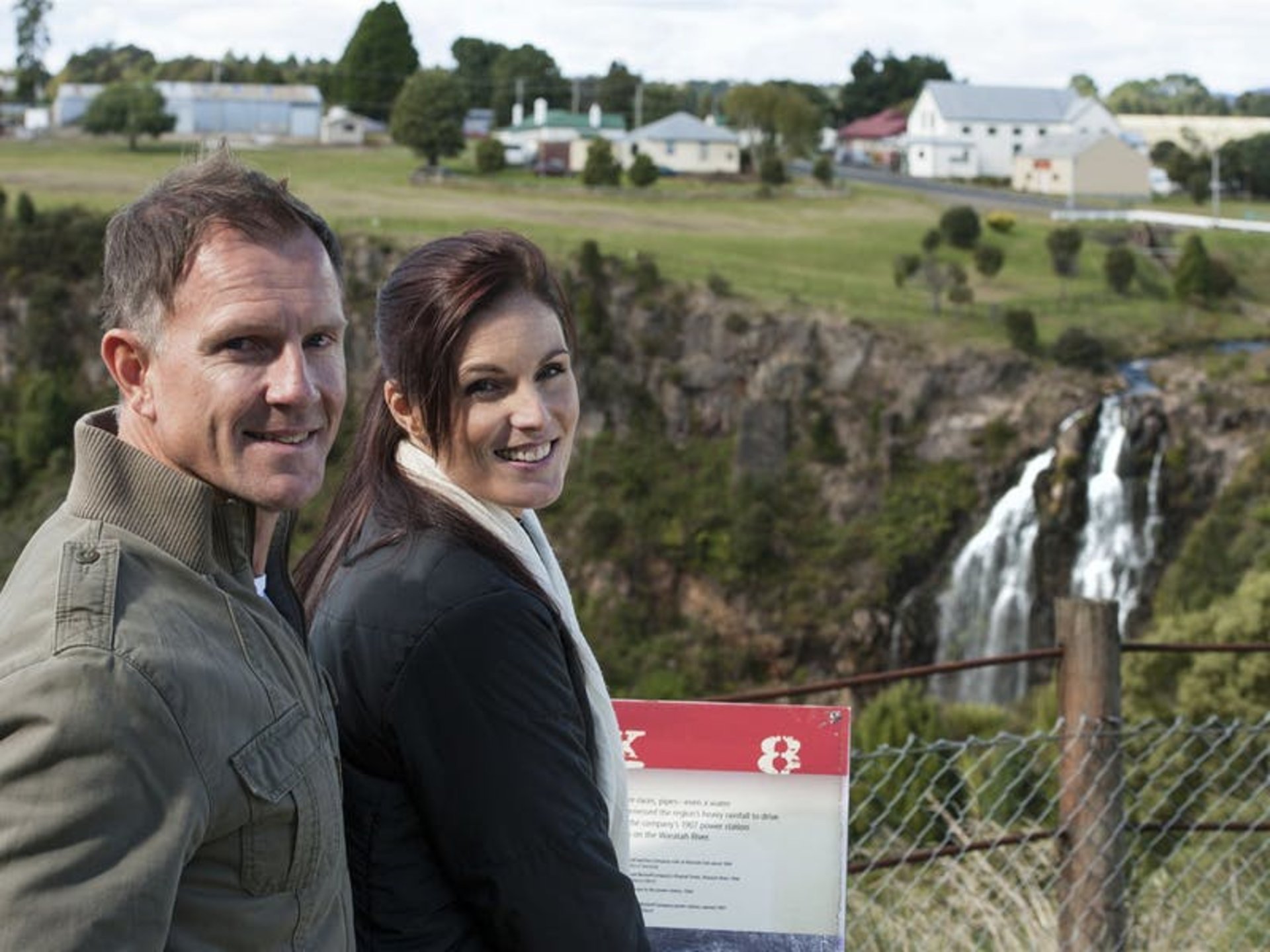 Waratah Falls is a remarkable waterfall uniquely located in the middle of the picture-postcard township of Waratah. Over 100 years ago water races and tunnels fed water to the falls, and then diverted to a nearby power station to produce hydro power. Today the falls provide a picturesque view for picnickers and photographers from Kings Park or the grand old Bischoff Hotel.
Waratah Falls
33 Smith St, Waratah TAS 7321, Australia
4.3 rating
Philosopher Falls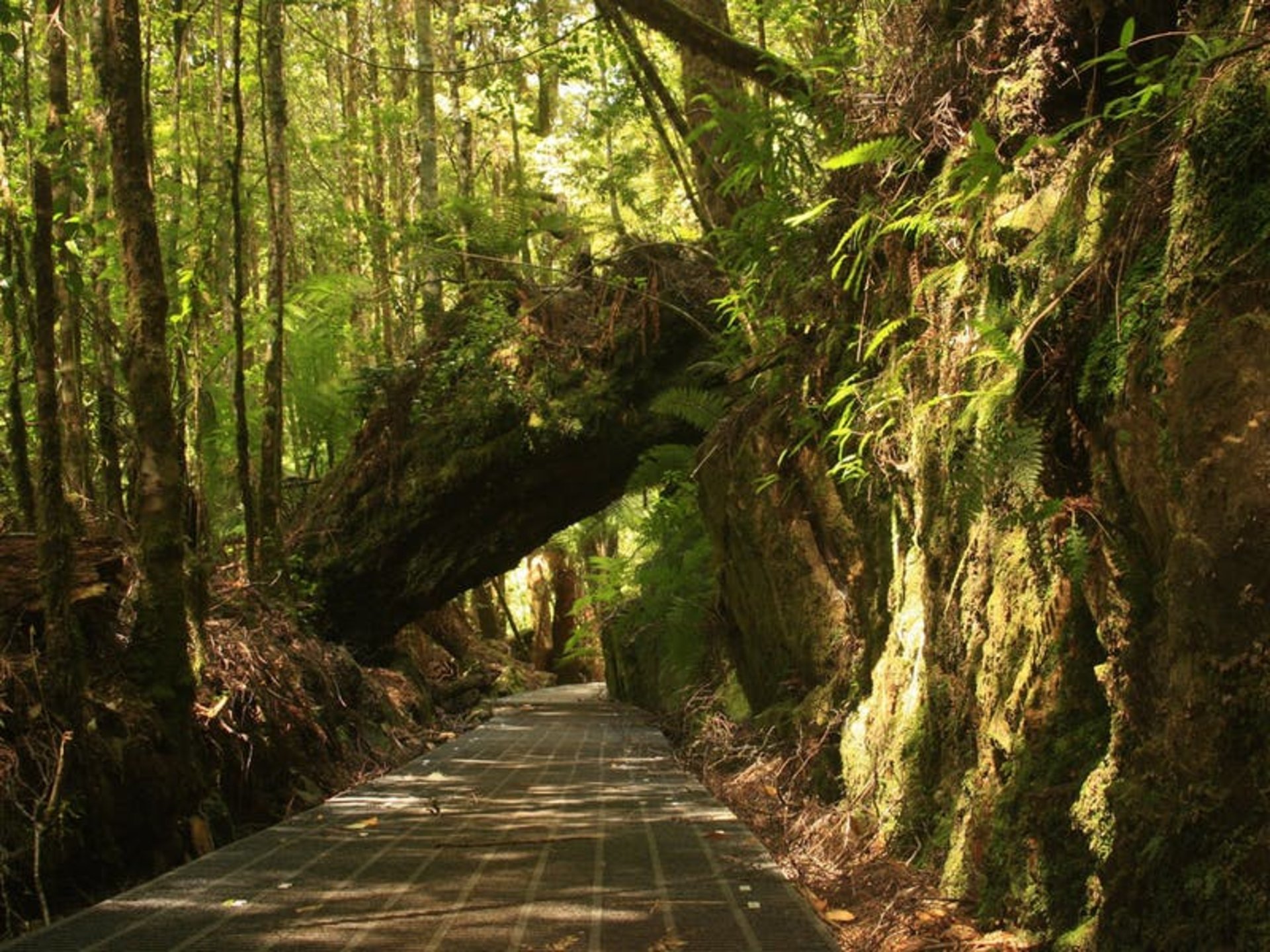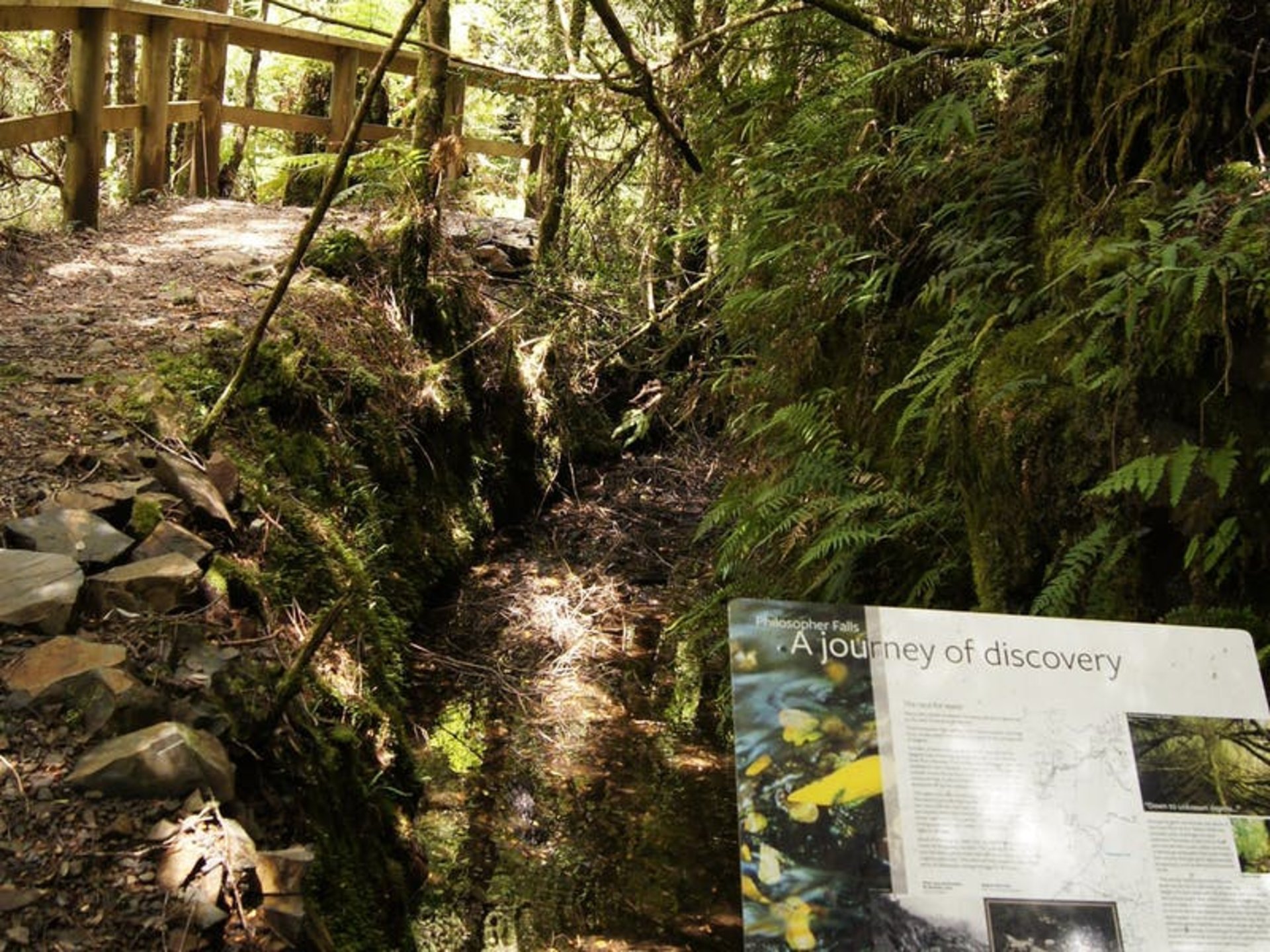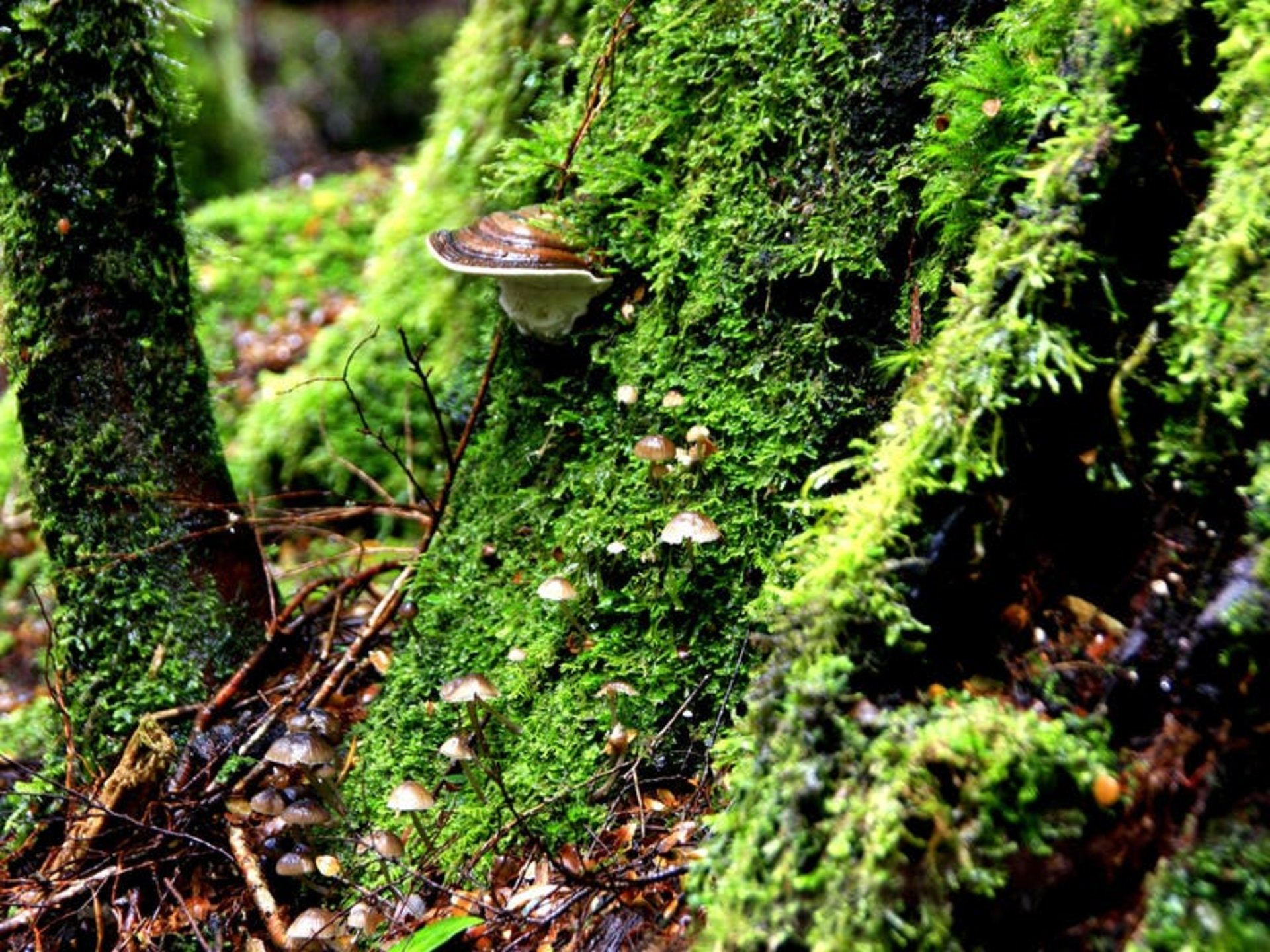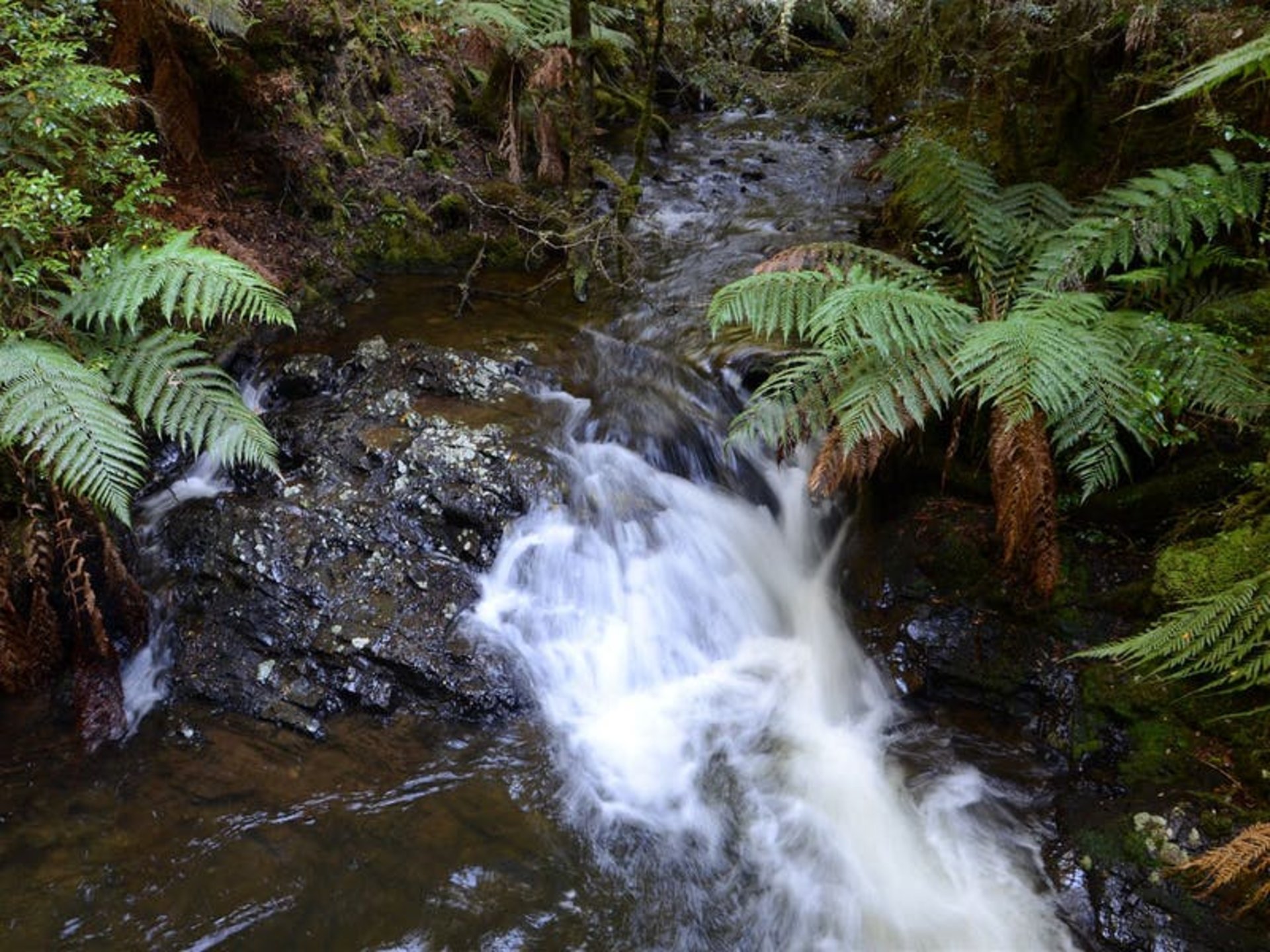 Follow the historic mining water race along an easily accessible walking track that leads to a view of Philosopher Falls -named after the man who changed the fortunes of the entire state of Tasmania through his discovery of tin at Mt Bischoff, near Waratah. Just a ten kilometre drive out of Waratah, on the B23 road to Corinna, you will discover this stunning short walk that provides a glimpse into the wild and mysterious Tarkine rainforest.
Autumn is the best time to see the cartoon-like fungi dotted all along the track, but at any time of the year, this is an experience you don't want to leave off your bucket list. The Falls lookout is at the end of the 45-minute stroll into the forest (there is a stairway leading to the base of the falls), however even a short ten-minute walk in from the car park will reward you with a magical 'Alice in Wonderland' experience.
Philosopher Falls
Butlers Rd, Waratah TAS 7321, Australia
4.8 rating
The Bischoff Hotel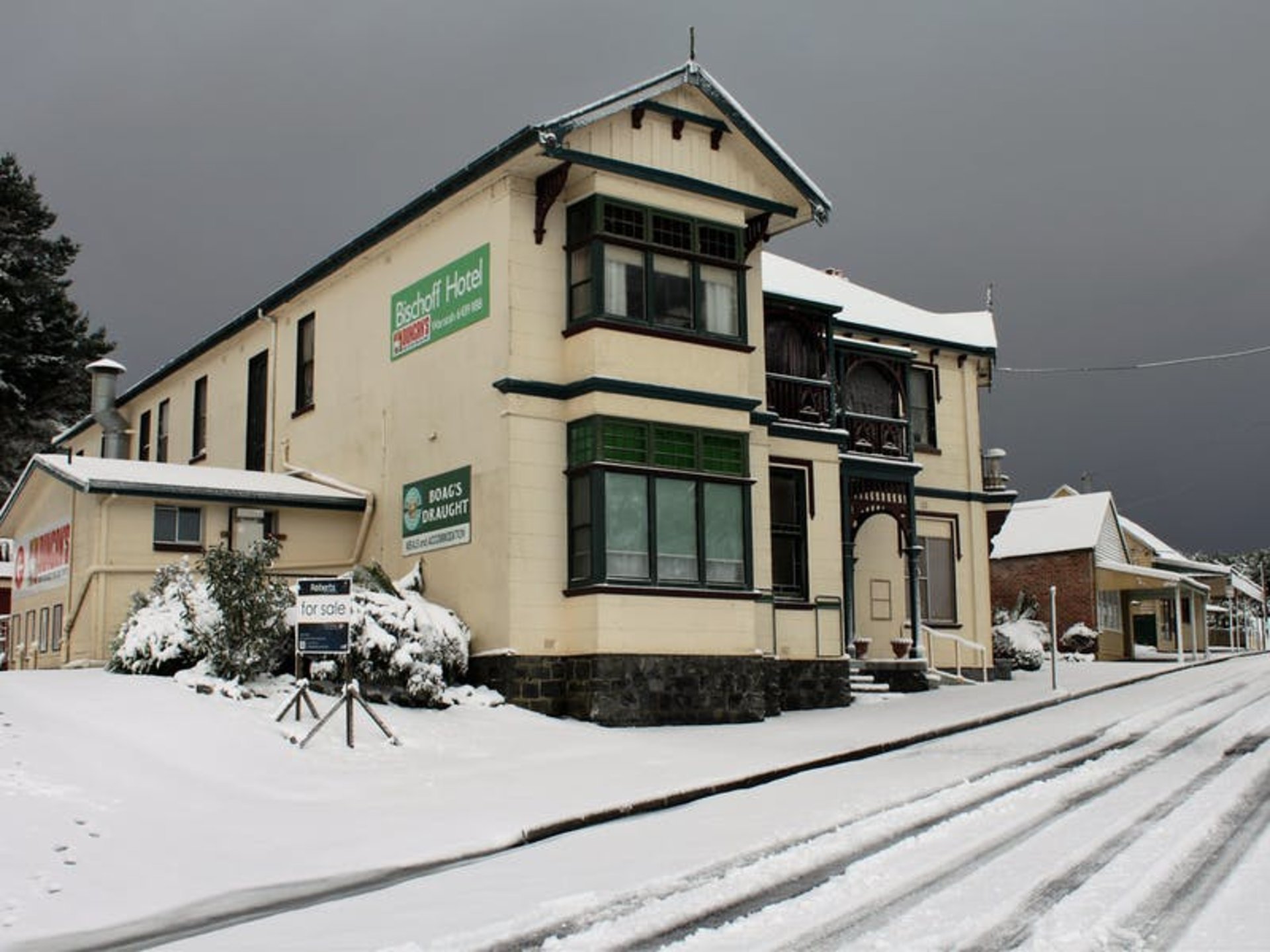 Overnight at the heritage-listed Bischoff Hotel in Waratah and gather around a blazing fireplace with friendly locals and fine local drops.
The Bischoff Hotel is a unique and heritage listed hotel located overlooking the iconic waterfall in the quaint and beautiful Waratah of the wild North West of Tasmania. With an inviting, friendly and comfortable atmosphere they offer meals, bar service, bottle-shop and a range of accommodation options from backpacker and budget to more deluxe options. There is also a communal guest lounge, coin operated laundry, lock-up garage for motorbikes,bikes and barbecue facilities opposite the hotel.
Waratah is an ideal base to explore the many attractions and rich history of the immediate area and of the wider West Coast including the renowned Cradle Mountain.
The Bischoff Hotel Waratah
20 Main St, Waratah TAS 7321, Australia
4.2 rating
Corinna
Stock up on supplies at the local roadhouse before heading to the old mining settlement of Corinna, now an eco-tourism haven surrounded by temperate rainforest and threaded with walking tracks.
Corinna
Corinna TAS 7321, Australia
Pieman River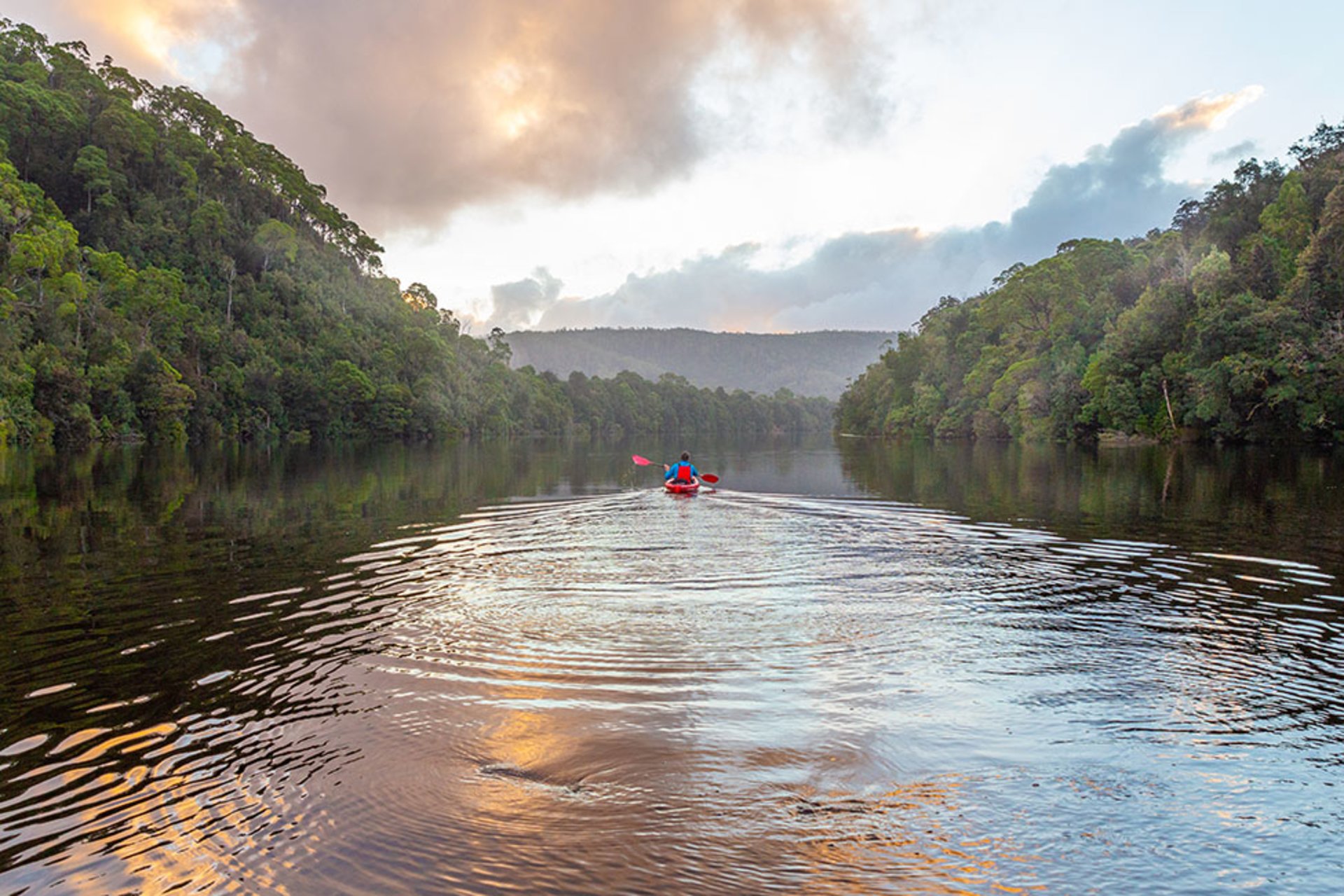 Take to the Pieman River aboard Arcadia II, a 17-metre boat built in 1939 from Huon pine. Keep an eye out for Huon pines along the river's edge, some of which are more than 3000 years old. Tasmania's Western Wilds is the only place on Earth where these majestic trees stand.
Pieman River
Pieman River, Tasmania 7321, Australia
4.6 rating
Lovers Fall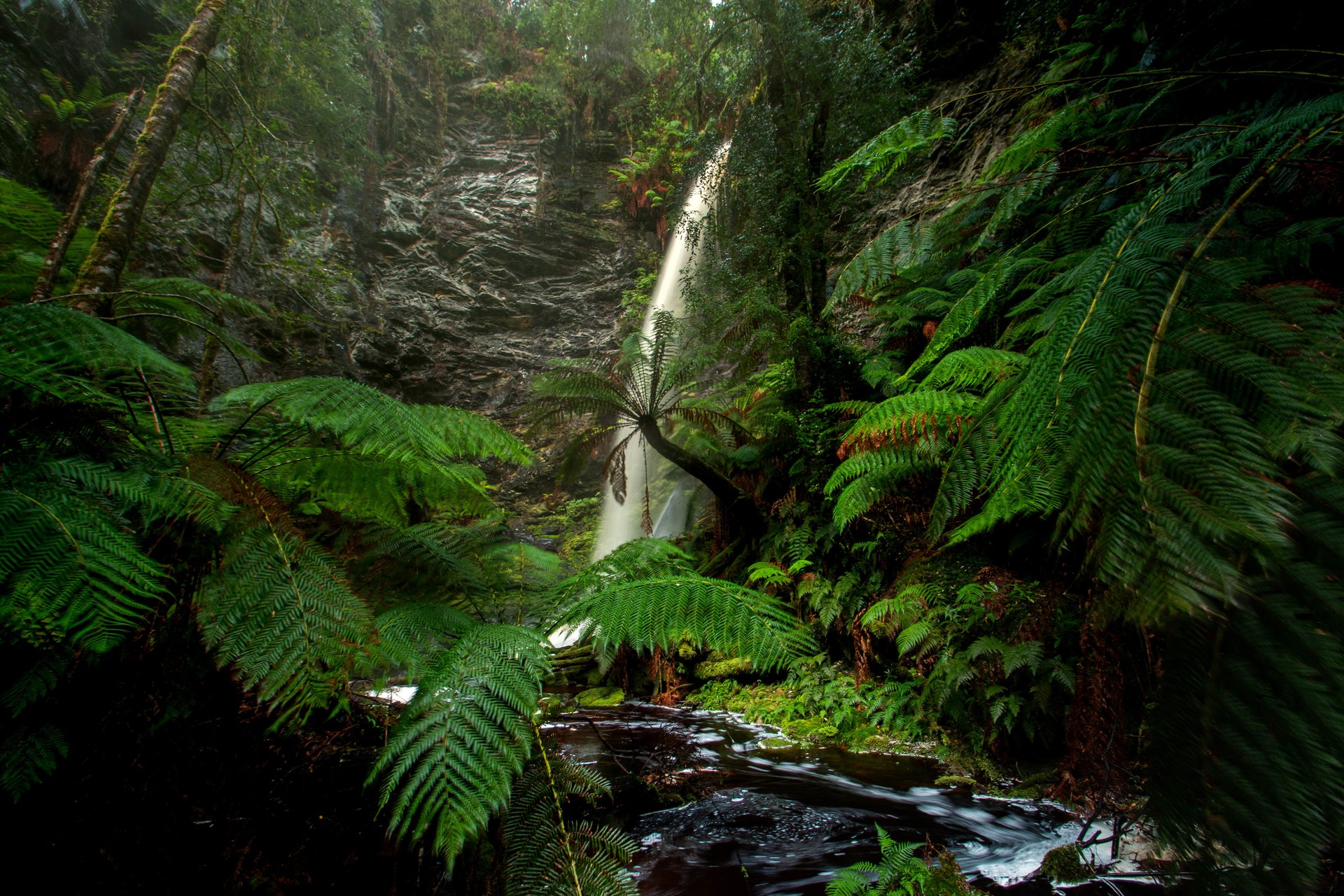 Hire a kayak to further explore the network of rivers, and be sure to stop at Lovers Falls, a favourite with kayakers on the Pieman.
Pieman River
Pieman River, Tasmania 7321, Australia
4.6 rating
Corina Wilderness Experience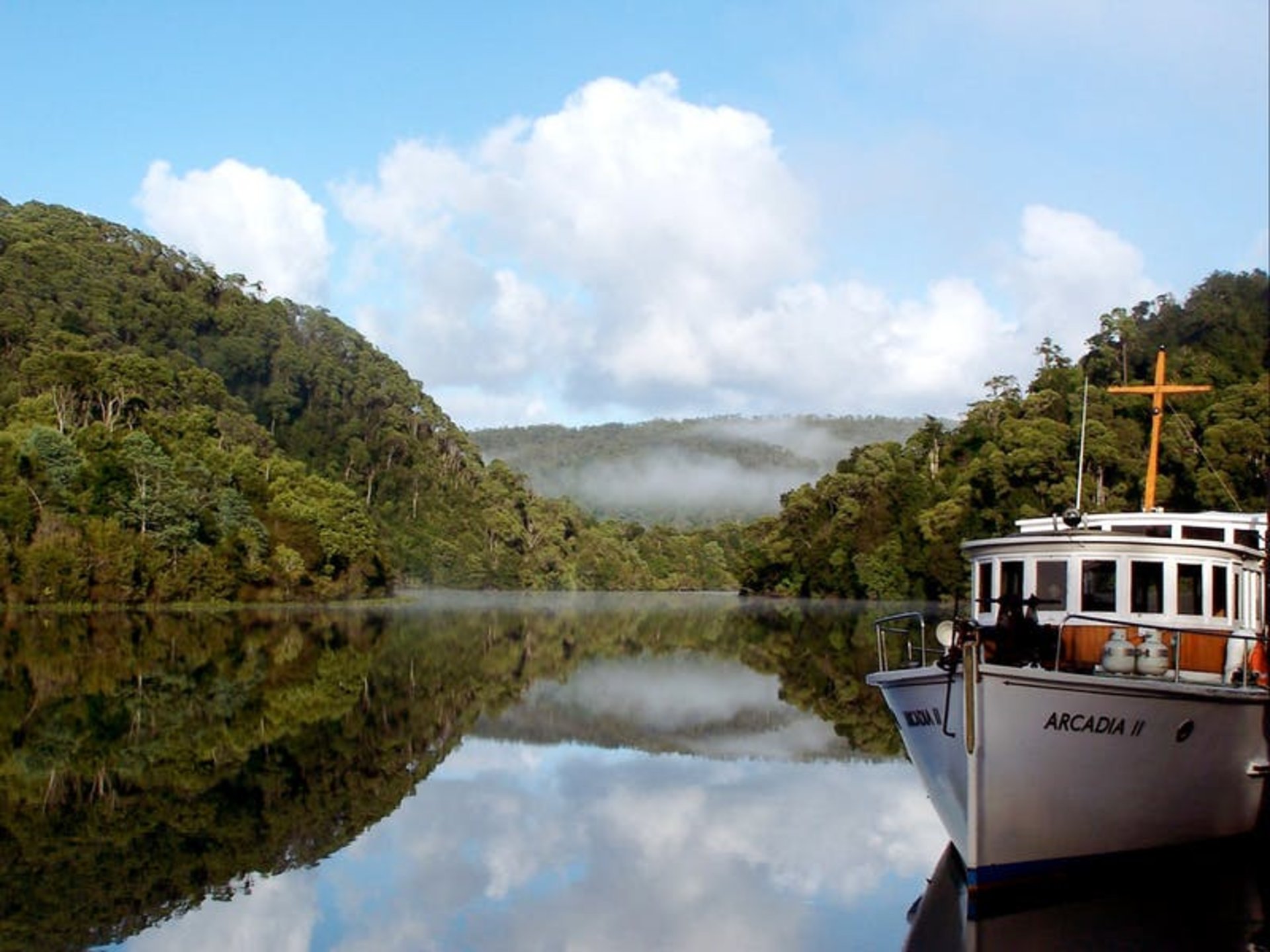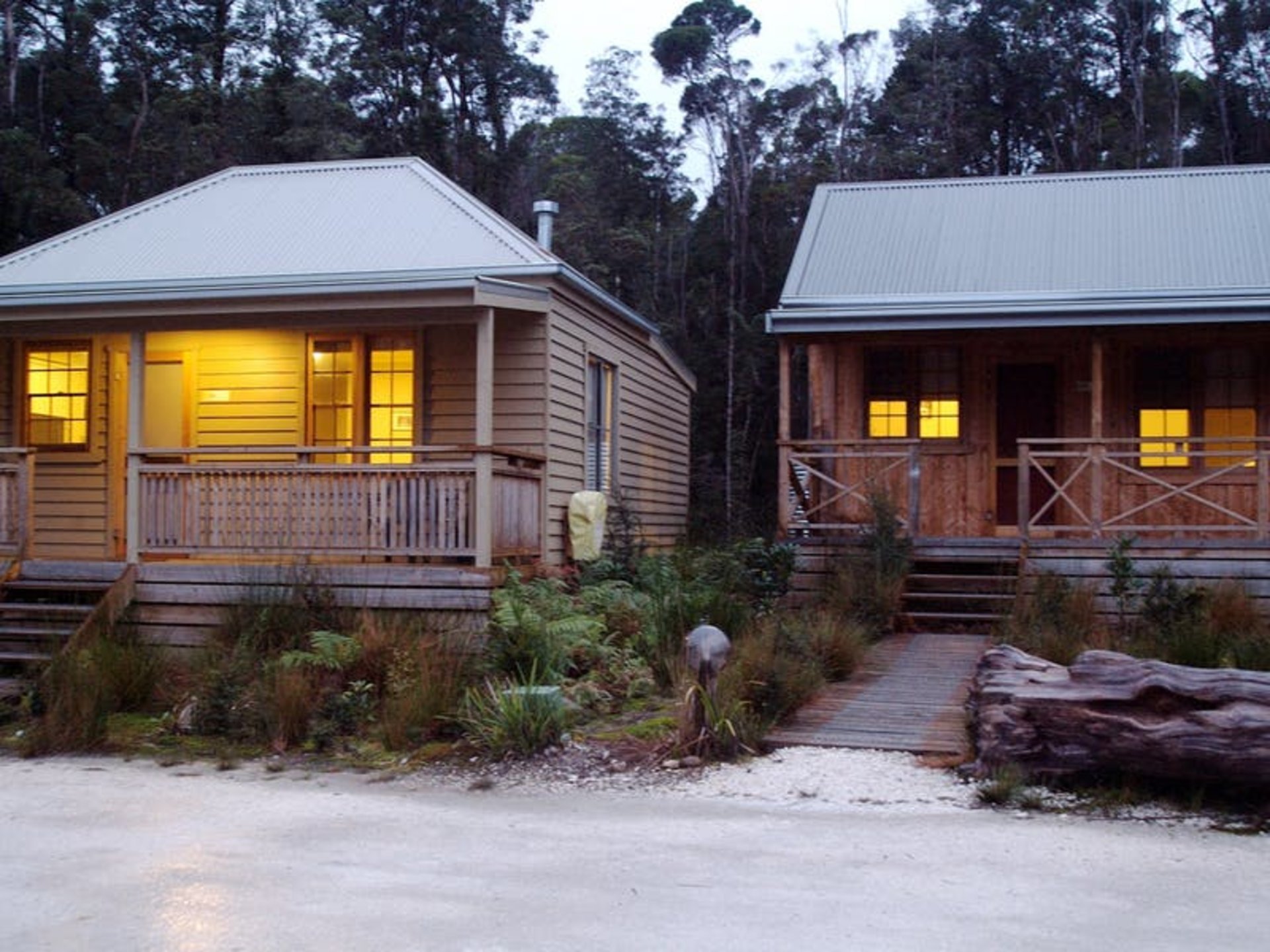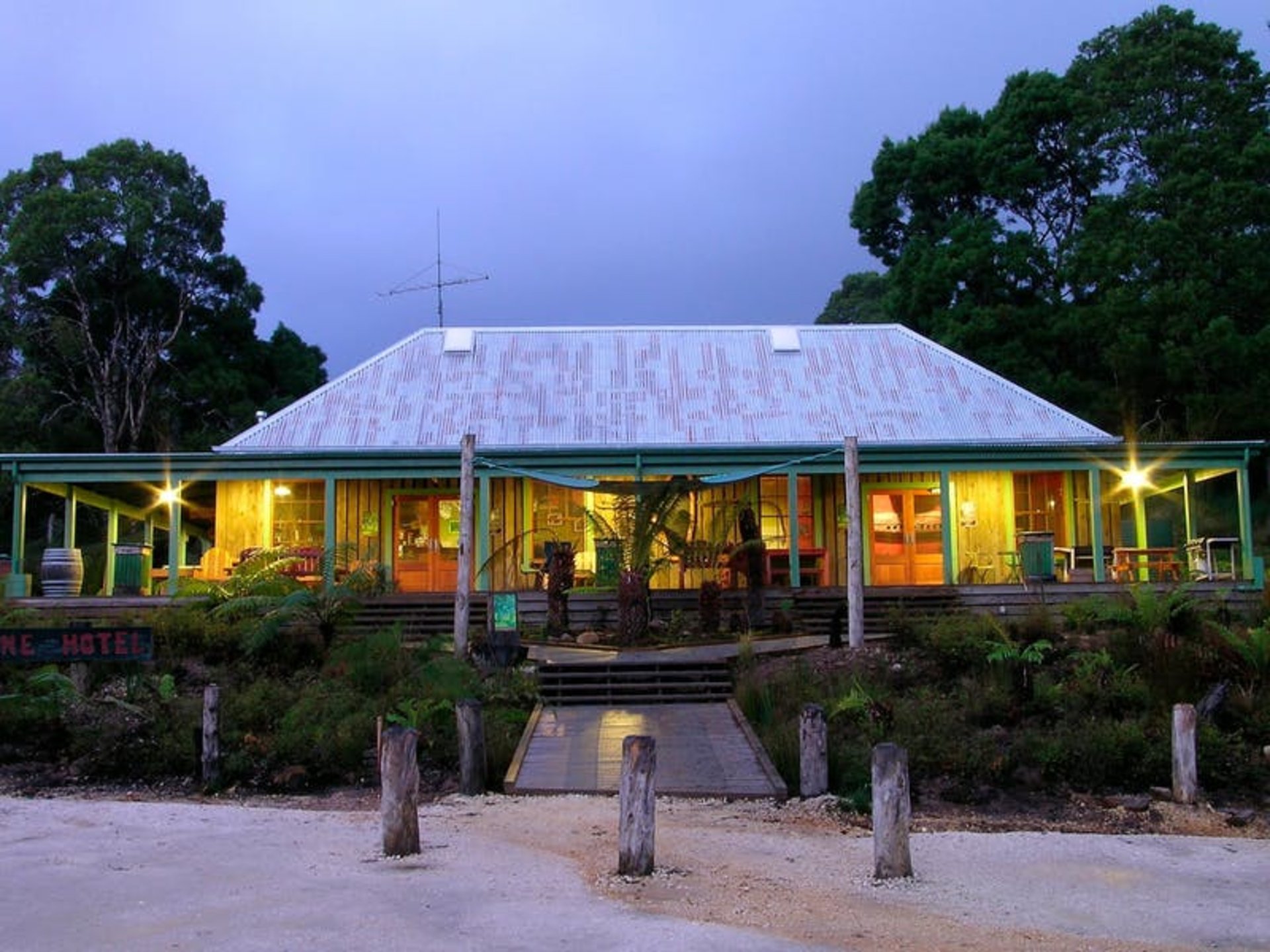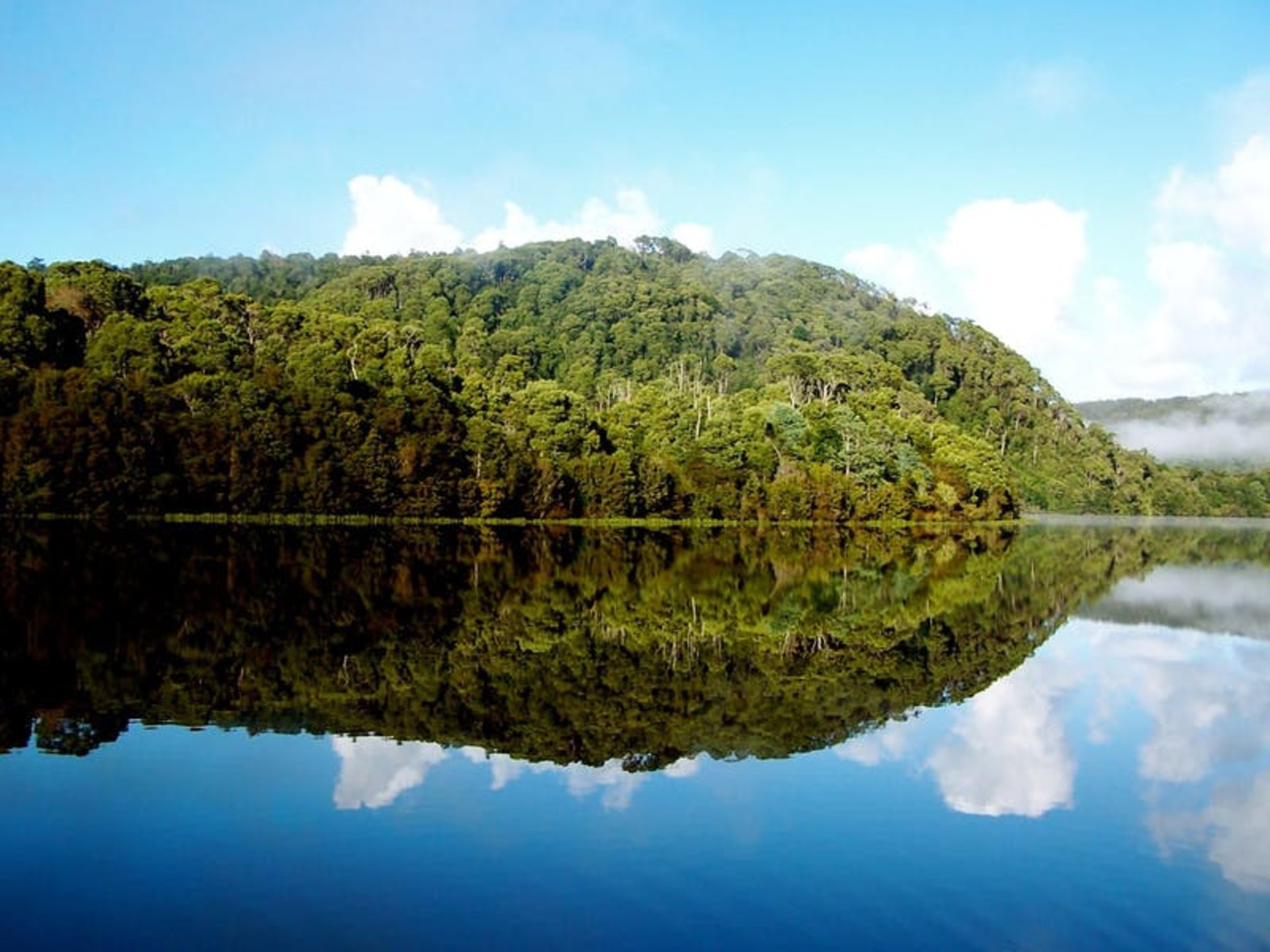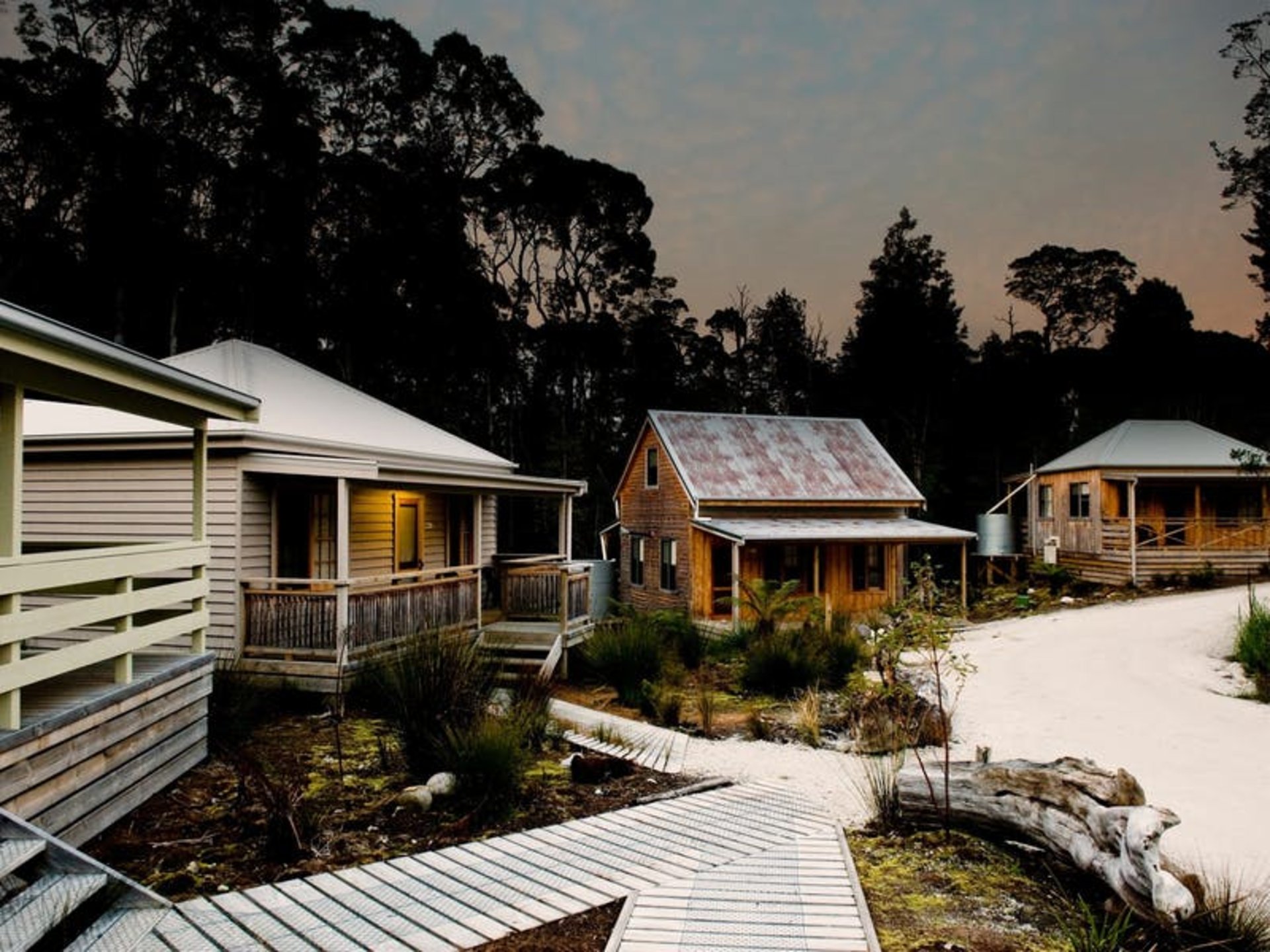 Overnight at Corinna in one of Corinna Wilderness Experience's cottages.
Set in the pristine Tarkine temperate rainforest, Corinna provides a range of accommodation options on Tasmania's West Coast. Options include eco retreats that overlook the Tarkine, renovated miners cottages and the old pub.
Experience the untouched nature of the southern Tarkine from Corinna, with majestic rivers, remote rainforest wilderness and the wild Southern Ocean. Fine hospitality, accommodation, food and facilities provide the springboard to access raw nature, unlike anything else in the world. Corinna, a former mining village, is full of rich pioneering and natural history.
Experience numerous walks including the Huon Pine Walk, the Savage River Walk, the Whyte River Walk or climb Mount Donaldson.
Corinna is also the springboard for one of the iconic treats in Tasmanian tourism, a journey from Corinna to Pieman Heads on the river cruiser, Arcadia II. Or hire a kayak for an intimate exploration of your surrounds in your own time.
Allow nearly six hours to drive from Hobart to Corinna (345 kilometres/215 miles), three hours from Devonport or one-and-a-half hours from Strahan.
Corinna can be accessed by the Western Explorer Road (C249) road from Smithton, Marrawah and Arthur River or from the north via Waratah and Savage River on the B23.
Corinna Wilderness Experience
1 Corinna Rd, Corinna TAS 7321, Australia
4.5 rating
Trial Harbour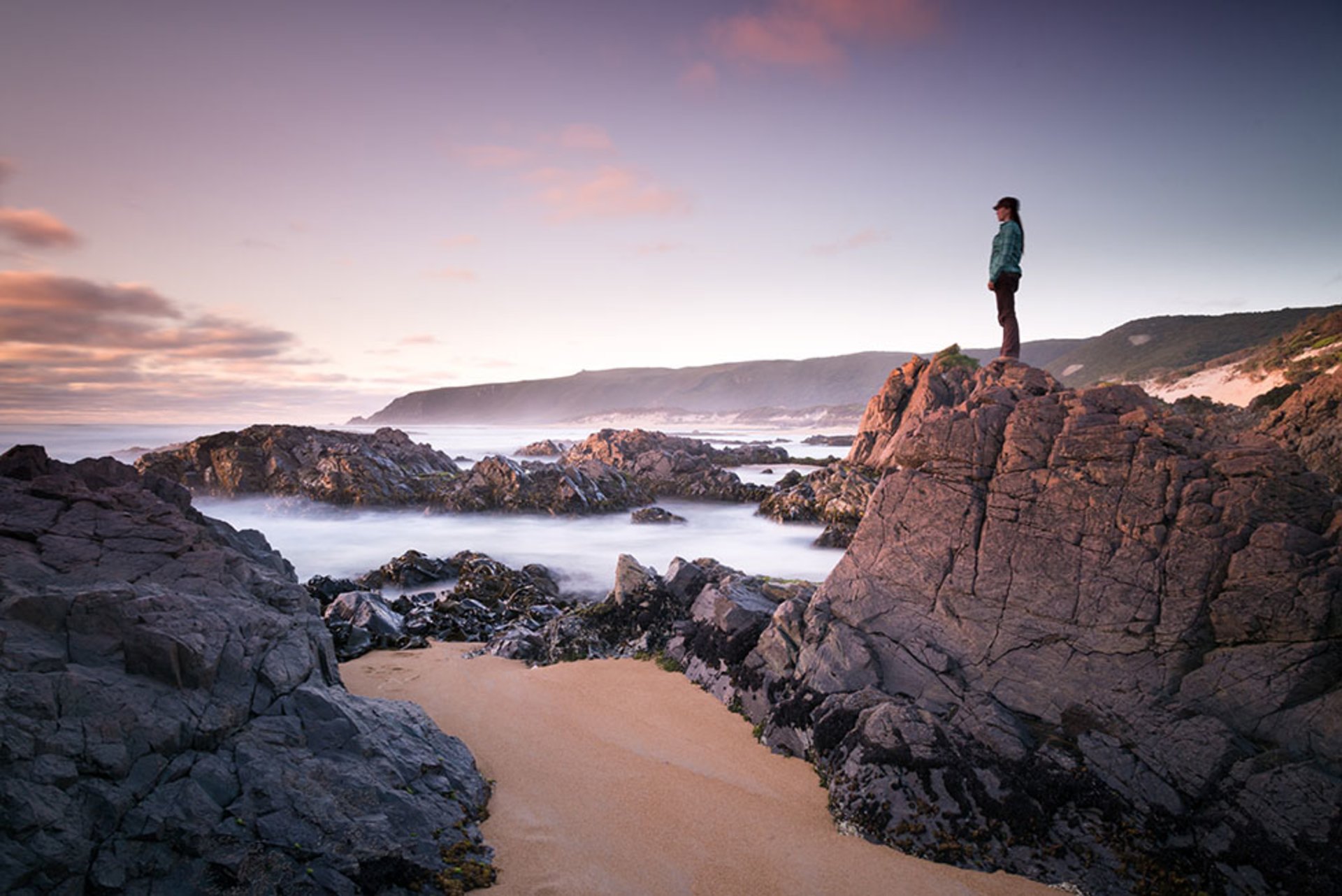 Cross the Pieman River aboard the Fatman barge, then head to the tiny coastal community of Trial Harbour on winding gravel road for part of the way, surrounded by buttongrass plains and craggy coastal panoramas.
Photo: Paul Fleming
Trial Harbour
Trial Harbour TAS 7469, Australia
Montezuma Falls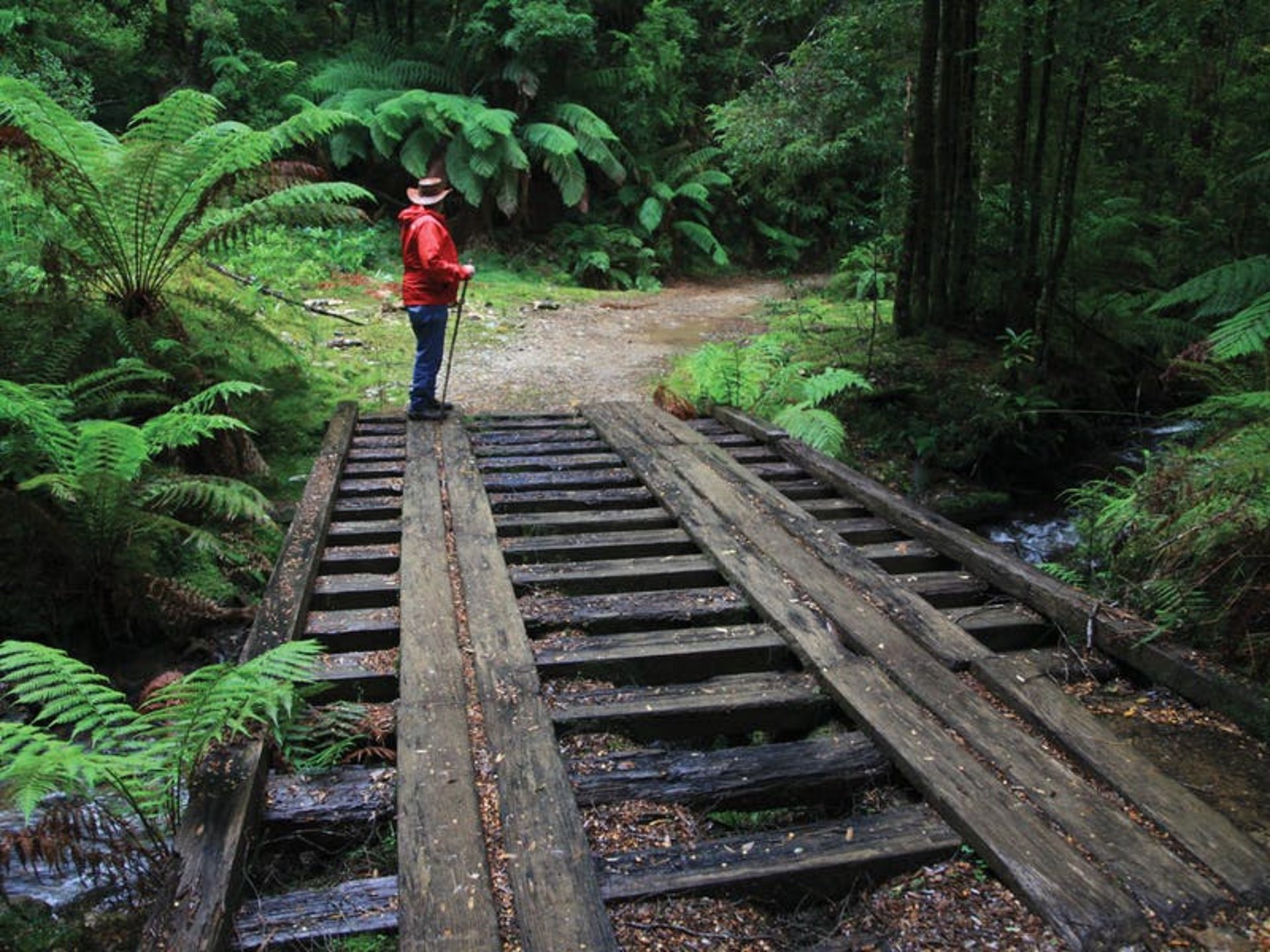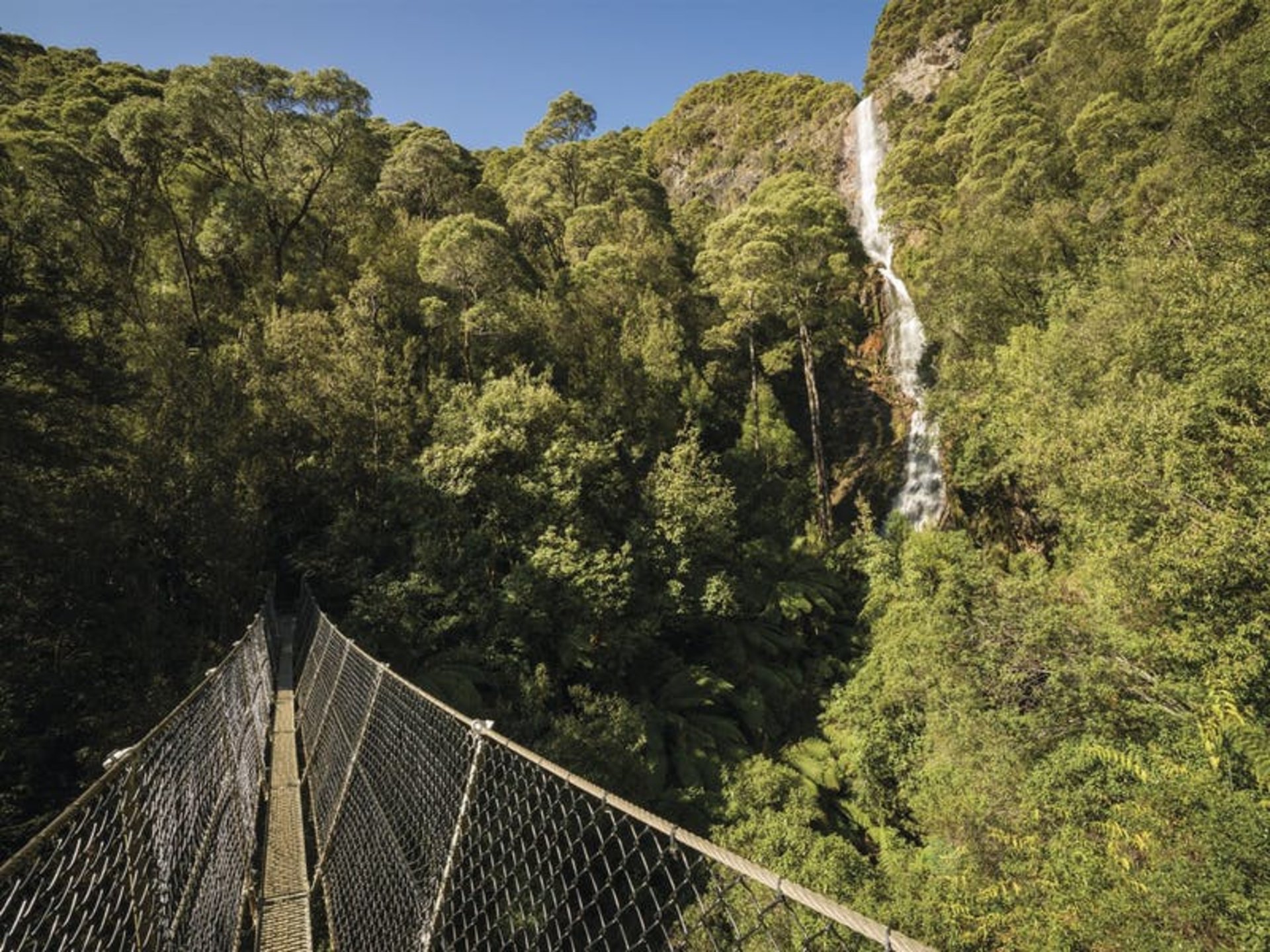 Visit the town of Zeehan, with its grand mining-boom streetscape and rich mining history. South of Rosebery, take the three-hour return walk to Montezuma Falls, Tasmania's highest and arguably most majestic waterfall.
Montezuma Falls
1 Elliott St, Rosebery TAS 7470, Australia
4.7 rating
Stitt Falls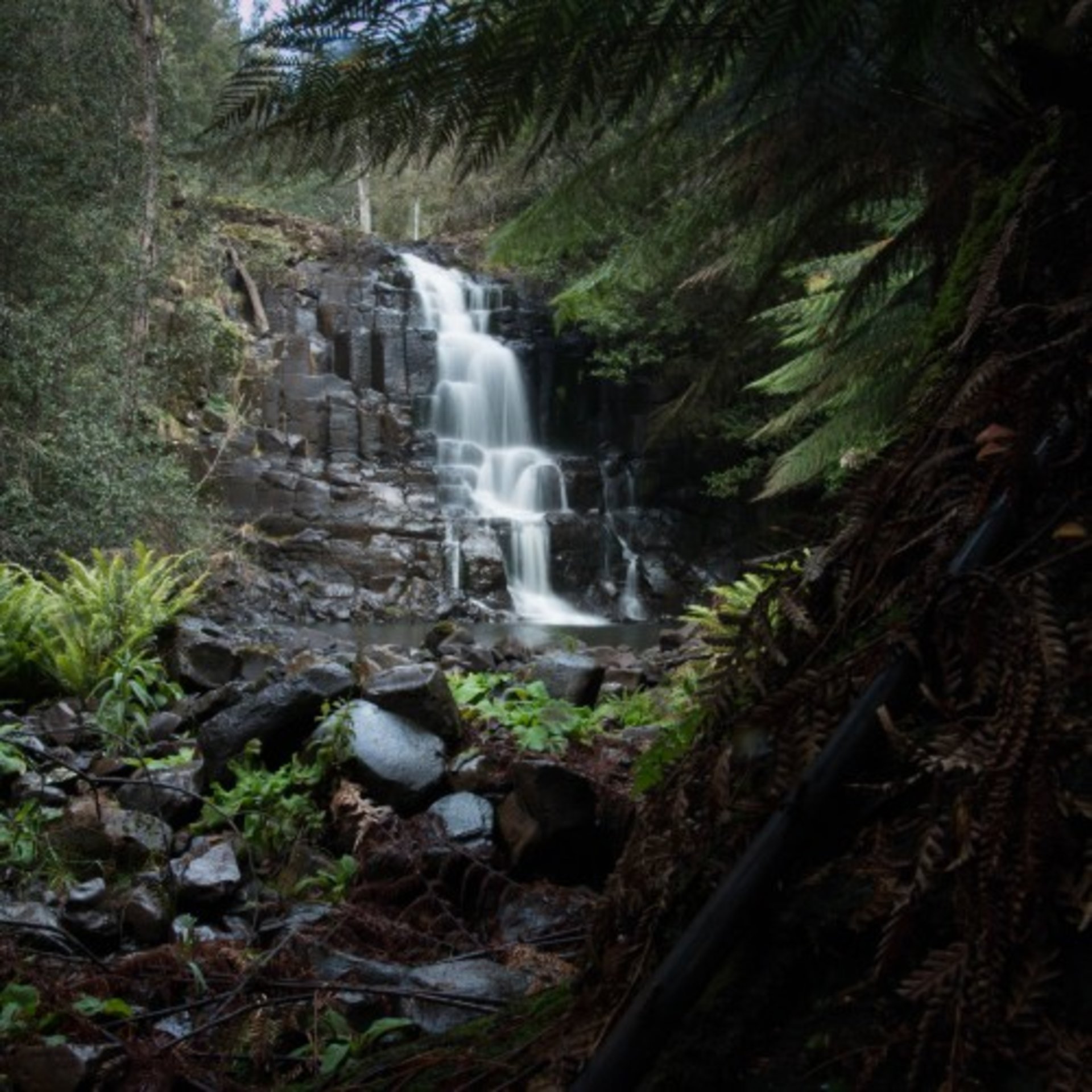 In Rosebery, stock up on fresh treats from the local bakehouse. For a scenic place to enjoy those pastries, take the short walk to the lookout at Stitt Falls.
Photo: waterfallsoftasmania.com.au
Rosebery
Rosebery TAS 7470, Australia
Tullah Lakeside Lodge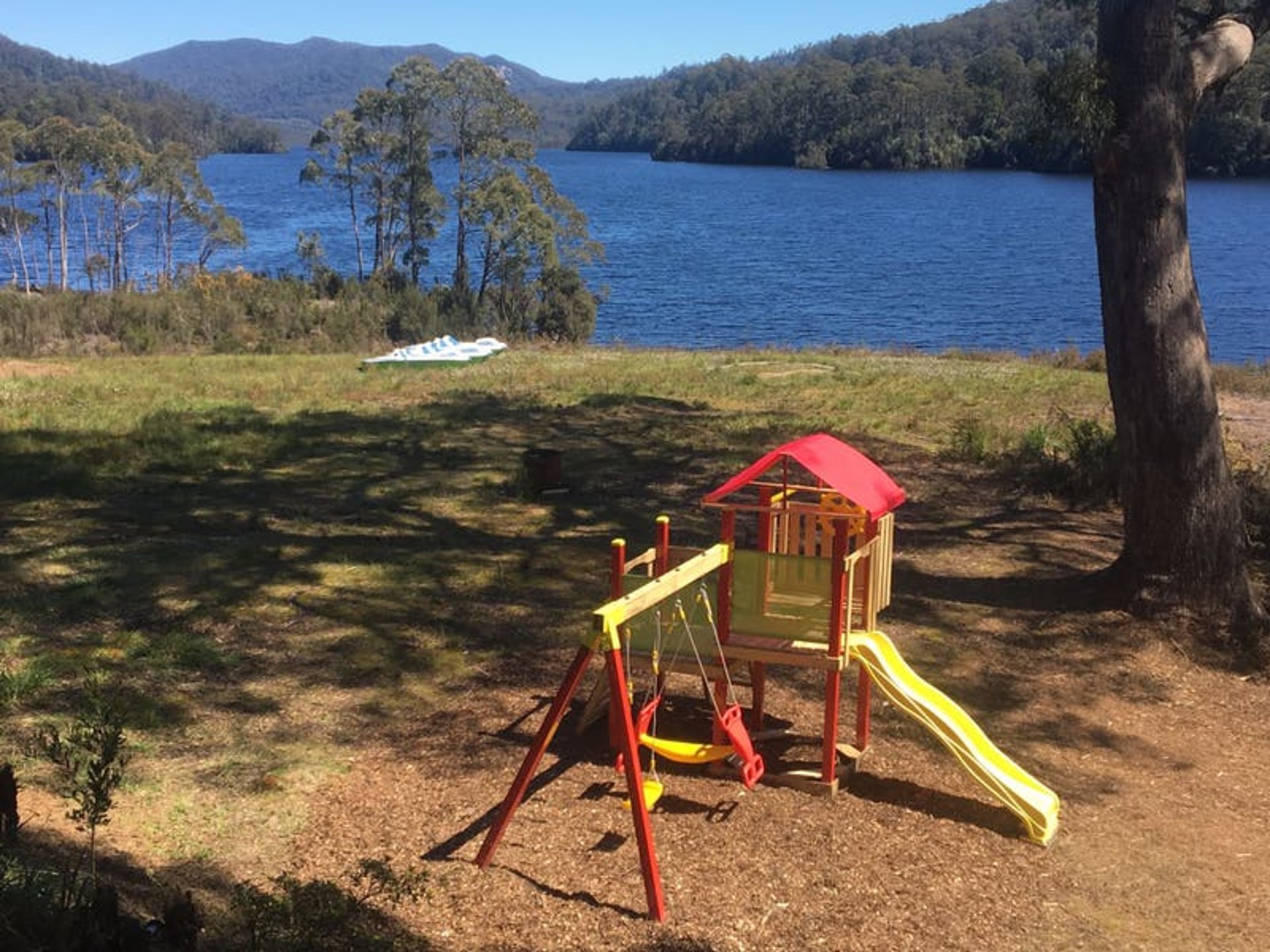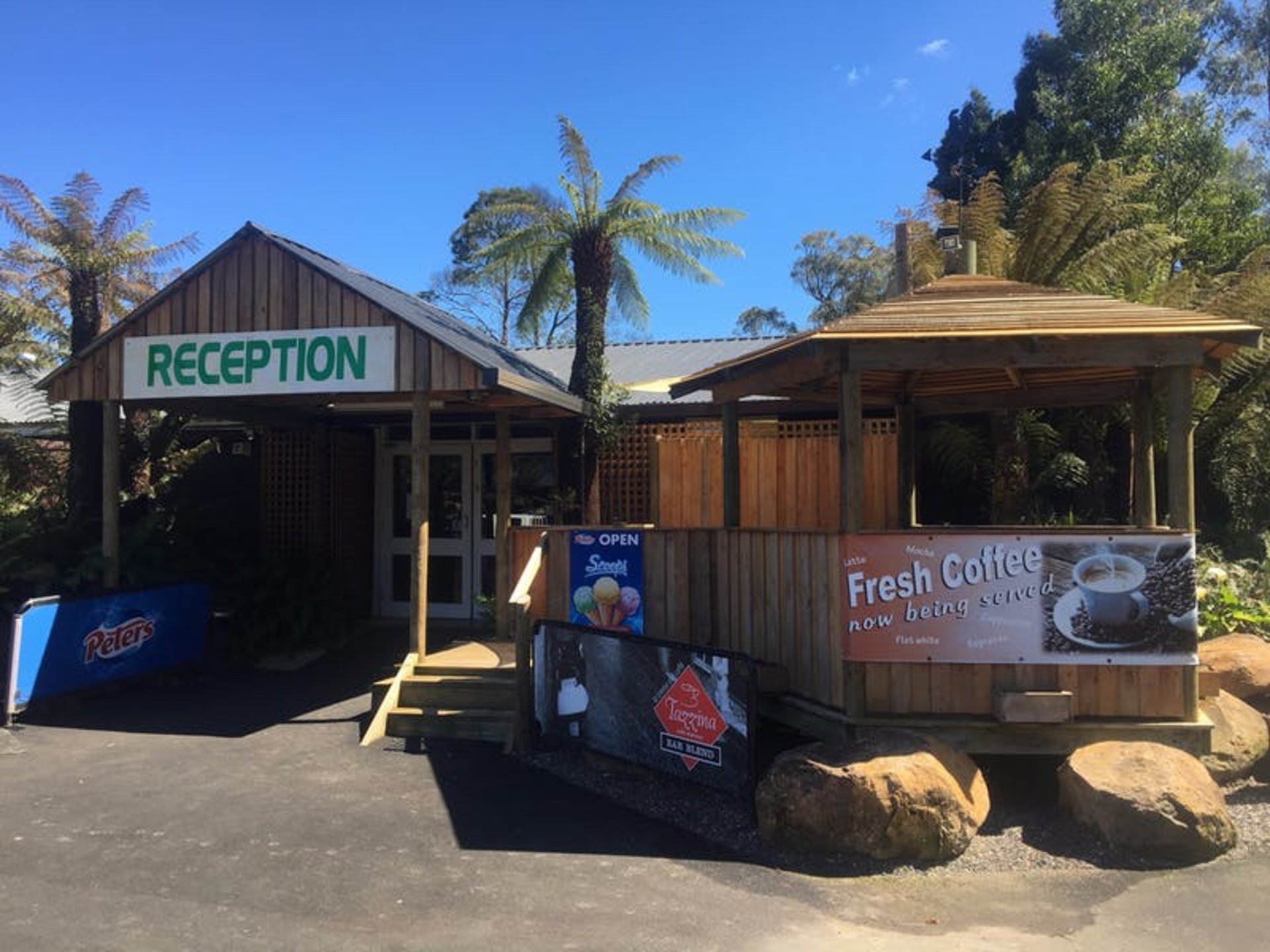 Overnight at Tullah, a small town on the edge of Lake Rosebery, staying at Tullah Lakeside Lodge. The local tavern has the longest bar in Tasmania. Now that's worth toasting.
Tullah Lakeside Lodge offers en-suite hotel-motel style accommodation at Tullah on Tasmania's west coast.
The lodge has a range of accommodation to suit your needs from budget all the way through to Spa Suites. There is a licensed restaurant that serves all meals, and a guest lounge with a huge stone fireplace, public bar and conference facilities.
A warm welcome awaits you at this tranquil comfortable haven, beside a trout-filled lake in the midst of ancient rain forest and surrounded by moody mountains; Farrell and Murchison.
From the windows watch the reflections on the lake rippled by waterbirds, fish and platypus. It is a photographer's paradise.
Canoe/kayak or pedal boat on the lake, walk in the rain forest, fish from the pristine lakes and streams, or just curl up with your favourite book and let the stress of everyday life disappear for just a while.
Take a day trip to Cradle Mountain or Strahan, or relax and leisurely explore the West Coast. Return to enjoy a drink and dinner after a hard day exploring. Tullah Lakeside Lodge is an ideal base when touring Tasmania's west coast.
Tullah Lakeside Lodge
Cnr Meredith Street &, Farrell St, Tullah TAS...
4.2 rating
Cradle Mountain & Lake St Clair National Park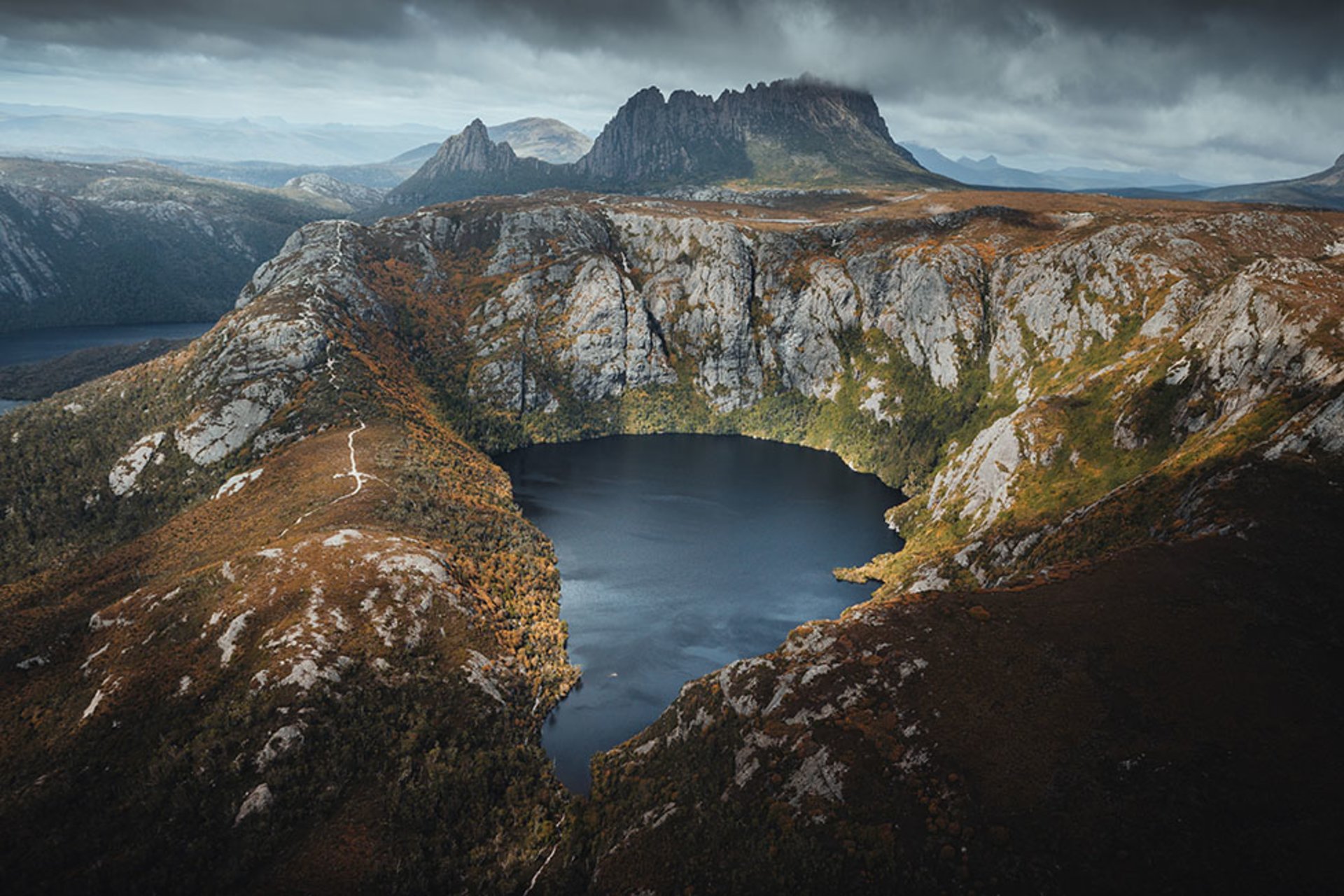 It's time to experience one of Tasmania's best-loved landscapes. Cradle Mountain-Lake St Clair National Park is part of the extensive Tasmanian Wilderness World Heritage Area and features ancient rainforests, snow-capped mountains, glacial lakes and alpine heaths.
Cradle Mountain-Lake St Clair National Park
4.8 rating
Dove Lake
From the park's northern edge, the rugged peaks of Cradle Mountain tower over Dove Lake. A range of walks here cater to all tastes and abilities, from the 10-minute, wheelchair-accessible Pencil Pine Falls and Rainforest Walk, to day-long alpine circuits for the experienced and energetic.
Photo: Luke O'Brien
Dove Lake
Dove Lake, Cradle Mountain TAS 7306, Australi...
4.8 rating
Be the first to write a comment
Have A Story To Share?
Share and connect with the global travel community