4 Days on the Bruny Island
17 places · 4 days
Bruny is big - about 50 kilometres long - with remarkable environmental diversity and abundant wildlife. There's a lot to explore and discover, no matter how well you think you know the island.
Credit: discovertasmania.com.au
Bruny Island Cheese Co.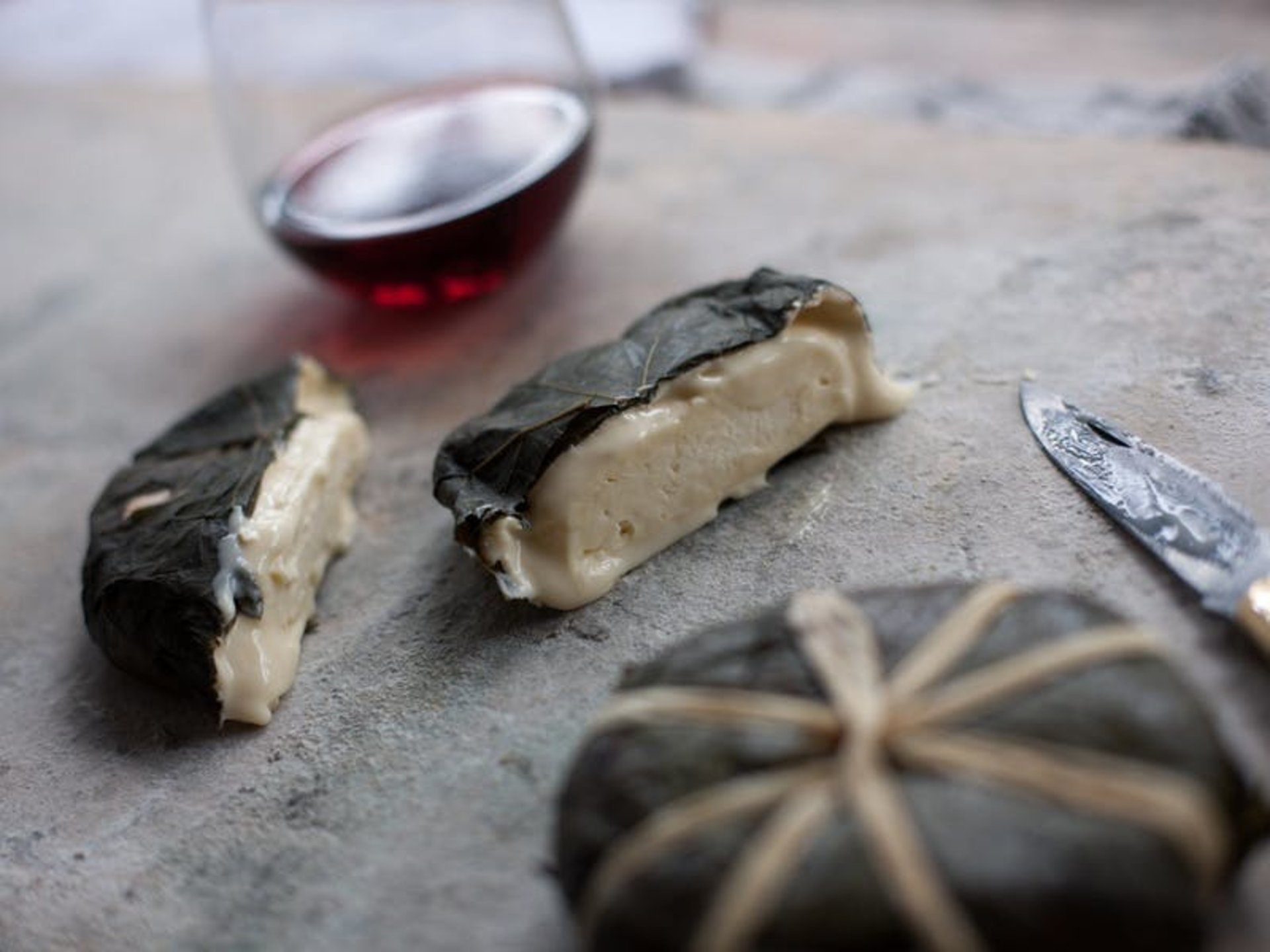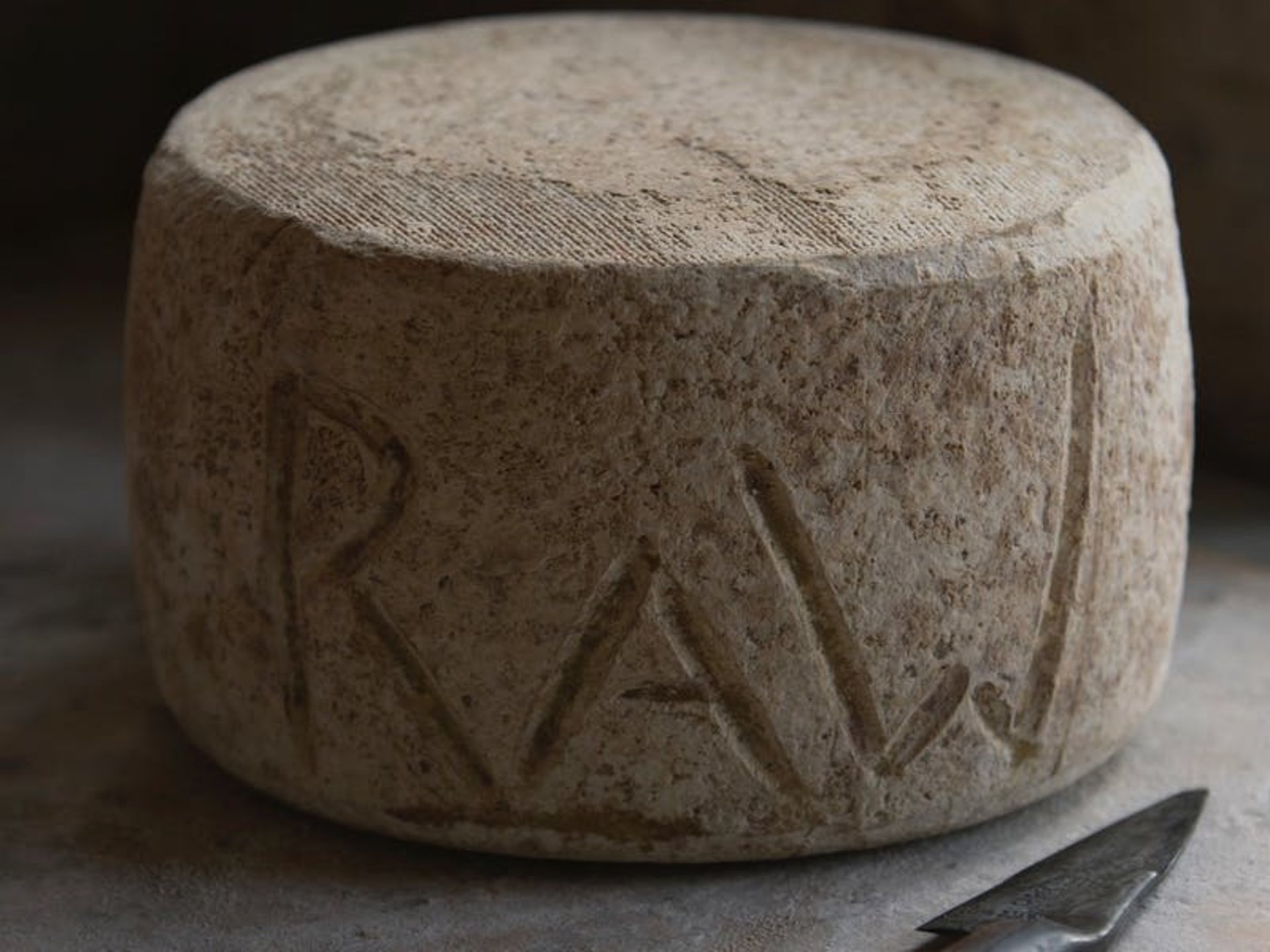 At Great Bay, about 15 minutes' drive south of the ferry terminal, pull over for tastings at the Bruny Island Cheese and Beer Co. Chat with the brewer making "slow beer" and watch the cheese makers working on artisanal cheeses with distinctively Tasmanian characters and names.
Bruny Island Cheese Company
1807 Bruny Island Main Rd, Great Bay TAS 7150...
4.4 rating
South Bruny National Park

Among the island's gems is South Bruny National Park, flanked by cliffs with dramatic views over long sandy beaches, coastal heath and eucalypt forests, and gardens of kelp offshore. Abundant wildlife includes several threatened species, among them ground and swift parrots and the forty-spotted pardalote, as well as penguins, echidnas, pademelons and a small population of rare white Bennetts wallabies. The park is threaded with walks, from easy strolls to challenging climbs. Options include the 12-kilometre East Cloudy Head walk, half of it along the white sand of Cloudy Bay Beach.
South Bruny National Park
Bruney Island TAS 7150, Australia
4.4 rating
Cape Bruny Lighthouse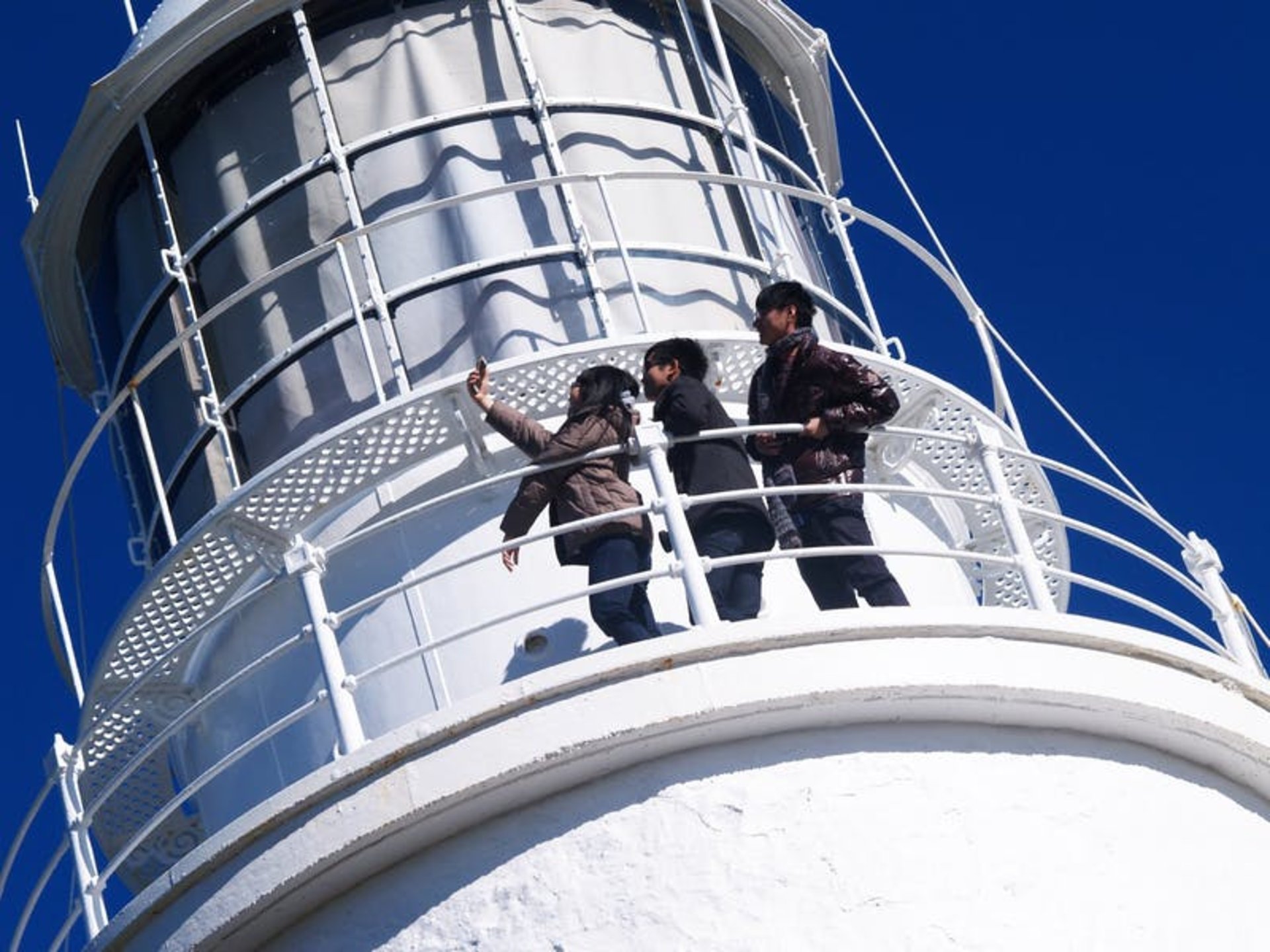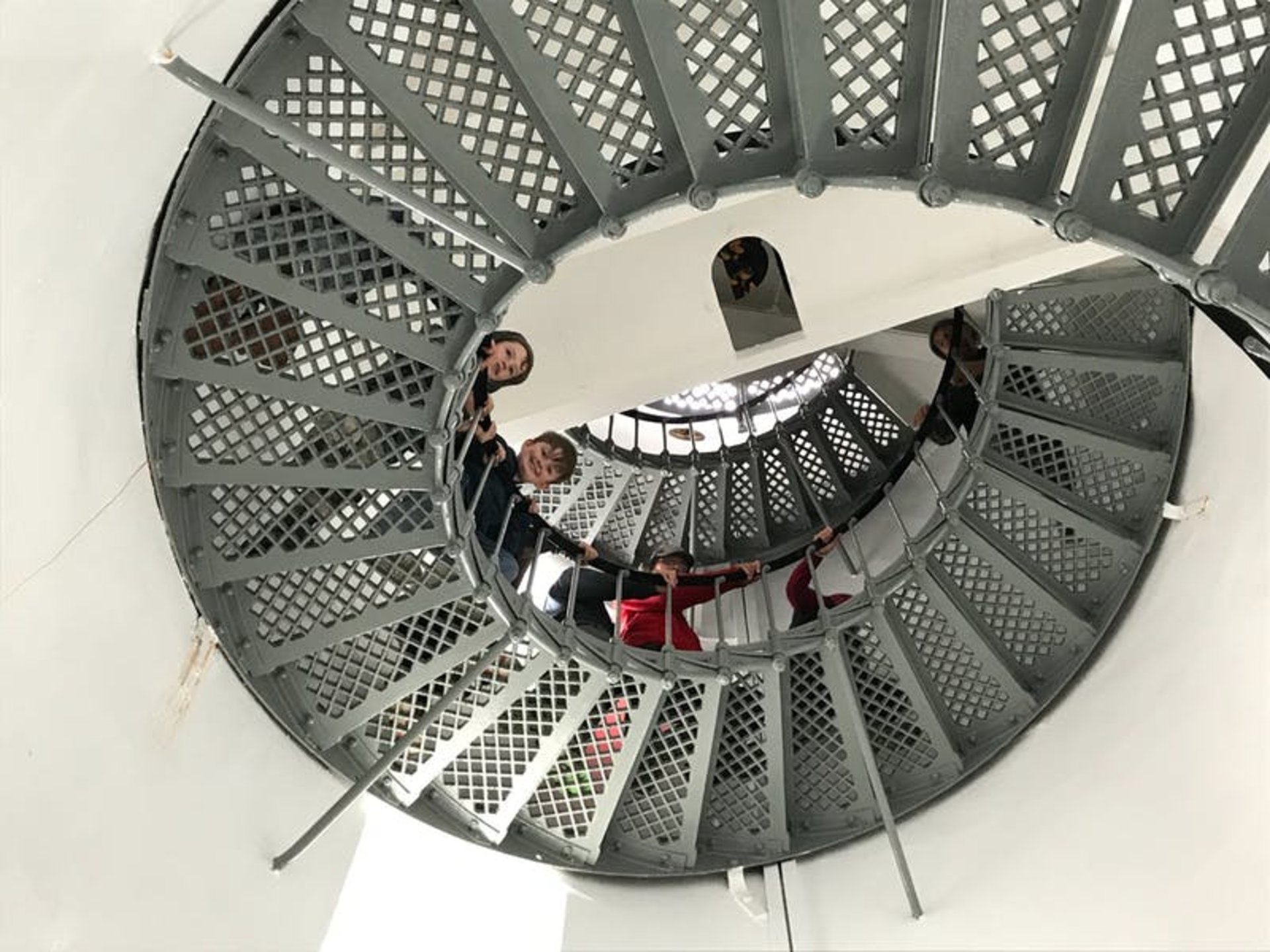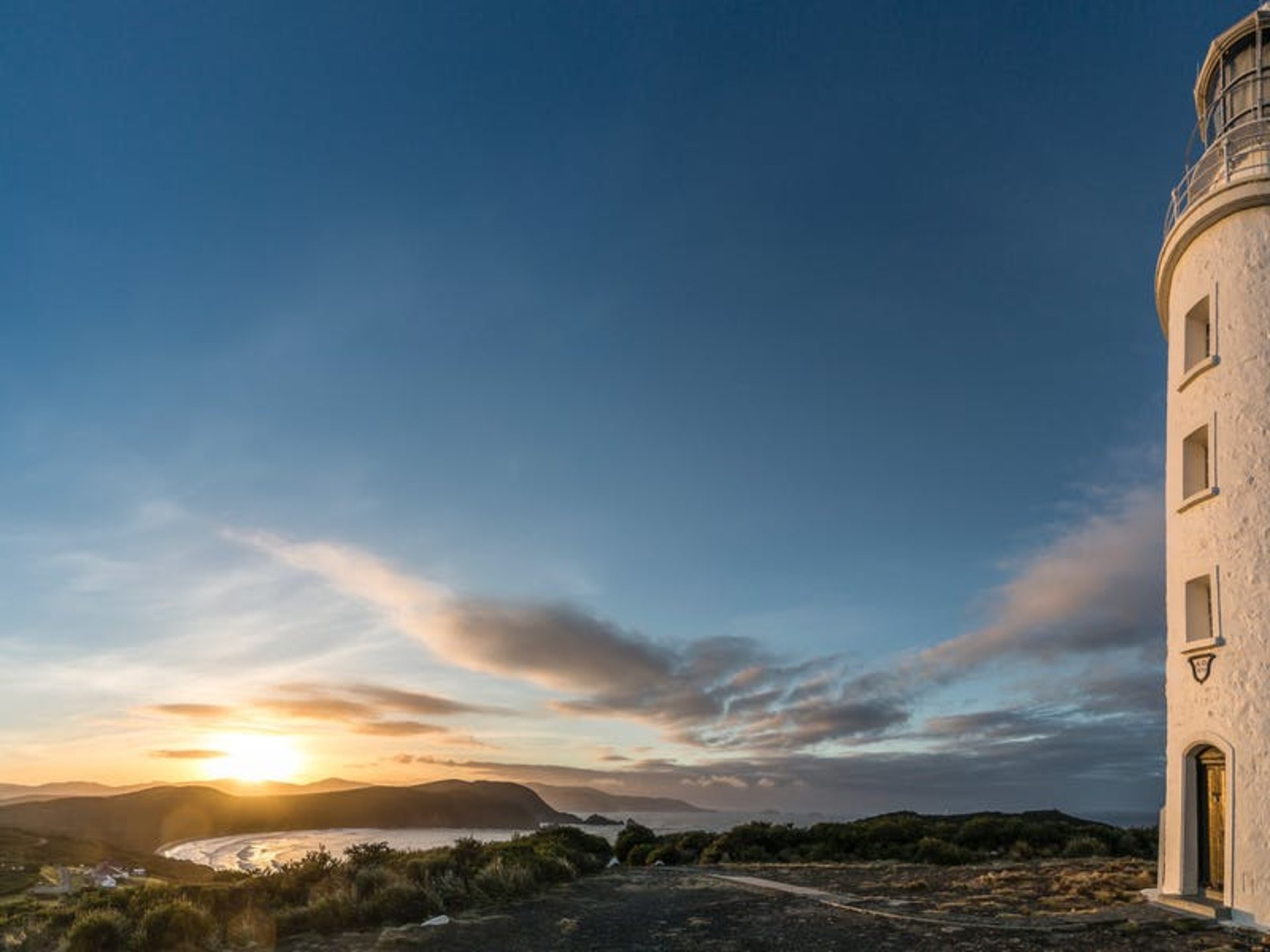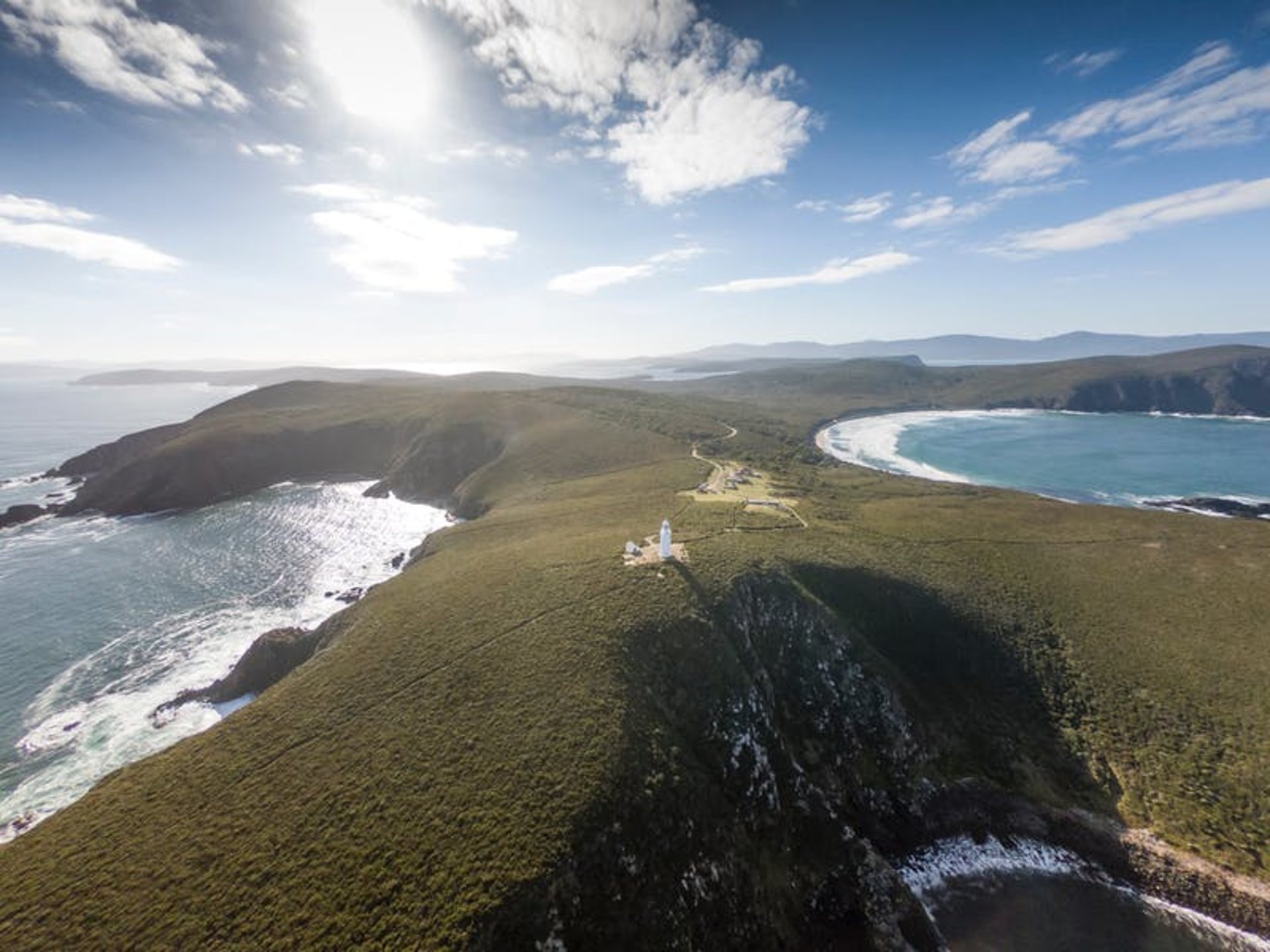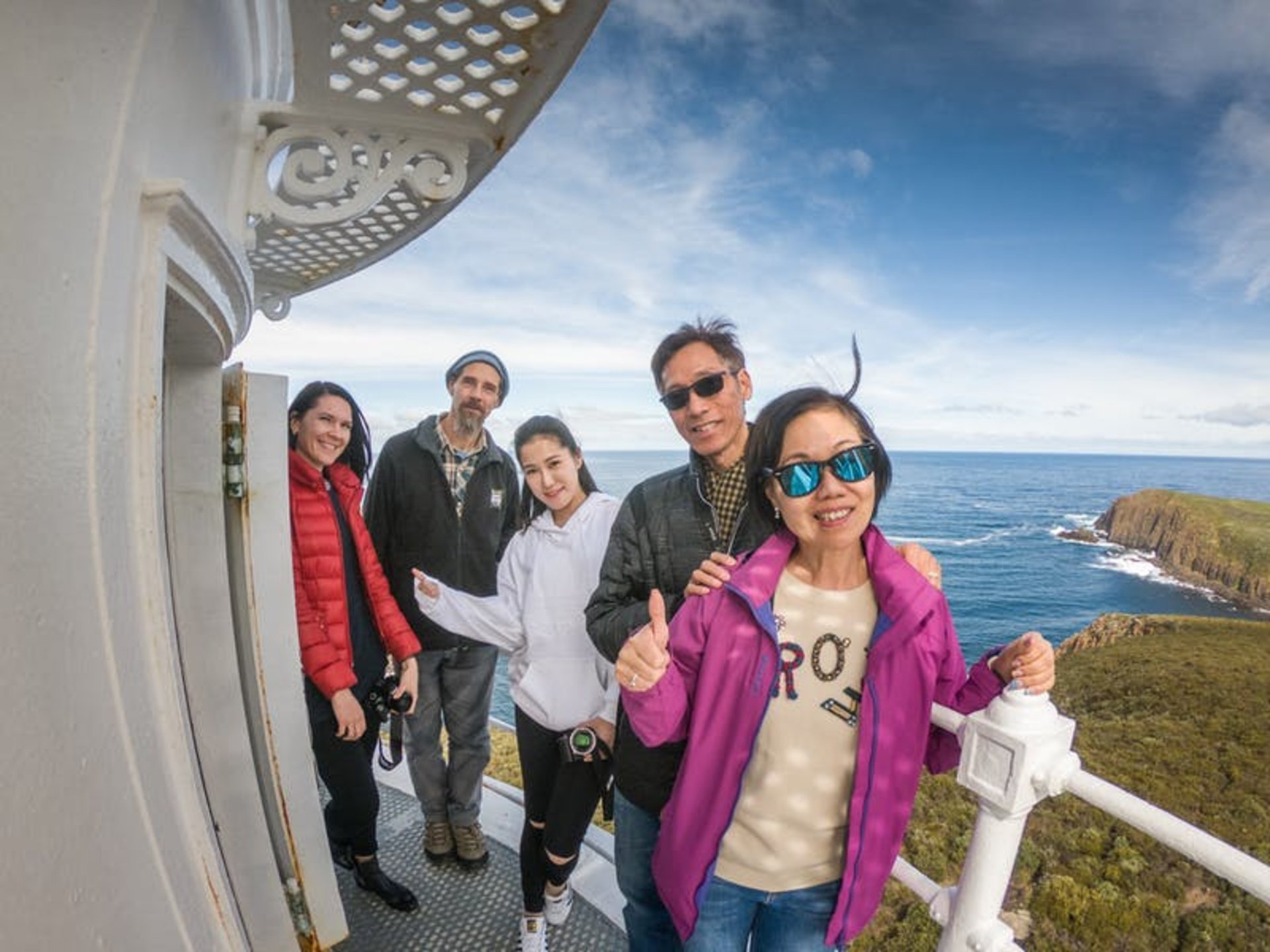 For even more spectacular coastal views mixed with fascinating history, book ahead for daily tours of the Cape Bruny Lighthouse with Bruny Island Safaris, first lit in 1838 with sperm whale oil. Climb the cast-iron spiral stairs to the balcony for panoramic views and learn about life as a keeper at Australia's longest continually operated lighthouse.
Cape Bruny Lighthouse Tours
1750 Lighthouse Rd, South Bruny TAS 7150, Aus...
4.7 rating
Bruny Island Premium Wines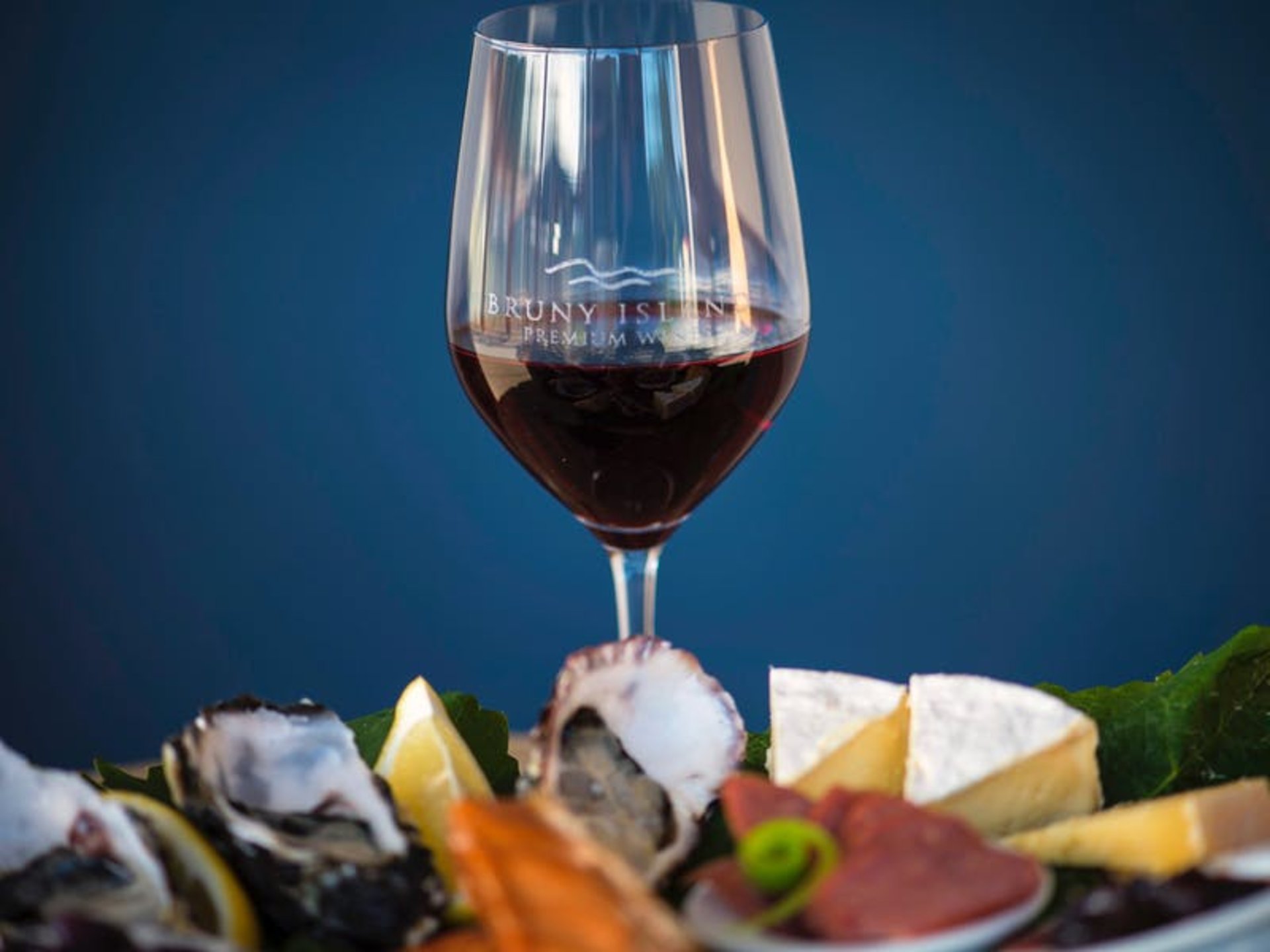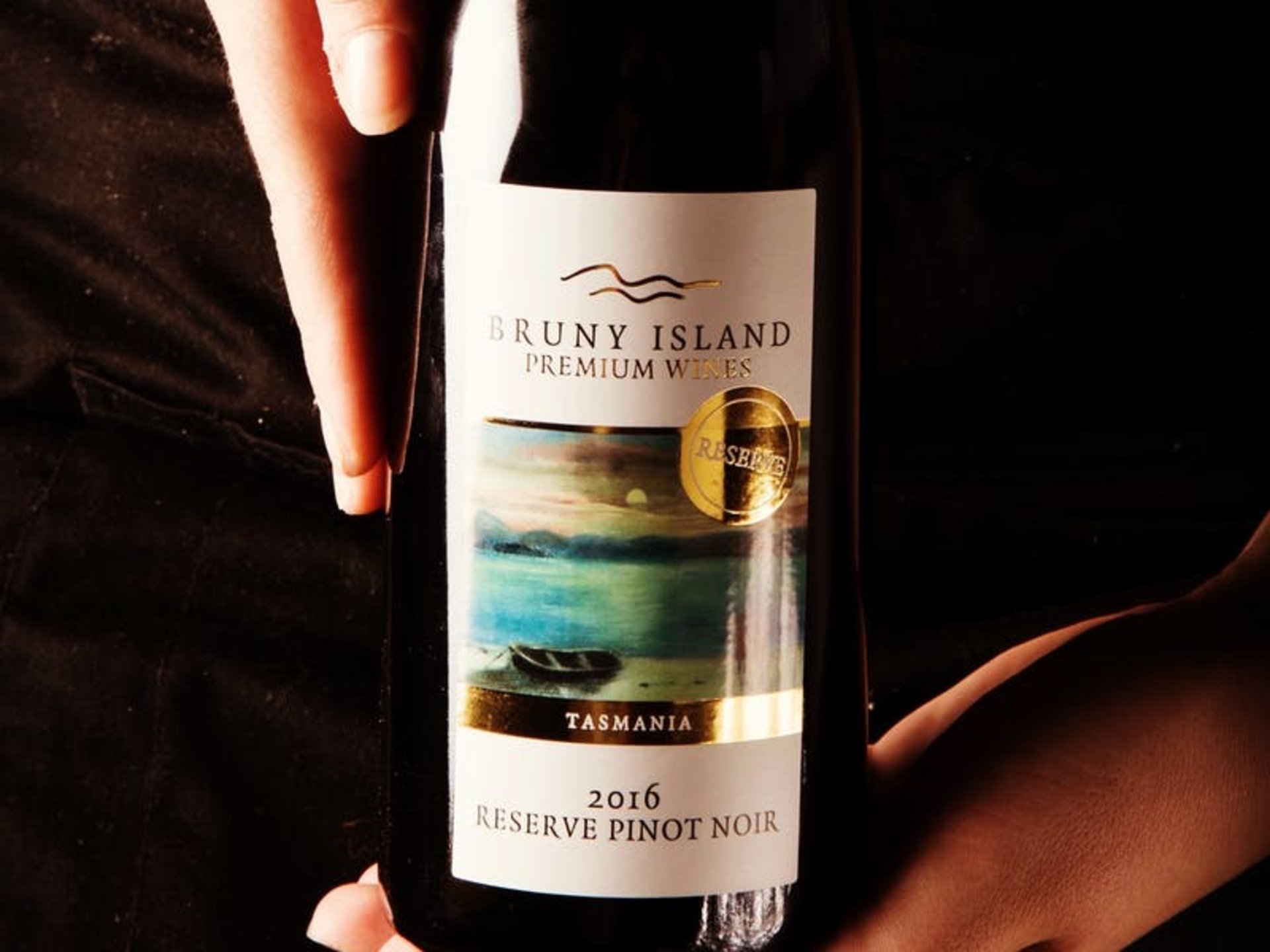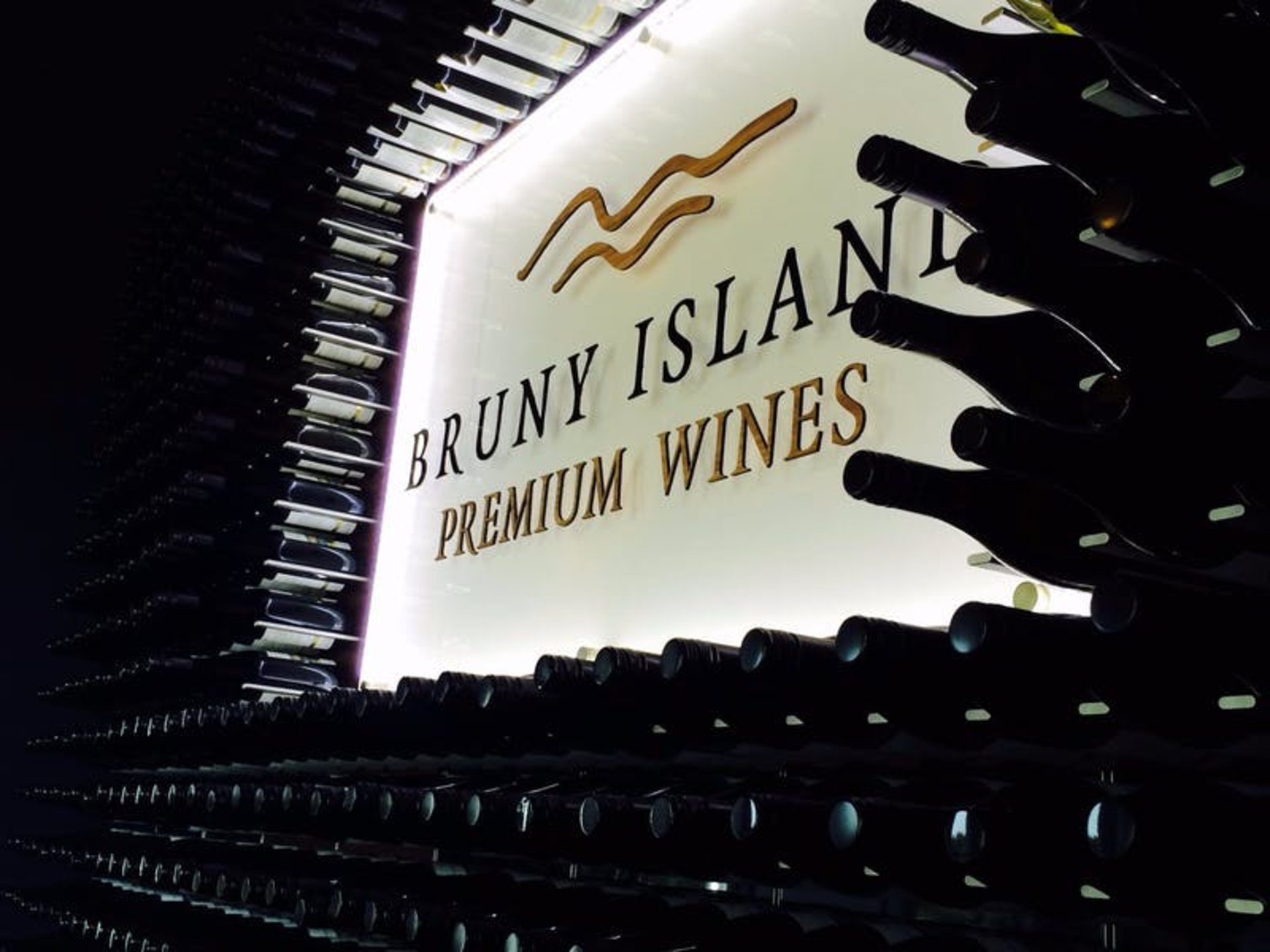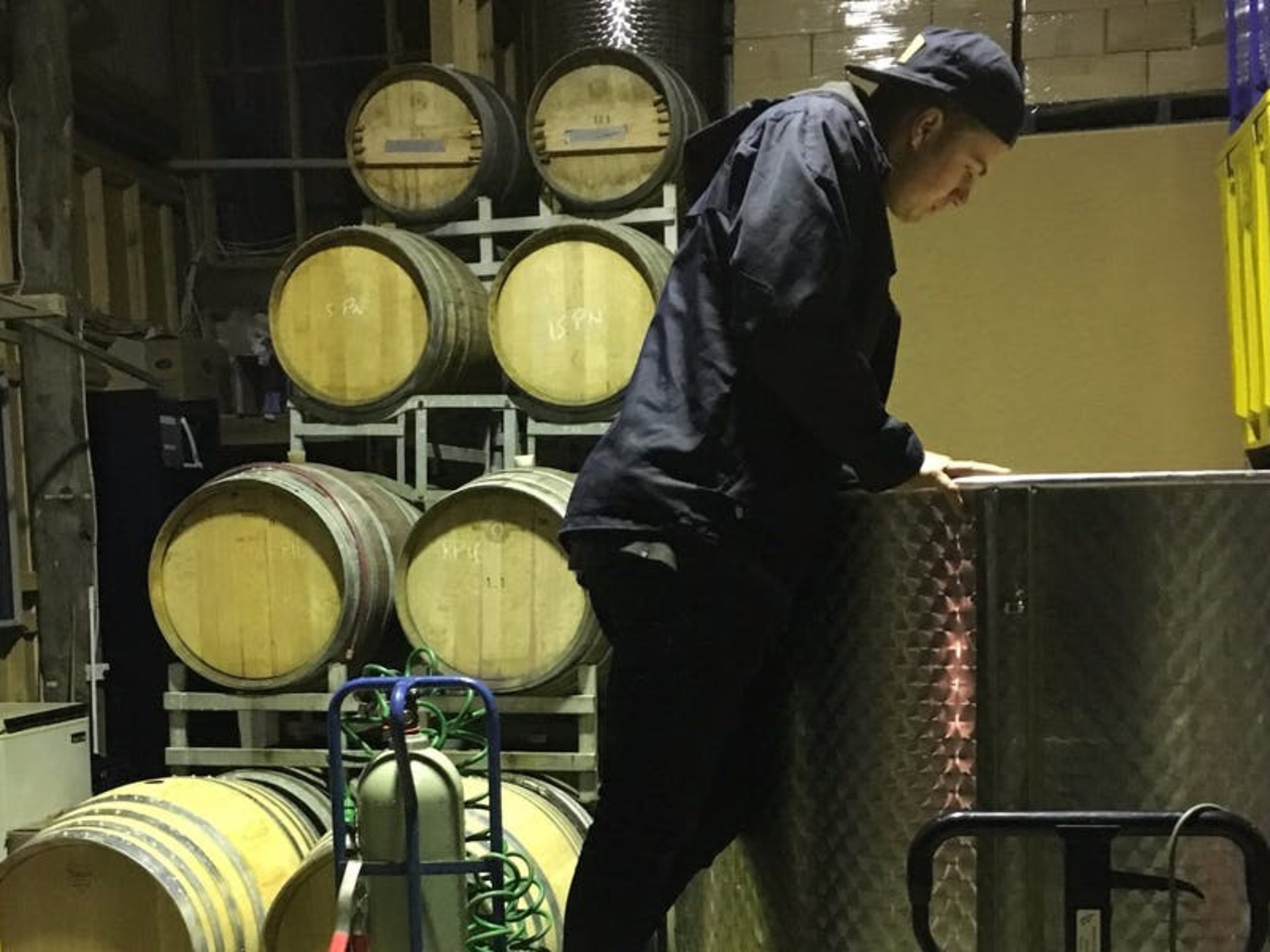 Drop by the cellar door at family-run Bruny Island Premium Wines for tastings of its cool-climate wines, or linger for lunch and Saturday-night dinner.
Bruny Island Premium Wines
4391 Bruny Island Main Rd, Lunawanna TAS 7150...
3.8 rating
Hotel Bruny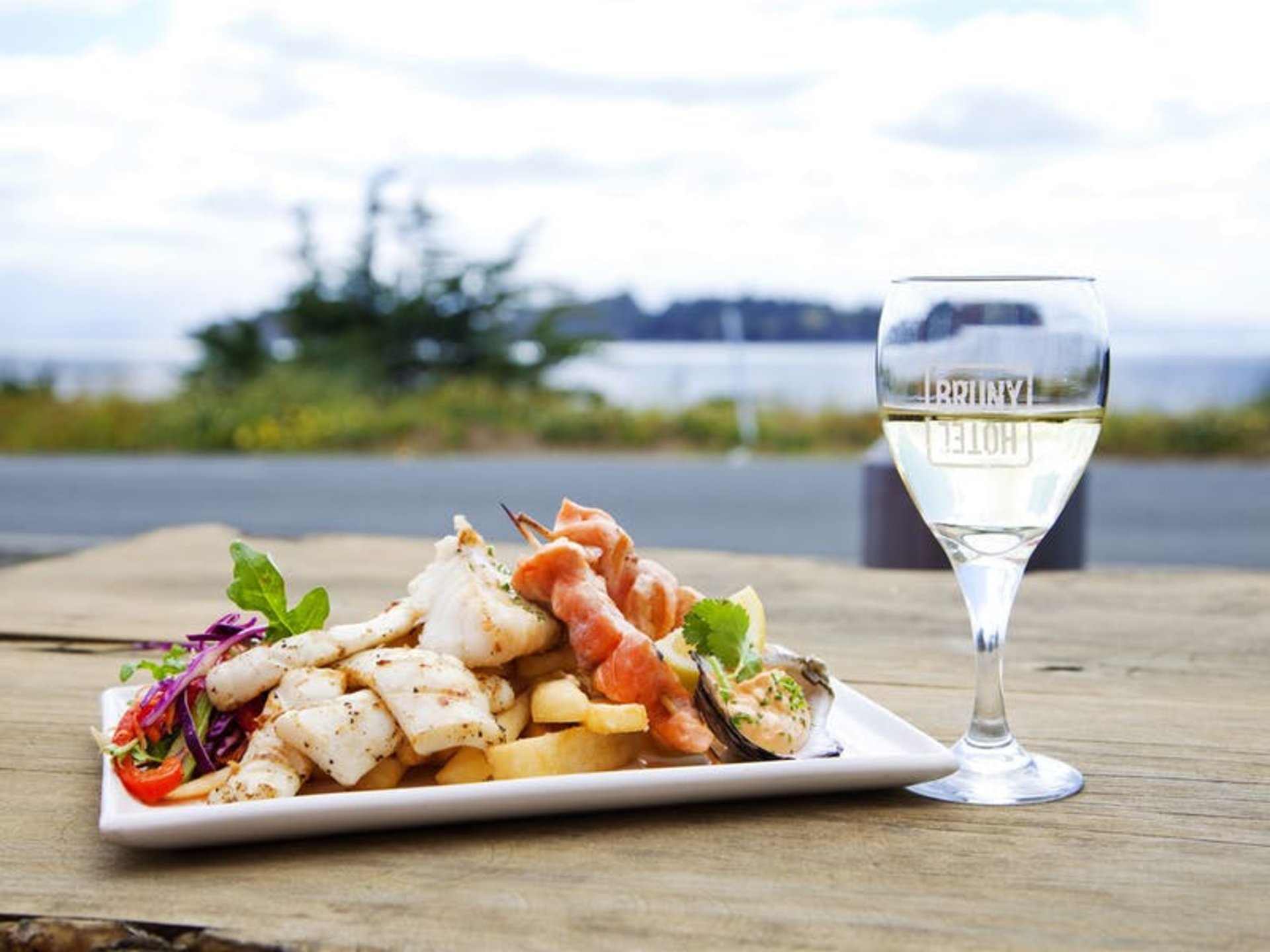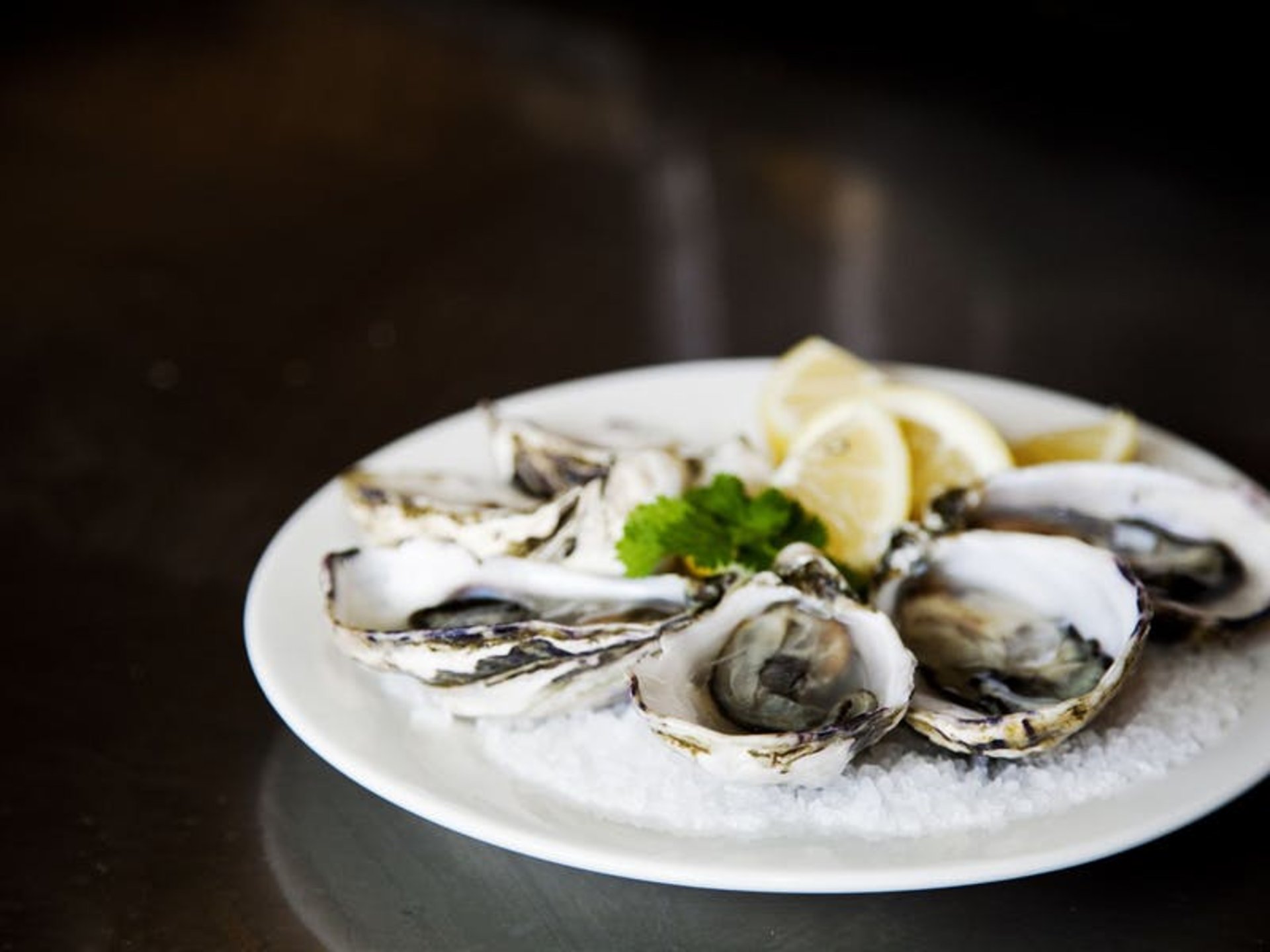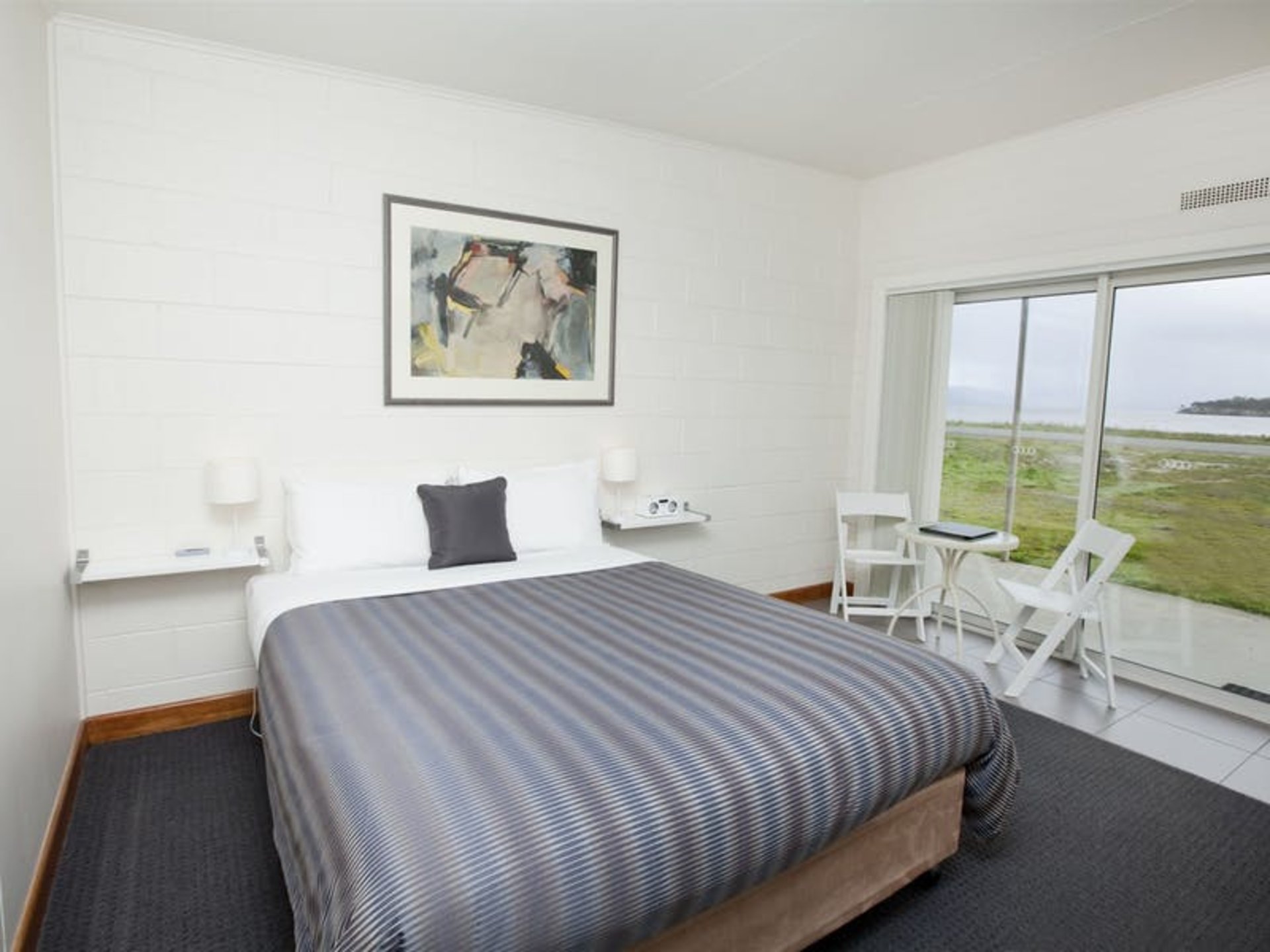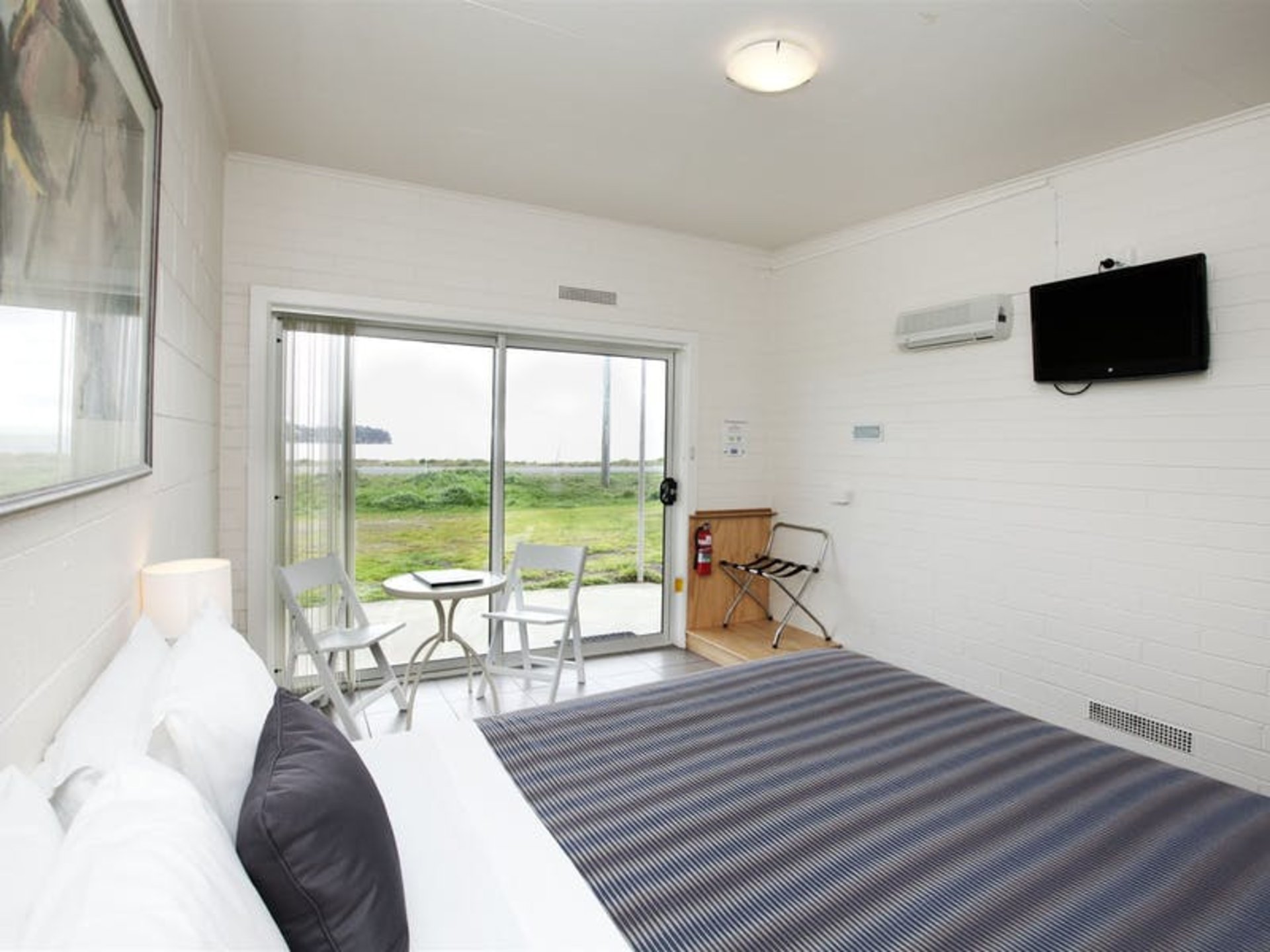 Hotel Bruny offers ensuite motel suites across from the beach. With amazing views of the sunset and across to Satellite Island, they are a great budget home base for exploring Bruny Island.
Hotel Bruny is situated in the main town of Alonnah, on Bruny Island. With terrific views across the D'Entrecasteaux Channel to Satellite Island, Hotel Bruny offers a great contemporary menu, specialising in local Tasmanian produce and seafood. With a great range of Tasmanian wines, beers, cider and whisky, Hotel Bruny is a great place to stop any time of day, opening from 11.00am until late. With accommodation options on-site and offering central reservation for holiday homes around Bruny Island, Hotel Bruny is a great central hub for your holiday plans. With a main bar and bottleshop on site, two log fires, and lounge area, be sure to drop in and let the friendly staff assist you on your travels.
Hotel Bruny
3959 Bruny Island Main Rd, Alonnah TAS 7150, ...
4.3 rating
Inala Jurrasic Garden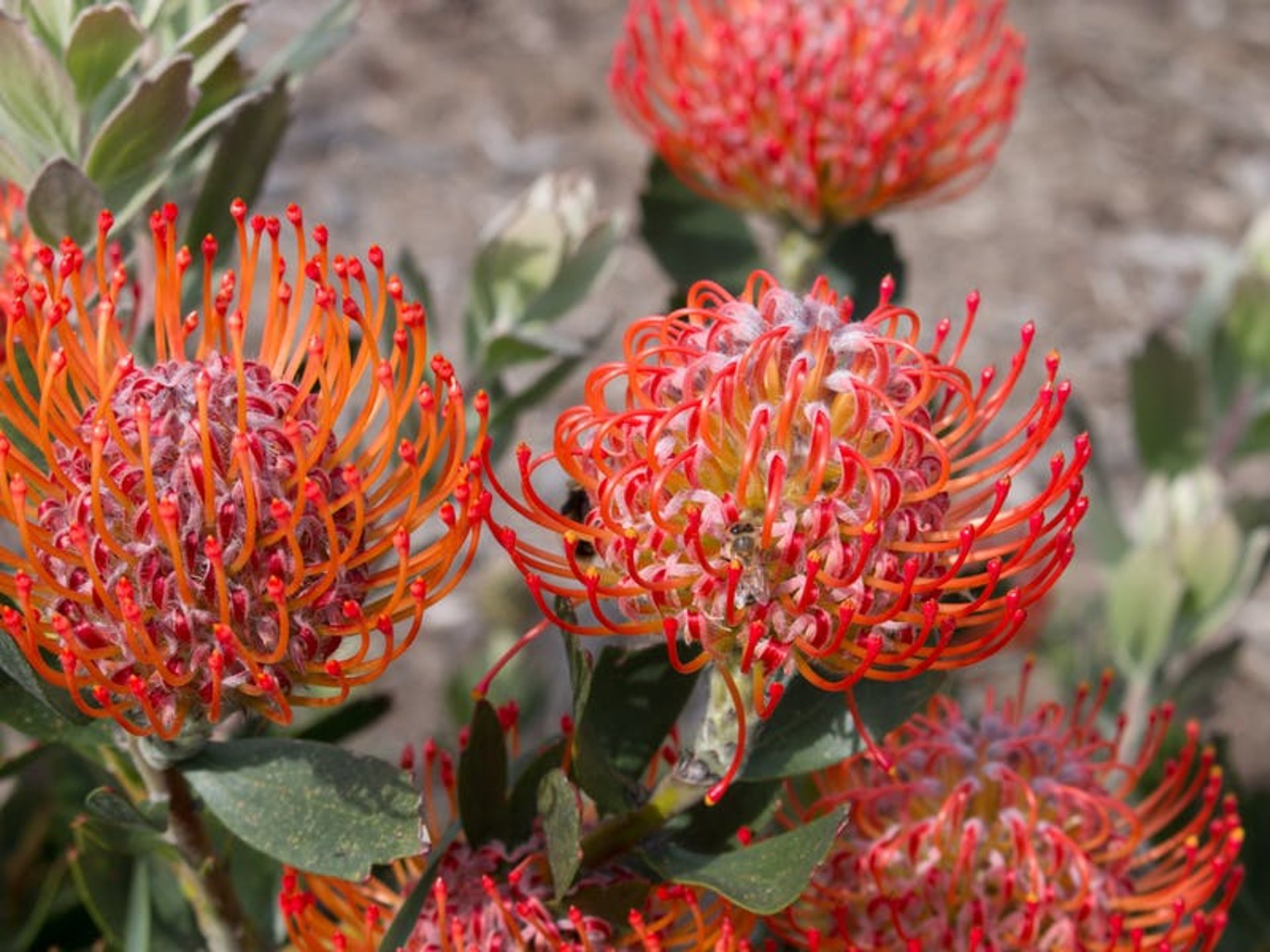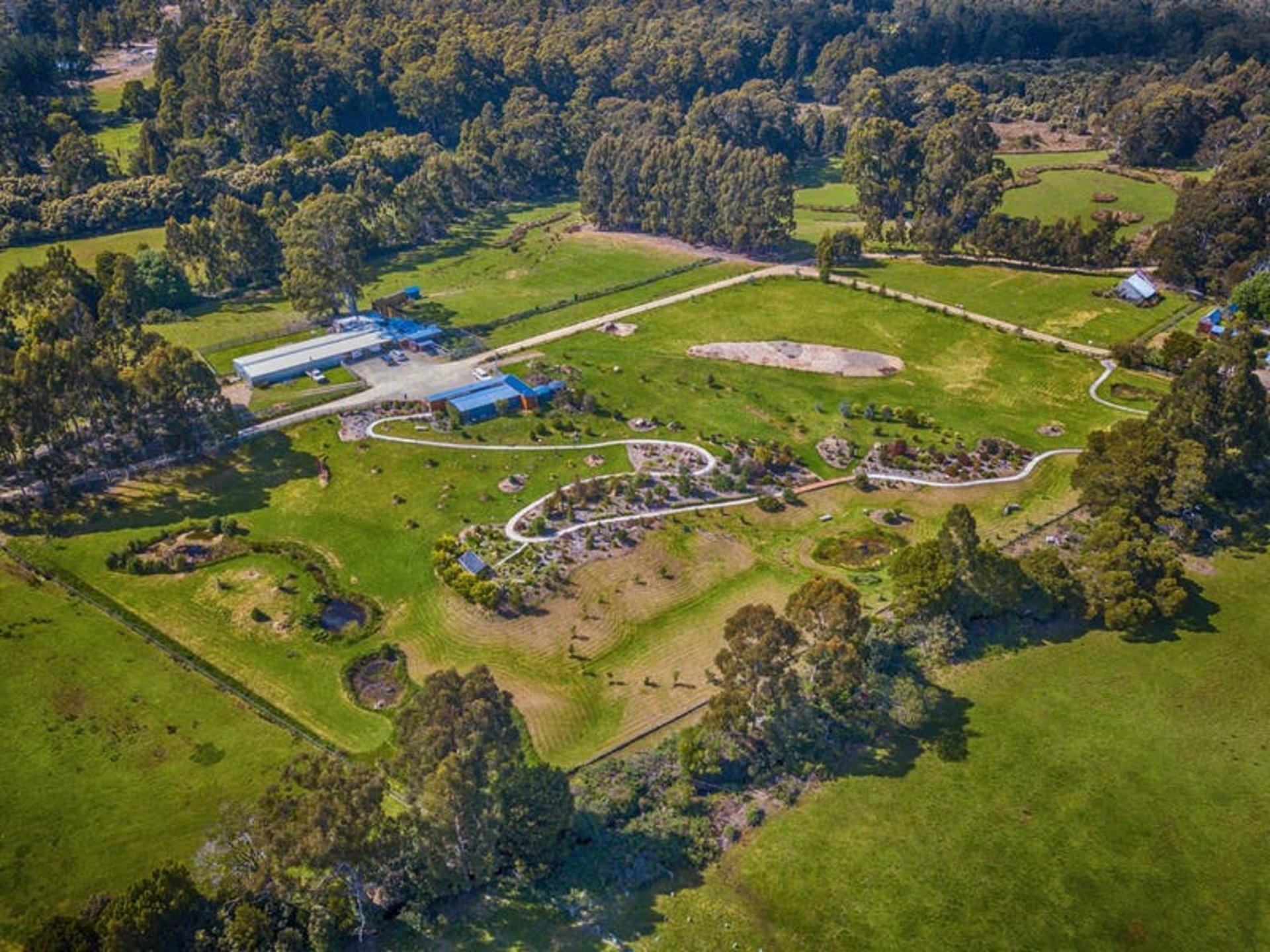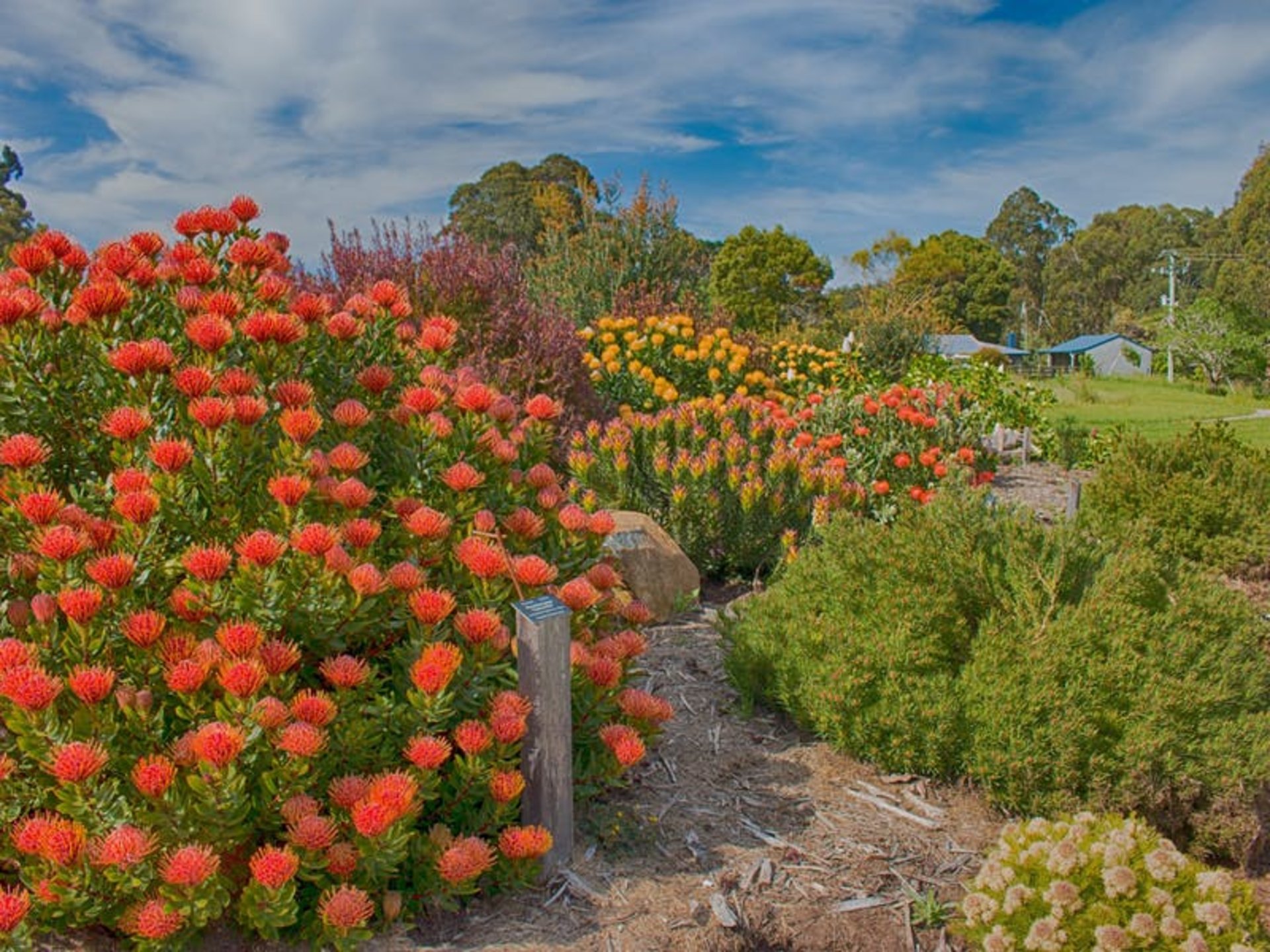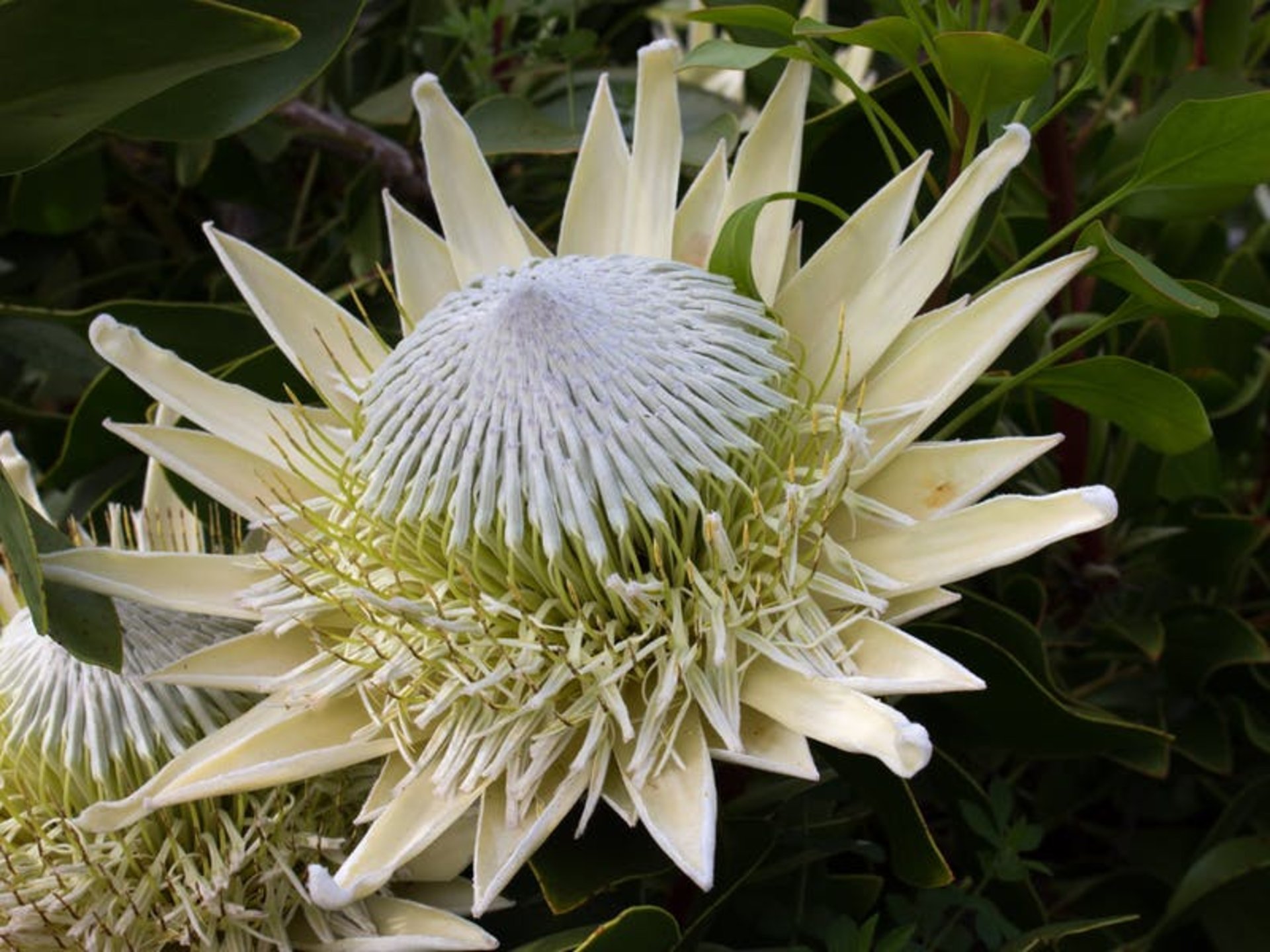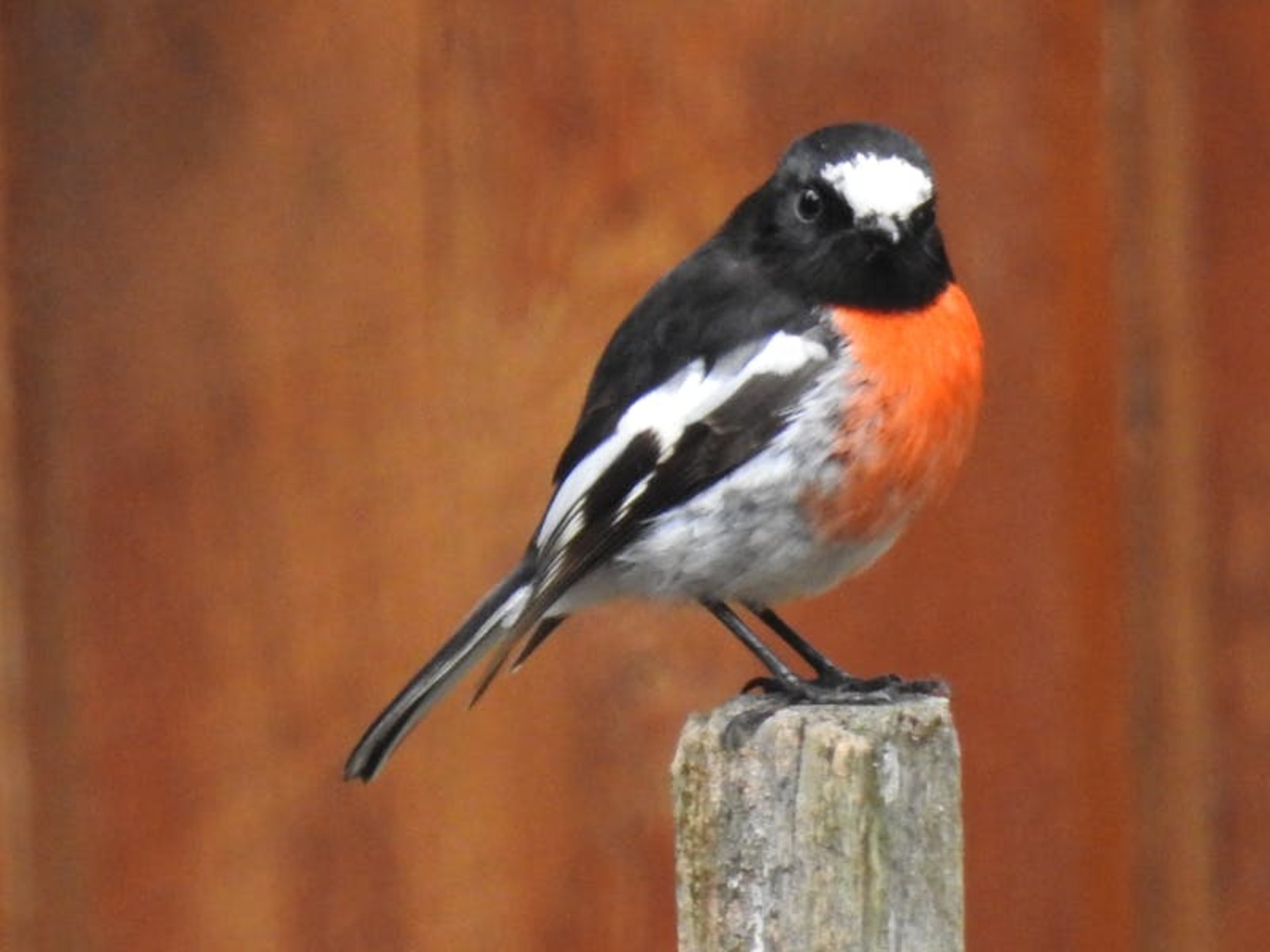 Before departing for Adventure bay, delve into deep botanical history while wandering in the Inala Jurassic Garden, full of Gondwanan species and interpretation panels, and explore the adjacent nature museum, where shells, gemstones and fossils continue stories of the links between past and present.
Inala Jurassic Garden
320 Cloudy Bay Rd, South Bruny TAS 7150, Aust...
4.0 rating
Bruny Island Cruise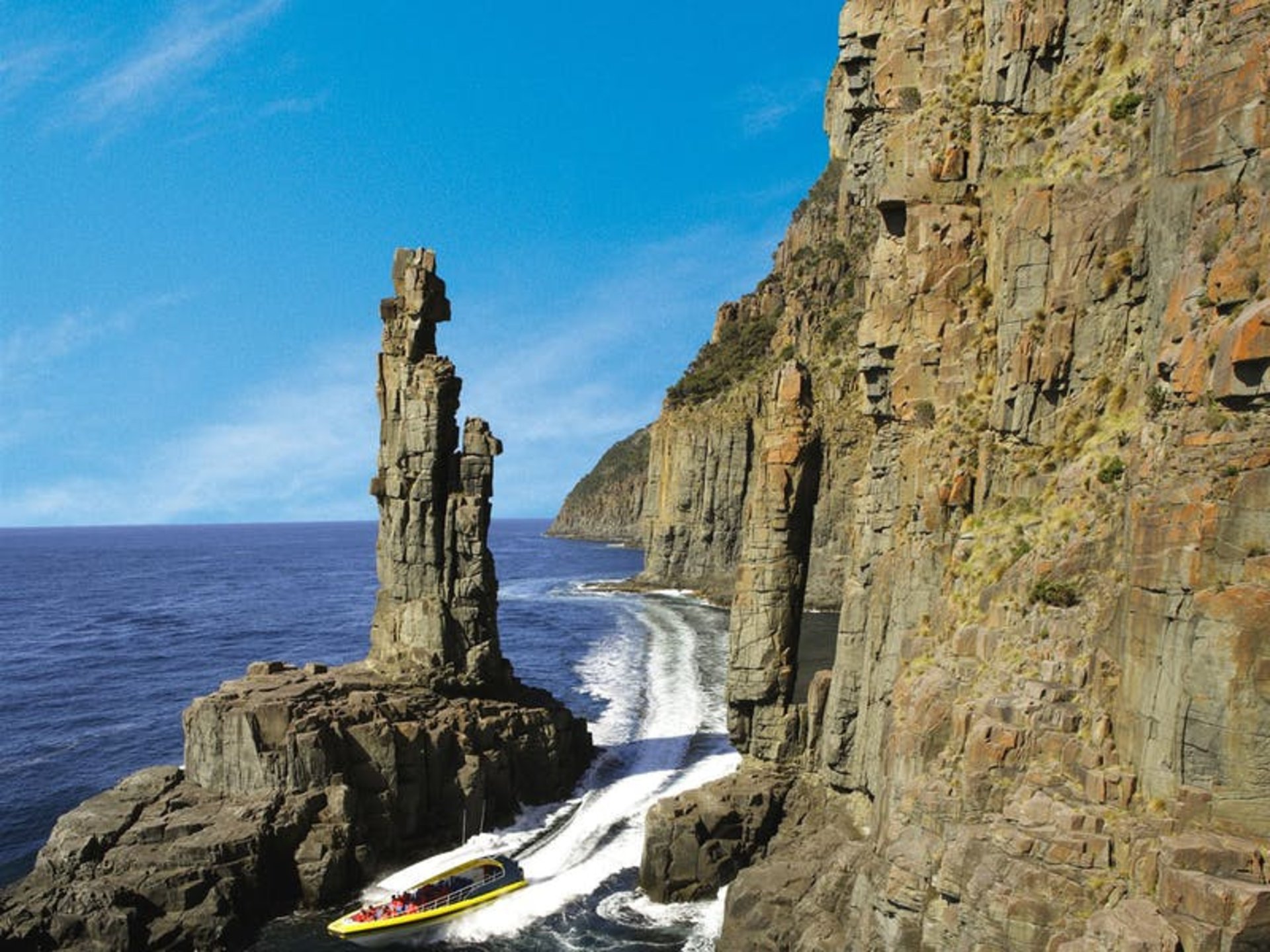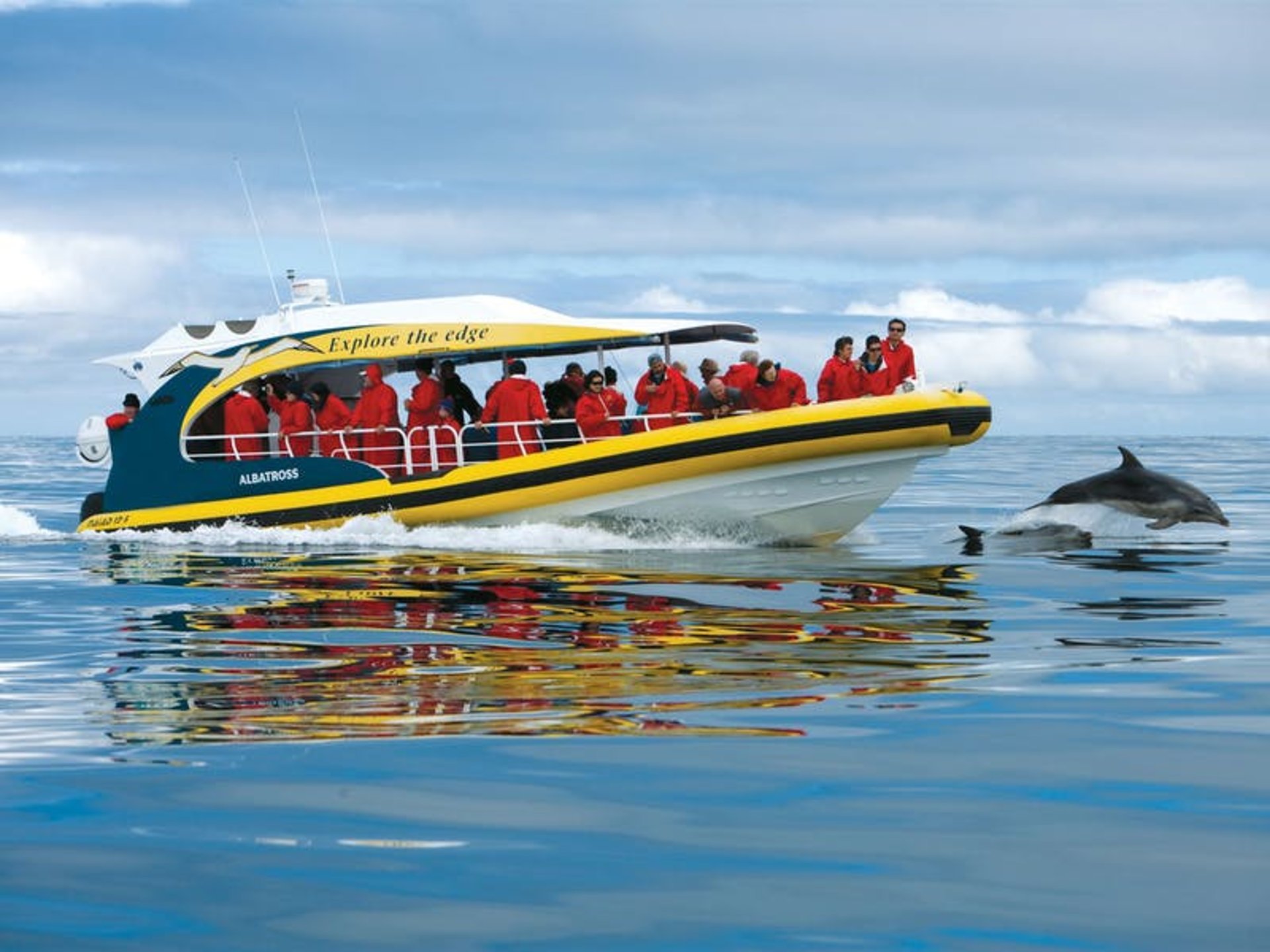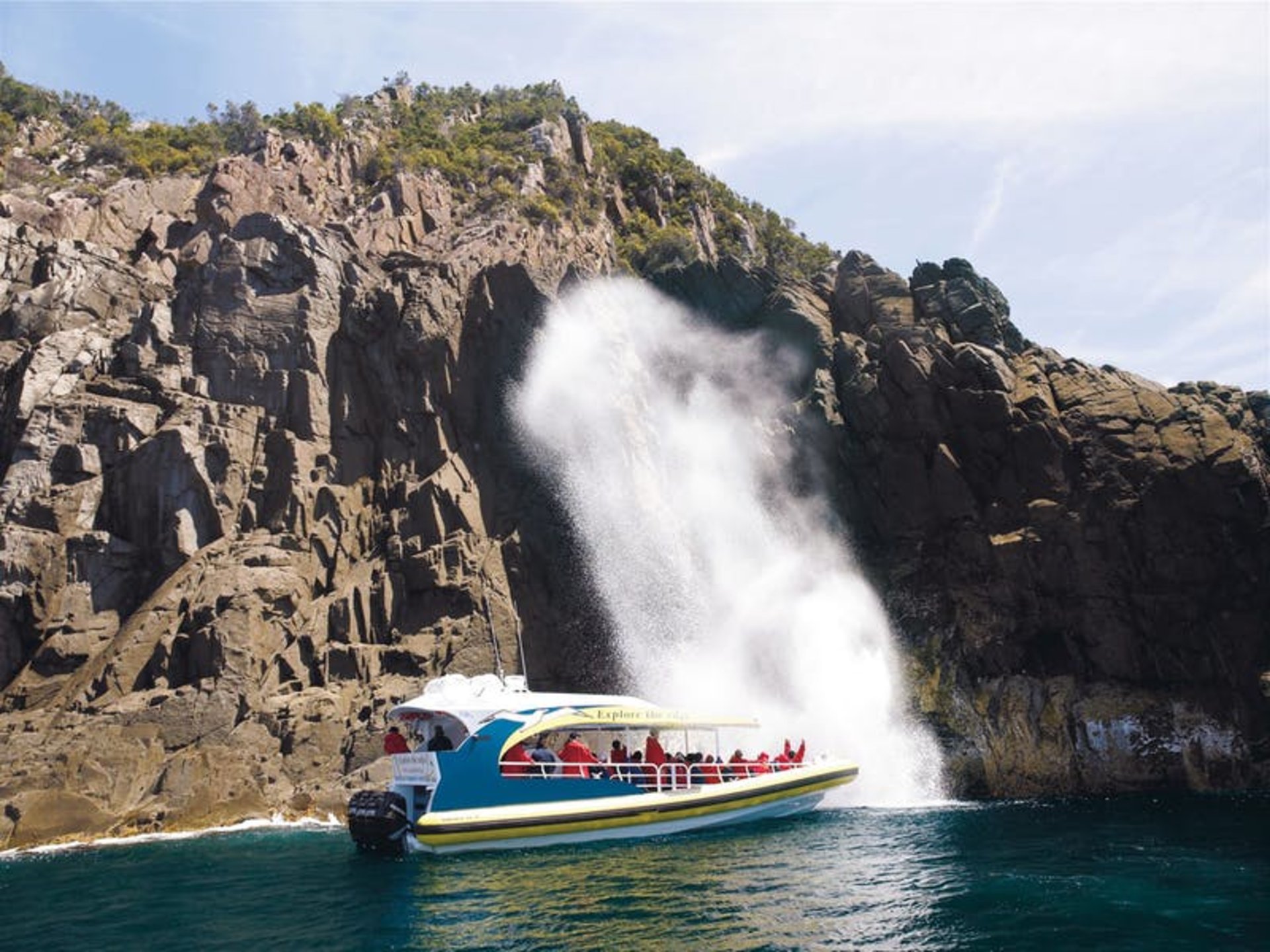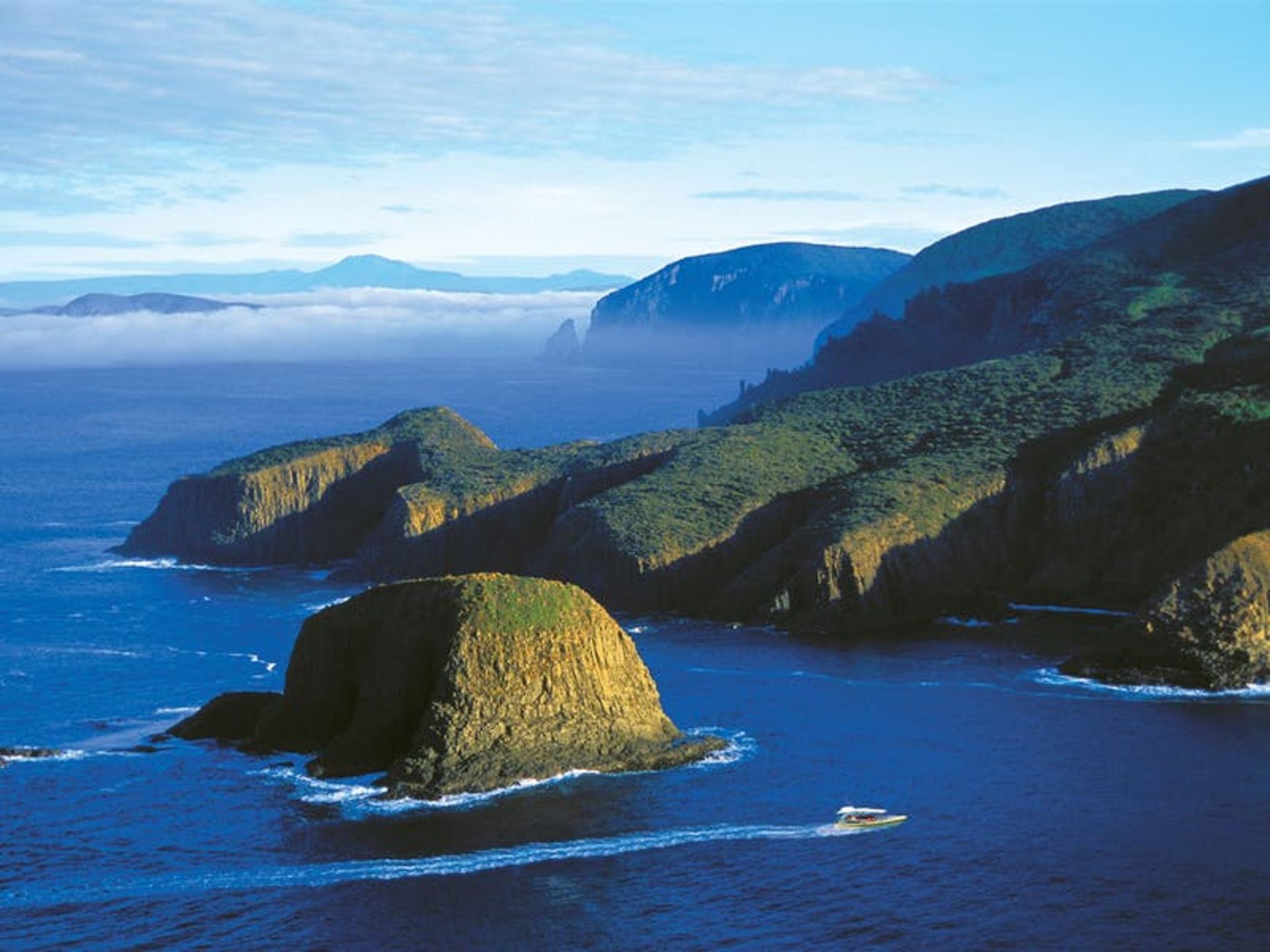 See Bruny by sea. Join a three-hour eco-cruise with Pennicott Wilderness Journeys, a 50-kilometre exploration of sea stacks, sea caves, remote inlets and a good chance of seeing wildlife including dolphins, seals, scores of sea birds and migrating whales in season. Follow up with a seafood lunch at Pennicott's HQ at picturesque Adventure Bay.
Bruny Island Cruises
1005 Adventure Bay Rd, Adventure Bay TAS 7150...
4.8 rating
Fluted Cape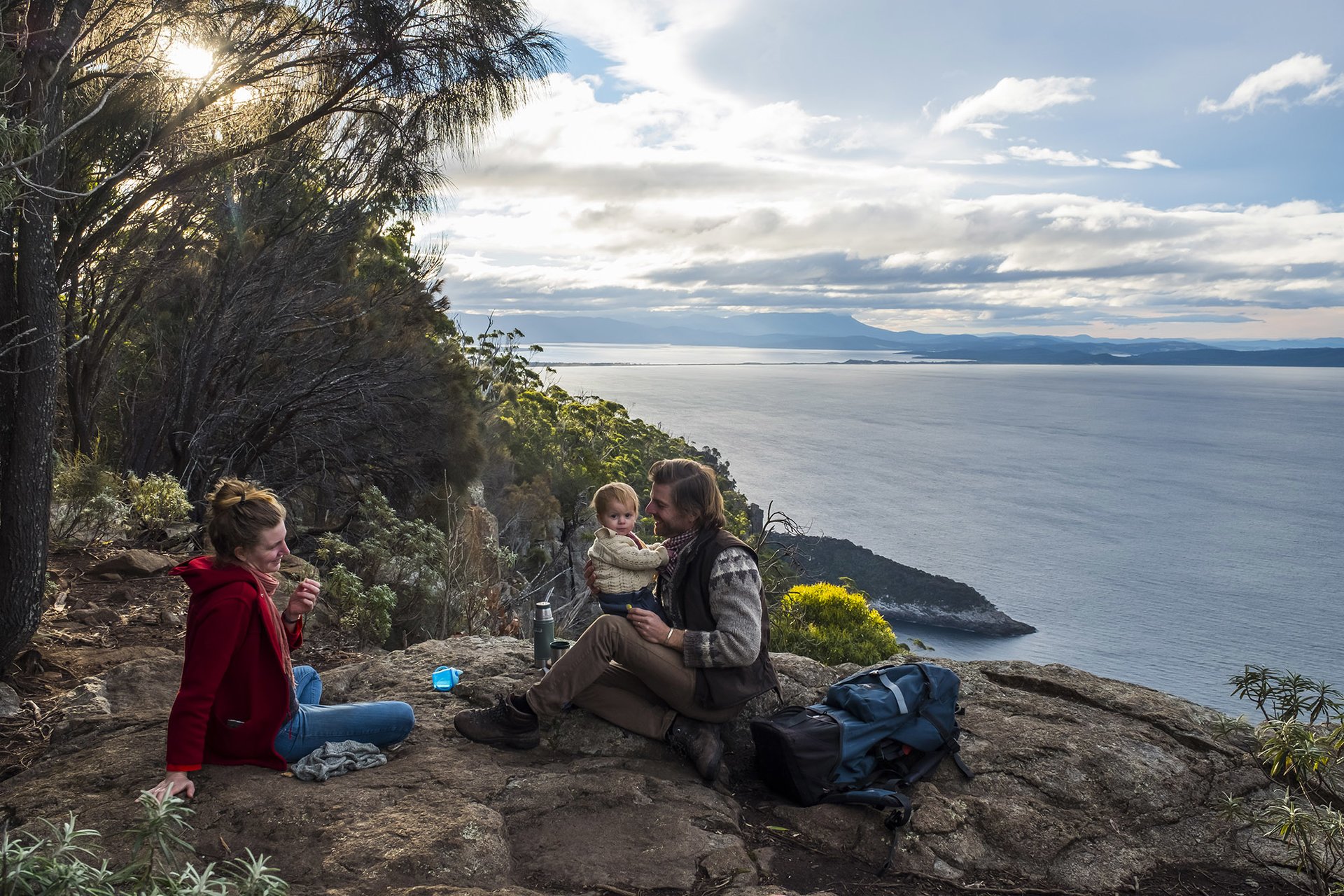 Back on land, at the eastern end of the bay, the Fluted Cape circuit is a scenic three-hour, six-kilometre walk rising to the cape summit and following sea cliffs. A shorter one-hour return walk to Grass Point along the coast suits families – don't miss seeing the remains of a whaling station.
Fluted Cape Walk
Fluted Cape Walk, South Bruny TAS 7150, Austr...
Adventure Bay Retreat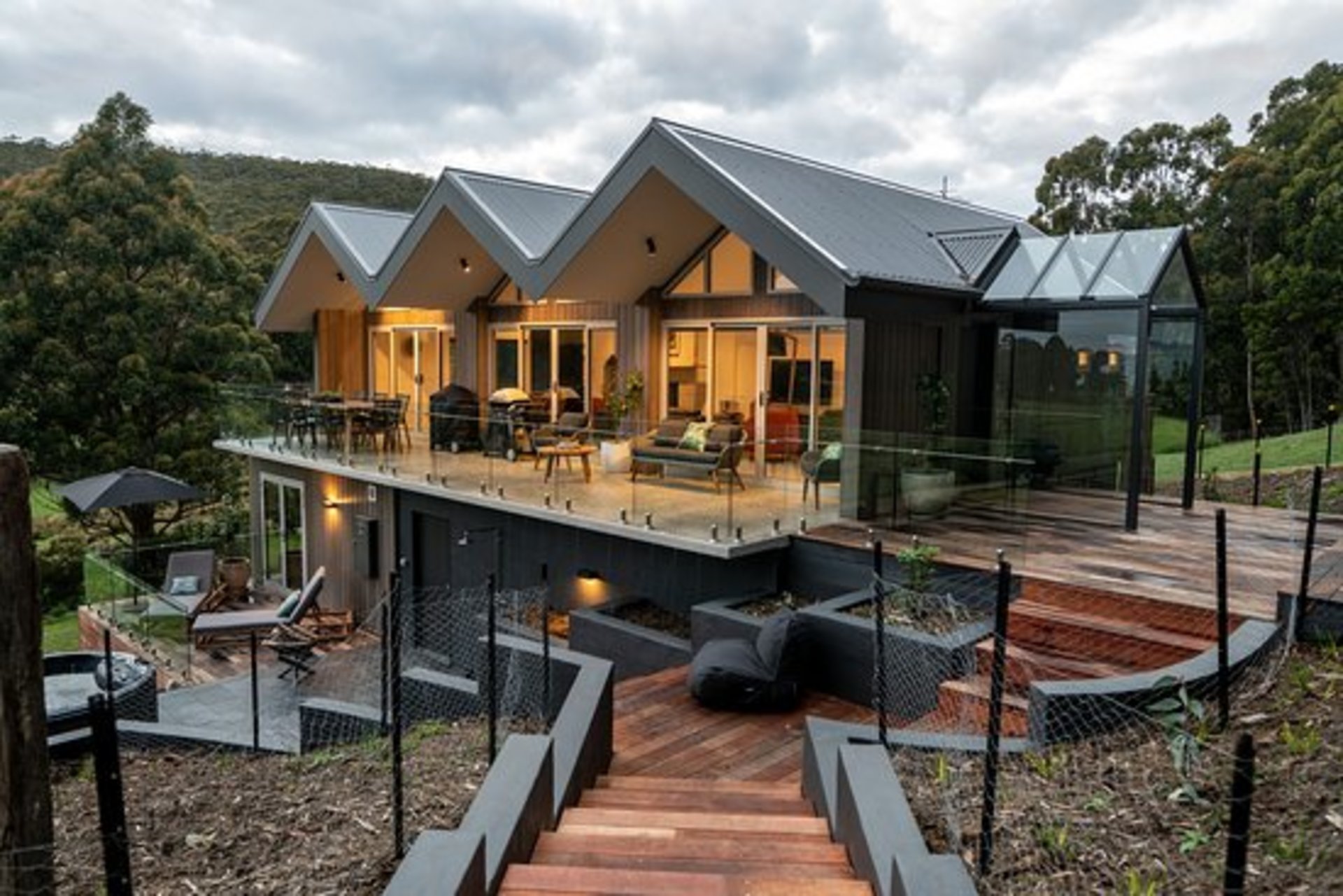 Overnight at Adventure Bay, where options include Adventure Bay Retreat and 43 Degrees Bruny Island.
Photo: tripadvisor.com.au
Adventure Bay Retreat Bruny Island
49 Hayes Rd, Adventure Bay TAS 7150, Australi...
4.6 rating
Penguin and Pardalote Cafe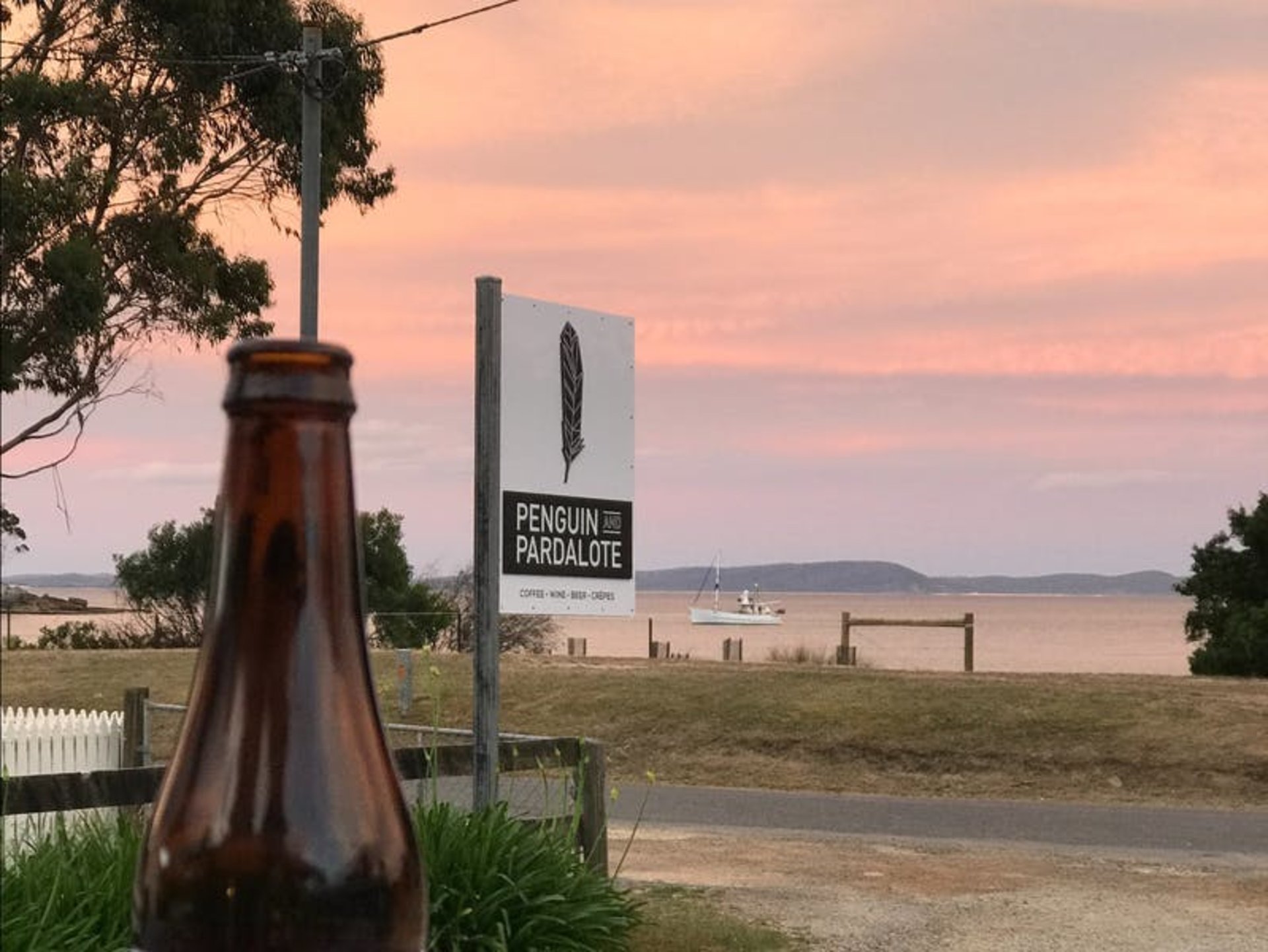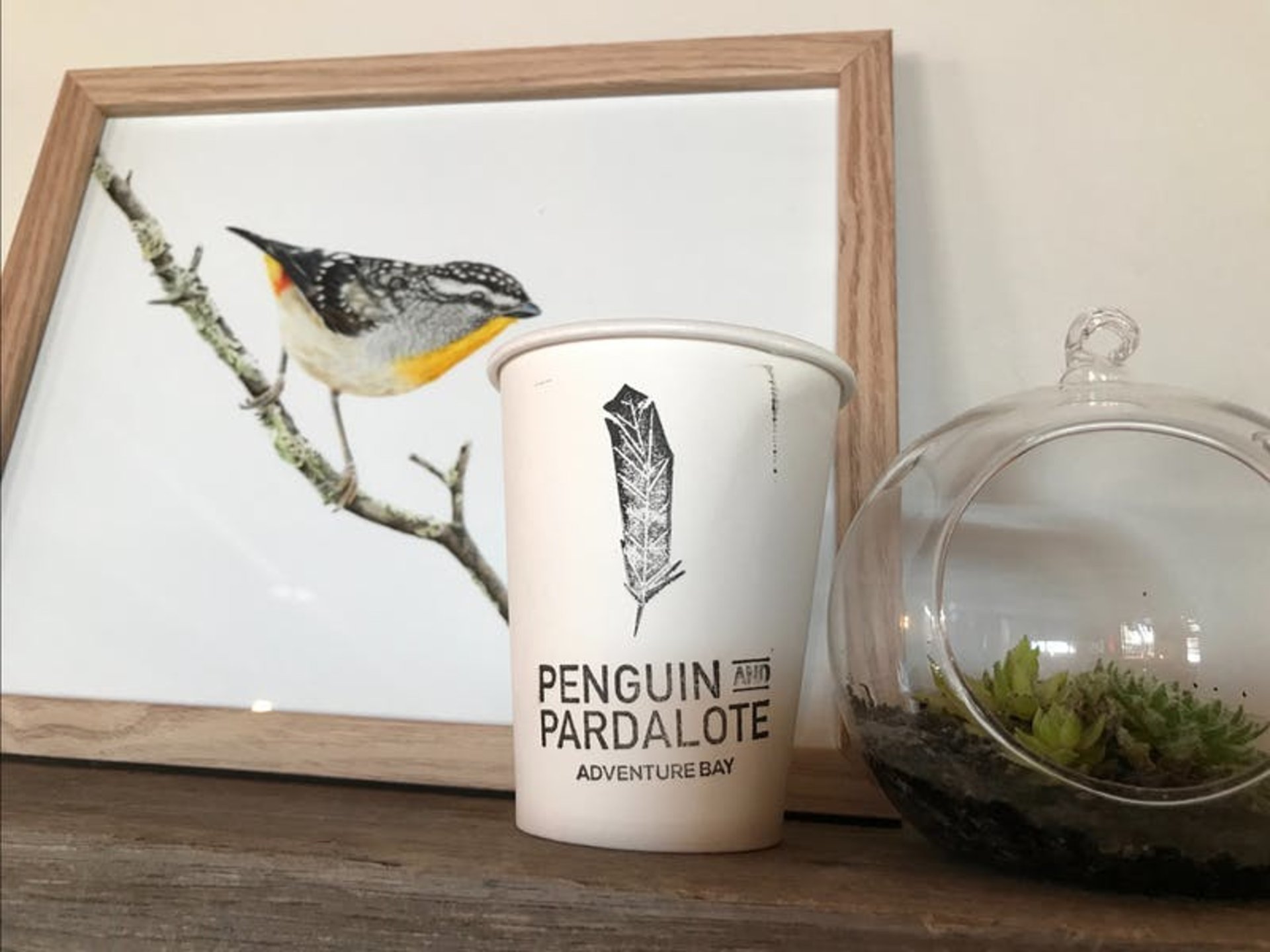 Tuck into a beachfront breakfast and good coffee at the Penguin and Pardalote café at Adventure Bay.
Penguin and Pardalote cafe
710 Adventure Bay Rd, Adventure Bay TAS 7150,...
4.5 rating
The Honey Pot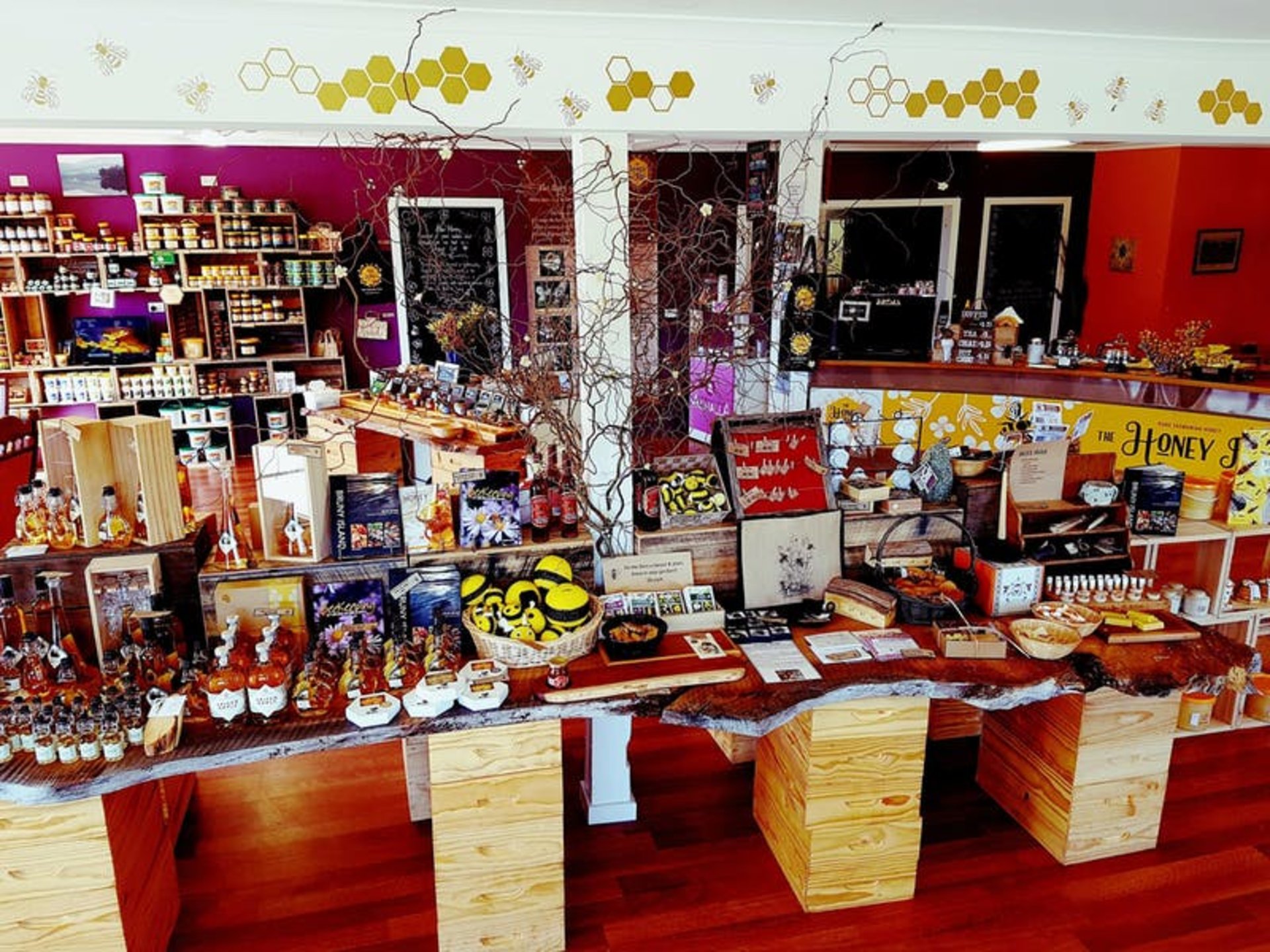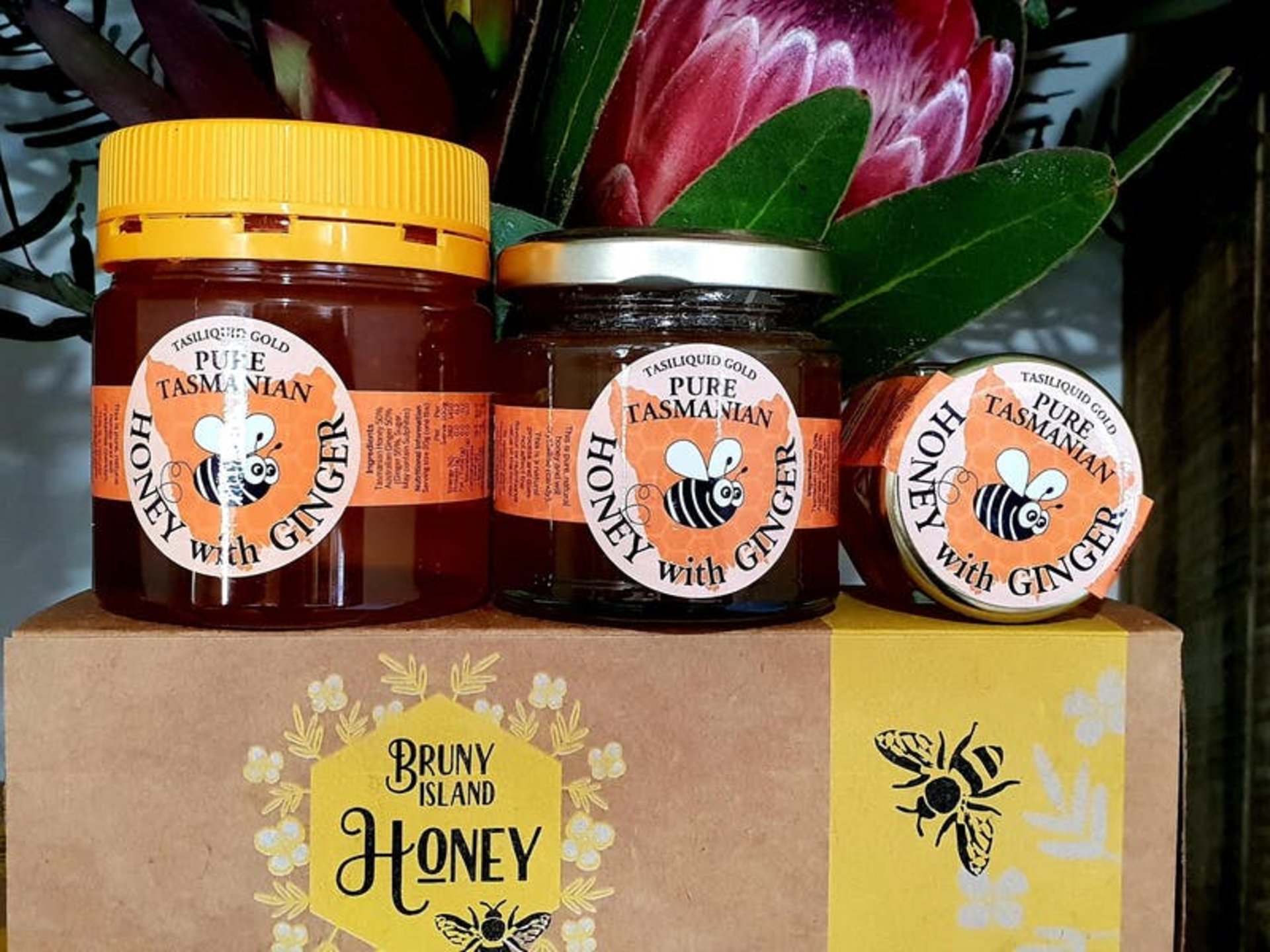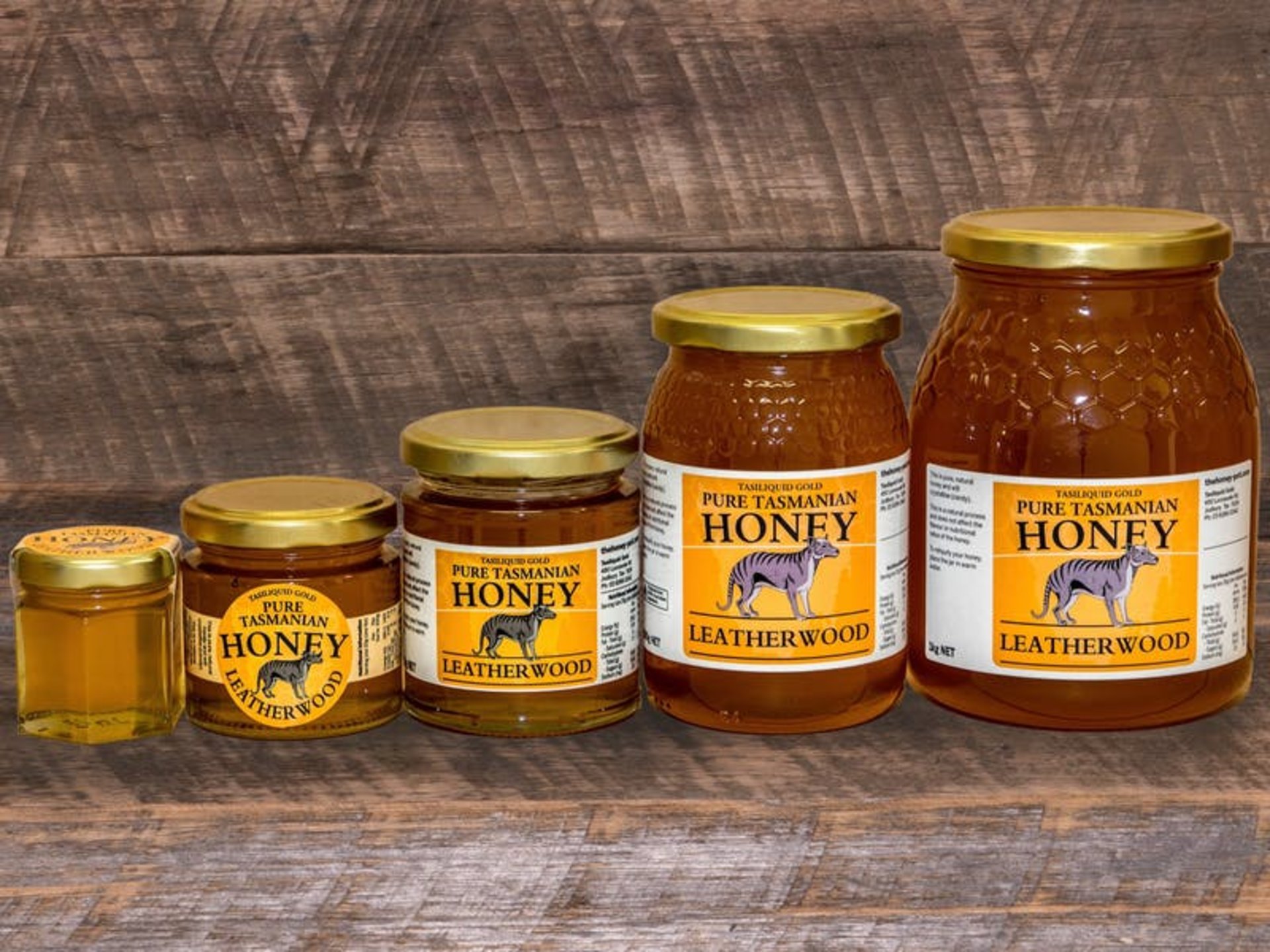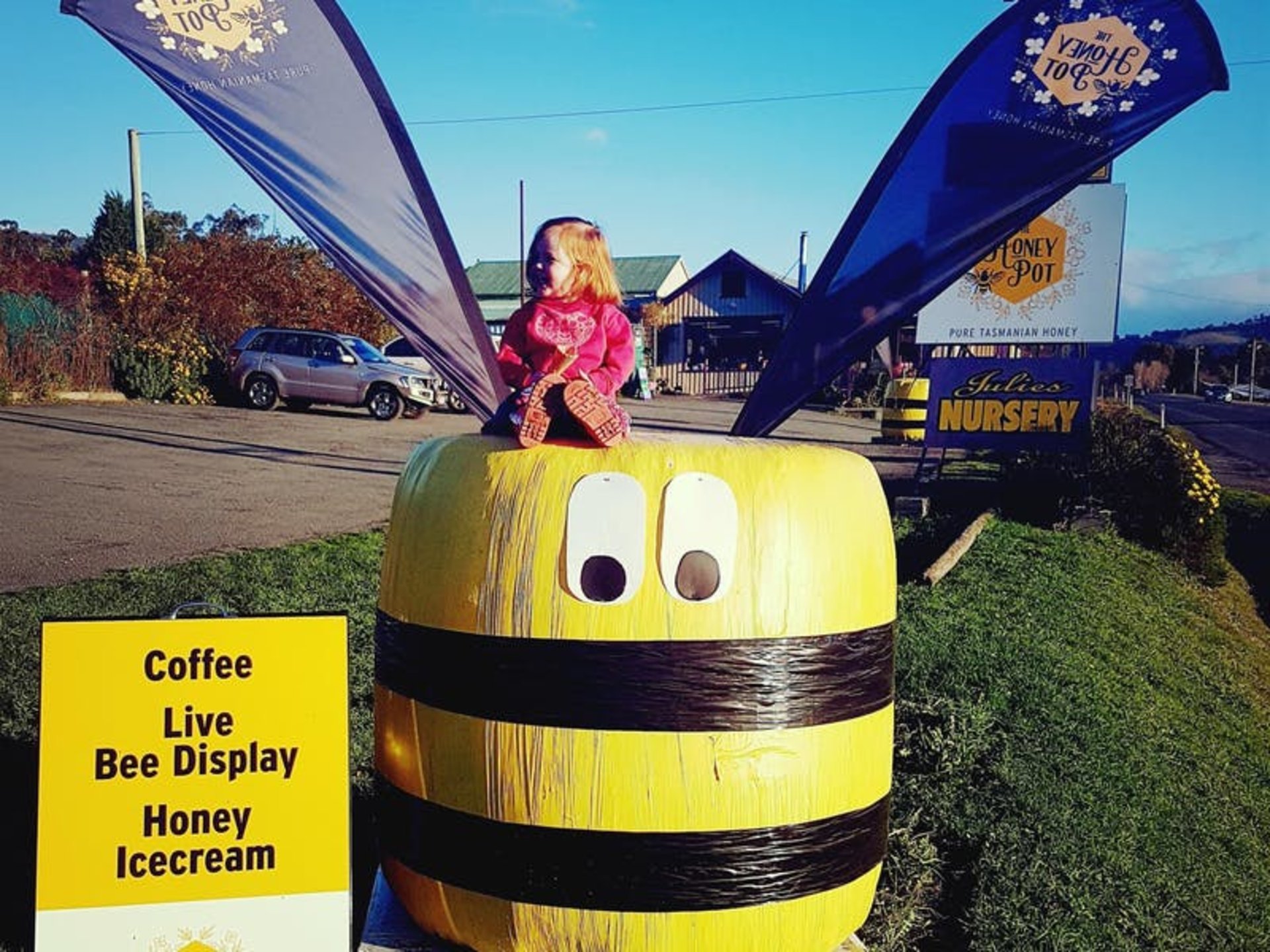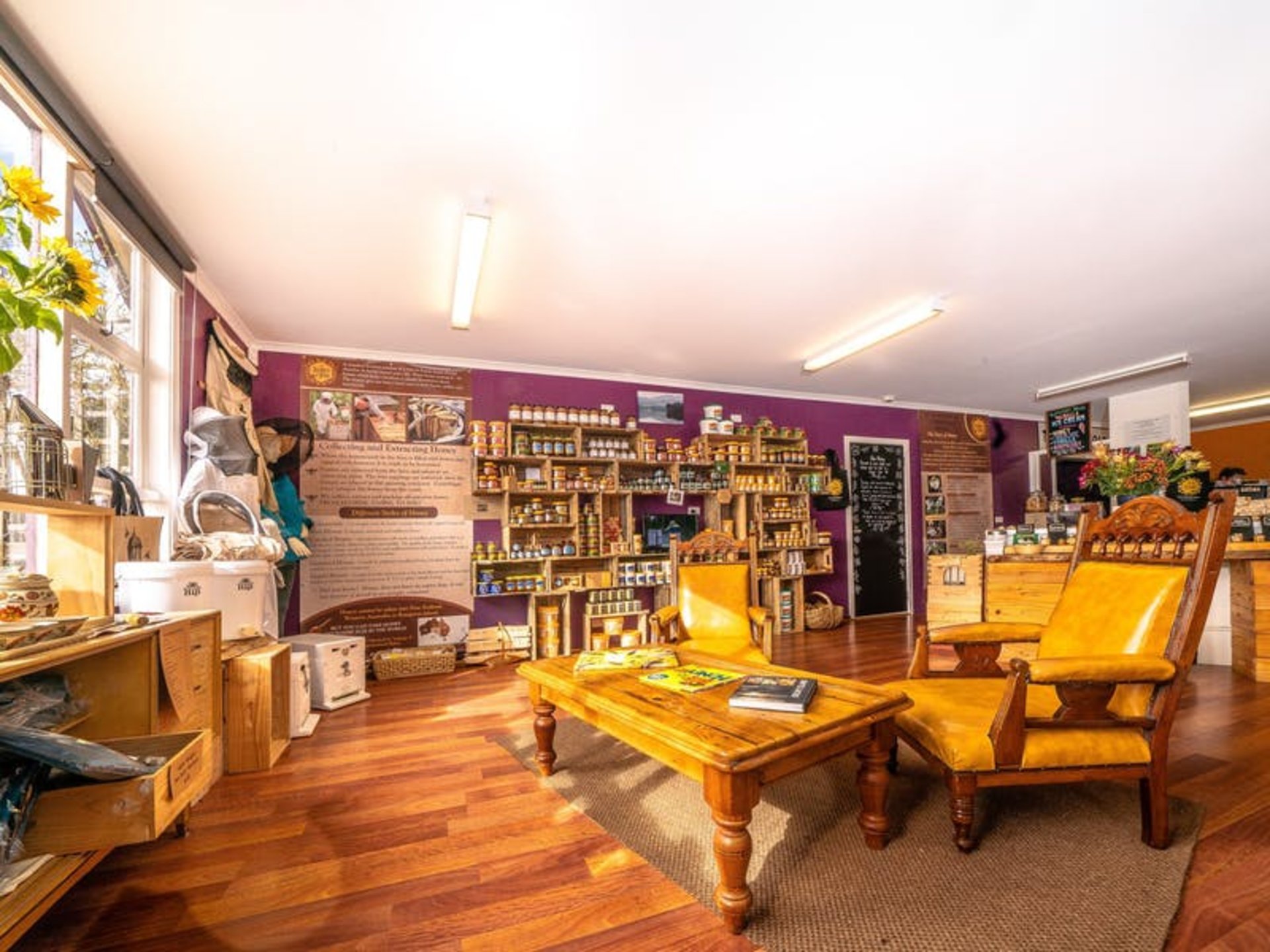 The Honey Pot, located in the picturesque Huon Valley, and now on Bruny Island, offers the complete Tasmanian Honey experience. The Honey Pot is owned and run by local beekeepers and has a wonderful range of delicious Tasmanian Honey.
In store, you will find premium honey varieties such as the famous Tasmanian Leatherwood honey, and also Manuka honey from Bruny Island. Indulge in a honey ice cream, and other gourmet honey treats including honeycomb, honey with ginger, honey mustard, creamed honey and honey mead.
The Honey Pot has a great range of honey and bee inspired gifts as well as skin care products, beeswax candles, and healthy honey sweets. At The Honey Pot you can enjoy free tastings, and also watch the queen bee and all her workers, busy making honey in the observation hive.
The Honey Pot is just a 25-minute drive south of Hobart, on the Huon Highway, and is open seven days a week. Our Bruny Island shop also open 7 days and is located at 2184 Bruny Island Main Road, Bruny Island, directly opposite the Cape Queen Elizabeth Walk.
The Honey Pot & Bruny Island Honey
2273 Huon Hwy, Huonville TAS 7109, Australia
4.7 rating
Get Shucked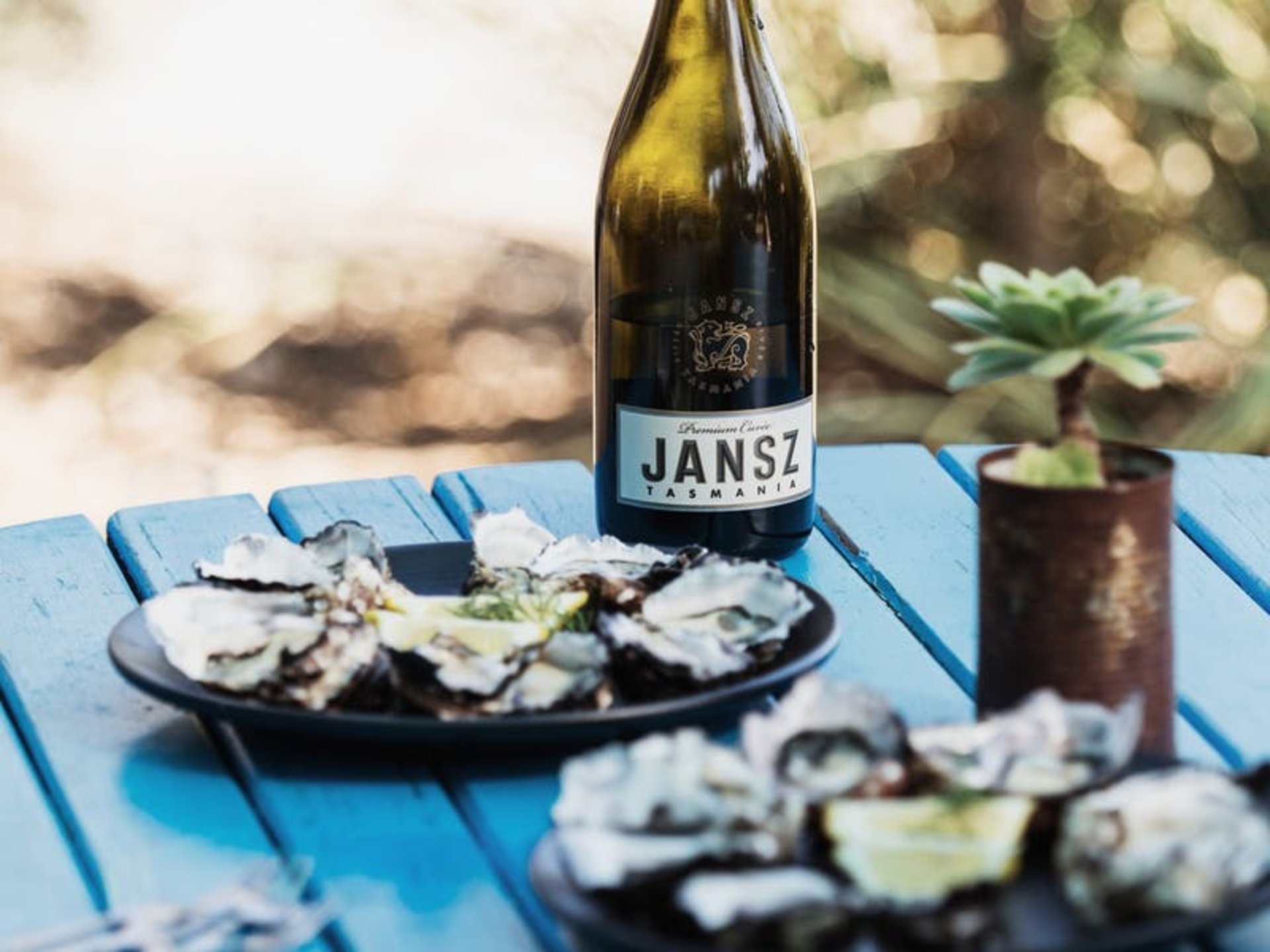 Get Shucked is locally owned and operated business located on Bruny Island, Tasmania. In 2004 the farm was purchased as a barely going concern and hence Get Shucked was created.
Now established as a well-known tourism business offering a unique brand promoting the nutritional and health benefits of our pure Tasmanian produce and the pleasurable experience derived by eating oysters.
Get Shucked
Lease 204, 1735 Bruny Island MainRoad, Great ...
4.6 rating
Bruny Island Neck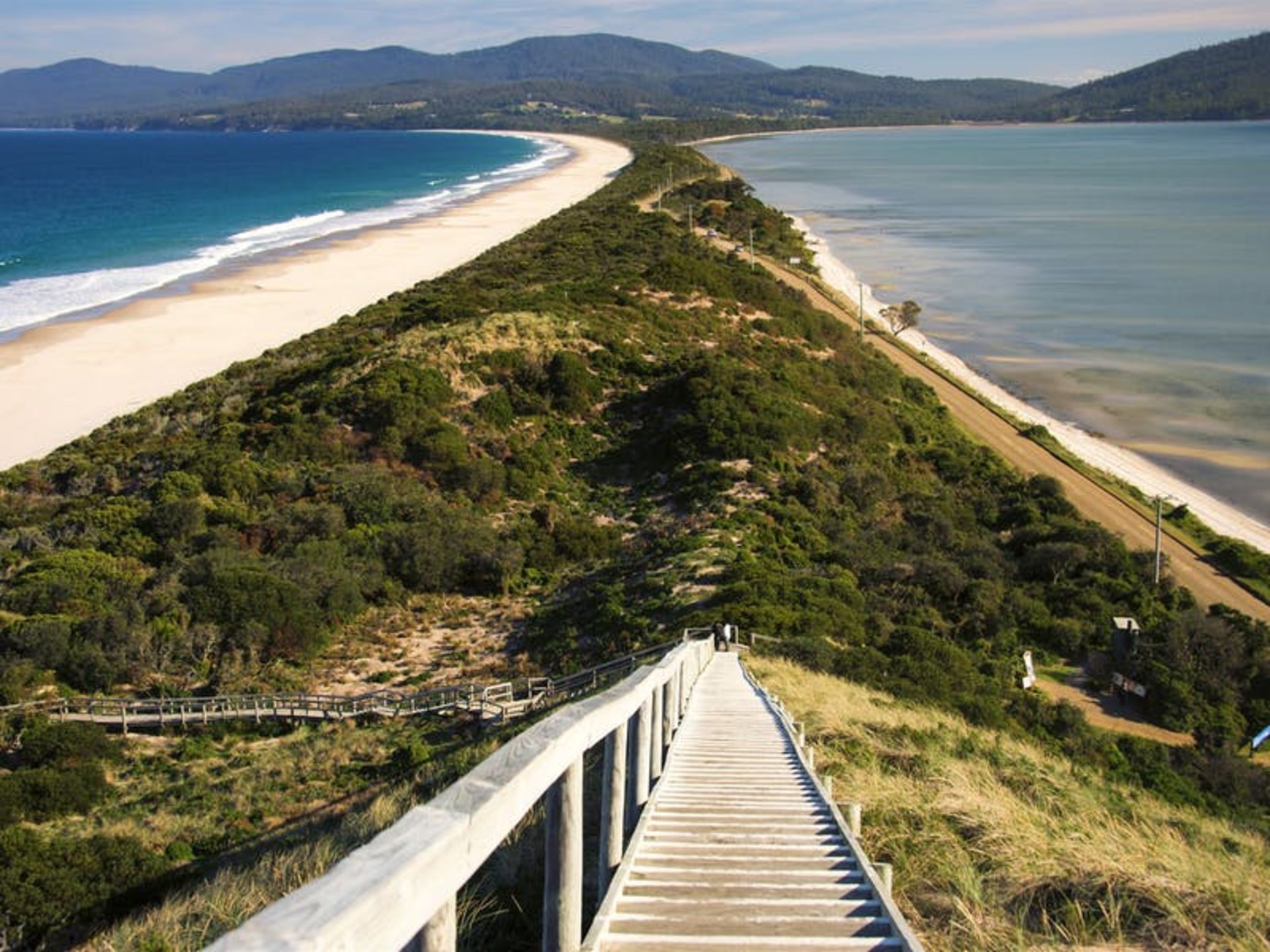 An essential Bruny experience is to stand atop The Neck, an isthmus connecting the islands of North and South Bruny. From the carpark, take the steps (some 270 of them, but who's counting) to Truganini Lookout, stopping at observation platforms. The isthmus is important habitat for wildlife, including short-tailed shearwaters and little penguins.
Neck Reserve Camping Area
3003 Bruny Island Main Rd, South Bruny TAS 71...
4.4 rating
Free Spirit Pods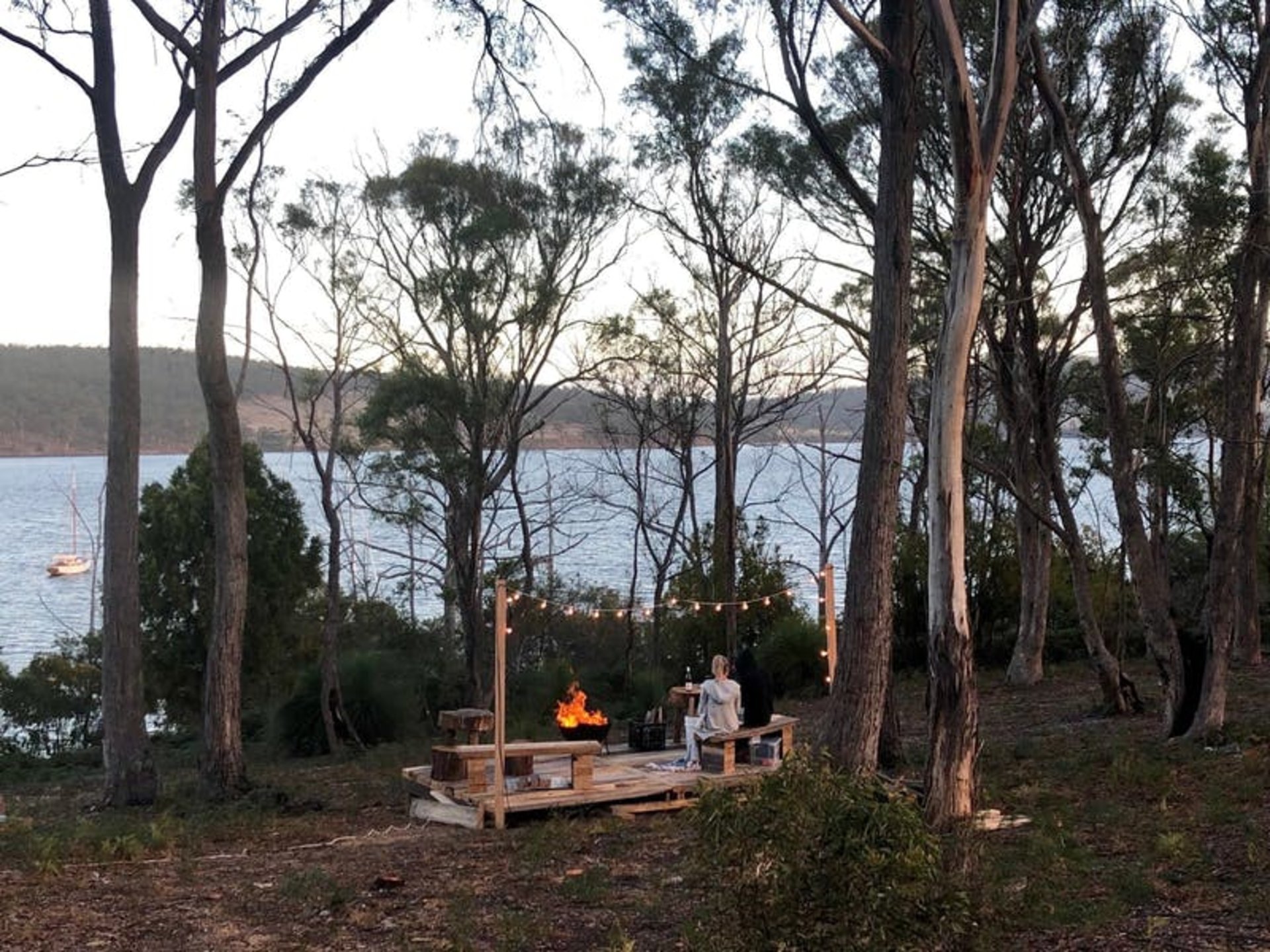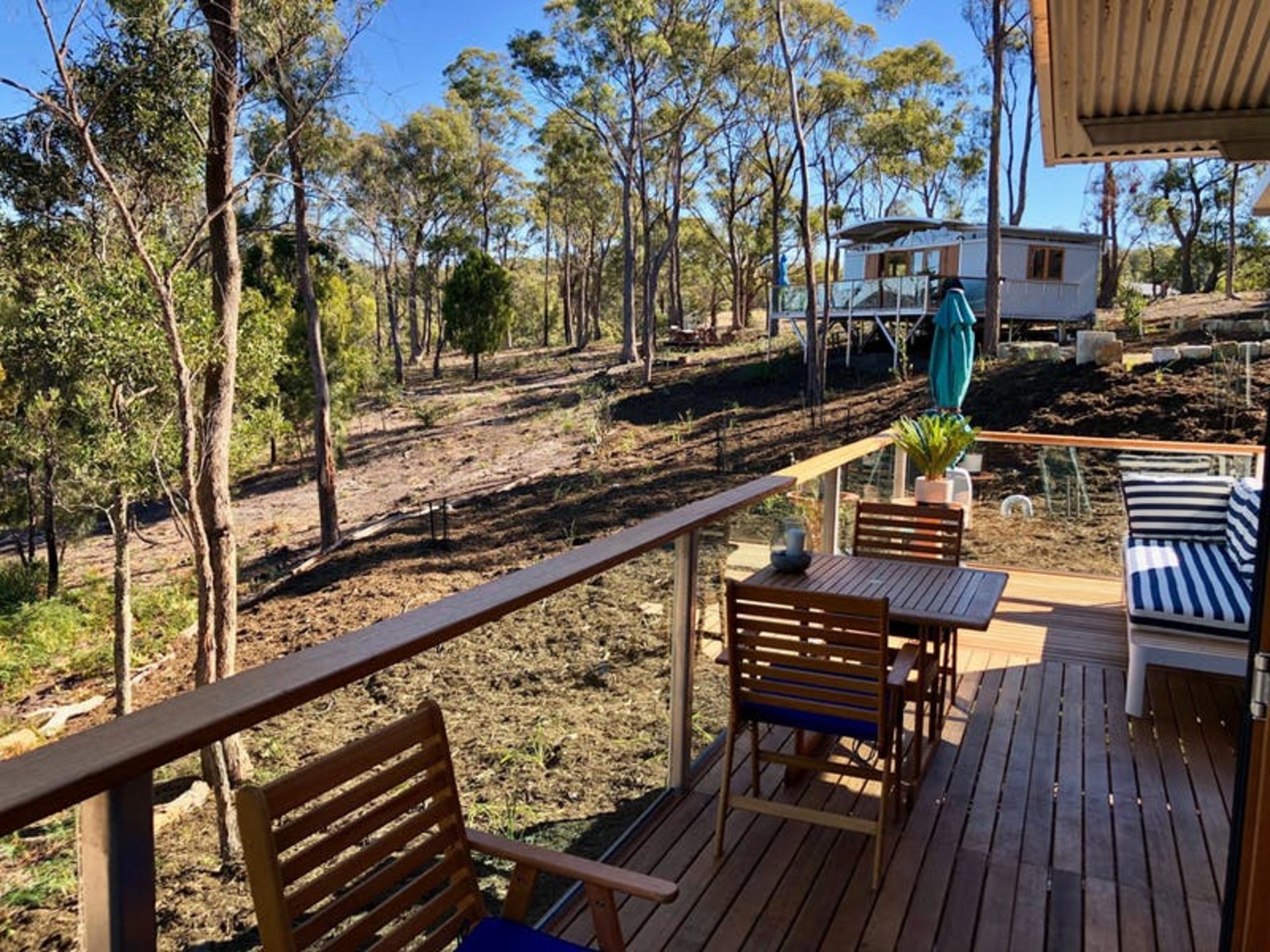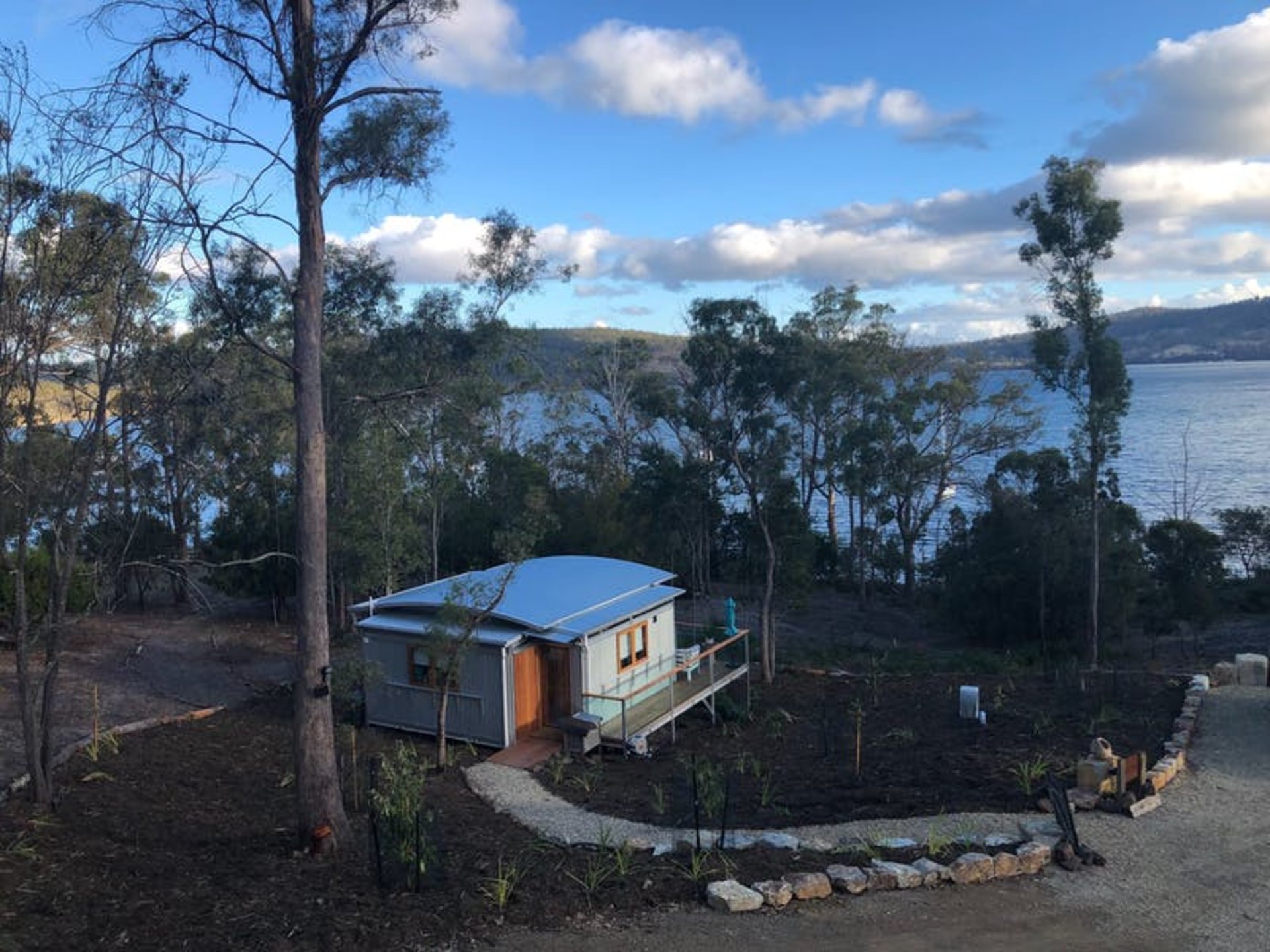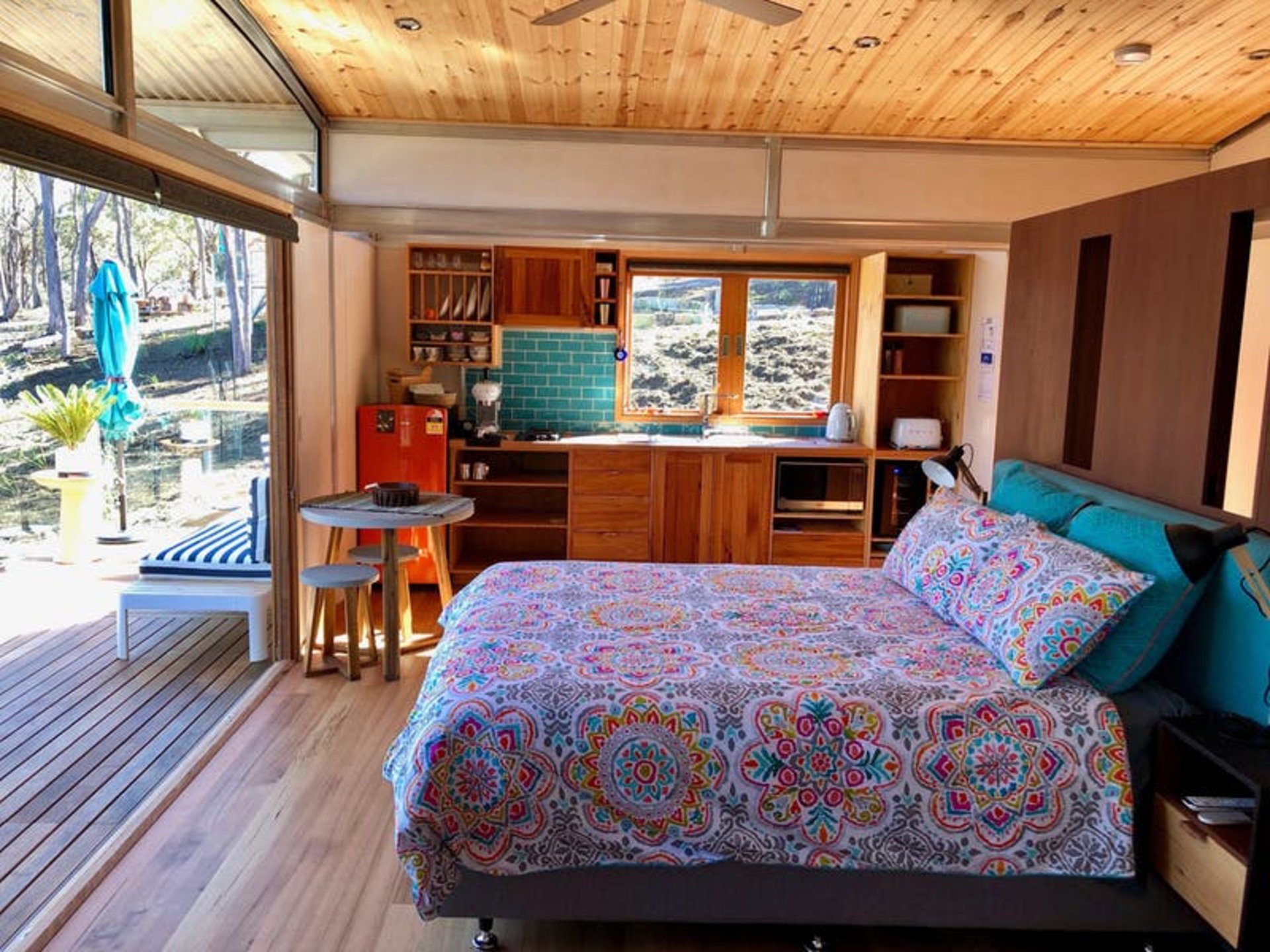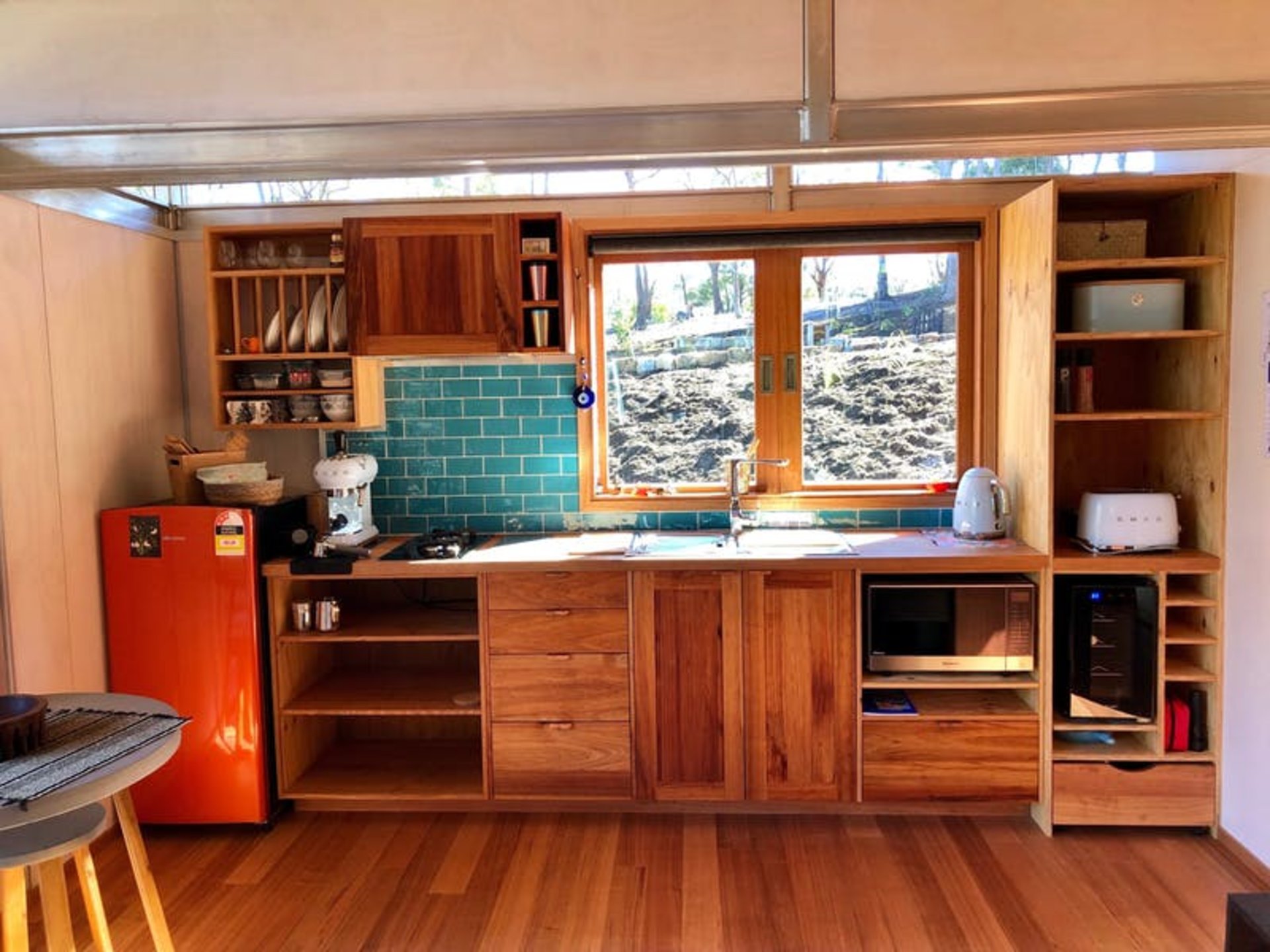 Free Spirit offers two superb self-contained Pods - Flying Duck and Blue Wren - with direct waterfront access Quarantine Bay offering visitors one of the most unique accommodation options on Bruny Island. Superb setting and stunning views.
Quality fit-out and attention to detail is highlighted in the warm, inviting timber finishes utilising locally sourced sustainable Tasmanian timbers. Double glazed full-length bi-fold doors open onto the expansive timber decks allowing guests to immerse themselves in the abundant wildlife and natural bushland without leaving their Pod.
Smeg, de Longhi and Bose appliances, heated bathroom floors and wood-fired pellet heaters add that touch of luxury.
Sumptuous continental breakfast is provided, plus locally sourced and unexpected extras: local organic veggie-box, Snug
butchers BBQ packs, chocolates & wine.
Private boat mooring and access to the jetty. Free use of kayaks, fishing gear, plus plenty of stunning bush walks - we have the 400acre Quarantine State Park next door.
NOW REOPEN for Intrastate travel from June - 2020.
Free Spirit Pods
Davis Rd, North Bruny TAS 7150, Australia
5.0 rating
Bruny Island Beachside Accommodation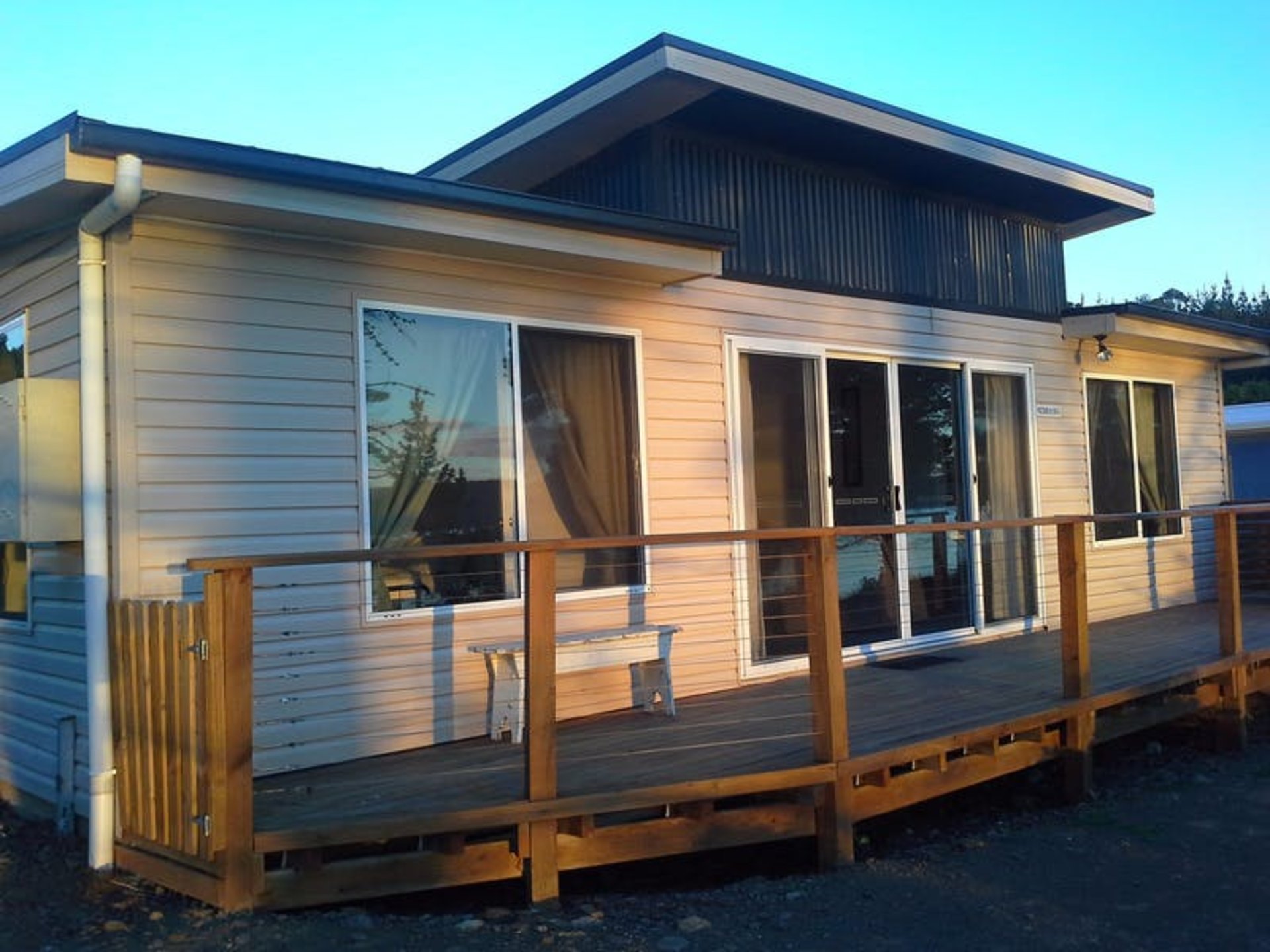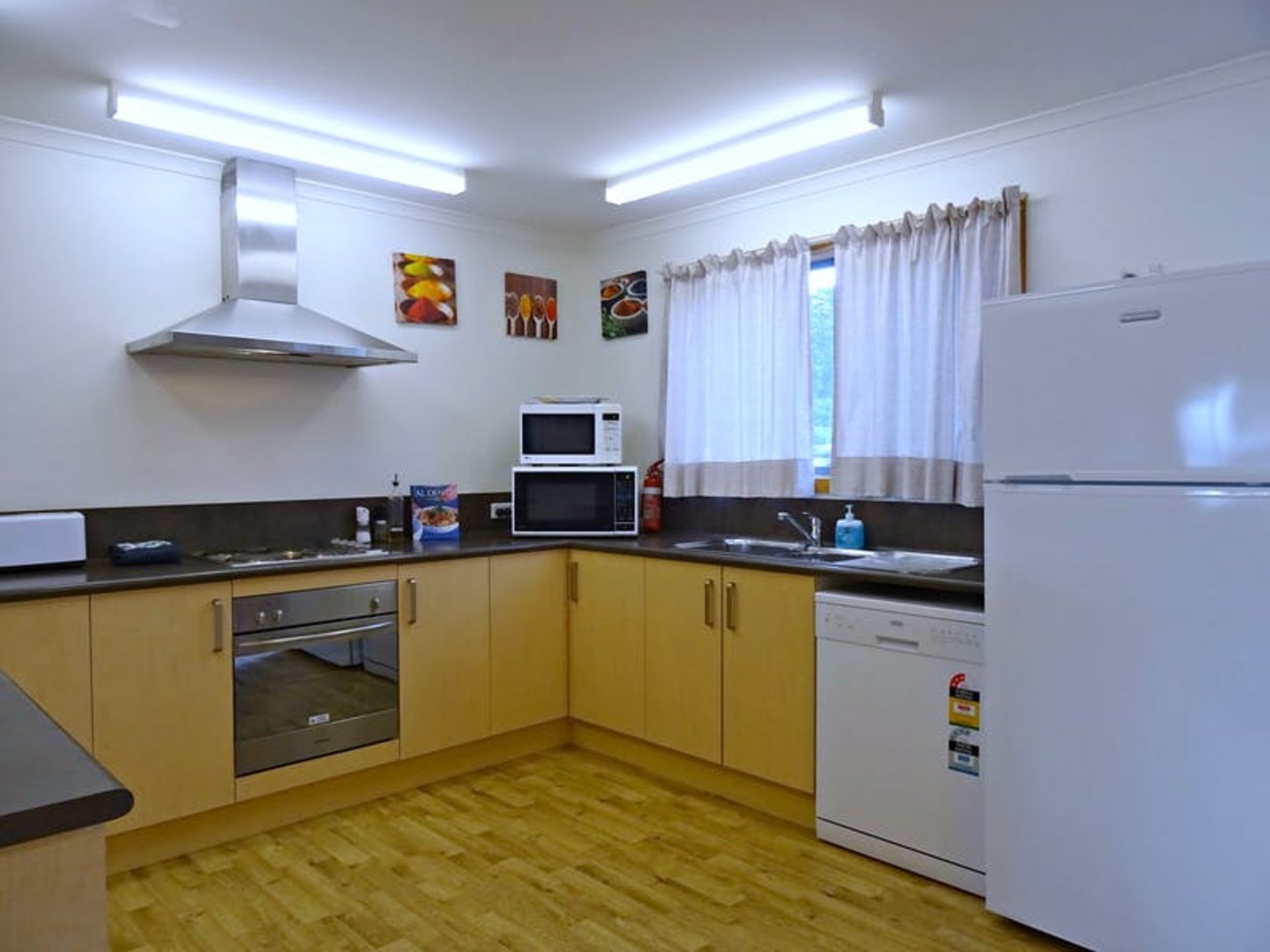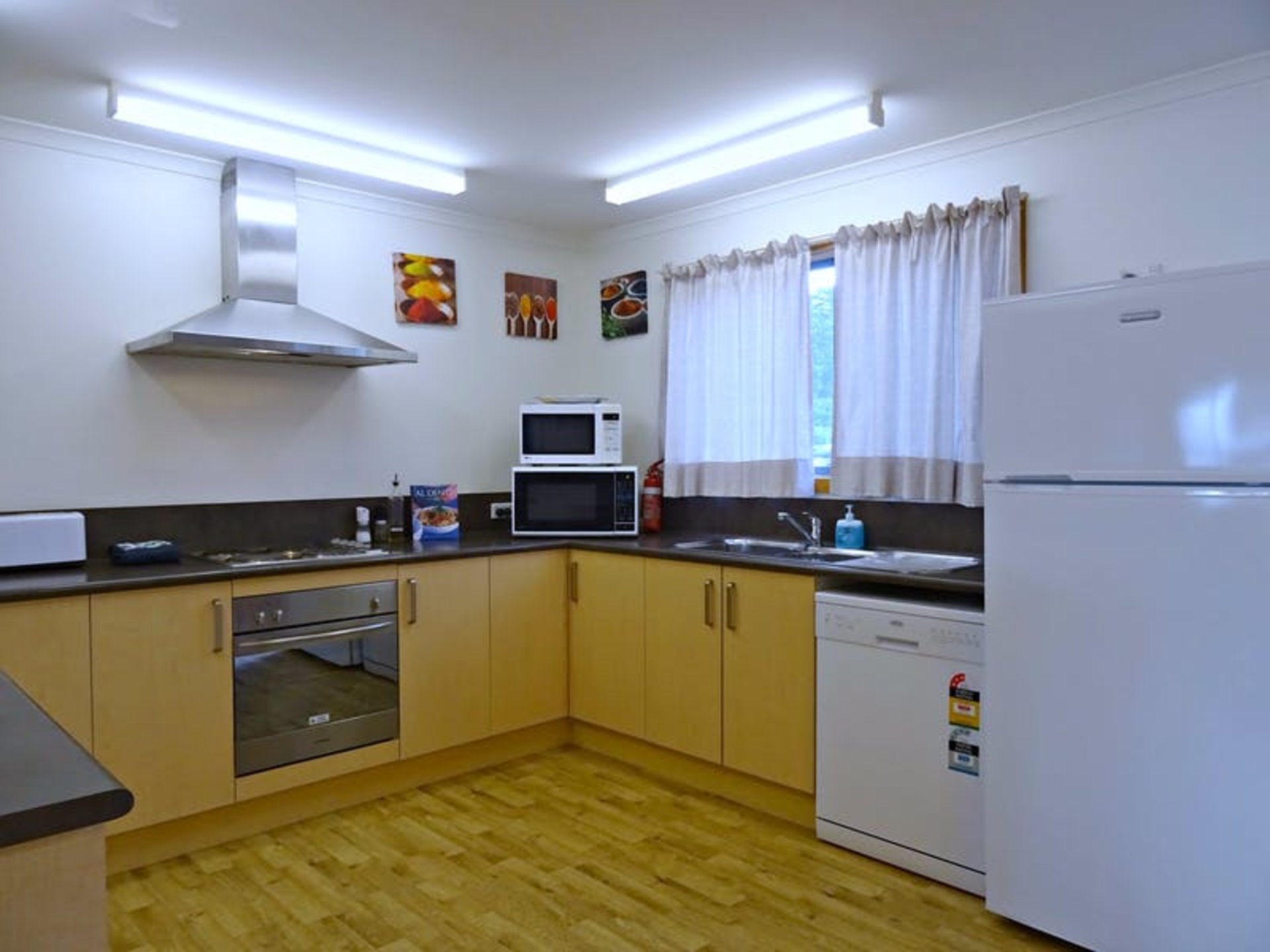 Just 50 metres from the white sand beach, and a three-minute walk from the jetty where you can catch fish and squid (calamari).
Cross the D'Entrecasteaux Channel by car ferry before you unwind by the beachside to gaze at golden sand, gentle waves, dolphins playing, shorebirds and soft sunsets. Many of our beaches are connected by scenic coastal walks.
Nebraska: 1 to 4-bedrooms 1 to 2-bathrooms beach house-from 1 to 12 guests
You will find full kitchen and laundry facilities, including dishwasher, family-sized fridge/freezer, plenty of kitchen gizmos, & front loader washing machine.
Air-conditioning and electric heating throughout.
DVD/CD player, television, comfortable sofas, and private decks with your own electric barbecue.
Beds are professionally made with quality linen. The interior design reflects the surrounding natural environment.
You have a choice of two spacious sunny decks - a perfect place to relax with a book, enjoy al fresco dining or barbecue while enjoying full views of the beach.
Simply bring your drinks & eats and relax.
Bruny Island Beachside Accommodation
31 Nebraska Rd, Dennes Point TAS 7150, Austra...
5.0 rating
Bruny Island Wild - Jetty Cafe Dennes Point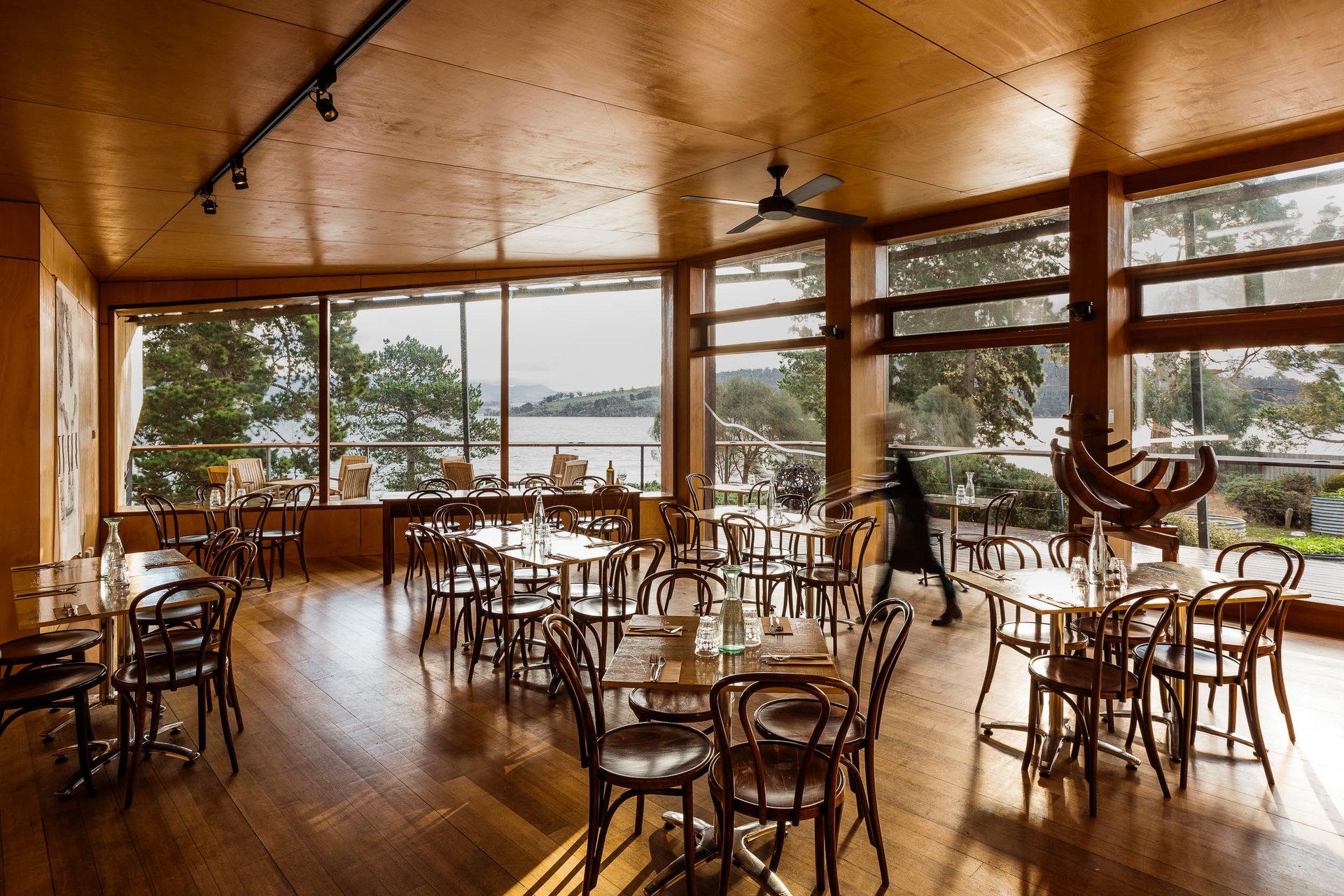 Book ahead for a meal or cooking class at Bruny Island Wild Jetty Café, at Dennes Point, with views of the channel and mountains.
Photo: brunyislandwild.com.au
Bruny Island Wild - Jetty Cafe Dennes Point
18 Bruny Island Main Rd, Dennes Point TAS 715...
4.0 rating
Bruny Island House of Whisky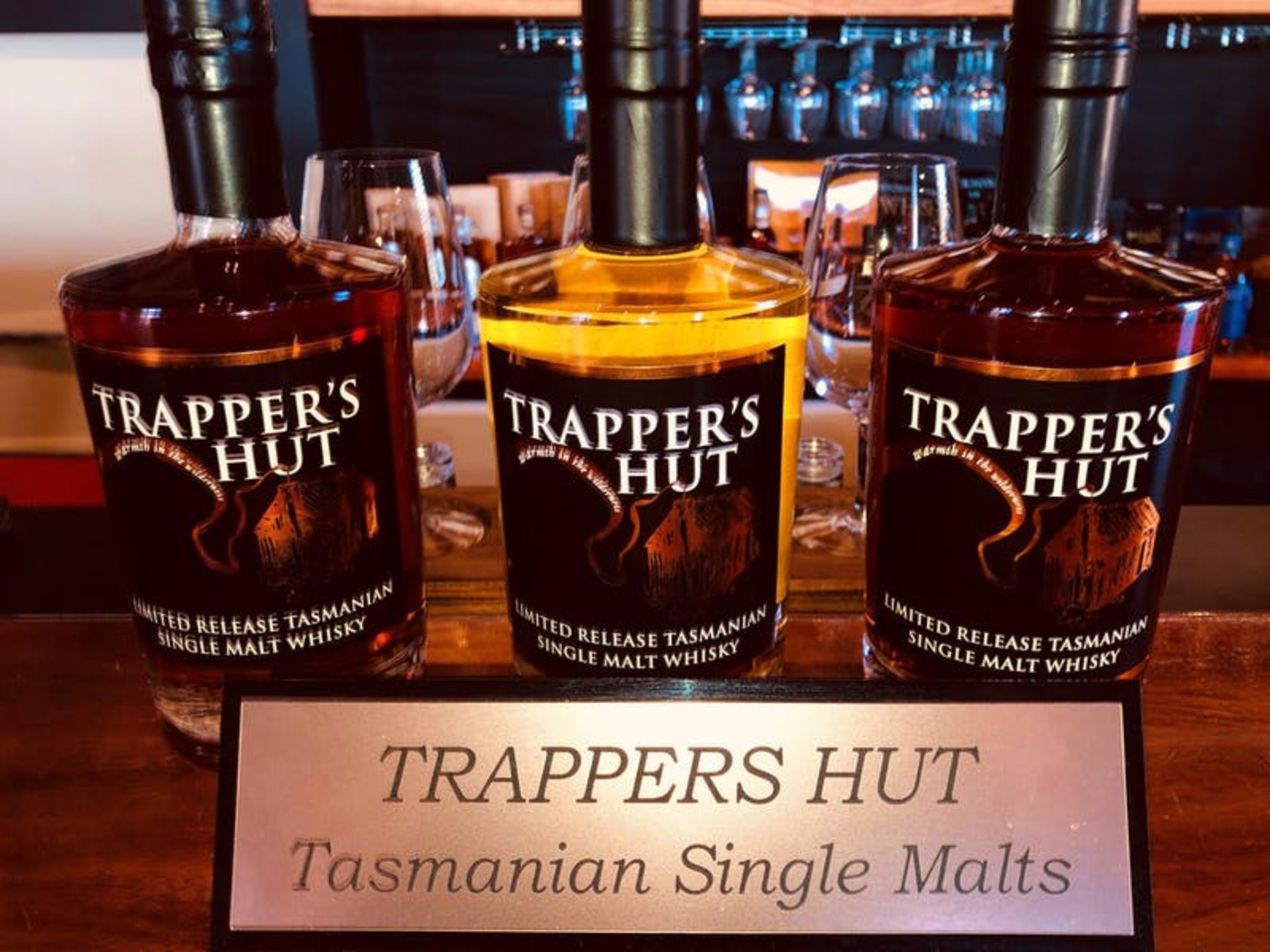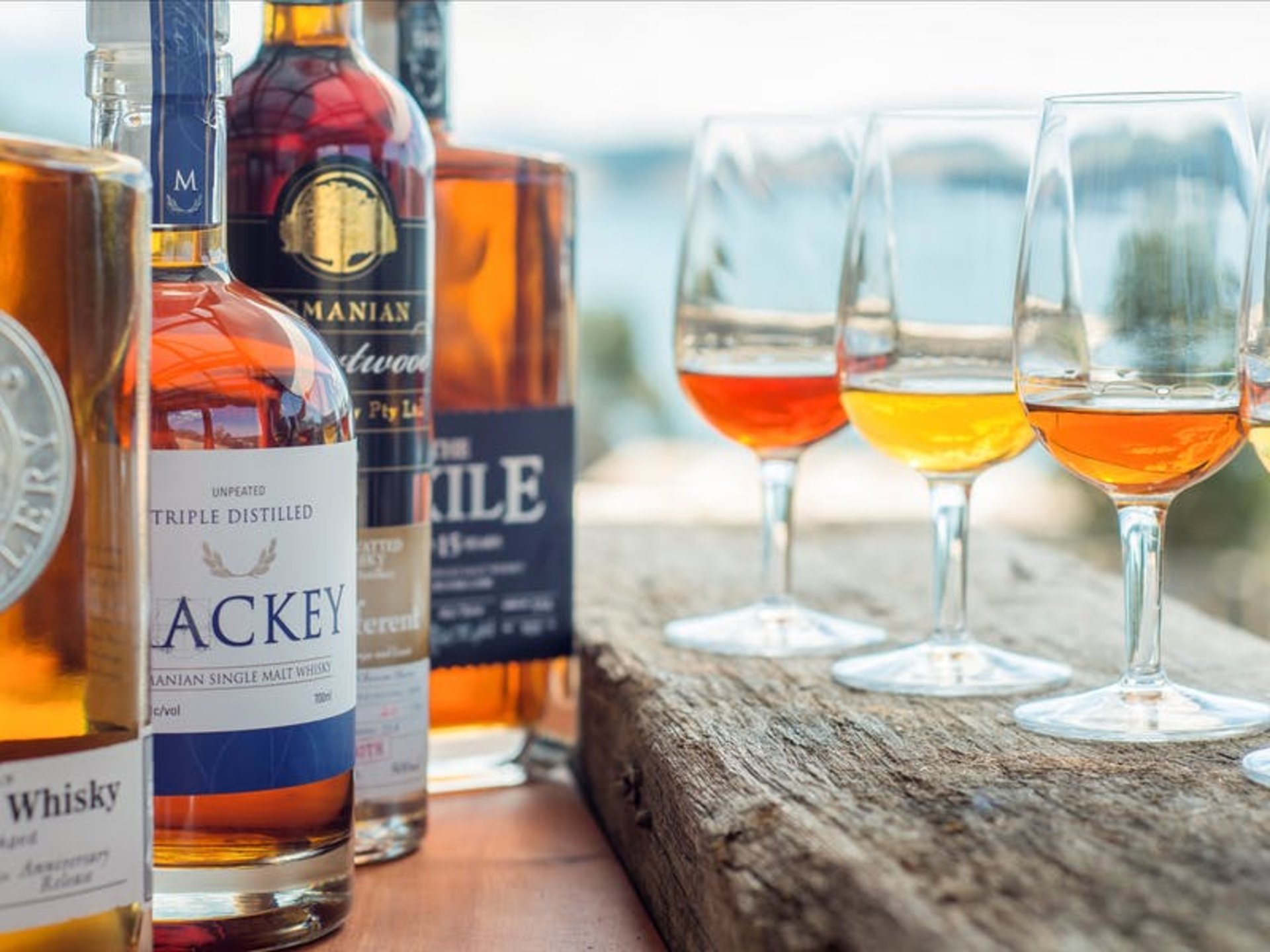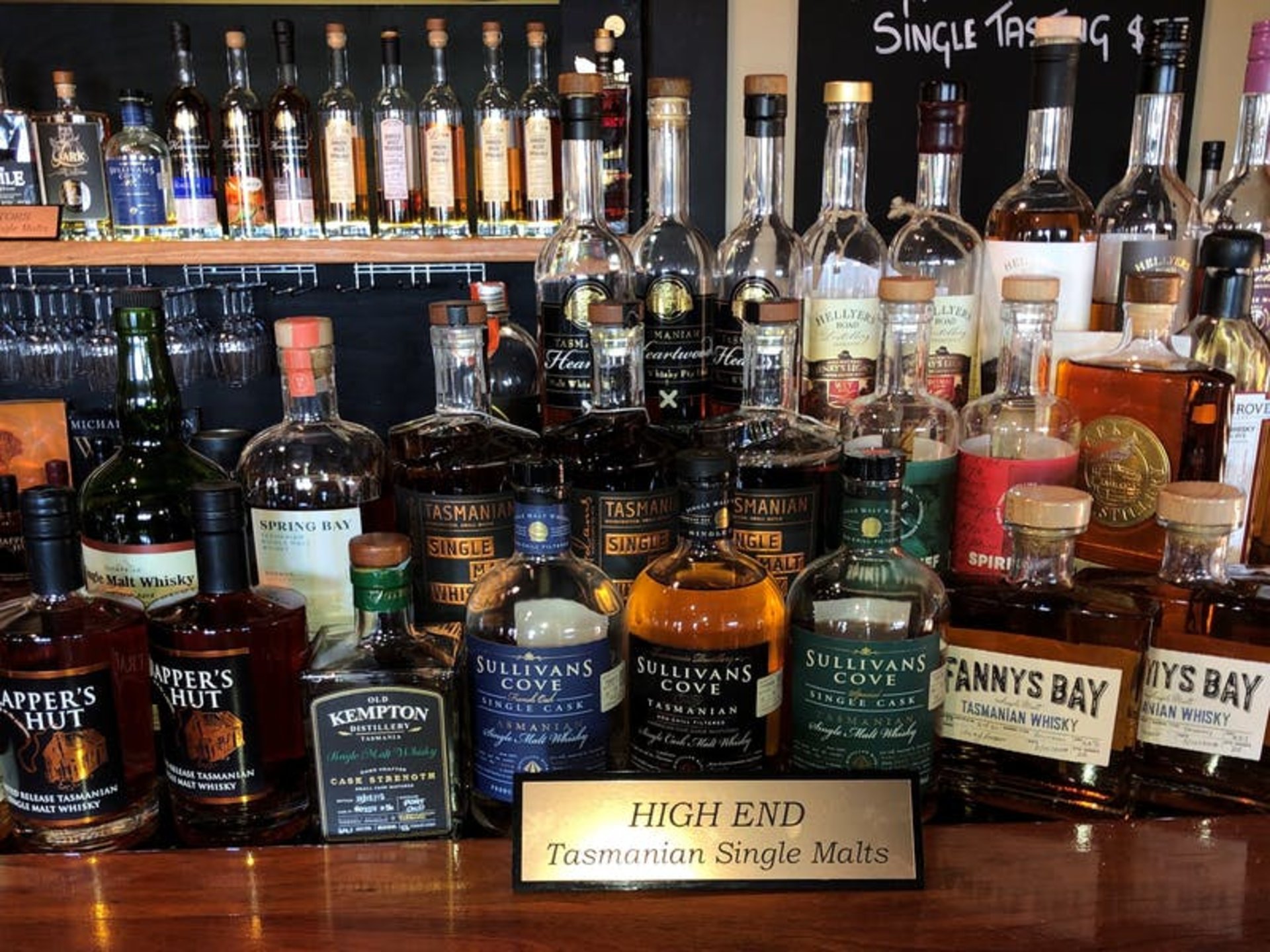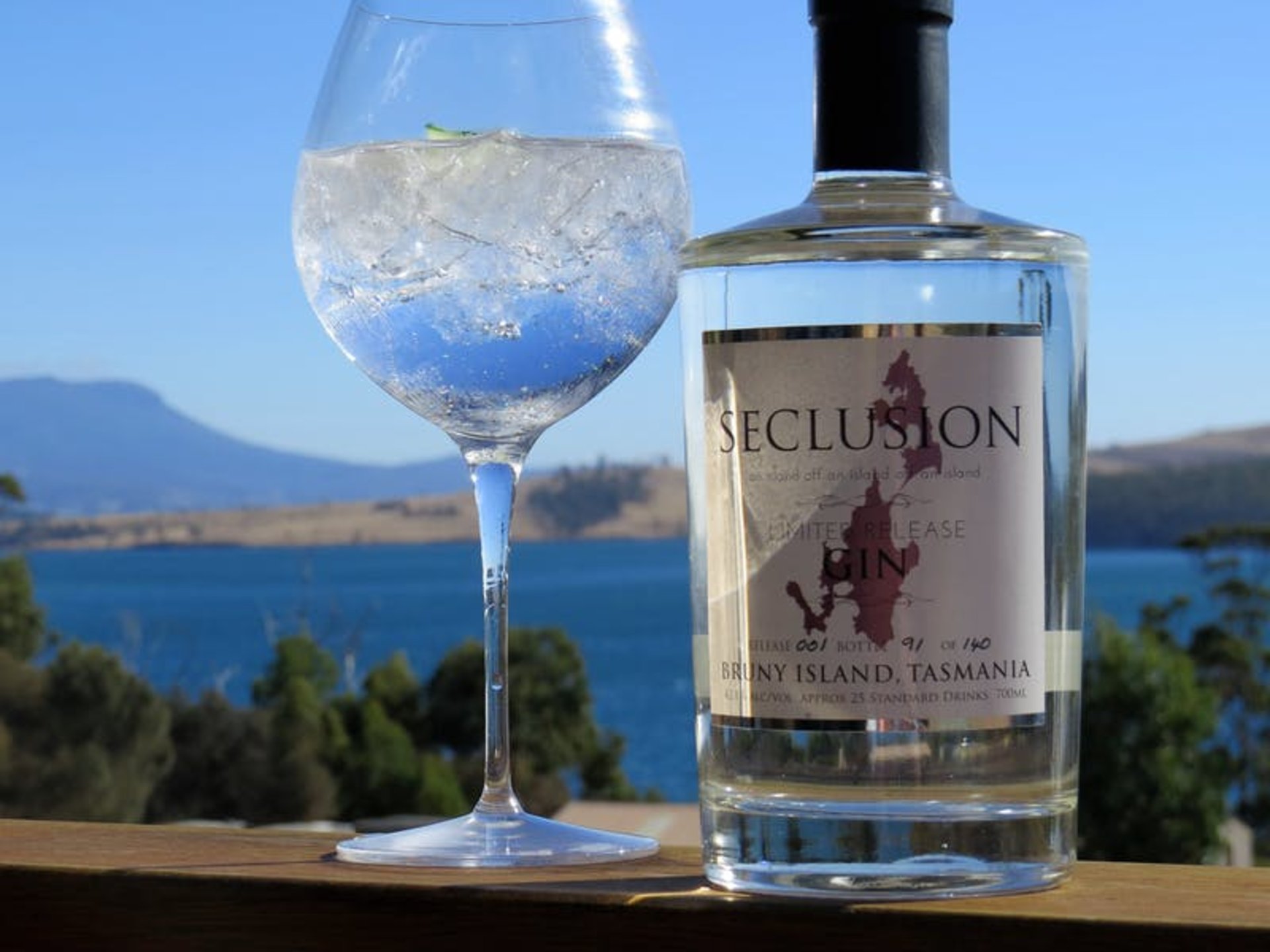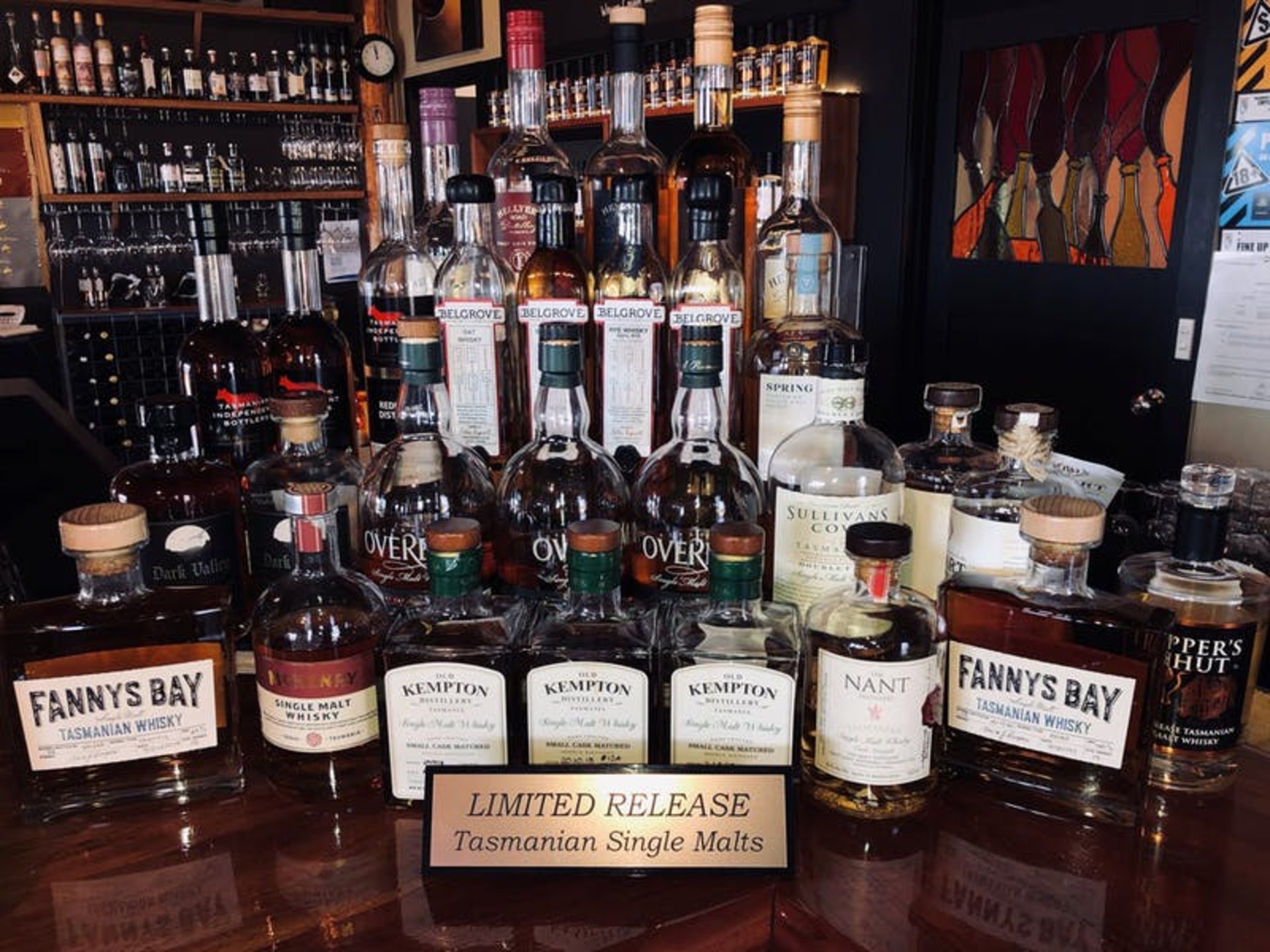 Not far from the ferry terminal, enjoy a wee dram at the Bruny Island House of Whisky, specialising in rare Tasmanian single malts.
Bruny Island House of Whisky
360 Lennon Rd, North Bruny TAS 7150, Australi...
4.1 rating
Be the first to write a comment
Have A Story To Share?
Share and connect with the global travel community