4 Days in the West Tamar
One of Australia's oldest cities is well known for its heritage architecture, breweries and colonial art, as well as its proximity to the picturesque Tamar Valley.
Credit: discovertasmania.com.au
Miners Gold Brewery
Go from gold to amber at the taproom in Miners Gold Brewery, next door to the heritage centre.
Miners Gold Brewery
5 West St, Beaconsfield TAS 7270, Australia
Tamar Island Wetlands Centre
See water before you see wine, with a visit to the Tamar Island Wetlands Centre and Reserve. A 500 metre boardwalk leads through estuarine wetlands, where about 60 bird species have been recorded. The Tamar Island Wetlands is a unique urban wetlands reserve just a ten-minute drive from Launceston. A short (500 metre) walk from the interpretation centre takes you to a bird hide with seating where you can observe wetland birds on the lagoon and enjoy a restful break. An outstanding interpretation centre offers visitors the opportunity to learn more about the value of the wetlands. The interpretation centre and the boardwalk to the island have easy wheelchair access and both have disabled toilet facilities. The Tamar Island Wetlands Centre offers a range of activities for both adults and children. Volunteers present talks and activities on topics such as wetlands ecology, macro-invertebrates and the pest fish species Gambusia. A Discovery Ranger program operates daily over the summer holiday period.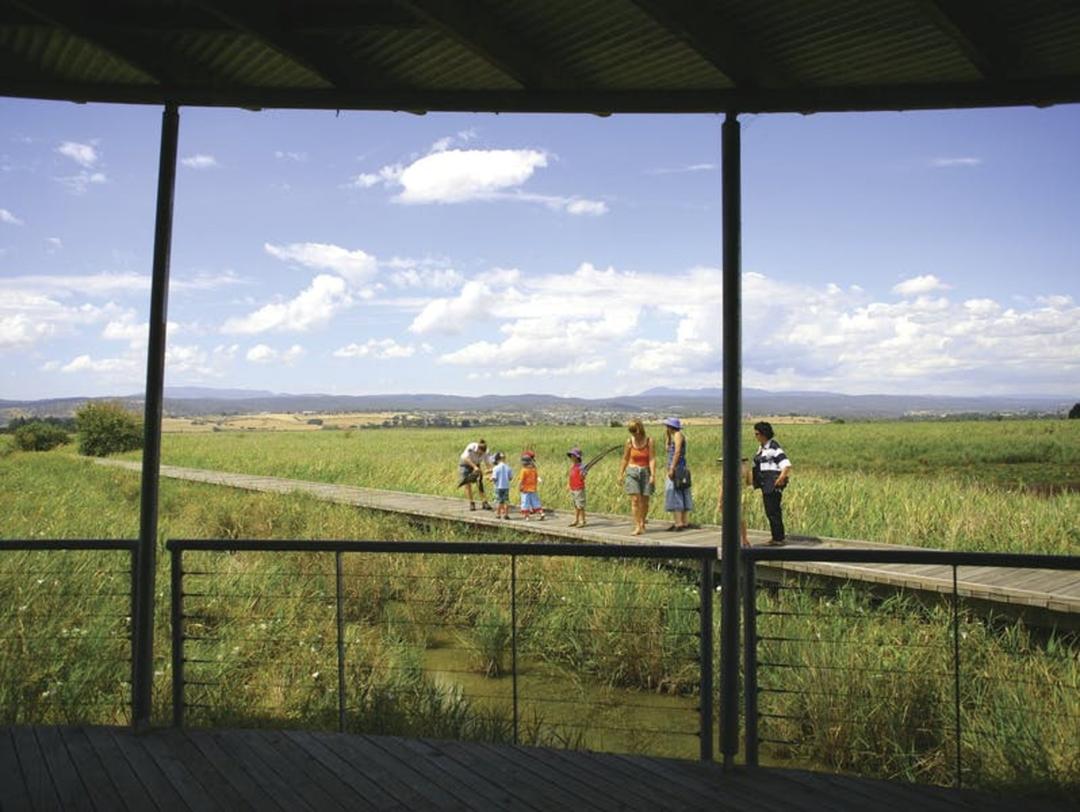 Tamar Island Wetlands Centre
W Tamar Hwy, Riverside TAS 7250, Australia
Stoney Rise Wine Company
Follow the Tamar Valley Wine Trail along the west bank of the Tamar River. Cellar doors along the way include Stoney Rise Wine Company, Moores Hill Estate, Goaty Hill Wines and Holm Oak Vineyards. Call ahead to check cellar-door opening hours. Stoney Rise is the brainchild of Joe and Lou Holyman. Joe spent more than a decade selling and making wine interstate and overseas before returning in 2004 to his native Tasmania with his wife. With an amazing dedication to the health of the 8Ha vineyard and a minimal input approach to winemaking, Joe has earned his reputation as one of Tasmania's best wine producers. The stunning Stoney Rise Cellar Door – designed by local architect studio Cumulus –has just opened. Beautifully positioned overlooking the Tamar River, the Stoney Rise Cellar Door not only offers estate-grown and made wines but also an extensive list of Australian and imported wines. Small plates of delicious snacks are available including a serious cheese selection. Bookings are highly recommended. Follow the gorgeous scenic drive (Route C728) along the banks of the Tamar River.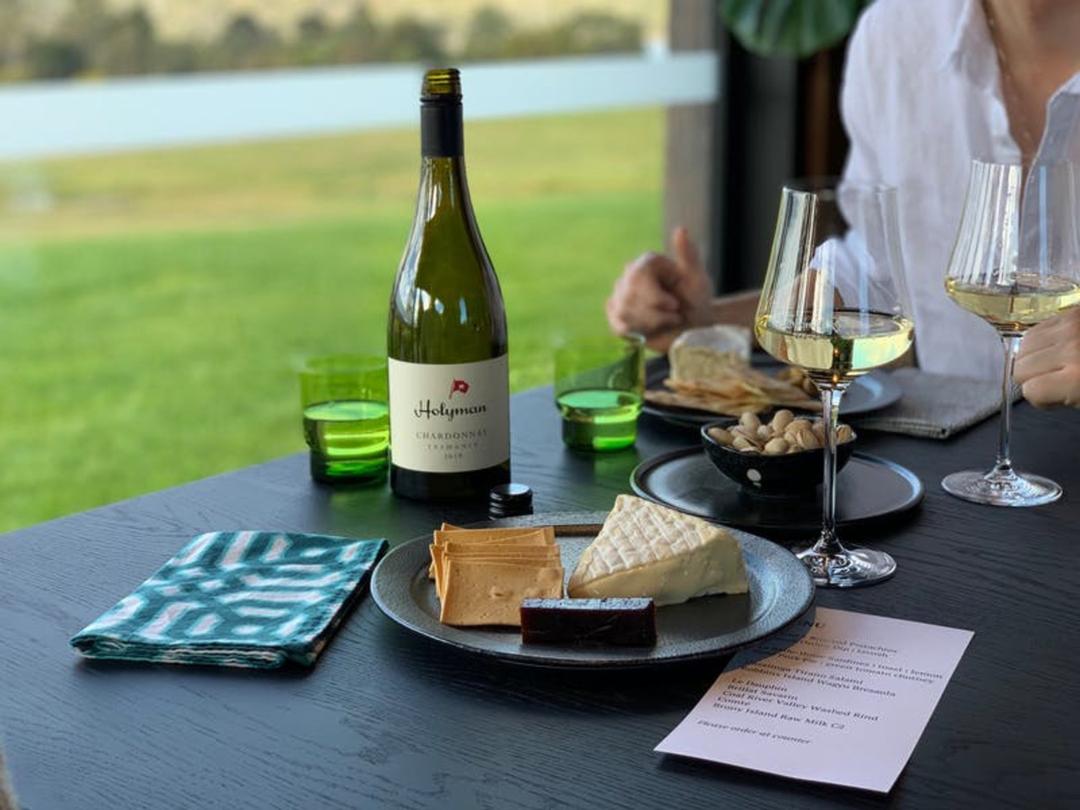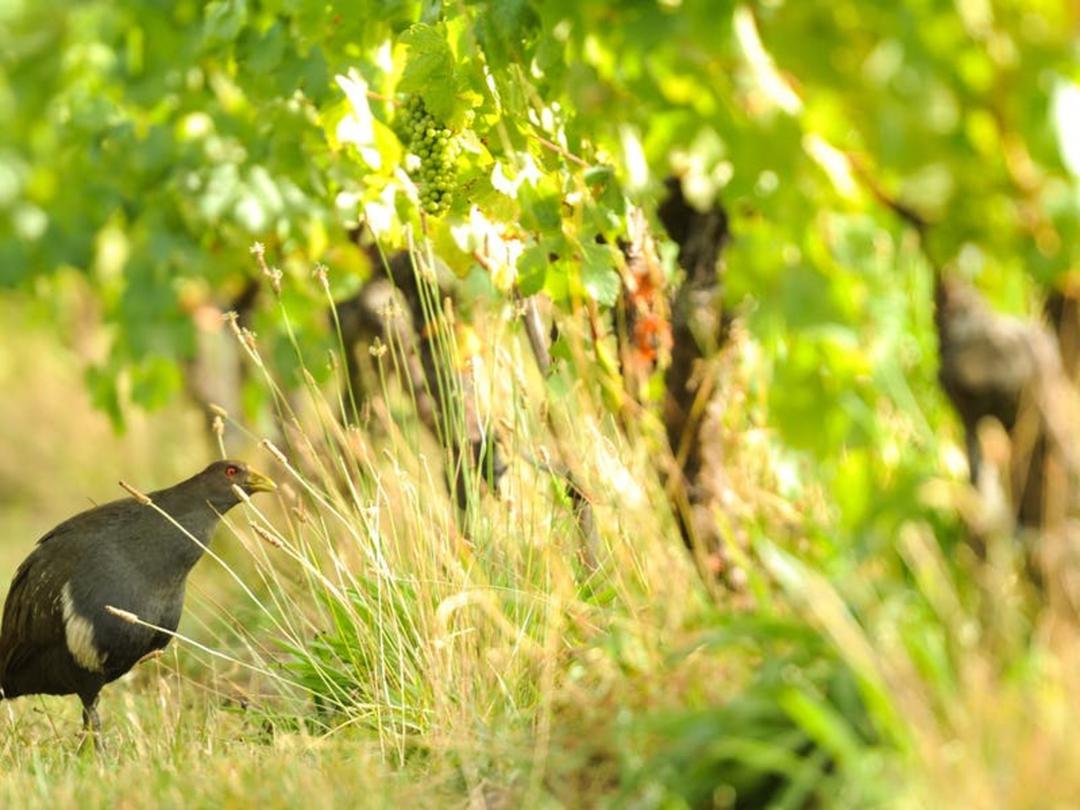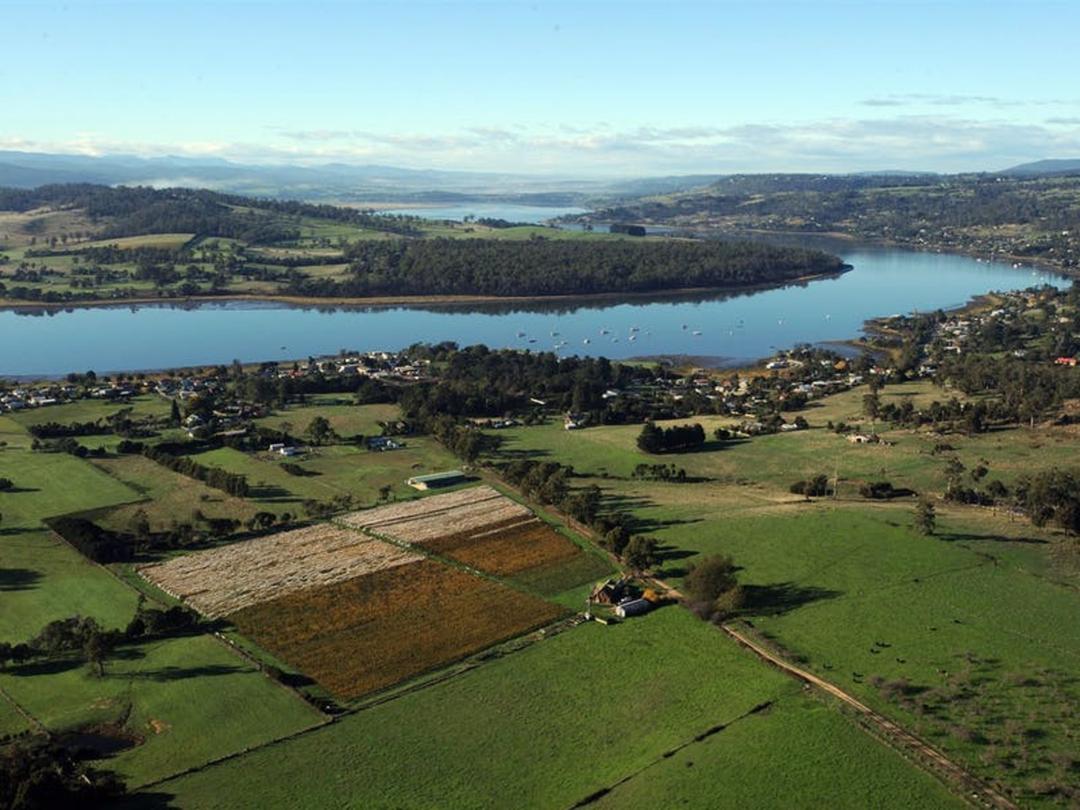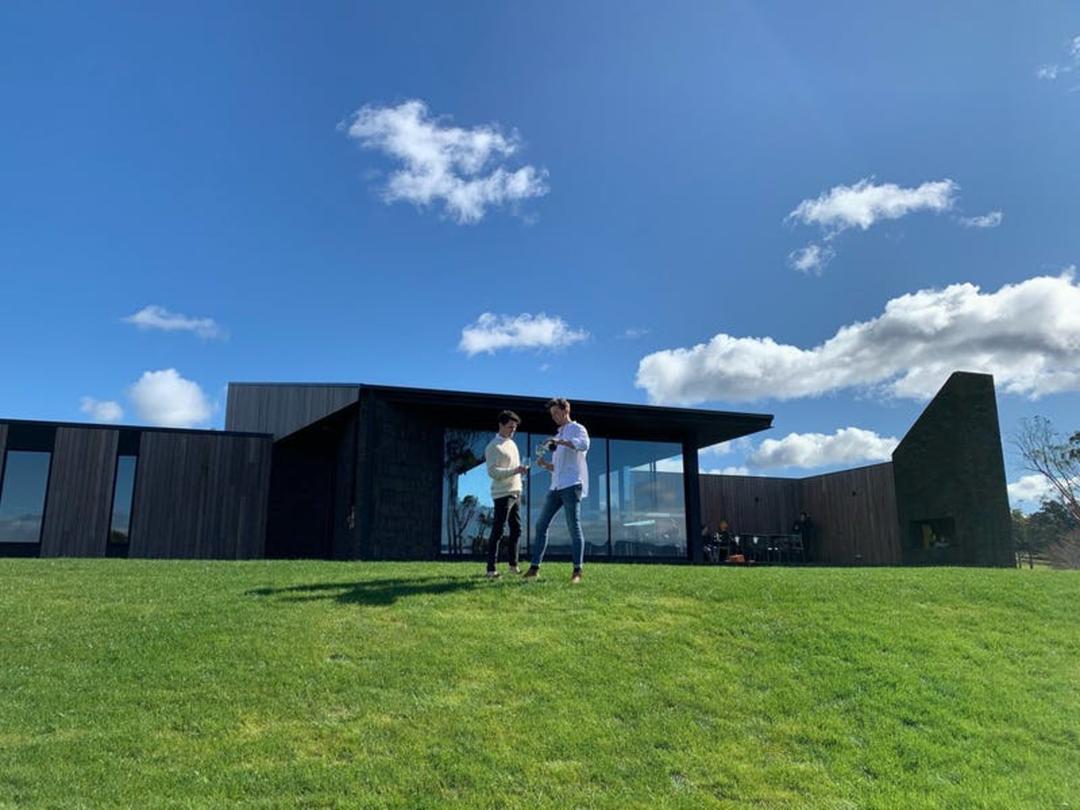 Stoney Rise Wine Company
96 Hendersons Ln, Gravelly Beach TAS 7276, Australia
Beaconsfield Mine & Heritage Centre
Visit the Beaconsfield Mine and Heritage Centre and lose yourself in history. Visit the new mine yard where you can access the iconic headframe and miners cage. Play with treasures from the past and embark on a historical journey to a place where life is simple. At the Beaconsfield Mine and Heritage Centre Tasmanian history is alive, and gold is under your feet. Our interpretive displays showcase the Mine Rescue of Brant Webb and Todd Russell. Many of the pieces in the centre are there for your enjoyment, displays to touch, buttons to push, levers to pull, tunnels to crawl through and animals to search for. Lose yourself in the nostalgia, chat with locals, experience the excitement and realities of the elusive hunt for gold. View the Beaconsfield mine in a different light in the 3D digitalised model, interactive screens and holograms to explore an underground mine from within the museum. The hologram image of Todd Russell greets you to explain the miners' lingo. The display has mastered the use of sight, sound and emotion and is not to be missed. Accolades include 2009, 2010 and 2011 - Winner of 'Best Heritage and Cultural Tourism' Award.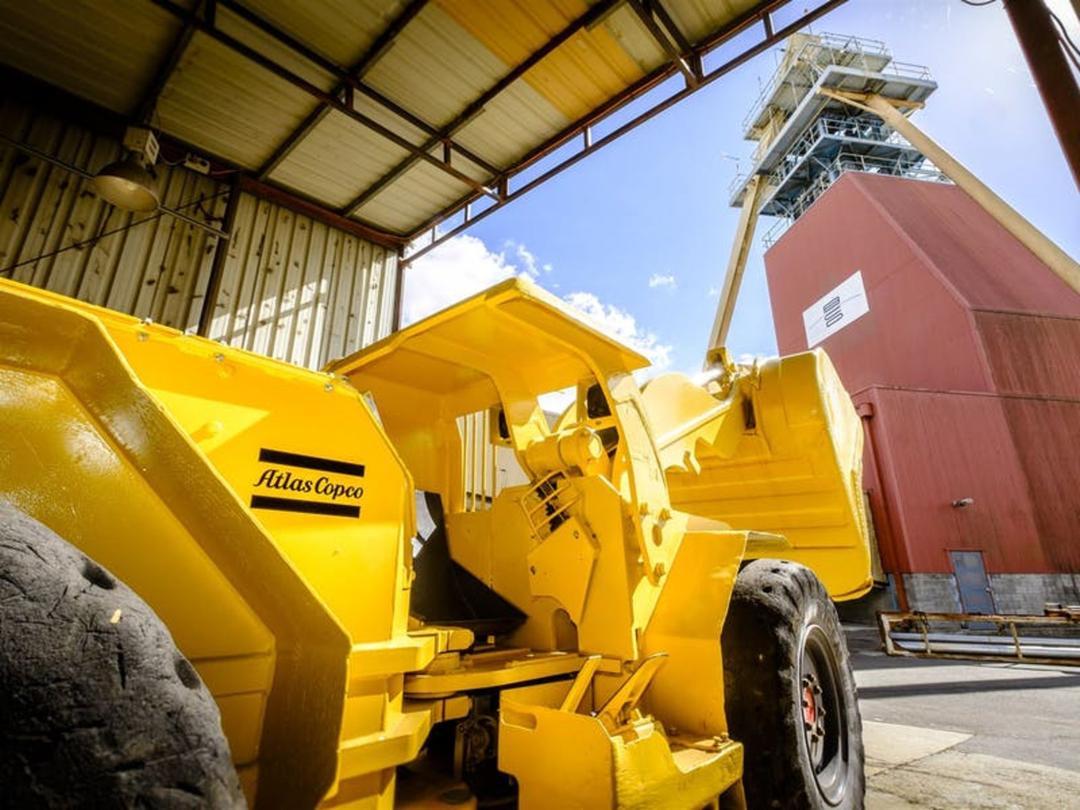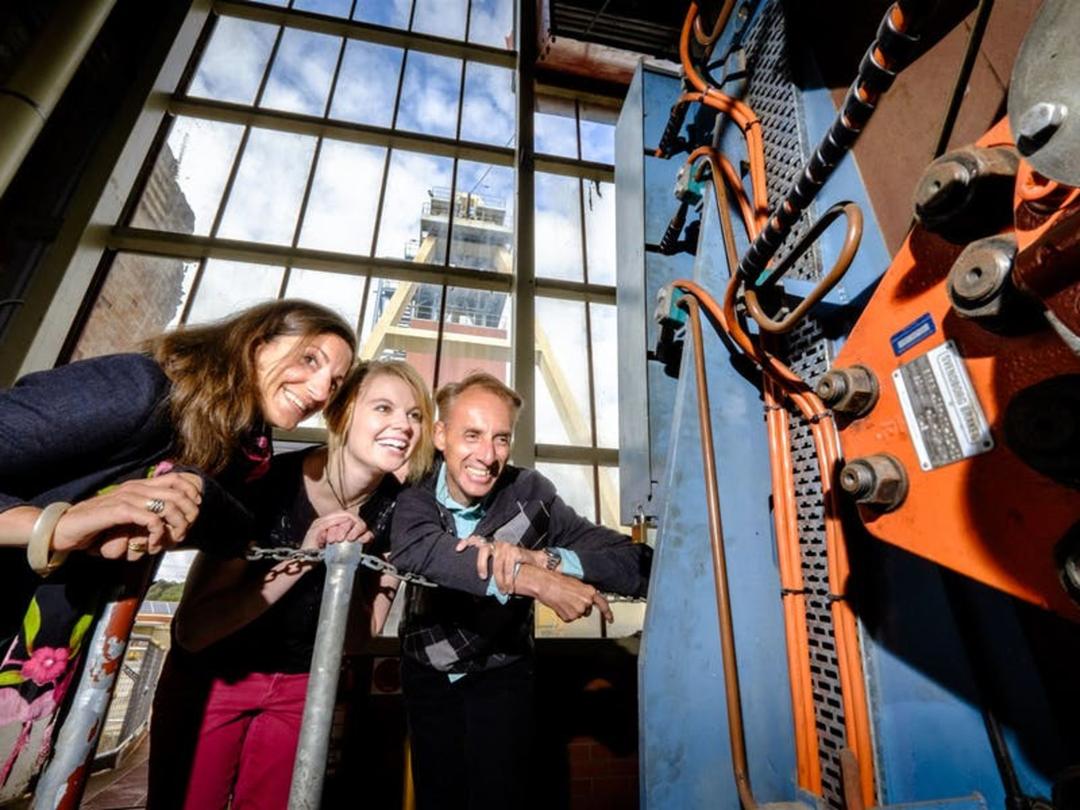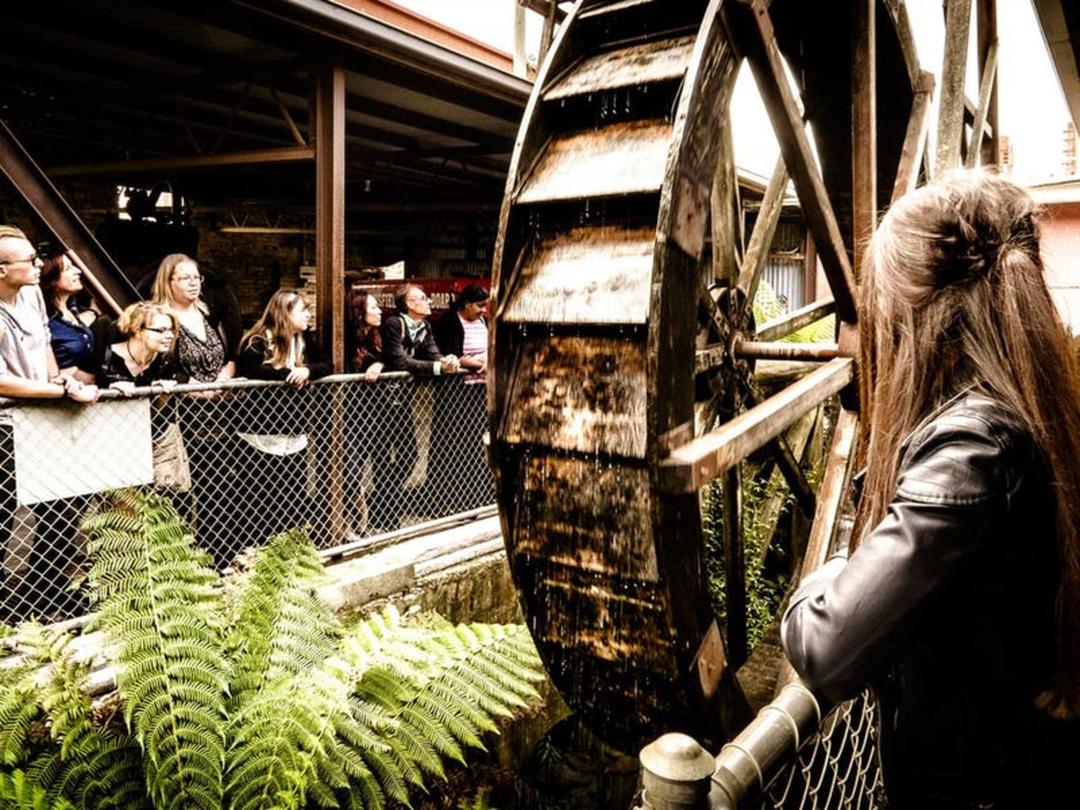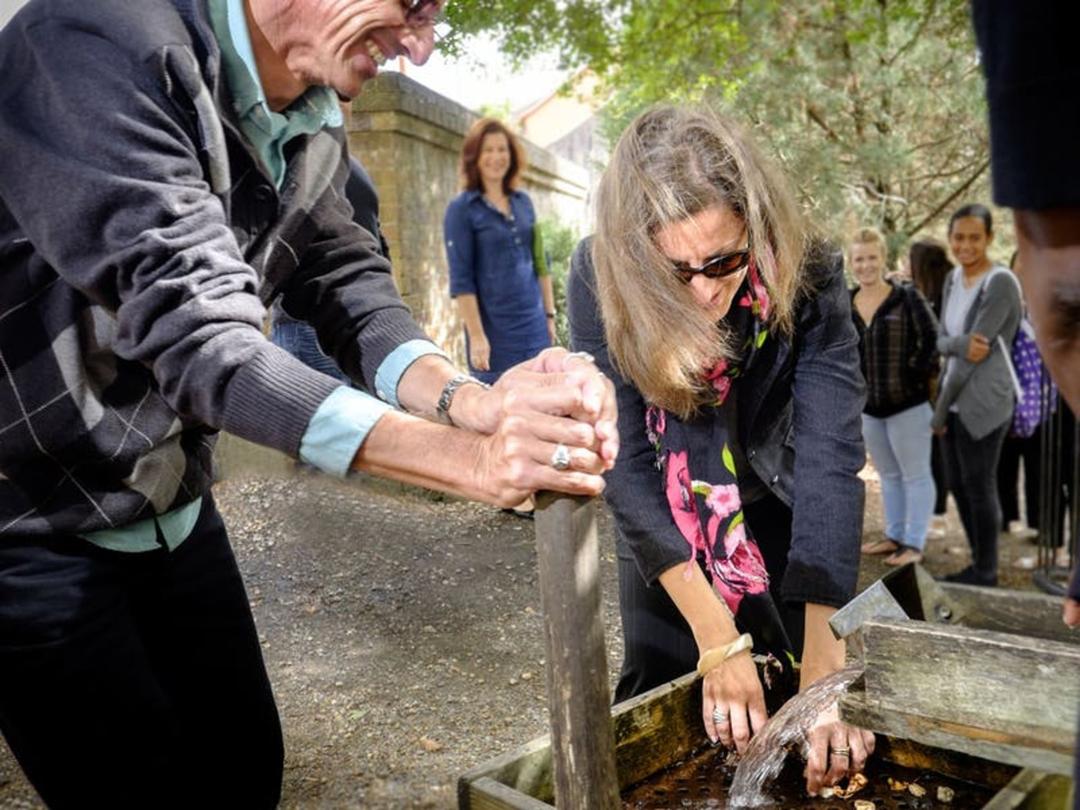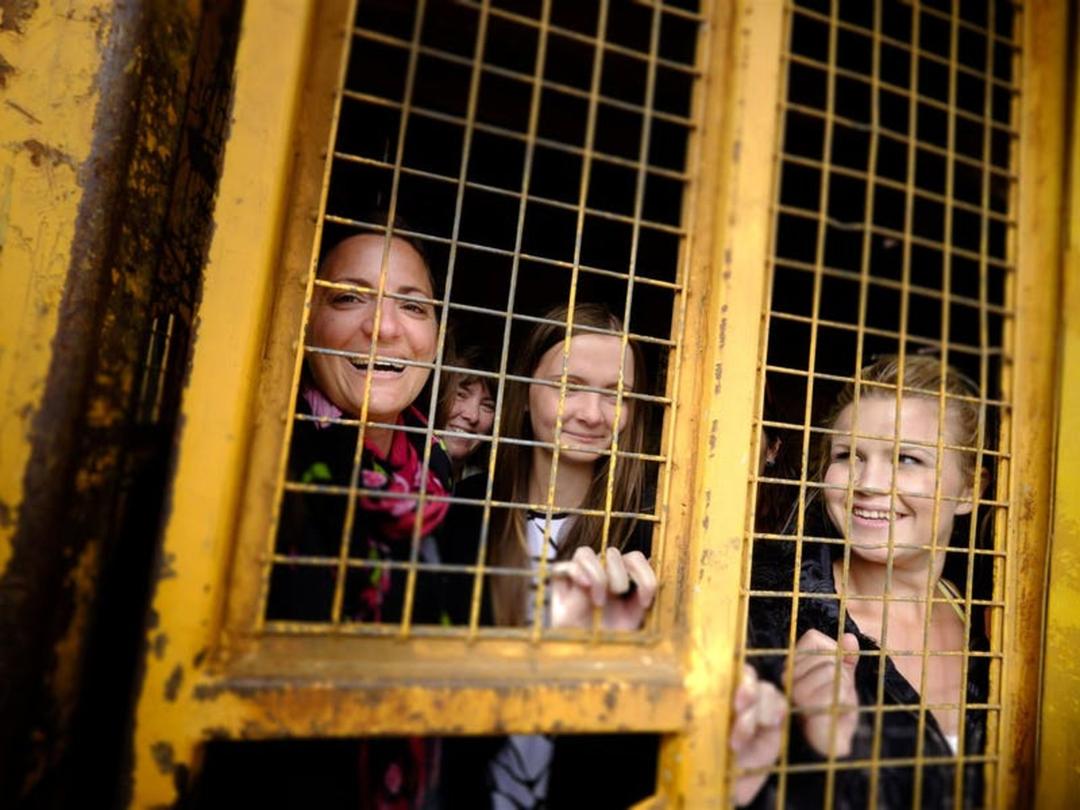 Beaconsfield Mine & Heritage Centre
West St, Beaconsfield TAS 7270, Australia
Domescapes Glamping in the Vines
The West Tamar region has two great glamping options. Sleep among the grapes at Domescapes in the Vines, or find equally luxurious facilities – complete with antique steamer trunks and Persian-style carpets – at Wingtons Glamping. Domescapes in the Vines is your immersive vineyard escape. Set amongst the vines with the comforts of home and magnificent panoramic views and ever-changing landscape. The 'Pinot' dome is a comfortable 28m2, fully insulated geodesic dome in a rural vineyard setting. The eclectic decor complementing the rustic environment. Whether you just escape and take in the panoramic views, indulge in a wine tour of the region, or relax with a massage at the day spa, your welcoming hosts will ensure your stay is a memorable one. Located up the Tamar River, 20 minutes from Launceston, in the heart of the premium wine-growing region.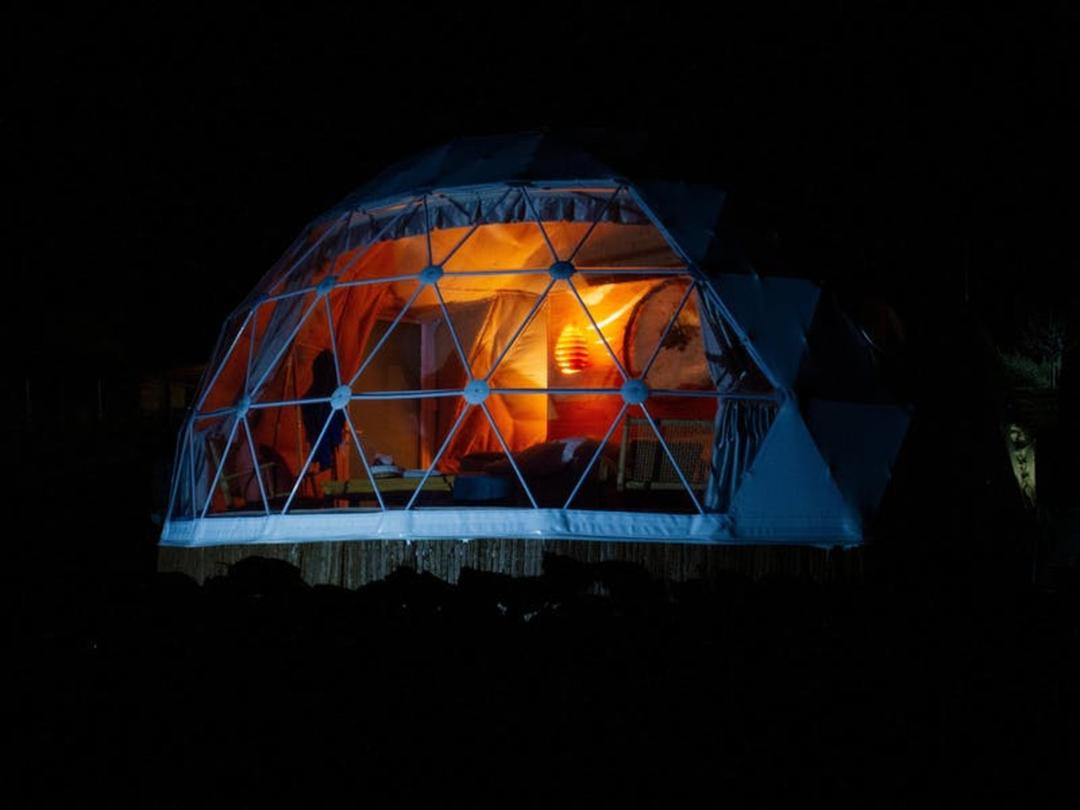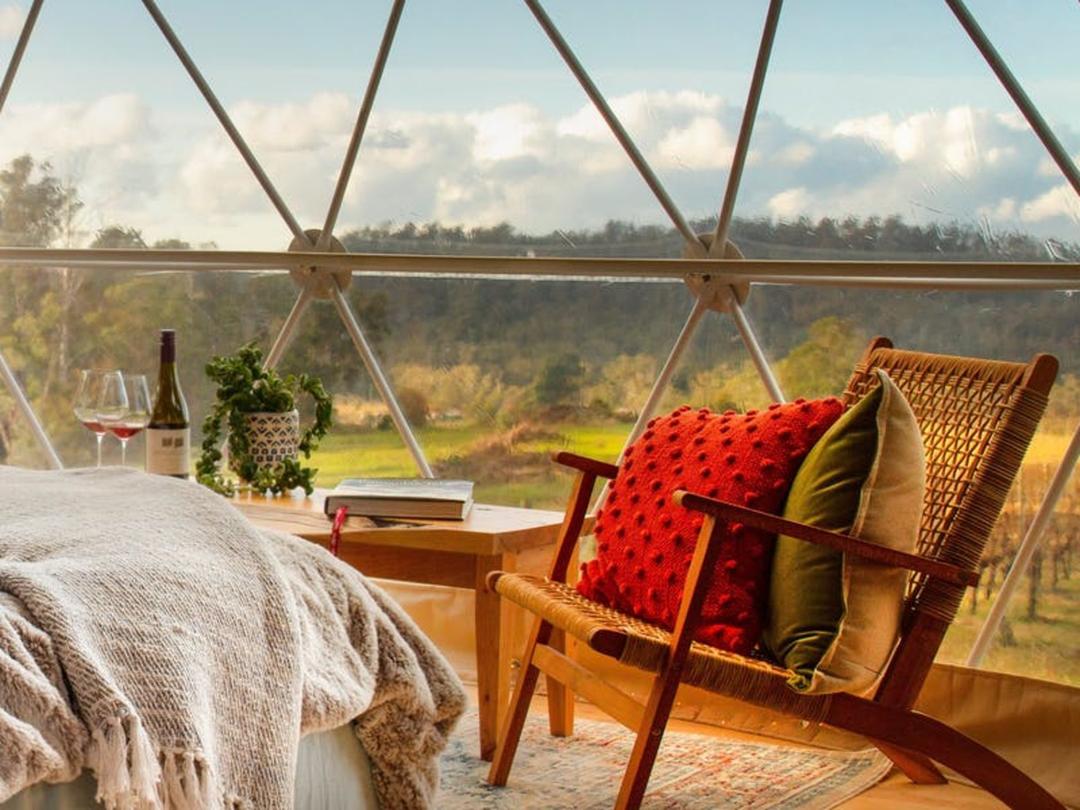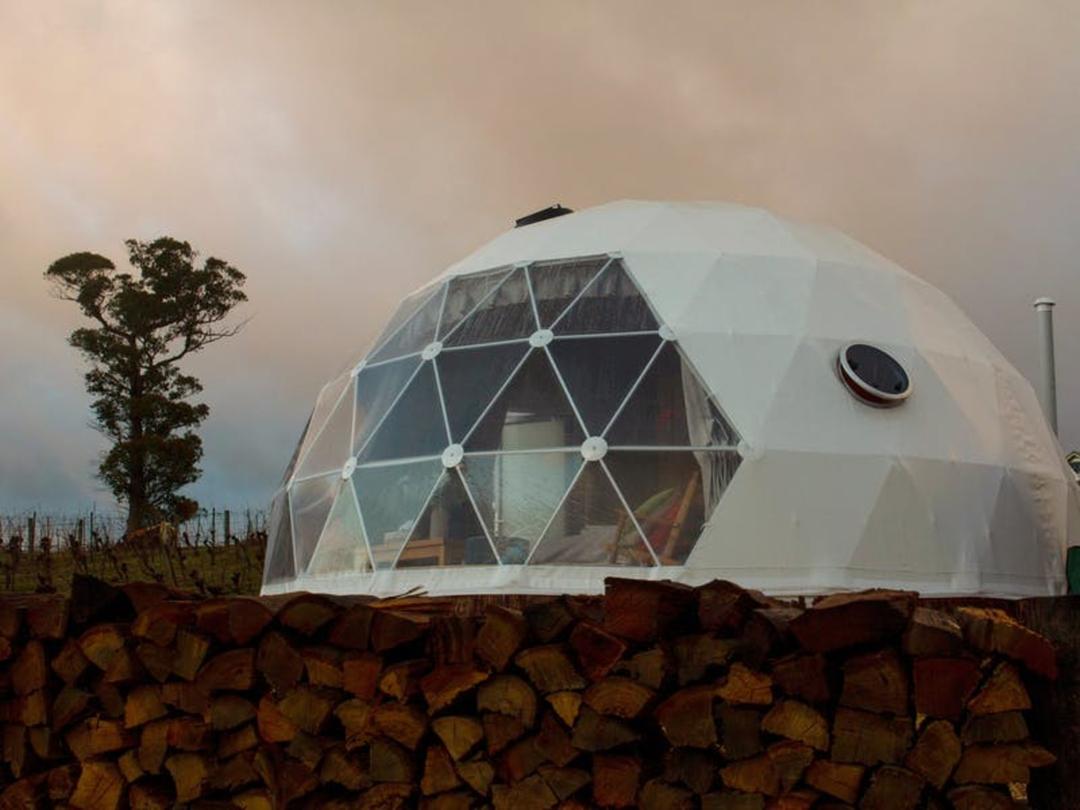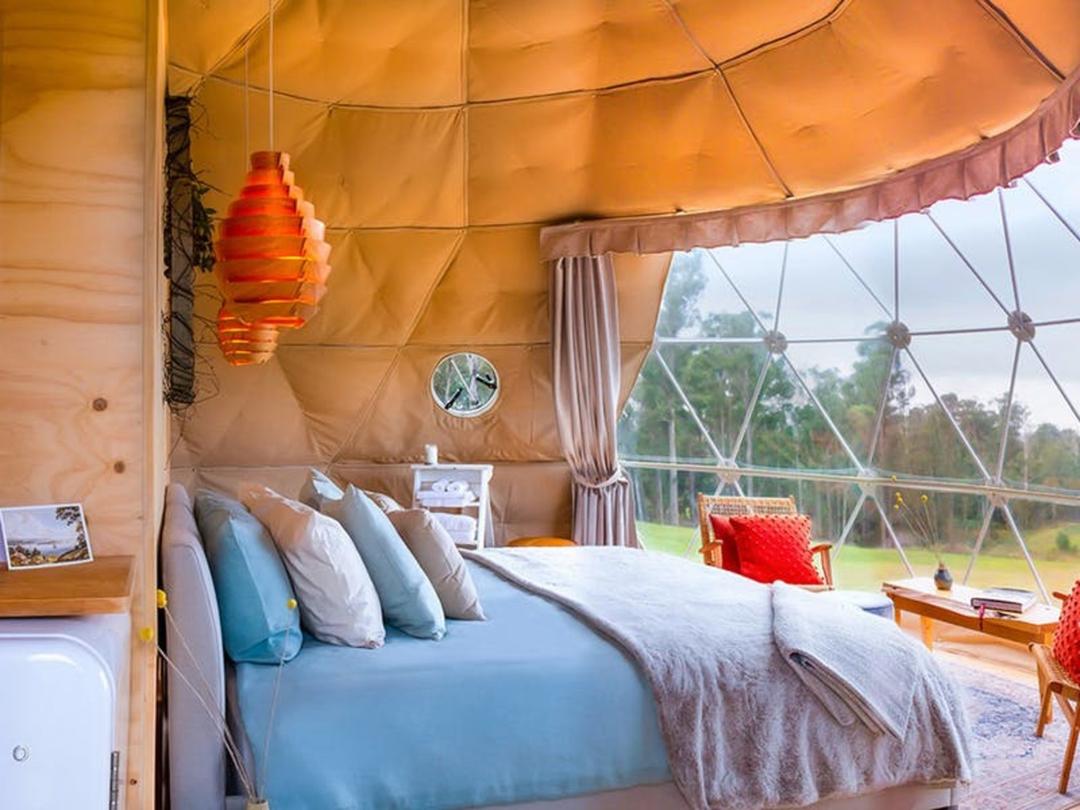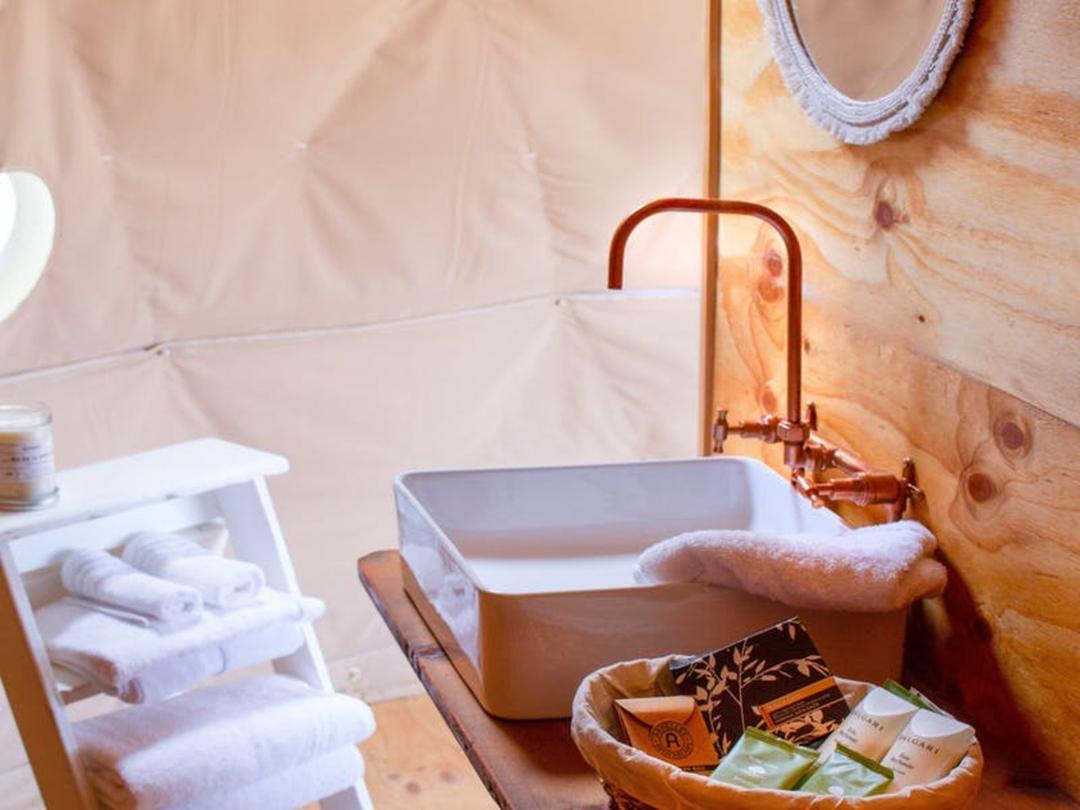 Domescapes Glamping in the Vines
103 Glendale Rd, Sidmouth TAS 7270, Australia
Platypus House
Platypus House offers the opportunity to view live platypuses and echidnas at Beauty Point, Tasmania. Be amazed by these unique animals in daylight conditions and in an indoor setting. Tasmanian platypuses and echidnas are unique and cannot be seen anywhere else in the world. You are guaranteed to see both these spectacular egg-laying mammals actively feeding and playing during the guided tour. Learn and be amazed about the biology of both mammals and how they live. Have fun choosing a memento from the gift shop and enjoy a coffee from the café overlooking the Tamar River. Japanese and Chinese language information sheets are available. Platypus House has been established to advance community understanding and awareness of these unique animals. Platypus House sits on the western banks of the Tamar River at Beauty Point, about a 40-minute drive north of Launceston (44 km).
Platypus House
200 Flinders St, Beauty Point TAS 7270, Australia
Seahorse World
Curious creatures abound at Beauty Point's Seahorse World, Australia's only working seahorse farm, which features tens of thousands of seahorses, and a breeding program for the rare spotted handfish. Visit neighbouring Platypus House to see Tasmania's monotremes – platypuses and echidnas – including Big Jupiter, the largest platypus in captivity, and the resident echidnas that wander among visitors' feet.
Seahorse World
200 Flinders St, Beauty Point TAS 7270, Australia
Narawntapu National Park, Parks and Wildlife Service
To appreciate Tasmania's wildlife in the wild, head to Narawntapu National Park. Spot Forester kangaroos and wallabies in the Springlawn clearings, spend half a day hiking to Archers Knob for the park's best view, or stroll along the sands of Bakers Beach. A pristine wilderness area regarded as one of the best places in Tasmania to see wildlife in its natural surroundings. There are regular sightings of wallabies, forester (eastern grey) kangaroos, quolls, Tasmanian devils, a myriad bird life and Tasmania's three spectacular snake species. Activities include camping, bush walking, swimming, fishing, horse riding, sightseeing and photography.
Narawntapu National Park, Parks and Wildlife Service
1349 Bakers Beach Rd, Bakers Beach TAS 7307, Australia
Ghost Rock Wines Tasmania
While away the rest of the afternoon with glass in hand at Ghost Rock Wines Tasmania, looking over the vines to distant Bass Strait. Ghost Rock Wines is a family-owned winery, located on the beautiful coastline of Northern Tasmania, just 15 minutes from Devonport/Spirit of Tasmania terminal and one hour from Launceston and Cradle Mountain. Ghost Rock's Cellar Door and Eatery overlooks their vineyards, with striking views of the ocean, rolling patchwork hills and mountains. Open Thursday to Sunday from 12noon to 4 pm for wine tastings of their world-class cool climate premium wines, Ghost Rock and Supernatural and lunch, featuring Tasmanian produce. A family-friendly winery, the options are plentiful - relax on the deck, sun yourself in the alfresco gravel garden, laze around on the lush green lawns with a picnic blanket or bean bag or cosy up inside as you relax and unwind. A red five star James Halliday rated winery, the award-winning wines are exclusively grown, vinified and bottled on the Estate. The family is fueled by the sort of obsession that only comes from being a regional pioneer. The winery also has a modern and timeless events space, perfect for weddings and special events.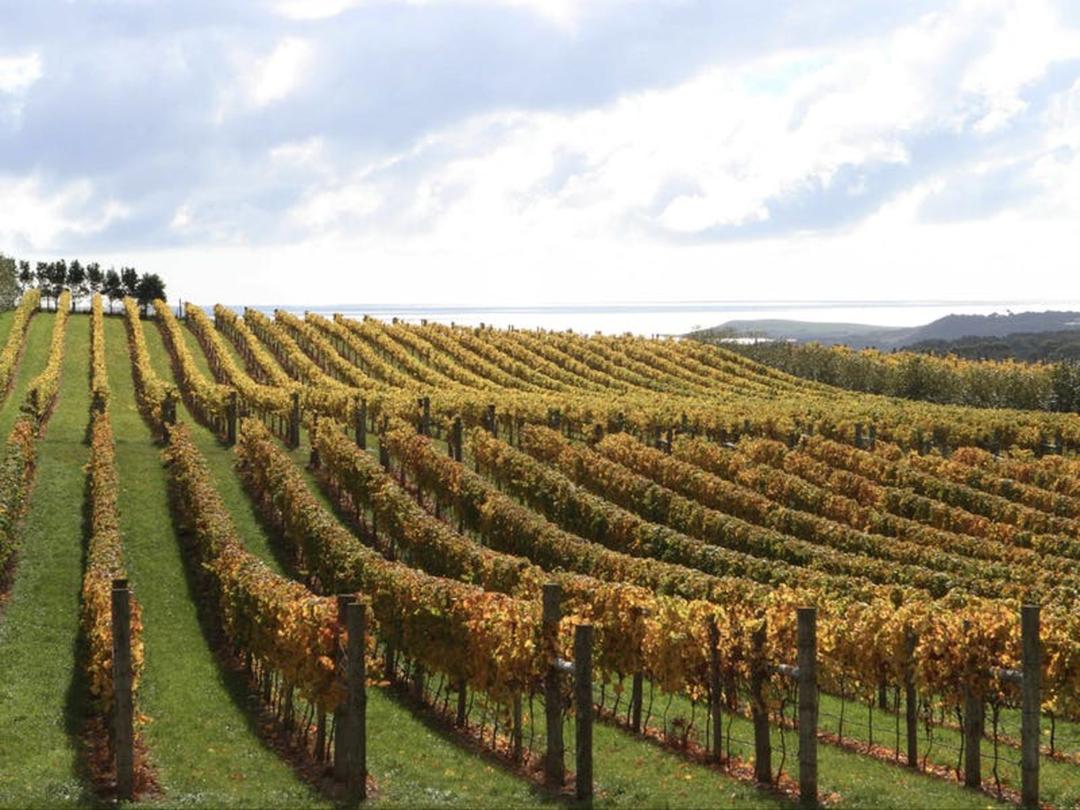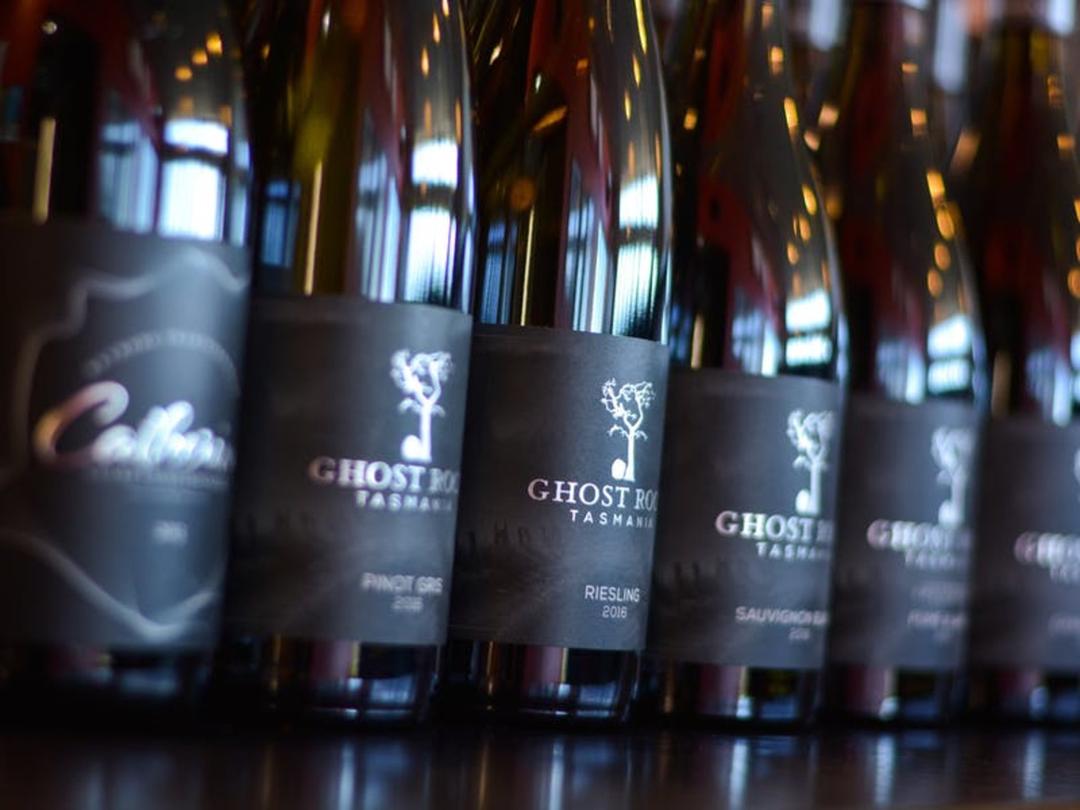 Ghost Rock Wines Tasmania
1055 Port Sorell Rd, Northdown TAS 7307, Australia
Shearwater Resort
Overnight in Port Sorell, where options include Shearwater Resort, home to a nine-hole golf course, and Hawley House. Set amongst 30 hectares of landscaped gardens and a golf course, Shearwater Resort is the perfect vantage point to discover Tasmania. Located just outside of Devonport on Tasmania's North West Coast, Shearwater is central to some of Tasmania's most spectacular wilderness attractions and tourist destinations while offering the perfect place to unwind and refresh. Explore nearby beaches, caves and waterfalls, or visit wineries, art galleries and quaint country towns for some of Tasmania's best day trips. Guests can marvel at the fairy penguin population from nearby Lillico Beach, only 10 minutes from Devonport, or venture out for a hike at Cradle Mountain National Park. Perfect for the golfing enthusiast, Shearwater Resort is home to a 9 hole Golf Course, as well as squash and tennis courts. After a day of exploring, relaxation can be found at every turn, with indoor heated swimming pools, spa, and sauna, and the kids will be kept entertained by the games room and children's playground. The spacious 1 and 2 bedroom apartments have everything you need to stay at your own pace or meet fellow travellers at the onsite Shearwater Tavern. Shearwater Tavern features Waves Restaurant, Sports Bar, Bottleshop, Gaming Room and regular live music.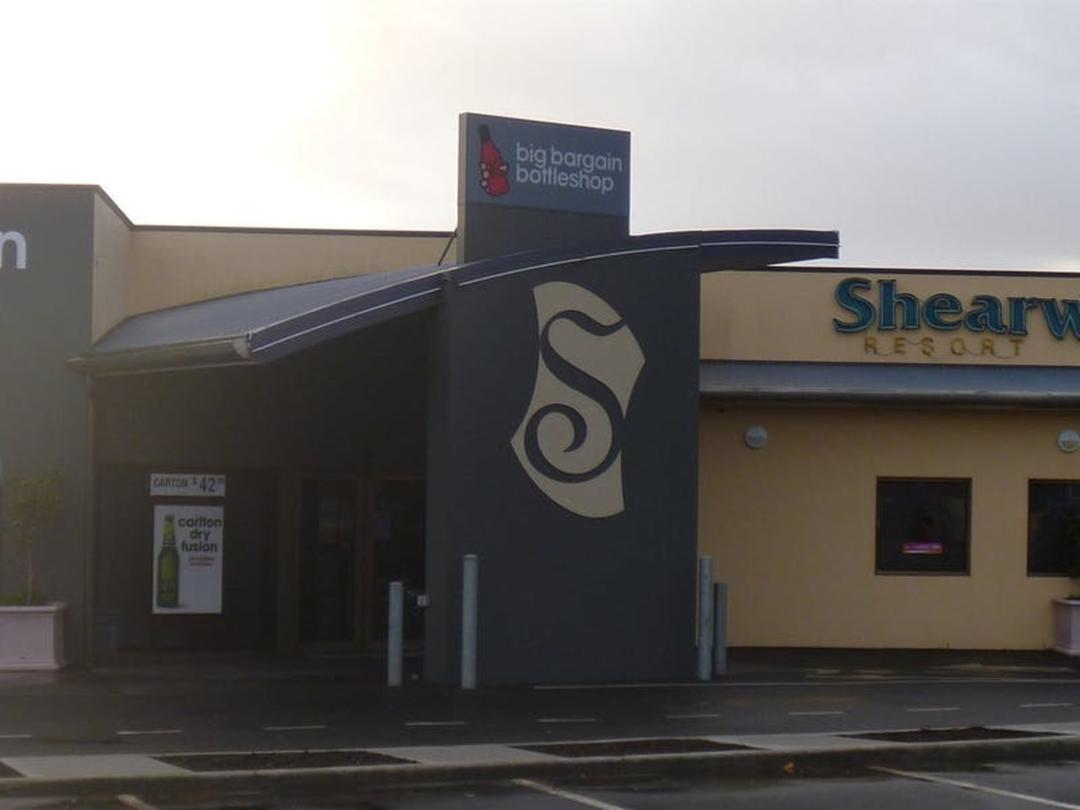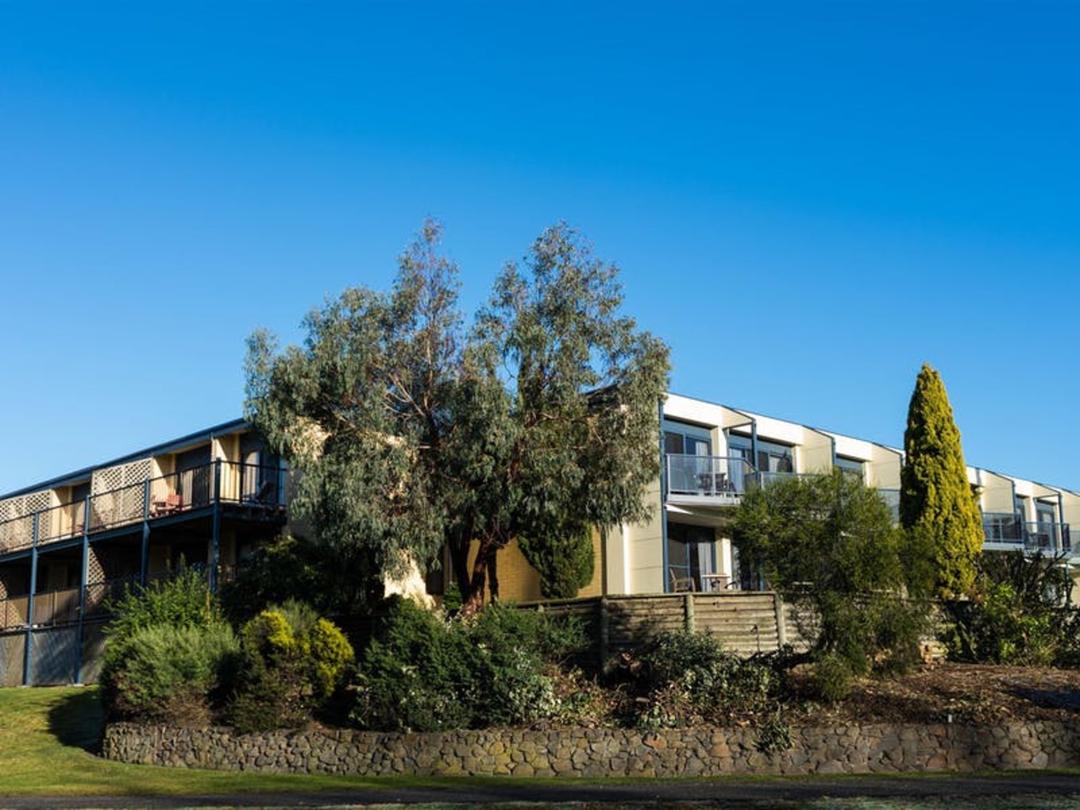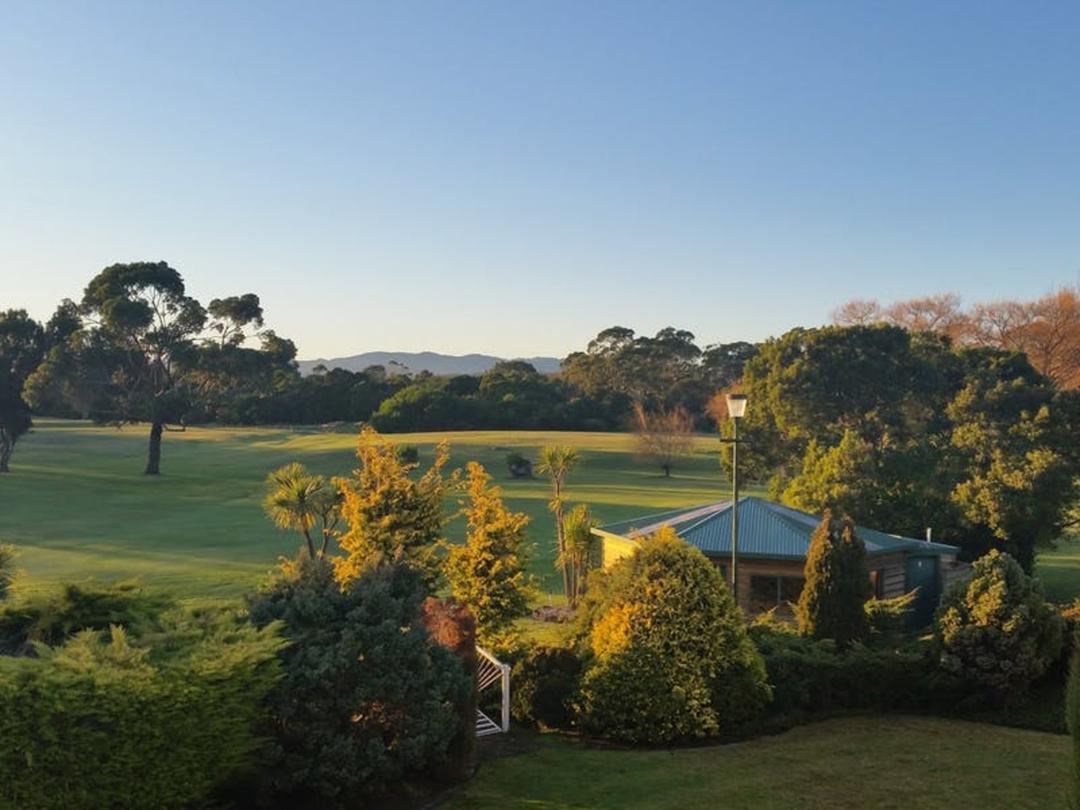 Shearwater Resort
17-23 Shearwater Blvd, Shearwater TAS 7307, Australia
Seven Sheds Brewery
Roll into topiary-themed Railton to find Seven Sheds Brewery Meadery and Hop Garden. Check out the source – the hop garden – and take a tasting or brewery tour. A Cradle to Coast Tasting Trail member, the Seven Sheds cellar door is centrally located within a region that provides a range of foodie and beverage attractions within easy touring distance of Launceston, Devonport and Burnie and en route to Cradle Mountain. Seven Sheds cellar door is also at the centre of the Wild Mersey mountain bike trail network being developed between Latrobe and Sheffield on Tasmania's North West Coast. The cellar door offers up to five beers for tasting and by the glass, plus bottled seasonal brews and limited release brewer's reserves to tantalise the tastebuds. Informative brewery tours are available for those who want to know more about the brewing process. Railton parkrun is less than 500m away as is the Tasmanian Trail and is also handy for visitors stocking up on their way to the Spirit of Tasmania ferry. Cellar door samples, tasting paddles, beer by the glass and bottle sales are available throughout the year. Pre-booked brewery tours are available Friday to Sunday.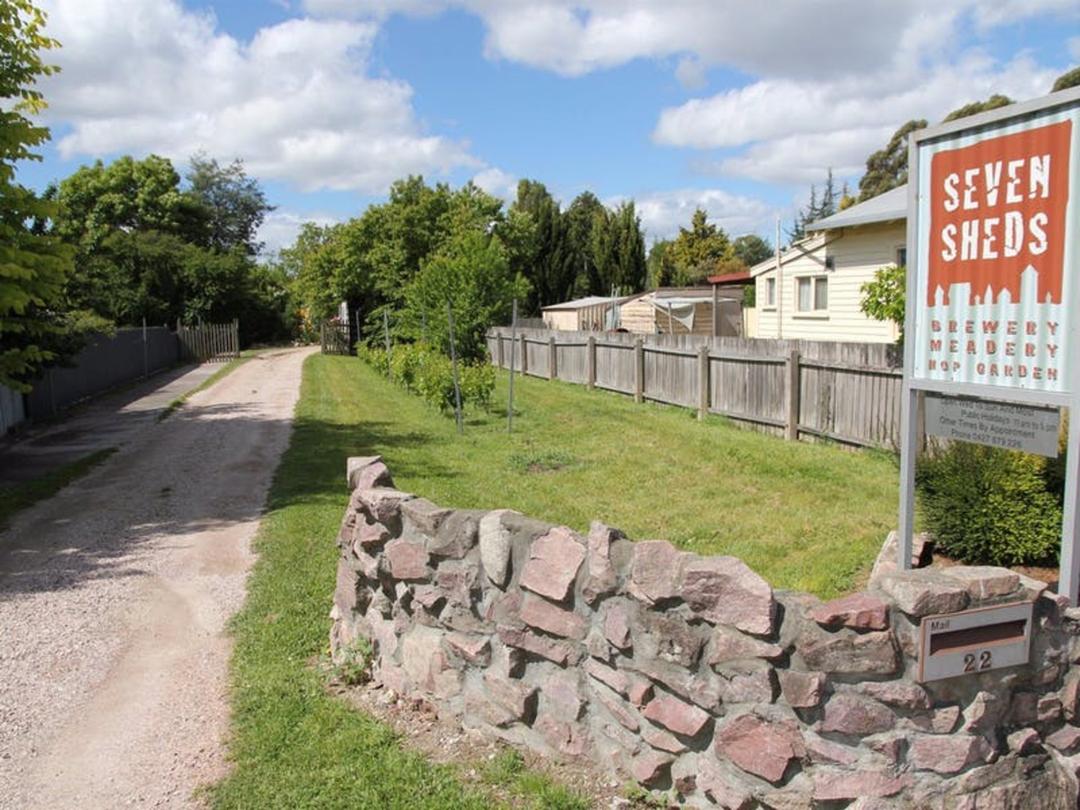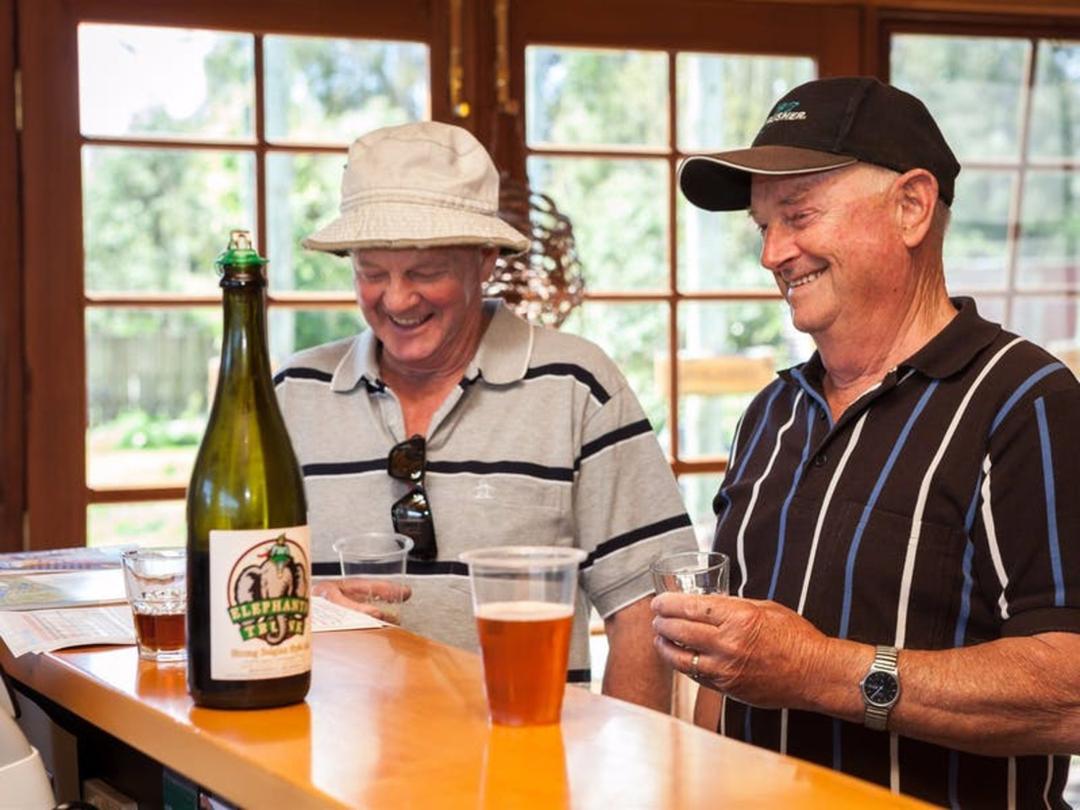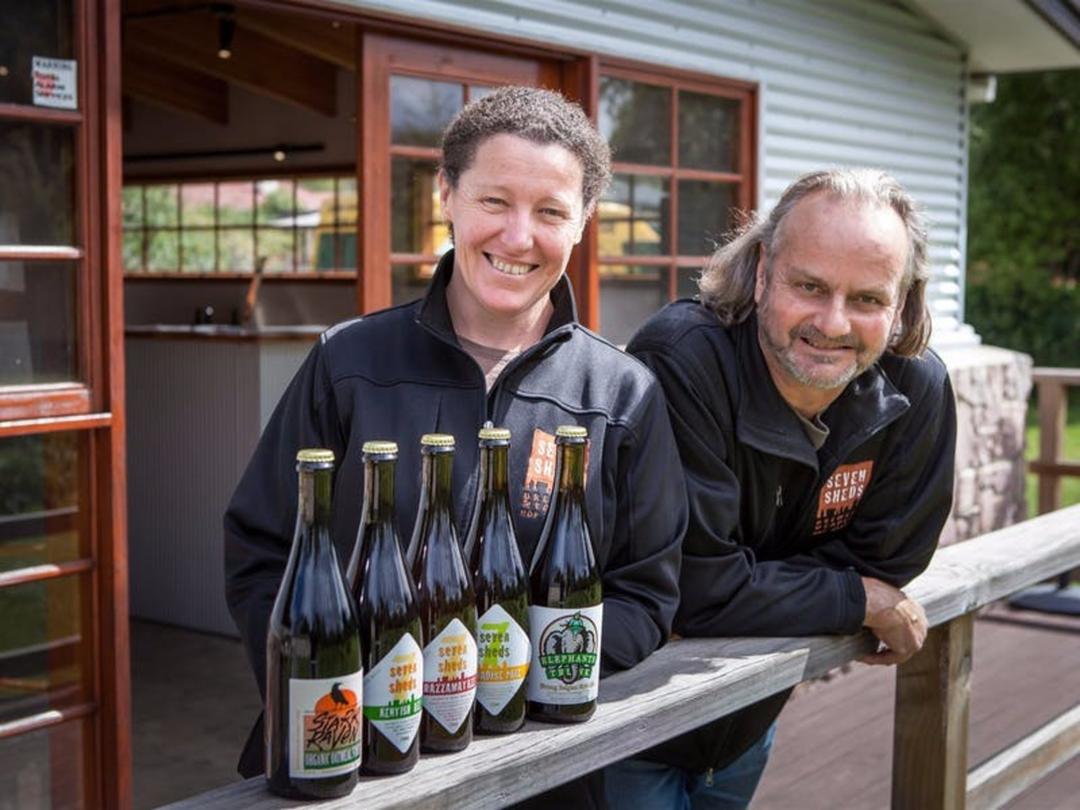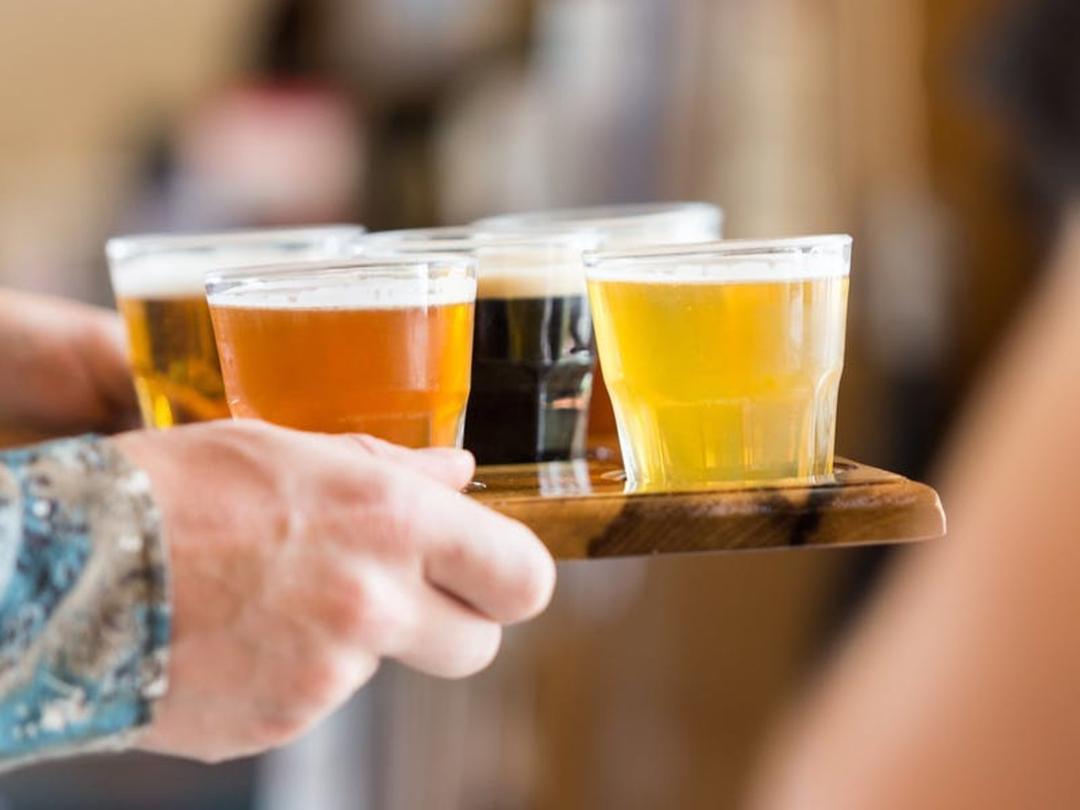 Seven Sheds Brewery
22 Crockers St, Railton TAS 7305, Australia
Wild Mersey Mountain Bike Trails
Pedal off the calories at Wild Mersey, one of the state's newest mountain-bike trail networks, with more than 30 kilometres (and counting) of trails near Latrobe. Venture into the wilderness, take on the peaks and roll the Mersey River flats in what will ultimately be 100+ kilometres of mixed-landscape riding perfectly geared for multi-day exploring. Serious switchbacks are rewarded with epic views and descents linked to flowy tracks to inspire the next generation of adventure riders. The Wild Mersey is Tasmania's next must-ride mountain bike network.
Wild Mersey Mountain Bike Trails
Latrobe TAS 7307, Australia
Eagles Nest Retreat
Eagles Nest Retreat has three award-winning self-contained luxury, spa, properties nestled in the idyllic countryside near Sheffield, and Cradle Mountain in north-western Tasmania. Recently added Skyview Barn offers a venue for events, parties, weddings and elopements of all sizes. Celebrate, stay and recover all in the one private, idyllic location. Eagles Nest Retreat is surrounded by farmland and offers a luxurious and secluded location. Guests are encouraged to shut the gate and enjoy their private garden of Eden. Whether it be a short break with friends or a romantic honeymoon, Eagles Nest Retreat offers a luxury hideaway, that is exclusively yours to enjoy. Spend time exploring nearby Cradle Mountain, before returning to your retreat to enjoy one of the many spas, or indulge in our in-house services such as a private chef or massage. Each Nest can accommodate a couple or up to 4,6 or 8 guests. With accommodation for up to 18 people across our 3 properties, it offers the perfect boutique location for a celebration or group getaway in privacy. With the addition of our Skyview Barn, there is now a central location to hold your wedding, elopement or party with additional guests on-site and your closest friends and family staying in the Nests. There has never been a time more precious to visit this private location in Tasmania.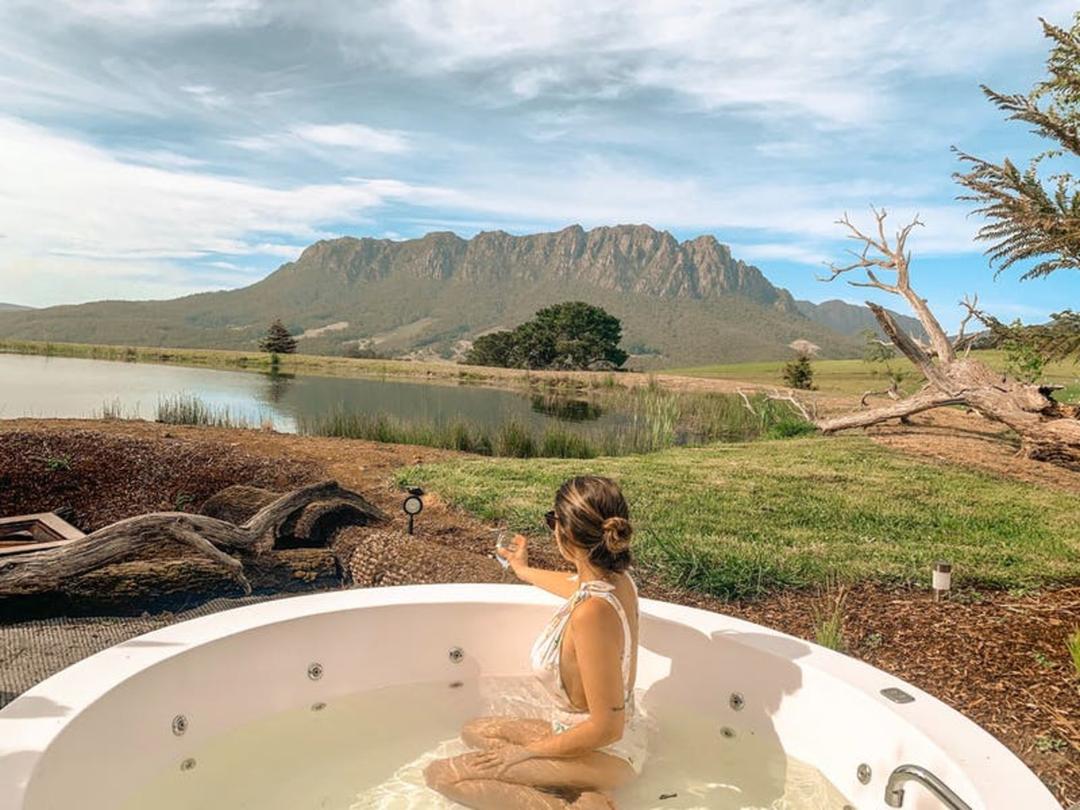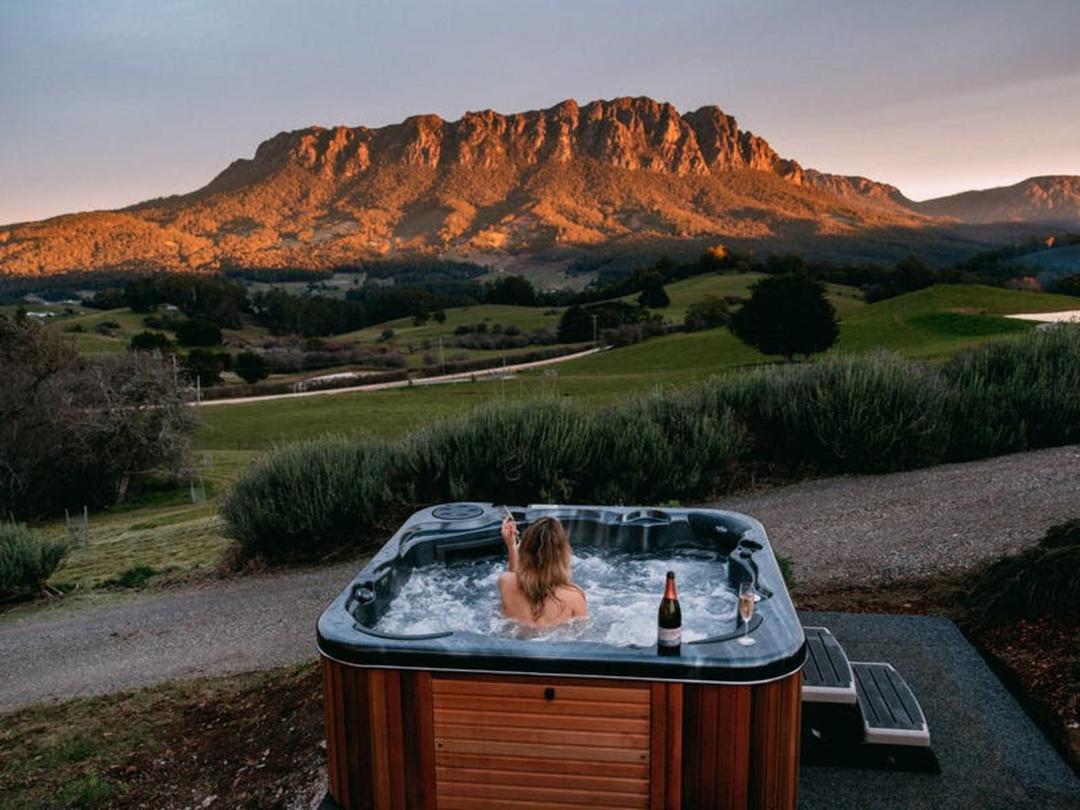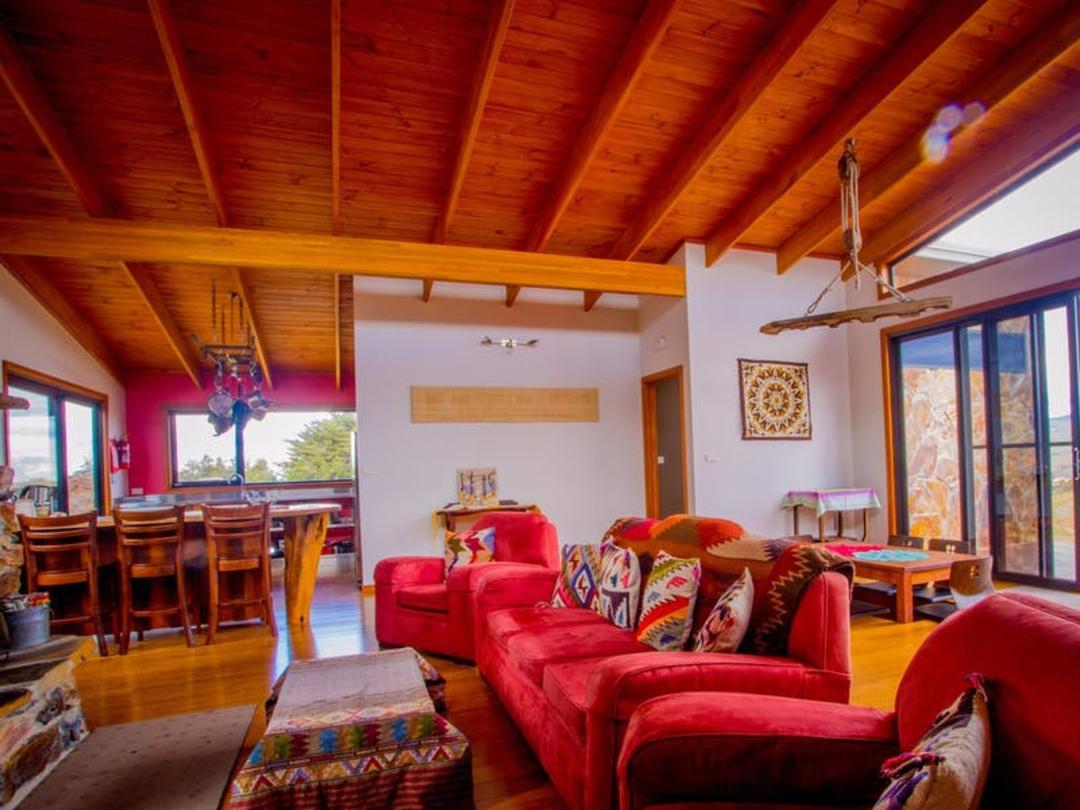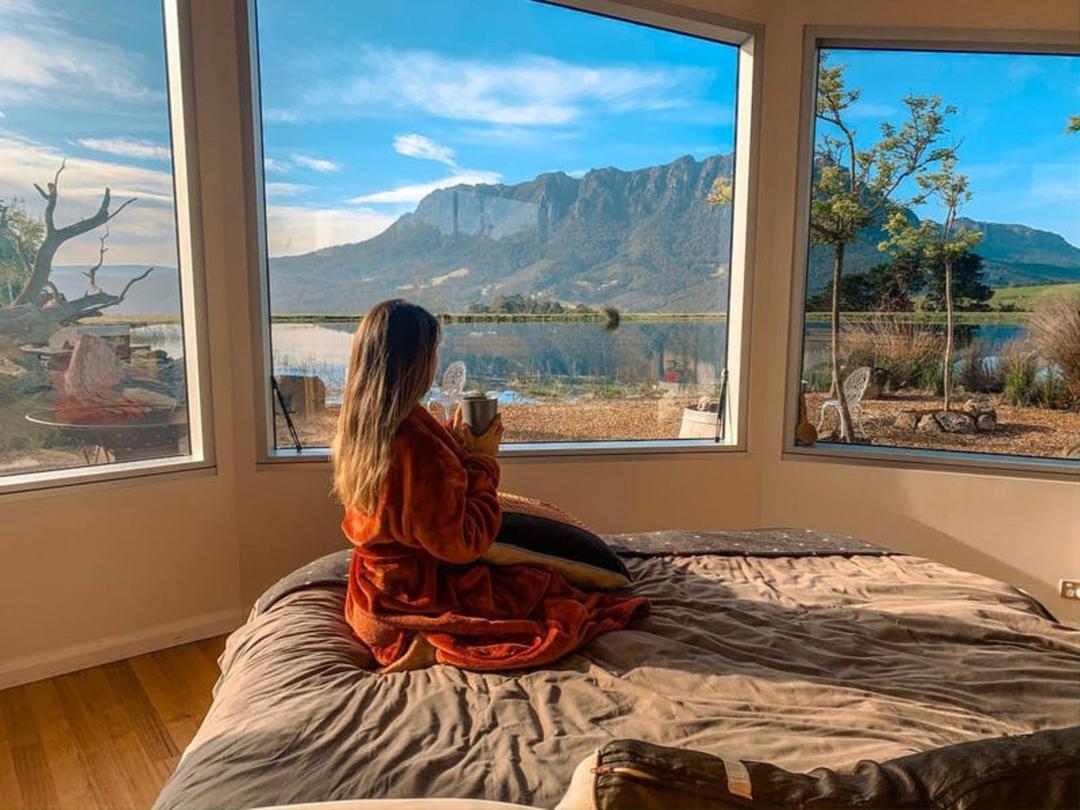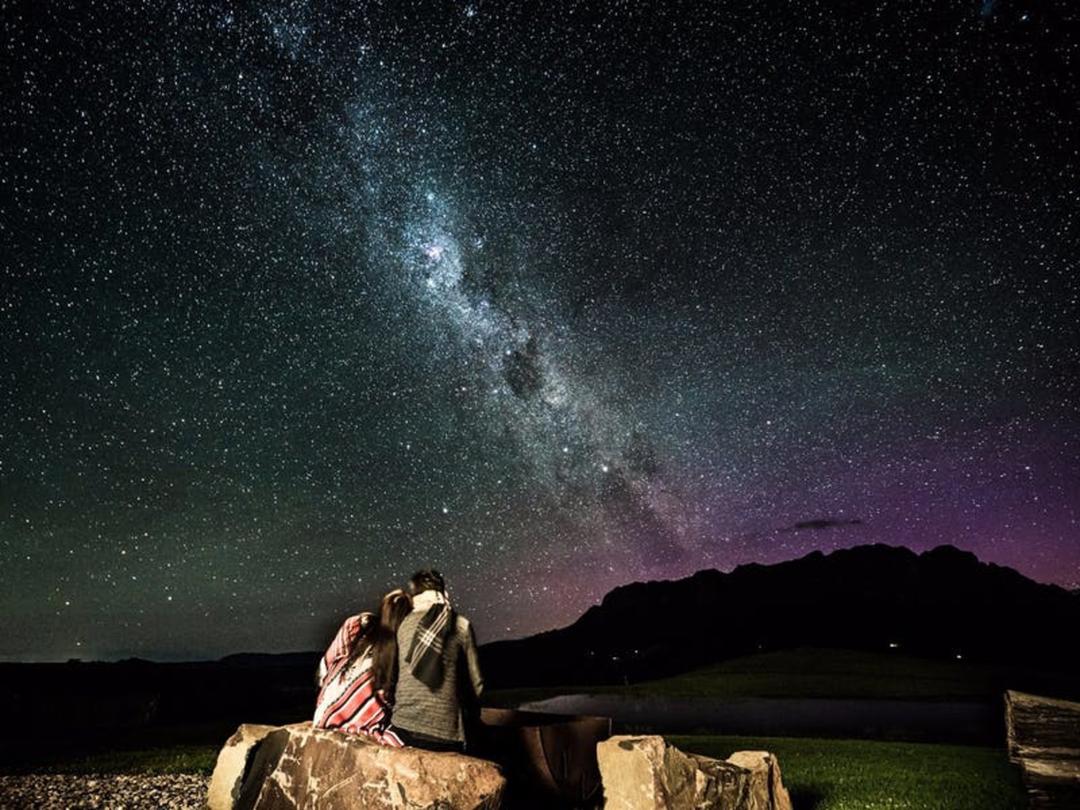 Eagles Nest Retreat
192 Careys Rd, West Kentish TAS 7306, Australia
Location
Stay the night near Sheffield. Glencoe Country Bed and Breakfast and Eagles Nest Retreat are good options. An intimate, comfortable guest house, offering you relaxing country views from the comfort of your bed! Glencoe Country Bed & Breakfast is located in the heart of the stunning Cradle Mountain and Lakes District in North West Tasmania, just a short drive from the beautiful coastal beaches and towns, near Sheffield (the Town Of Murals) - but a 'world away' from the rest of the world.
House of Anvers
Chocolate calls. On the Bass Highway outside Latrobe, House of Anvers has tastings and sales of its Belgian-style chocolates, plus viewing areas into the factory. The Dark Fortunato No 4 Peru chocolate is made from Nacional Cacao, certified as the world's original cacao and thought to be extinct as recently as 2009.
House of Anvers
9025 Bass Hwy, Latrobe TAS 7307, Australia
Spreyton Cider Co
Find Spreyton Cider Co. deep among Spreyton's century-old apple orchards. The cellar door has tastings and views into the production and bottling room. Spreyton Cider Co. produces premium Tasmanian ciders made from our own apples. Our Cidery located on our working orchards in Spreyton offers tastings for $12, allowing visitors to try a selection of ciders and ginger beer and receive a glass or stubby of their favourite. Spreyton Cider Co. is the latest venture from Spreyton Fresh, home of the finest Fresh Apple Juice since 1998. Our families have been growing apples in Spreyton since 1908. Building on our expertise in producing the best fresh apple juice, our range of ciders are classic examples of the cider maker's art. All our ciders are made from 100% Tasmanian apples and pears, with most grown in our own orchards right here in Spreyton. We have a range of ciders and non-alcoholics and in addition, make Ginger Beer as well. In late 2018 we invested more money to make improvements to the outdoor seating and dining area around the cidery. We now have a semi-permanent food truck on site selling coffee and café items all year round.
Spreyton Cider Co
6 Melrose Rd, Spreyton TAS 7310, Australia
Tasmazia & The Village Of Lower Crackpot
In Promised Land – yes, it's a place – comes the promise of fun at one of the world's largest maze complexes, Tasmazia and the Village of Lower Crackpot. Choose among eight mazes, then wander the Village of Lower Crackpot, with dozens of model buildings representing more than 40 countries. Discover the magical world of Tasmazia and the Village of Lower Crackpot, offering fun and laughter for the whole family. Tasmazia is one of the world's largest maze complexes with eight mazes to explore, including four mature botanical mazes, planted in viburnum and Chinese honeysuckle. Located on route to Cradle Mountain, near the Lake Barrington Rowing Course, just 15km south of Sheffield (Town of Murals) or 40km south of Devonport in Tasmania's North West. Tasmazia prides itself on being politically incorrect and there are humorous quotes and surprises to be found throughout the complex. You can wander the amazing Village of Lower Crackpot, built to 1/5th scale, with each building having a unique Tasmanian story, or find the embassy of your fore bares in Embassy Gardens where over 40 countries represented. The complex also includes The Three Bears Cottage, Cubby Town, lookouts and a field of 10,000 lavender plants (peak flowering in January). There's a gift shop selling Tasmanian honey and lavender products as well as souvenirs, puzzles and treats. Tasmazia is also famous for pancakes and no visit is complete without a visit to the café. At Tasmazia where fun and laughter rule, visitors of all ages will find a truly memorable experience. Due to COVID-19, Tasmazia is currently closed but will reopen to the public on Friday 4th September 2020.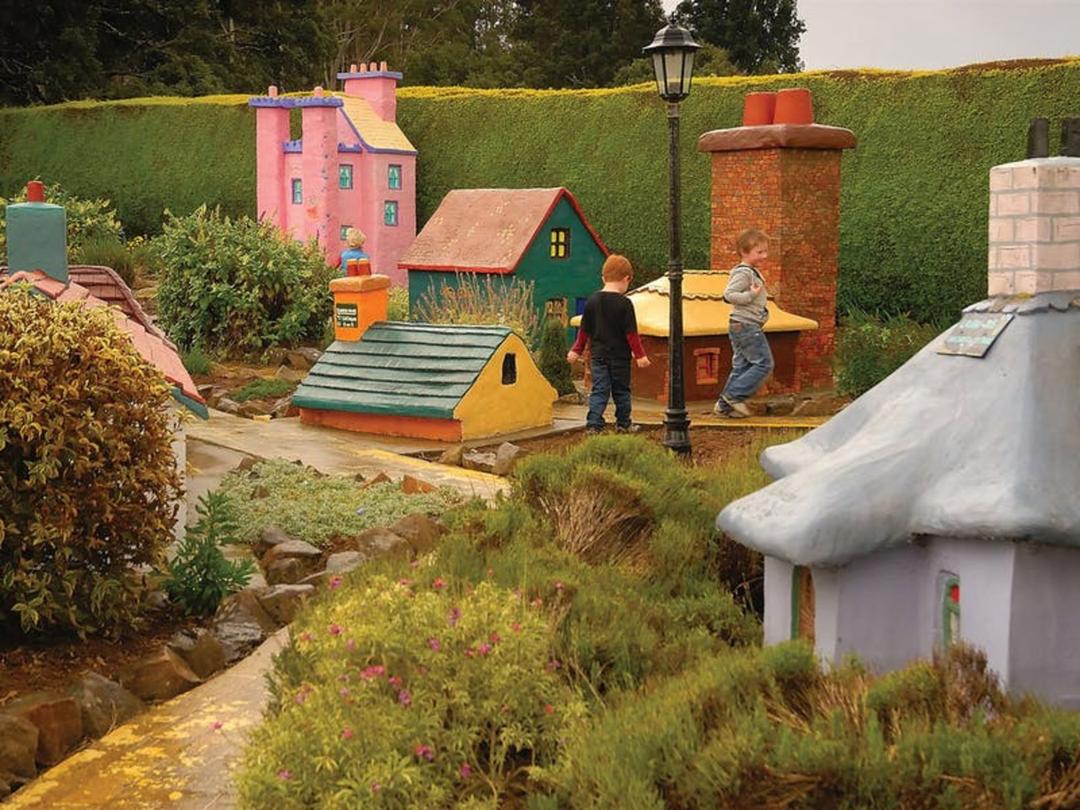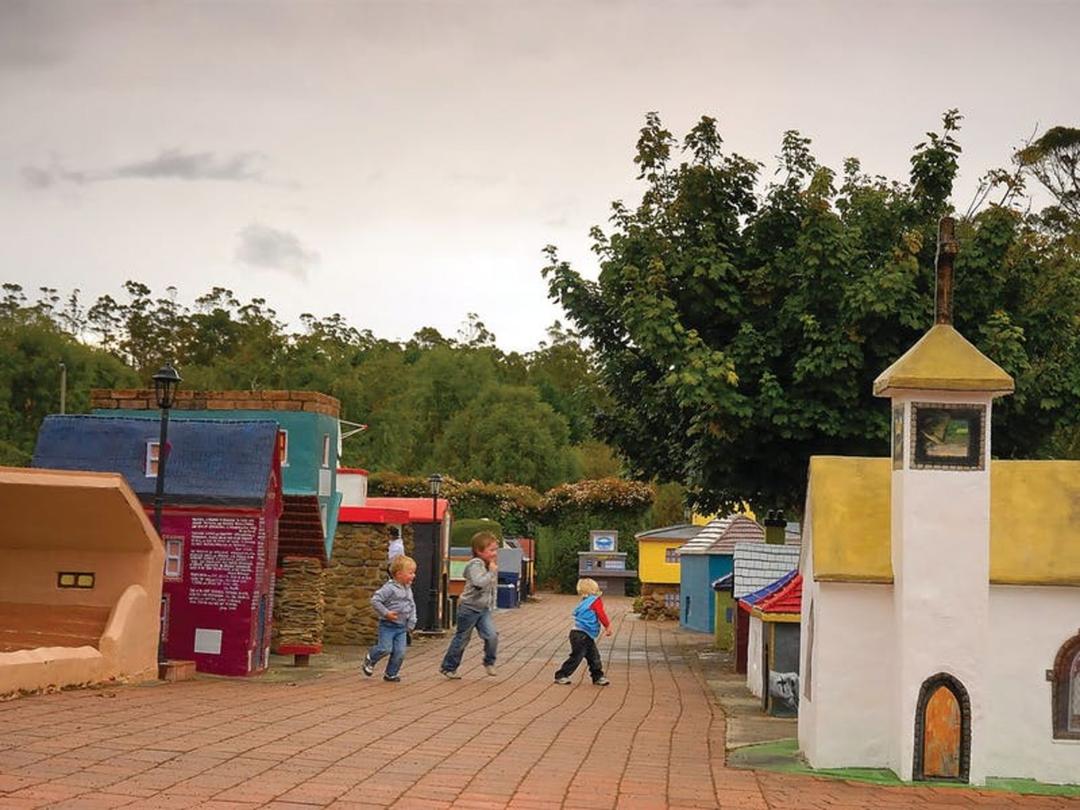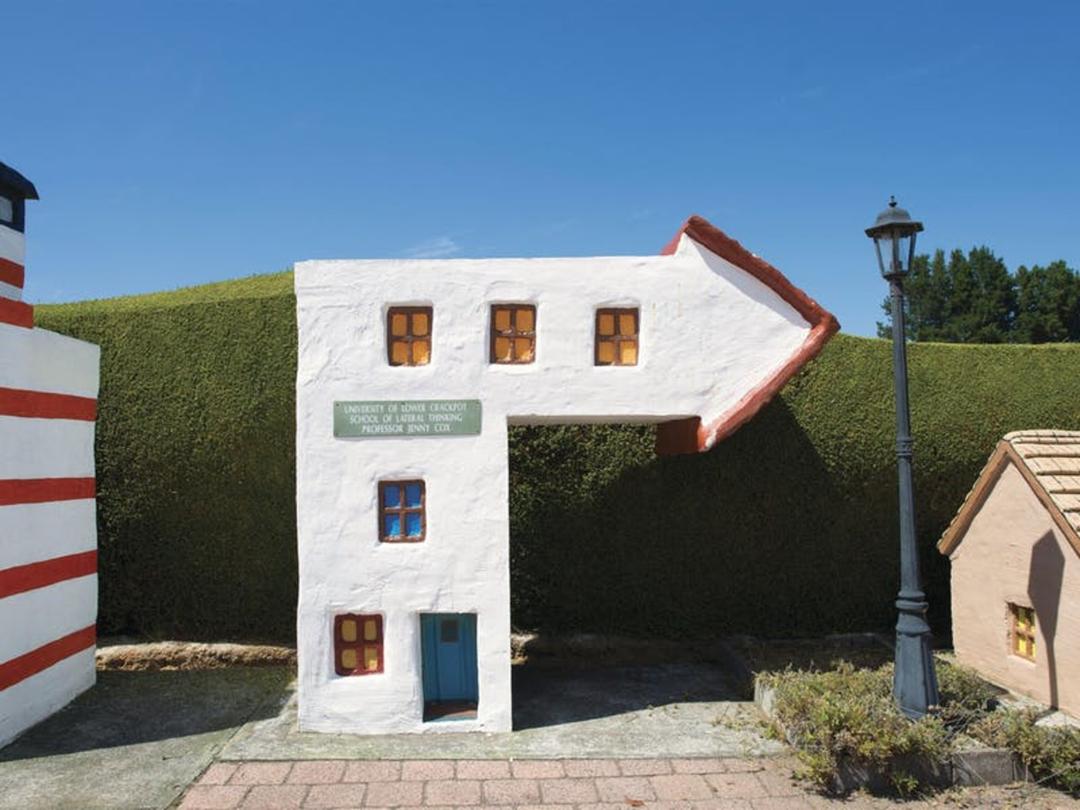 Tasmazia & The Village Of Lower Crackpot
500 Staverton Rd, Promised Land TAS 7306, Australia
Have Story To Share?
Blog with Trip.Social
Reach new audiences and maximize your potential.