4 Days in the North West
Tasmania's north-west is a great place for touring and offers spectacular views at every turn, from Mt Roland near Devonport, Table Cape near Wynyard and the famous Nut at Stanley. And some of Tasmania's prettiest cities and towns sit right on the water's edge on the scenic north-west coast, each with their own unique attractions and relaxed seaside atmosphere.
Credit: discovertasmania.com.au
Stanley Seal Cruises
Take a trip out to Bull Rock with Stanley Seal Cruises to see up to 500 Australian fur seals lounging about like holidaymakers. The 70-minute return cruise on the motor cruiser, "Sylvia C", takes you just one kilometre offshore to Bull Rock. Australian fur seals use Bull Rock as their haul-out or "holiday" rock in seal terms. They rest, lie in the sun, feed and enjoy themselves. The bull seals vary in size from 200 to 350 kilograms, while the females are around 180 to 200 kilograms. You can see anywhere from 50 to 500 seals - bulls, females and juveniles. Bull Rock is also popular with the black-faced cormorant, oystercatchers and Pacific gulls, and sometimes bottle-nose dolphins. We do not feed wildlife. Because it is not a breeding ground, the boat can be up to two metres from the Rock and curious seals come over to inspect the visitors onboard, so there are lots of chances for photographers to get the perfect shot. You also get the unique opportunity to see the Nut from the ocean along with spectacular views of the coastline. Bookings highly recommended and sea conditions apply to the cruise.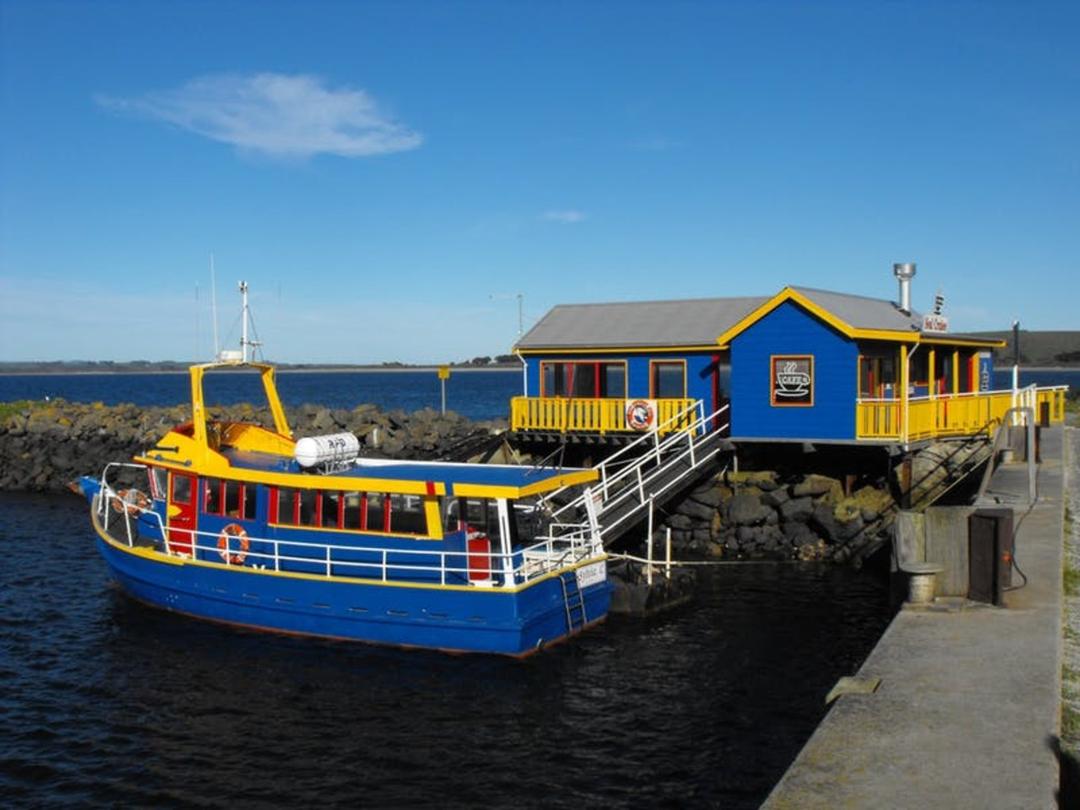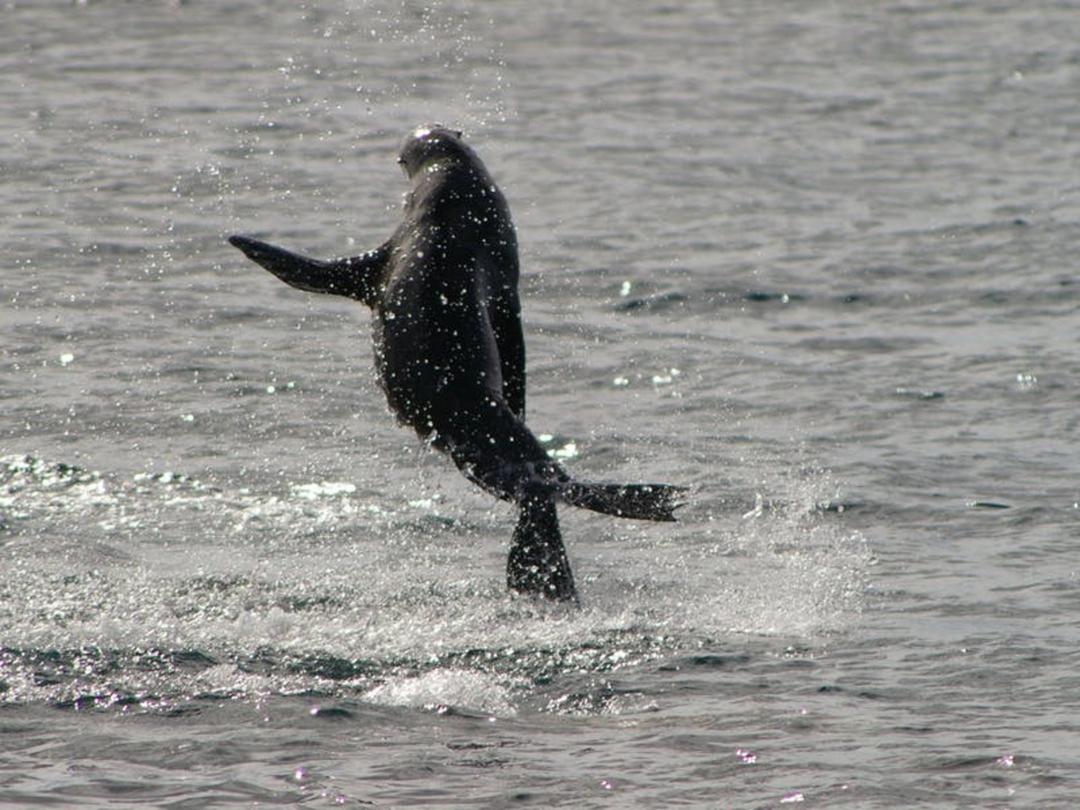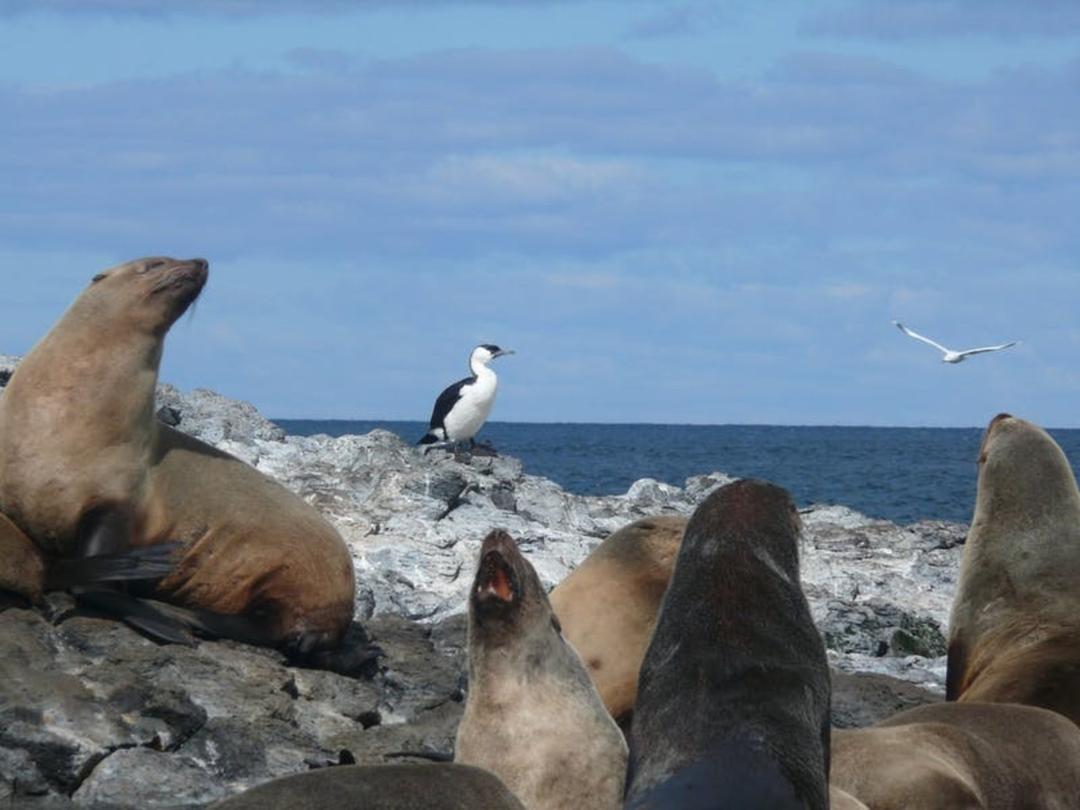 Stanley Seal Cruises
6 Wharf Rd, Stanley TAS 7331, Australia
Hursey Seafoods
Find fish straight off the boats at Hursey Seafoods. Dine upstairs, or grab takeaway from the downstairs counter and head to the shores. You will know you have arrived at Hursey Seafoods when you see the Big Red Cray, nestled under the Nut beside the sea. There is plenty of room to park in a large car park area close to the docks. Often you will see the Managing Director at the slip maintaining his fleet, sometimes joined by wild Fairy Penguins at night. The dine-in area has plenty of window seats overlooking Tatlows Beach, where you will be swept away by Summer sunset views or beach goers at play in the Summer sun. Apart from premium seafood, enjoy char grilled Cape Grim steak or local Nichols free range chicken. Family friendly relaxed atmosphere, plus private Function Area for your special celebration. Order your takeaway at the ground level area and while your meal is being prepared, check out the local fish in the display tanks, or purchase seafood, including fish fillets, lobster, oysters and scallops from the deli. Enjoy your fresh take-away in the near by grassed area in the under cover seating. Step inside, we are looking forward to serving you.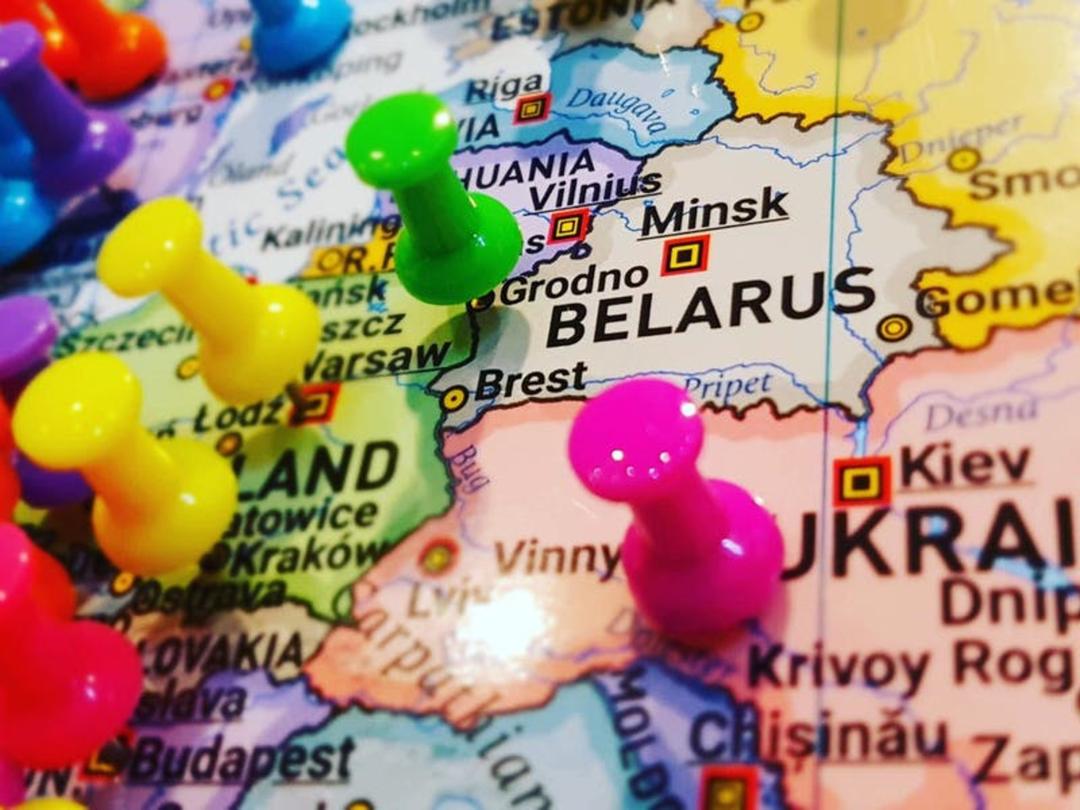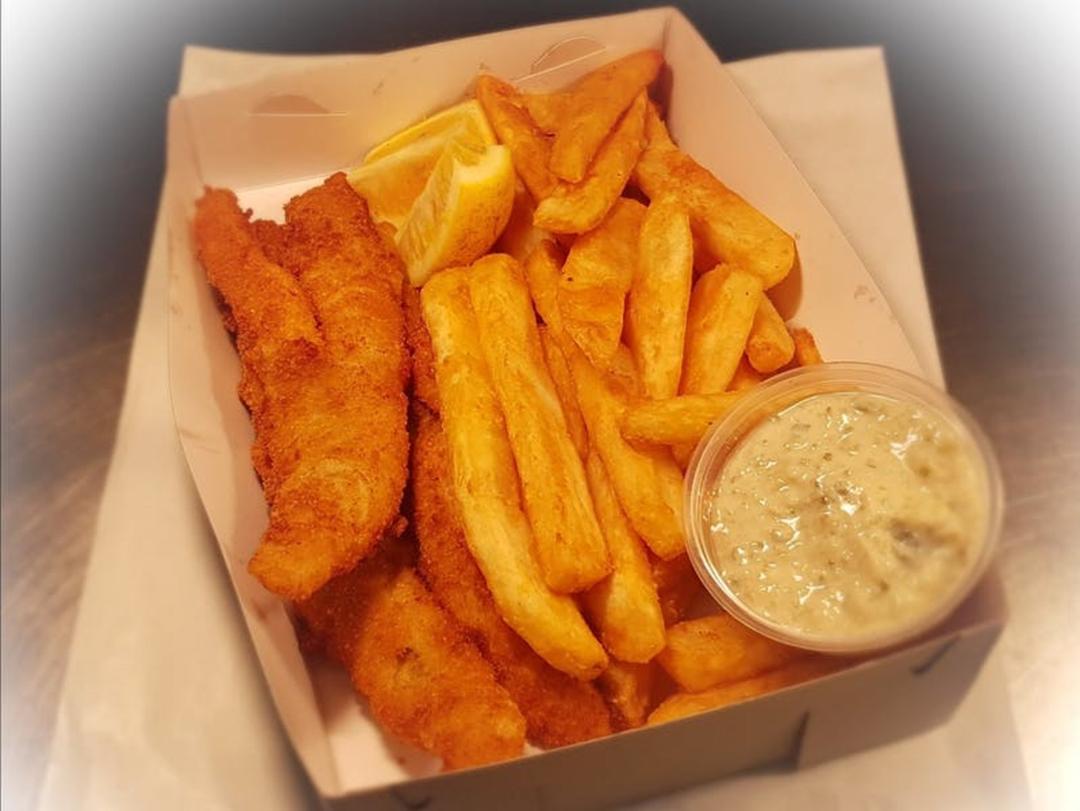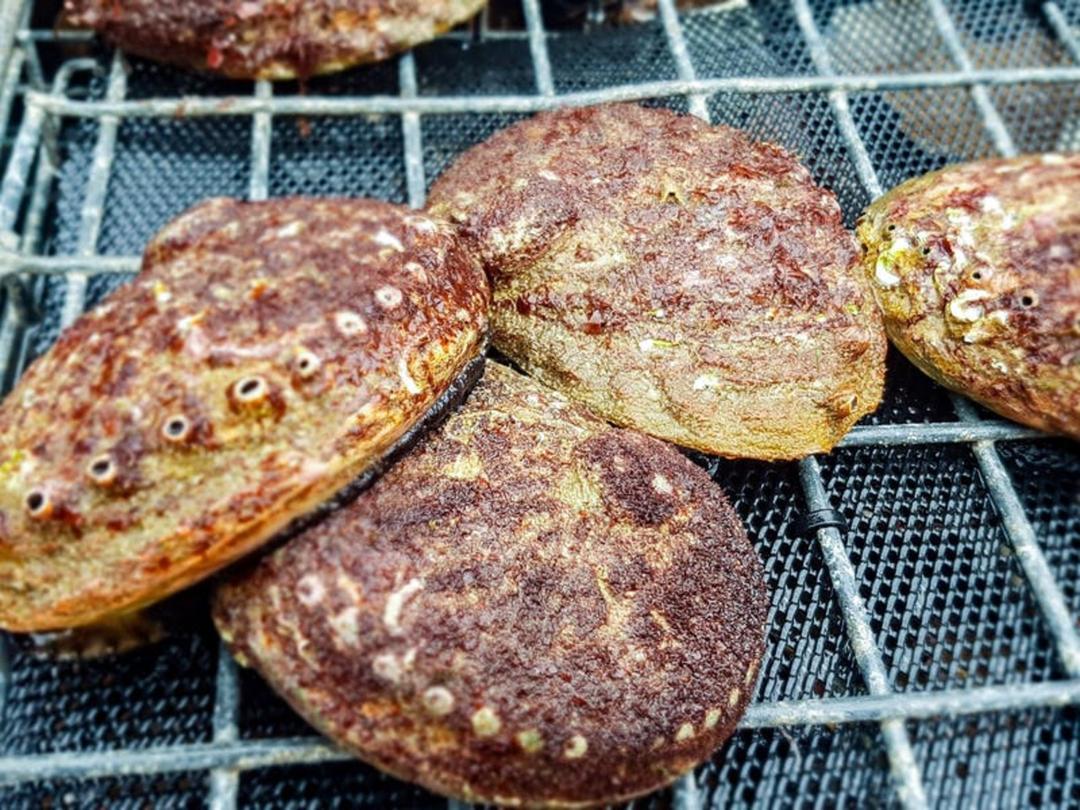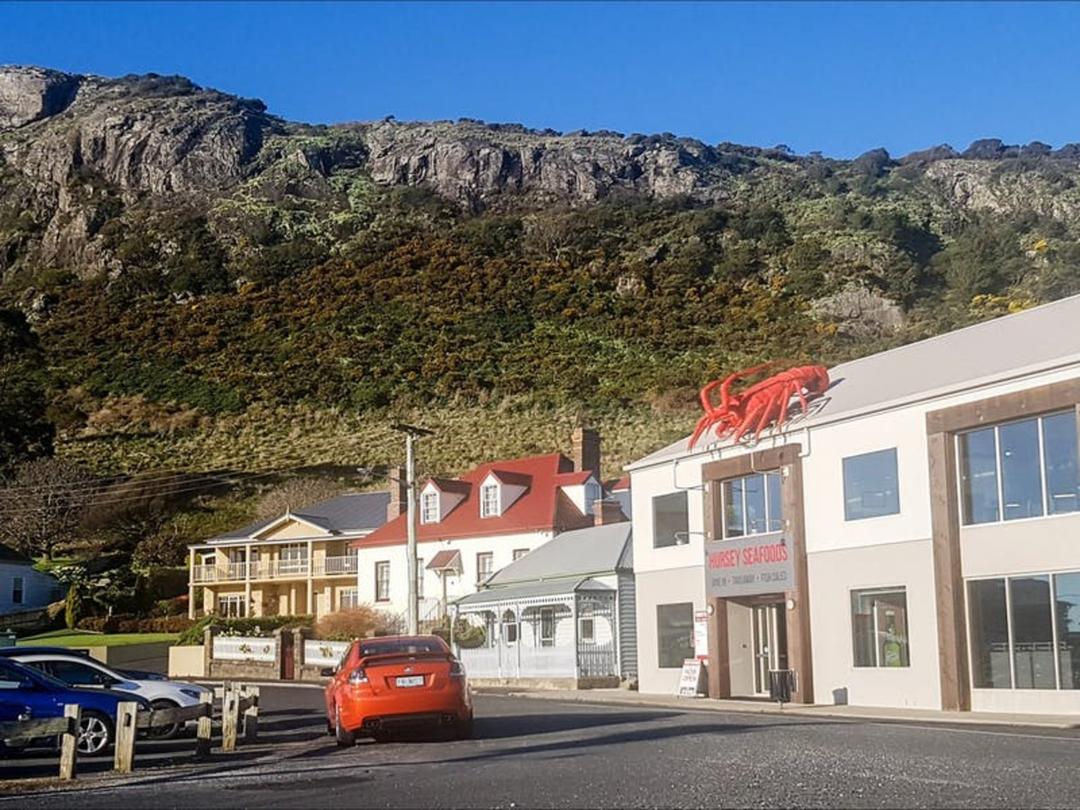 Hursey Seafoods
2 Alexander Terrace, Stanley TAS 7331, Australia
Tarkine Fresh Oysters
It's not just the air that's fresh in the north west, it's rivalled by the waters of takayna/Tarkine, which is where Tarkine Fresh Oysters grows its bounty of bivalves. Visit its Smithton centre for tastings and sales. Tarkine Fresh Oysters prides itself in serving the freshest possible oysters you will ever taste, and the Seafood Chowder is becoming nearly just as famous!! The café will re-open weekdays from 11 am - 3.30 pm, but fresh takeaway oysters can be purchased from 10 am - 5 pm unless sold out! Our menu will provide many oyster options to enjoy with Tasmanian Wine, Craft Beer or our famous Cape Grim Water! Nestled on the coast of Smithton the oysters are grown in some of the cleanest air and water in the world. It's no surprise that this family business only serves the best award-winning oysters, grown just five minutes from the tasting centre and shucked fresh daily. Whether you're in the mood to enjoy natural oysters, complemented by a glass of Tasmanian wine, beer or cider; or are just stopping on your way through and wish to take some ocean fresh treats home with you, make sure you don't miss the opportunity to experience Tarkine Fresh Oyster Farm and Cafe for yourself.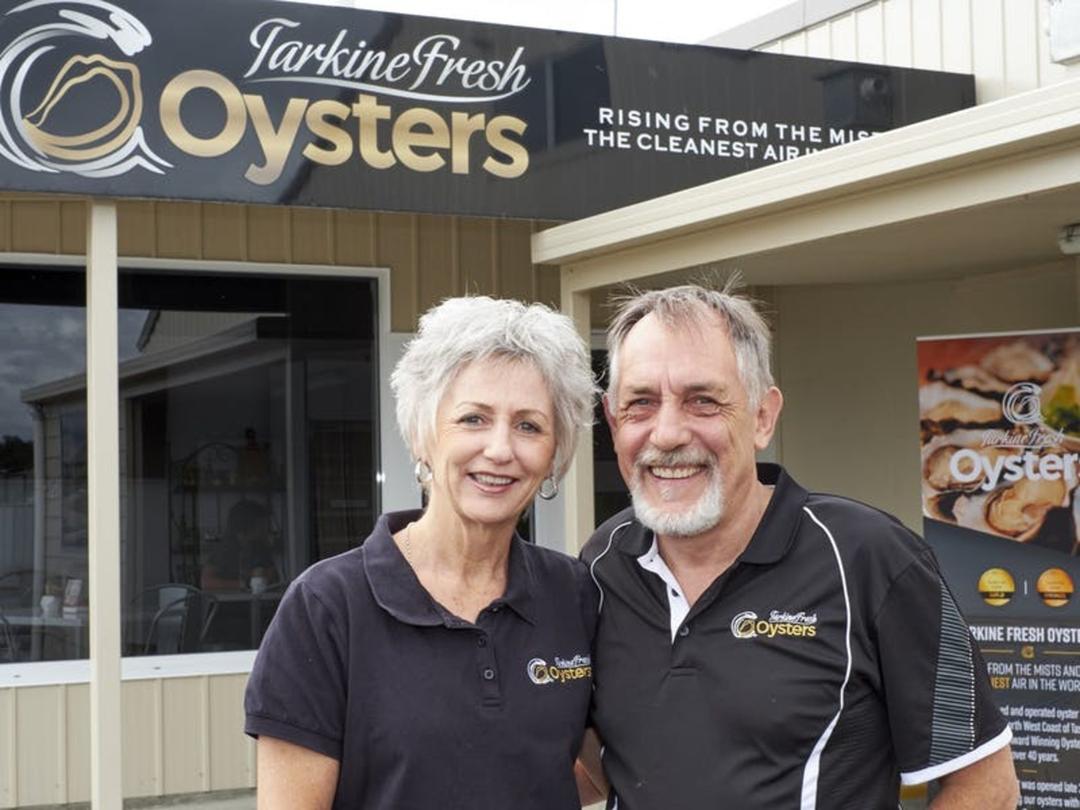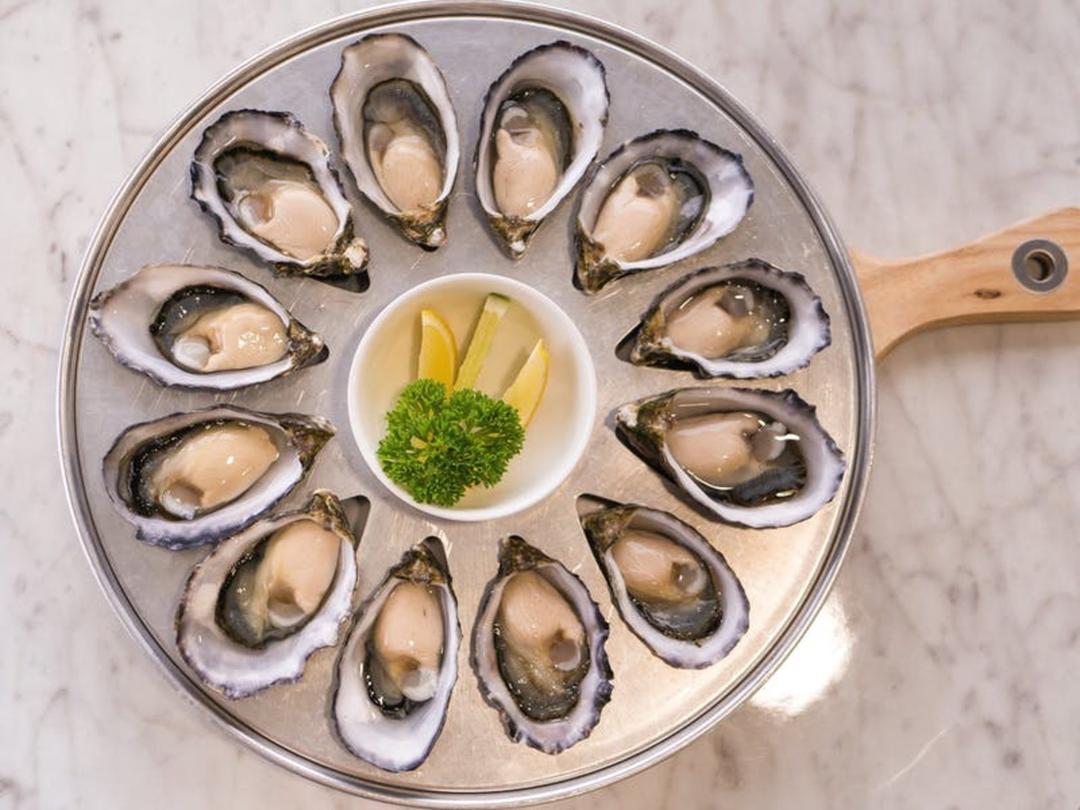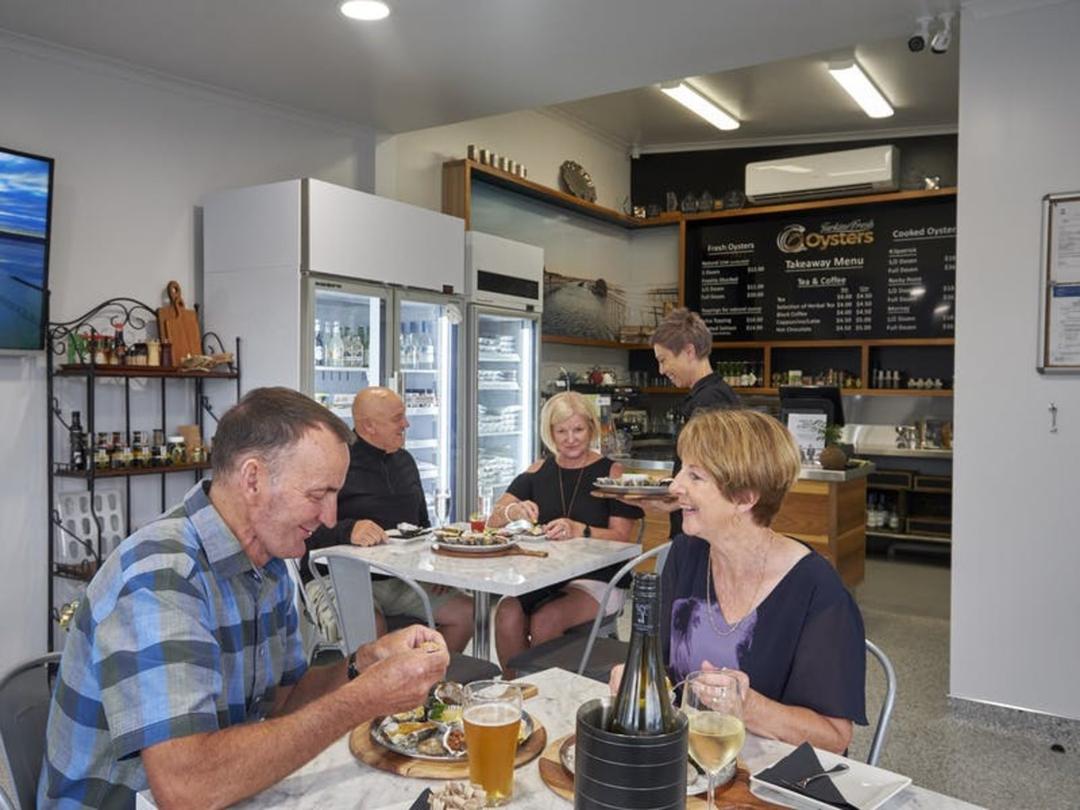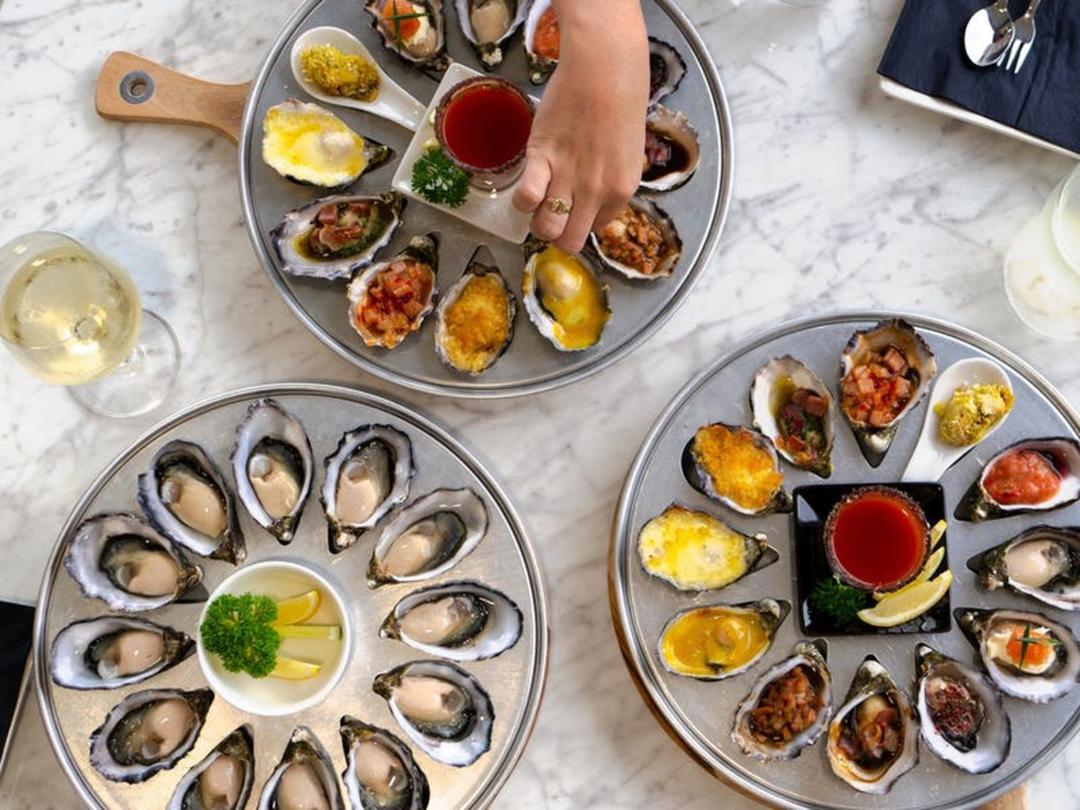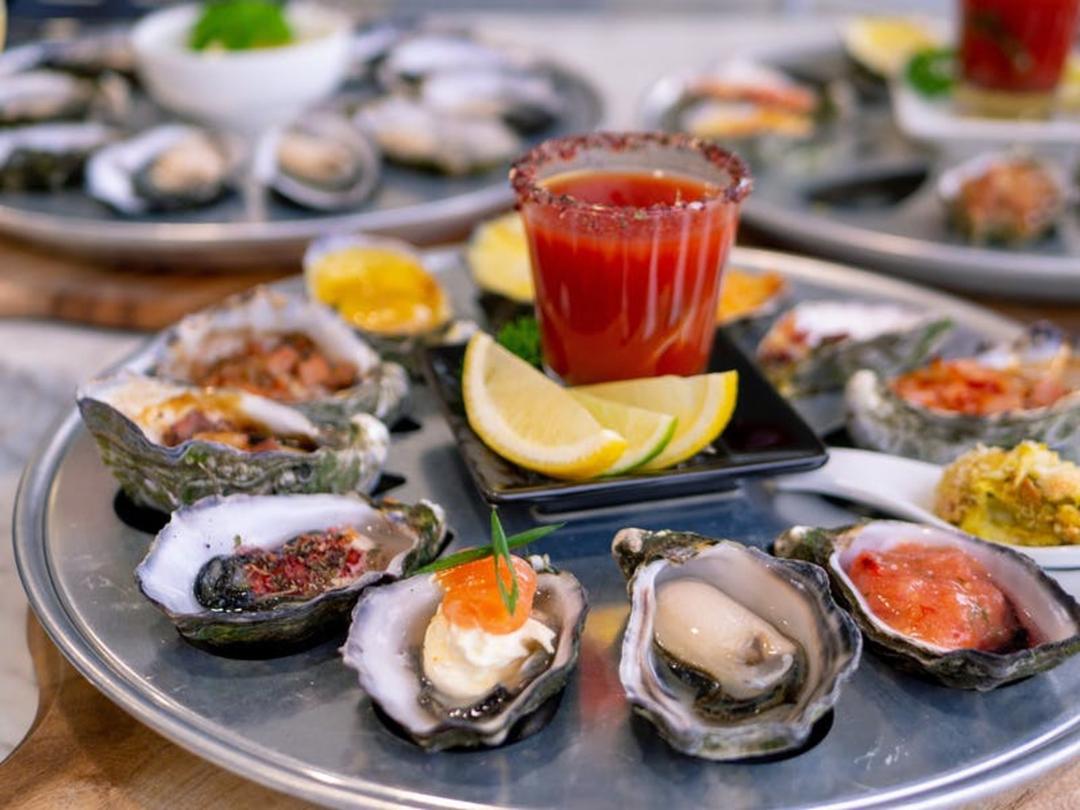 Tarkine Fresh Oysters
21/25 W Esplanade, Smithton TAS 7330, Australia
Ship Inn Stanley
Spend the night at Ship Inn Stanley. The melting pot of humanity that congregated within the walls of the Ship Inn Stanley has instilled upon it a richly poignant history. Unearth the many triumphs and tribulations hidden within the century-old walls, her history intertwined with tales of merchant sailors, local shipwrecks, colonial English gentry, and hard-fought agricultural battles. This is a Tasmanian storytelling inn and each of our seven luxurious suites have a compelling tale to tell. Backing onto the Nut and facing this bay, the inn is uniquely positioned within the village, being a short stroll to restaurants and attractions. The stables house a gym, yoga studio and guest laundry. Plenty of off-street parking and a delicious continental breakfast provided within your suite. With seven luxury suites and a two-bedroom apartment, there are plenty of options to choose from. Come and stay with us and let Ship Inn Stanley become part of your story.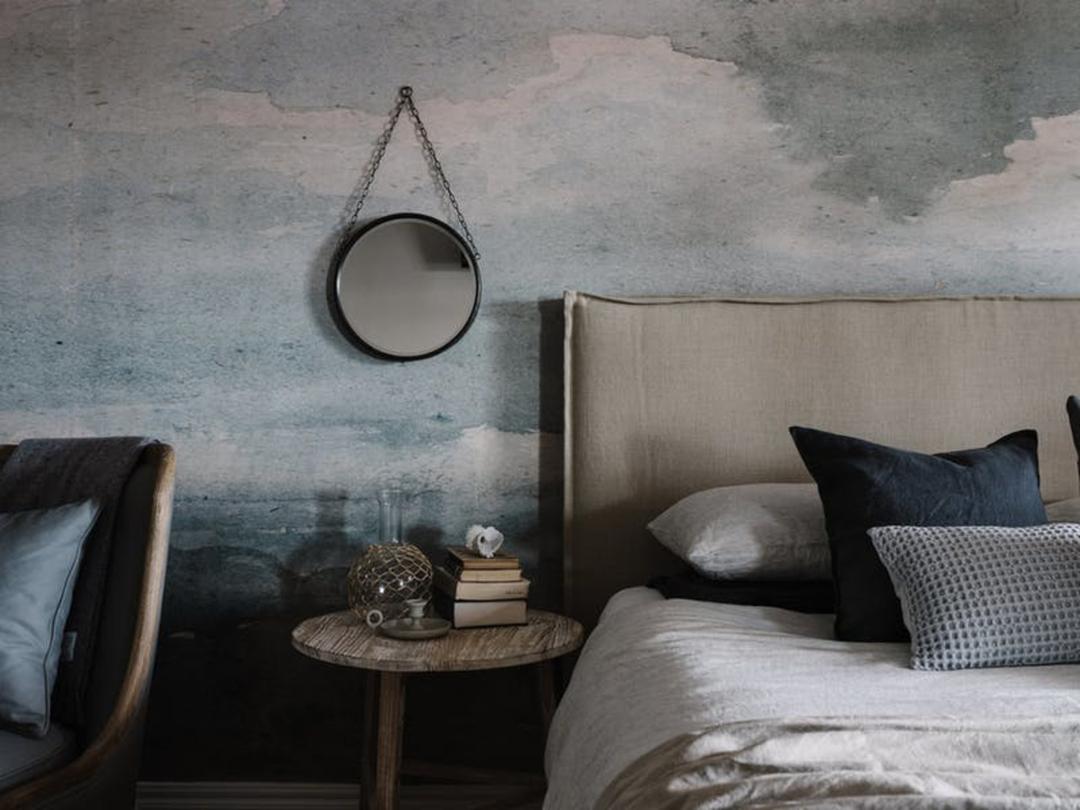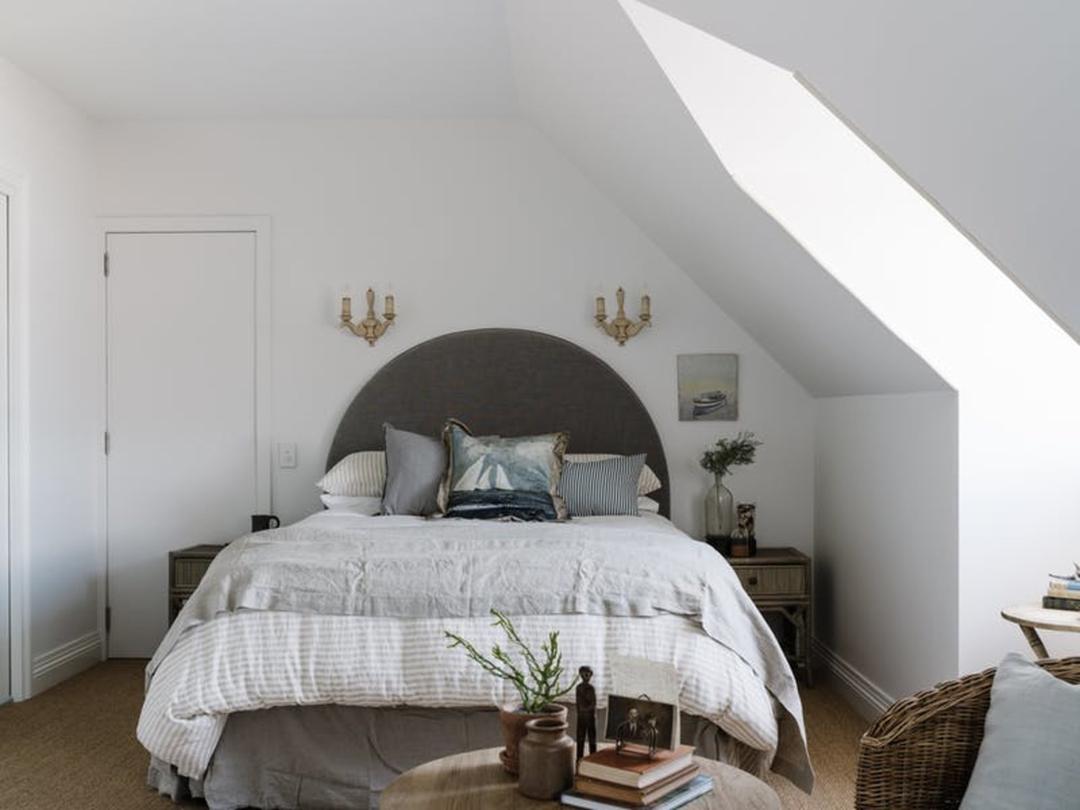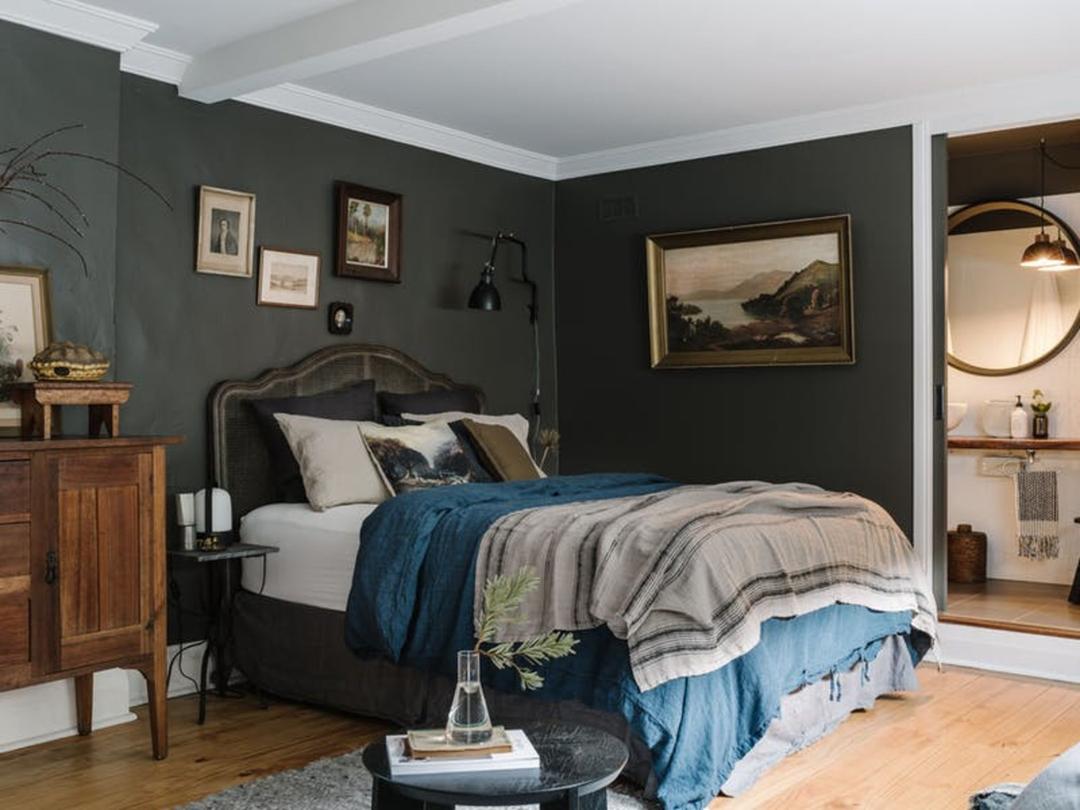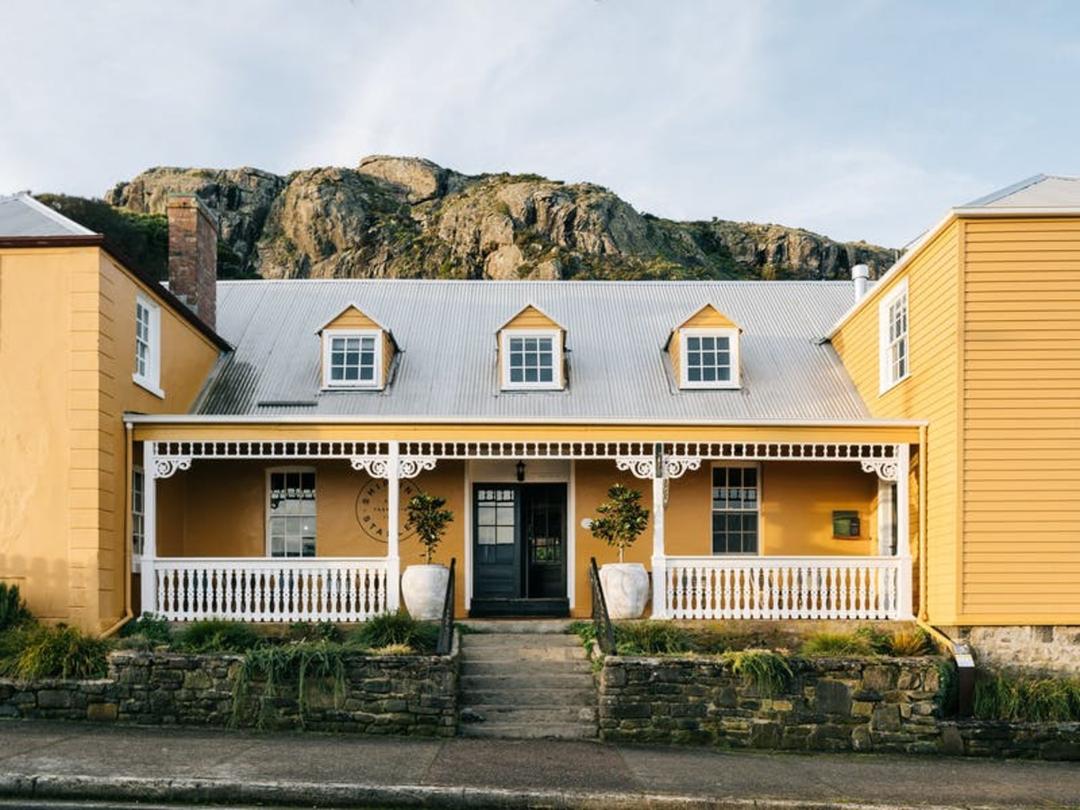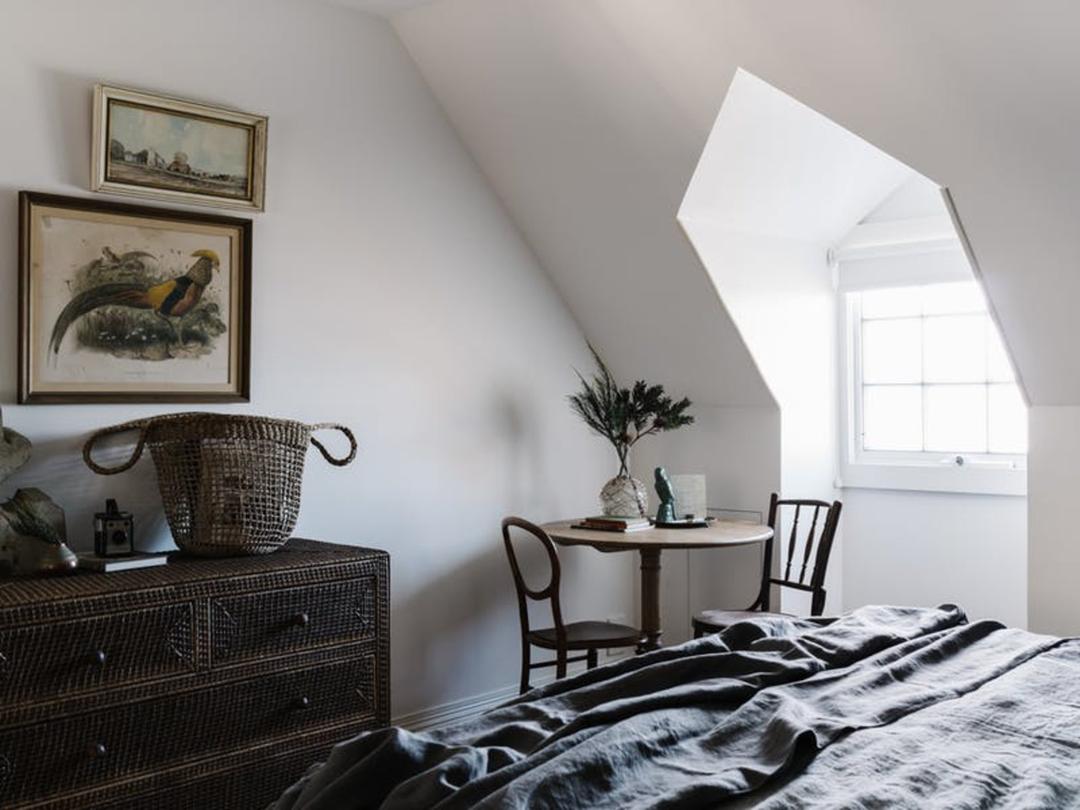 Ship Inn Stanley
16 Alexander Terrace, Stanley TAS 7331, Australia
Location
The fishing village of Stanley sits at the foot of The Nut, an ancient volcanic plug rising from the sea. A short walking track zig-zags steeply to its flat summit, but the easiest journey to the top is on The Nut chairlift.
Highfield Historic Site
Gain an historical perspective at Highfield Historic Site, perched on a ridge above town. The grand estate was developed in the 1830s for the chief agent of the Van Diemen's Land Company, and the restored homestead features an ornate garden and sweeping coastal views. Highfield Historic Site offers a historically accurate vision of a gentleman's home and farm of the 1830s. It sits on a hillside overlooking the lands the manager would have once controlled, with views across to Stanley, The Nut and the Bass Strait beyond. The house is being restored over time and its elegant Regency design, convict barracks, barns, stables, and a chapel are surrounded by a large ornamental garden. Edward Curr, the chief agent of the Van Diemen's Land Company, started construction in 1832, and later additions were made by John Lee Archer. The VDL settlement began in 1826 on 350,000 acres granted under Royal Charter by George IV. Today, the original farm has reduced and covers around five acres, which is open to visitors daily from 0930 - 1630 from 1 September to 31 May. During June, July and August the site is open Monday to Friday. The site is also available as a venue for weddings, meetings and artists in residence. School groups and coach groups are also welcome. Highfield is the story of success or tragedy - you decide.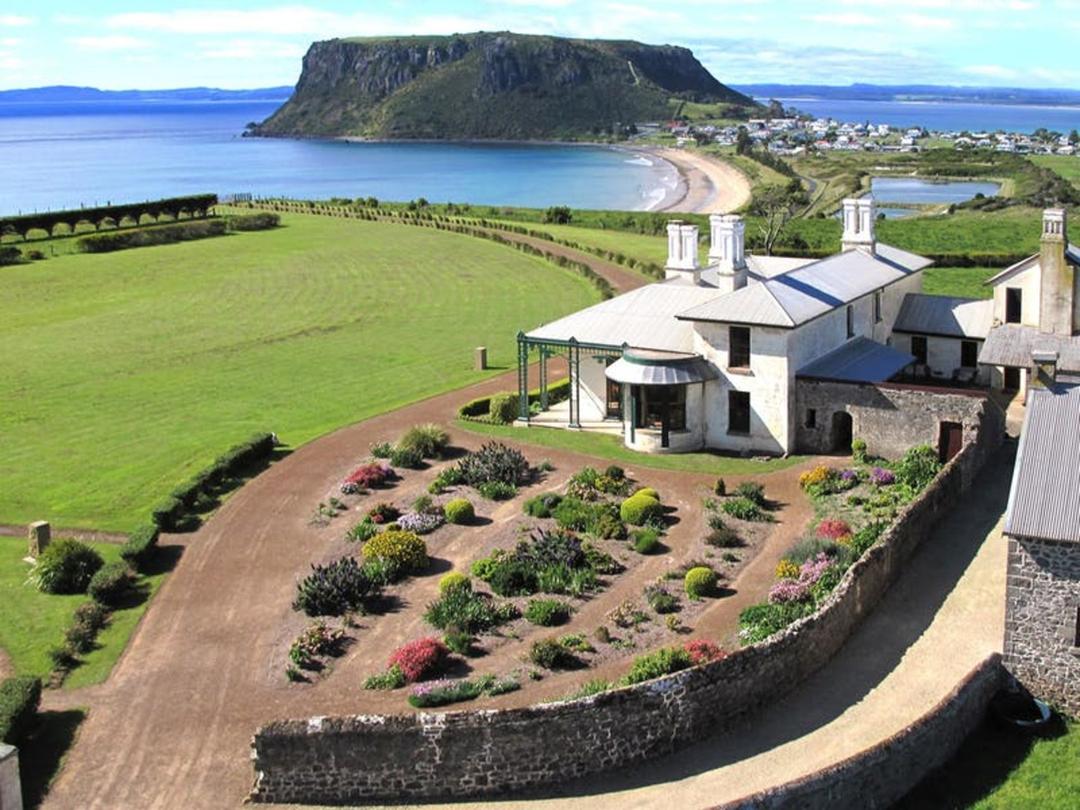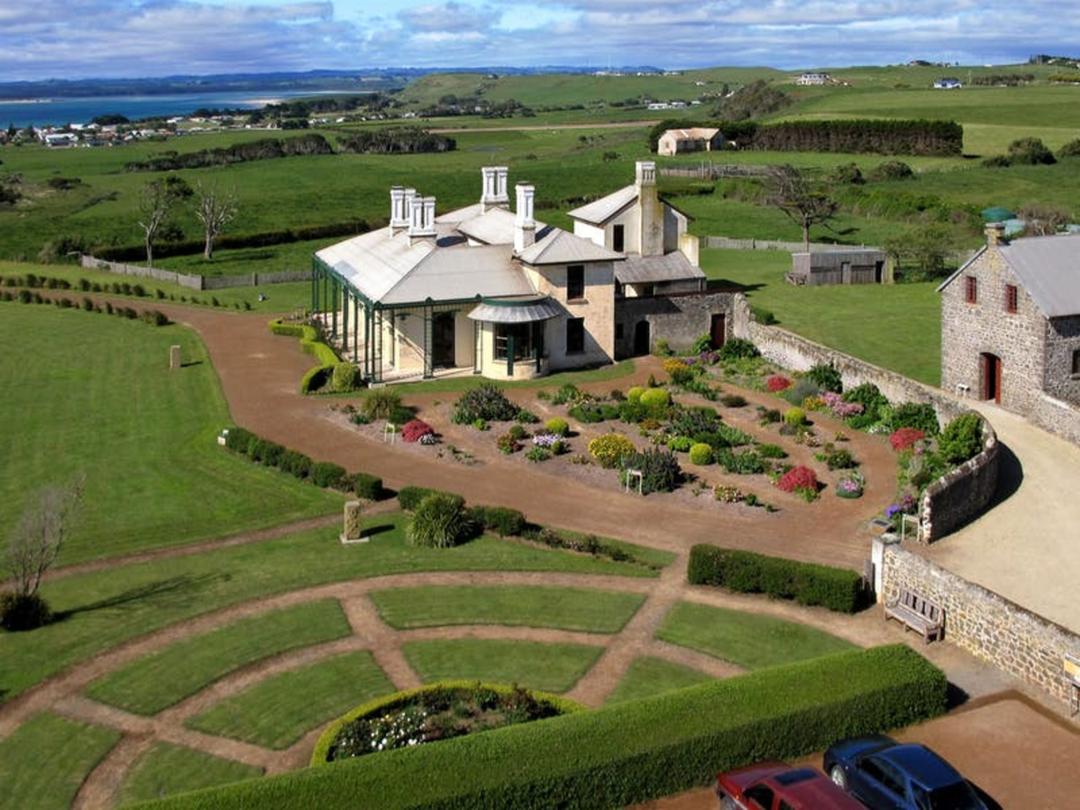 Highfield Historic Site
Highfield, 143 Green Hills Rd, Stanley TAS 7331, Australia
Woolnorth Tours
On Tasmania's far north-west tip is the Woolnorth property, Australia's largest dairy operation. Woolnorth Tours delves into its remarkable history – it's Australia's only farm created by royal charter - visits the state's first wind farm, and provides the only chance to stand atop the cliffs of Cape Grim and feel that freshest of fresh air. Take a guided tour of the historic Woolnorth property in Tasmania's far north-west. Woolnorth today is Australia's biggest dairy operation! You explore the historic precinct of the 22,000 hectare property on a guided tour, taking in the old farm buildings. Your tour shows some of the dairy operations where almost 1000 hectares have been converted from beef grazing. Tasmania's first wind farm sitting in the path of the roaring '40s offers great views over the Southern Ocean with an interpretive centre revealing insights into Woolnorth, renewable energy production, Aboriginal heritage and clean air monitoring. Cape Grim, where the Bureau of Meteorology has measured the cleanest air in the world since 1976, sensational seascape views covering islands off Tasmania's North West tip, sites of Aboriginal middens close by and in calmer conditions professional fishing boats gather abalone, calamari, and southern rock lobster from around the Doughboys. Tours operate on demand with a minimum of two people and are the only way to access Cape Grim and the coastline. Bookings are essential.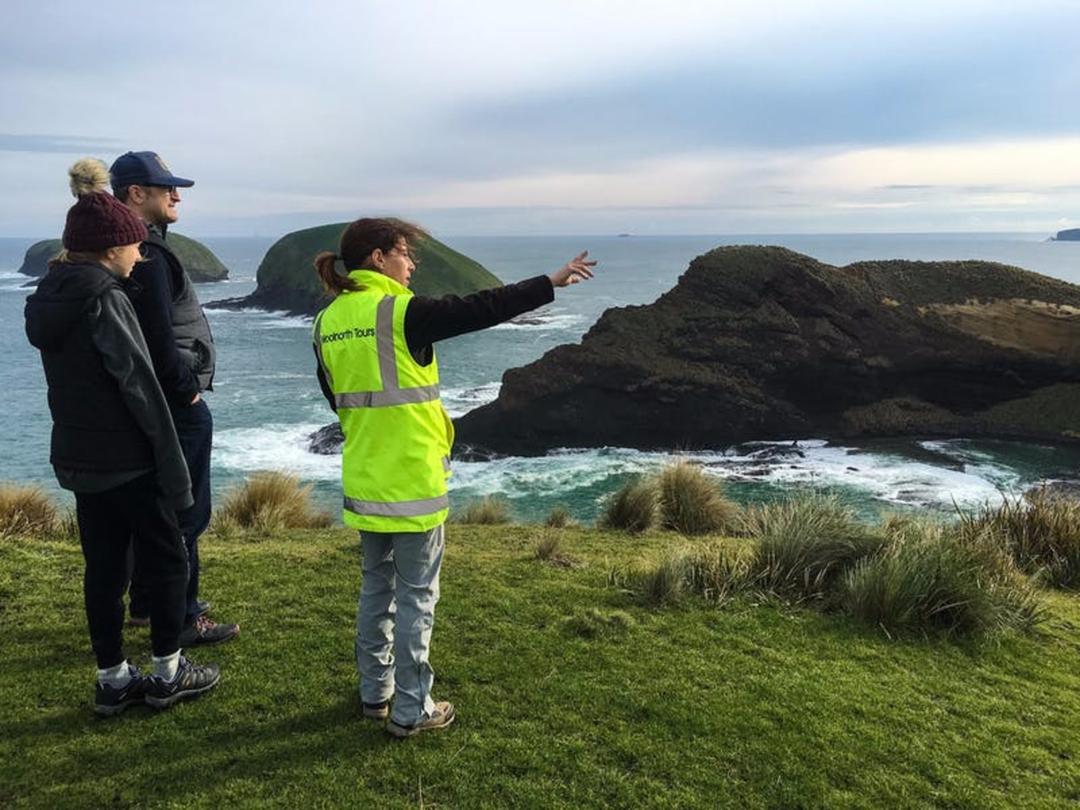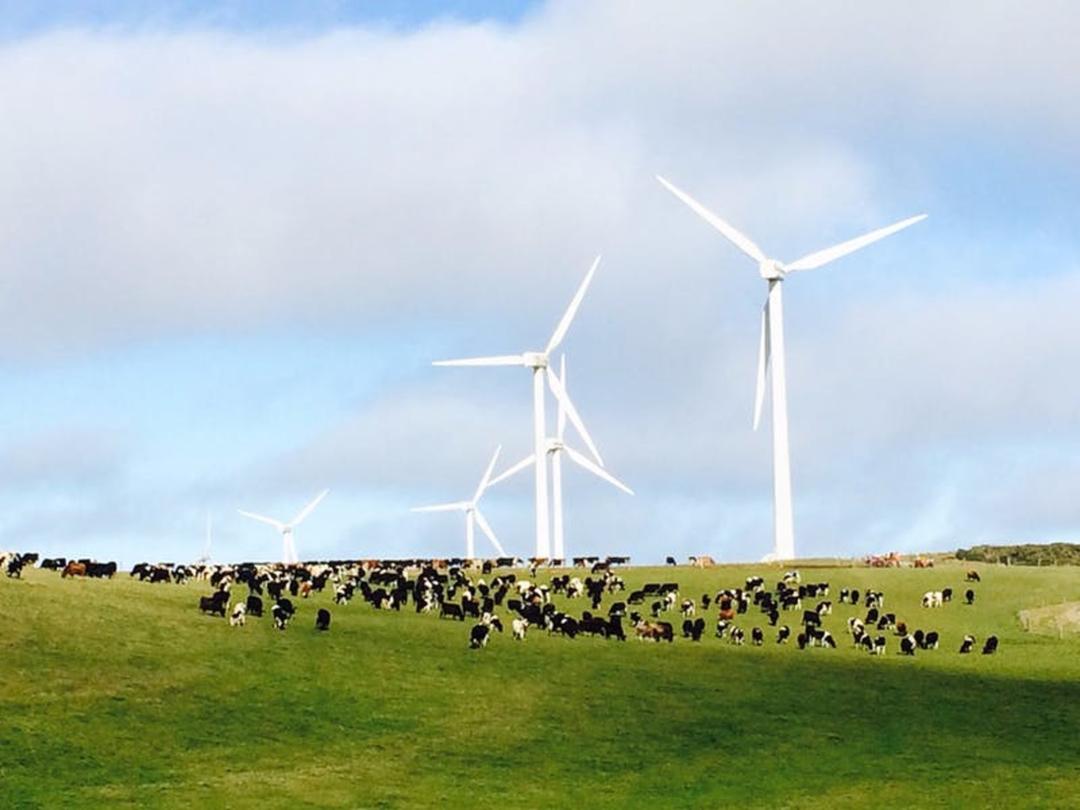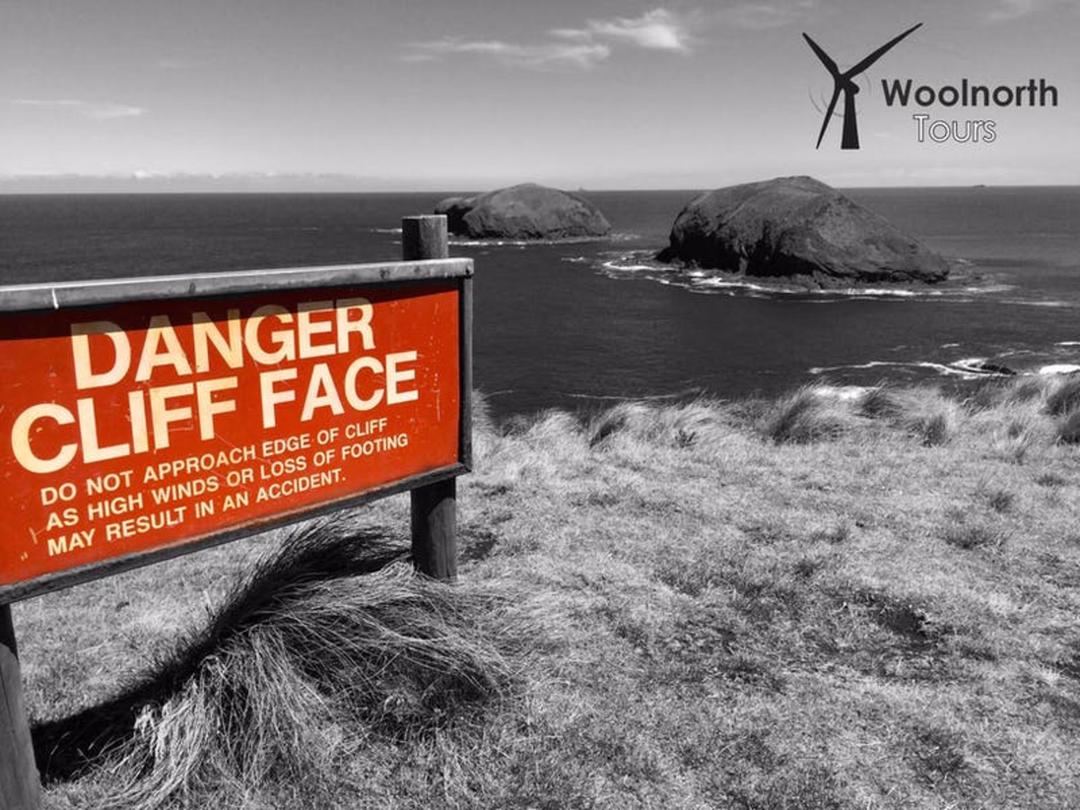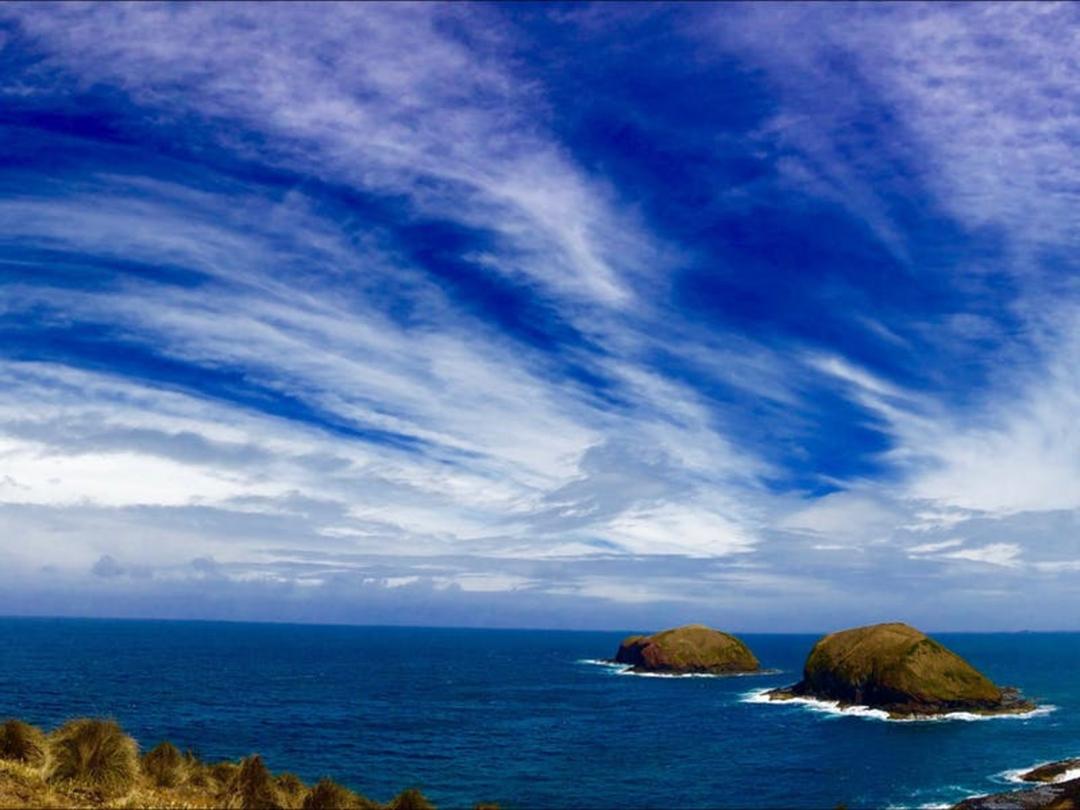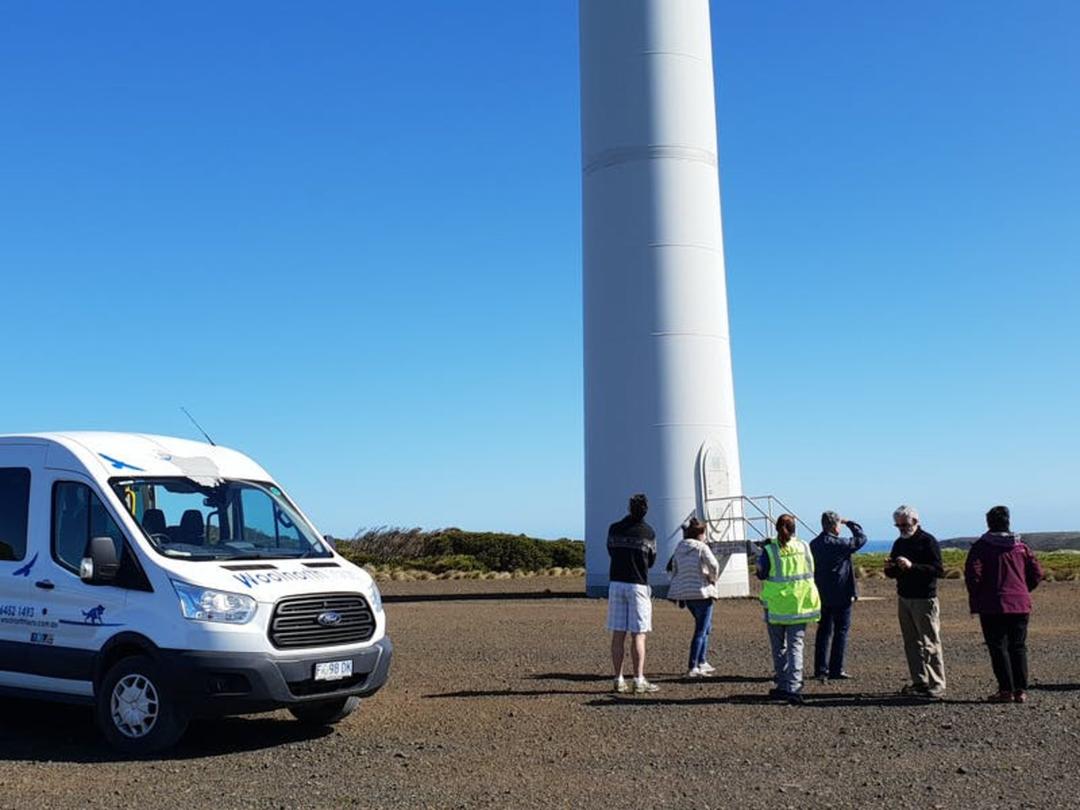 Woolnorth Tours
Woolnorth Rd, Woolnorth TAS 7330, Australia
Arthur River Cruises
Go from fierce to flat water with a cruise on Arthur River. Never dammed or logged, this pristine waterway, which can be as still and reflective as meditation, is the focus of Arthur River Cruises. The A R Reflections tour sails 14 kilometres inland along the river.
Arthur River Cruises
1429 Arthur River Rd, Arthur River TAS 7330, Australia
Green Point Beach
Feel the power of the ocean at Green Point Beach in Marrawah. Find beautiful rock pools along the edge of Green Point itself, or simply watch the waves thunder ashore – this is revered territory for surfers.
Green Point Beach
Green Point Beach, Tasmania, Australia
Tall Timbers Tasmania
Return to Smithton for the night, staying at Tall Timbers Tasmania and tasting local Cape Grim beef at the Tall Timbers Kauri Bistro. Tall Timbers Tasmania offers beautiful studio rooms and self-contained apartments at Smithton, the perfect base to visit the abundant attractions of Tasmania's North West, including the magical Tarkine Wilderness, Stanley and the Cradle to Coast Tasting Trail. Our AAA four star rated accommodation includes 67 modern suites and luxury lakeside self-contained apartments which are ideal for a family holiday or relaxed getaway. Treat yourself to a Tasmanian wine from our nationally branded bottle shop, or enjoy a drink and a meal in the award-winning sports bar, lounge bar or Kauri Bistro. Tall Timbers also offers free parking, free Wi-Fi, a well-appointed gym, stunning indoor swimming pool and spa and two double tennis courts. The Kauri Bistro menu celebrates Tasmanian and local fresh produce, complemented by a well stocked cellar of local, Australian and international wines, beers and spirits including Tasmanian whisky. Book a Tarkine Adventure Tours or helicopter flight, or explore the Tarkine Wilderness and historic town of Stanley in your own vehicle. Tall Timbers also provides conference, catering and meeting facilities for up to 500 people. Business facilities are available and scenic tours and activities can be arranged for delegates.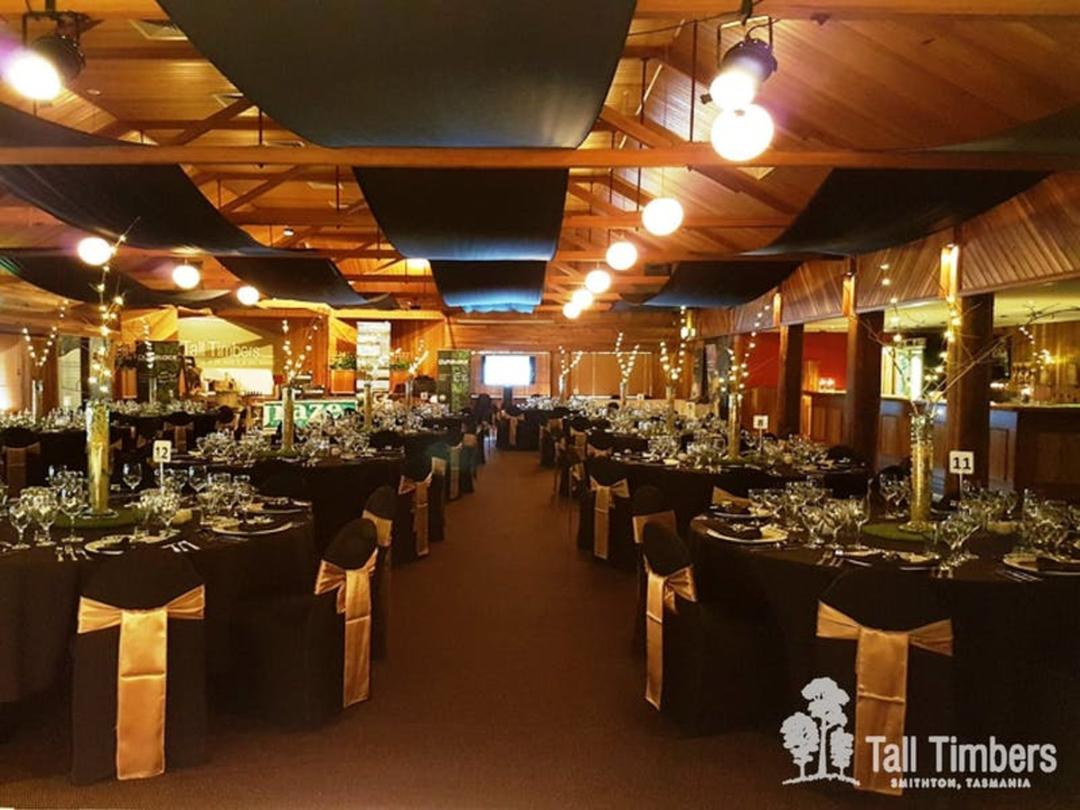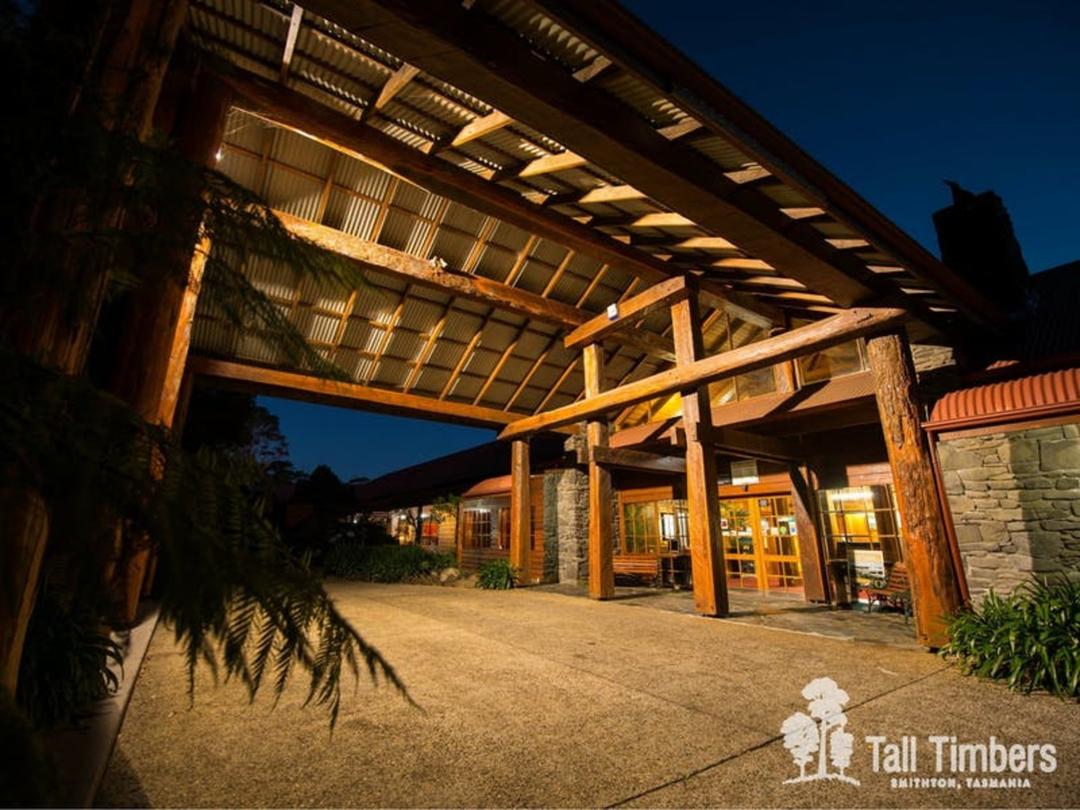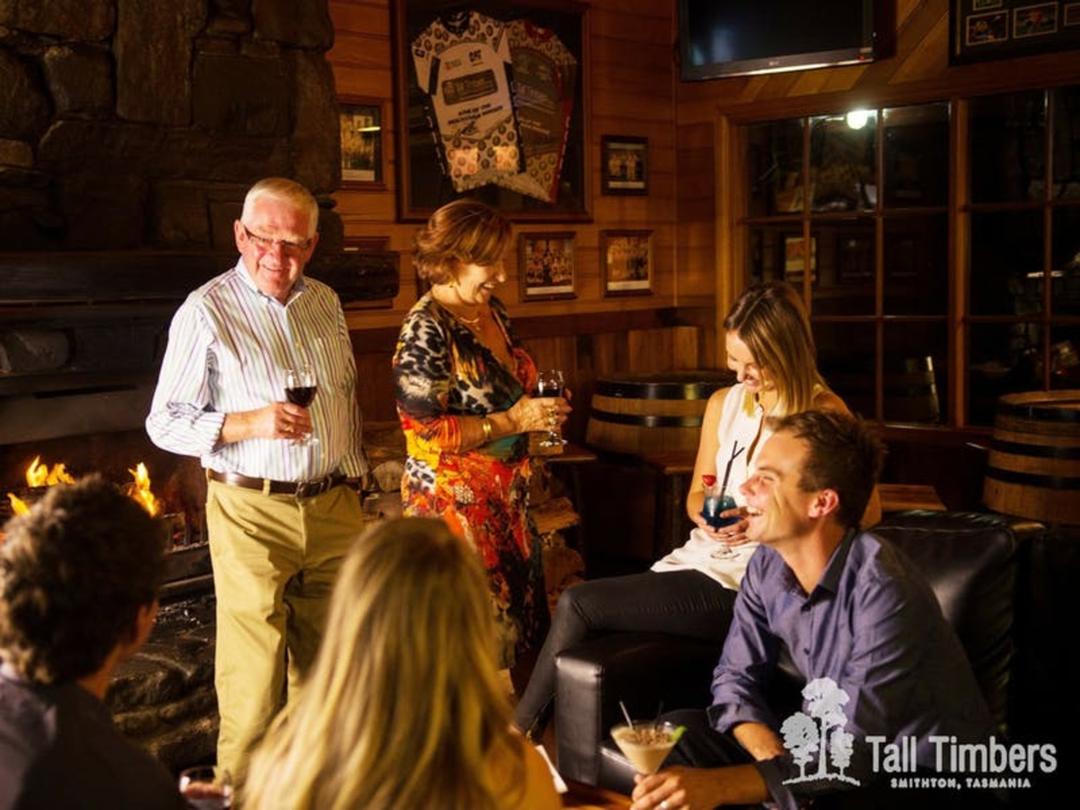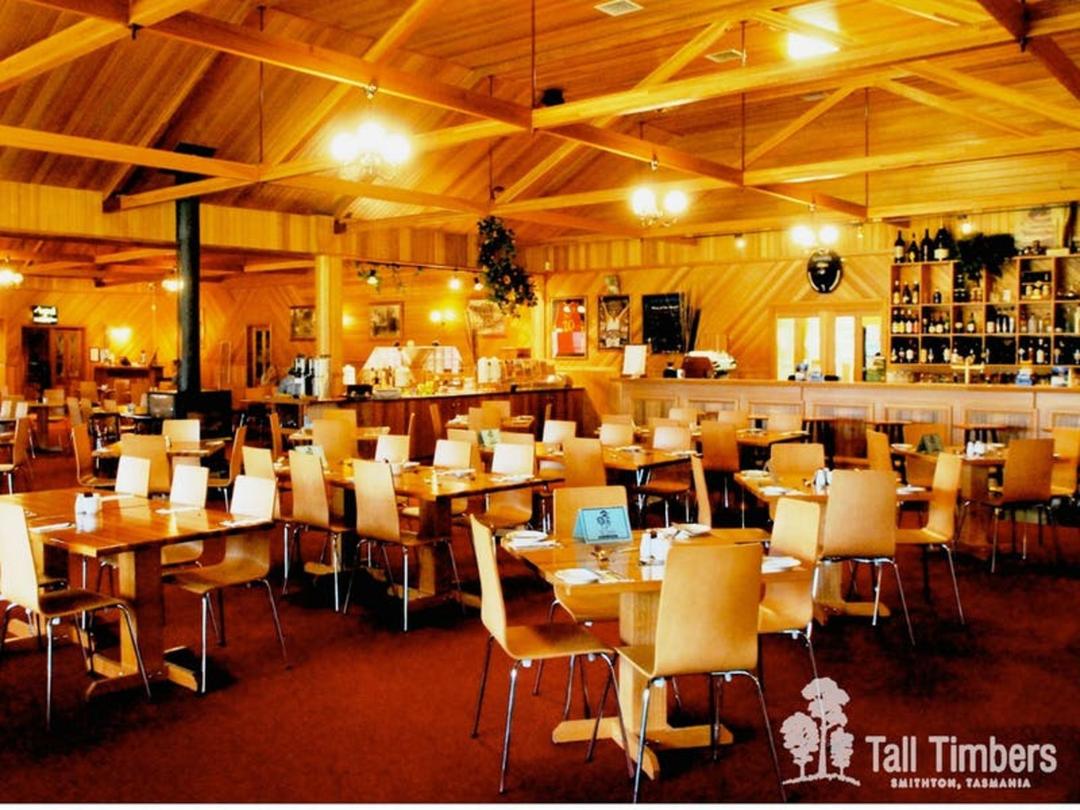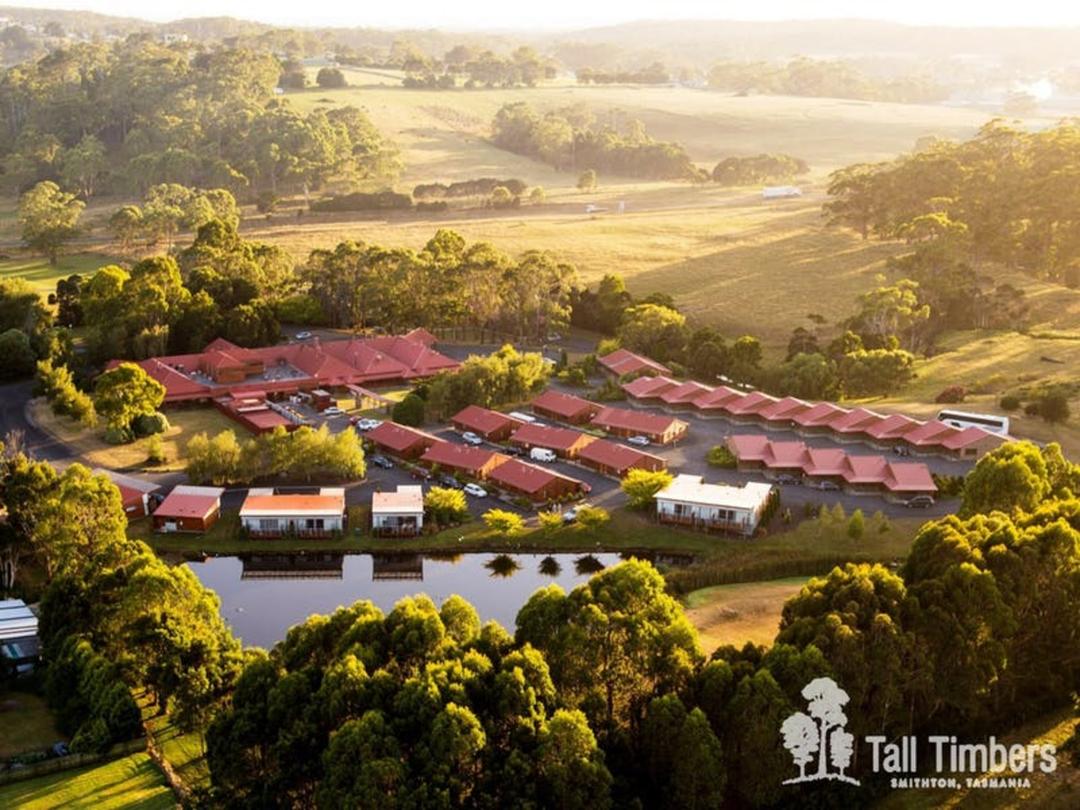 Tall Timbers Tasmania
5/15 Scotchtown Rd, Smithton TAS 7330, Australia
Discover The Tarkine
If exploring independently, set out on the Tarkine Drive, a 60-kilometre sealed loop taking in limestone sinkholes at Lake Chisholm Forest Reserve, ancient forests of myrtle and ferns, and Trowutta Arch, where a collapsed cave has left a fern-filled natural archway between a pair of sinkholes. Heading off the beaten track and into the wilderness, The Tarkine Drive in Tasmania's north-west is now easily accessible for anyone wanting to get back in touch with nature and experience the wilderness. The loop through the Tarkine Drive takes travellers through natural and dramatic landscapes beginning with Kanunnah Bridge Picnic Area, taking its name from the aboriginal name for 'Tasmanian Tiger', Sumac Lookout surrounded by rainforest and tall eucalypts and more impressive widespread views of the river and beyond. Julius River Forest Reserve has cool temperate rainforest, excellent picnic facilities and a half-hour walk. Lake Chisholm Forest Reserve has flooded limestone sinkholes and meandering walks through old myrtle forests and alongside still watered lakes. At Milkshakes Hills Forest Reserve, relax with picnic spots nestled among the eucalypts. Completing the loop is the Trowutta Arch Rain Forest Walk; a stunning and natural geological structure. The Tarkine Drive is an effortless 60 km drive from Stanley and an easy 38 km drive from Smithton. Smithton to the Tarkine Drive return is 130 km. The Tarkine Drive route is sealed and has made the drive easily accessible and much more pleasurable.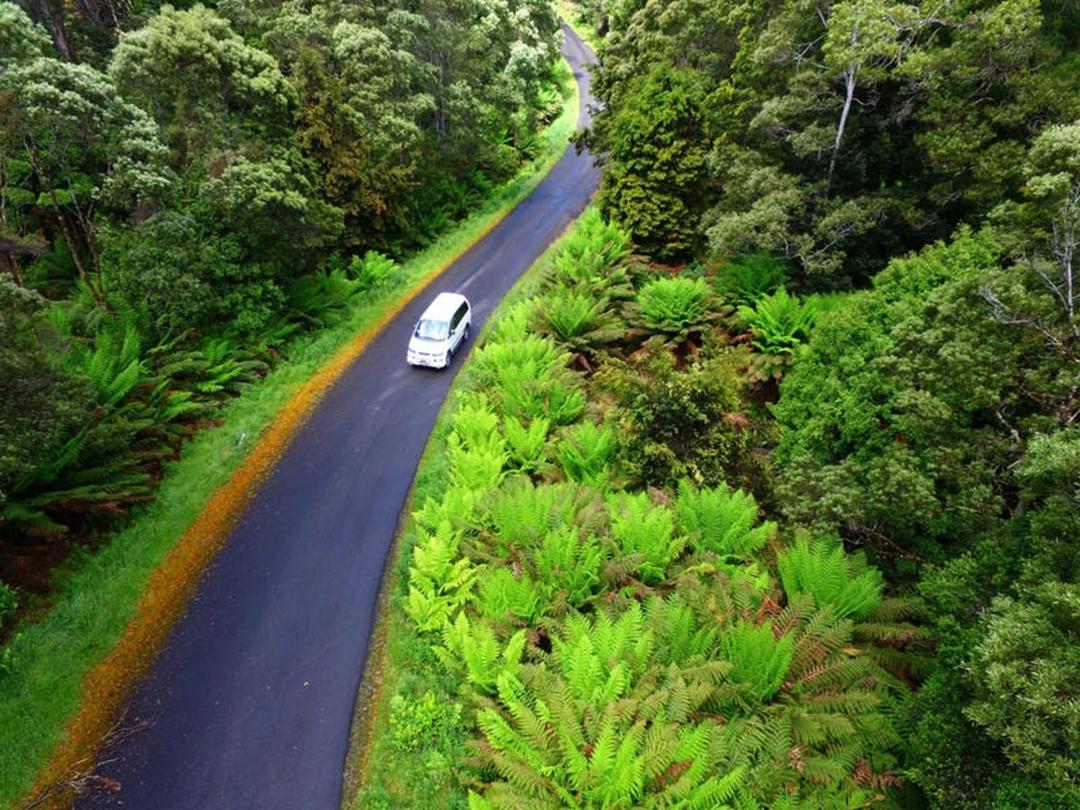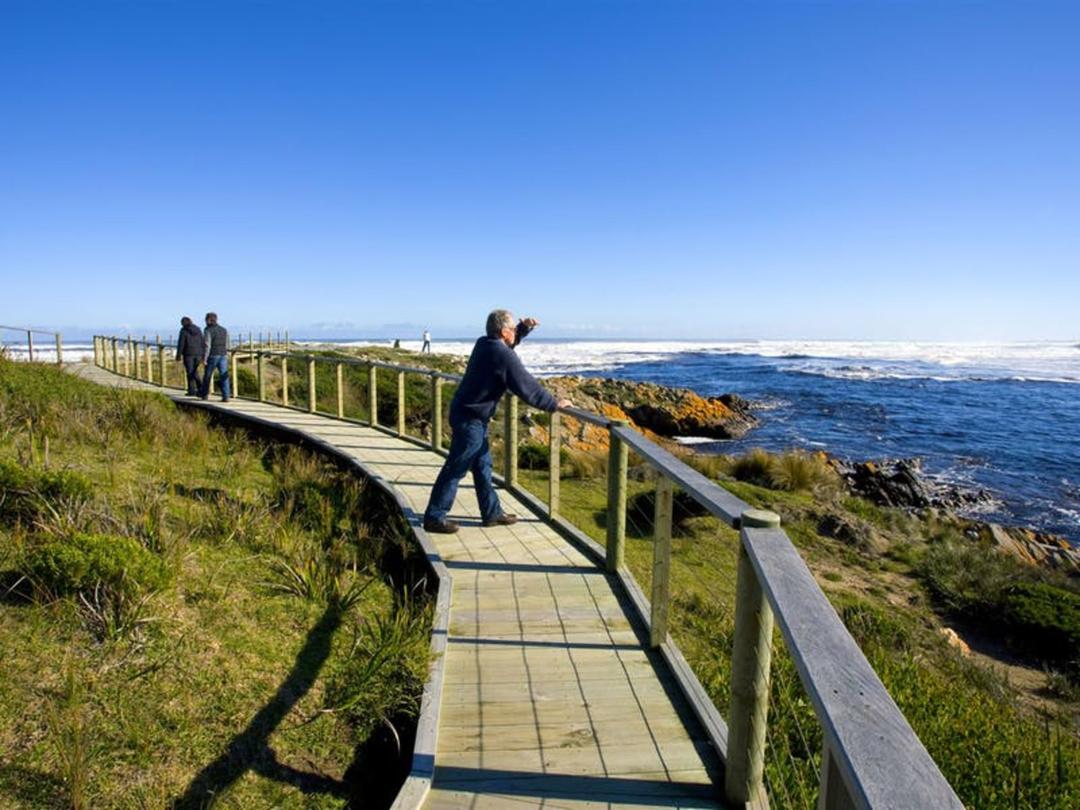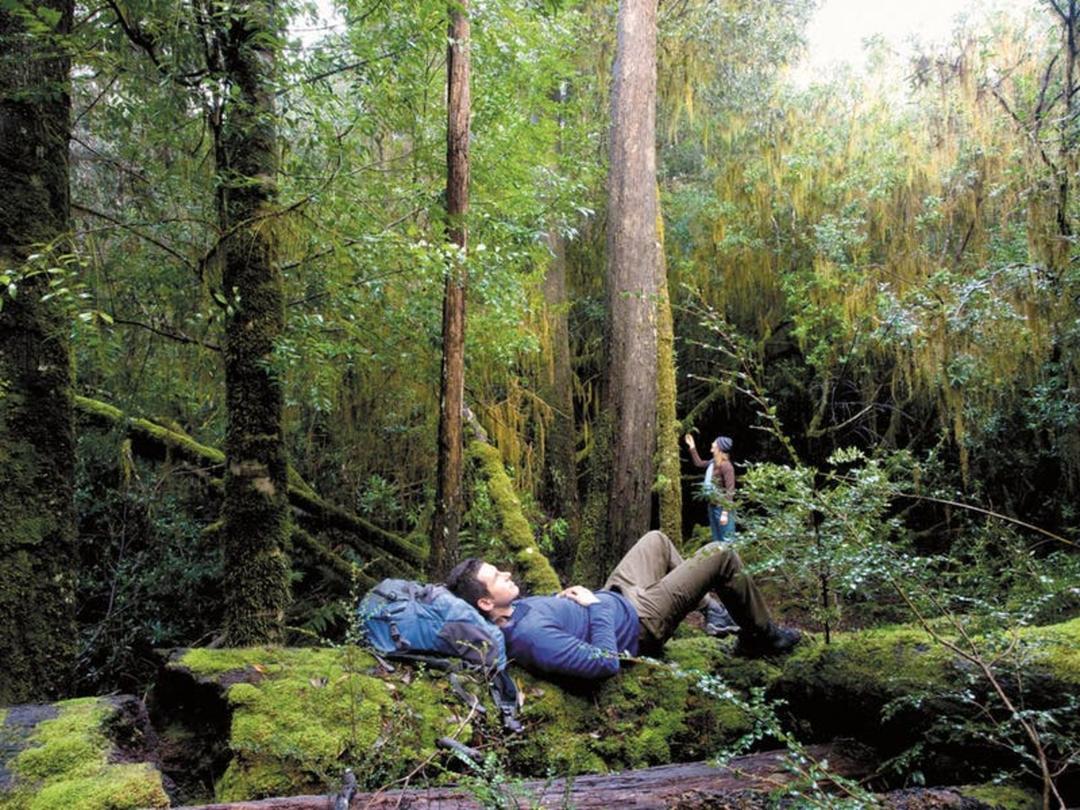 Discover The Tarkine
1-3 Spring St, Burnie TAS 7320, Australia
Tall Timbers Adventure Tours
The Tarkine, Australia's largest temperate rainforest, is primeval and frayed at the edges by a wild coastline. It warrants a full day of exploration, best spent with Tall Timbers Adventure Tours, surveying the coast and plunging deep into the forest.
Tall Timbers Adventure Tours
5/15 Scotchtown Rd, Smithton TAS 7330, Australia
Have Story To Share?
Blog with Trip.Social
Reach new audiences and maximize your potential.