4 Days in the Derwent Valley
Spanning orchards and farmland, dense rainforest and historical streetscapes, the Derwent Valley is the perfect entrée to Tasmania's Western Wilds.
Credit: discovertasmania.com.au
Mount Field National Park
In Mount Field National Park, Tasmania's oldest national park, grab coffee and a snack at Waterfalls Cafe and Gallery then take your pick of wilderness walks. Stand-out short walks include Russell Falls and Tall Trees; or take the unsealed road to Lake Dobson to stretch the legs further on the Tarn Shelf or Pandani Grove tracks.
Mount Field National Park
66 Lake Dobson Rd, National Park TAS 7140, Australia
17 Stephen St
The third oldest settlement in Tasmania and just a half-hour drive from Hobart, New Norfolk features historical buildings and some of the island's best antique shopping. Treasure hunters are spoilt for choice, with options including Drill Hall Emporium, Willow Court Antique Centre and Ring Road Antique Centre. Explore the peaceful town on foot, enjoying views of the snaking River Derwent and surrounding mountains. The Drill Hall Emporium is a must-visit antiques store. A stunning mix of antique furniture, utilitarian household objects and decorator pieces in a former army drill hall. Located in the historic township of New Norfolk in the picturesque Derwent Valley, 30 minutes from Hobart and only 20 minutes from Mona.
17 Stephen St
17 Stephen St, New Norfolk TAS 7140, Australia
Tyenna River Cottage
Overnight near the national park at the likes of Tyenna River Cottage or Hamlet Downs , or return to New Norfolk for an evening of country hospitality at Explorers Lodge or Glen Derwent Heritage Retreat Tyenna River Cottage is situated on the banks of the Tyenna River which is recognised as being amongst the best trout fishing streams in Australia. Just 5.6 kilometres past the world famous Russell Falls and Mt Field National Park and 15 minutes before Maydena and its world class mountain bike park which is on the way to the Styx Valley home of the world's tallest hardwood trees, Lake Pedder, Strathgordon and the Gordon River Dam. Just a one-hour drive from Hobart.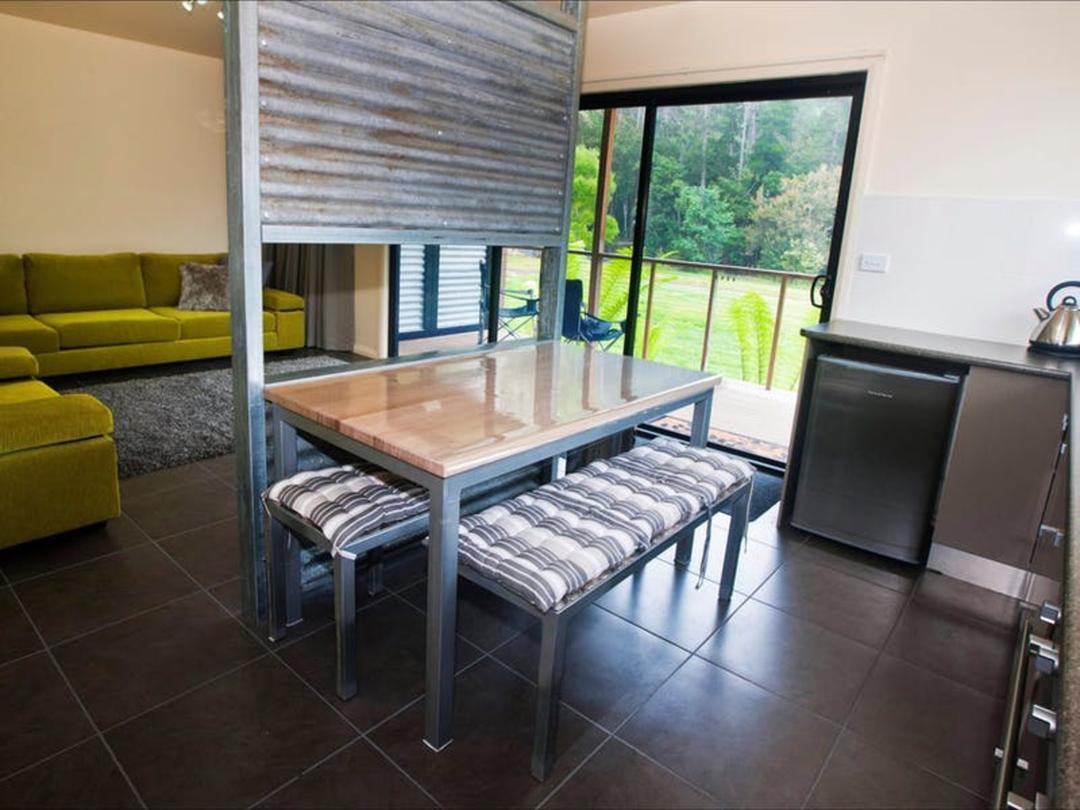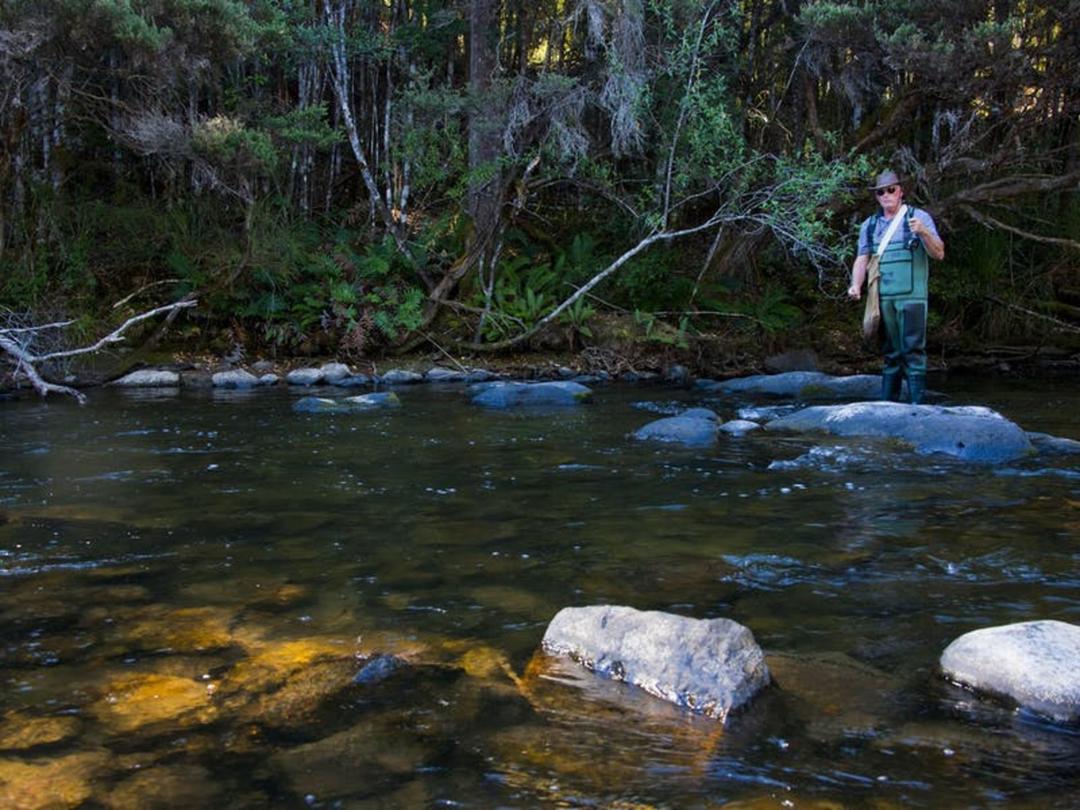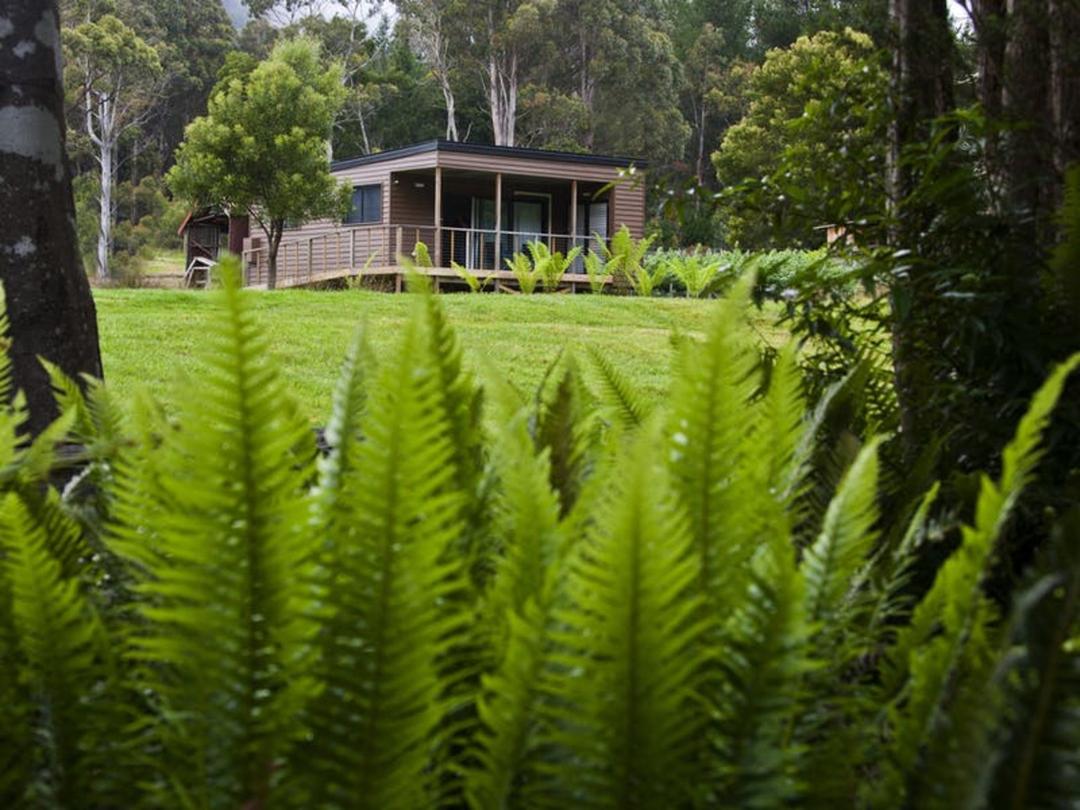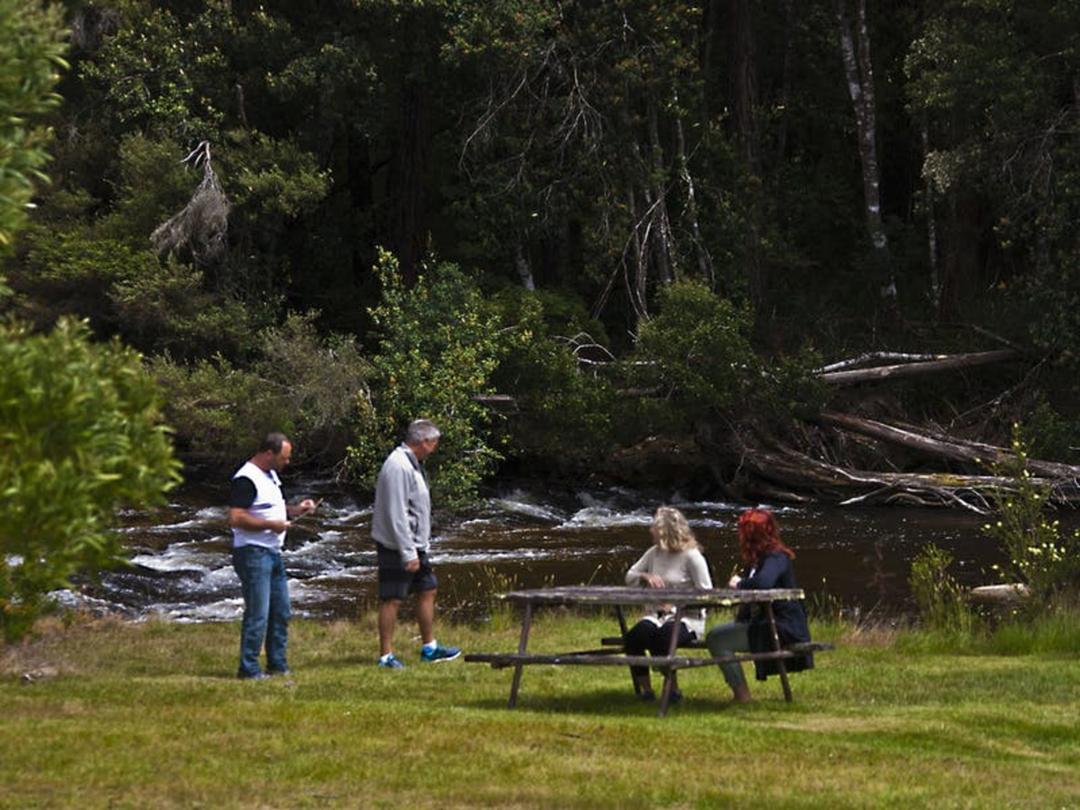 Tyenna River Cottage
2896 Gordon River Rd, Tyenna TAS 7140, Australia
The Agrarian Kitchen Eatery
Collect provisions along the way and find a riverside spot to enjoy a local lunch, or indulge in refined seasonal fare at The Agrarian Kitchen Eatery, housed in the old Willow Court asylum. The Agrarian Kitchen Eatery opened in June 2017 in the small town of New Norfolk in the beautiful Derwent Valley as a dine-in restaurant. Our offering is made using seasonal ingredients sourced from our Agrarian Kitchen Cooking School & Farm located just down the road in Lachlan as well as local farmers, fishermen, and small growers. We make our own kefir butter, wood-fired sourdough bread, ice-cream, cheese, charcuterie, pasta and more. The Eatery: open weekends from 11.30 am for lunch (advance bookings are essential). In The Eatery we only offer a dine-in set menu priced at $120pp excluding beverages offering guests a uniquely local food experience, enjoying a number of courses featuring a selection of produce grown at The Agrarian Kitchen Cooking School Farm and sourced from a network of Tasmanian producers.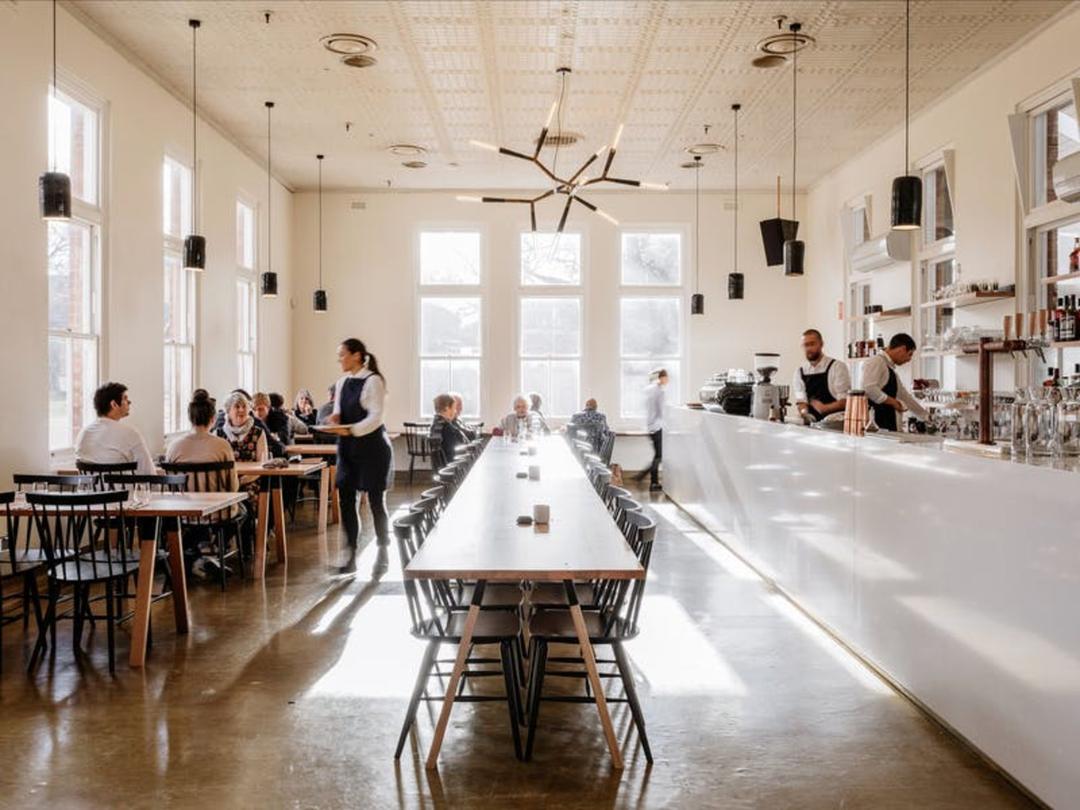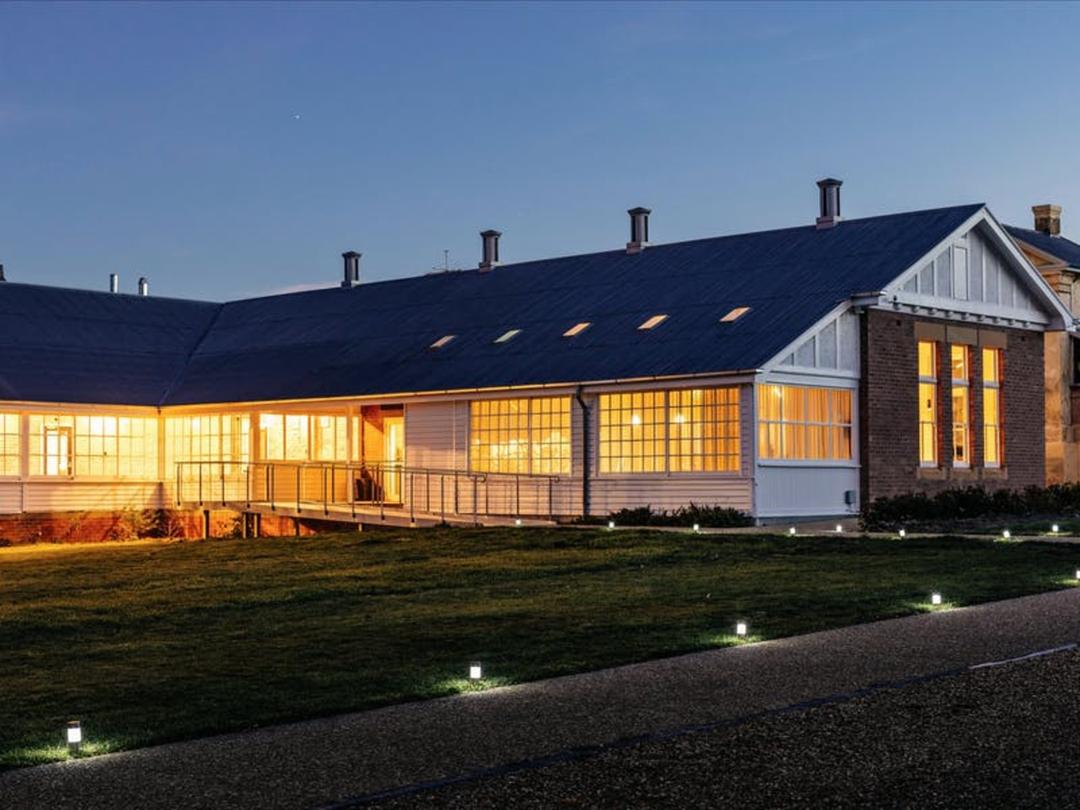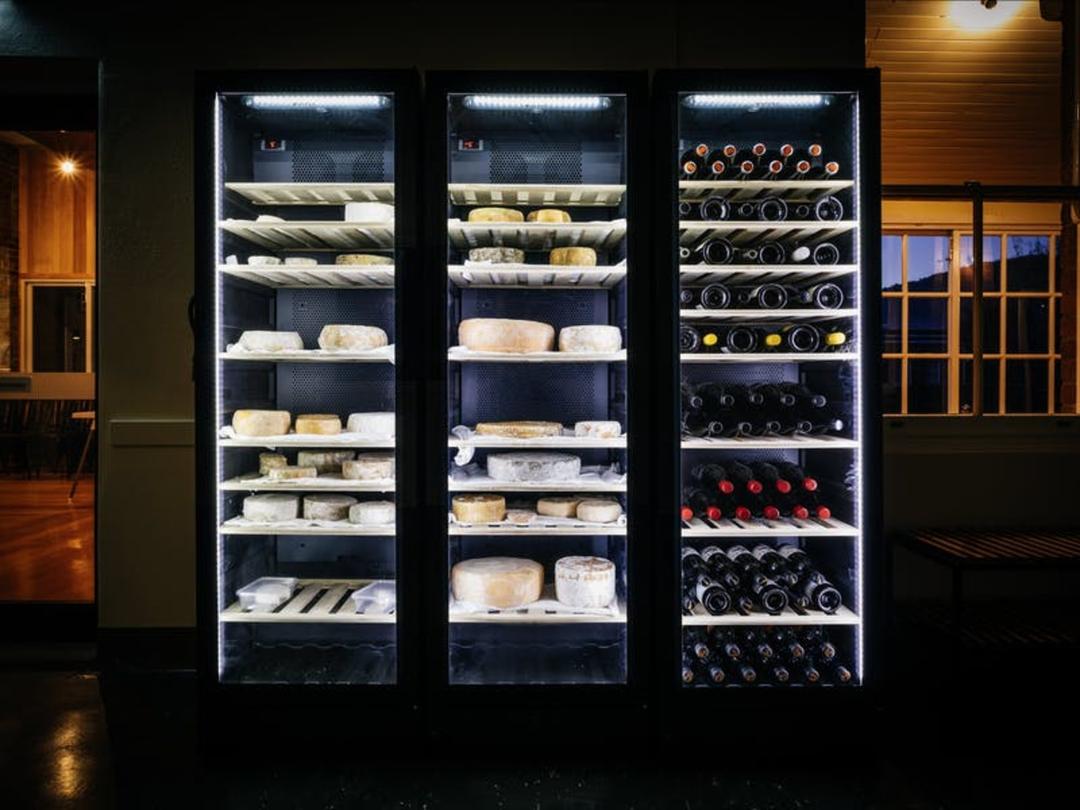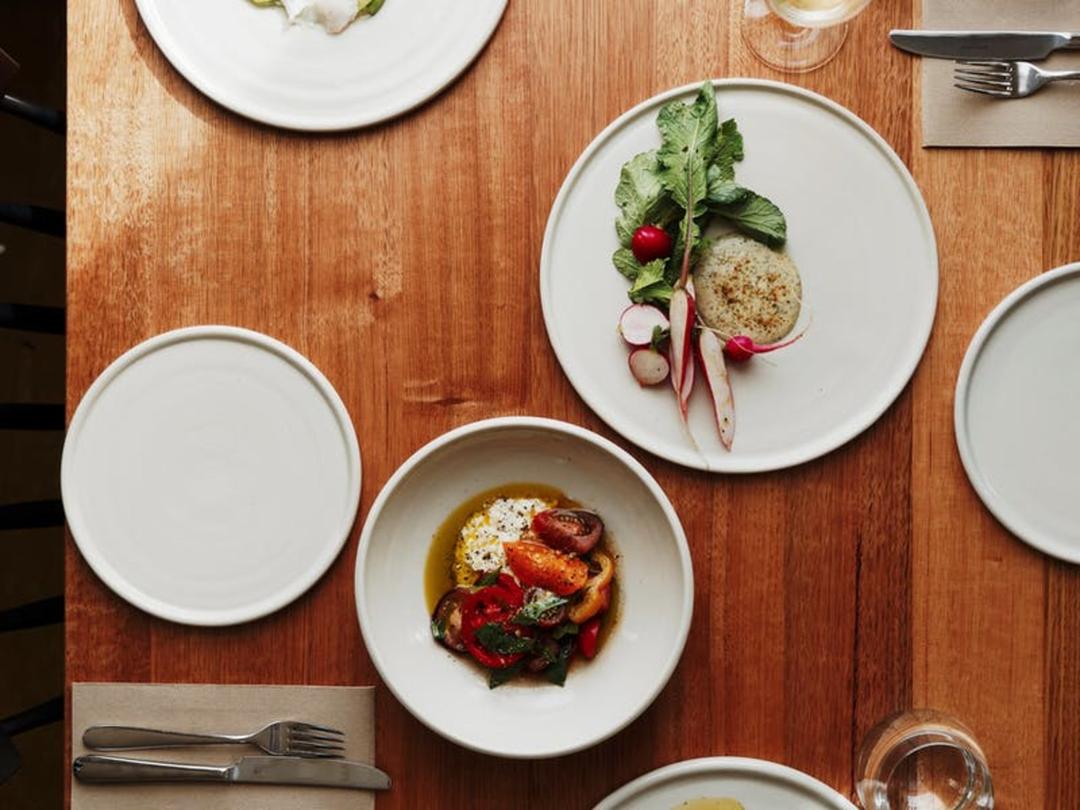 The Agrarian Kitchen Eatery
11a The Avenue, New Norfolk TAS 7140, Australia
Giants' Table and Cottages
Overnight at Maydena, where Giants' Table and Cottages offers pub-style meals and beds in authentic forestry workers' cottages. Giants Table offers self-catering accommodation in Maydena surrounded by National Parks and the World Heritage wilderness areas. South West region. Giants' Table and Cottages are situated at the edge of the magnificent Tasmanian wilderness. Located on the banks of the beautiful Tyenna River you will be surrounded by trees and mountains. Choose one of the cosy one to five-bedroom self-contained cottages, which are spacious and comfortably furnished and a lovely surprise after a day of exploring the Styx Forest, the Florentine Valley, Mount Field and Russell Falls or Lake Pedder and the Gordon Dam. Experience the wonderful on-site licensed a la carte restaurant appropriately known as the Giants' Table given the closeness to the entrance to the famous Giant Trees. You will be surrounded by abundant wildlife, a highlight being a family of platypus just outside your cottage doors living in their natural habitat.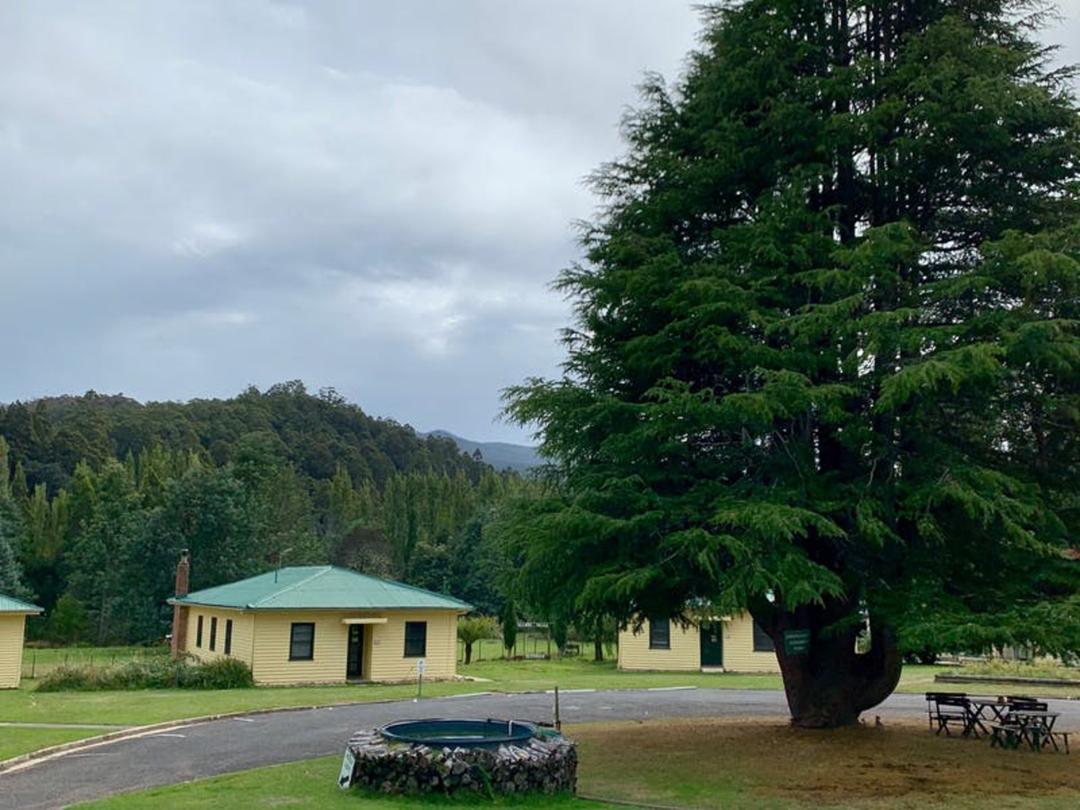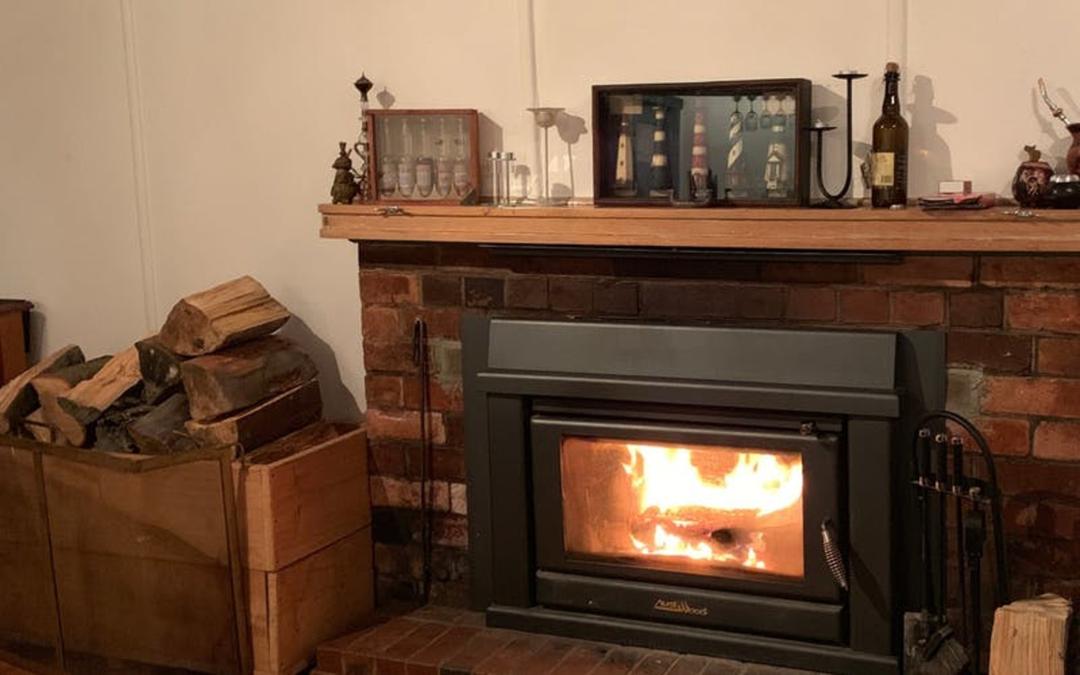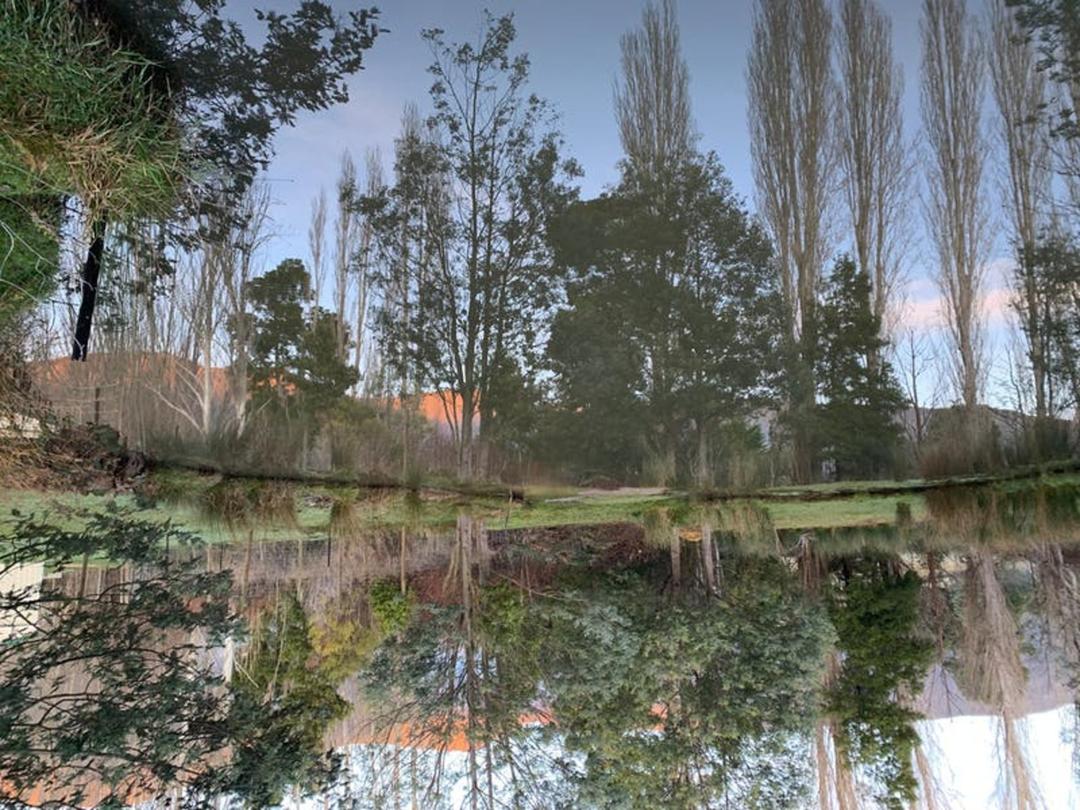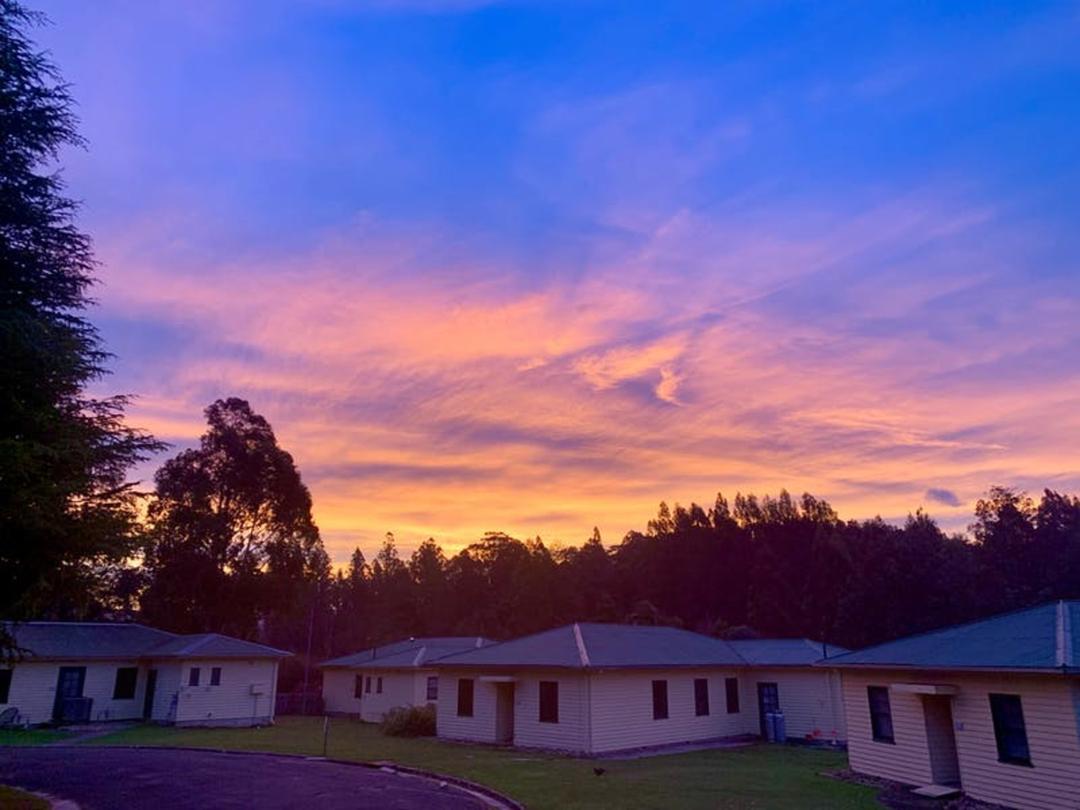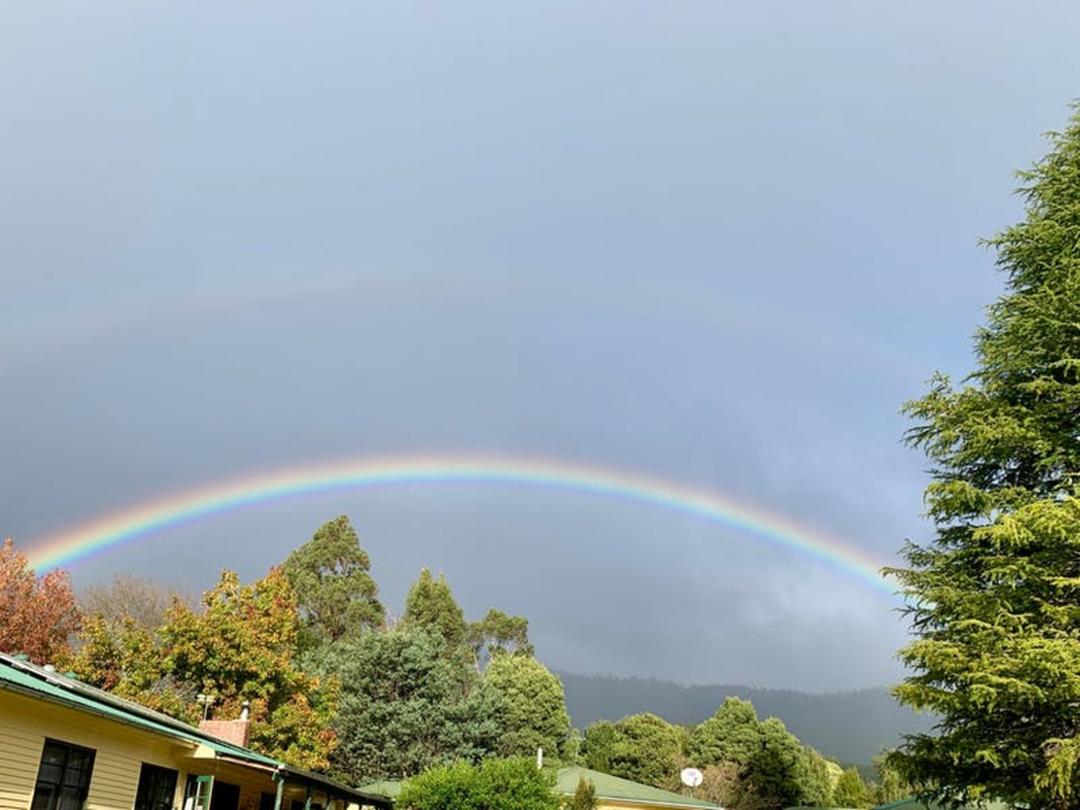 Giants' Table and Cottages
9/13 Junee Rd, Maydena TAS 7140, Australia
Marriotts Falls State Reserve
If mountain biking isn't your thing, visit nearby Junee Cave State Reserve for a short walk to the cave entrance where the Junee River rises to the surface after flowing 30 kilometres through an extensive cave system. Or join a local wildlife tour to see some of Tasmania's favourite native animals, including platypus, echidnas and wedge-tailed eagles. This reserve is just south of Mt Field National Park, a one-hour drive north-west of Hobart, near the township of Tyenna. Marriotts Falls offers a moderate short walk suitable for most fitness levels. A signposted turnoff just outside the township takes you to the Marriotts Falls walking track beside the Tyenna River. The walk passes through groves of tree ferns and immense swamp gums, the tallest flowering plants on earth. The total return distance to Marriotts Falls is around five kilometres. A short drive further south from Tyenna is the Junee Cave State Reserve, five kilometres west of the township of Maydena. A short nature trail leads to the entrance of the cave where the Junee River rises to the surface after travelling 30 kilometres underground through a system of almost 300 caves. Interpretive signs describe the Junee cave system, which includes Niggly Cave, Australia's deepest cave.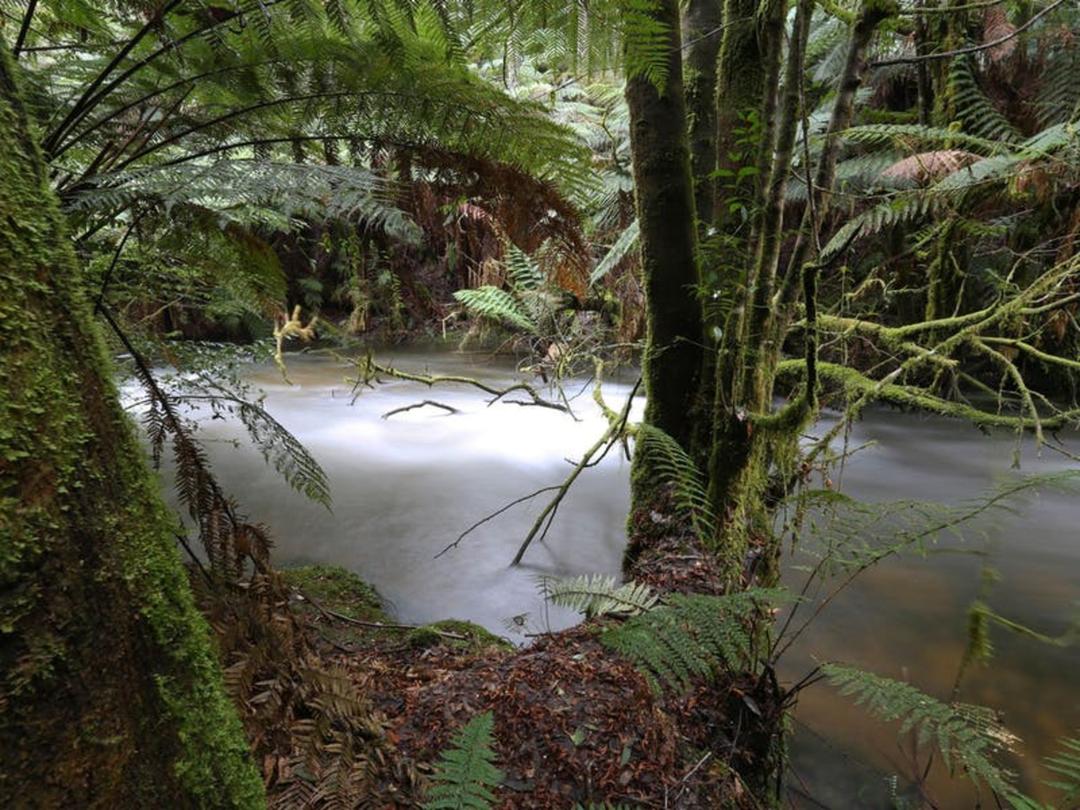 Marriotts Falls State Reserve
Tyenna TAS 7140, Australia
Railtrack Riders Pty Ltd
The Railtrack Riders are located at Maydena is the only tourism product of its type currently operating in Australia. This unique selling point is further enhanced by the setting in which the product operates. Railtrack Riders provides visitors with exclusive access into a tract of the southern Tasmanian rainforest via a historic rail line, that provides access to industrial relics of this time, now all but reclaimed by the forest. Being pedal-powered, the Railtrack Riders allows visitors to travel at their own pace and fully experience the sights, sounds and smells of the rainforest.
Railtrack Riders Pty Ltd
3 Mayne St, Maydena TAS 7140, Australia
Styx Tall Trees Forest Reserve
See Tasmania's forest giants at the Styx Tall Trees Conservation Area and gaze up at magnificent mountain ash, the world's tallest flowering plant, easily accessible via a short walking track.
Styx Tall Trees Forest Reserve
Styx TAS 7140, Australia
Creepy Crawly Trail
Take a walk through a lovely section of cool temperate rainforest. The fully-boarded track gently weaves its way around moss-covered trees and over giant logs. The ​track is not recommended for people who cannot climb a lot of stairs or who are unable to bend down and duck under branches. ​
Creepy Crawly Trail
Scotts Peak Dam Rd, Southwest TAS 7139, Australia
Lake Gordon
Buckle up for the southern hemisphere's highest commercial abseil at Gordon Dam with Aardvark Adventures. This 140-metre sheer drop in the Tasmanian Wilderness World Heritage Area will set your heart racing.
Lake Gordon
Lake Gordon, Southwest TAS 7139, Australia
Location
Curating with nature since 2011, Tassie Bound Adventure Tours offer multi-award winning kayak trips uncovering secrets only locals know exist and adventures worthy of sharing. Whether you choose to Paddle with the Platypus, challenge yourself on the River Derwent Rapids or explore the rugged and untamed beauty of Lake Pedder we guarantee you will have an unforgettable and unique Tasmanian adventure experience. Tour pick - up points are located within an hour's drive from Hobart and each trip includes premium kayak and safety equipment, opportunities to view Tasmanian wildlife in their natural habitat, complimentary photos and a chef-prepared delicious morning tea and lunch. No previous kayak experience is required to participate, just arrive at the pre-arranged departure point and we take care of the rest! Tassie Bound Adventure Tours is a true example of sustainable tourism and is firmly committed to being a force for good. When you book a trip you can feel confident your purchase will have a positive & lasting impact on local communities with very little impact as possible on native wildlife and our precious environment. The Tassie Bound team look forward to sharing their wild Tasmanian backyard with you!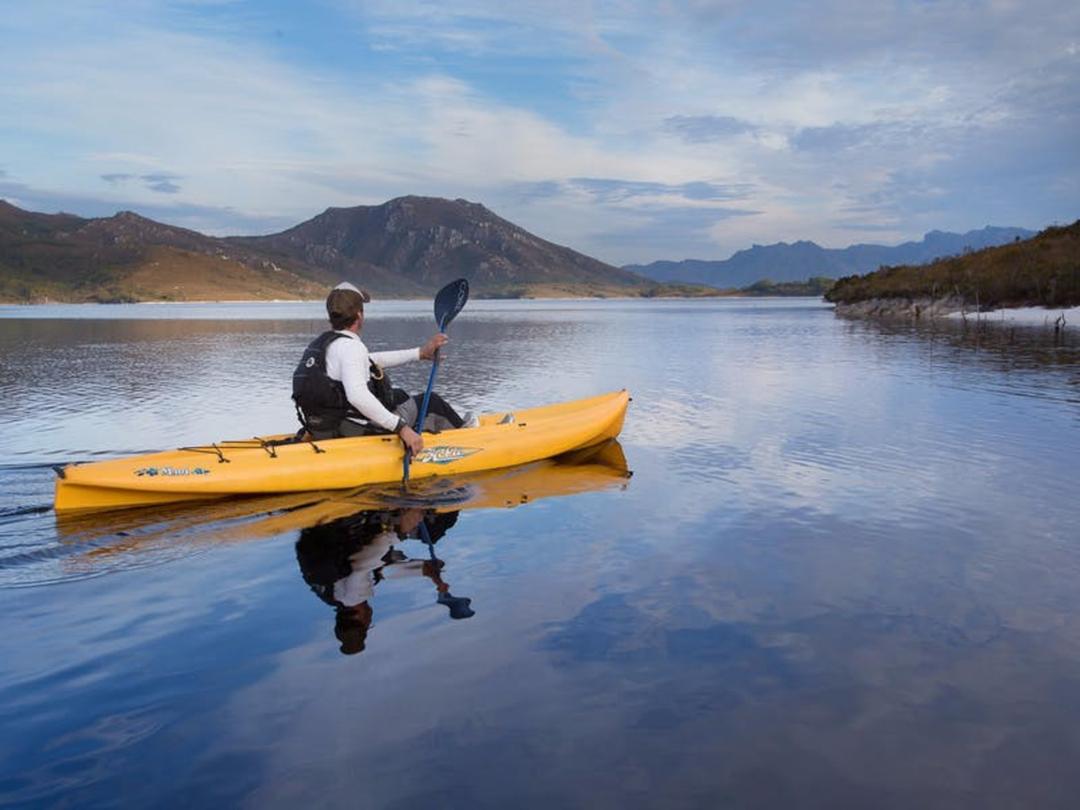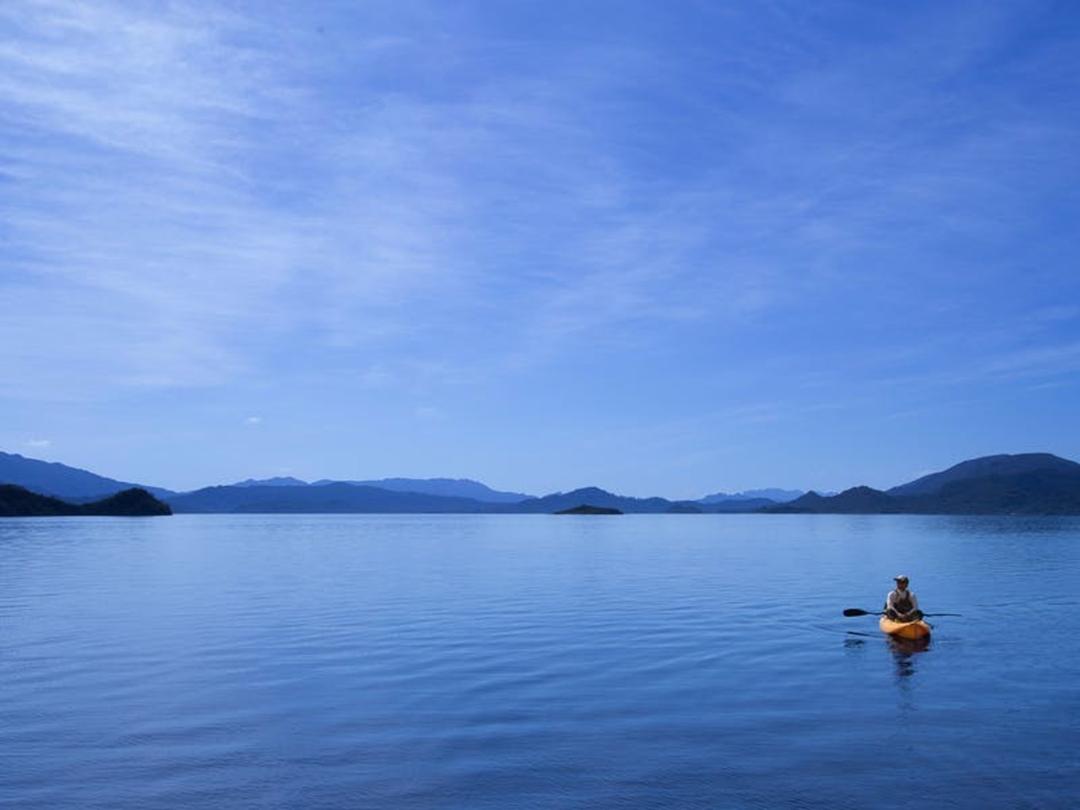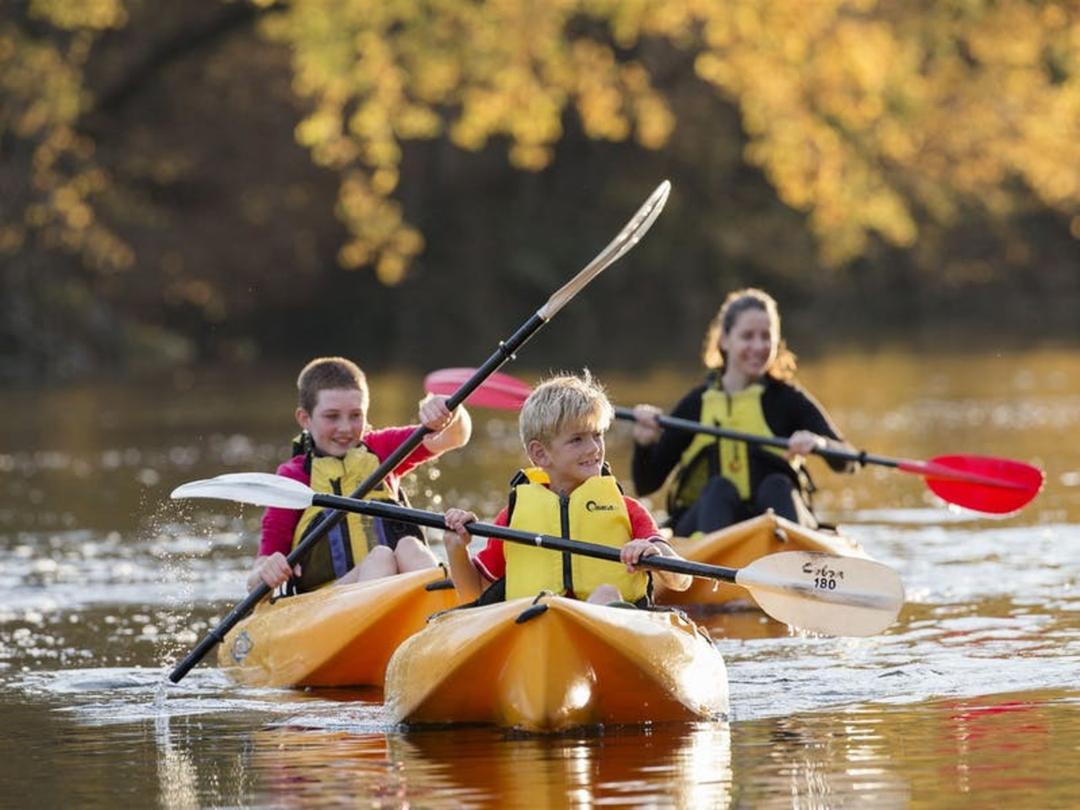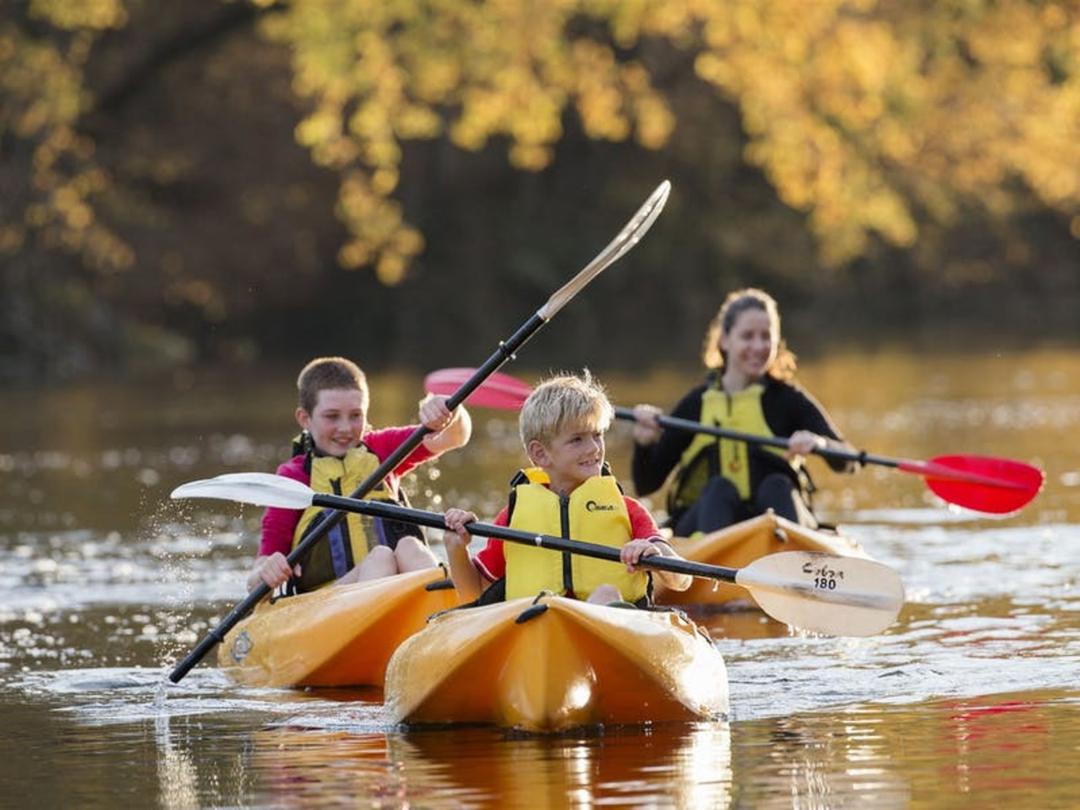 Pedder Wilderness Lodge
Overnight at Pedder Wilderness Lodge on the shores of Lake Pedder at Strathgordon and dine in-house. Pedder Wilderness Lodge is situated in Strathgordon on the shores of Lake Pedder in Tasmania's south-west. Built originally to house Hydro employees working on the Gordon Power Station, the Lodge has a range of accommodation options. The Gordon Wing is standard accommodation with two twin rooms sharing a bathroom. With 36 twin rooms this accommodation is ideal for large groups, fishermen, bushwalkers or school groups. Tim Shea Wing offers comfortable twins/doubles with en-suite bathrooms and is suited to the budget conscious, looking for a clean friendly environment. Pedder Wing rooms, recently renovated, have their own en-suite, television, tea/coffee making facilities, mostly overlooking Lake Pedder. The one-bedroom self-contained units provide full kitchen, bathroom, laundry and lounge with a pull-out sofa for accompanying guests. The lounge, fully licensed restaurant and bar, offering some of Tasmania's fine produce, is the heart of the chalet, and open from early morning until late catering to both in-house guests and day visitors. There are many things to see and do including an indoor heated pool, swimming at Ted's Beach, bushwalking, bike riding, eight-ball, tennis, table tennis, darts or just gaze in awe at the 140 metre high Gordon Dam wall. For the ultimate thrill, abseil the dam!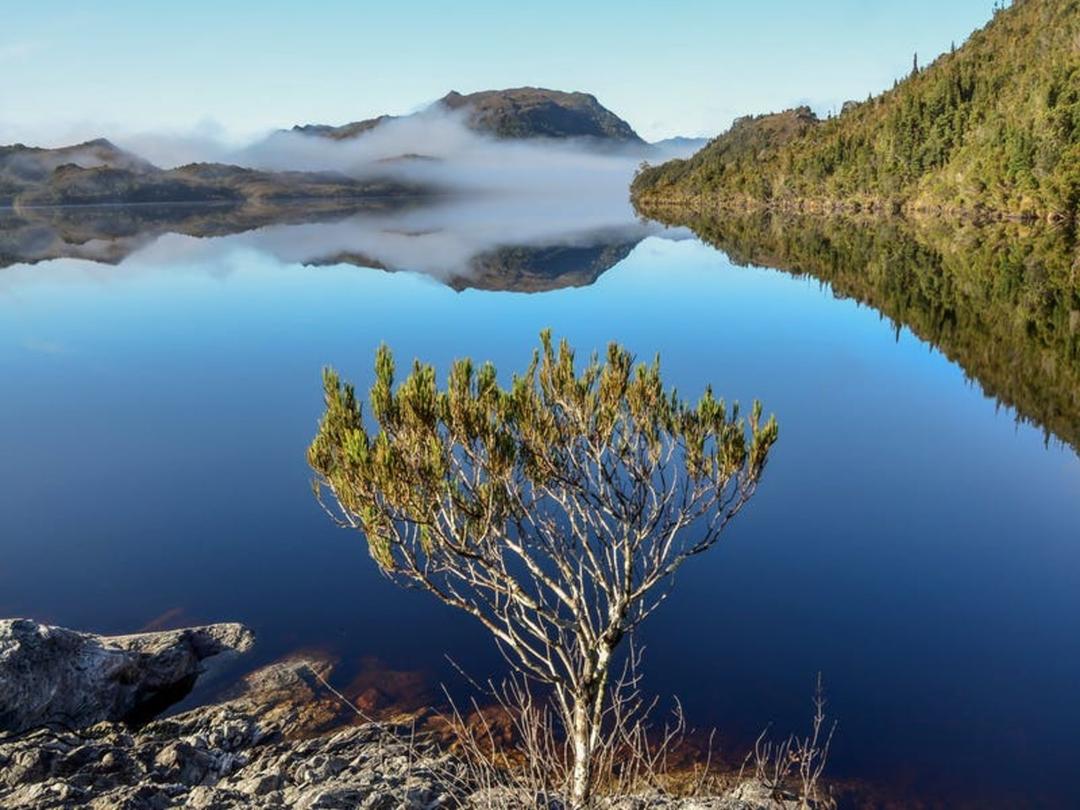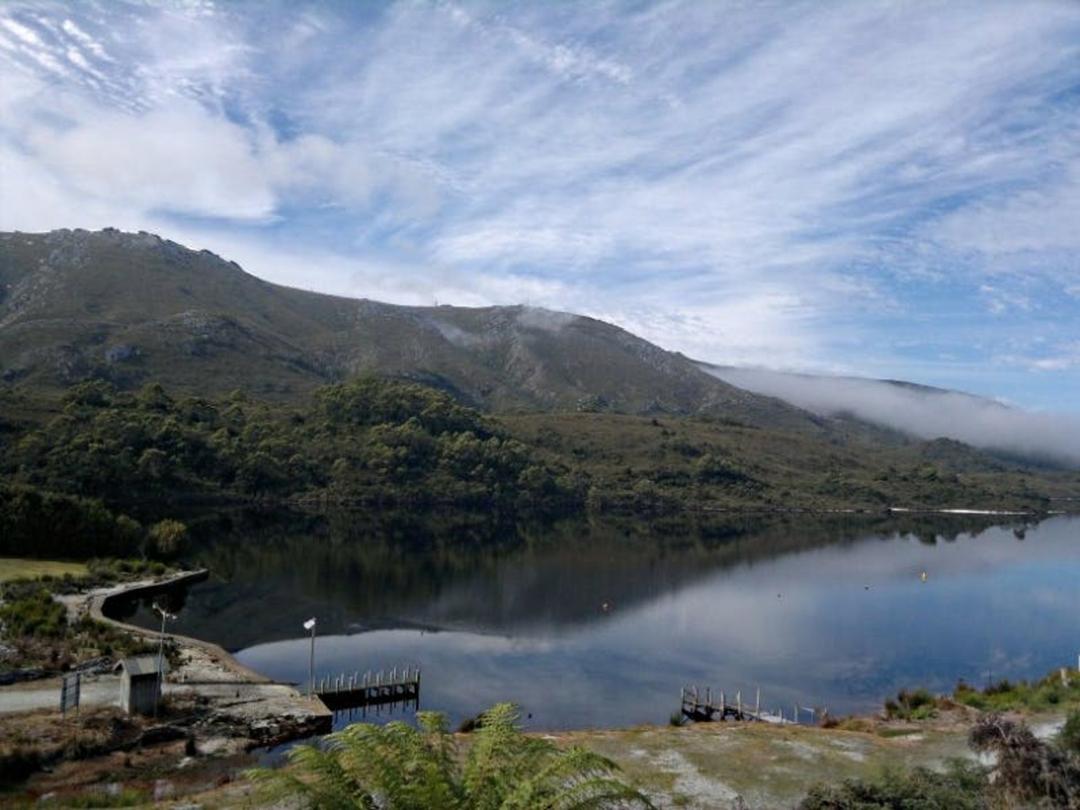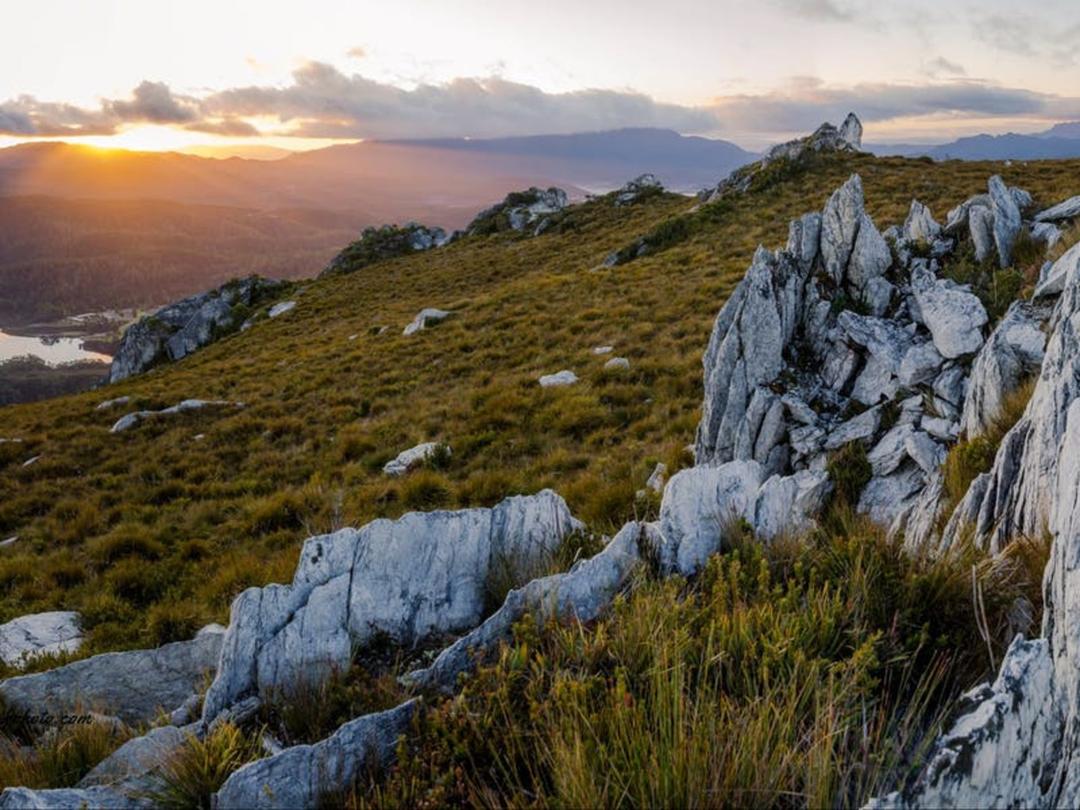 Pedder Wilderness Lodge
Gordon River Rd, Strathgordon TAS 7139, Australia
Pulpit Rock Lookout
Drive to Pulpit Rock Lookout, on the outskirts of New Norfolk, for views of the Derwent Valley's rolling farmland and the River Derwent.
Pulpit Rock Lookout
Pulpit Rock Rd, New Norfolk TAS 7140, Australia
Derwent Estate Vineyard
On the way back to Hobart, make the most of the Derwent Valley's wineries and breweries dotted along the route, including Derwent Estate, Stefano Lubiana and Two Metre Tall Farmhouse Ale & Cider.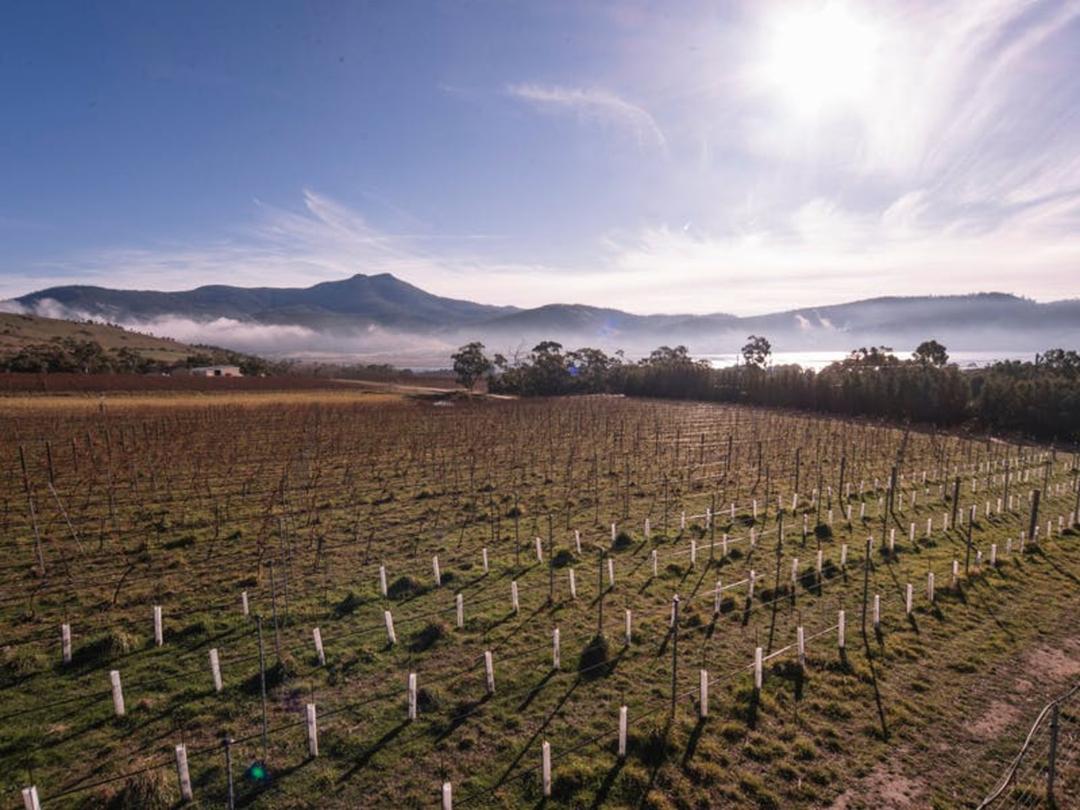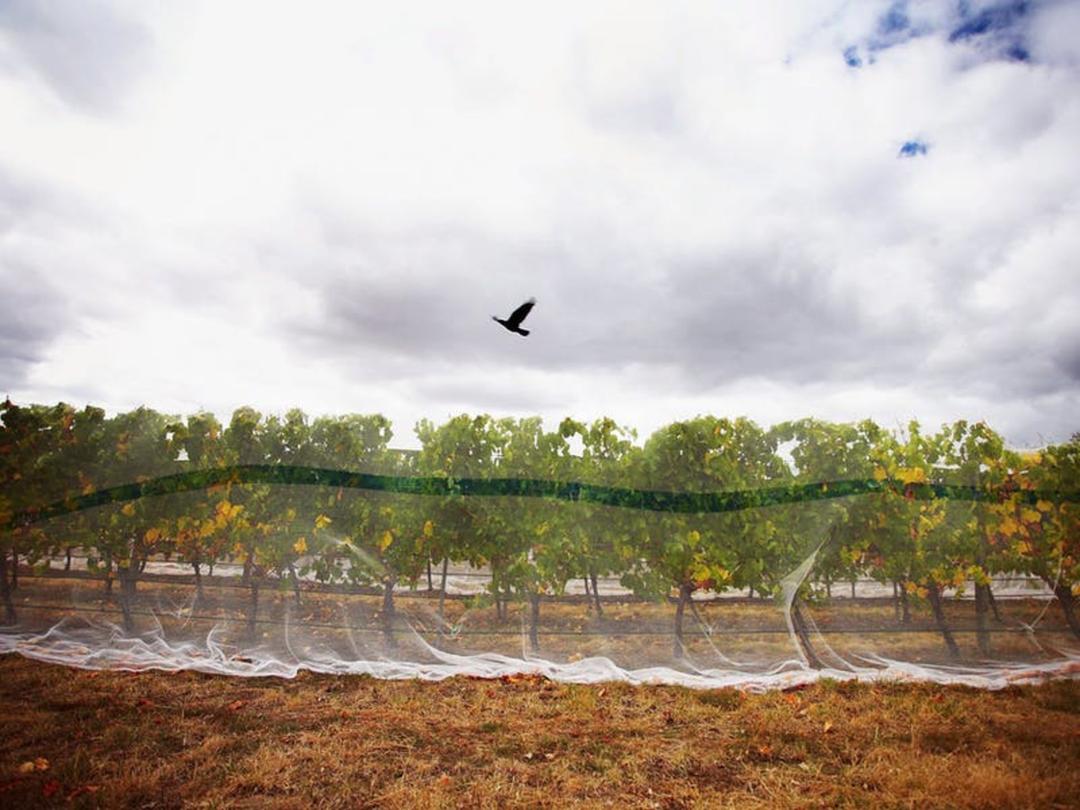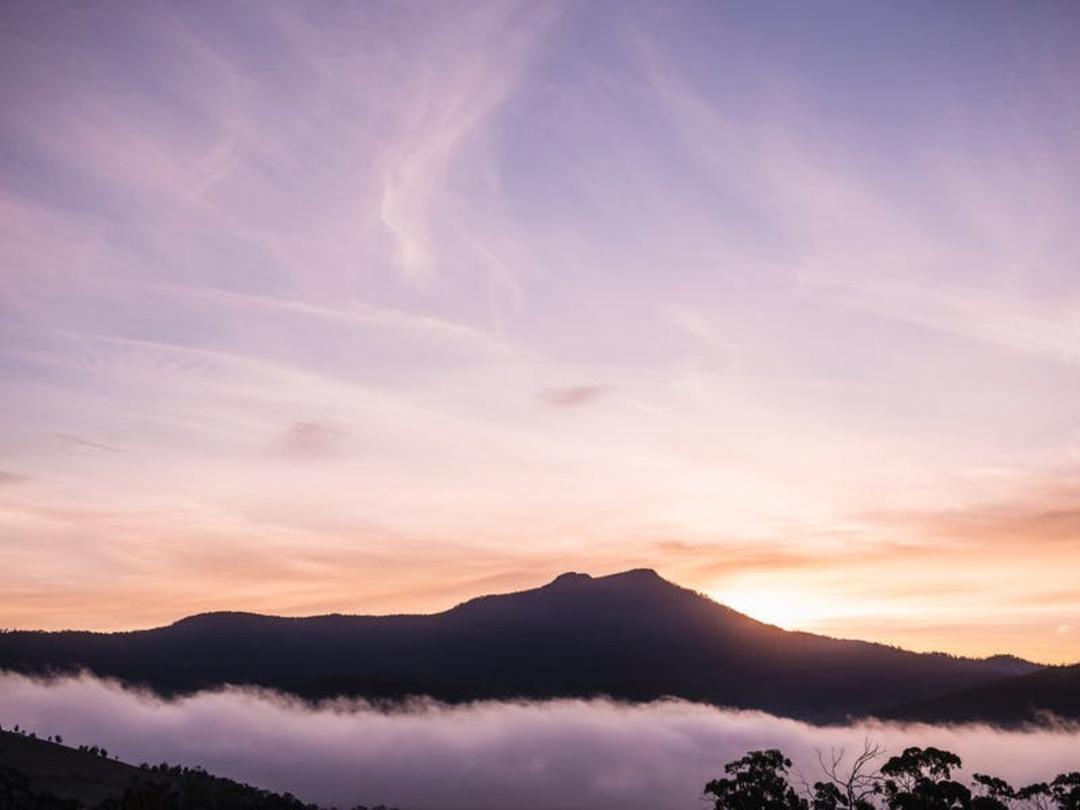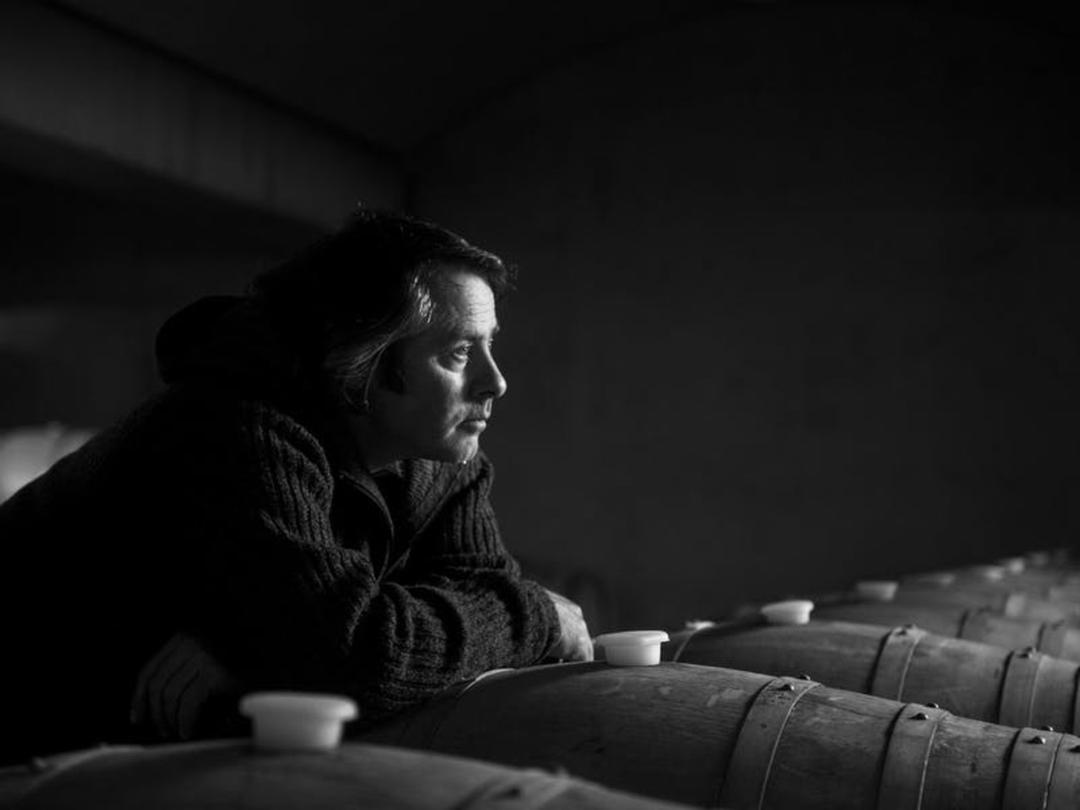 Derwent Estate Vineyard
329 Lyell Hwy, Granton TAS 7030, Australia
Salmon Ponds
Visit the Salmon Ponds, the oldest trout hatchery in the southern hemisphere and the birthplace of Tasmania's renowned and wily brown trout. Located at the Salmon Ponds, this licensed restaurant specialises in European pancakes and crepes. Serving great coffee and Tasmanian wine. For Anglers with an interest in the history of their sport will appreciate the collection showing the changes to fishing equipment over time and the history of angling in Tasmania. The museum is housed in the cottage built for the first superintendent of the Salmon Ponds in 1865. Not a line could be cast for trout until the first brown and rainbow trout in the southern hemisphere were raised here in 1864. They were the base stock of streams and lakes in Australia and New Zealand. Visitors can view fish breeding in all its stages, from fingerlings to full grown brown, rainbow and brook trout and Atlantic salmon.
Salmon Ponds
20-70 Salmon Ponds Rd, Plenty TAS 7140, Australia
Have Story To Share?
Blog with Trip.Social
Reach new audiences and maximize your potential.