4 Days in the Central North
Tasmania's north is a feast of historic streetscapes and heritage estates, rich farmland, premier cool-climate wines, fresh produce and a haven for designers and craft makers eager to talk about their work.
Credit: discovertasmania.com.au
41 South Tasmania (Salmon-Ginseng Farm)
41 Degrees South is a salmon farm, wetland and ginseng plantation near Deloraine, Tasmania. The Farm is a family-owned business focusing on ecologically sustainable aquaculture. Located in native bushland, the farm grows salmon in natural conditions, without chemicals or antibiotics, using environmentally sustainable practices. 41 Degrees South also has an organic ginseng plantation and is a pioneer of commercial ginseng farming in Tasmania. You can take a self-guided walking tour of the salmon farm where you will learn how the fish are raised and the water re-circulated through the natural biofilter system created by using the wetland. Explore the natural and man-made wetland areas and take a walk along the banks of the Western Rivulet to see a diverse array of vegetation from woodland to wetland grasses, and encounter the resident wildlife. Visit the shop to sample hot-smoked salmon products, browse the 41 Degrees South range including organic ginseng root products and ginseng-infused spirits, honey, spices, chocolate, nougat and essence. Or relax on the deck with a freshly-prepared meal made from 41 Degrees South smoked salmon. Red Hills is 40 minute drive south of Devonport and a 45-minute drive from Launceston.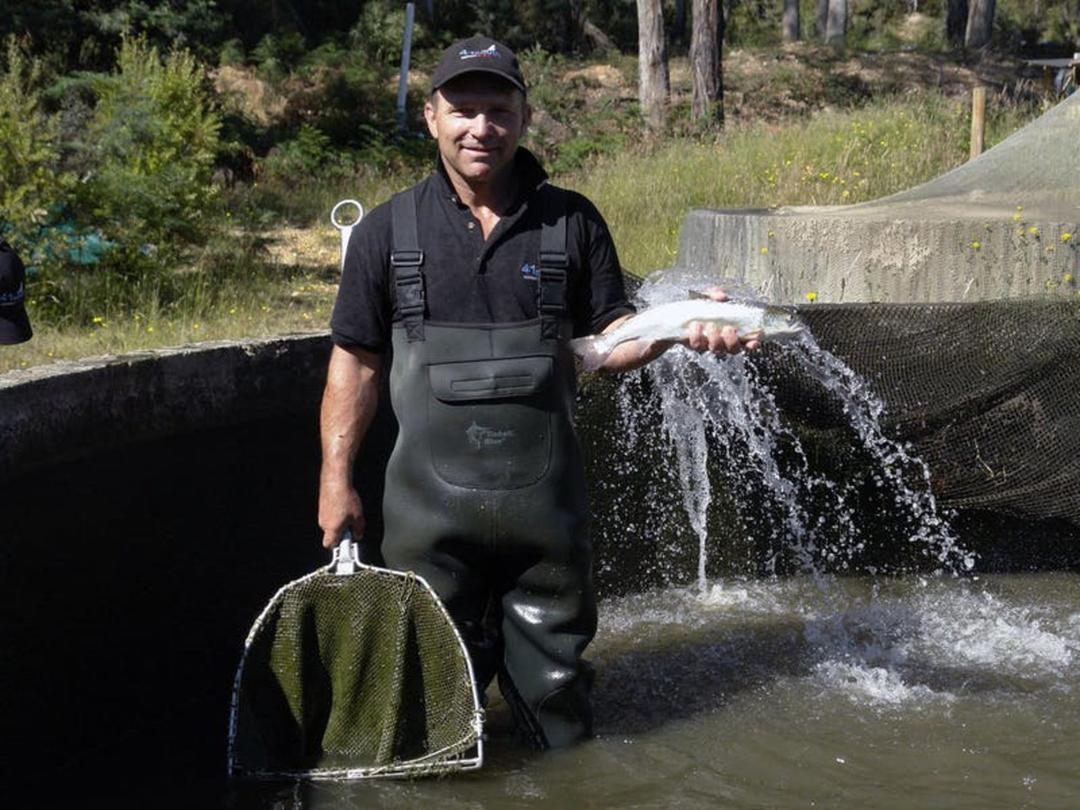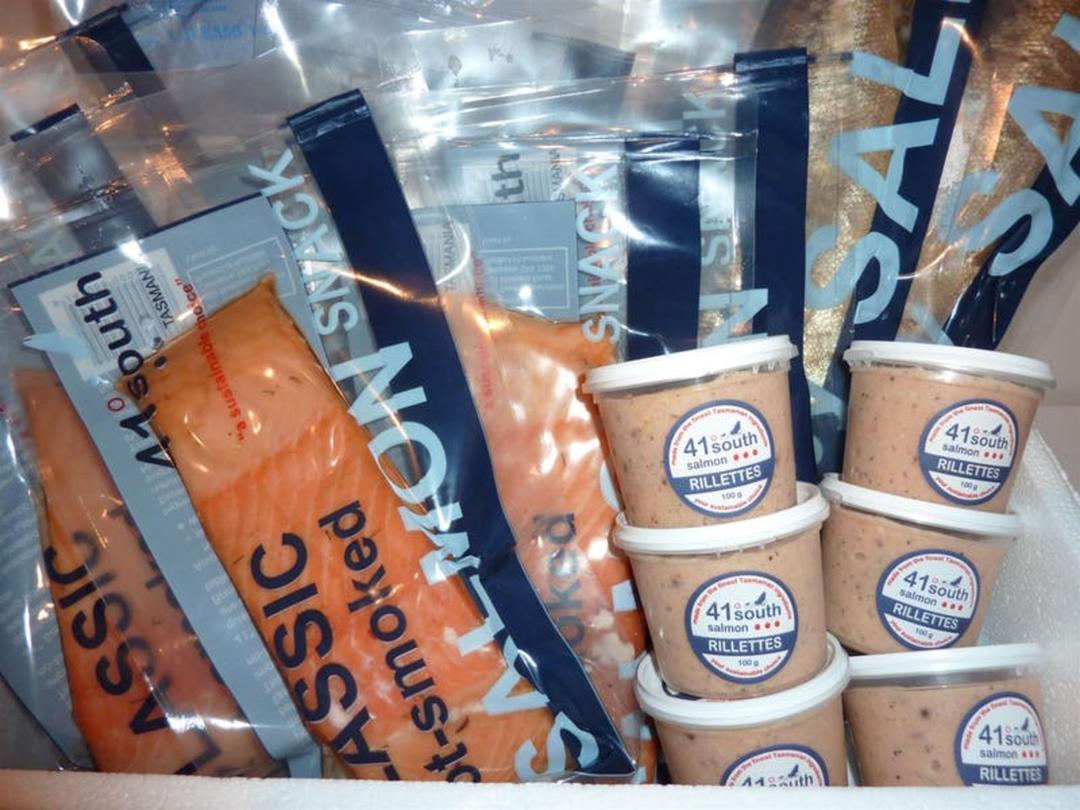 41 South Tasmania (Salmon-Ginseng Farm)
323 Montana Rd, Deloraine/Red Hills TAS 7304, Australia
Tasmanian Truffles
Clustered together like a three-course meal just outside Deloraine are the delights of Tasmanian Truffles, 41° South Tasmania and 3 Willows Vineyard. Tasmanian Truffles is home to Australia's first black truffles – why not join a truffle hunting tour? Visit the Truffle farm, nestled in the foothills of the Great Western Tiers mountain range near Deloraine. Only three hours drive from Hobart or 45 minutes drive to Launceston, making for the perfect mini-getaway experience. Entry tickets include an interactive hunt with the truffle dogs, truffle tastings and grading demonstration, and a lunch platter serving some of Tasmania's finest cheeses and meats.
Tasmanian Truffles
844 Mole Creek Rd, Deloraine TAS 7304, Australia
3 Willows Vineyard
Family owned and operated boutique cool climate, single estate vineyard, cellar door and bespoke accommodation. 3 Willows Vineyard offers wine tastings and Tasmanian cheese platters showcasing exquisite, locally sourced artisan cheese, such as Coal River Farm Brie and Red Cow Organic's Tilsit. Tea, coffee and non-alcoholic beverages available. All wines are estate grown: Pinot Noir, Pinot Gris, Rosé & Baco Noir. Trading hours are Friday to Sunday 12 pm- 5 pm. Located five minutes from the central town of Deloraine and 35 minutes drive from Launceston or Devonport via the Bass Highway. The cellar door and gardens provide a picturesque and peaceful escape.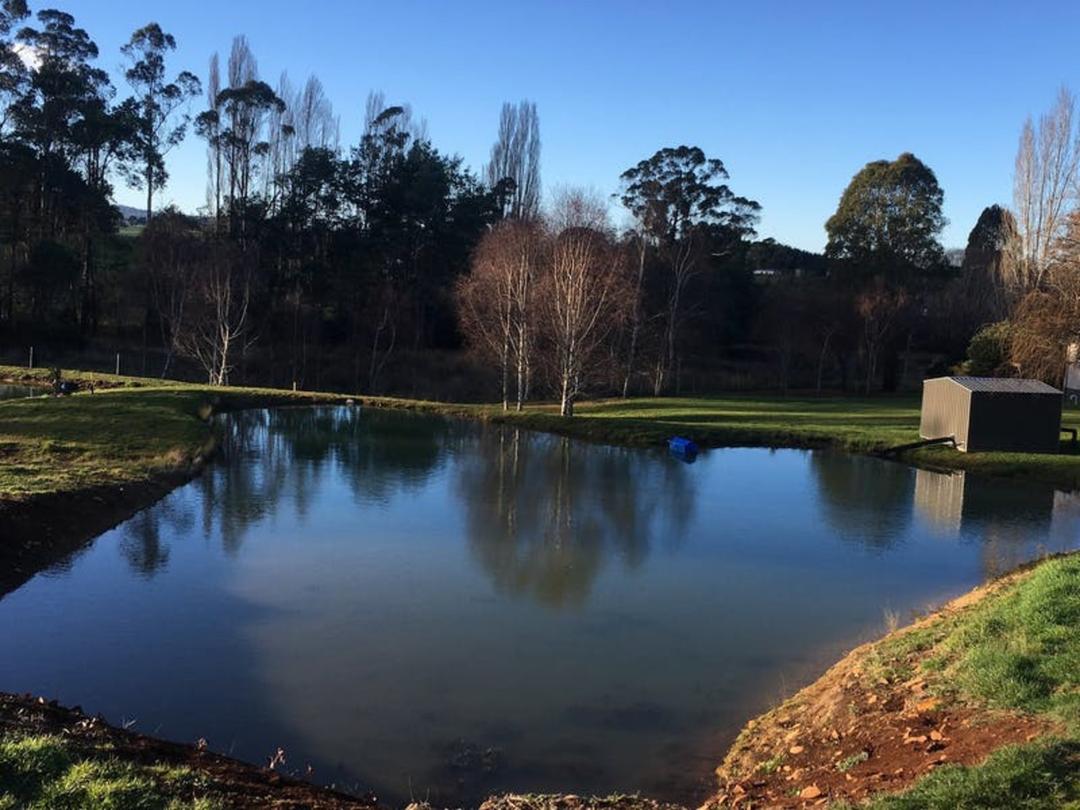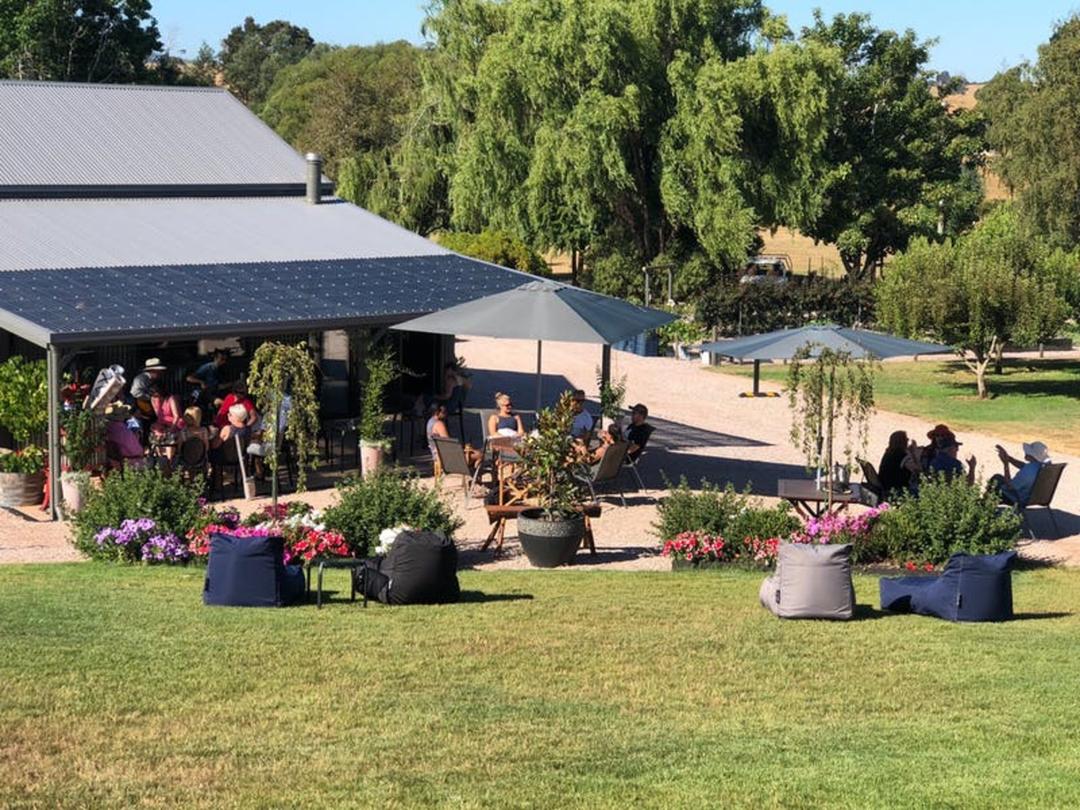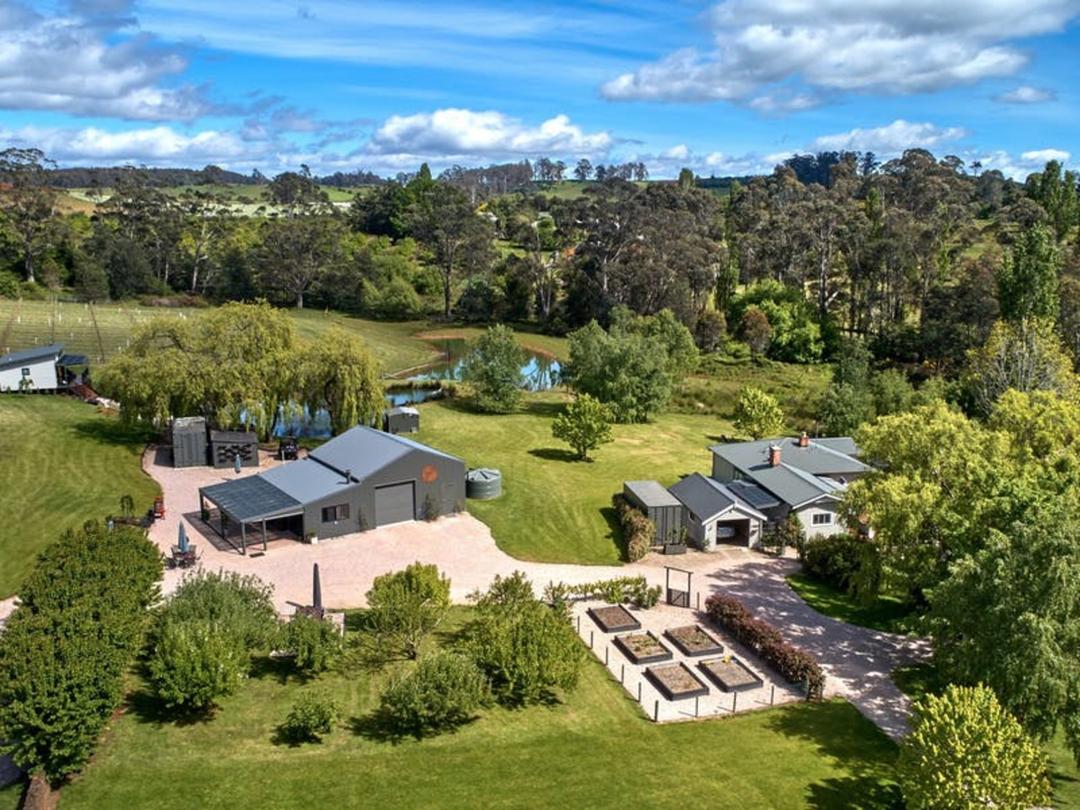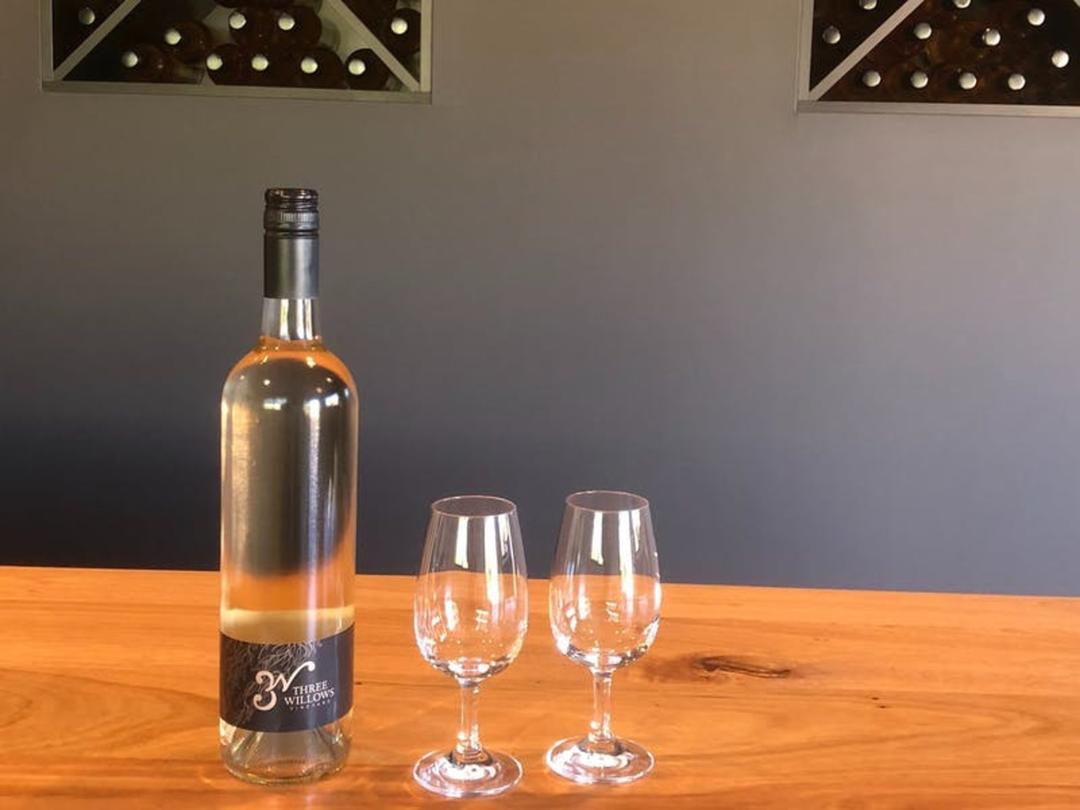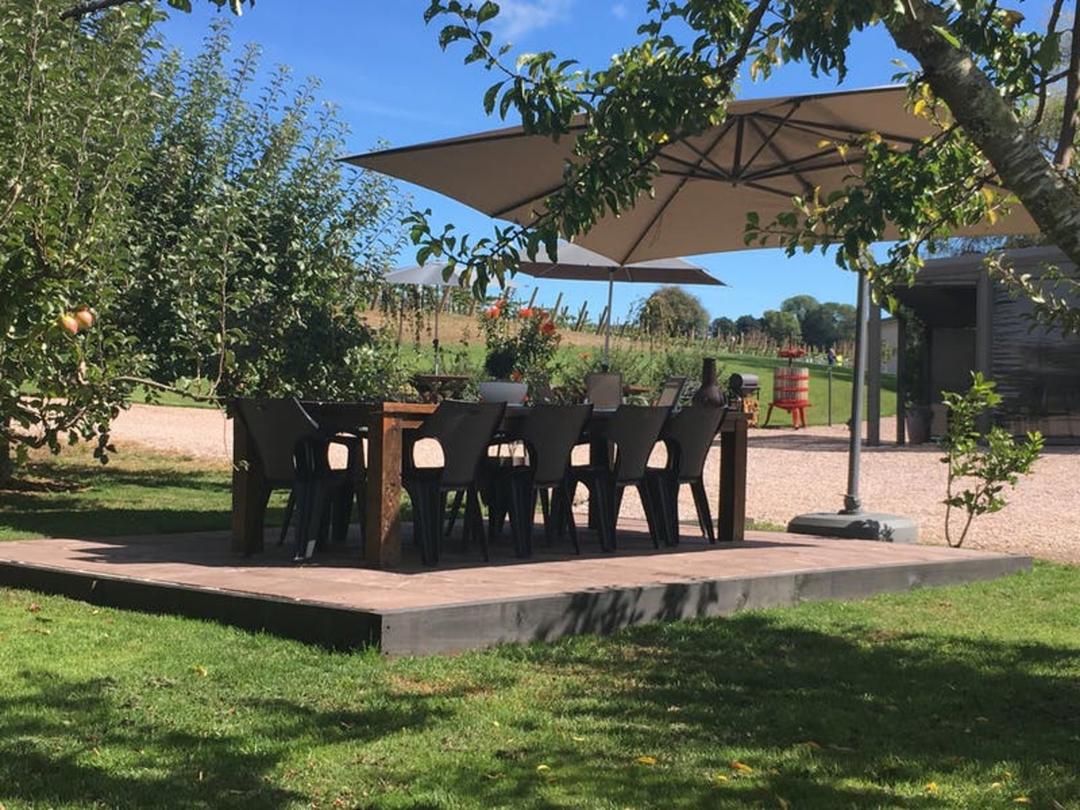 3 Willows Vineyard
46 Montana Rd, Red Hills TAS 7304, Australia
Tierview Twin Cottages
Tier View Twin Cottages provide self-contained accommodation in the rural town of Deloraine, Northern Tasmania. There are two cottages to choose from. The first cottage has two bedrooms accommodating up to four guests. It has a queen-size bed in the main bedroom and two single beds in the second room. Sit by the warmth of the delightful open fire. The second cottage has three bedrooms and can sleep a maximum of six guests. It is appointed with a queen size bed, a double bed and two single beds. This cottage has air conditioning, heat pumps and a luxurious spa bath. Enjoy the convenience of breakfast provisions including eggs, bread, butter and jams, cereals, porridge, tea and coffee. Both cottages have a laundry with washing machine, dryer, iron and ironing board. Experience the panoramic mountain views from the cottage verandas. Soak up the tranquil atmosphere of this quaint town and peaceful countryside. Travel to majestic Cradle Mountain where you can do a circuit walk of Dove Lake or even climb to the summit of the mountain. Deloraine is approximately a 40-minute drive west of Launceston (53 kilometres).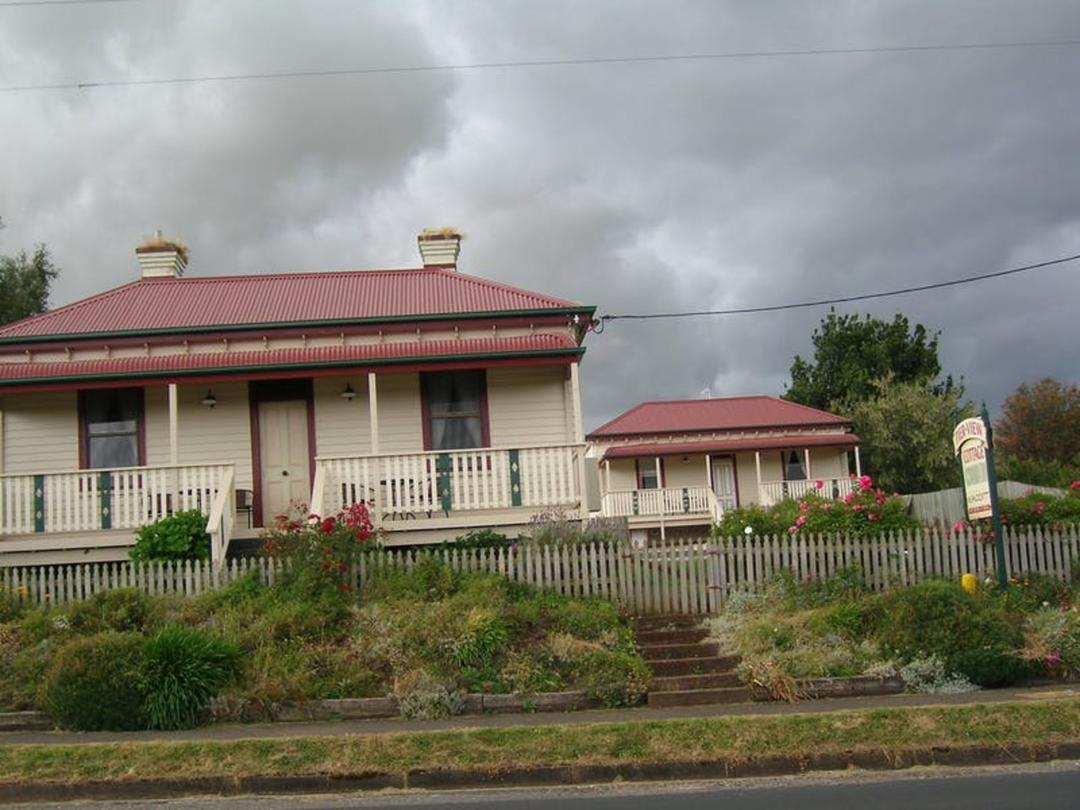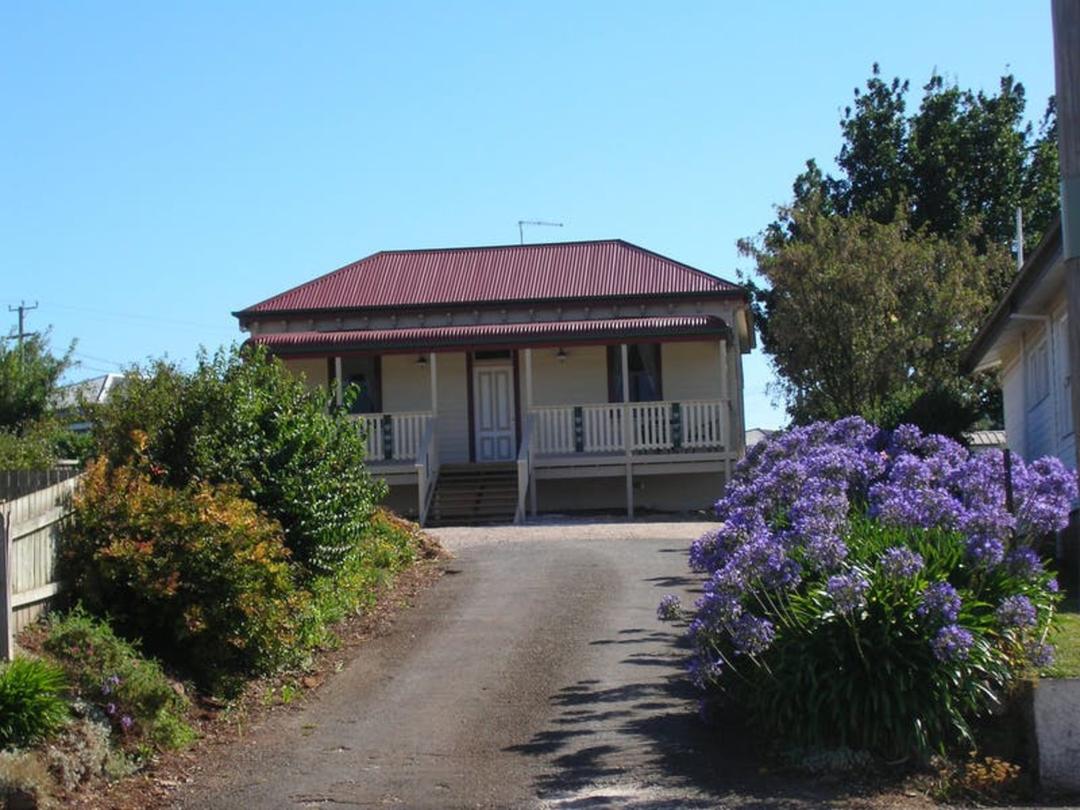 Tierview Twin Cottages
125 Emu Bay Rd, Deloraine TAS 7304, Australia
Bowerbank Mill B&B
Overnight in Deloraine. Options include Bowerbank Mill B&B, in a 1853 flour mill, and Tier View Twin Cottages. Bowerbank Mill B&B provides elegant bed and breakfast accommodation in Deloraine, Tasmania. The original flour mill (circa 1853) is nestled at the foot of the Western Tiers mountain range. Choose from two unique and beautiful cottages. The Chimney Cottage is perfect for two, appointed with a queen-size bed (upstairs), piano and cosy log fire. Meander Cottage has a queen-size bed, lovely downstairs living area and upstairs ensuite. There is a kitchenette, living area and ensuite bathroom in both cottages. Relax as you are served a delicious breakfast and take time to look at works displayed in the Bowerbank Mill Fine Art Gallery and Gift Shop. Plan a bush walk or simply relax in your surroundings. Bowerbank Mill B&B is approximately a thirty-five-minute drive from Launceston (50 km) and a 90-minute scenic drive to Cradle Mountain.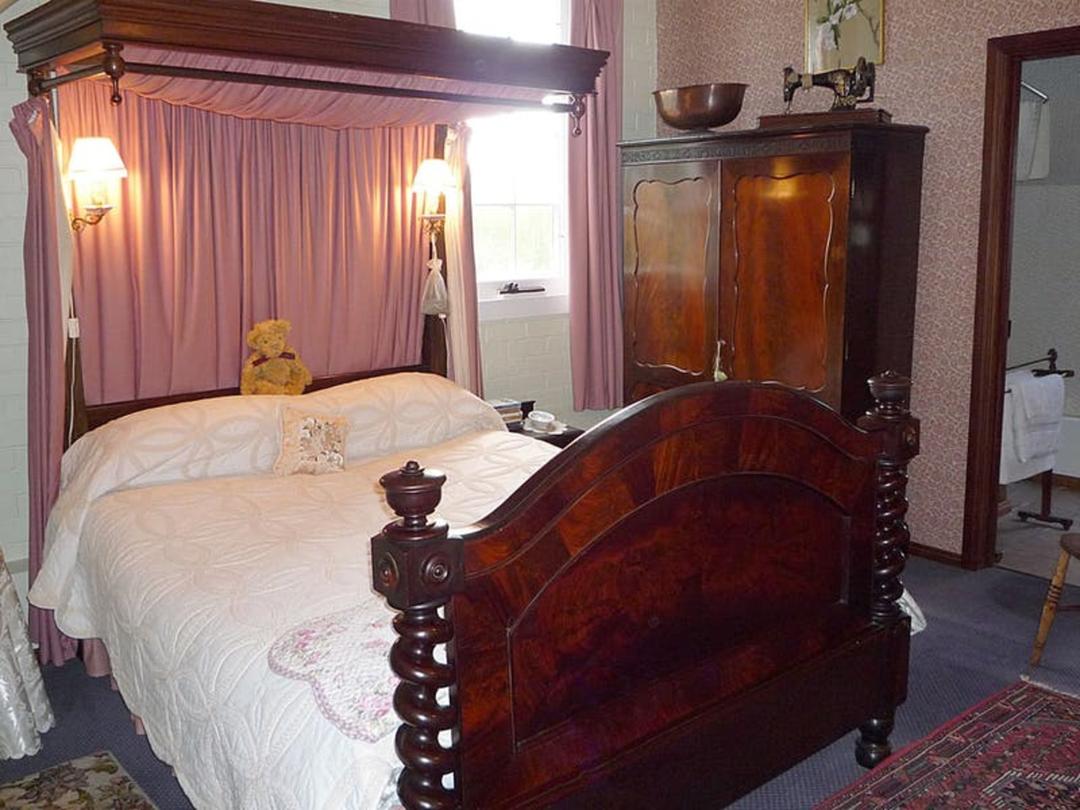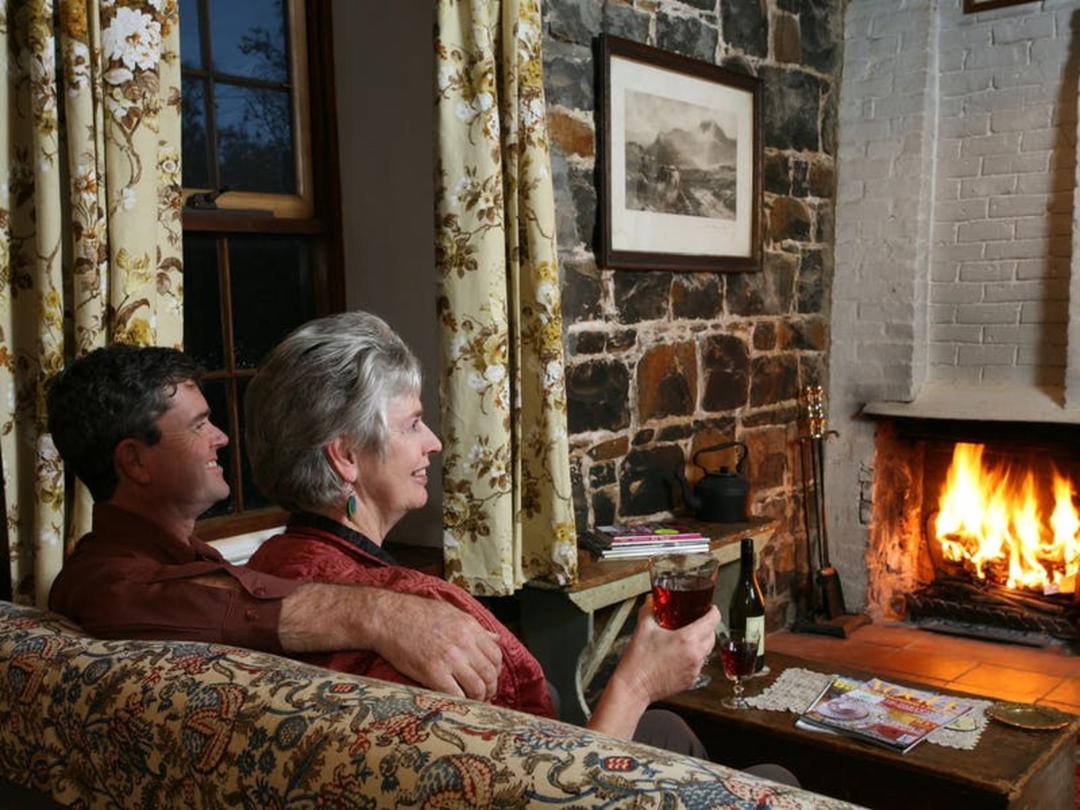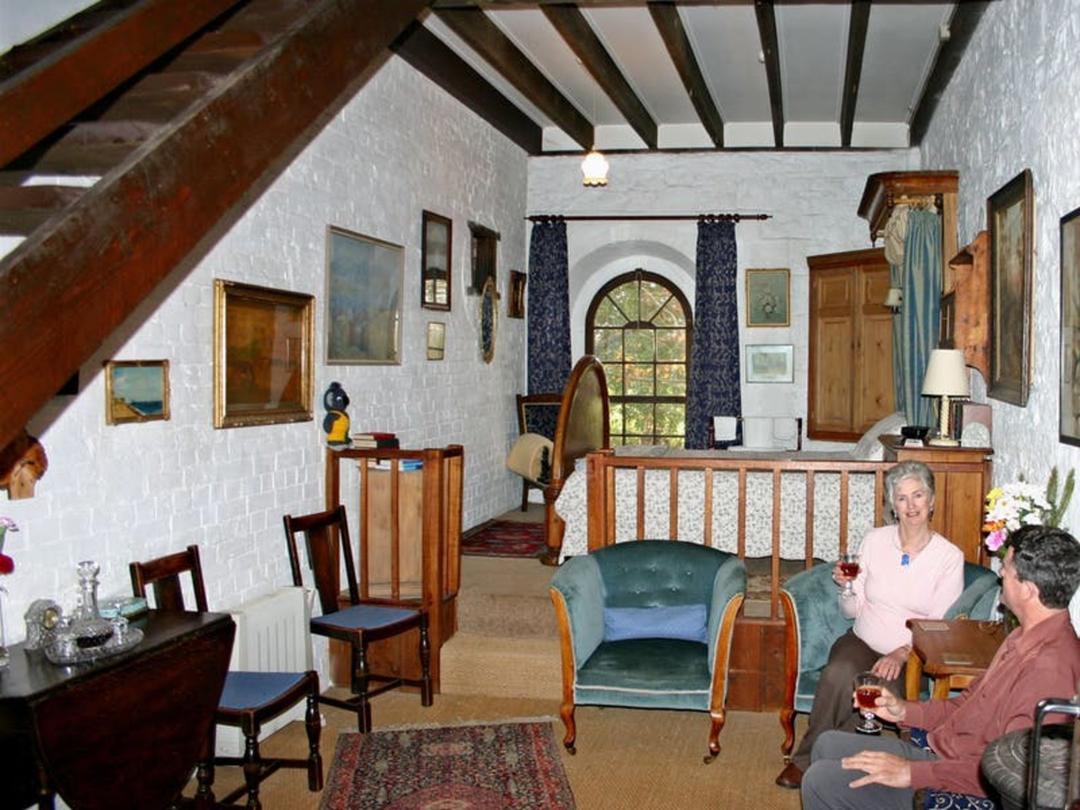 Bowerbank Mill B&B
4455 Meander Valley Rd, Deloraine TAS 7304, Australia
GLAMP SANDRIDGE
Overnight among wombats and wallabies at the national park's edge at Glamp Sandridge in Sisters Beach.
GLAMP SANDRIDGE
191 Sisters Beach Rd, Boat Harbour TAS 7321, Australia
Hazelbrae Hazelnuts
The feast continues on the other side of Deloraine at Hazelbrae Hazelnuts, one of Australia's largest hazelnut groves. Enjoy a guided tasting and perhaps linger for lunch on the deck overlooking the orchard. Visit one of Australia's most productive and innovative hazelnut farms. Set amid the 5000 tree orchard, under the magnificent Great Western Tiers, the on-farm restaurant and farm gate shop will alight your tastebuds with the delights of freshly cracked hazelnuts in all their forms. Enjoy a guided tasting, lunch or glass of wine from the deck overlooking the orchard and experience their passion, knowledge and skills, direct from the source. Restaurant specialities include hazelnut ice cream, hazelnut cappuccino and a chef prepared menu, filled with delicious produce from Northern Tasmania. New to Hazelbrae is a suite of farm experiences available to visitors. See website for details.
Hazelbrae Hazelnuts
127 Hagley Station Ln, Hagley TAS 7292, Australia
Empire Hotel
Deloraine is platypus country, with a number of the elusive animals inhabiting this section of the Meander River. The Empire Hotel runs free platypus-spotting walks along the riverbank at sunset. The Empire Hotel is a beautiful boutique hotel, positioned right in the heart of the historic township of Deloraine. The Hotel showcases some of Tasmania's finest timbers and craftsmanship throughout while preserving the ornate old Victorian charm of this era. The Empire Hotel has a fantastic horseshoe bar with a cosy open log fire, restaurant and café. Cycles restaurant and café offers a modern Australian essence, which reflects the hotel's history and main focus in utilising fresh, local and seasonal ingredients sourced from some of Tasmania's finest producers. We have a range of rooms including en-suited queen size rooms, queen rooms with shared bathrooms, twin share single and single rooms. Prices start from $70 per night and all rooms include a complimentary continental breakfast.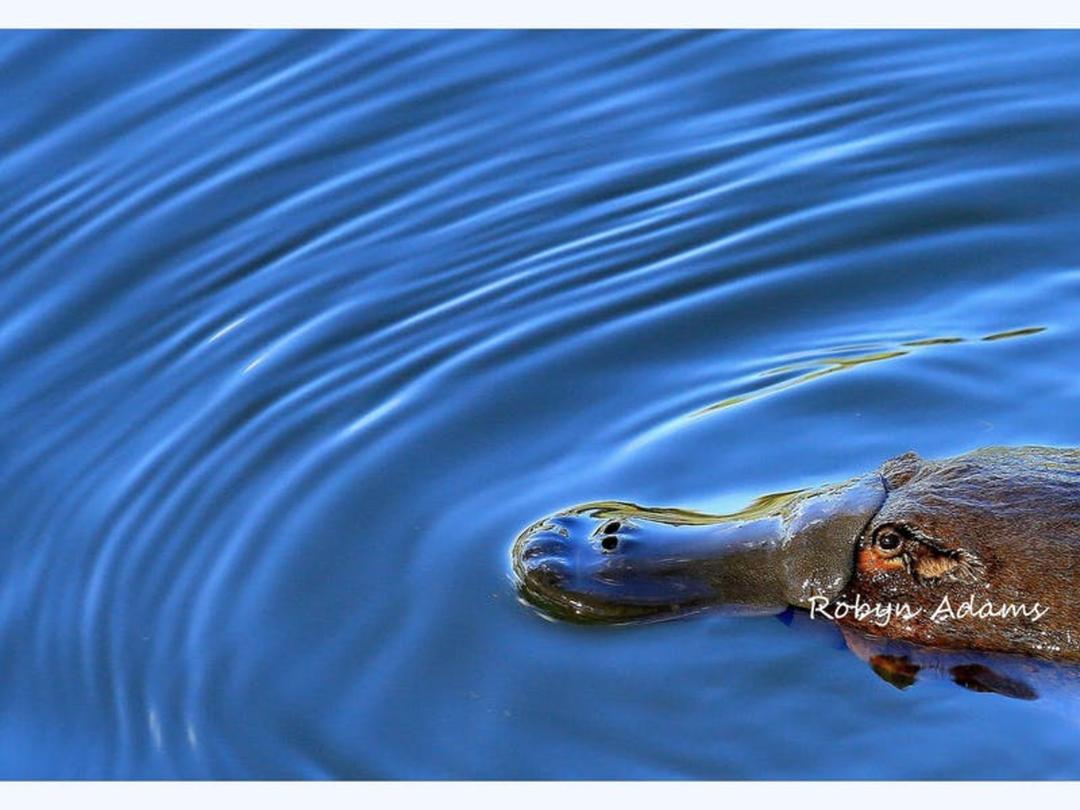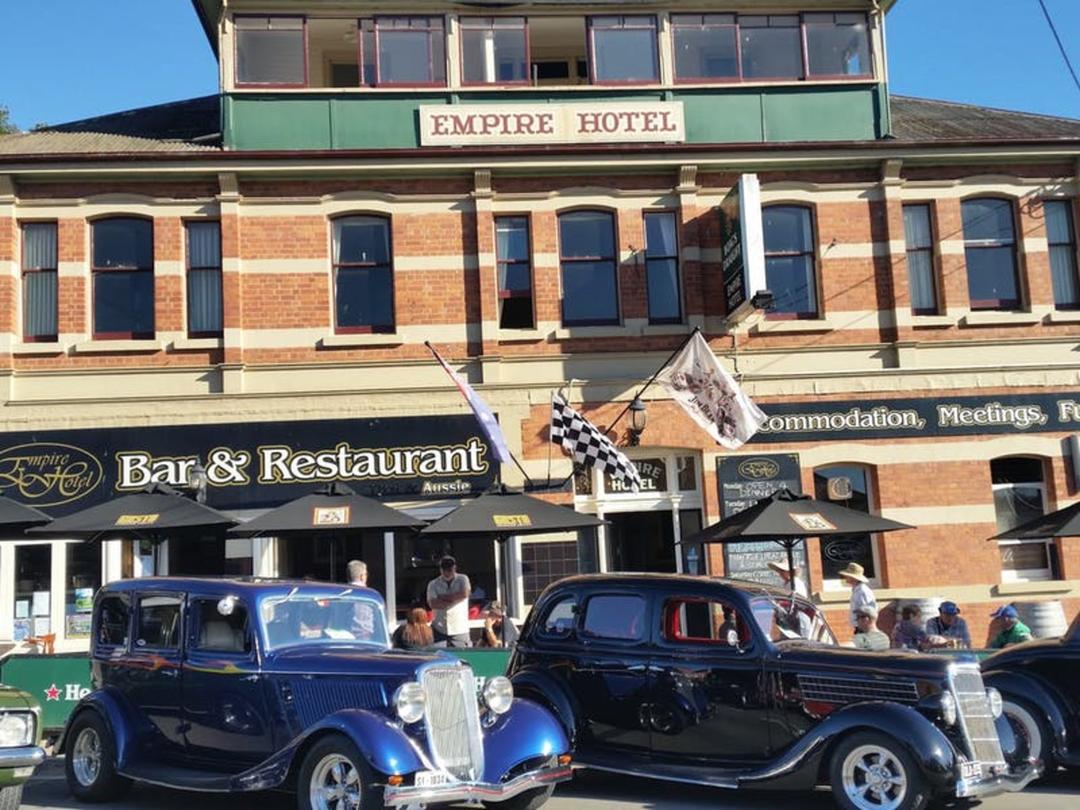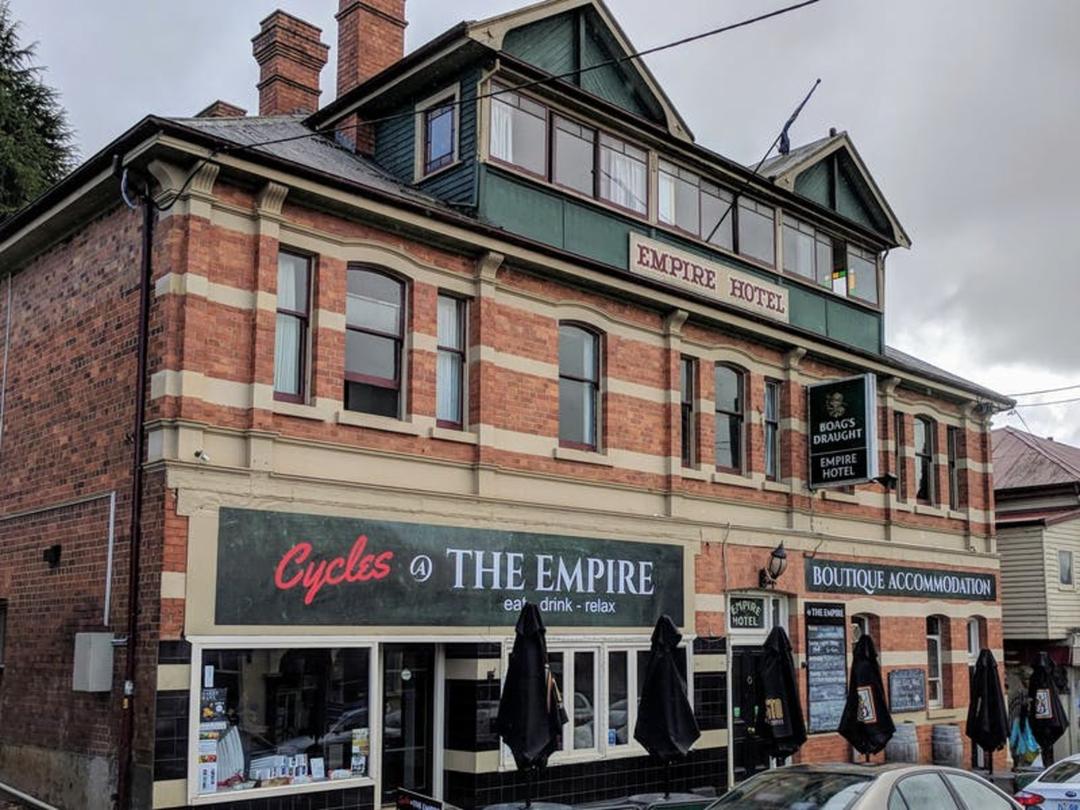 Empire Hotel
Empire Hotel, 19-23 Emu Bay Rd, Deloraine TAS 7304, Australia
Novo Luxury Apartment
For stunning coastline, take the road less travelled and follow Penguin Road all the way in to Penguin. Dine at El Perro Penguin and find beachside bliss at the likes of Novo Luxury Apartment. Novo Luxury Apartment, newly renovated on the first floor c. 1912 heritage listed property in the coastal seaside town of Penguin, Tasmania. With 180 degree uninterrupted north facing sea views over Bass Strait just 10 metres from Penguin beach. Relax and enjoy in this private stunning luxury three bedrooms, two bathroom apartment of approximately. 300sqm featuring spacious relaxed open plan living and entertainment areas decorated with beautiful artworks and stunning furnishings to ensure your stay is truly unique. Alfresco room features a two-metre electric fireplace, flat screen TV, leading out onto a large deck with BBQ overlooking Penguin beach. Full kitchen and laundry facilities are available. Master bedroom offers a king bed with a luxurious ensuite featuring underfloor heating, double shower, basins and toilet. The property has 2 other bedrooms with queen beds and beautiful linen. The second bathroom has underfloor heating, a single shower, free standing bath, single basin vanity and toilet.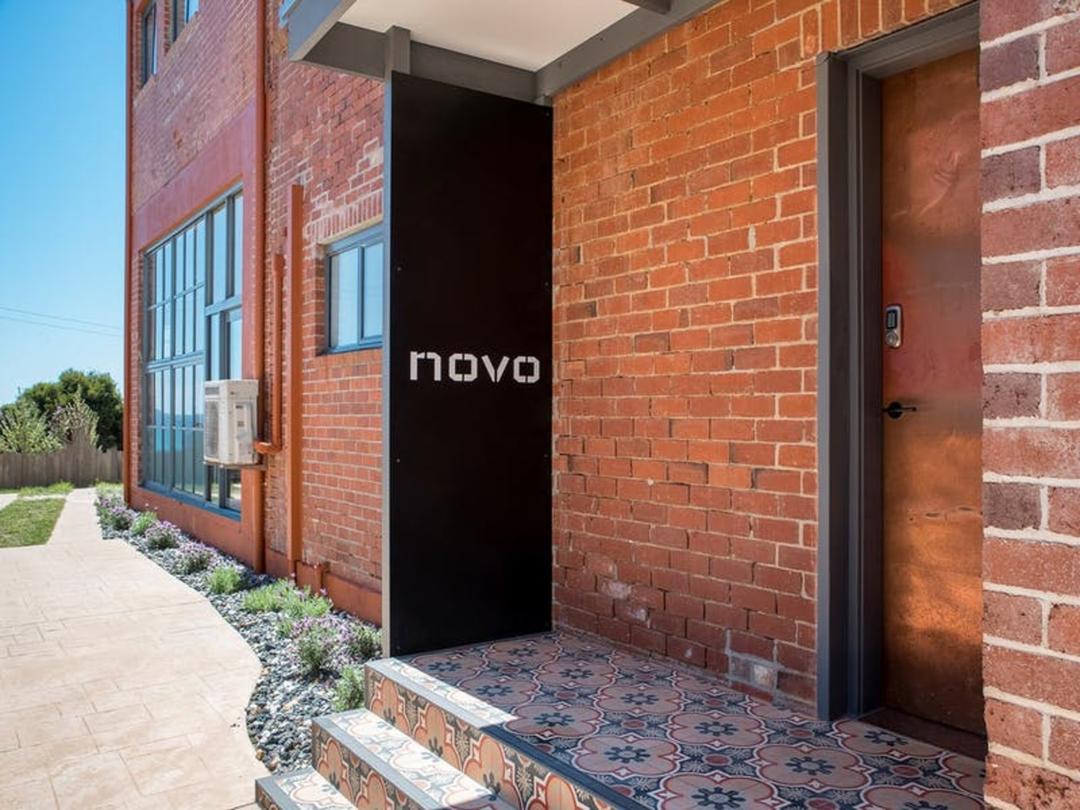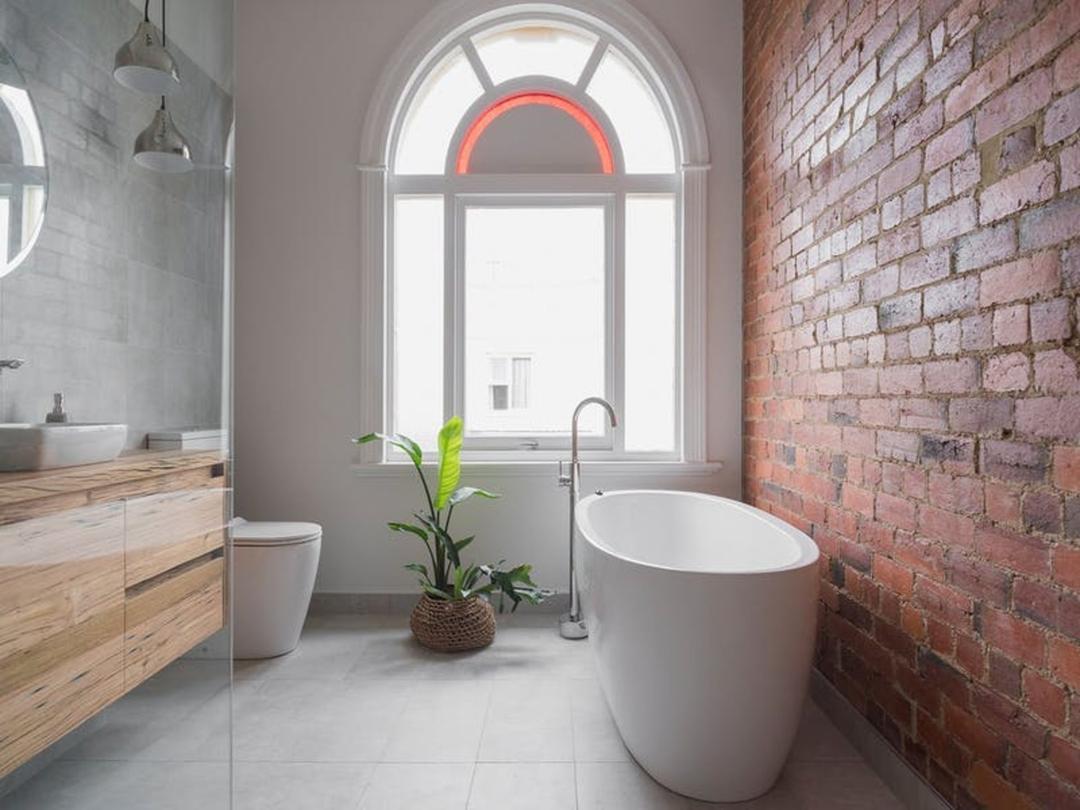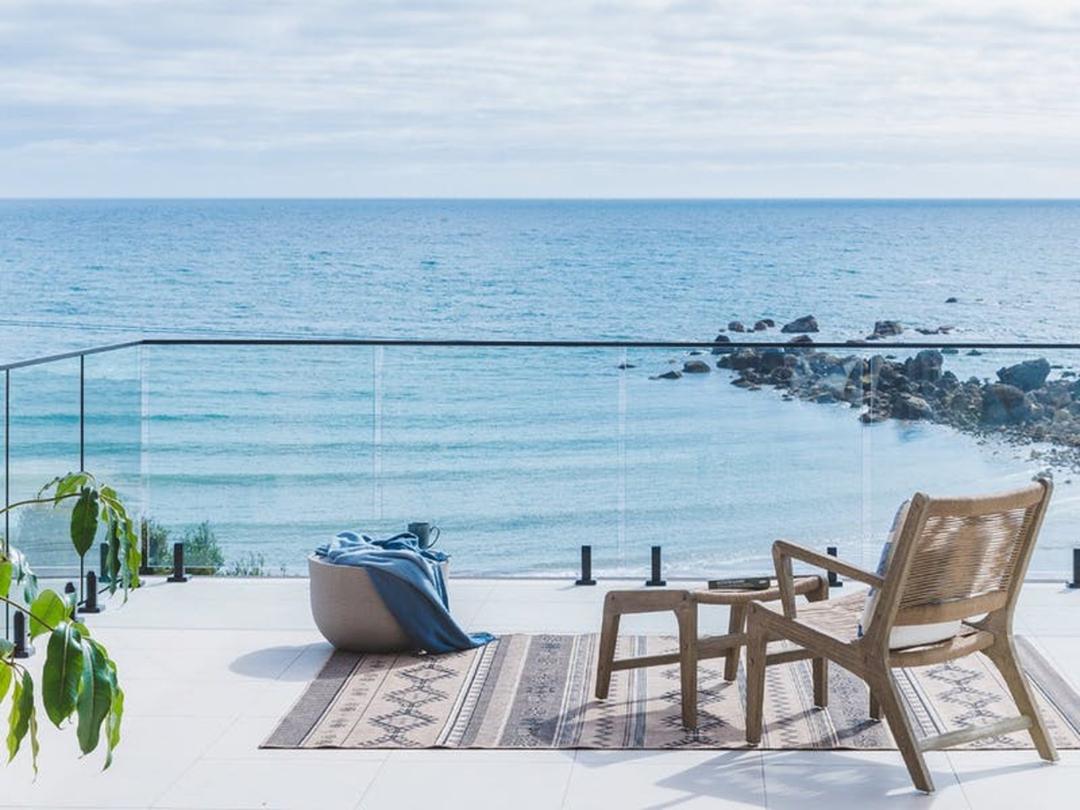 Novo Luxury Apartment
93 Main Rd, Penguin TAS 7320, Australia
4 Blackburn Dr
Round out the morning feast at The Berry Patch in Turners Beach, where you can pick your own berries across the summer season, or settle back over a wood-fired pizza in the cafe. The Berry Patch is a family-run pick your own berry farm, shop and licensed cafe. The cafe specialises in real fruit ice creams, wood-fired pizza and a hearty menu highlighting quality Tasmanian ingredients many of which are grown or prepared here. Pick your own berries from our patch or purchase our pre-picked berries and homemade jam from the farm shop during season (November to May). We have tastings of our low sugar jams, jellies and chutneys. Children can explore our hay maze and get a photo in our horse and cart photo mural, play outdoor table tennis, gumboot throwing, sack races or tug of war, visit the farm animals or a game of chasing or hide and seek as there is lots of space. Just off the highway 10 minutes from Devonport, The Berry Patch has ample parking for the largest vehicles.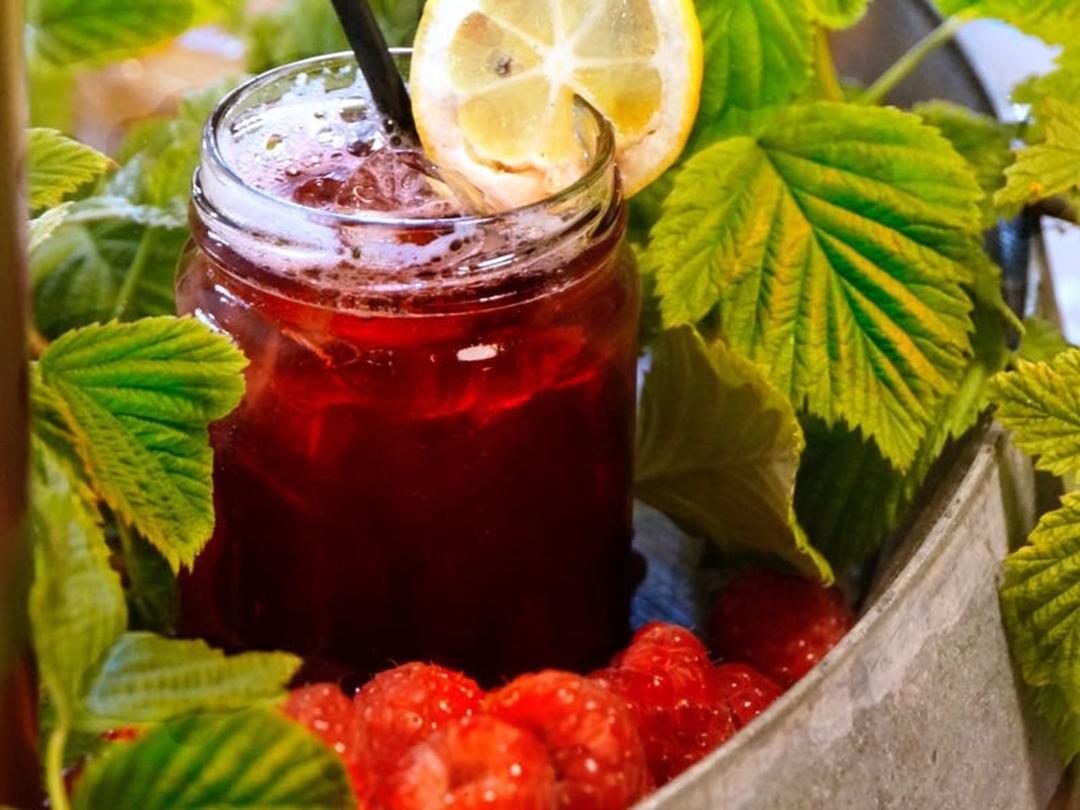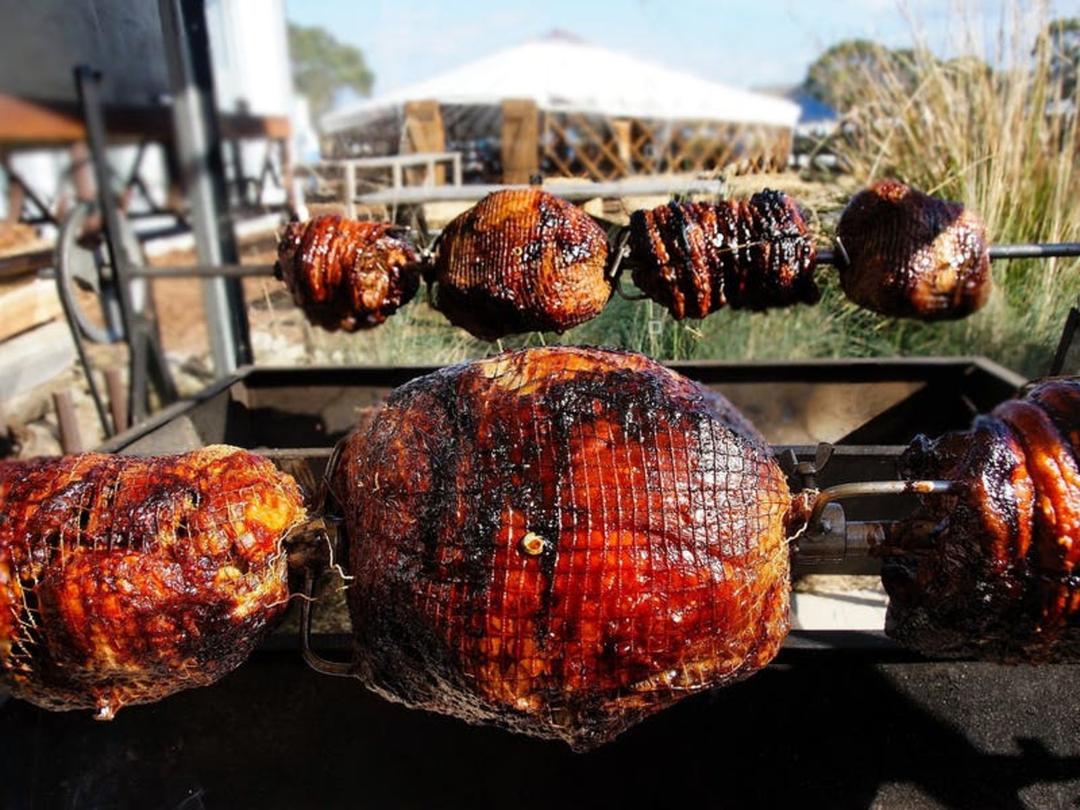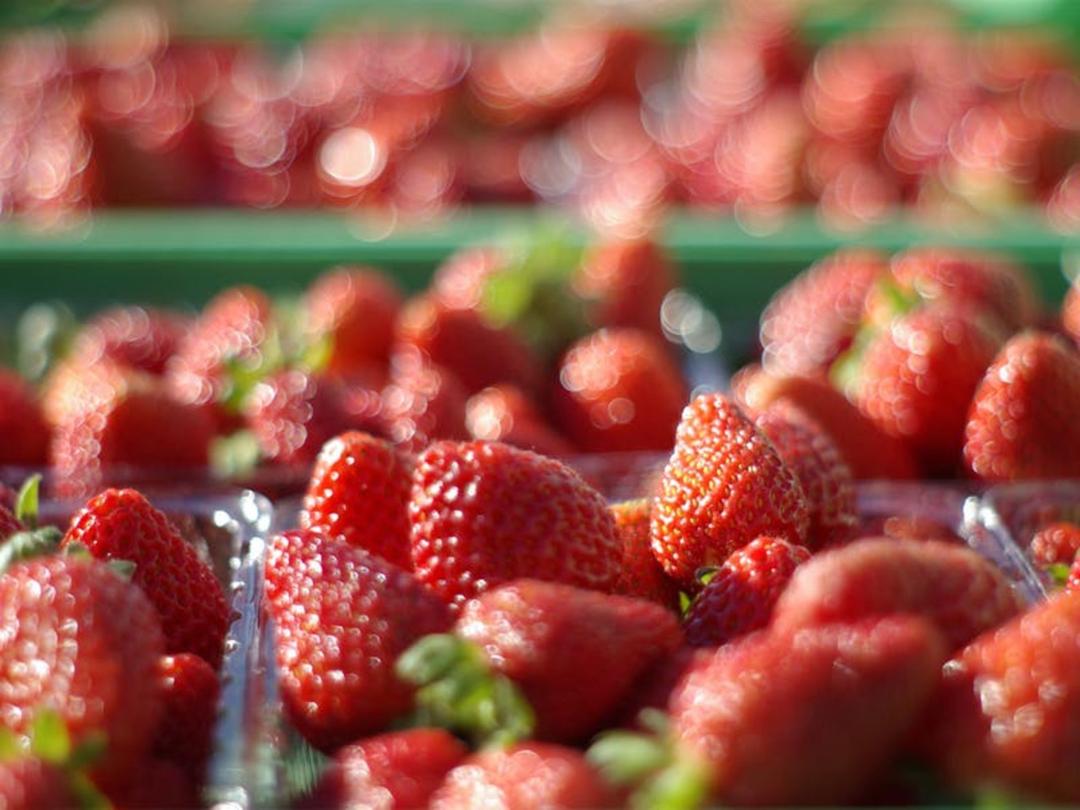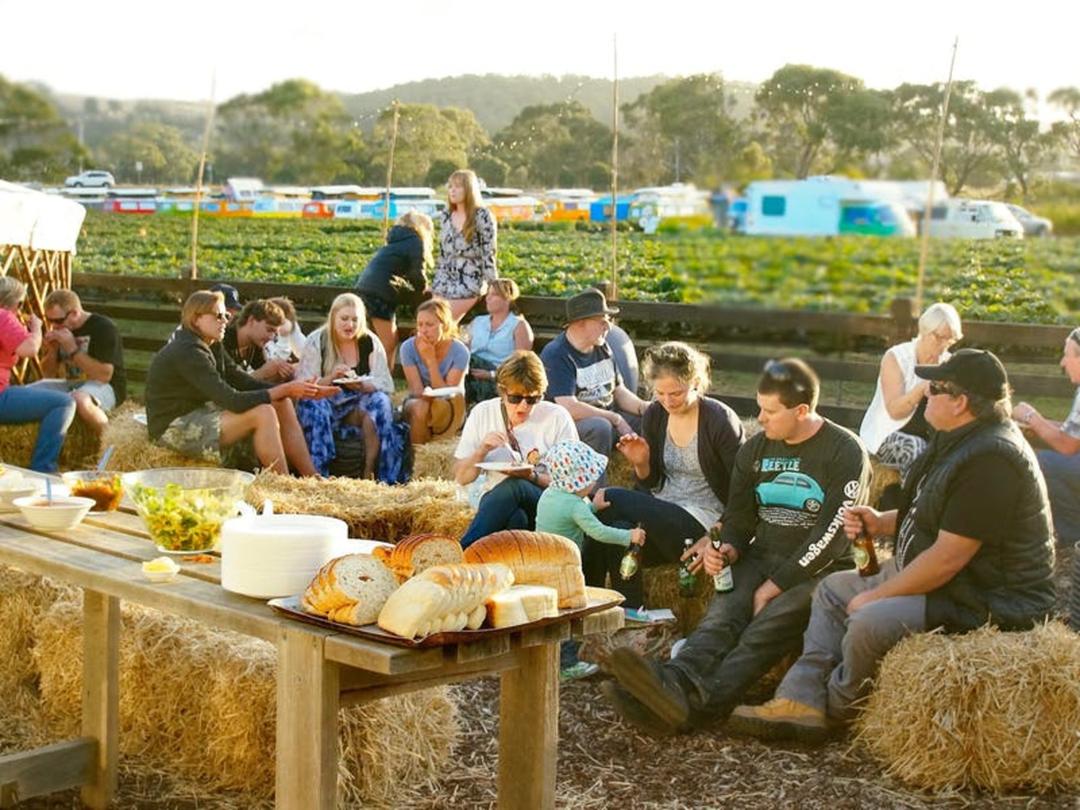 4 Blackburn Dr
4 Blackburn Dr, Turners Beach TAS 7315, Australia
Leven River Retreat
Set sail from Ulverstone to explore the Leven River with Leven River Cruises. Bird life along the waterway might include white-bellied sea eagles and the rare Tasmanian azure kingfisher, with the chance of a platypus sighting. Leven River Cruises is a Tasmanian owned small family business of river cruises, a bush-walk and wildlife viewing in North West Tasmania. Viewing wildlife in their natural environment with an optional forest walk and the opportunity to enjoy an authentic Tasmanian meal are available through Leven River Tours. There are three experiences; Forest Cruise with Picnic Cruise, River Cruise and Bay Cruise. All tours are aboard the vessel named Jus' Leven, seating up to 6 adults, and range from short through to longer wilderness adventures up the Leven River in Ulverstone. Longer trips include a guided tour of a 15-acre fauna and flora sanctuary established in 1880. Here, you can unwind with a picnic under a shelter that is surrounded by grand black-wood trees and ferns trees. All cruises are suitable for a variety of functions, gift vouchers, special occasions. Guaranteed window seating and complimentary bottled water. All cruises operate all year round and the vessel has spring loaded blinds for full protection from differing weather conditions. The tidal river adds a variety of natural character creating various departure times. Book online or contact operator for details.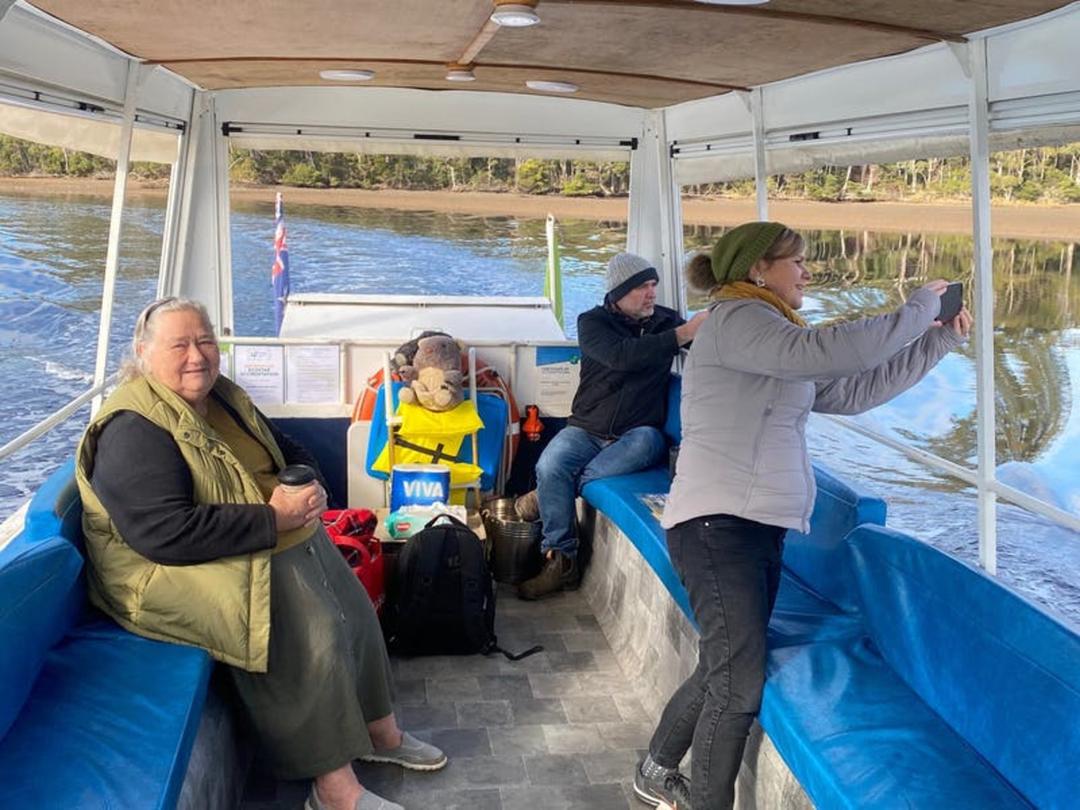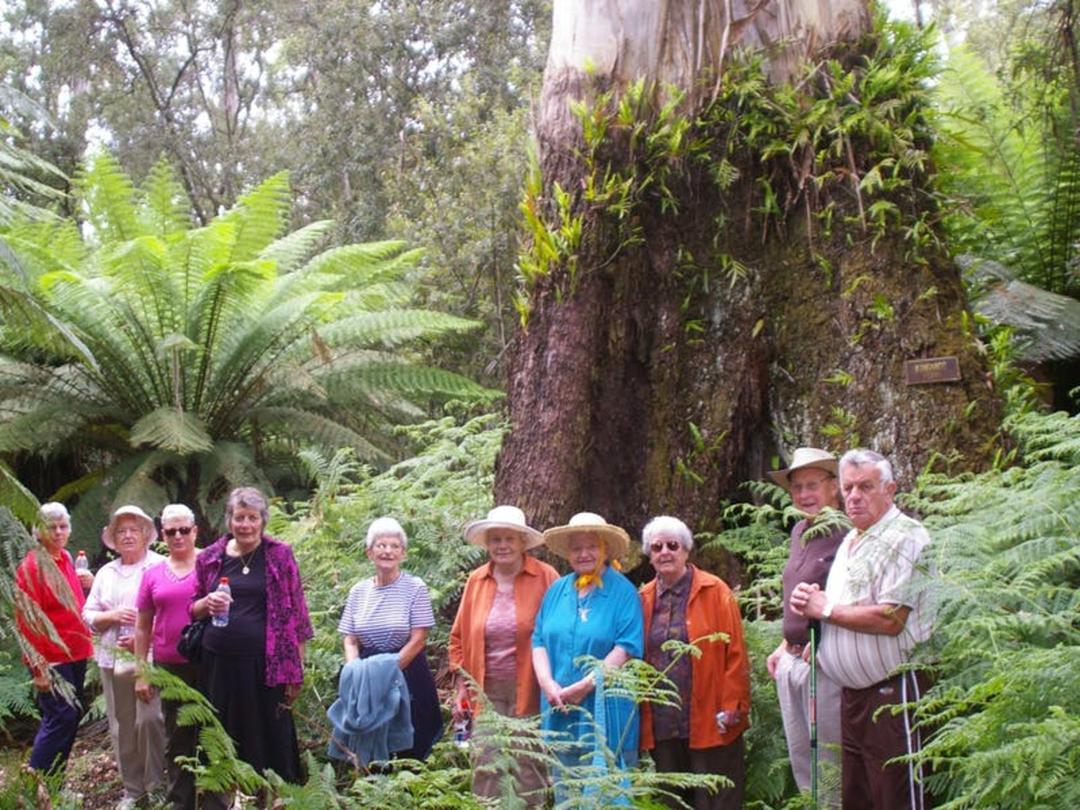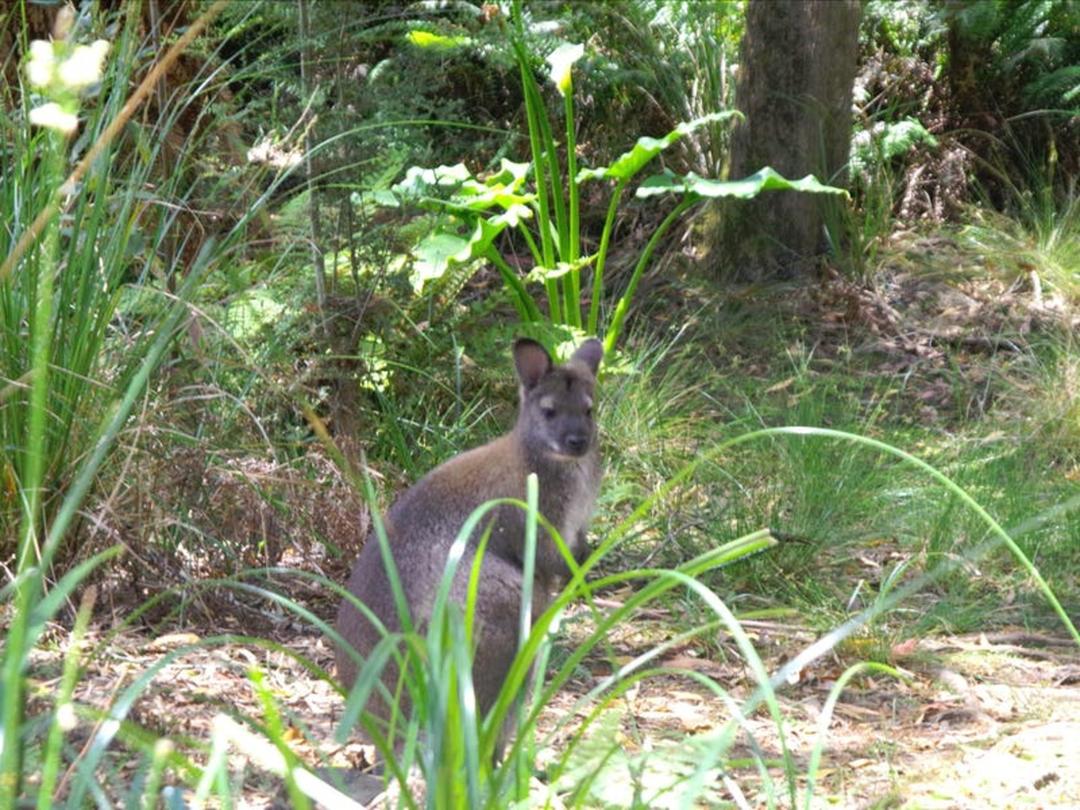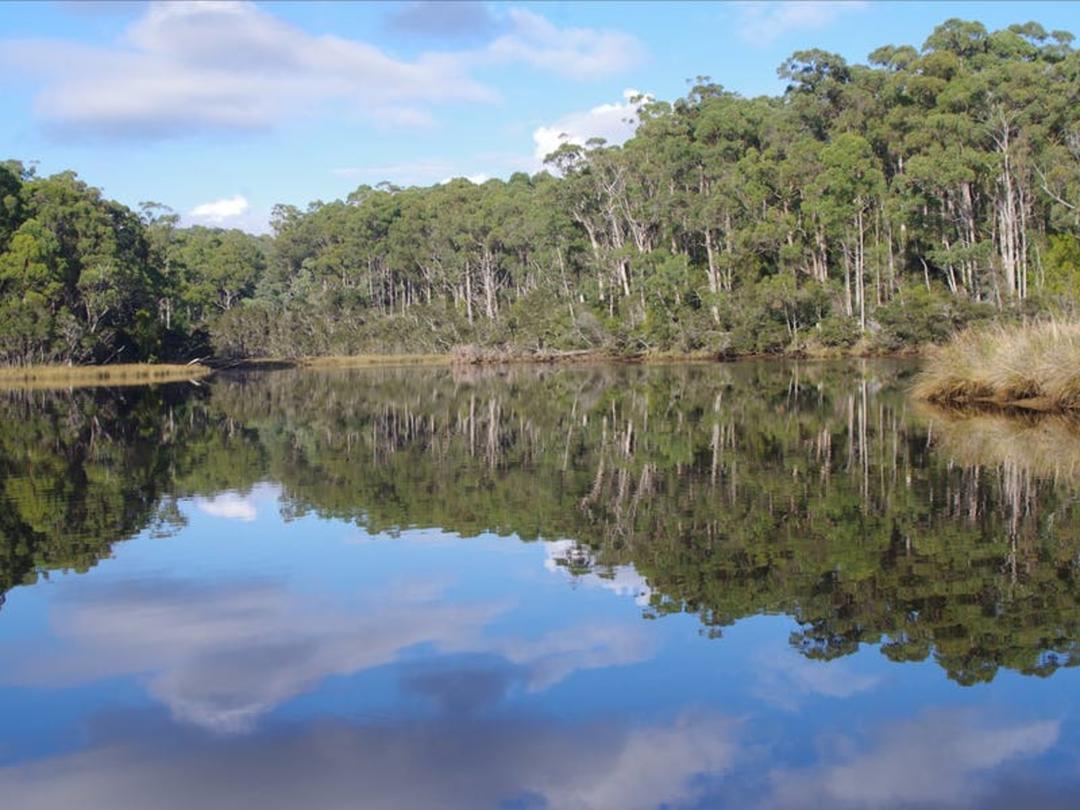 Leven River Retreat
4 Tasma Parade, West Ulverstone TAS 7315, Australia
Tasmanian Food and Wine Conservatory
Morning tea is as local as it gets at Tasmanian Food and Wine Conservatory, a converted greenhouse serving entirely Tasmanian produce. The Tasmanian Food & Wine Conservatory is a cafe and providore stocking 100% Tasmanian produce from the best growers and producers across the state. Our extensive wine list showcases fantastic wines, beers, ciders and spirits from boutique and small producers, and our menu changes daily to take advantage of fresh, local produce. The Conservatory is only 15 minutes from the Devonport Spirit Terminal.
Tasmanian Food and Wine Conservatory
9 Conservatory Rd, Sassafras TAS 7307, Australia
Hellyers Road Distillery
Join the Whisky Walk tour at Hellyers Road Distillery to learn about the distilling process and the fascinating history of this Burnie distillery, founded by a group of dairy farmers. Australia's largest boutique whisky distillery is located in Burnie, an easy 30-minute drive from Devonport's Spirit of Tasmania ferry terminal. The Visitor Centre is open daily from 1000 to 1630, (except public holidays), offering superb cafe fare and breathtaking views across the Emu Valley precinct. Visitors can enjoy a fully interpreted tour of the distillery (Whisky Walk) to find out the fascinating origins behind the brand and learn how Hellyers Road crafts its award-winning single malt whiskies. The Whisky Walk also provide guests with the opportunity to pour and wax seal their very own bottle of Hellyers Road Distiller's Choice whisky - complete with a signed Certificate of Authenticity. Bookings for the Whisky Walk are highly recommended. Following the tour, you can sample their range of single malts, vodka and whisky cream liqueurs at the dedicated tasting counter - or enjoy a superb meal or coffee in the cafe. Even if you are not a whisky lover, a visit to Hellyers Road Distillery is a fascinating experience and insight into how one of the world's emerging whisky brands plies its craft.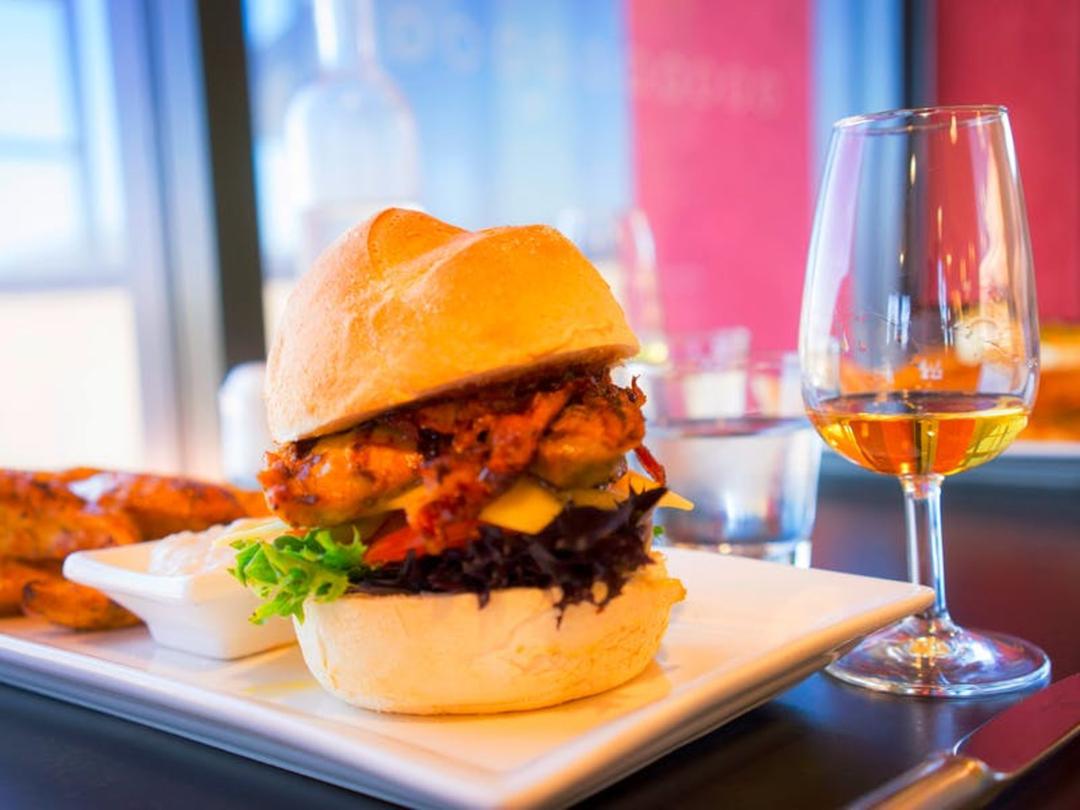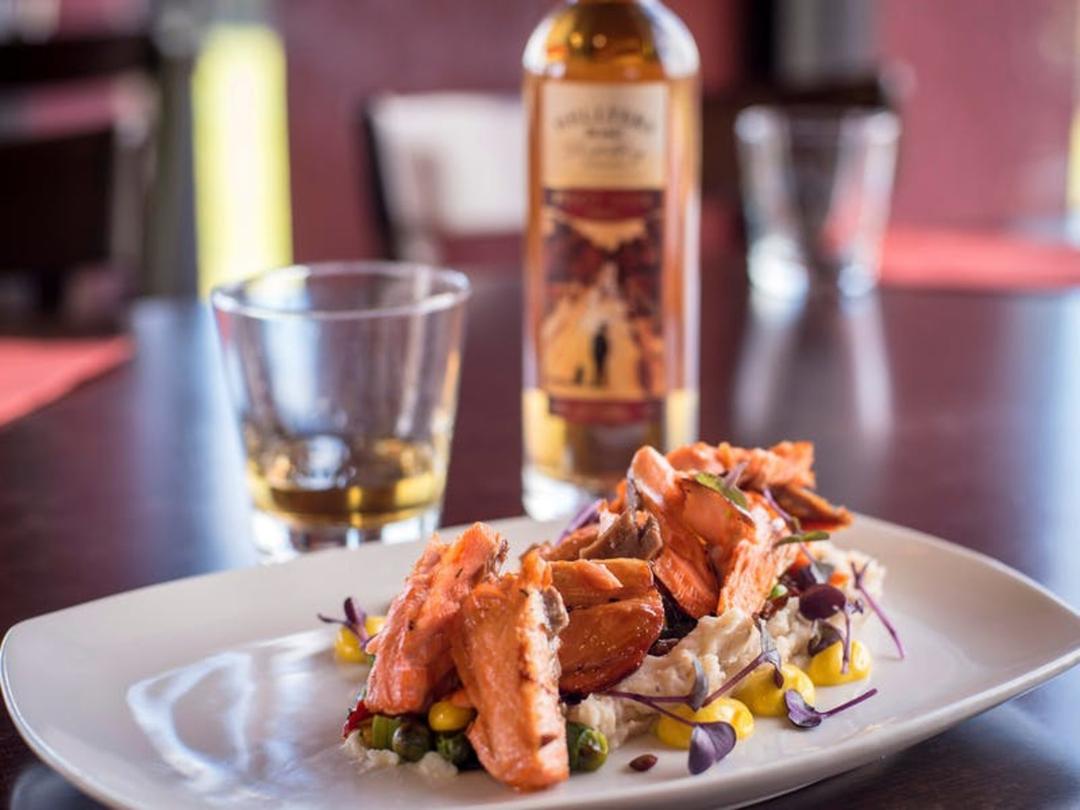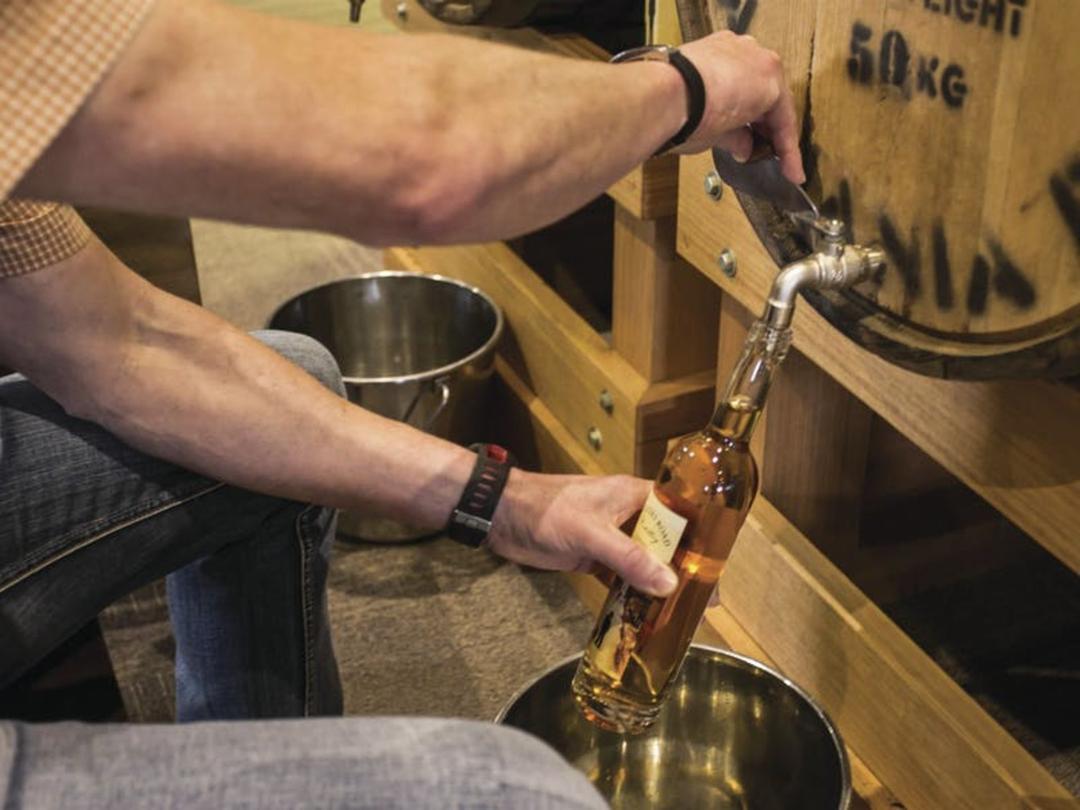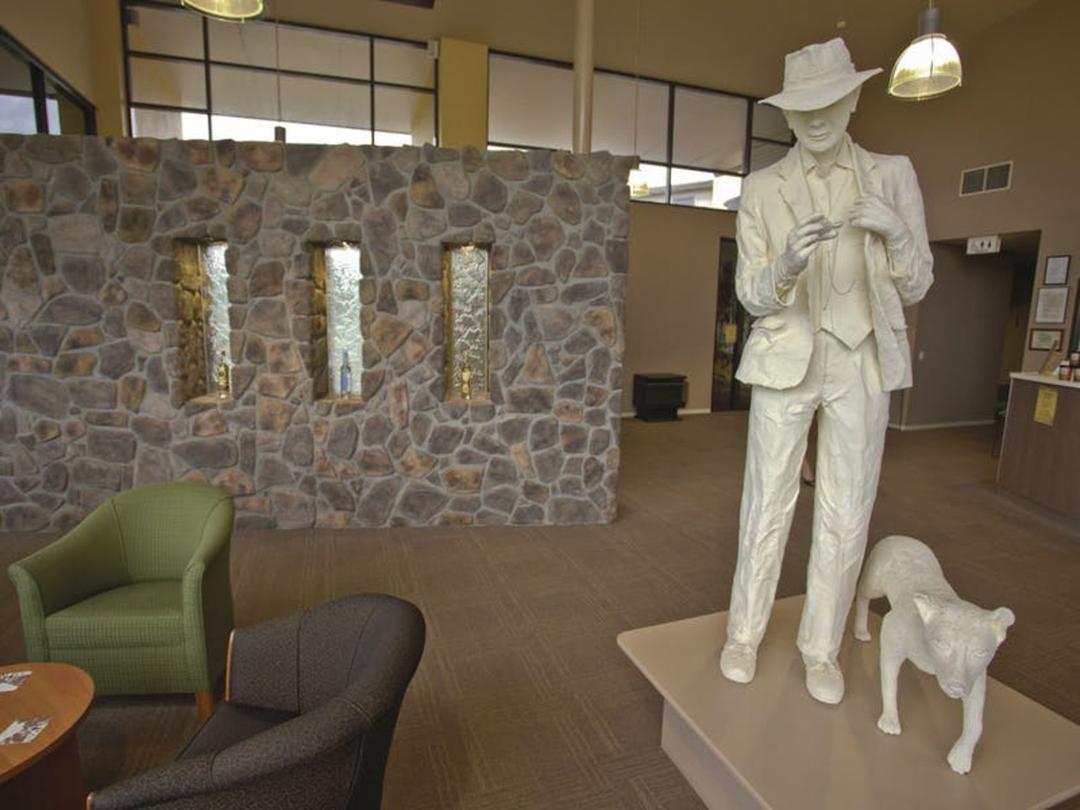 Hellyers Road Distillery
7320/153 Old Surrey Rd, Havenview TAS 7320, Australia
Coastal Pods Wynyard
Stay the night at Coastal Pods Wynyard, where shipping containers have been converted into architect-designed accommodation on the banks of the Inglis River. Situated on the banks of the Inglis River in North West Tasmania, sun fills these unique sanctuaries of seaside bliss. Up Cycled from shipping containers, these waterfront apartments feature two bedrooms with king beds, with ensuites; one lucky person has the luxury bath. A full sized kitchen, laundry and ample dining space give you plenty of room to indulge in local Tasmanian gourmet treats. An intimate reading nook with full sized picture windows gives you a space to call your own. The lounge opens on to the enormous north facing deck, with all the river precinct views you can handle. Contemporary seaside chic centrally located to all the northwest attractions. Once you check in, you won't want to leave.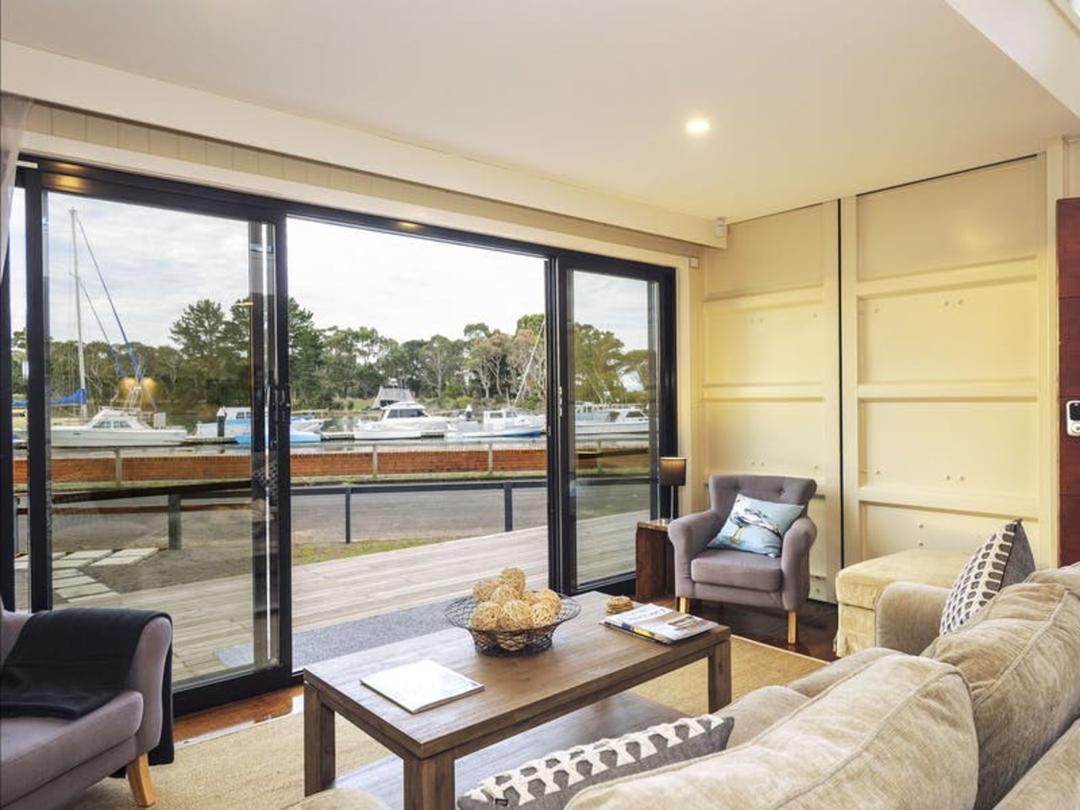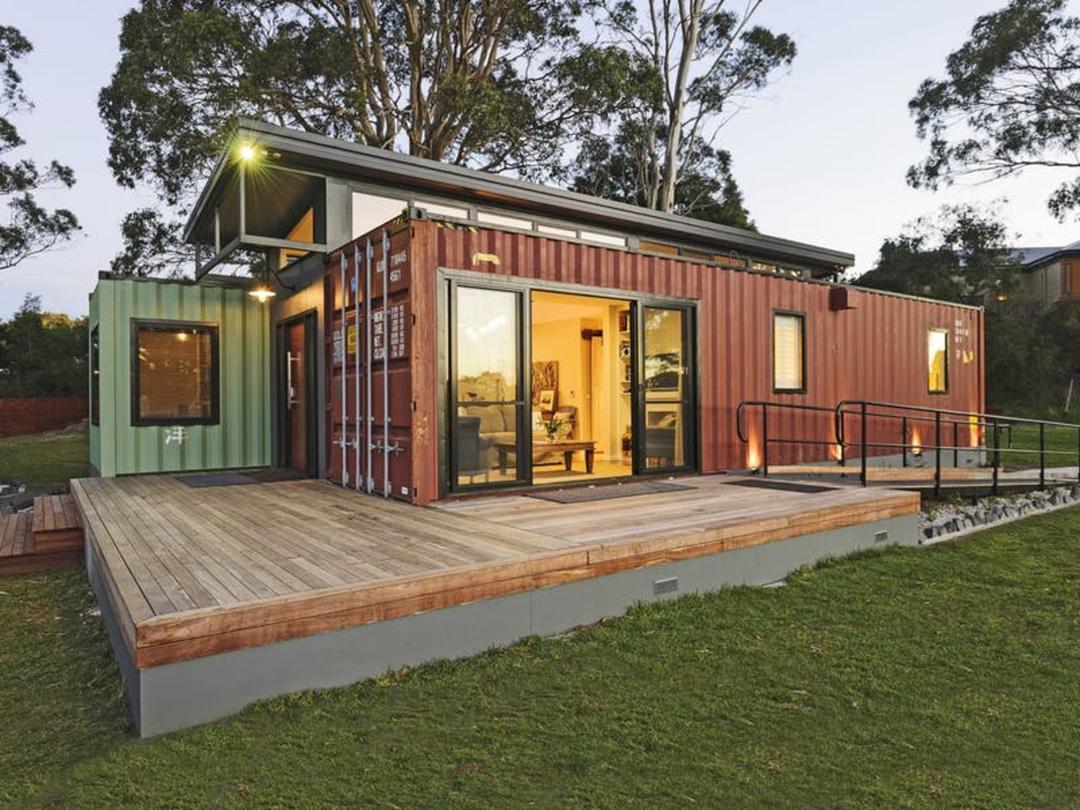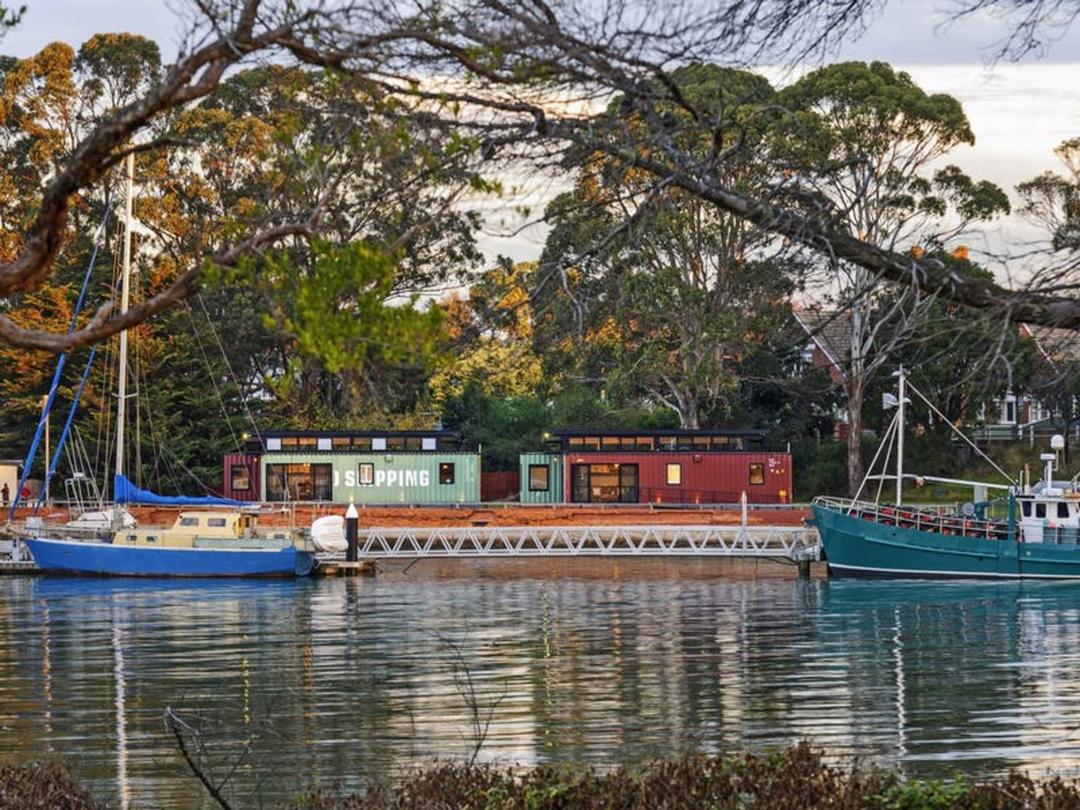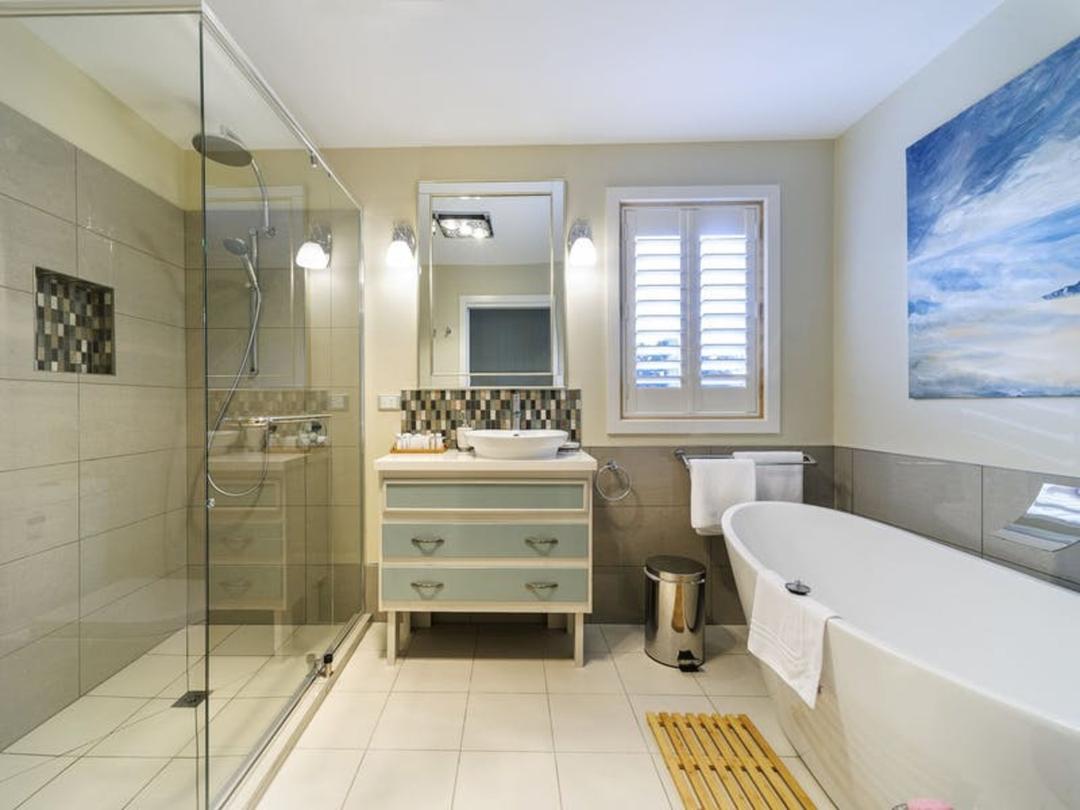 Coastal Pods Wynyard
1 Goldie St, Wynyard TAS 7325, Australia
Makers' Workshop
Wander the artisan studios at Burnie's Makers' Workshop, where Creative Paper also runs paper-making workshops. Makers' Workshop celebrates Burnie's makers, innovators and artists. Opened in 2009, this contemporary structure is a "must see" when visiting Burnie. Well known for supporting local artisans, studios are provided for a variety of local craftspeople and artists who demonstrate their skills and techniques on-site. Explore the extensive gift shop with a focus on Tasmanian products. The Cheese Shop offers exquisite cheeses for tastings and purchase, manufactured at Burnie's state of the art speciality facility operated by Lion. Great coffee and food is an essential part of any Tasmanian experience and the Makers' Workshop licensed cafe provides fresh simple fare in beautiful surrounds. The story of Burnie's deep connection with paper is told here with Creative Paper, where visitors are invited to see paper being made by hand, then try it for themselves. The helpful Burnie Visitor Information Centre staff and volunteers can assist you with bookings for accommodation and experiences, maps and directional support, and that in-depth local knowledge that makes your travels easier. A fascinating range of exhibitions can be viewed in the contemporary gallery space. Significant objects from the Burnie Regional Museum are on display throughout the building as visual 'icons' telling stories of Burnie.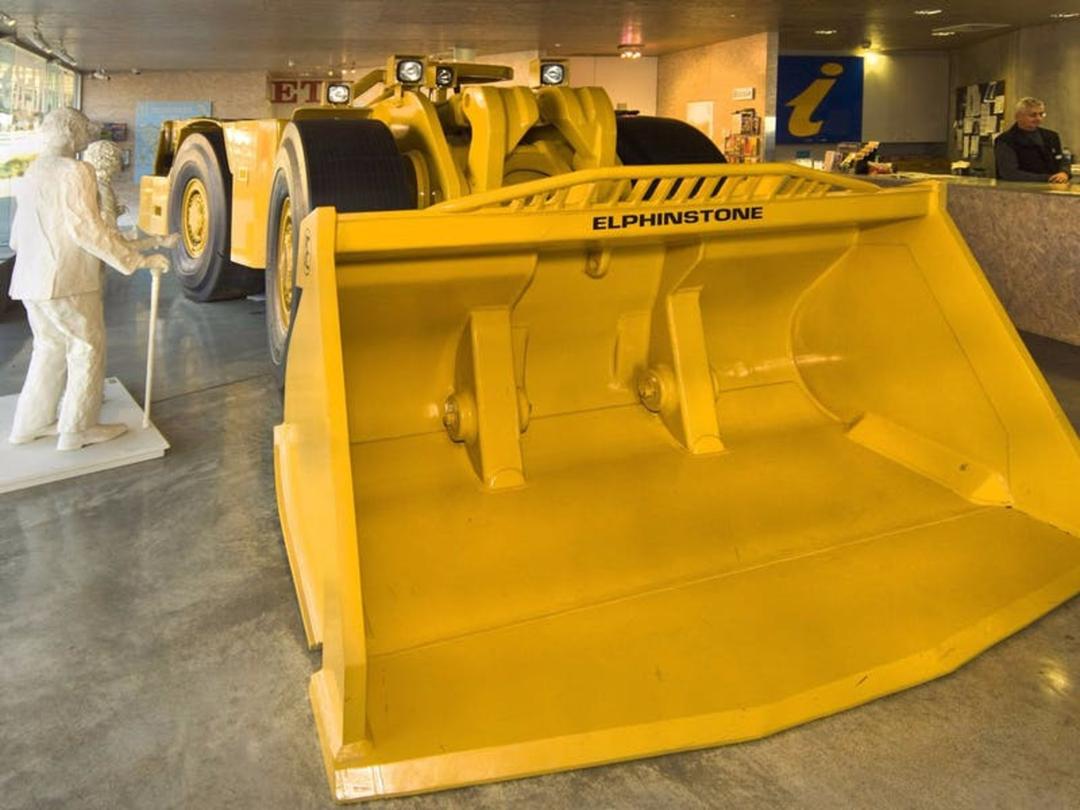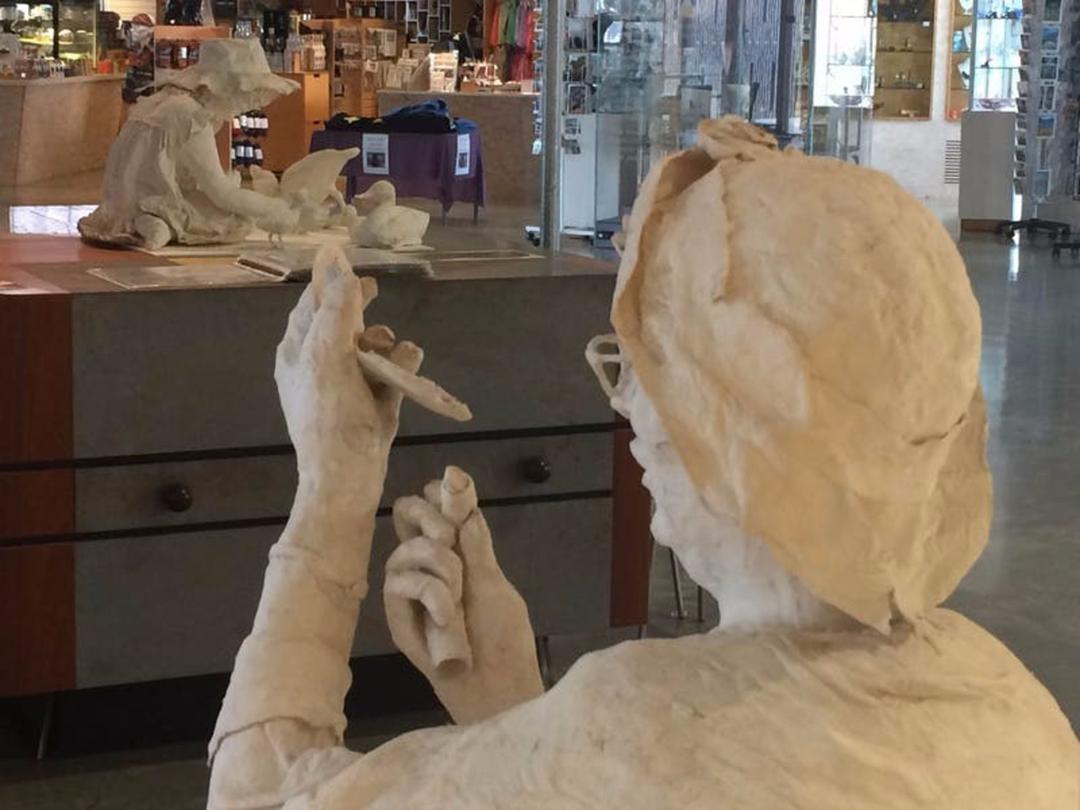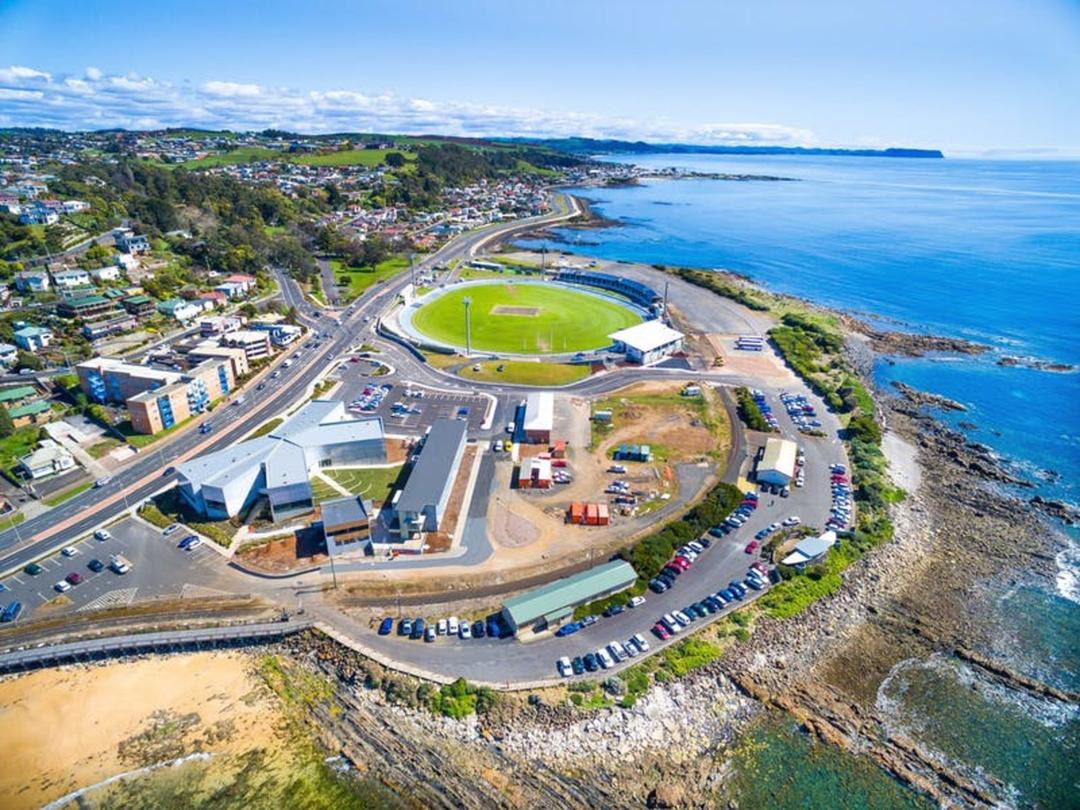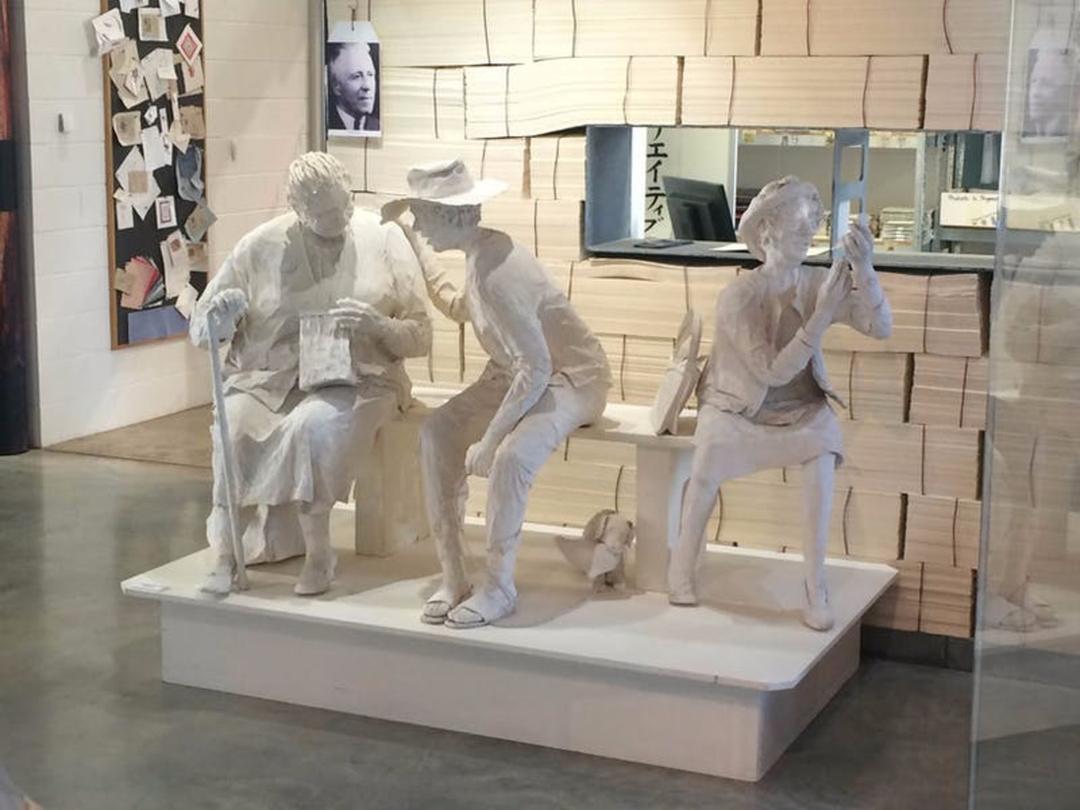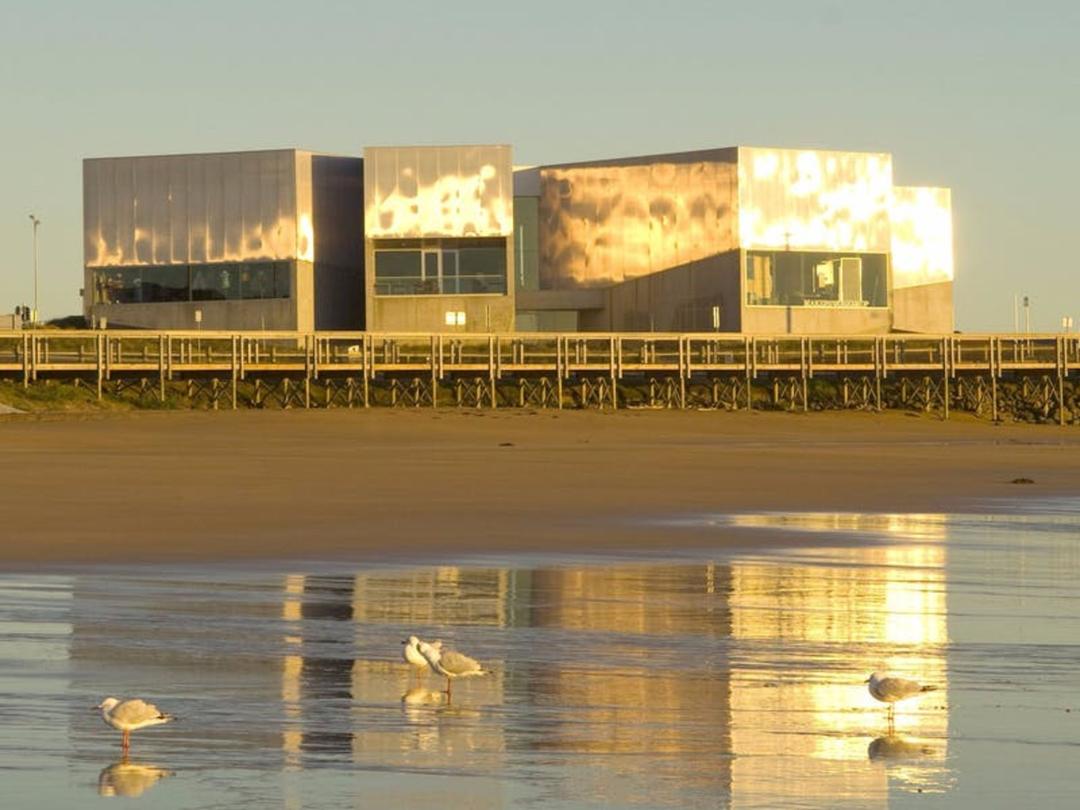 Makers' Workshop
2 Bass Hwy, Burnie TAS 7320, Australia
Wynyard
Settle into a lazy lunch at Providence Farm Stall on a four-hectare farm outside Wynyard, serving local produce influenced by the owner's Portuguese heritage.
Wynyard
Wynyard TAS 7325, Australia
Wonders of Wynyard Exhibition and Visitor Information Centre
There's automotive royalty in the vintage-car collection at Wonders of Wynyard, where pride of place goes to a 1903 Model A Ford, one of the oldest existing cars built by the Ford Motor Company.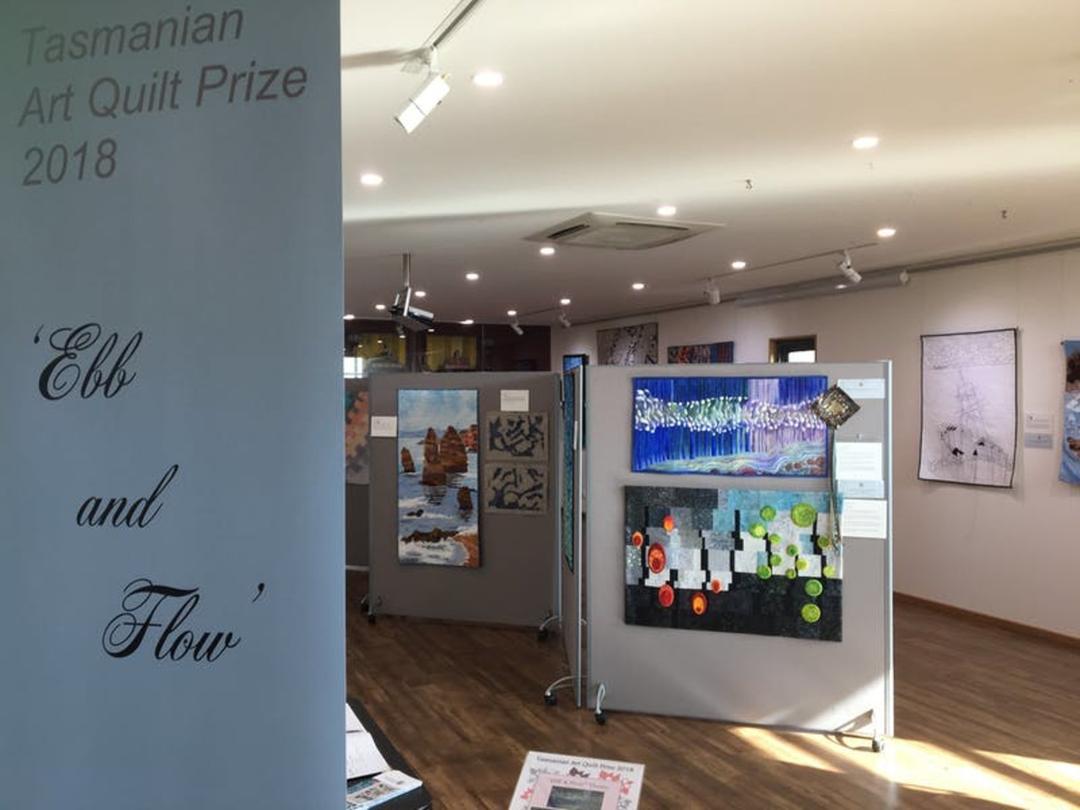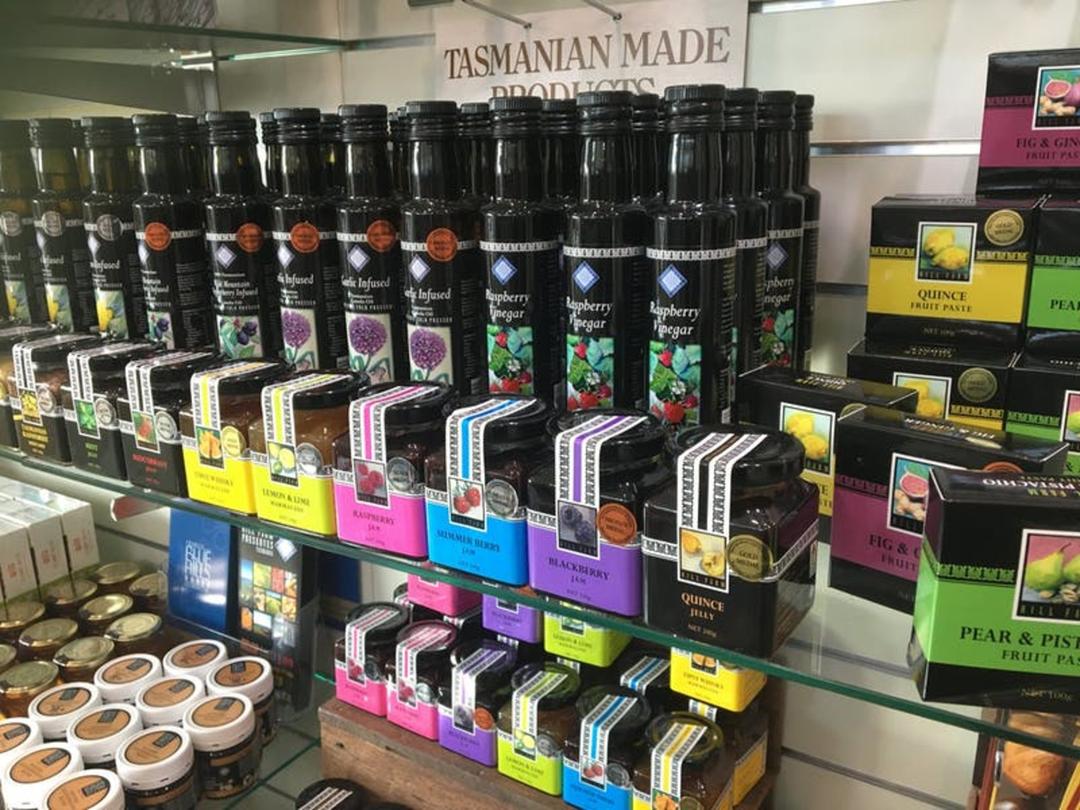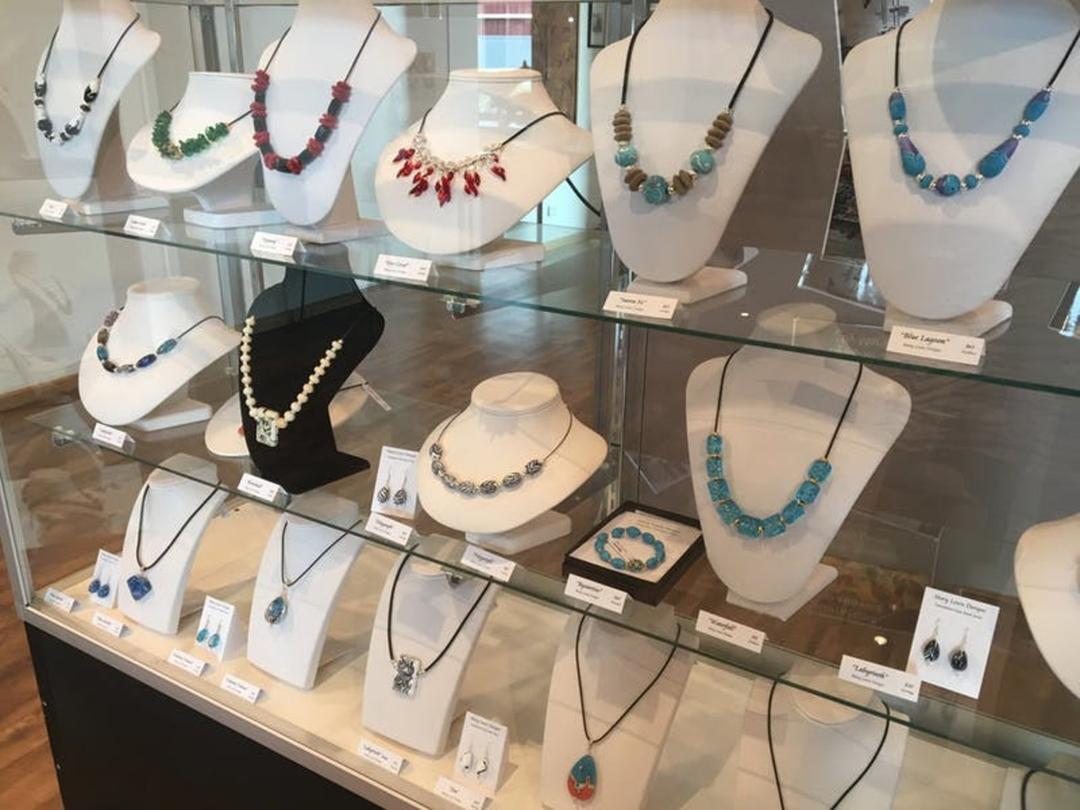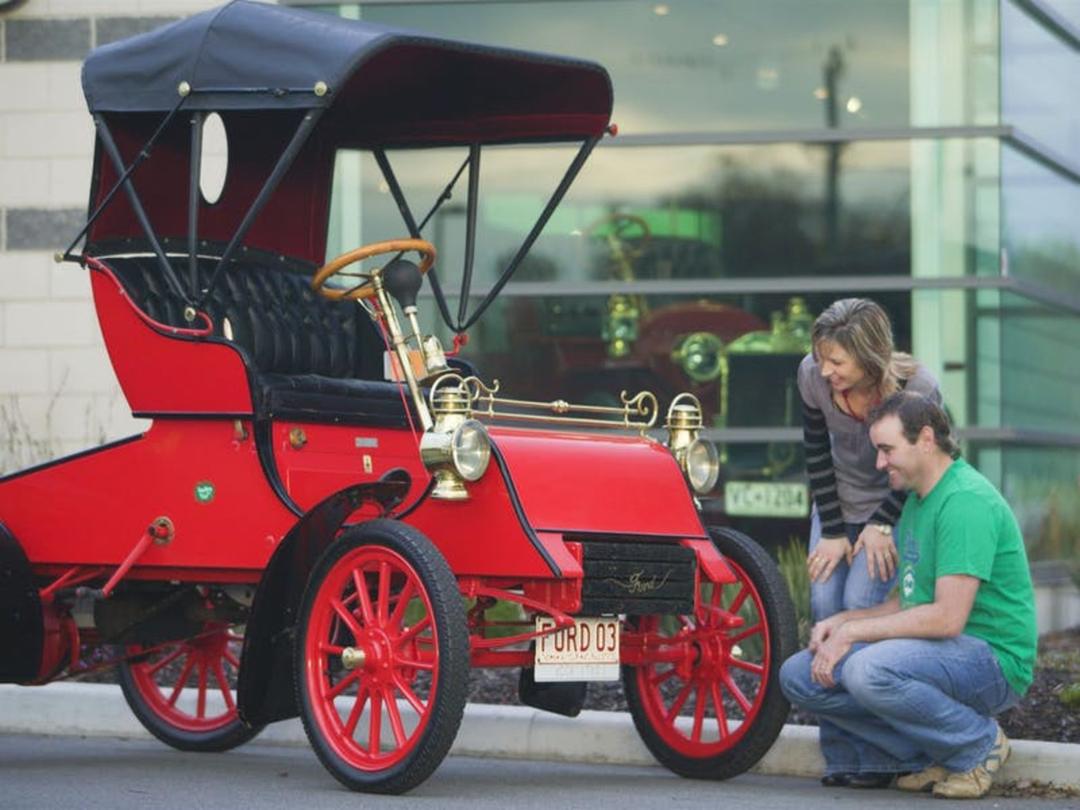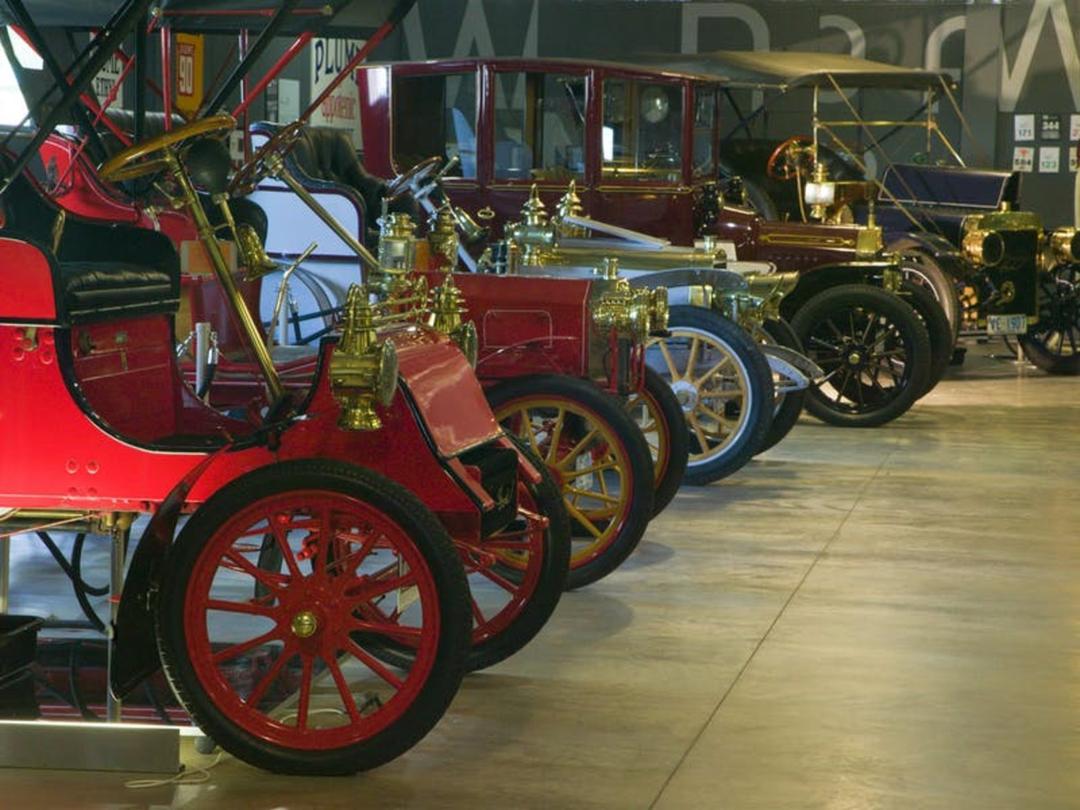 Wonders of Wynyard Exhibition and Visitor Information Centre
8 Exhibition Link, Wynyard TAS 7325, Australia
Rocky Cape National Park
Poking into Bass Strait, compact Rocky Cape National Park is a place of sea caves, sheltered beaches and coastal walks. A 15-minute walk from the lighthouse leads to North Cave, once used as a shelter by Tasmanian Aboriginal people.
Rocky Cape National Park
Rocky Cape TAS 7321, Australia
Lobster Ponds
At the Lobster Ponds in Flowerdale, meet one of the island's most incredible and threatened creatures, the giant freshwater lobster. The world's largest freshwater crayfish species is endemic to rivers of northern Tasmania. The Lobster Ponds is a tourist and educational destination providing information about the endangered and threatened freshwater lobster, listed as the largest in the world. You will have a guided tour of the ponds which is set in amongst Tasmania's trees. Enjoy a coffee from our cafe, serving light refreshments overlooking the beautiful Flowerdale hills and valleys. Our current project involves constructing a bird aviary to house orange bellied parrots which like the lobster is endangered.
Lobster Ponds
241 Robin Hill Rd, Flowerdale TAS 7325, Australia
Table Cape
Set the Table as your goal this morning, venturing up and onto Table Cape, the remains of a 12-million-year-old volcano responsible for the area's fertile soils. At its tip, enjoy panoramic coastal views from Table Cape Lighthouse. In early October, the Table Cape Tulip Farm blazes with colour and is a sight to behold. The magnificent plateau of Table Cape is by far Wynyard's most remarkable natural wonder. Sitting at 180 metres high, 'The Cape' - as locals refer to it - dominates the Wynyard coastline and offers spectacular views of Tasmania's coast and agricultural farmlands. As you drive to the top of the remains of a 12 million-year-old volcano you'll reach a viewing platform where, on a clear day, you can see George Town's Low Head and mountain ranges over 175 kilometres away. Take a short stroll along the cliff-top walking track to the Table Cape Lighthouse, the only operating lighthouse open (seasonally) for tours in mainland Tasmania. Table Cape is also home to the Table Cape Tulip Farm where acres of patchwork fields explode with colour each spring. This is a sight that will leave you breathless, so be sure to add a trip to Wynyard and Table Cape to your itinerary this spring.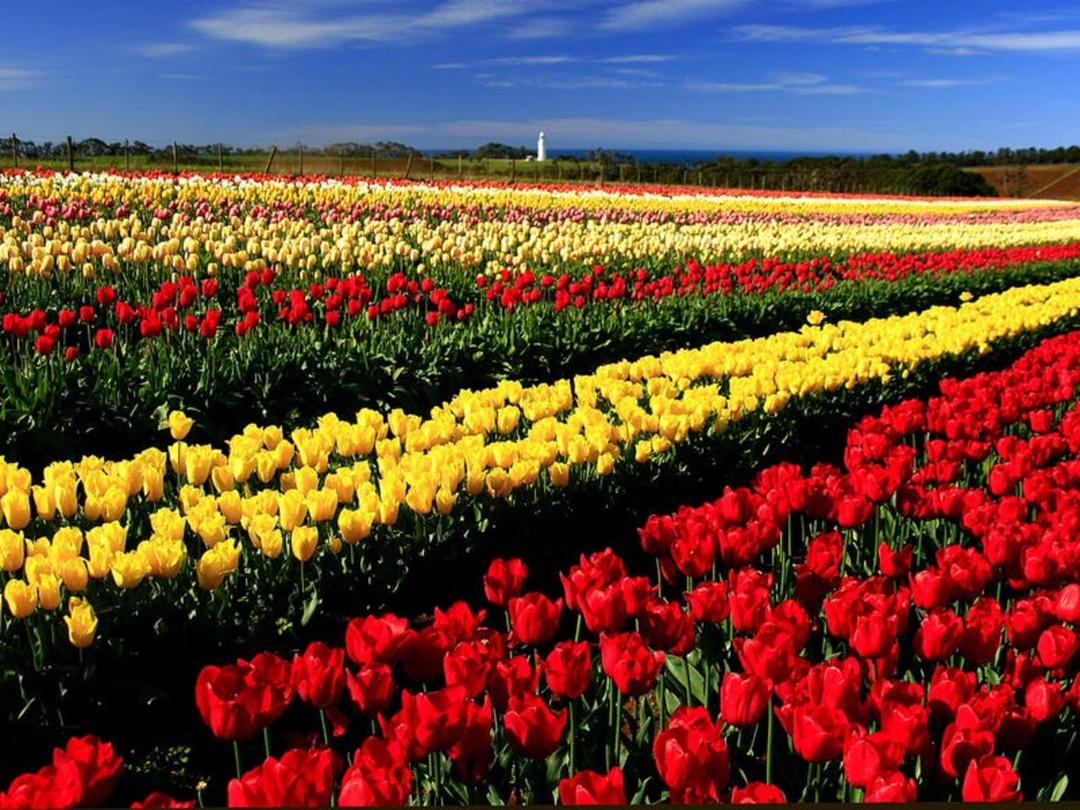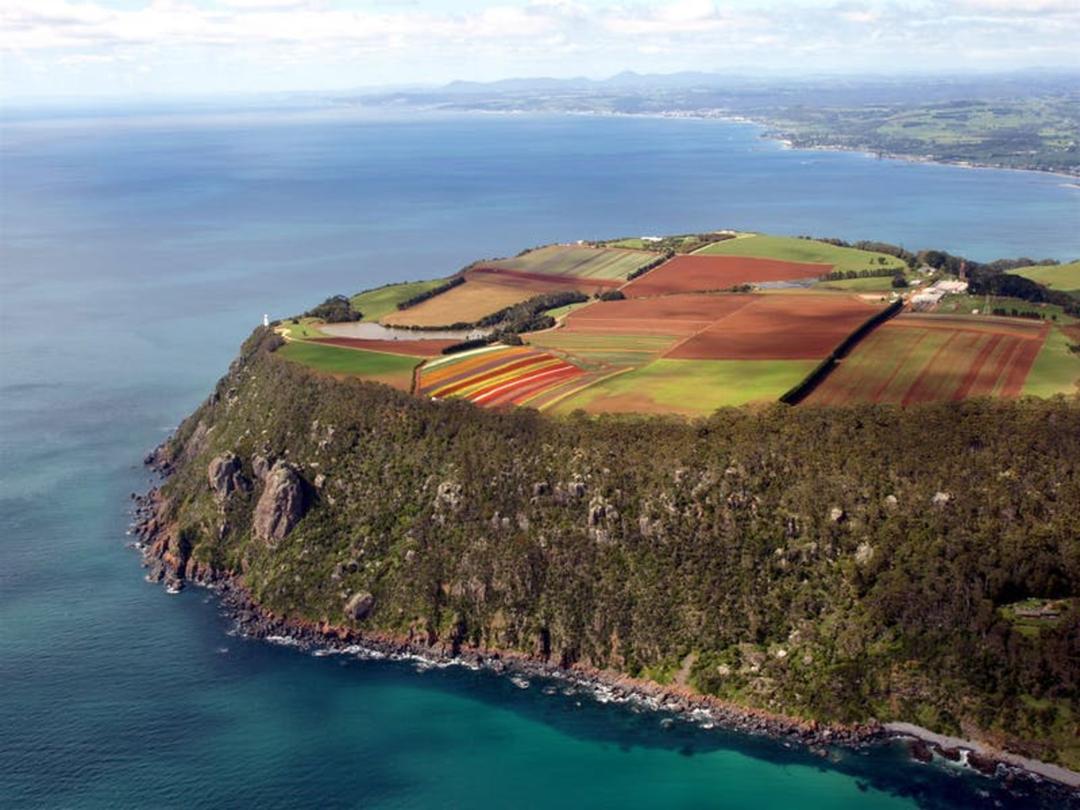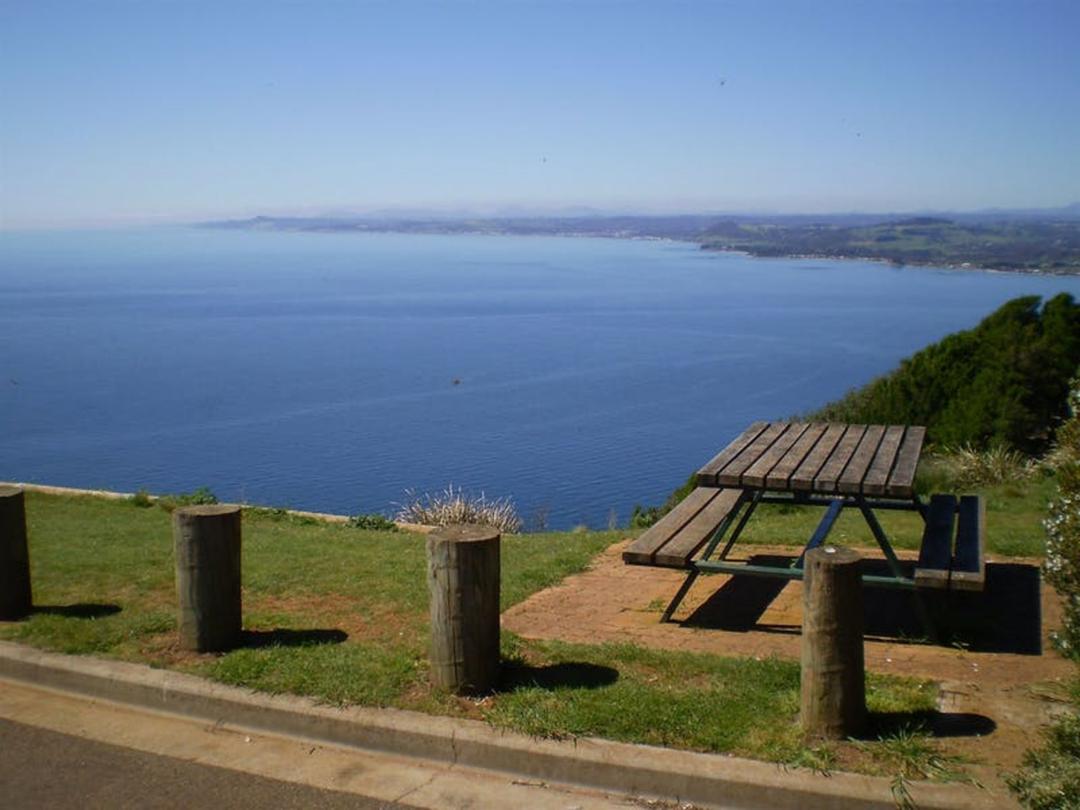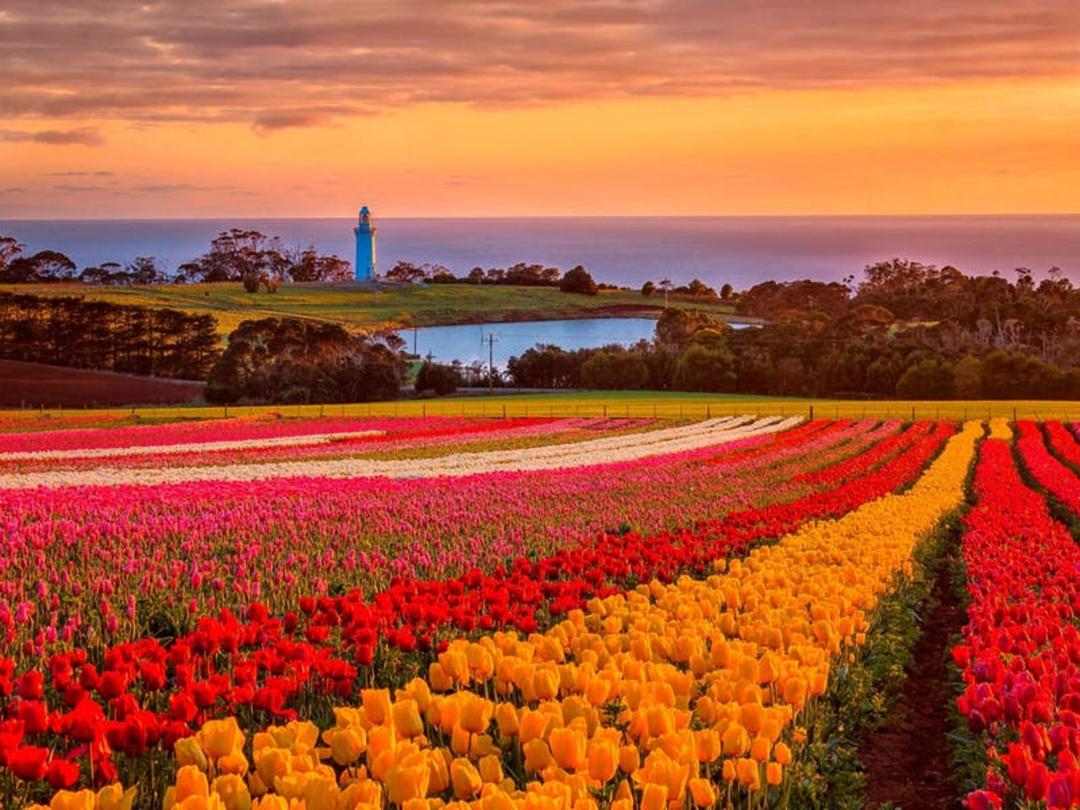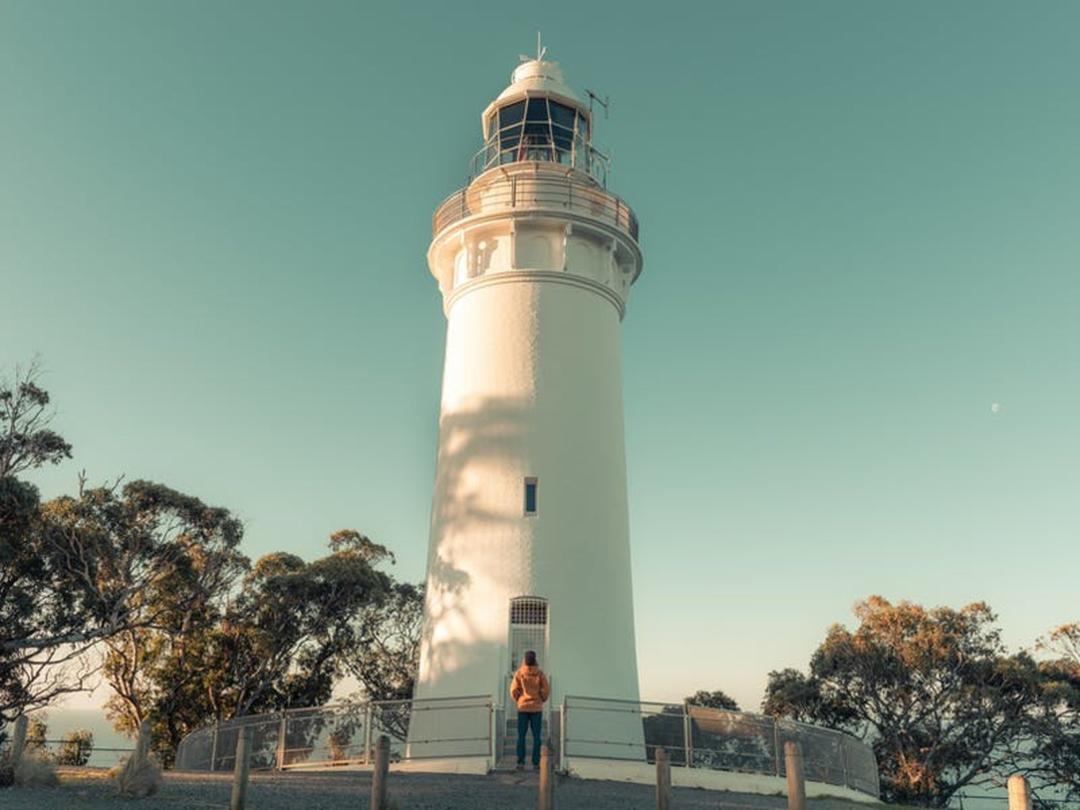 Table Cape
Table Cape TAS 7325, Australia
Have Story To Share?
Blog with Trip.Social
Reach new audiences and maximize your potential.