4 Days in East Tamar
18 places · 4 days
Wineries add sparkle to the Tamar River's eastern bank, before the grapevines give way to beaches, blue lakes and mountain bikes.
Credit: discovertasmania.com.au
Hillwood Berries Farmgate & Pick Your Own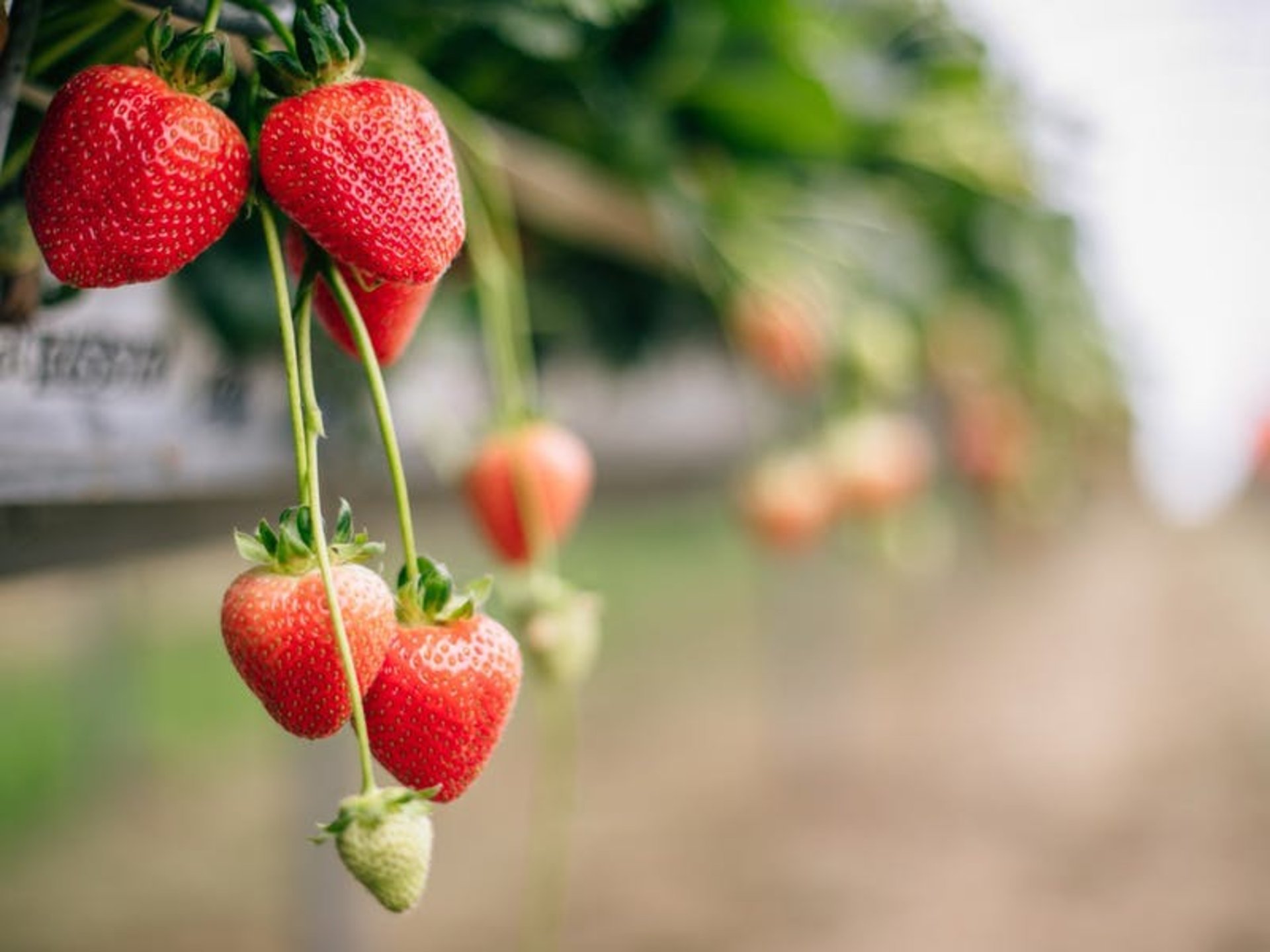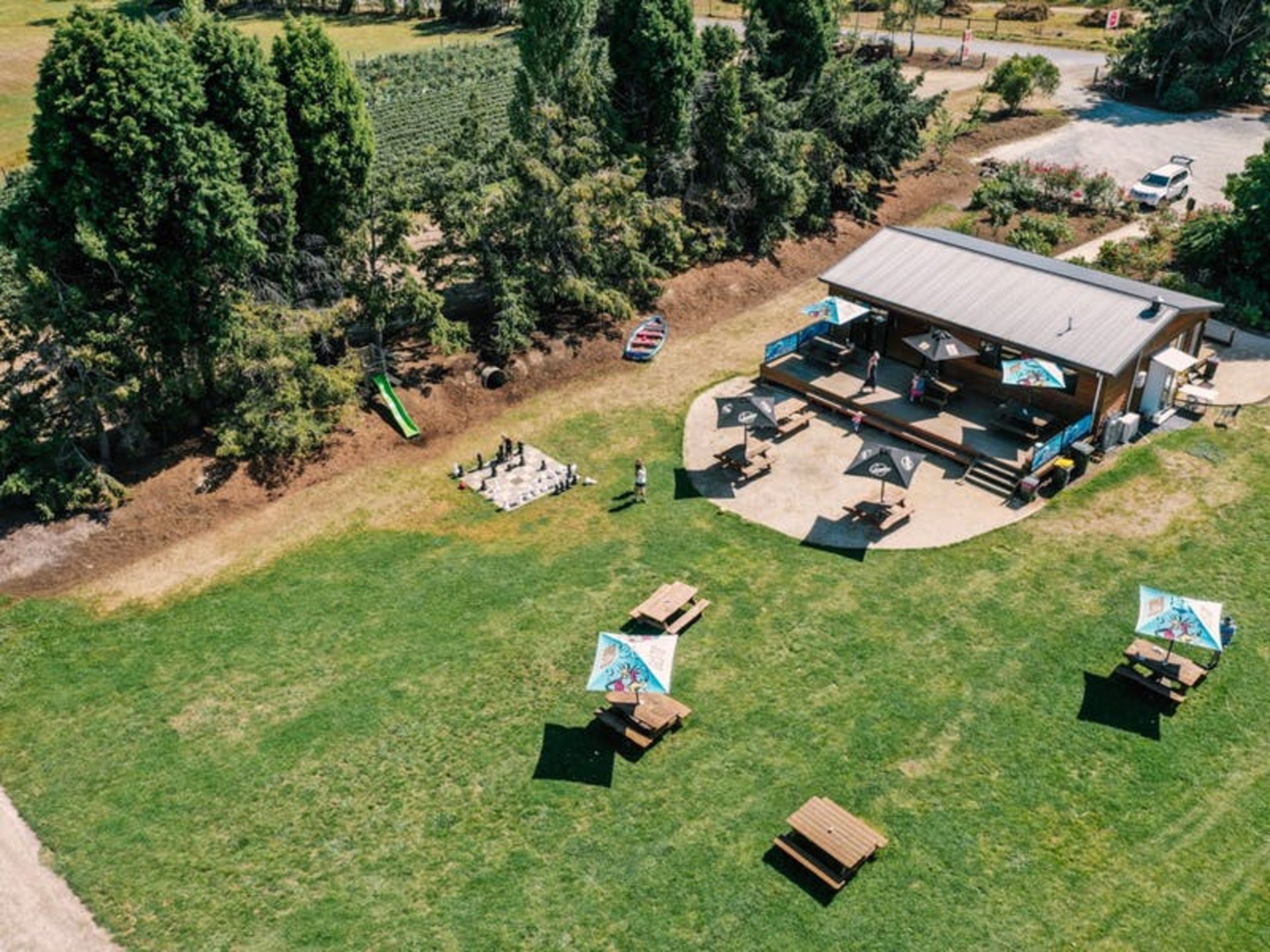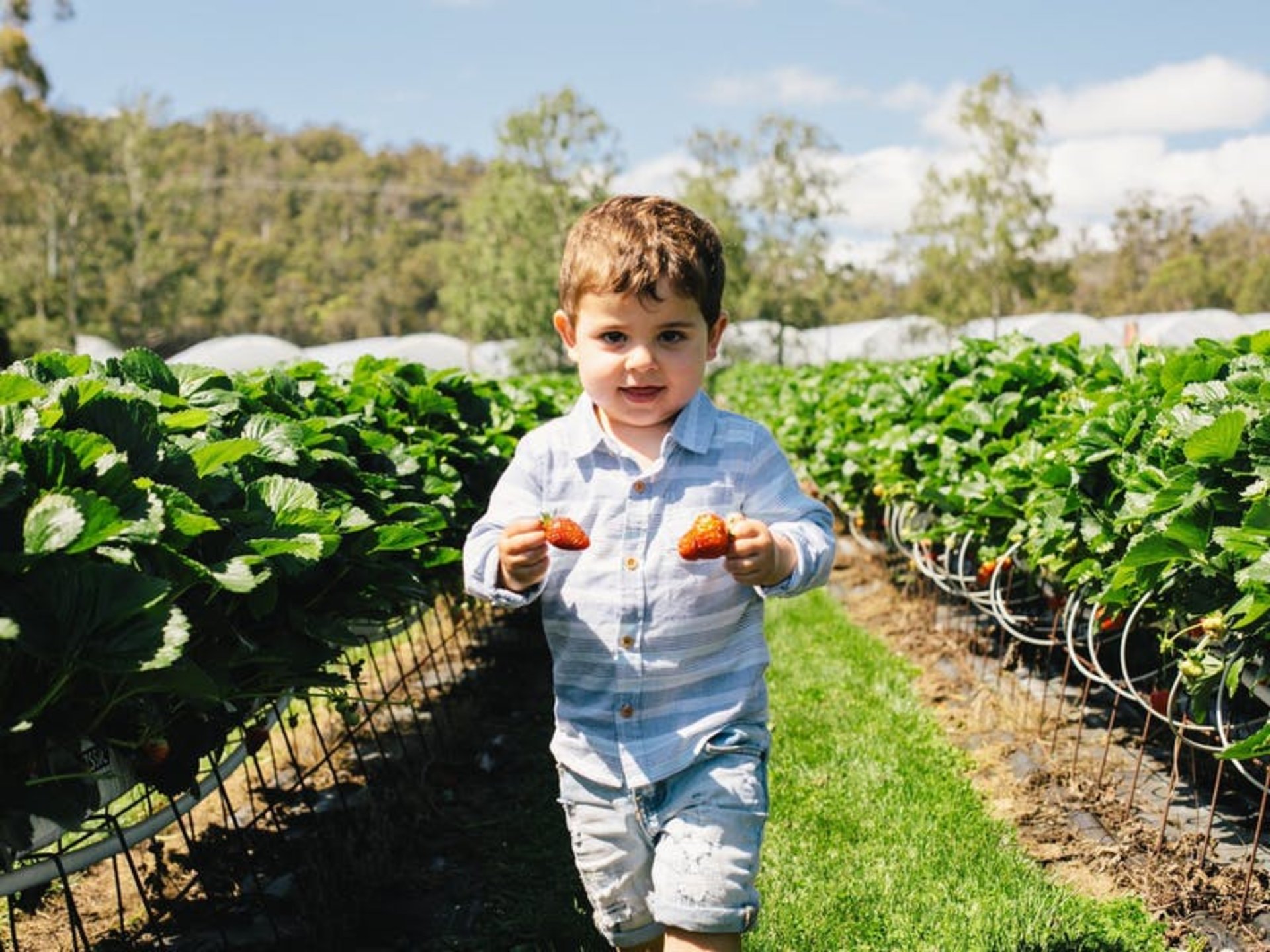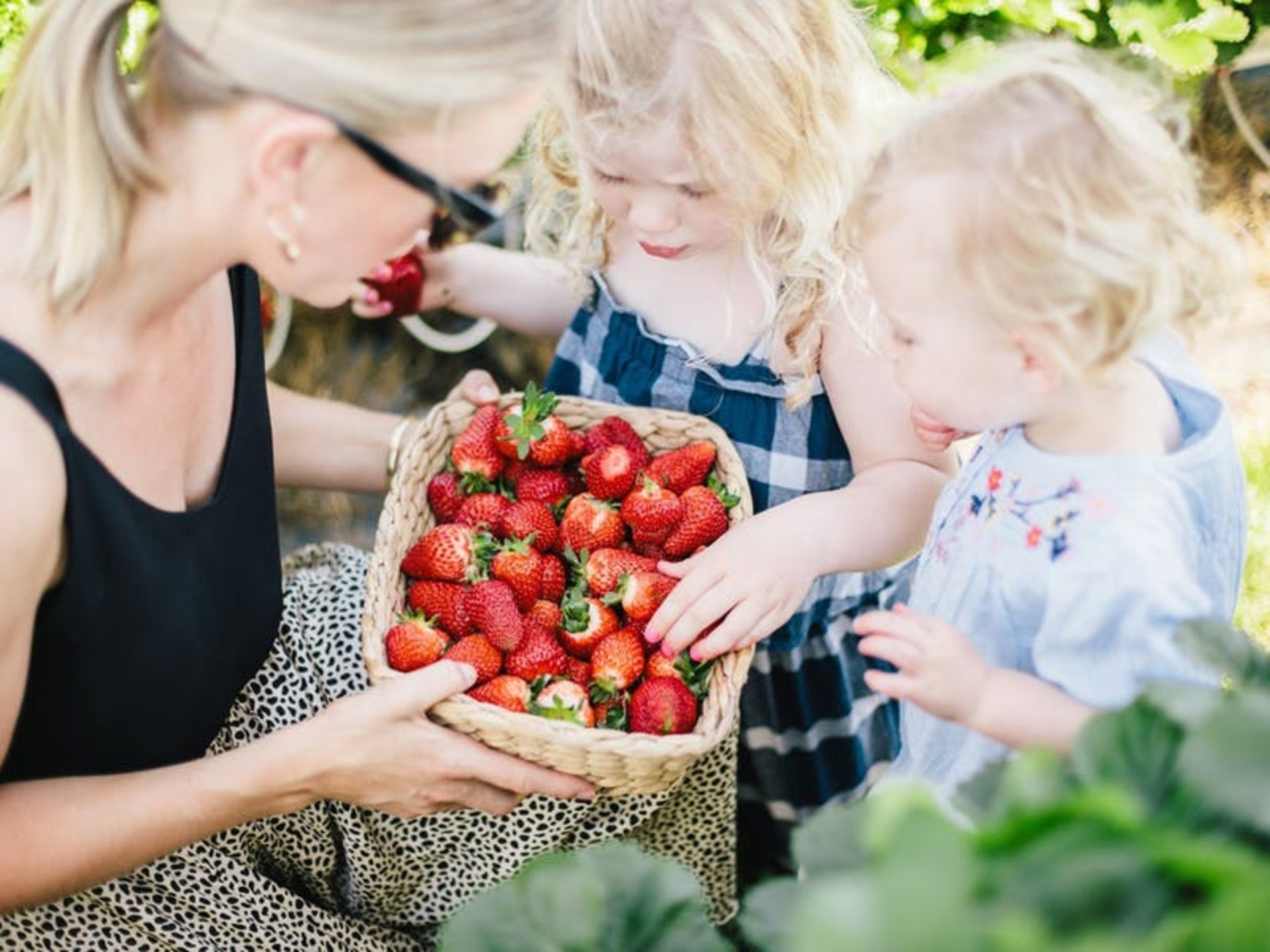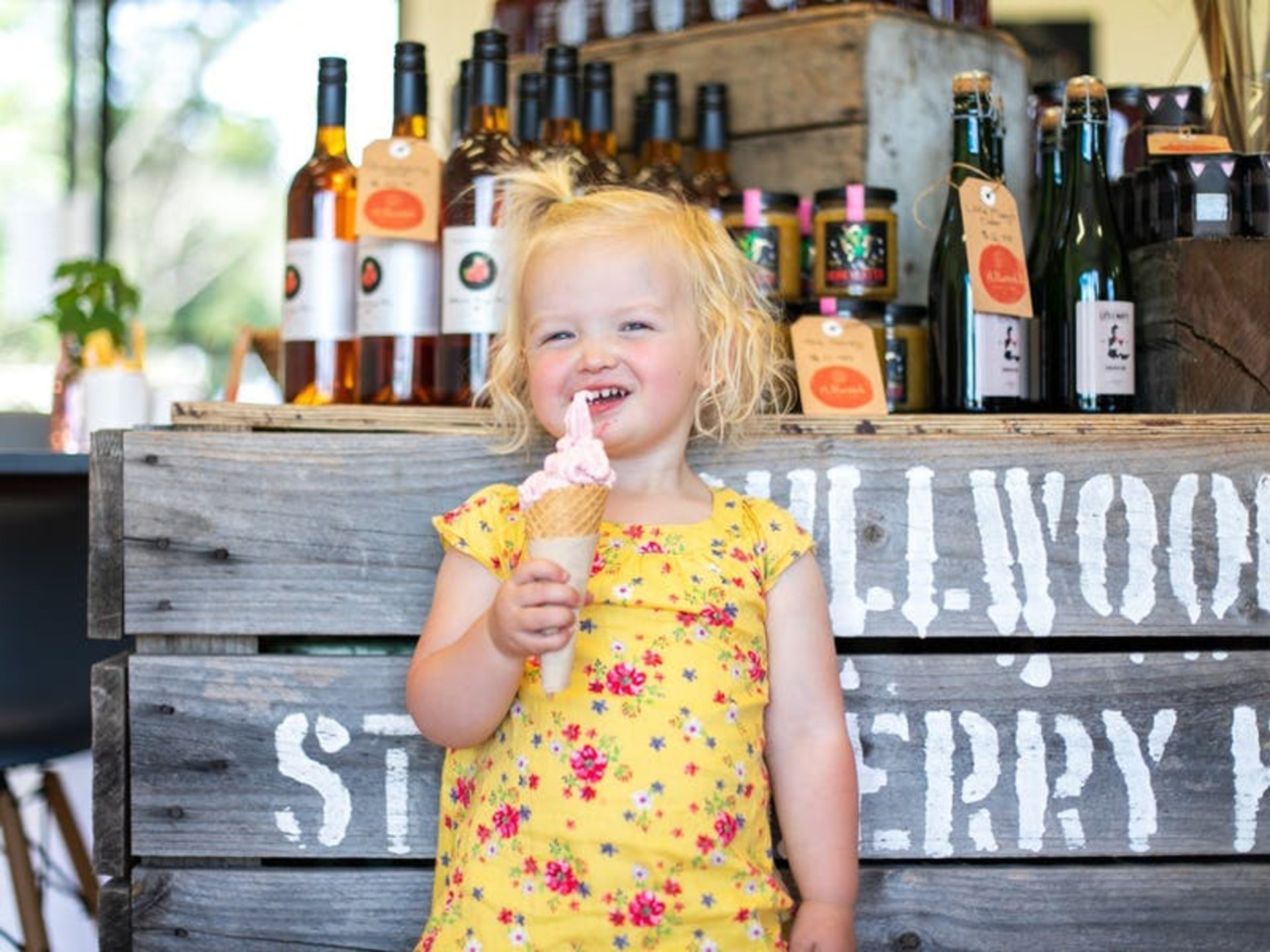 The summer ritual of berry picking is alive and well at Hillwood Berries, or let the berries come to you in its farm.
Open 7 days during berry season (Nov-May) Hillwood Farmgate is an iconic, family run pick-your-own berry farm, situated in the heart of the scenic Tamar Valley. Strawberries, raspberries and blueberries are available to pick seasonally with blackberries to be available soon.
Enjoy berry-inspired sweet treats, light meals, coffee, craft beer and local wines in our on-site Farmgate Café. Here you will also find a range of gifts, locally crafted products, fresh Tasmanian produce and our house made vinegar, jams and syrups for purchase.
Hillwood Berries Farmgate
105 Hillwood Rd, Hillwood TAS 7252, Australia
4.5 rating
Low Head Pilot Station Maritime Museum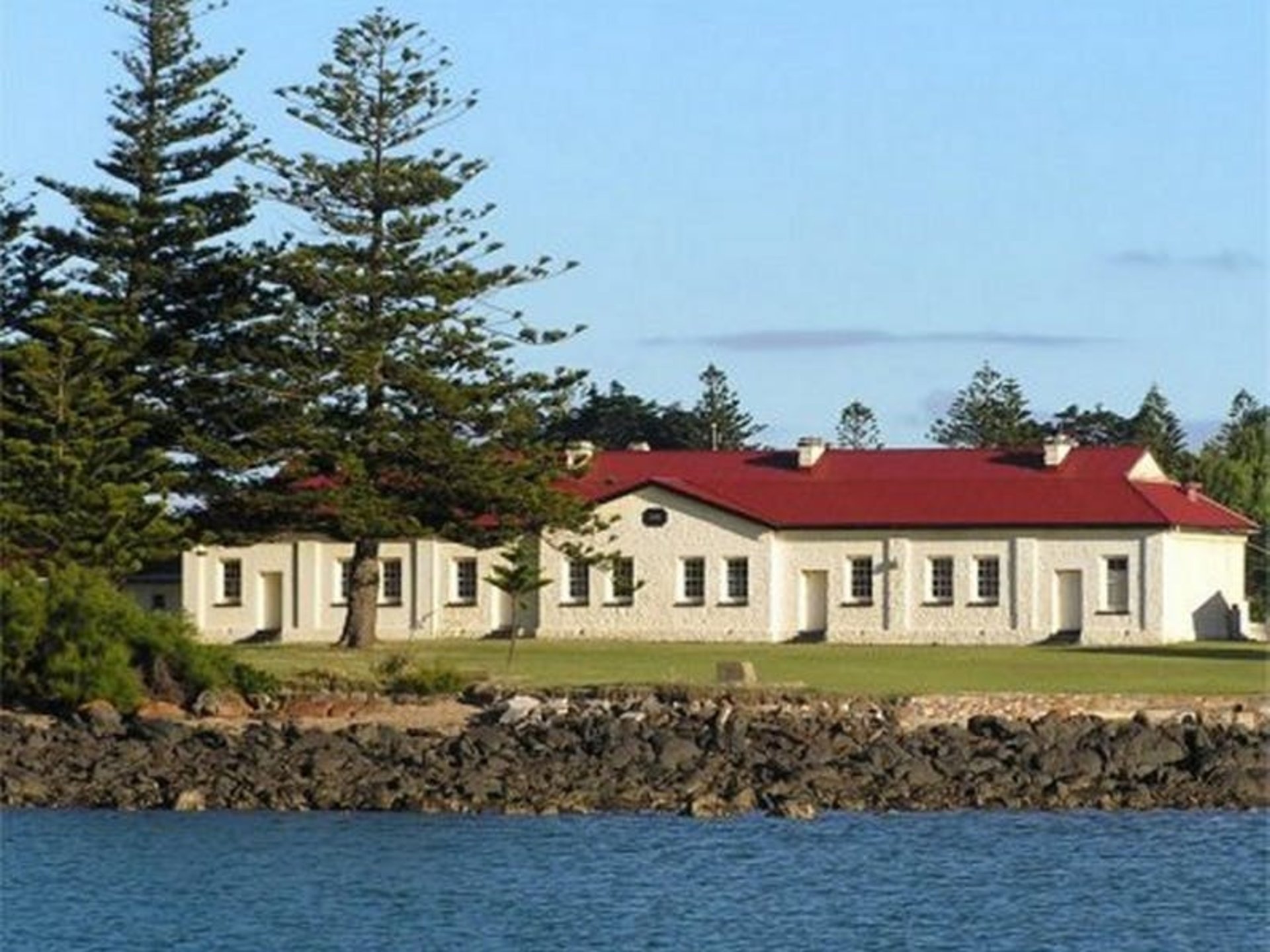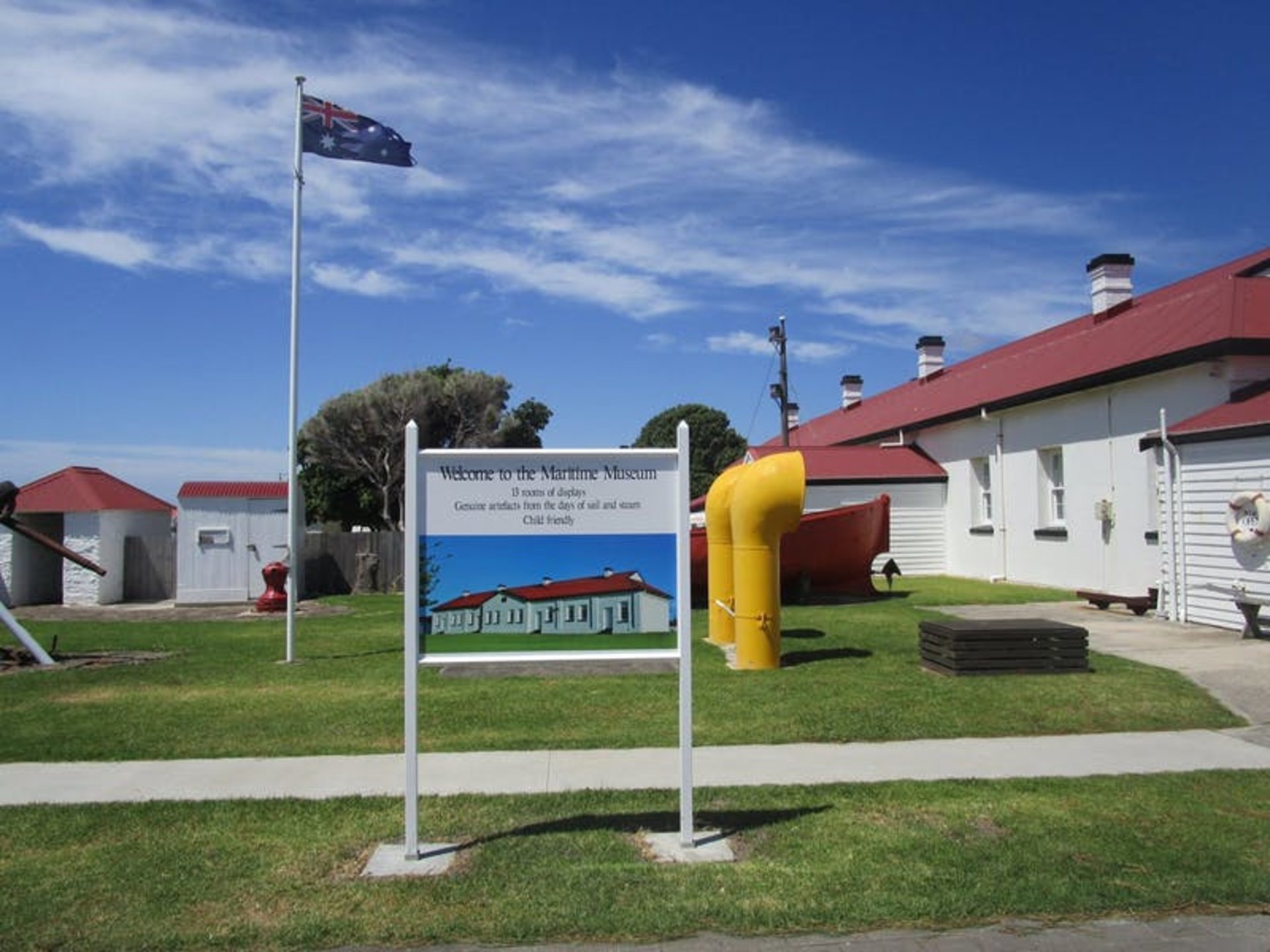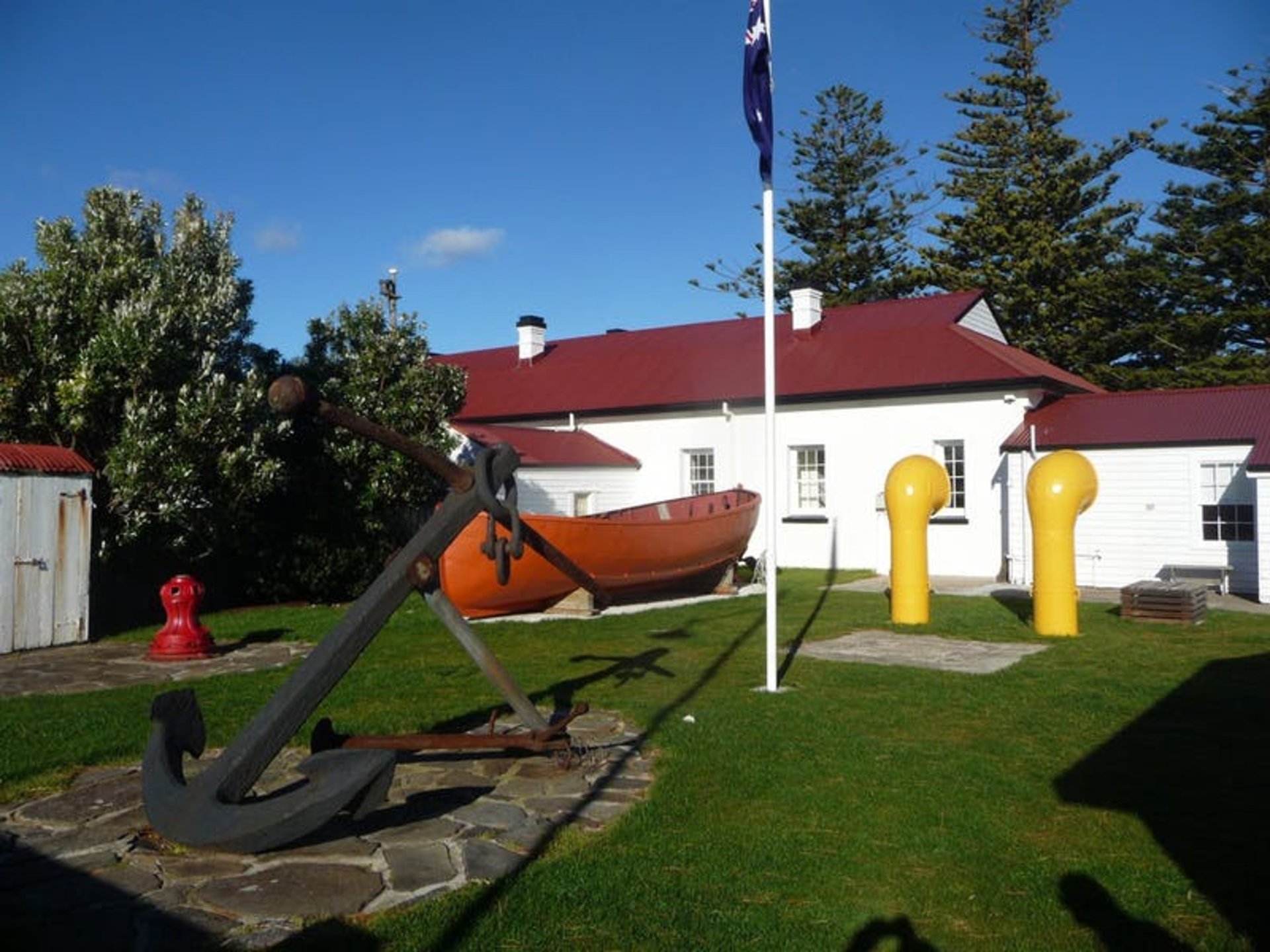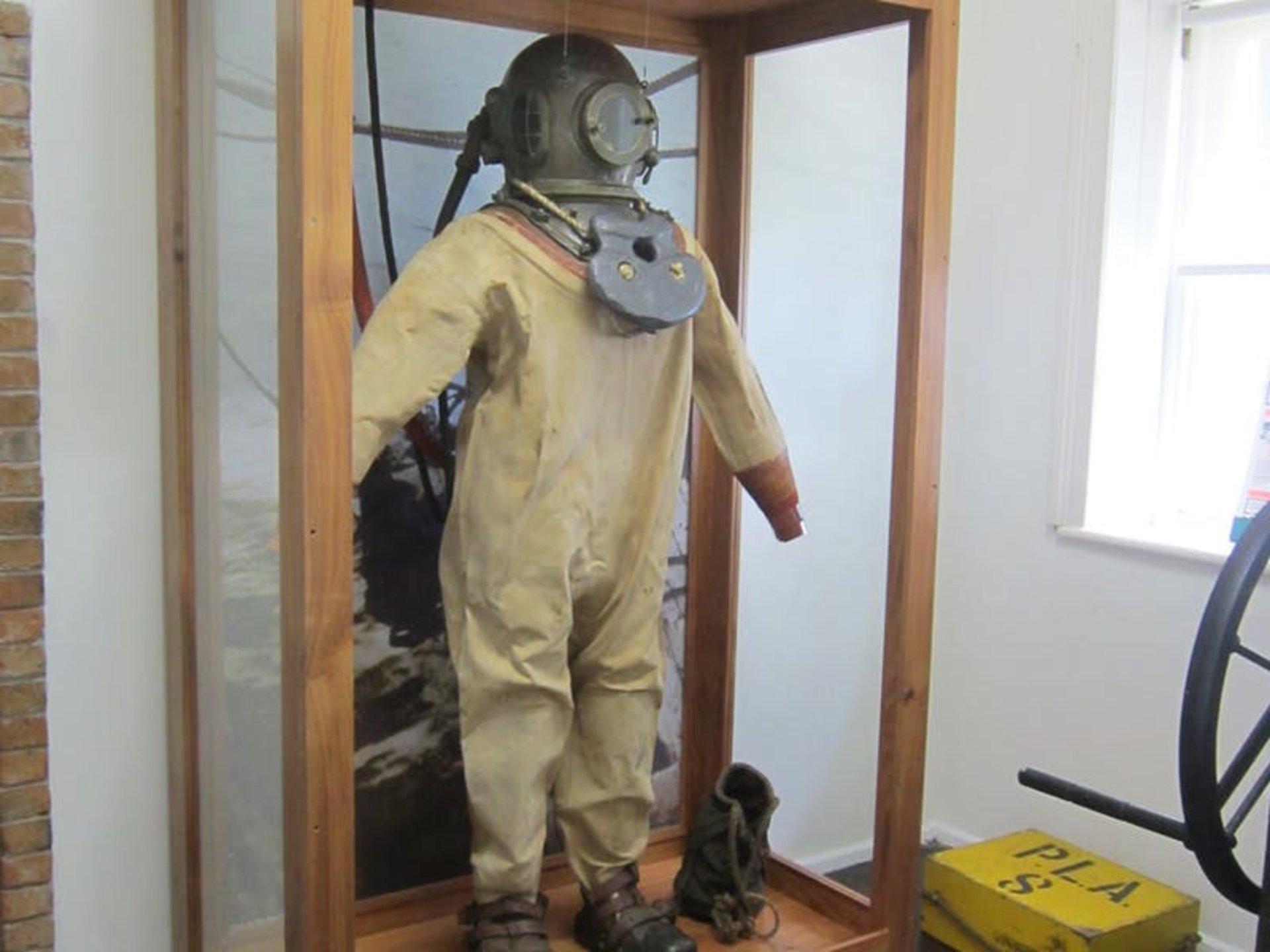 Delve into the Tamar River's shipping history at Low Head Pilot Station Maritime Museum. It's the oldest pilot station in Australia, and the museum contains the likes of cargo salvaged from shipwrecks and a harpoon from the area's early whaling days.
The museum is well-suited for families, having something of interest for people of all ages. Children are encouraged to handle the ship's helm, operate the engine room telegraphs, sound the fog horn, ring the ship's bell and send messages in Morse Code. There is a collection of small craft in the boatshed (open on request) and other exhibits around the grounds.
Continue to the headland, past the old cable station to Australia's third oldest light station, with its grand lighthouse. Here is the only operating G-type fog horn in the Southern Hemisphere. It sounds at noon each Sunday.
Low Head is less than an hour from Launceston along the East Tamar Highway and only five kilometres from George Town which has museums, good accommodation and shopping facilities.
Low Head Pilot Station
399 Low Head Rd, Low Head TAS 7253, Australia
4.5 rating
Low Head LightHouse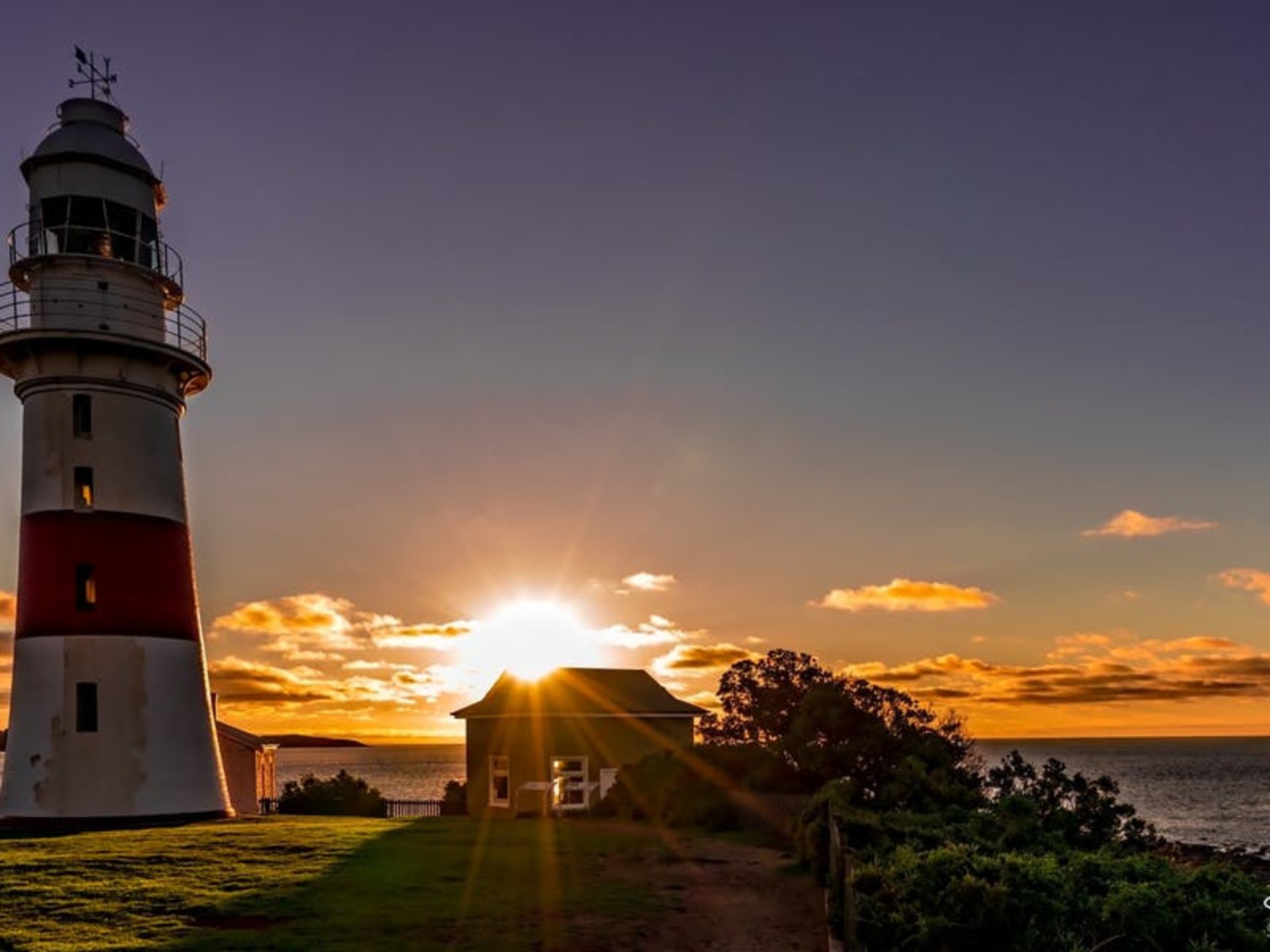 Five minutes' drive away, at the mouth of the Tamar River, the 1833 Low Head Lighthouse is Australia's third-oldest light station. It has the southern hemisphere's only operating G-type fog horn, which sounds at noon every Sunday and can be heard up to 30 kilometres away.
Low Head Lighthouse
496 Low Head Rd, Low Head TAS 7253, Australia
4.5 rating
Tamar Valley Wine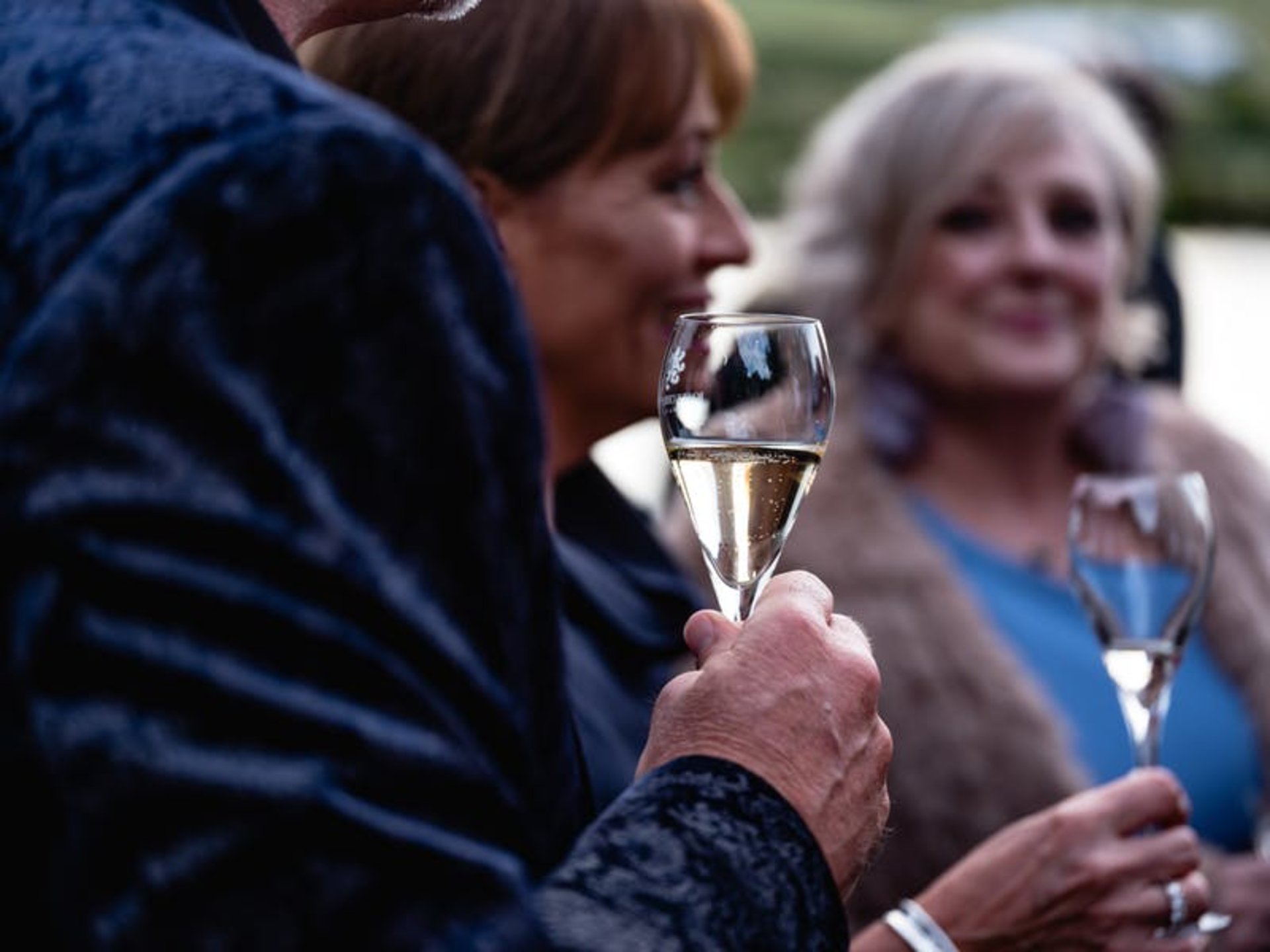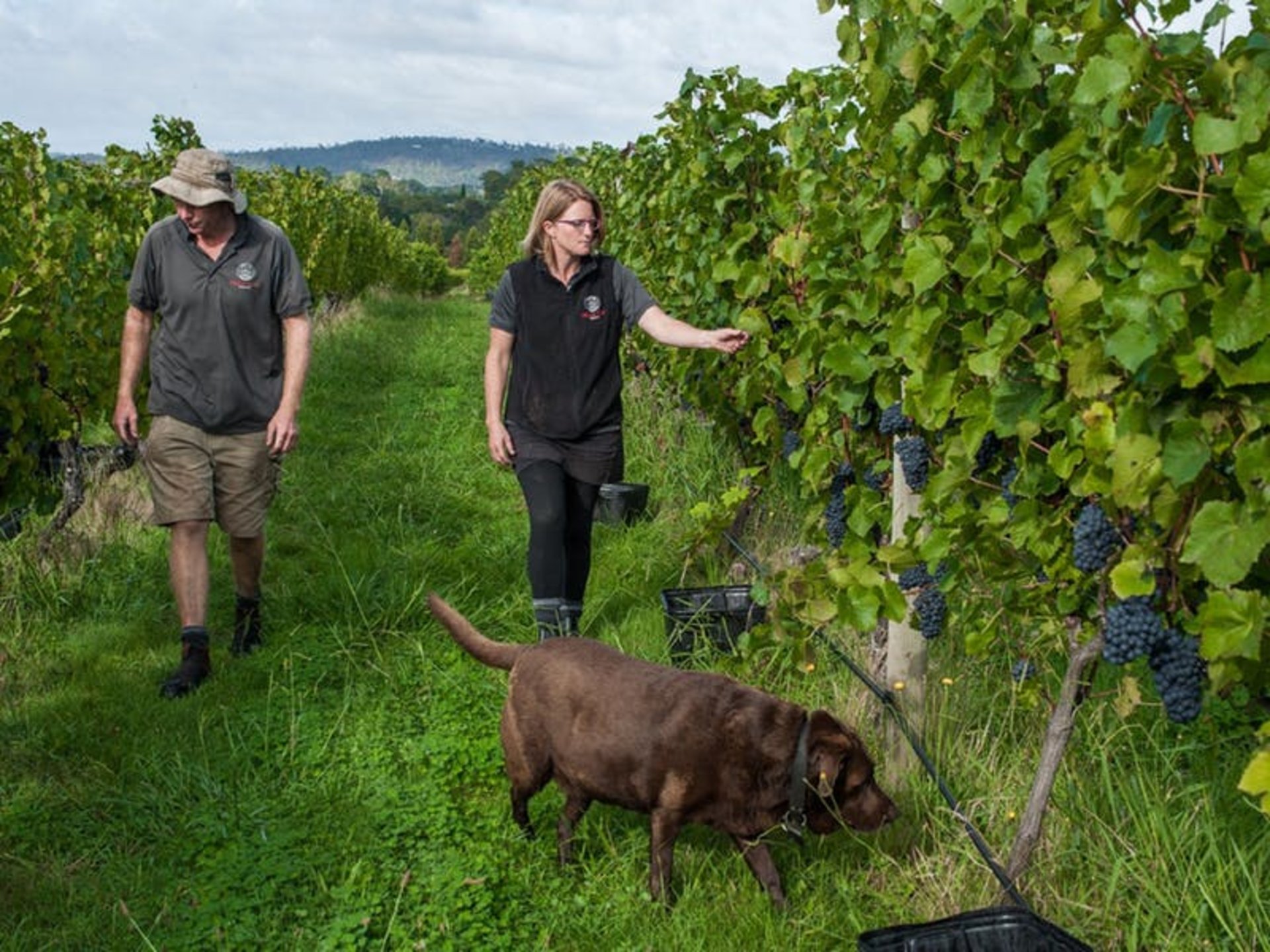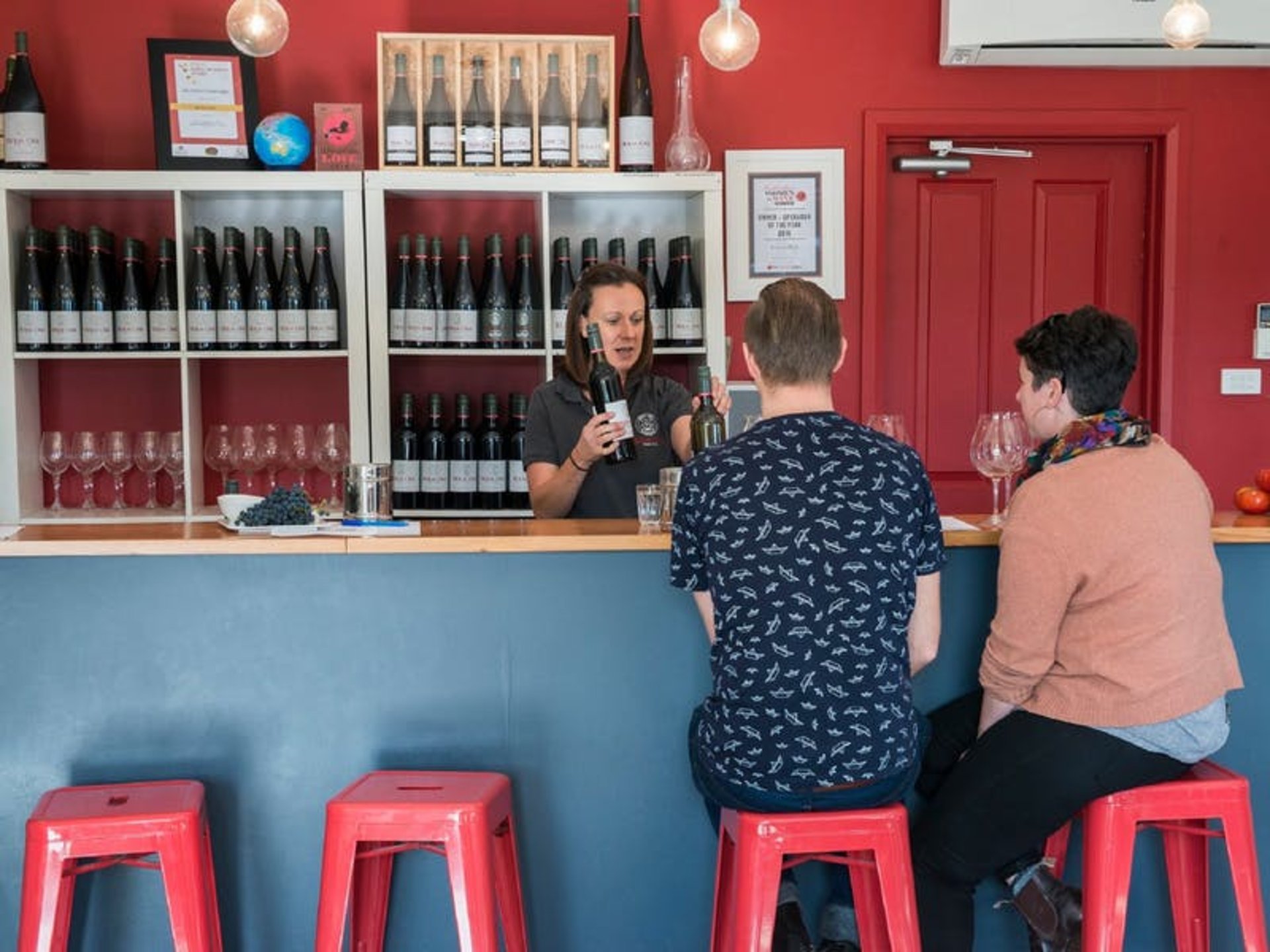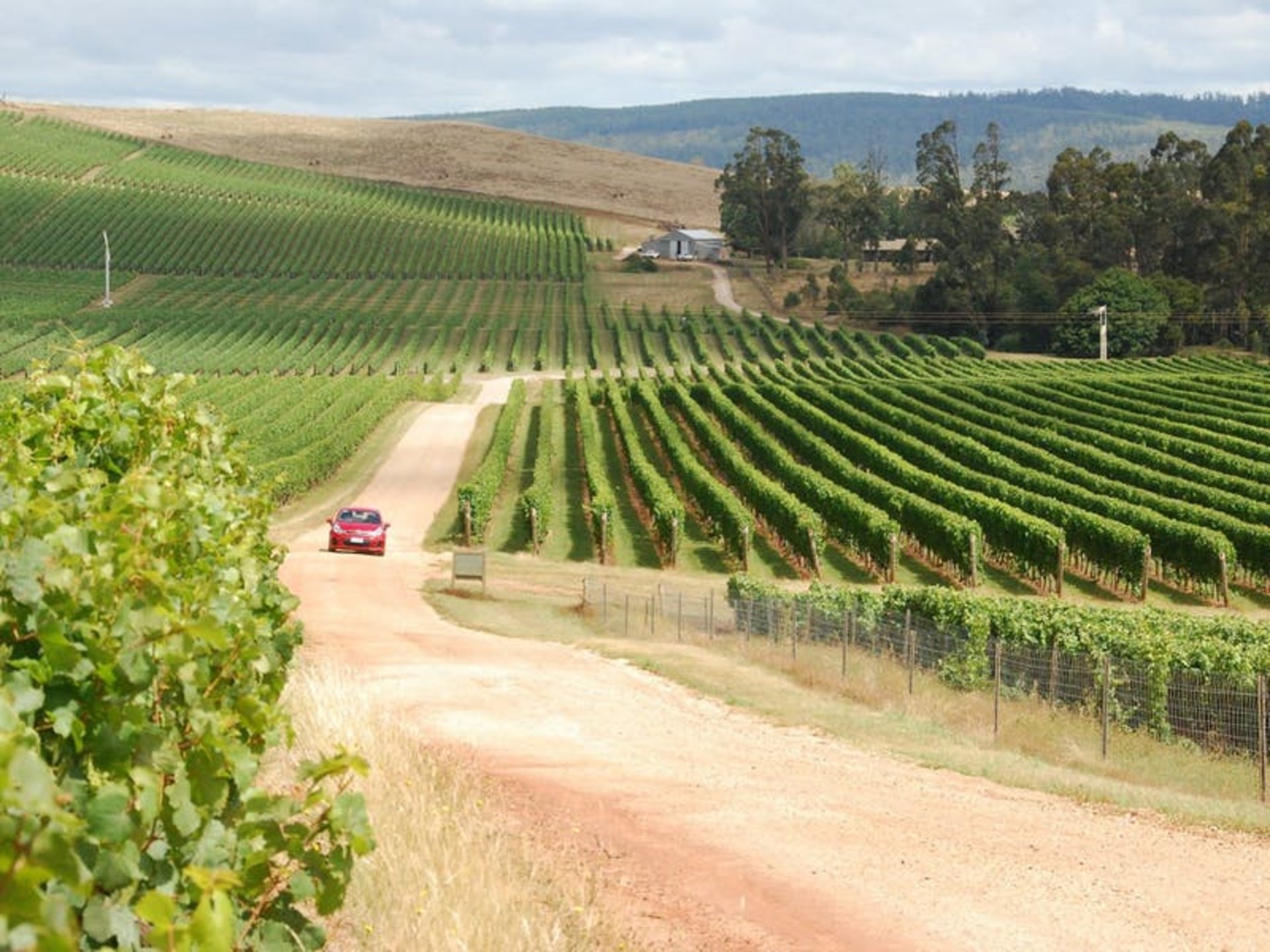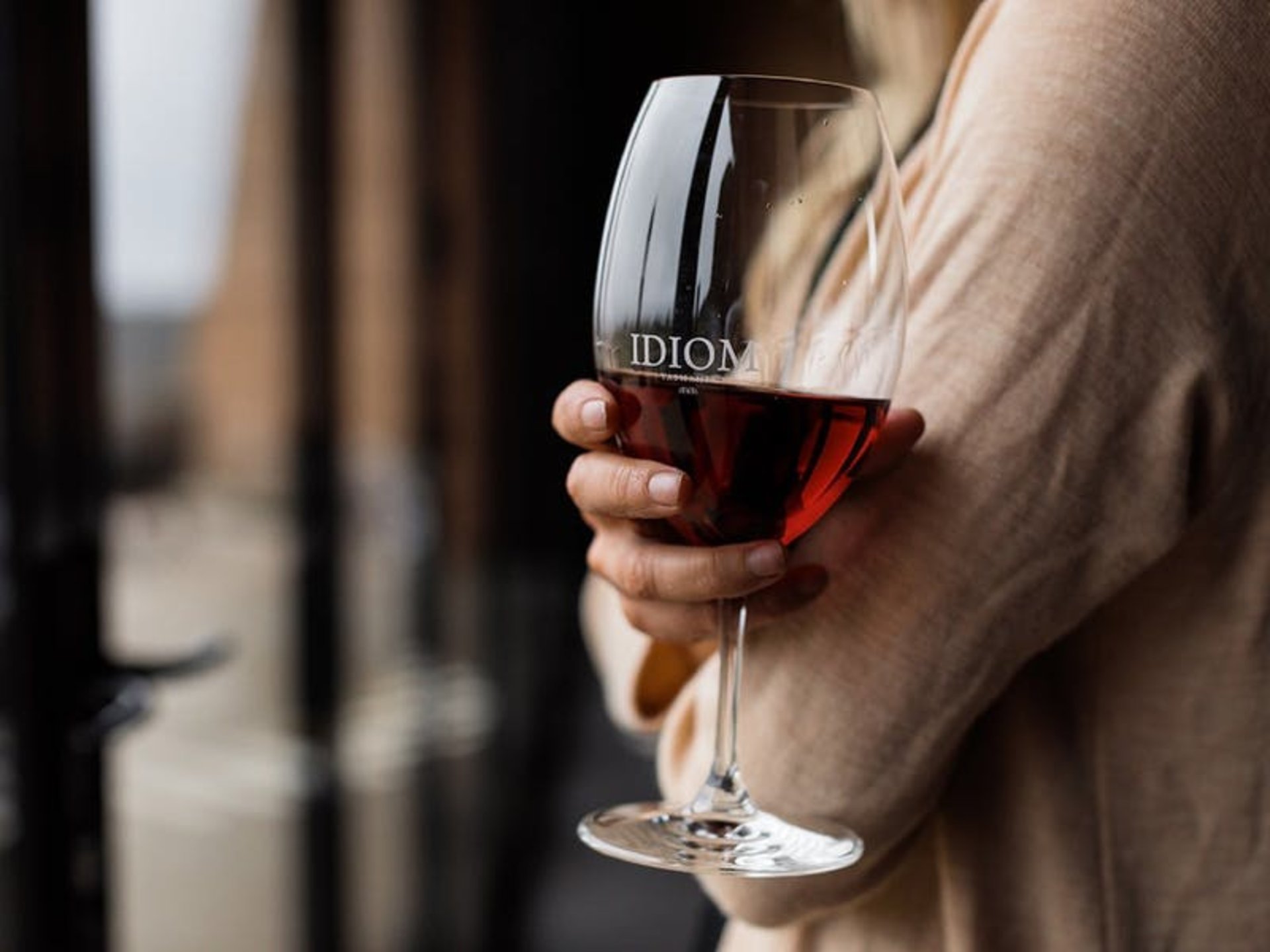 The drive to Bridport skims across the northern edge of the Tamar Valley Wine Trail, passing through Pipers River, known for its sparkling wine. Taste Tasmanian bubbles at Bay of Fires Wines, Jansz Tasmania and Pipers Brook Vineyard.
Tamar Valley Wine is an iconic wine touring experience in one of northern Tasmania's most scenic destinations, the area surrounding the elegant, boutique city of Launceston.
For many it is a 'gateway' to the Tasmanian wine region, with serene landscapes perfect for the production of celebrated cool climate wines, particularly pinot noir and sparkling. Some of the wines produced in the Tamar are judged to be Australia's finest, and compete on the world stage.
Visitors are invited to explore the region and its outstanding wineries and vineyards, which Tamar Valley Wine brings together, and to open a conversation with the landscape and people.
Cellar doors are located in a journey which loops around the Tamar Valley and Launceston. Considered to be one of the world's best wine routes, there are some 32 vineyards, most with cellar door tasting rooms, and many open to the visitor all year round.
The Tamar Valley Wine touring region was established some 25 years ago by the founders of wine making in Tasmania.
Vineyards today include internationally acclaimed names, as well as boutique businesses. Both are often run by award winning winemakers and viticulturists.
They look forward to welcoming you and opening the conversation.
Tamar Valley Wine Centre
49 Main Rd, Exeter TAS 7275, Australia
4.8 rating
Platypus Park Country Retreat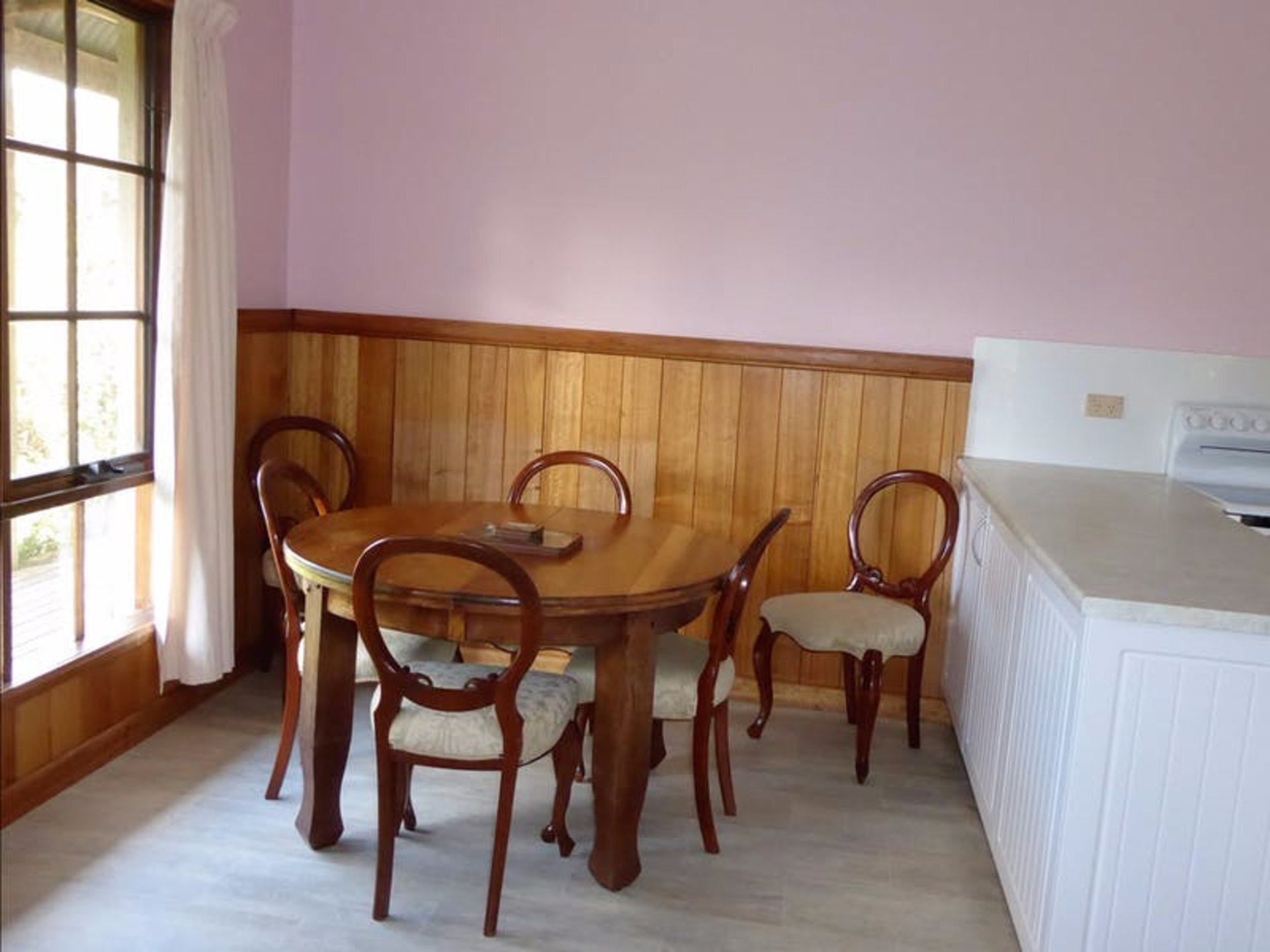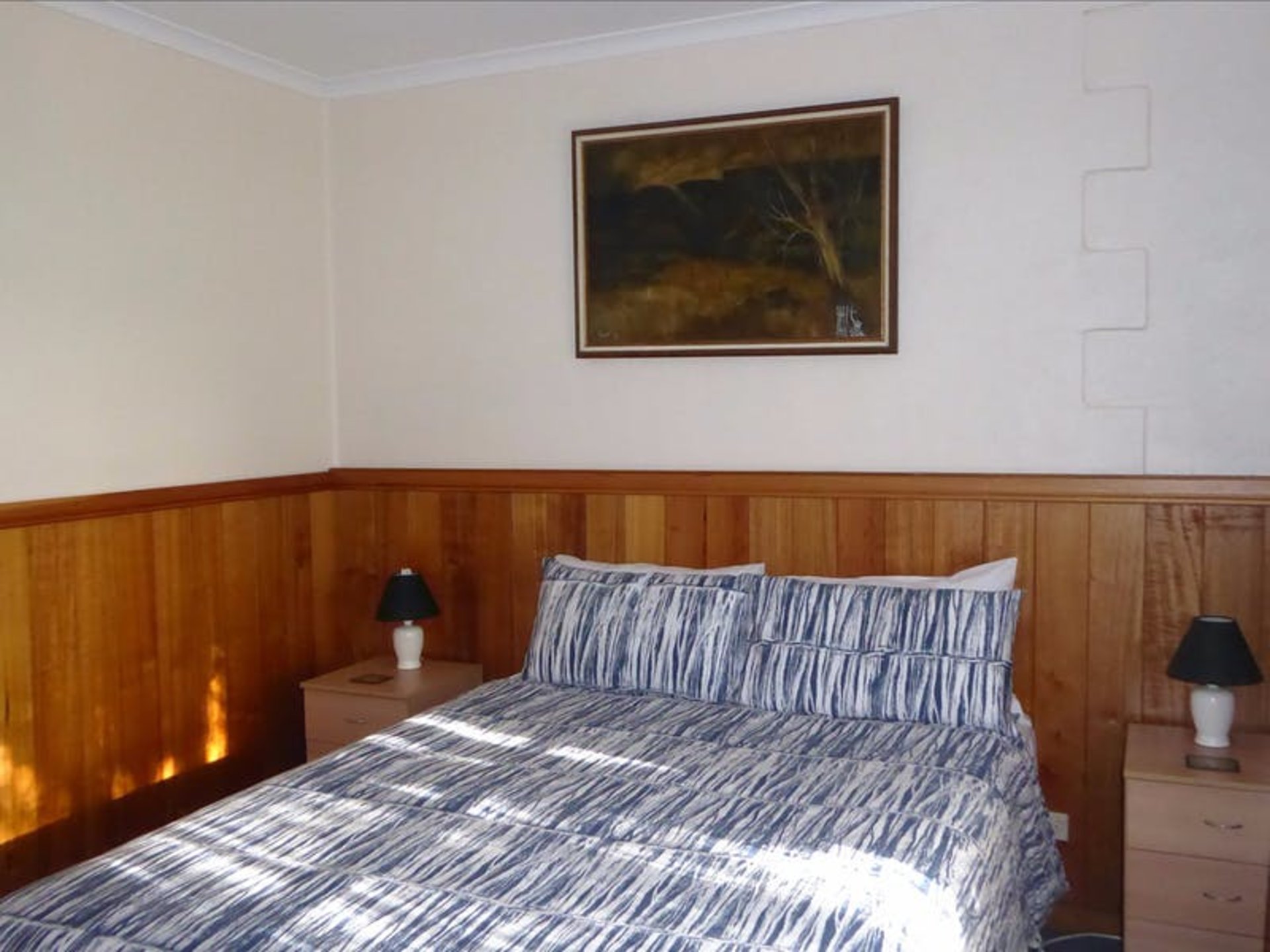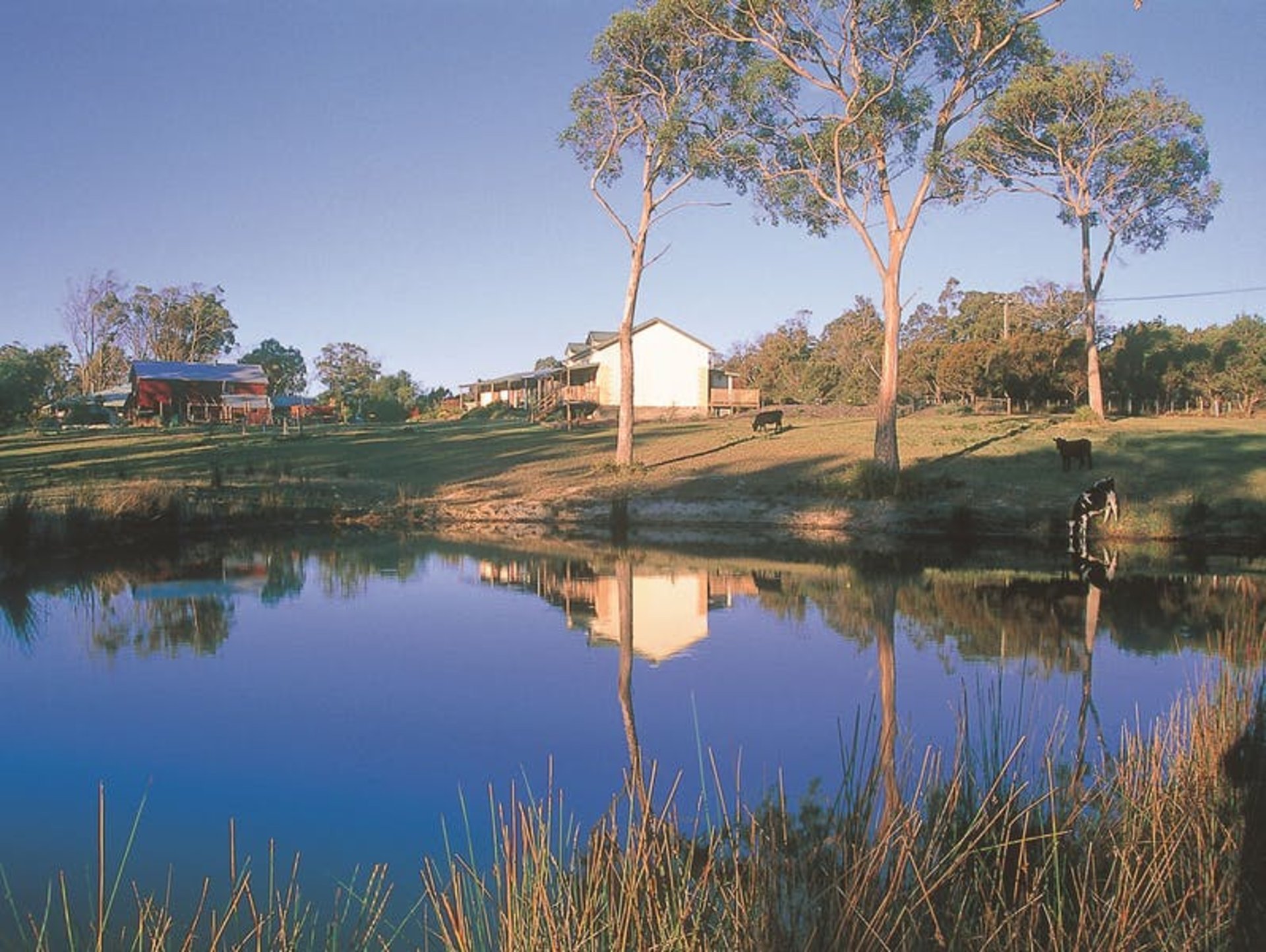 Stay the night in Bridport, where options include Platypus Park Country Retreat and Bridport Beach Cottages.
Self-contained one, two and three bedroom units and spa cottages, for singles, couples or small groups, something to suit all budgets. Perfect for a weekend getaway, quiet weekend, or family time, and situated on forty acres just a two-minute drive from the town centre and beaches.
Fish for trout in the farm dams, enjoy a stroll around the property you may even spot a platypus, enjoy the new games room. Your on-site hosts will look after your every need, including breakfast hampers or barbecue provisions for your group, and travel information.
Explore the North East Tasmanian hinterland too, visit wineries, walk to a waterfall, stroll a deserted beach, take a mountain bike ride around the new Derby and Hollybank Trails, and Blue Tier, so many activities to keep you busy.
This environmentally caring property uses solar energy, collects rain water, has recycling and other best practice sustainability measures in place.
Platypus Park Country Retreat
20 Ada St, Bridport TAS 7262, Australia
4.7 rating
Bridesowe Lavender Estate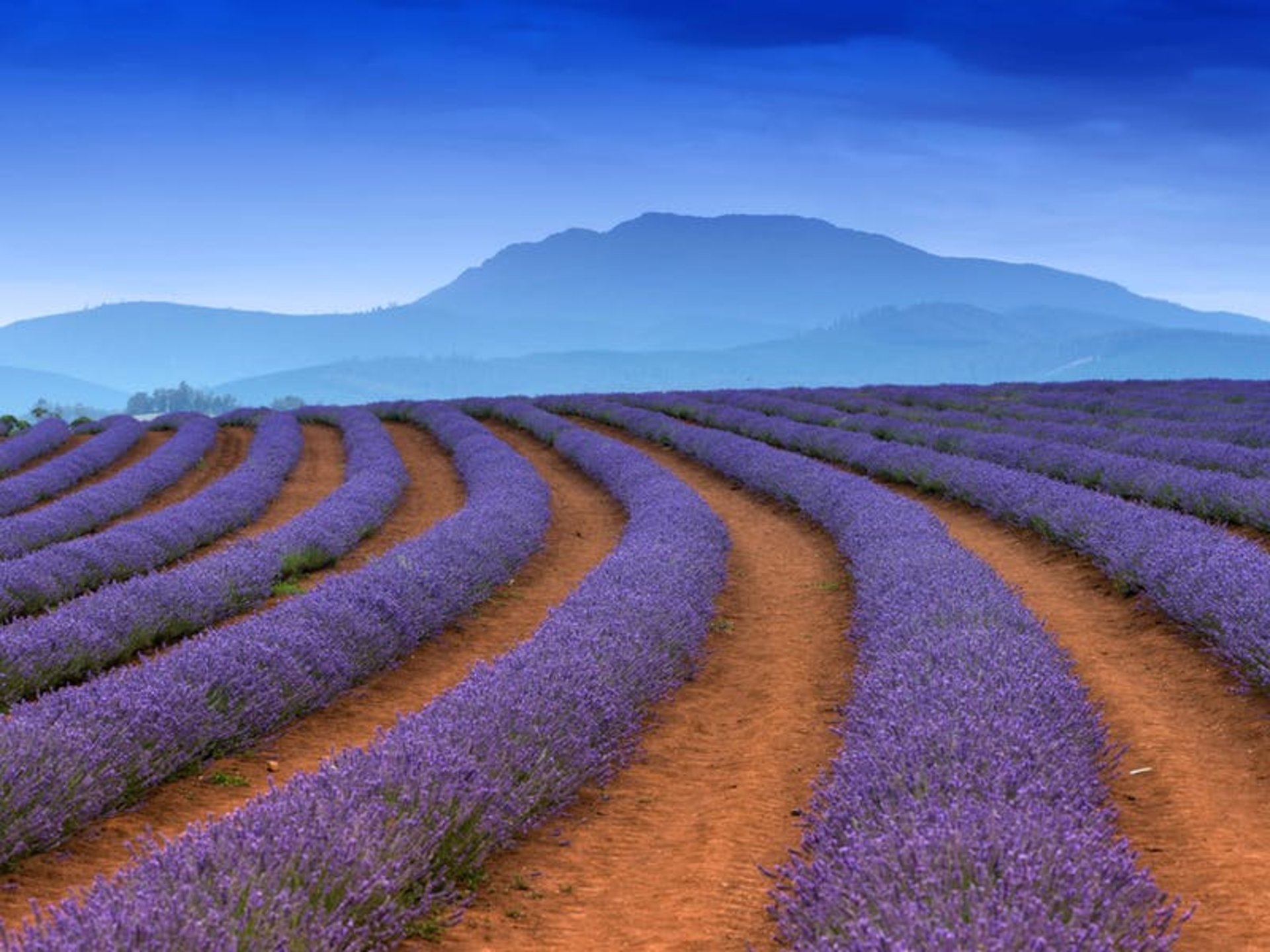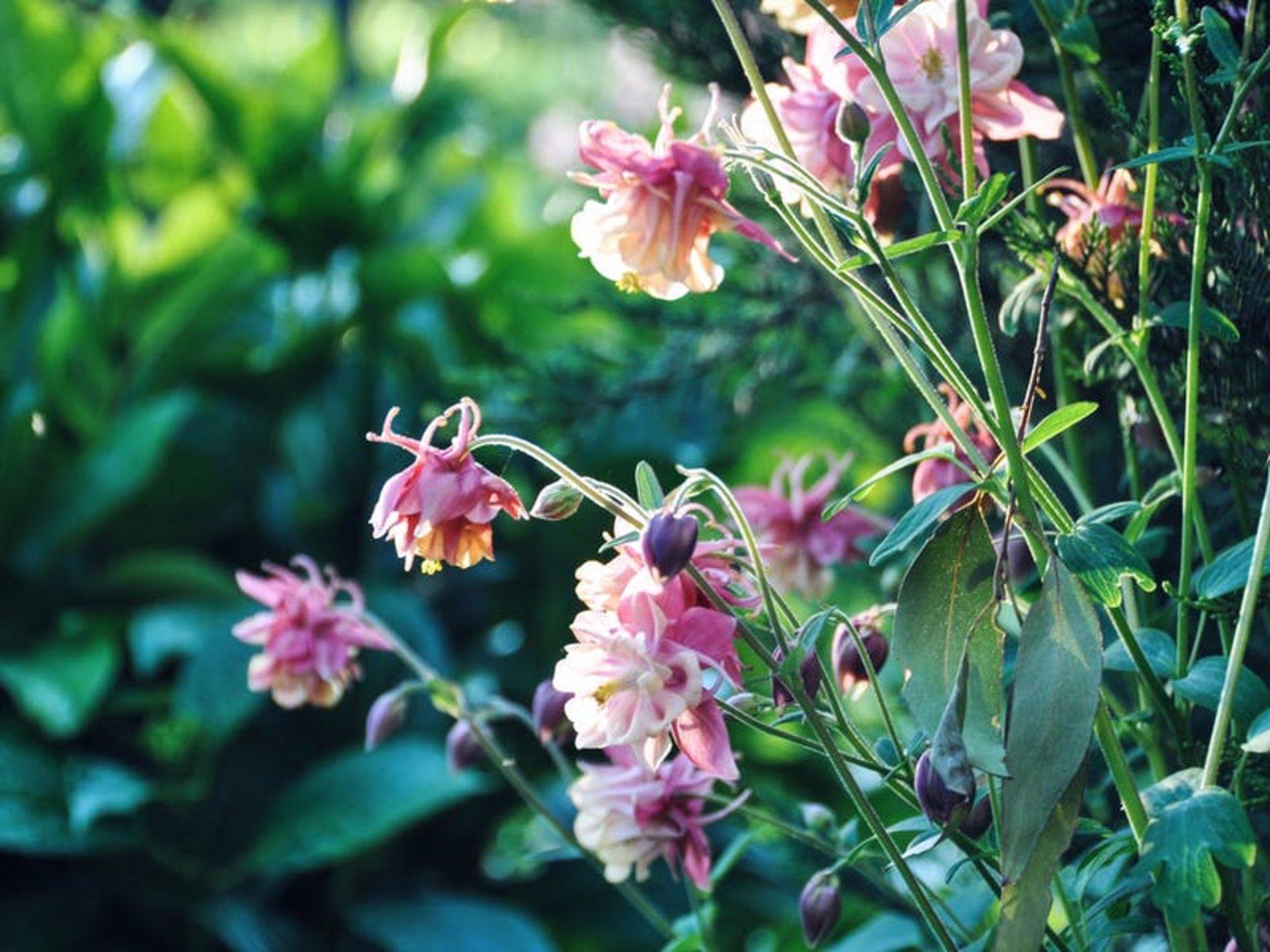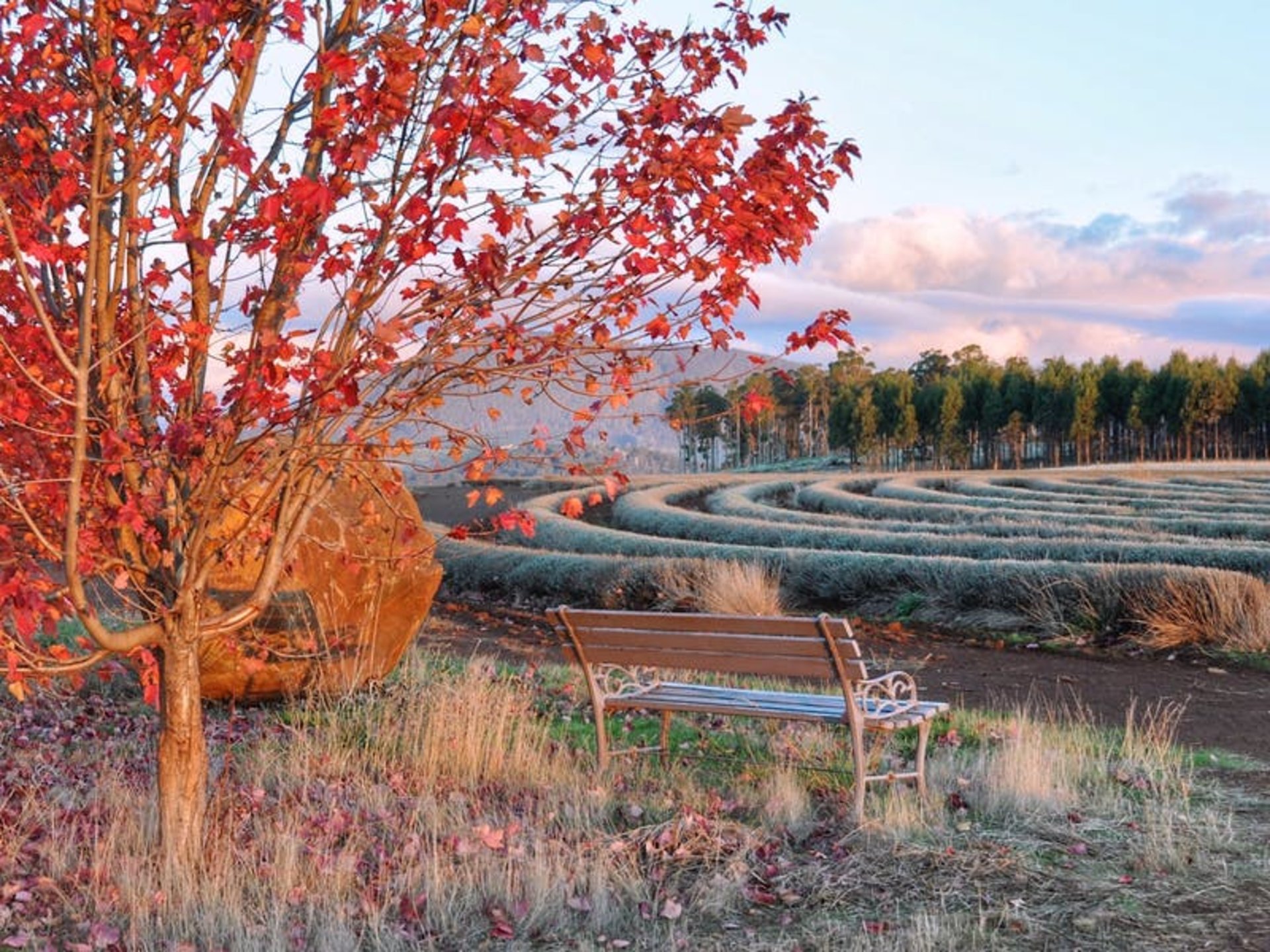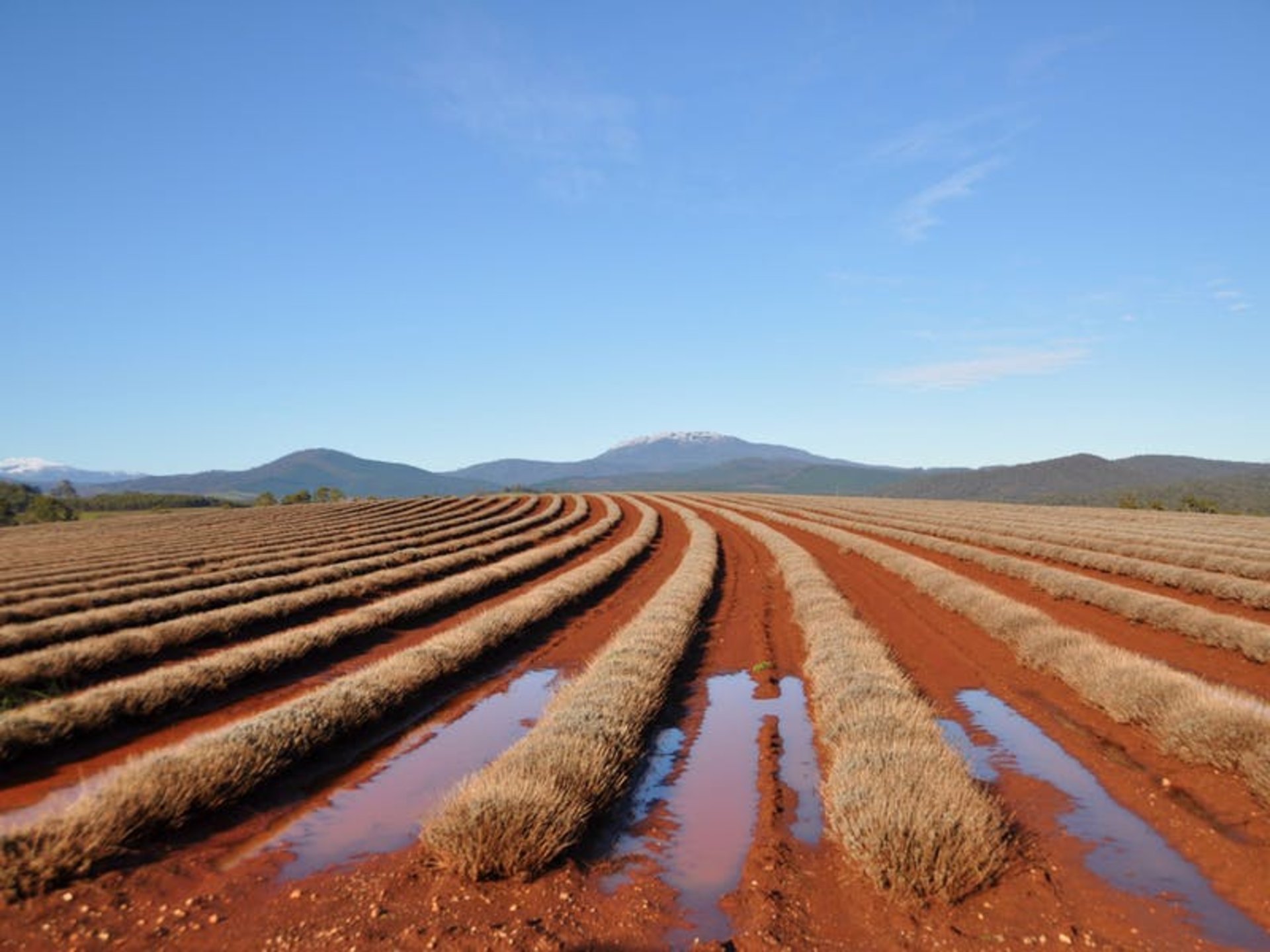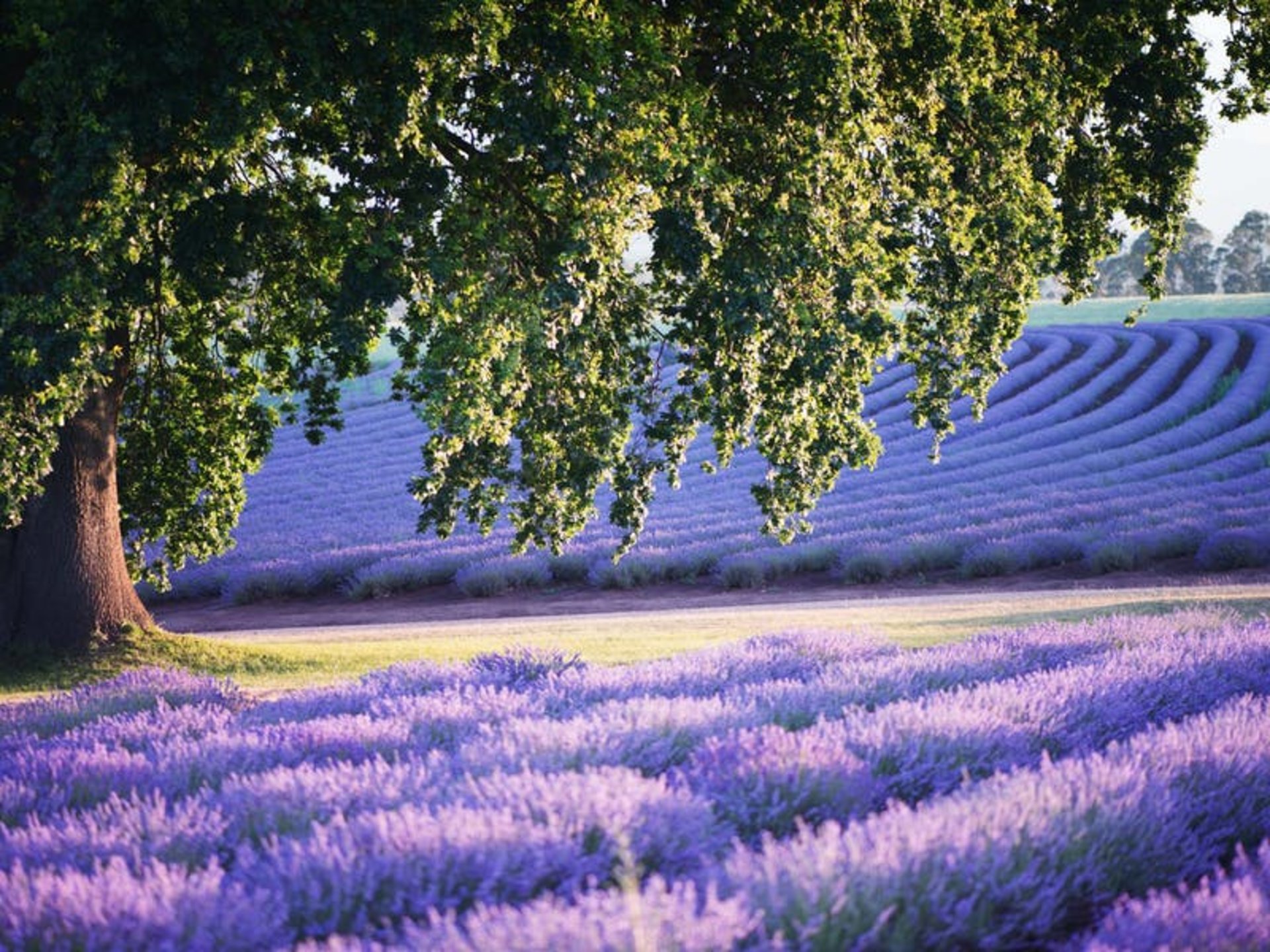 The serried rows of purple at Bridestowe Lavender Estate, the world's largest privately owned lavender farm, are picture-perfect. The lavender typically flowers from December through to early February, though the estate is open year-round.
Bridestowe Lavender Estate is one of Tasmania's premier tourist destinations, located a 50-minute drive from Launceston in Tasmania's scenic North East. Bridestowe Estate is the largest lavender farm in the Southern Hemisphere, famous for the spectacular view of the lavender in bloom in December and January.
Visitors are welcomed to the Estate all year round to see the seasons of Tasmania beautifully reflected in the ornamental gardens, manicured fields and native bushland set against the striking backdrop of Mount Arthur.
The visitor centre is stocked with unique products containing Bridestowe's famous lavender oil and dried flower. We offer an extensive range of fragrant Australian-made gifts created for the bath, body and home and, of course, the world-famous Bobbie the Bear.
The Woodcroft Cafe offers a delicious range of lavender inspired delicacies including our signature range of lavender ice-creams and light seasonal meals. You can take home the experience with a purchase from Bridestowe's gourmet range, which includes lavender flower honey, artisan jams and jellies, and culinary lavender, which is used in many of foods available in the cafe.
An entry fee of $10 per adult applies during the flowering season. Under 16s welcome free of charge.
Bridestowe Lavender Estate
296 Gillespies Rd, Nabowla TAS 7260, Australi...
4.3 rating
Barnbougle Dunes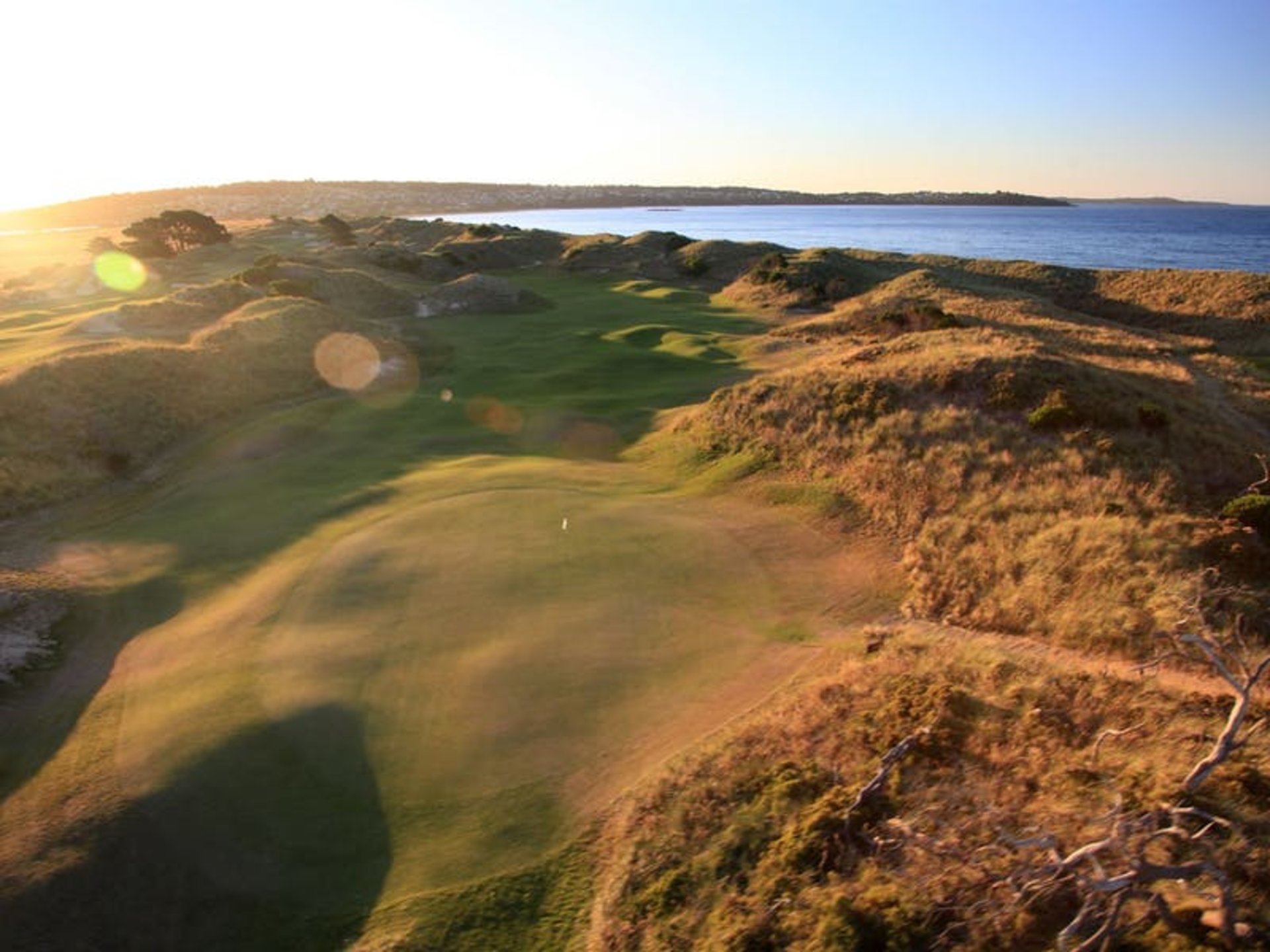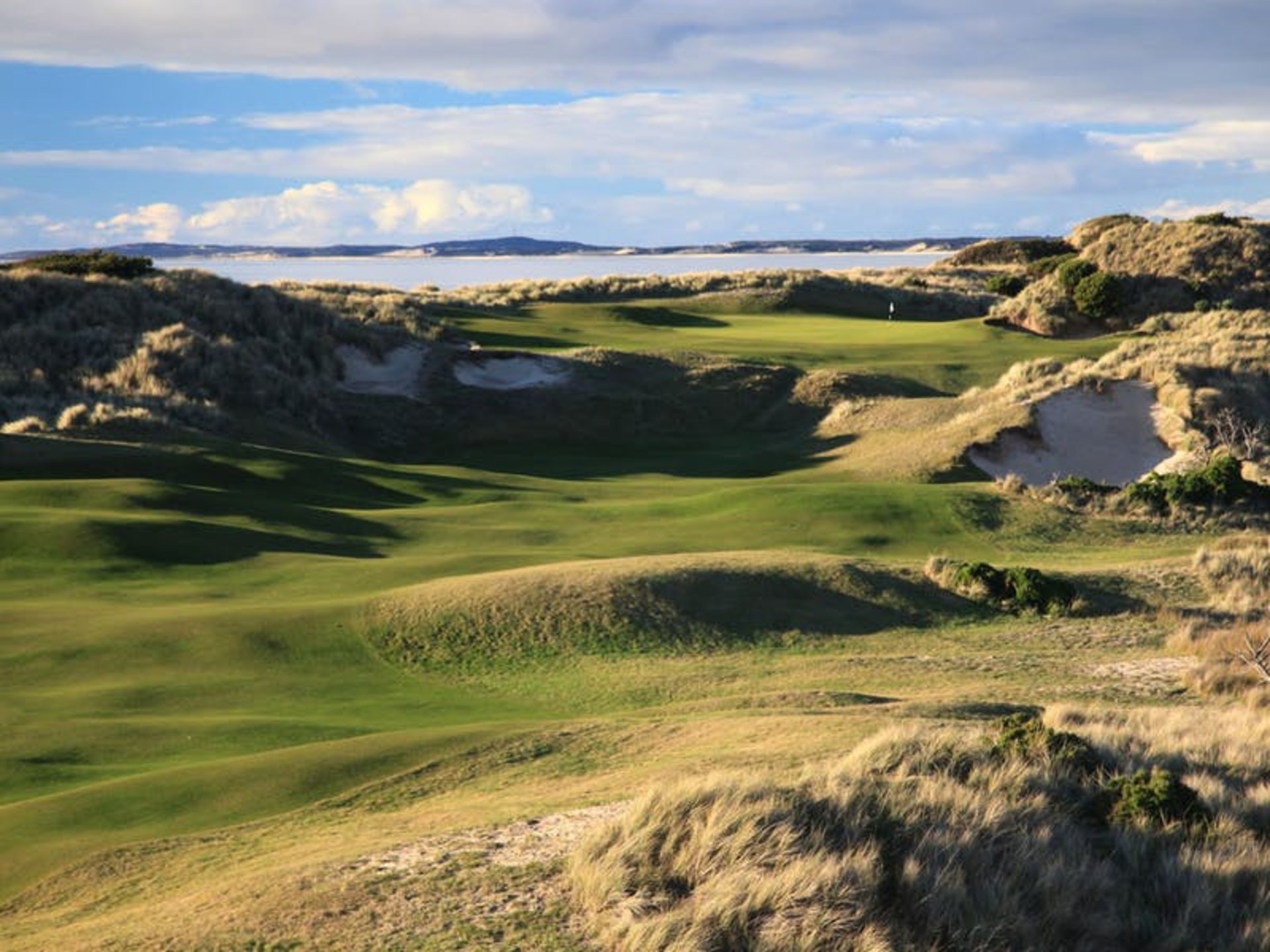 Golfers will want to make the pilgrimage to Barnbougle, where the two links courses have been rated among Australia's top 10 golf courses. For a walk without golf clubs, the 11-kilometre Bridport Walking Track meanders along the foreshore before looping inland behind the town.
Barnbougle Dunes
425 Waterhouse Rd, Bridport TAS 7262, Austral...
4.8 rating
Unique Charters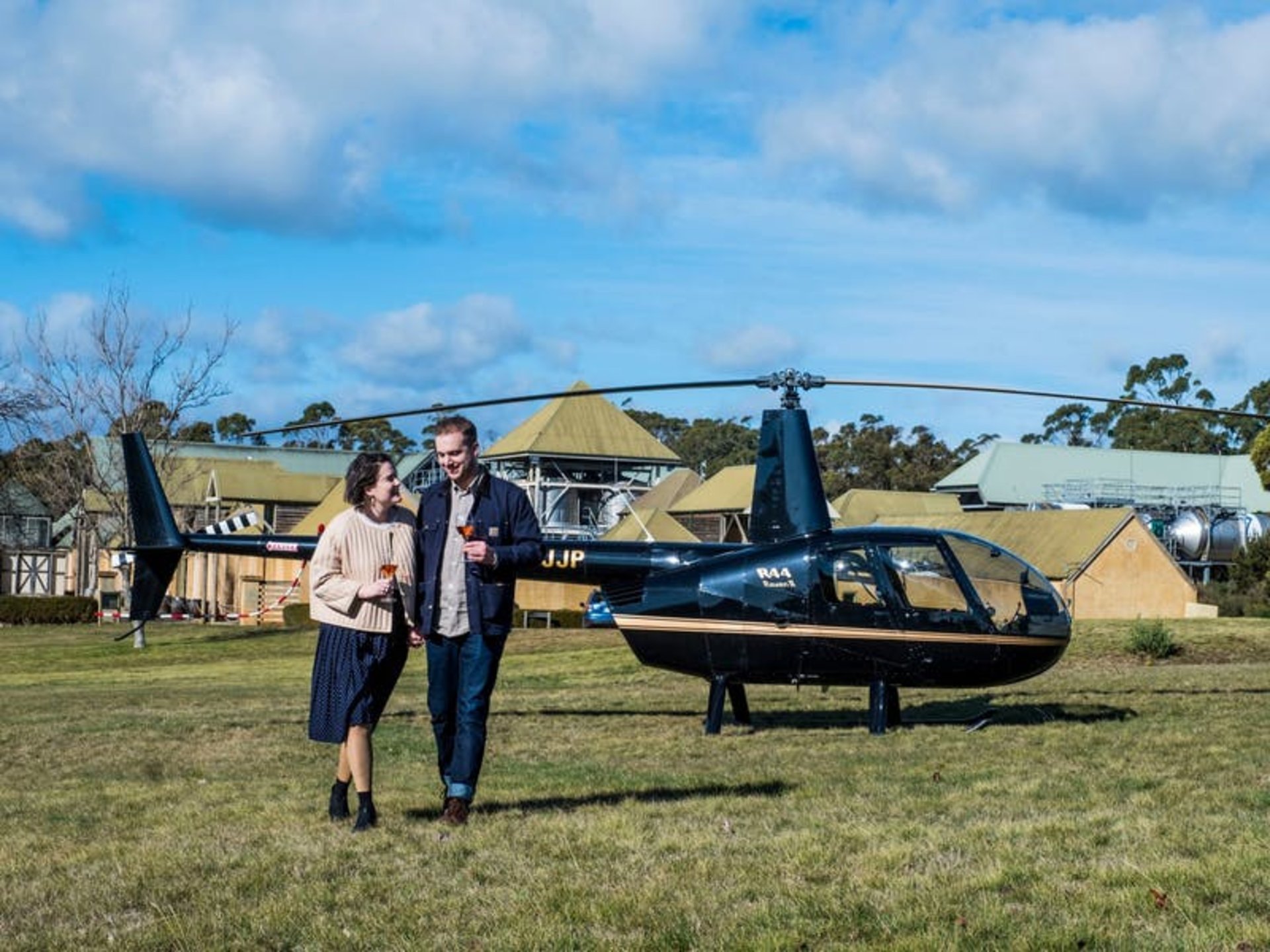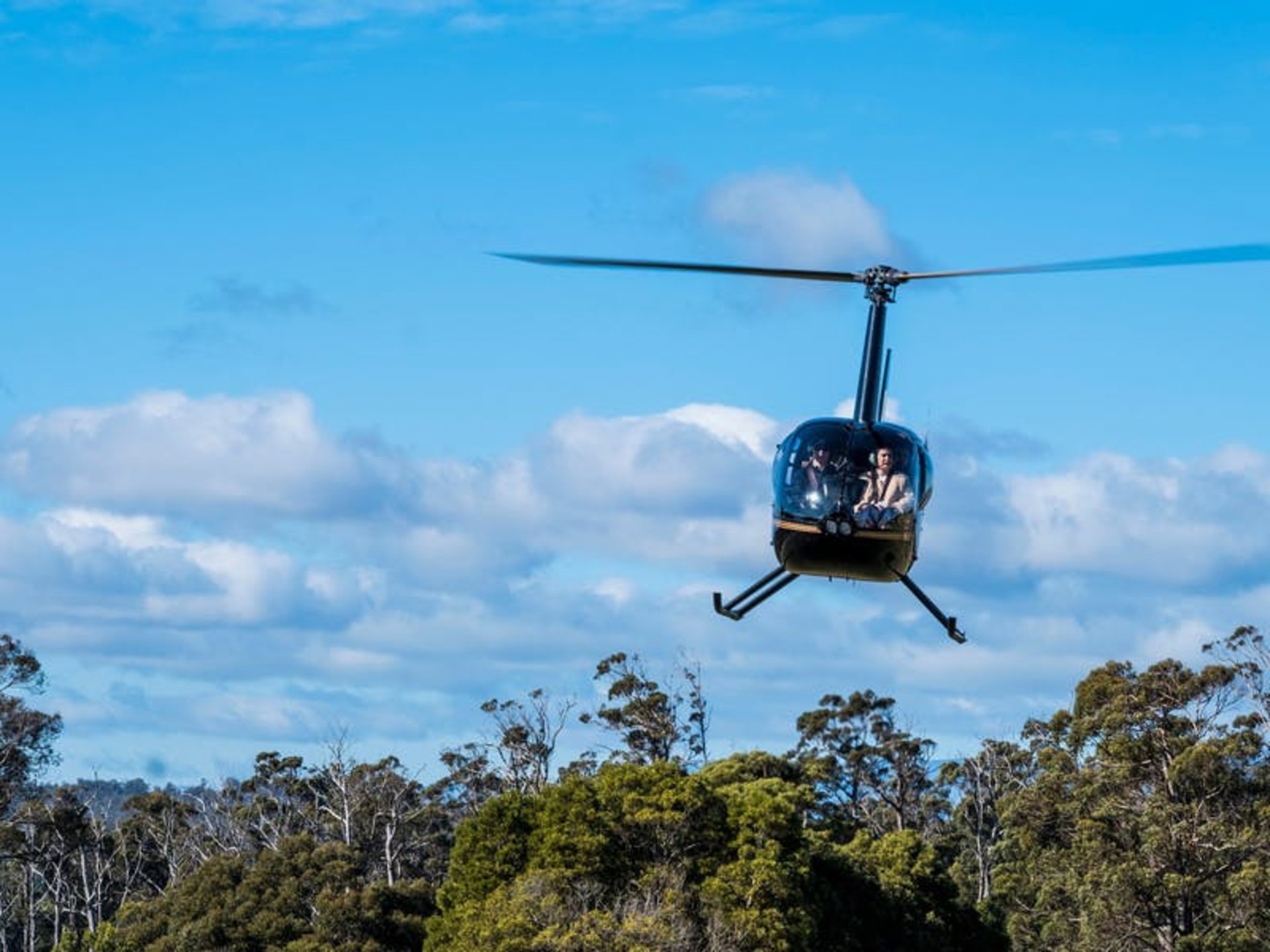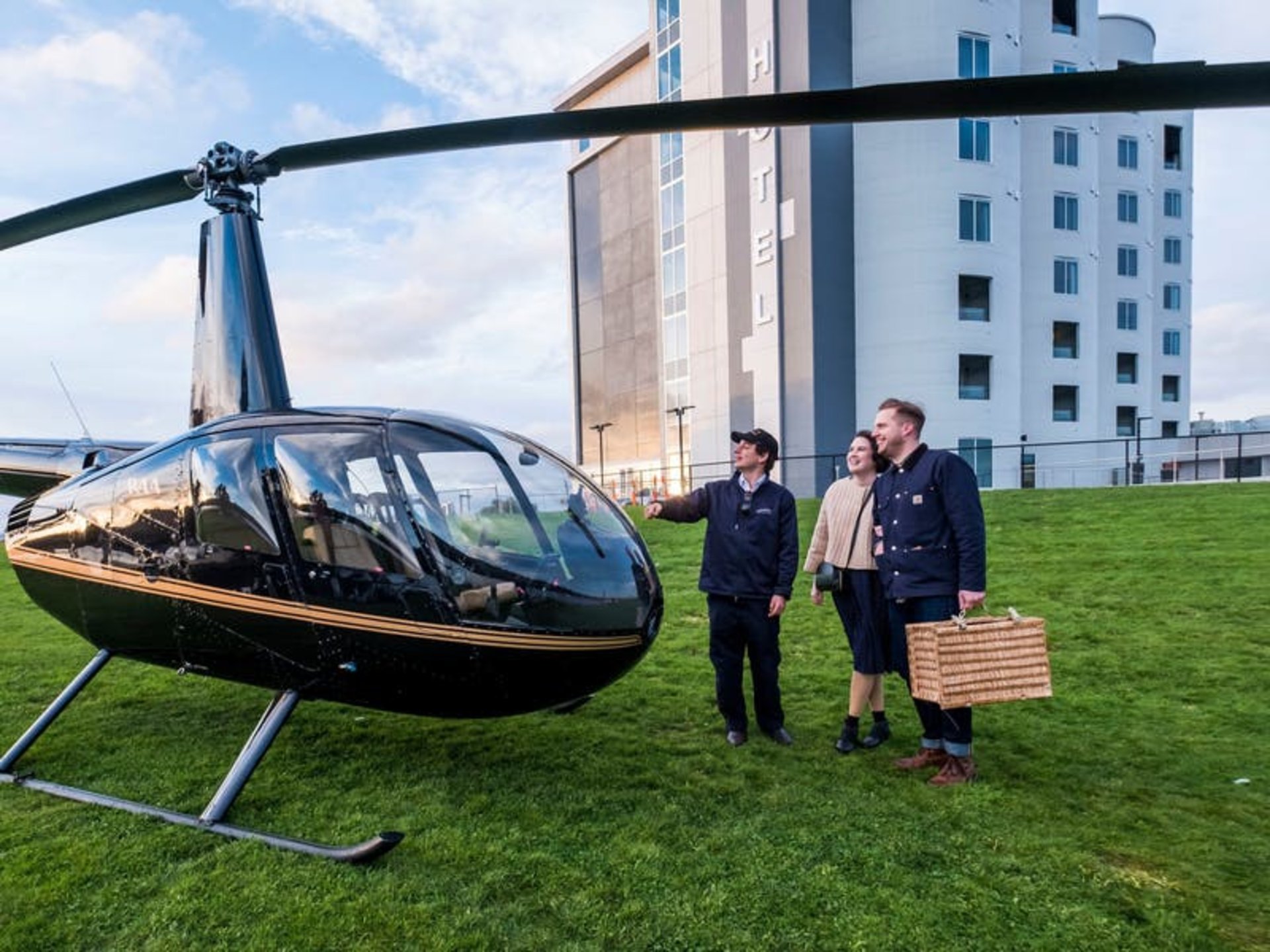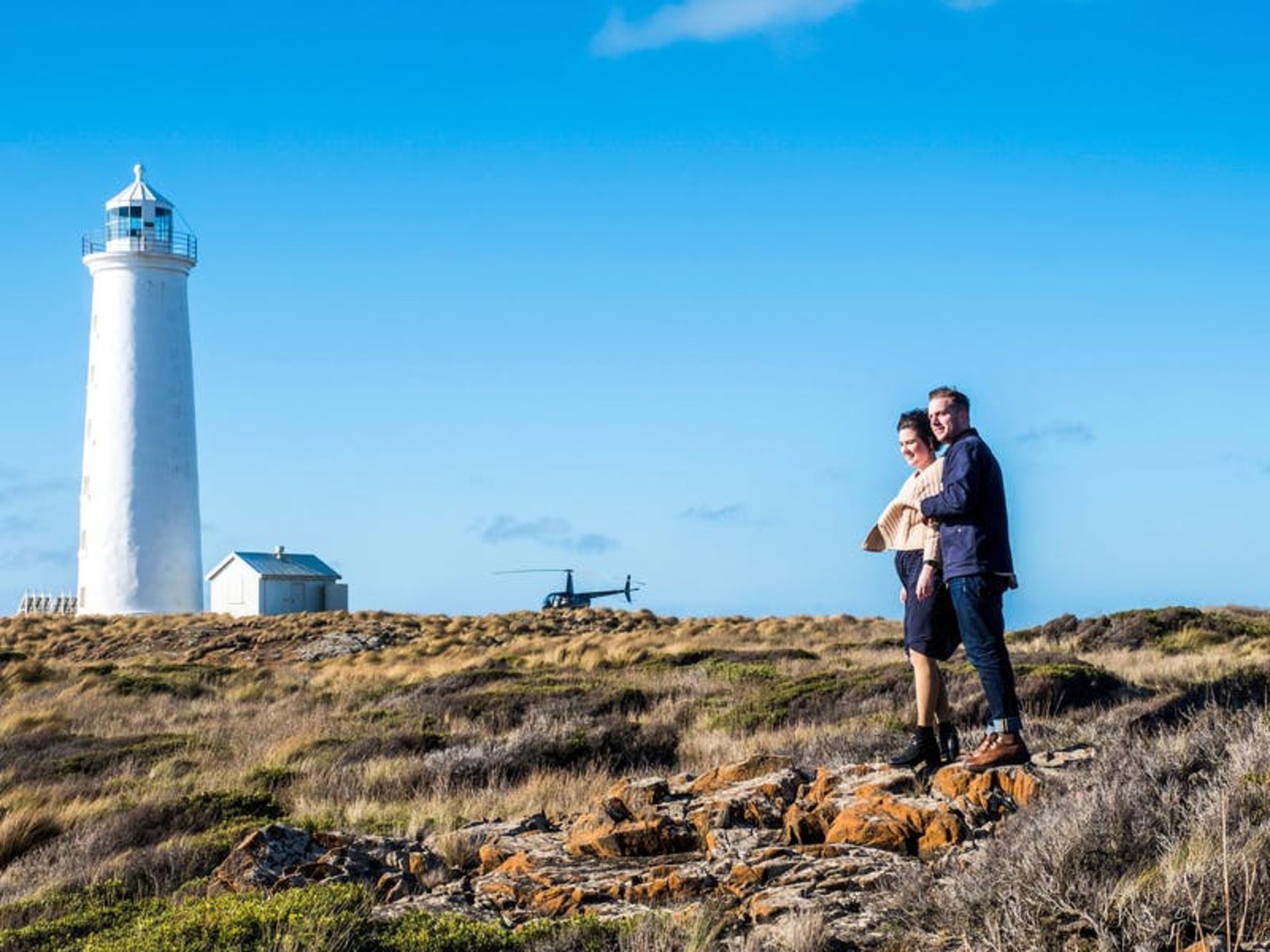 Unique Charters operates tailored helicopter trips with a food and wine focus across northern Tasmania from Bridport Airport. For something special, why not indulge in a private picnic on Swan Island?
Fly to unique destinations in and around the North-east of Tasmania to enjoy amazing food, spectacular views and local wines. Unique Charters will take you on the adventure of a lifetime.
Customise a tour to suit what you want to see and where you want to go! From an oyster farm to a private island, choose your destinations and adventure.
Departing from Launceston, contact us to book your adventure today!
Unique Charters
1952 Bridport Rd, Bridport TAS 7262, Australi...
5.0 rating
Scottsdale Art Gallery Cafe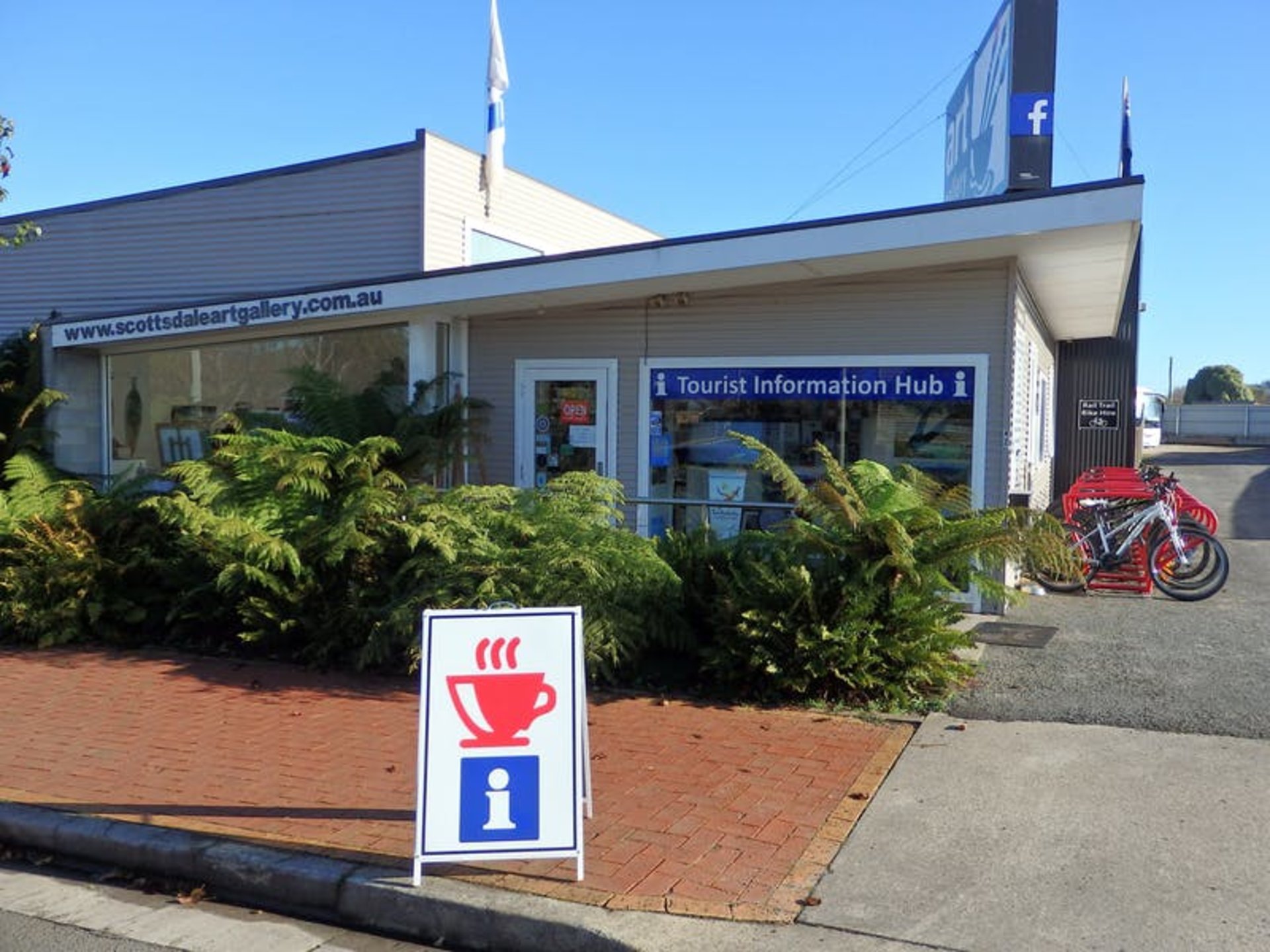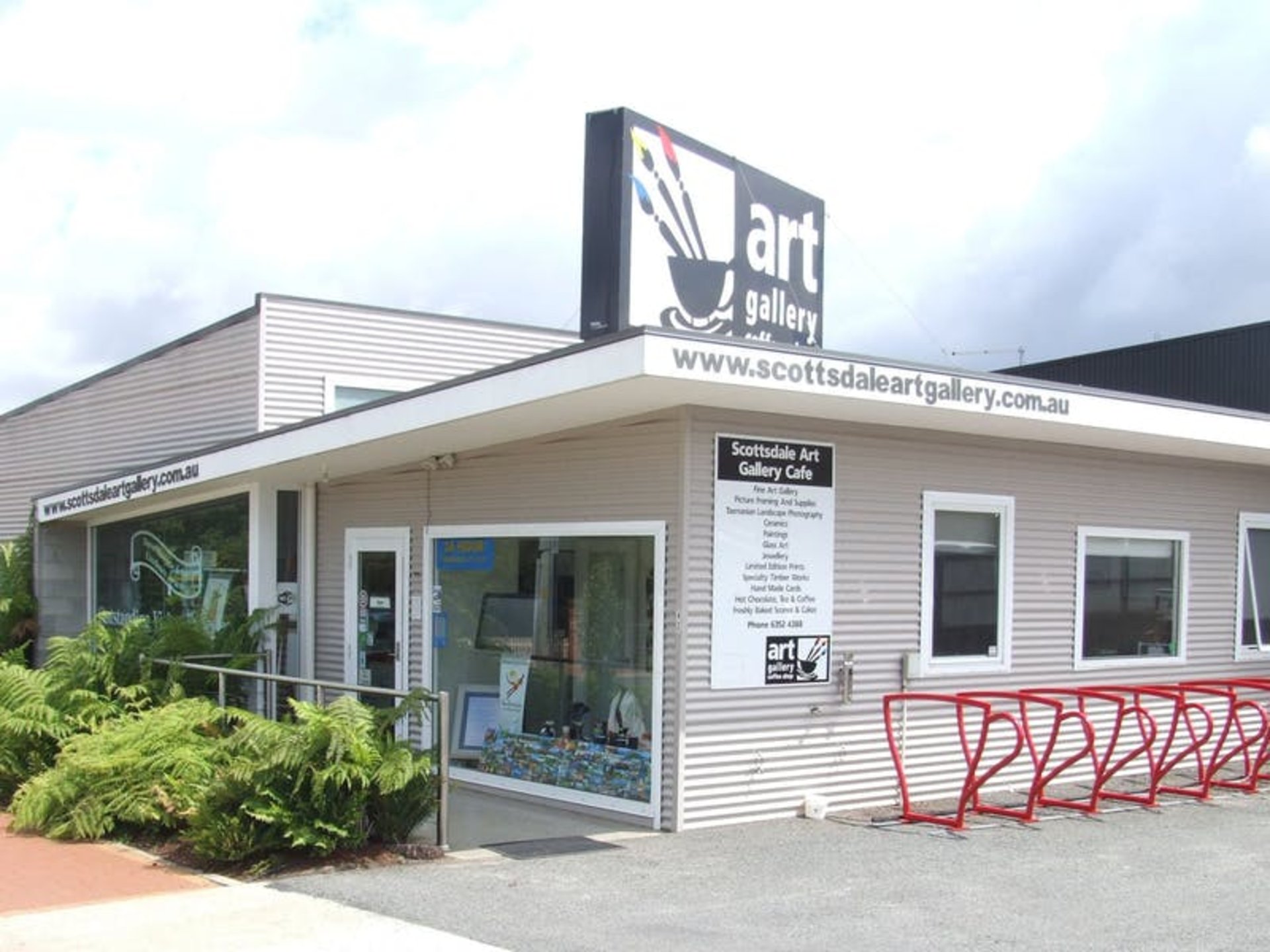 Grab a late lunch or afternoon tea among the artworks at Scottsdale Art Gallery Cafe, which showcases Tasmanian artists.
Scottsdale Art Gallery Cafe in north-east Tasmania is a highly regarded art gallery and cafe.
Scottsdale Art Gallery Cafe was established in 1995. The gallery caters to the discerning art lover with regular exhibitions throughout the year. Great coffee and Belgian hot chocolate are a speciality of the cafe.
You can visit the gallery and cafe which is open every day and, if you wish, stay for lunch which is served daily. Scottsdale Art Gallery Cafe is an architecturally designed colour bond and glass building featuring top Tasmanian contemporary and traditional art and craft. You can experience some of Tasmania's top artistic work whilst enjoying a light meal.
You have the opportunity to purchase artwork through the Collect Art Purchase Scheme which is an interest-free loan program and is available to Australian residents. You may buy sculpture, glasswork, ceramics, paintings, drawings, photography, furniture; any artwork by a Tasmanian living artist which retails between AUD1000 and AUD11500.
Scottsdale is about a one-hour drive from Launceston (63 kilometres).
Scottsdale Art Gallery Cafe
42 King St, Scottsdale TAS 7260, Australia
4.6 rating
The night in Derby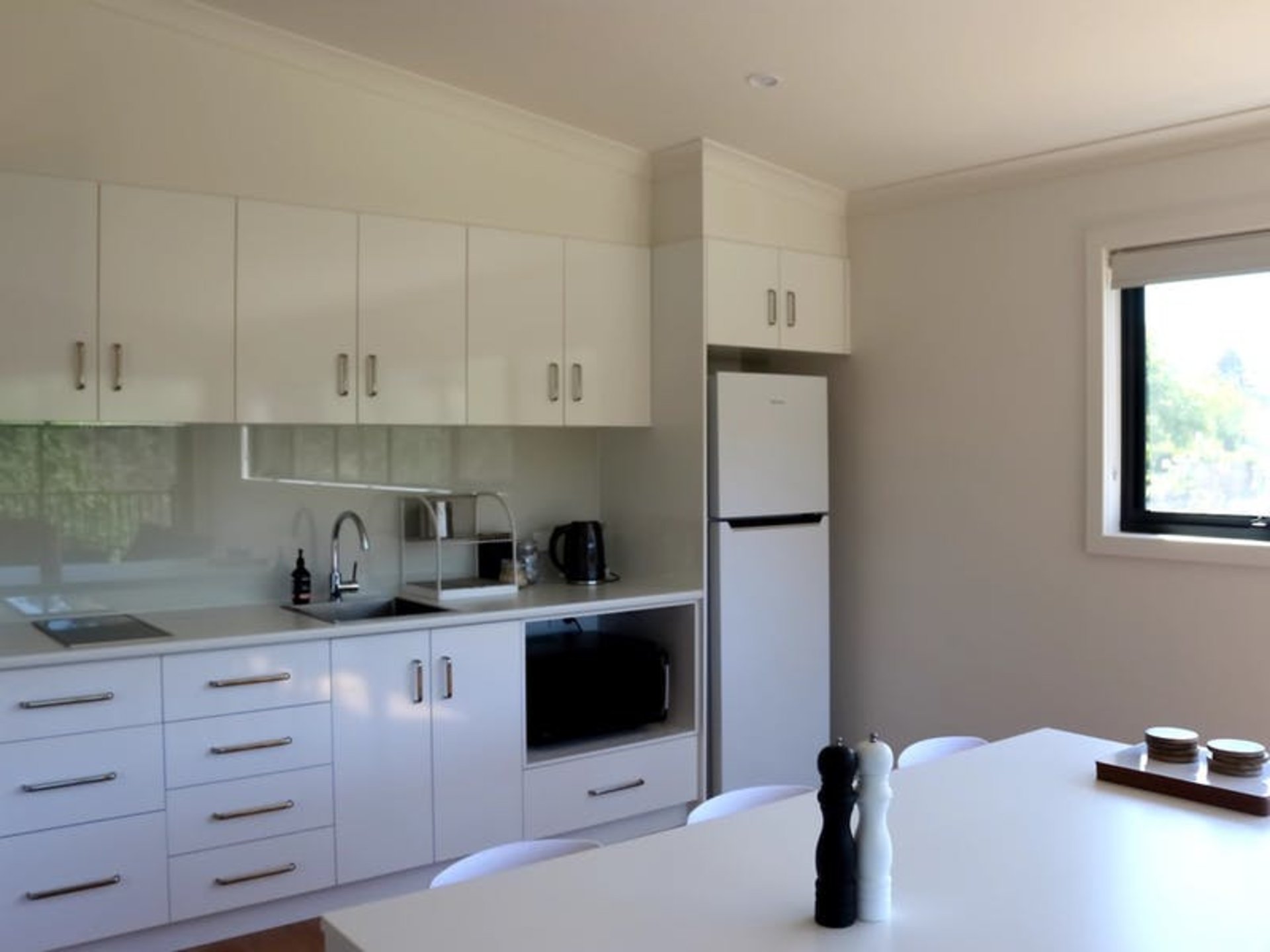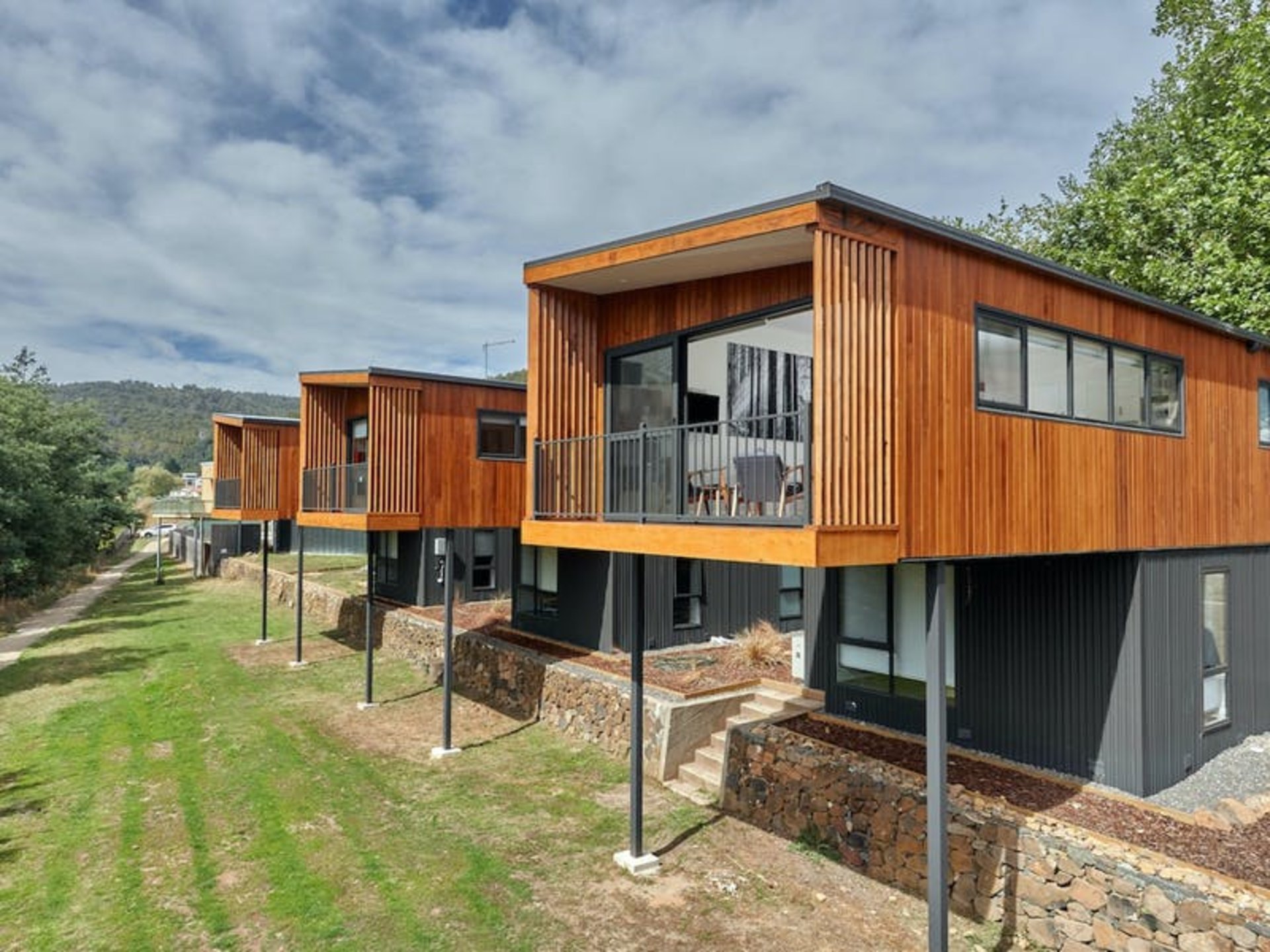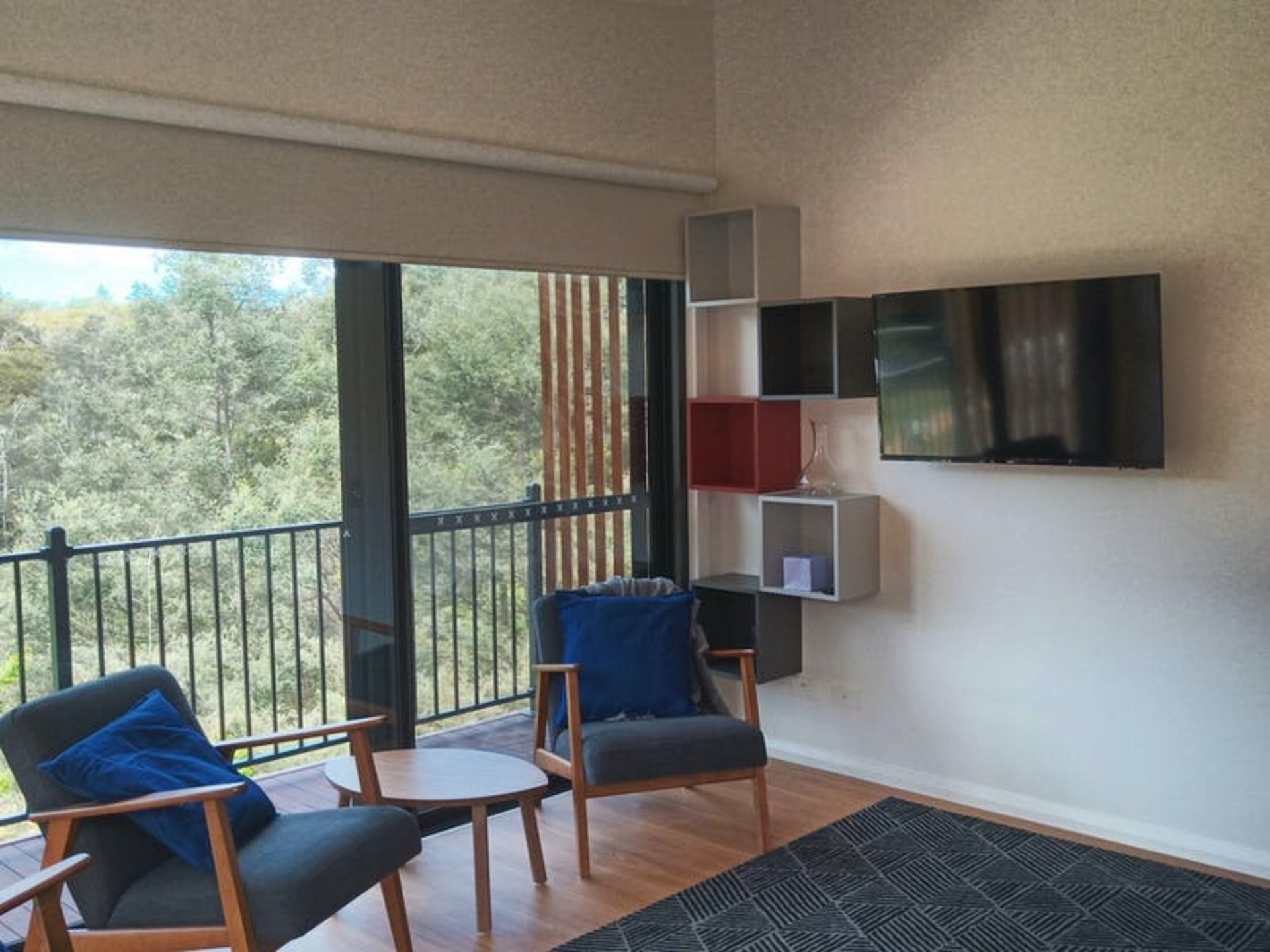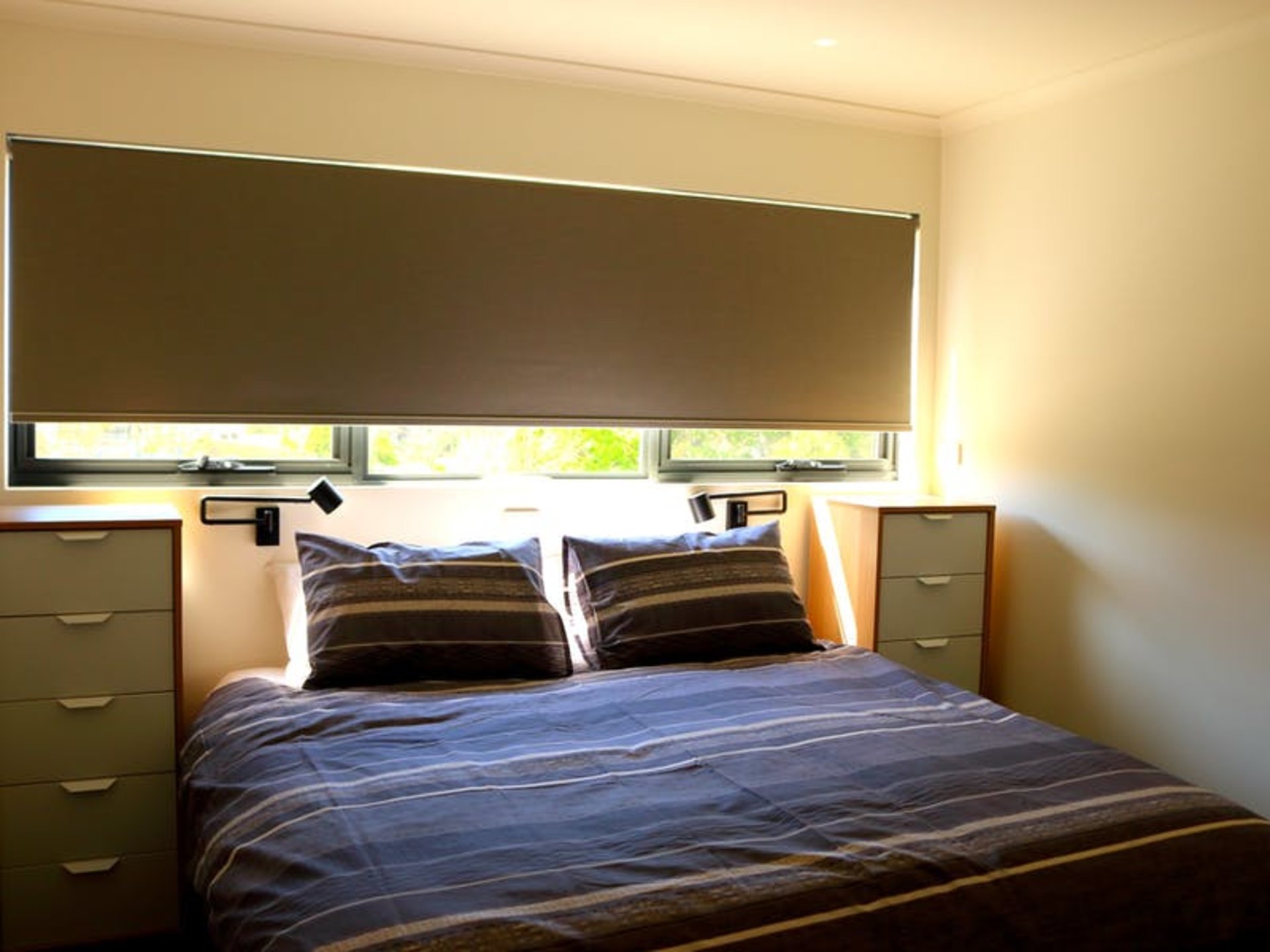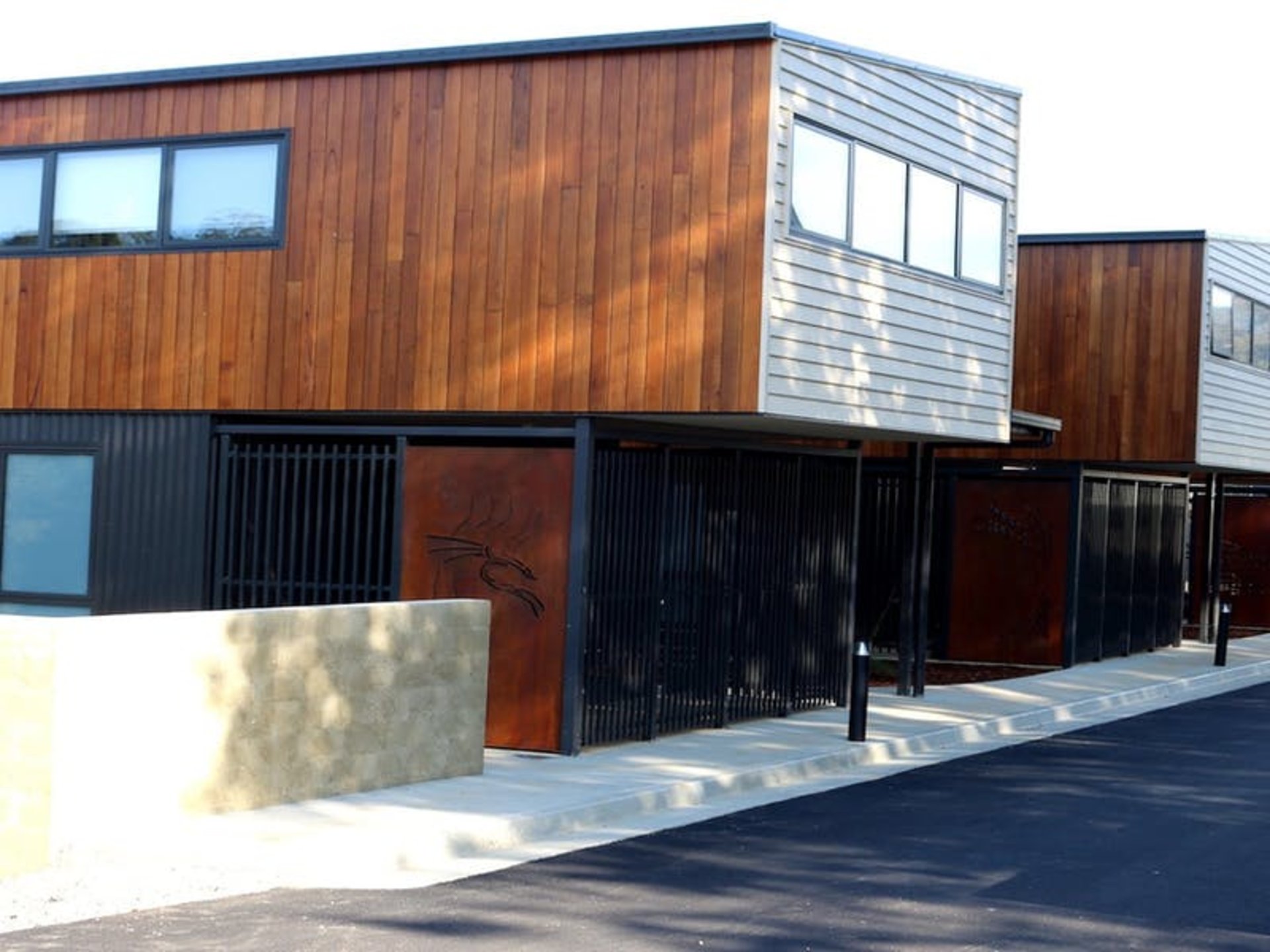 Settle in for the night in Derby, the small town made big by mountain biking. Accommodation options include the units at Tin Mountain looking over the Ringarooma River, while Dales of Derby is good for groups.
Tin Mountain
13 Esplanade, Derby TAS 7264, Australia
5.0 rating
A Place to Stay in Weldborough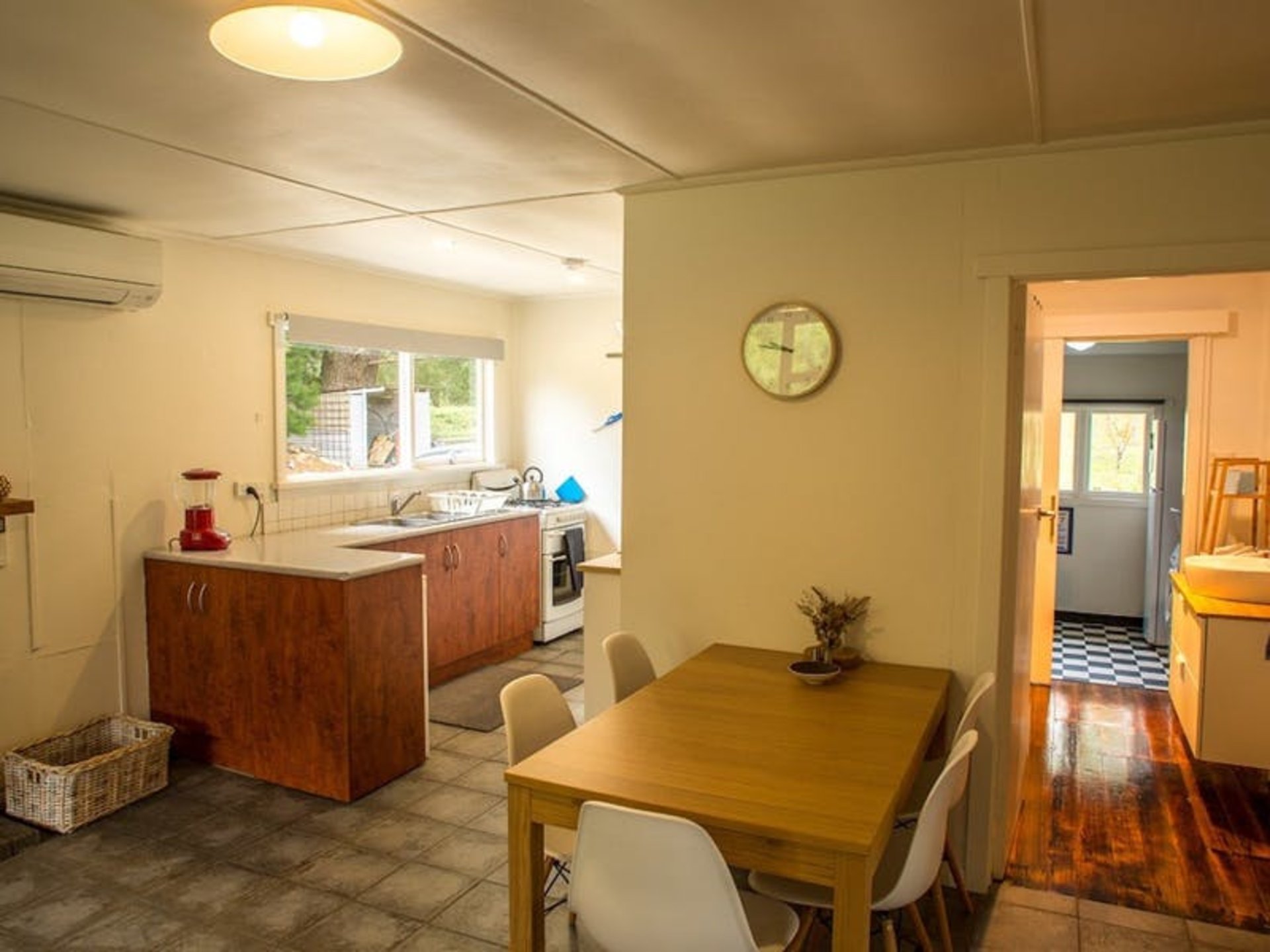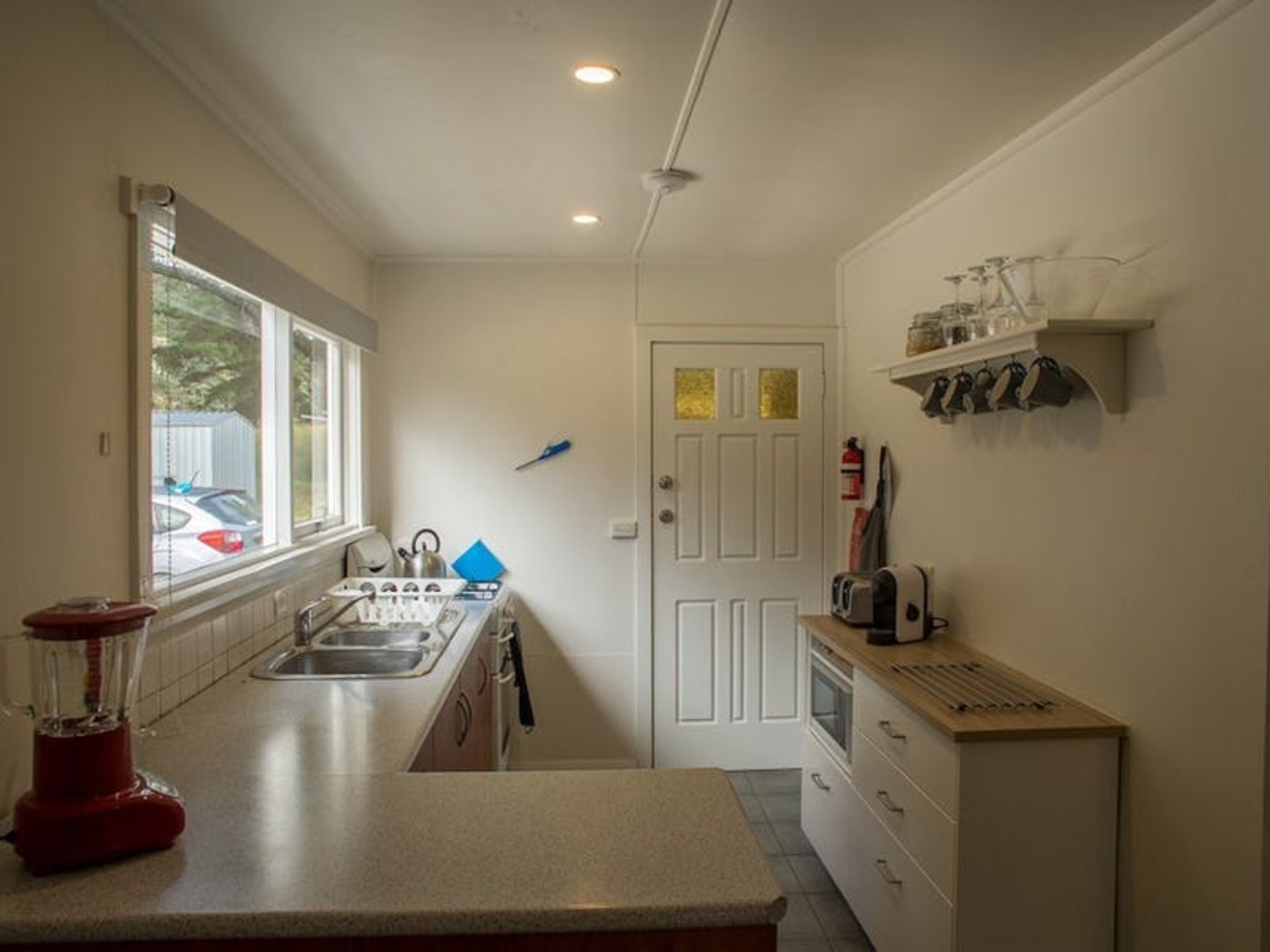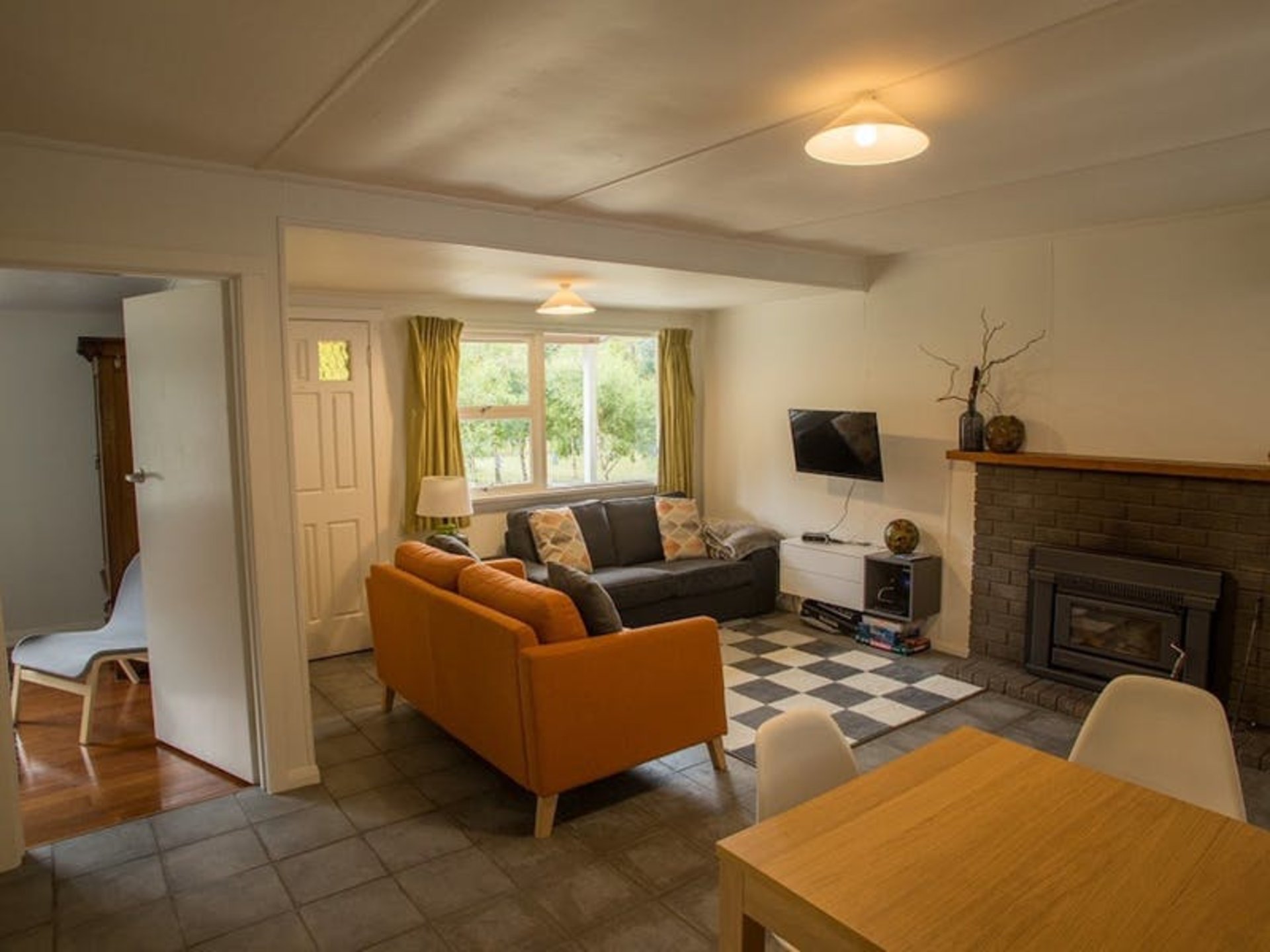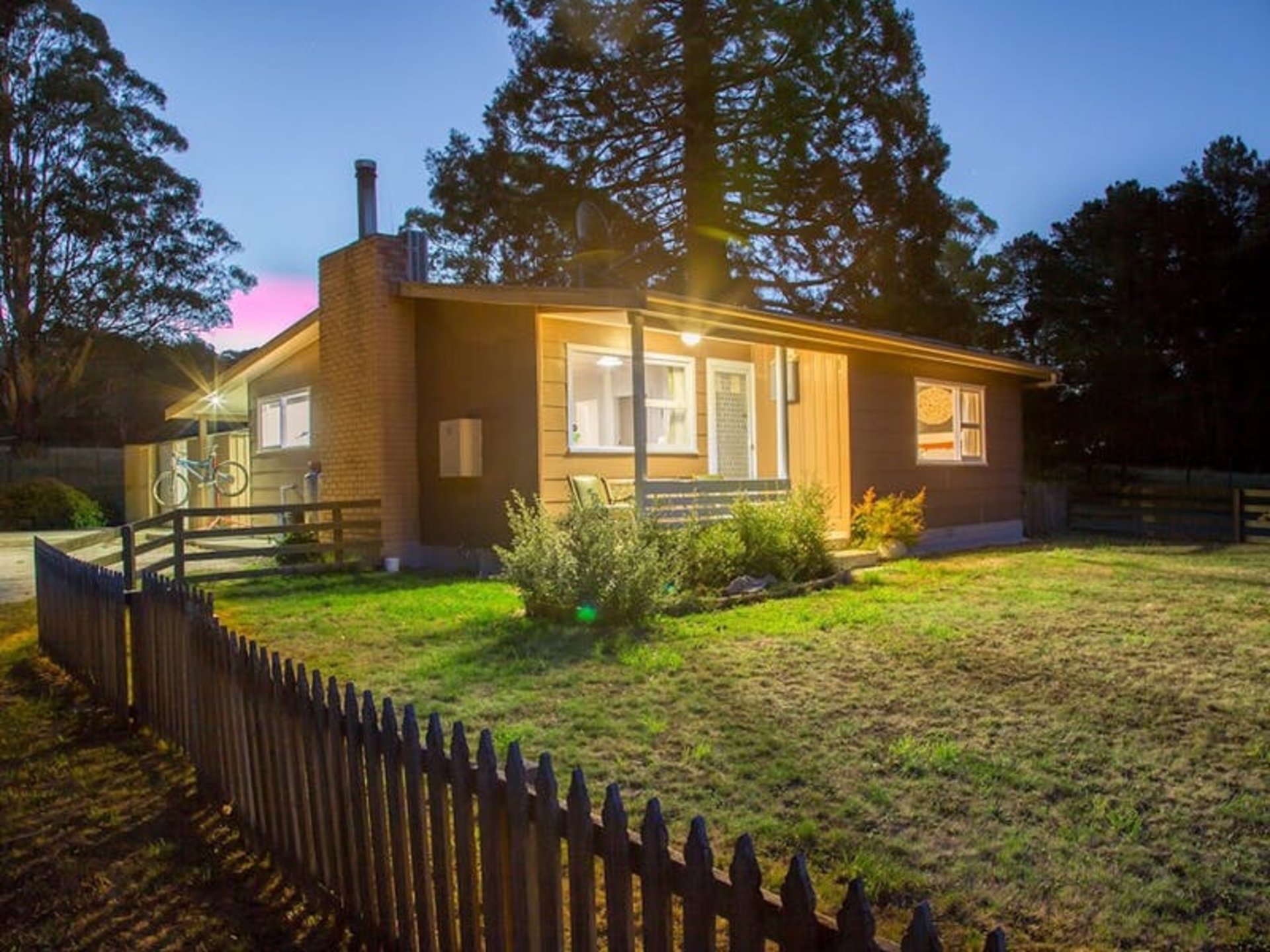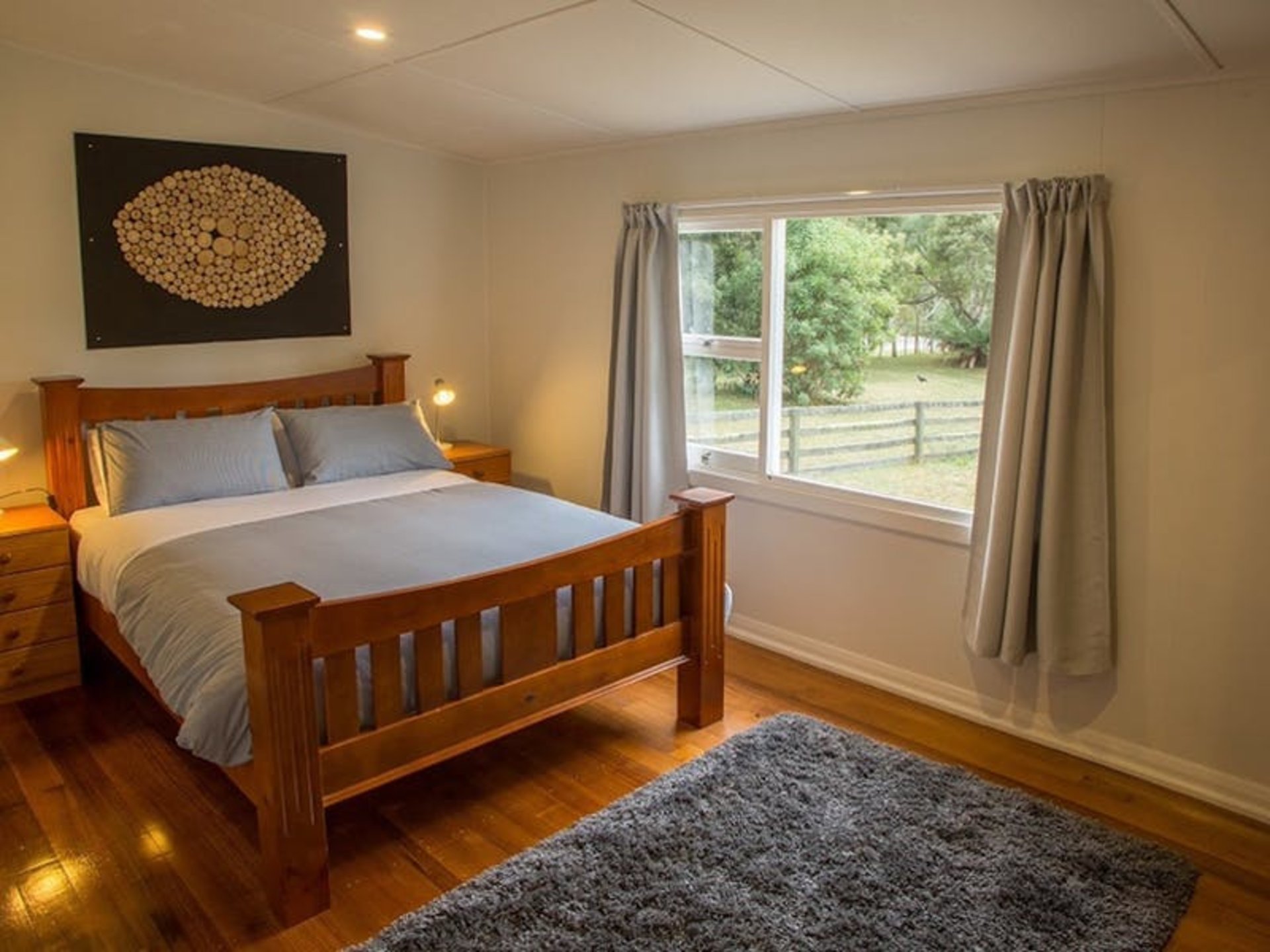 Overnight at A Place to Stay in Weldborough, a cottage in easy cycling distance of Weldborough's mountain bike trails, part of the Blue Derby network.
Situated in amongst the Blue Derby trail network on a secluded and peaceful and located 400 metres from the Weldborough Hotel, this cottage sleeps six in comfortable beds with hotel quality linen and has three bedrooms, two with queen beds and a king bunk.
Blue Tier is 20km East and you can ride from the door to Little Chook and Big Chook mountain bike trails and, for the more enthusiastic, to the start of Atlas.
The laundry/ wet room leads straight into the renovated bathroom which has a large shower and IXL heat lamp.
A heat pump and wood fire ensures you can be toasty and warm no matter how wet and cold your day may have been.
The refurbished kitchen has complete cooking facilities and a pod coffee machine to help kick start your day.
For your down time we have DVDs, books and games. There is a bbq and outdoor eating area and a lockable shed equipped for basic bike maintenance and storage.
Wifi is provided to enable you to keep those missing out on your adventure up to date.
A Place To Stay In Weldborough
1 Main Rd, Weldborough TAS 7264, Australia
4.7 rating
Blue Derby Mountain Bike Trails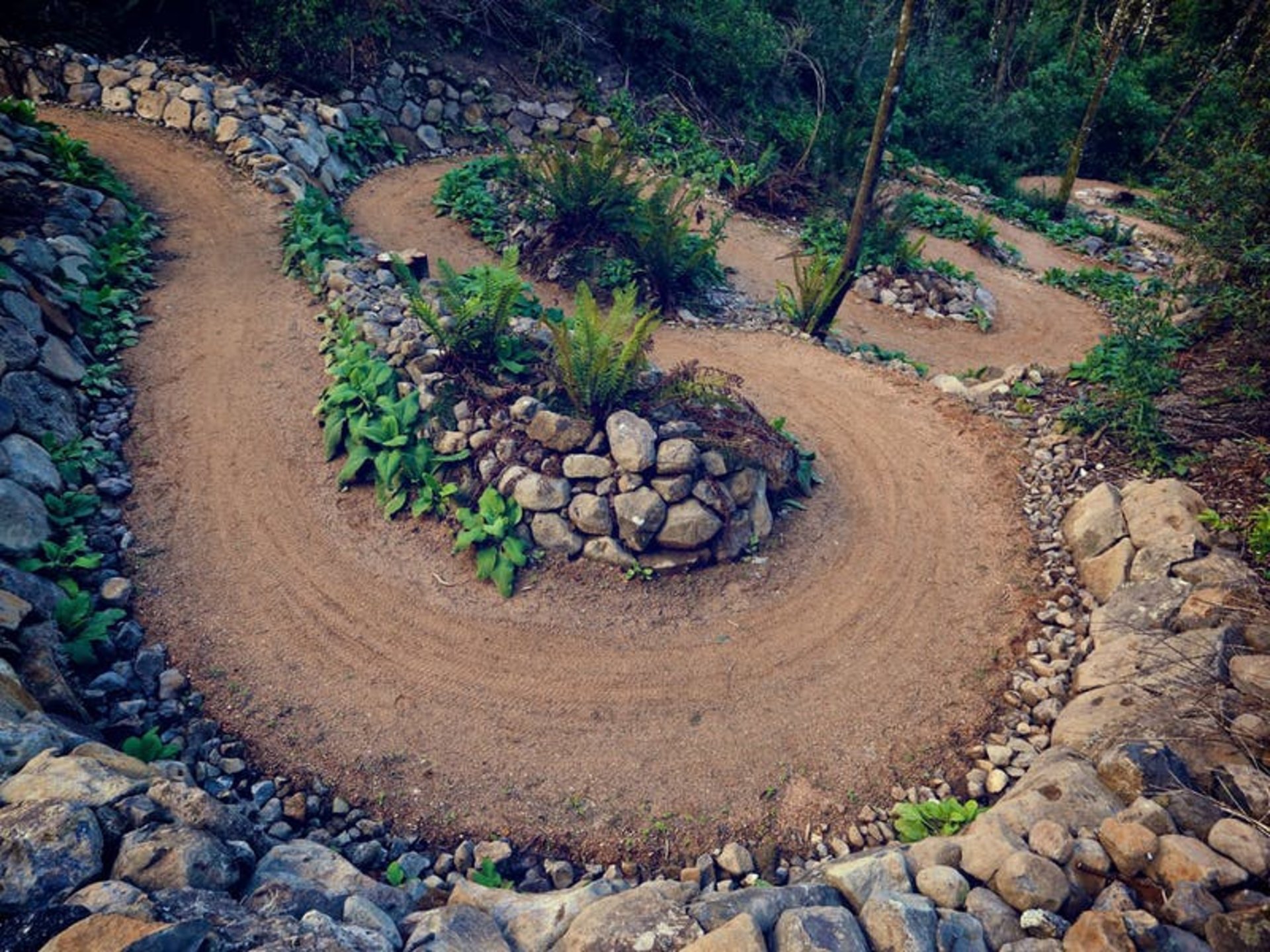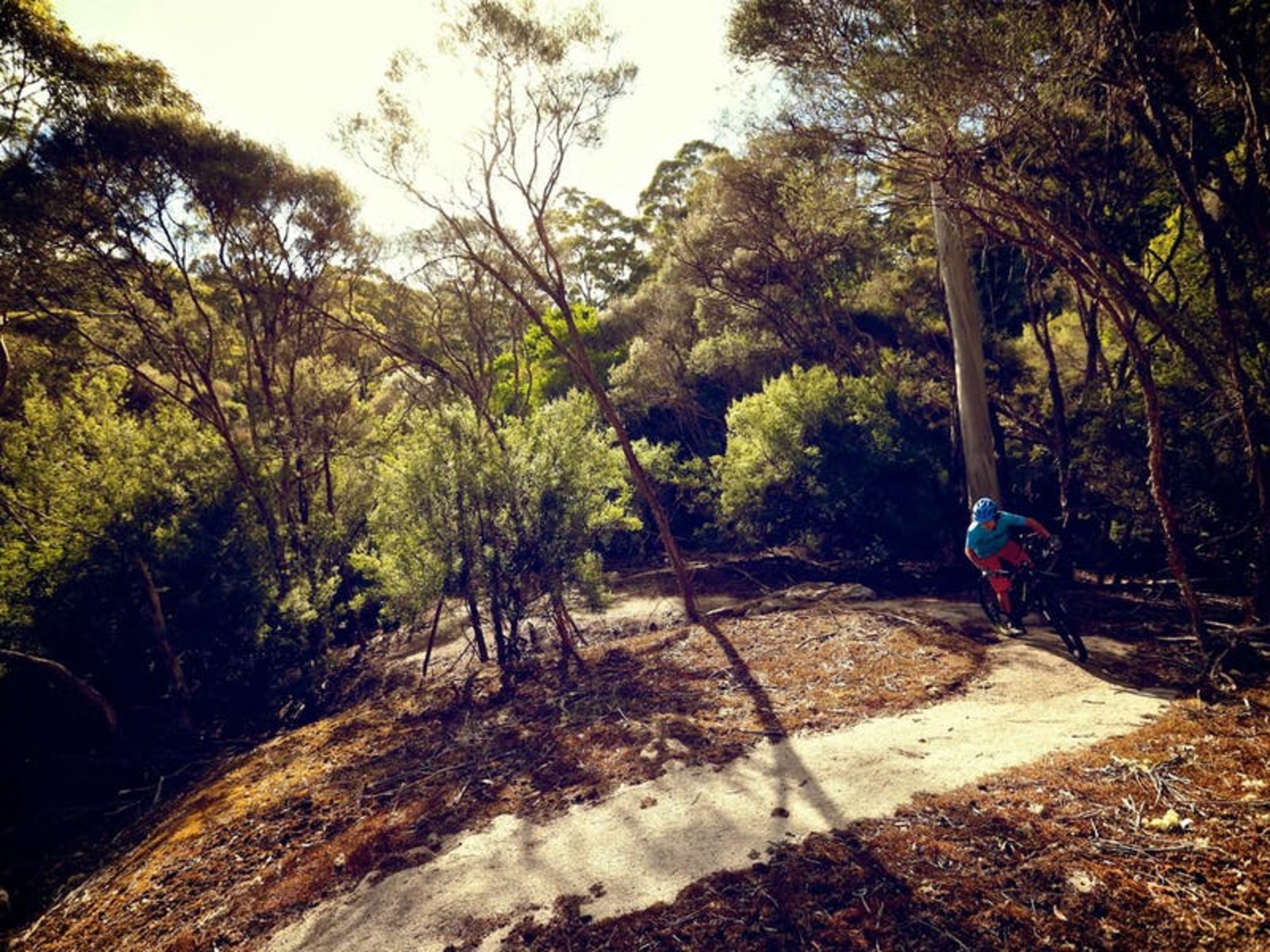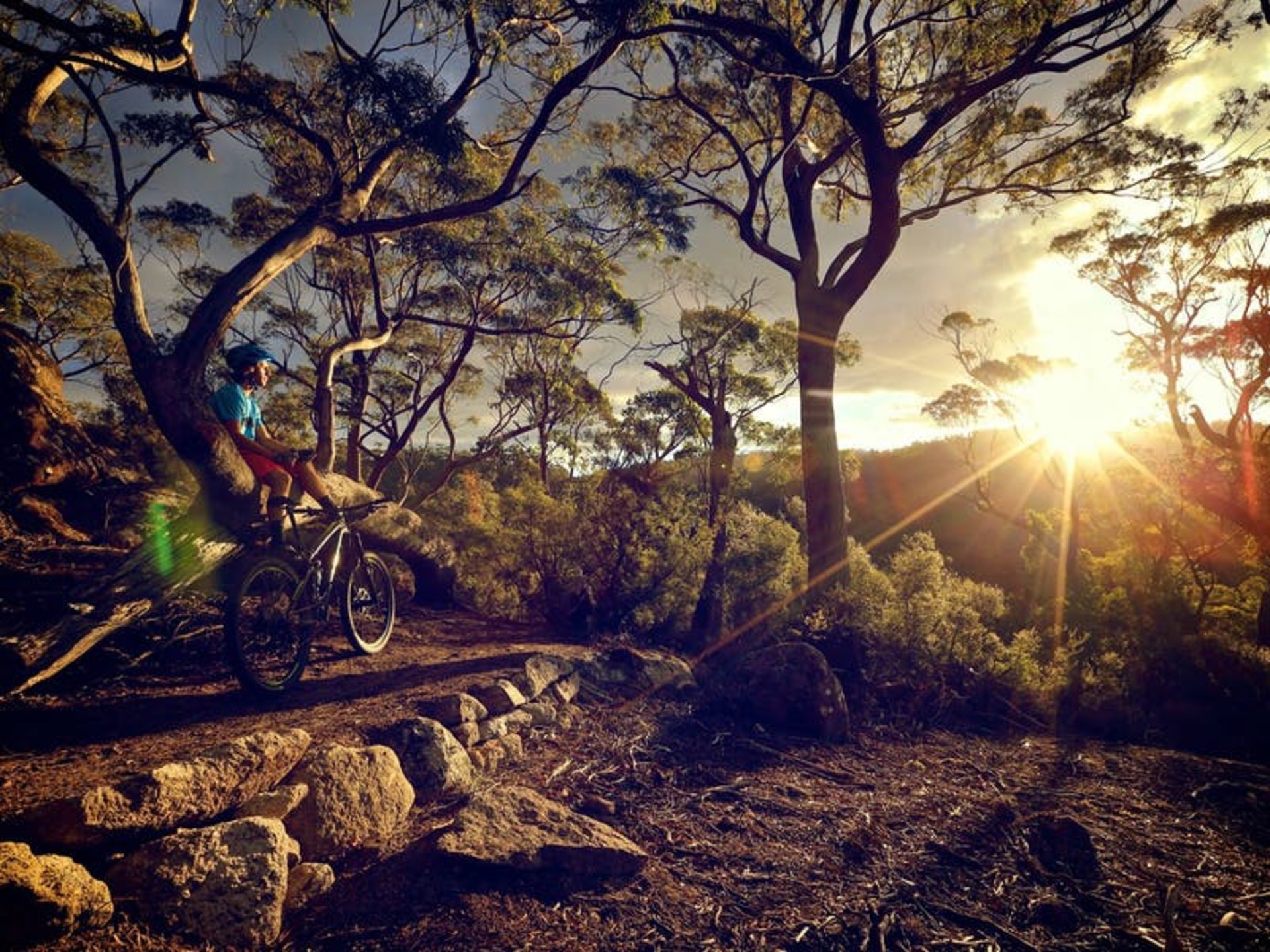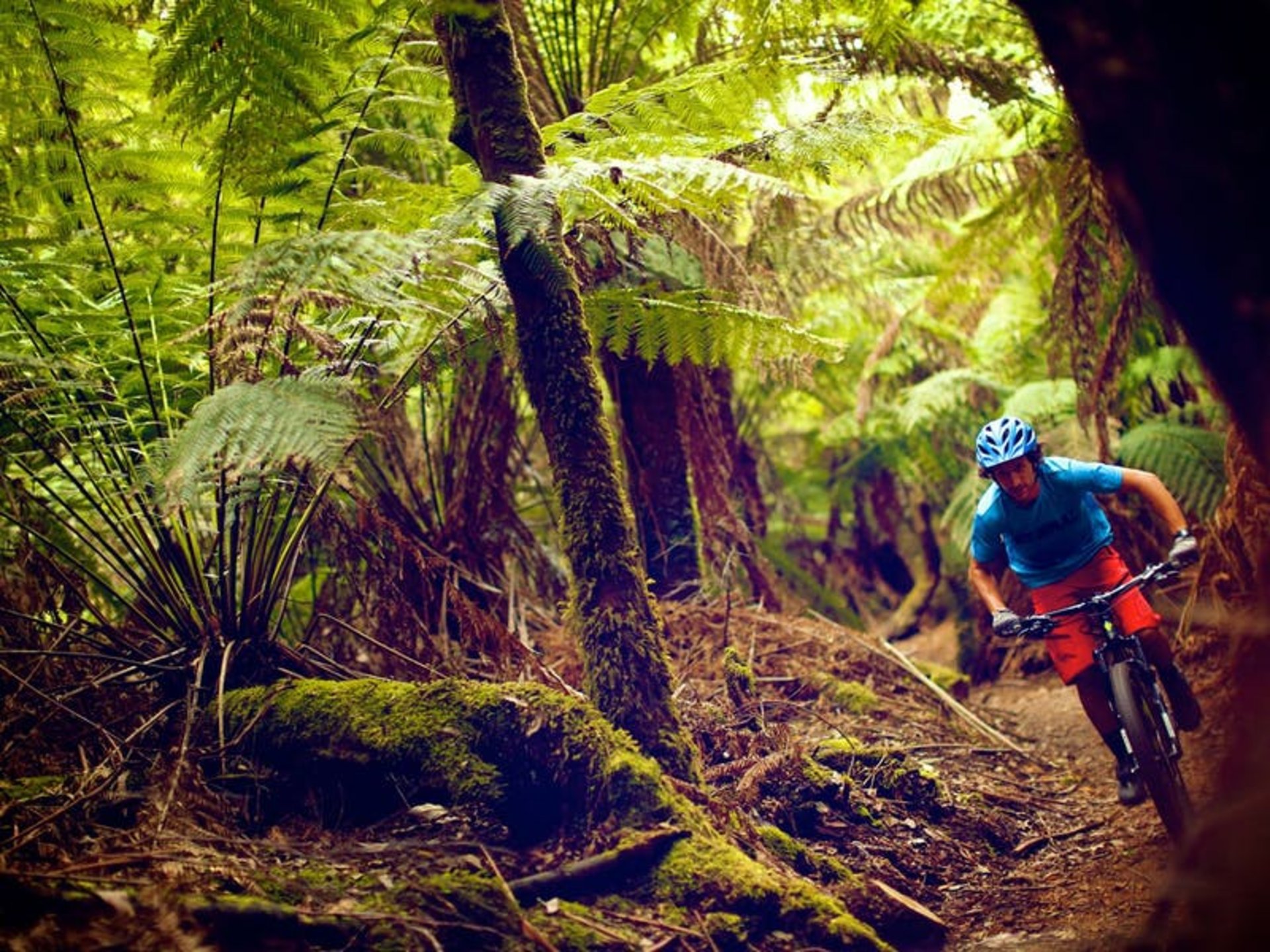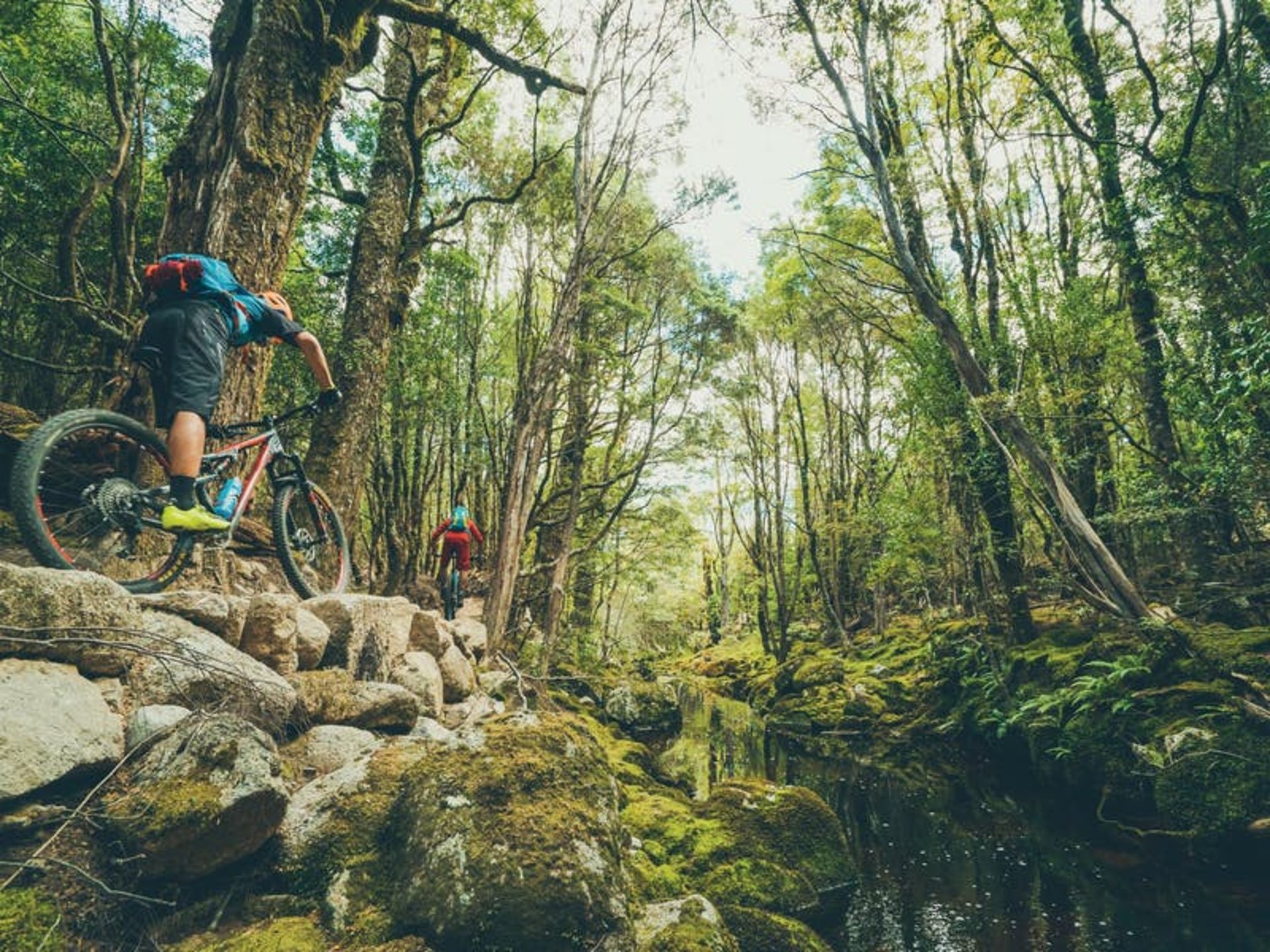 There's more than 120 kilometres of flowing mountain biking along the Blue Derby trails, catering to all abilities. Bike hire and shuttles can be arranged at Vertigo MTB.
Located in temperate rainforest in north-eastern Tasmania, the Blue Derby Mountain Bike Trails encompass some of the most stunning landscapes in the state. The main trail head, located in Derby, provides easy access to cafes, parking, public toilets, showers and a bike wash facility.
Feedback from riders confirms the amazing work of Glen Jacobs and World Trail in designing and constructing world class singletrack amongst enormous granite slabs, dense tree fern forests, and breathtaking scenery. Already those who have ridden the trails are vowing to return.
Trail names like Devilwolf, Dambusters and Krushka's provide reference to the amazing history of the area, whilst others such as Flickety Sticks and Berms & Ferns invoke a hint of the fun and excitement to be found.
The completed 80km network incorporates the iconic Blue Tier and Weldborough. Its possible to link back to Derby in an all-day 40km adventure.
The spectacular purpose built trails of Blue Derby are enjoying wide acclaim; round two of the prestigious Enduro World Series event was held in Derby in April 2017. Additional trails hand-built for the event are now open to ride.
Blue Derby Mountain Bike Trails
Derby TAS 7264, Australia
4.8 rating
Little Blue Lake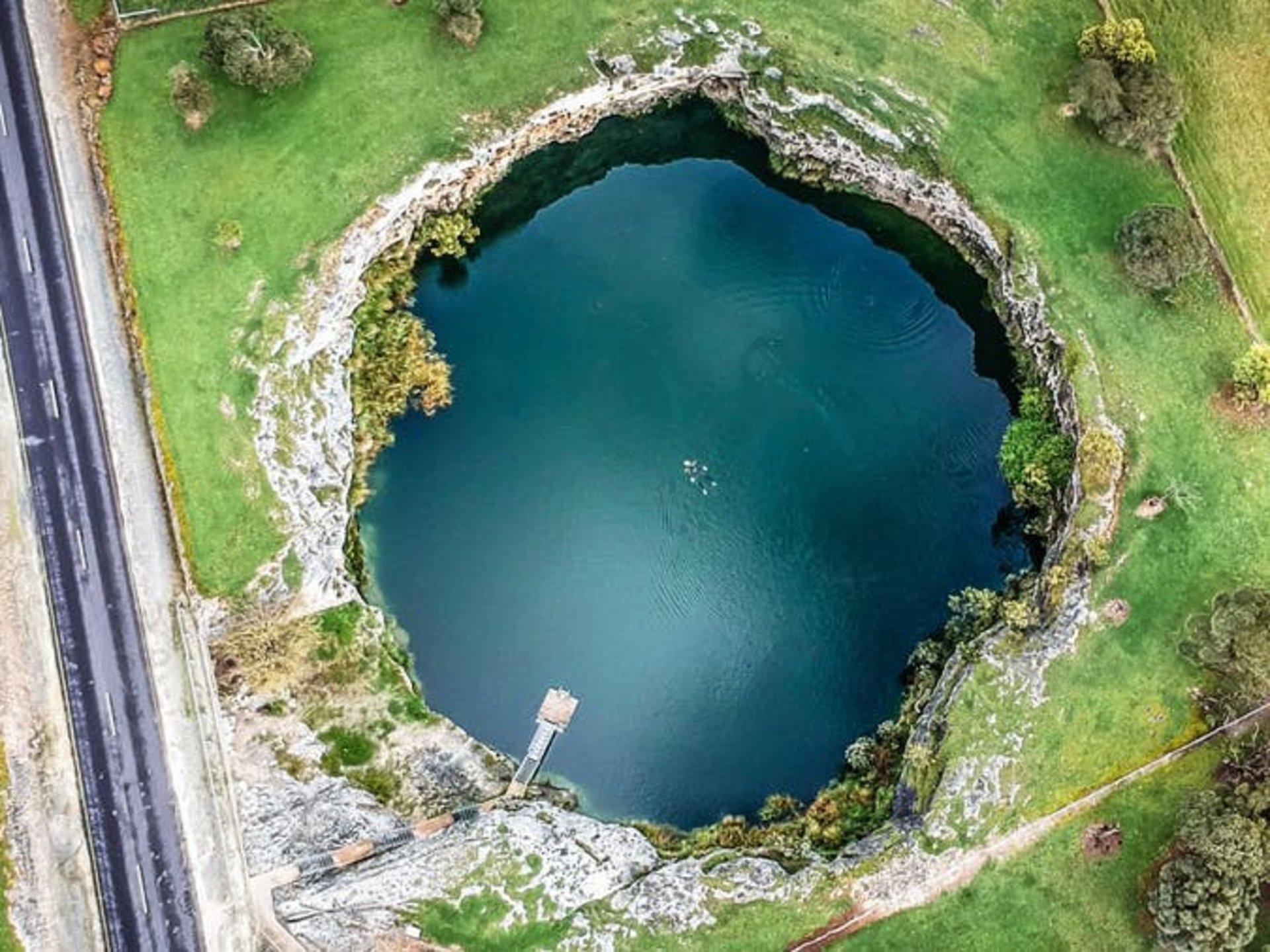 Pack a picnic for the road and head north to Little Blue Lake, once a mine but now filled with water, coloured a striking aqua by the mine's minerals.
Little blue lake
1753 Gladstone Rd, South Mount Cameron TAS 72...
4.6 rating
The Weldborough Pass Rainforest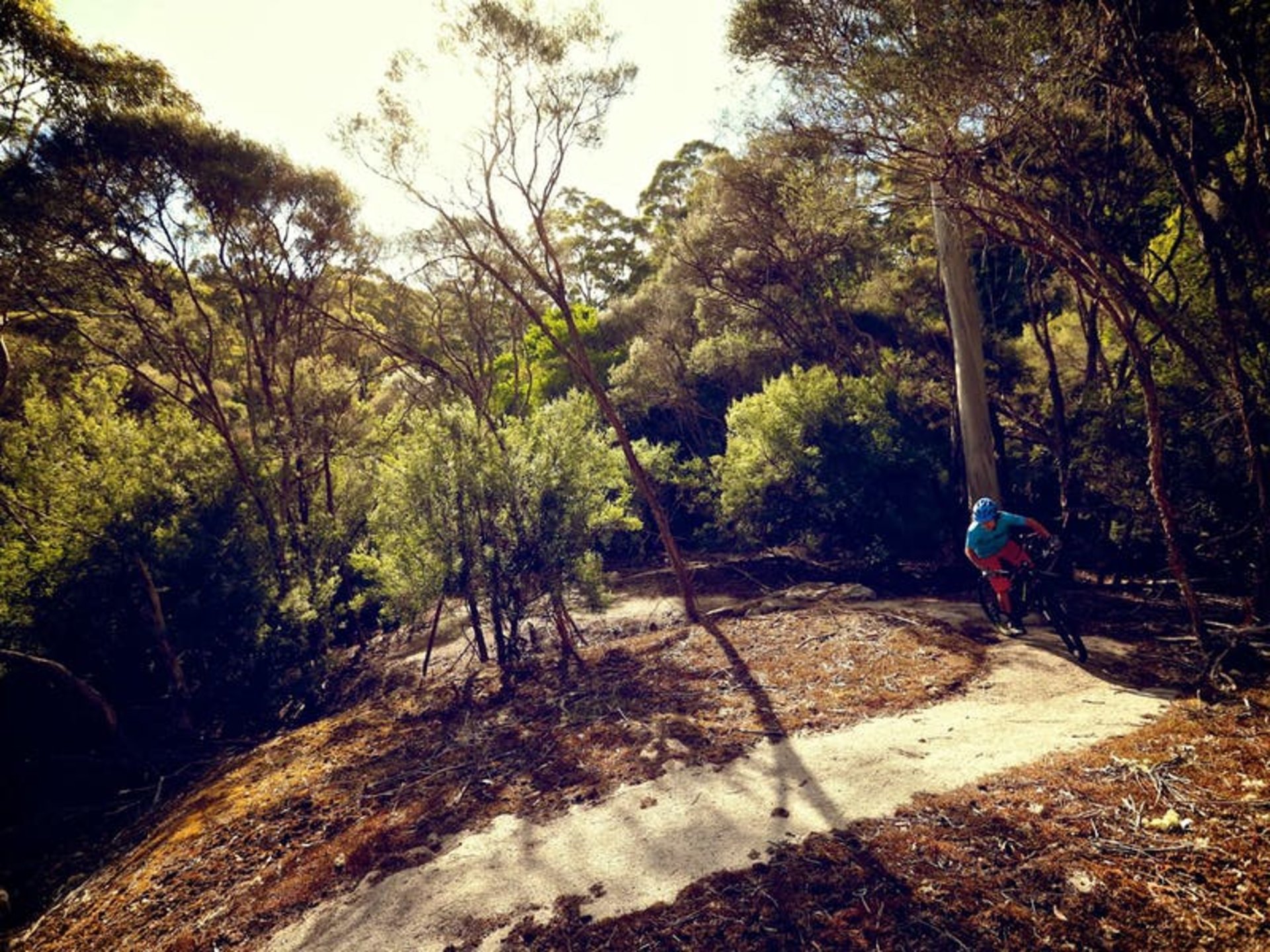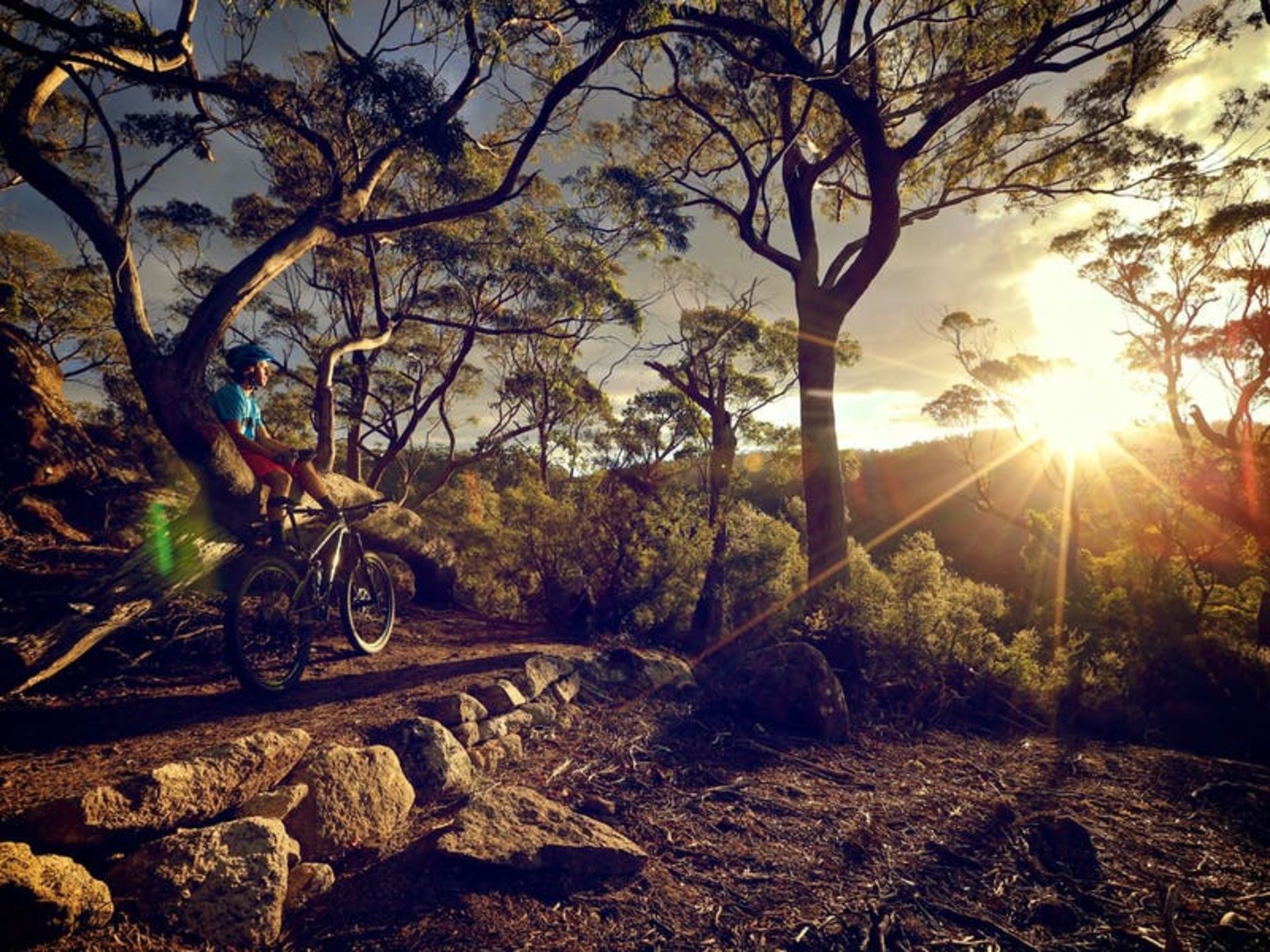 Tiny Weldborough was once a thriving tin-mining town, home to a Chinatown and Tasmania's first casino. Today it has a pub and a handful of residents, and is surrounded by the magnificent rainforest of the Blue Tier. The Weldborough Pass Rainforest Walk is a 10-minute stroll into the forest right beside the Tasman Highway.
Weldborough Pass
A3, Weldborough TAS 7264, Australia
Mount Paris Dam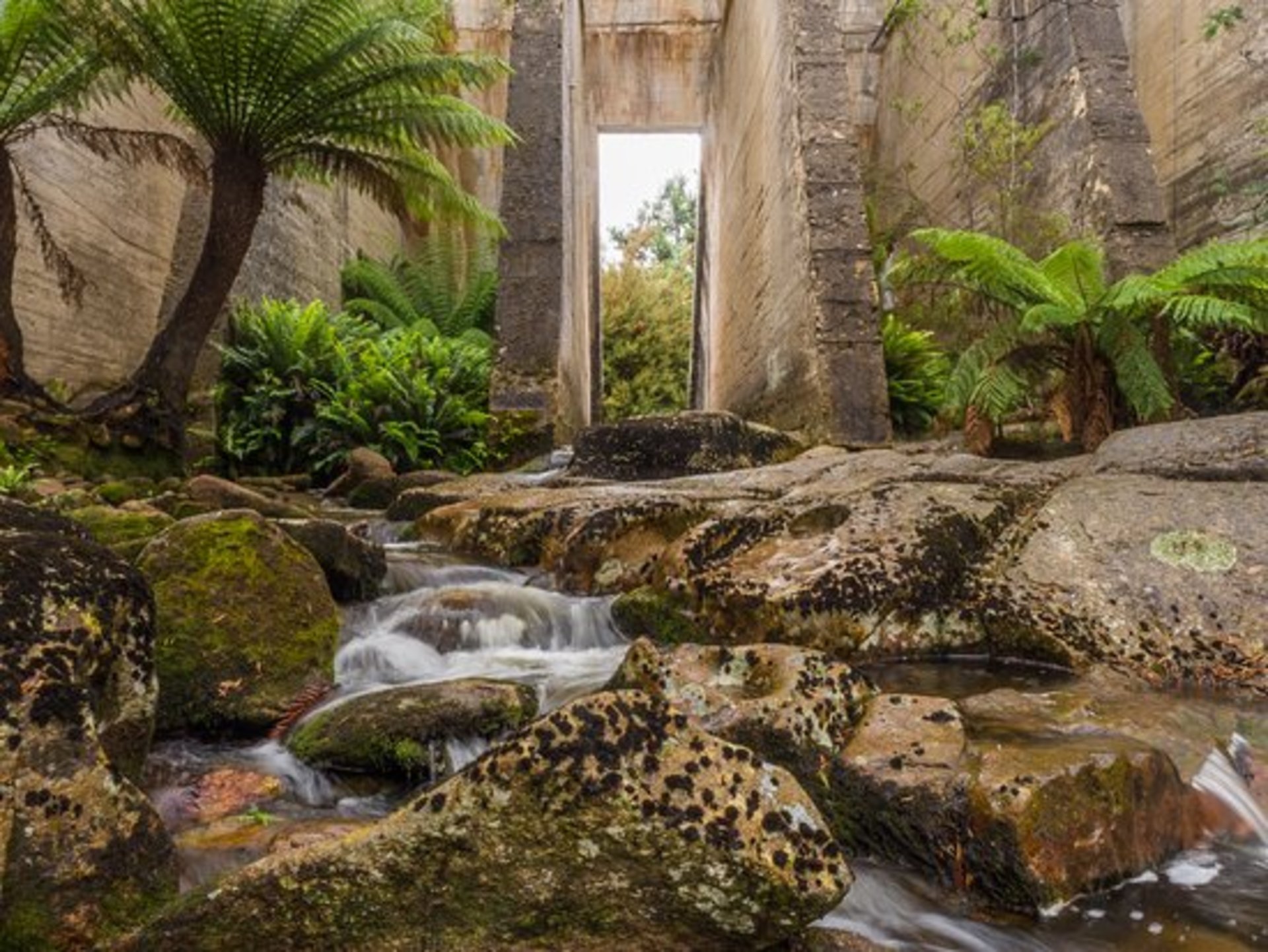 Looking like some sort of folly in the forest, Mount Paris Dam was built by hand in 1936 to supply water to local tin mines. The 250 metre-long dam was later emptied and a hole blasted through it, so it now stands alone and isolated in the bush.
Mount Paris Dam wall
Derby TAS 7264, Australia
4.8 rating
Legerwood Carved Memorial Trees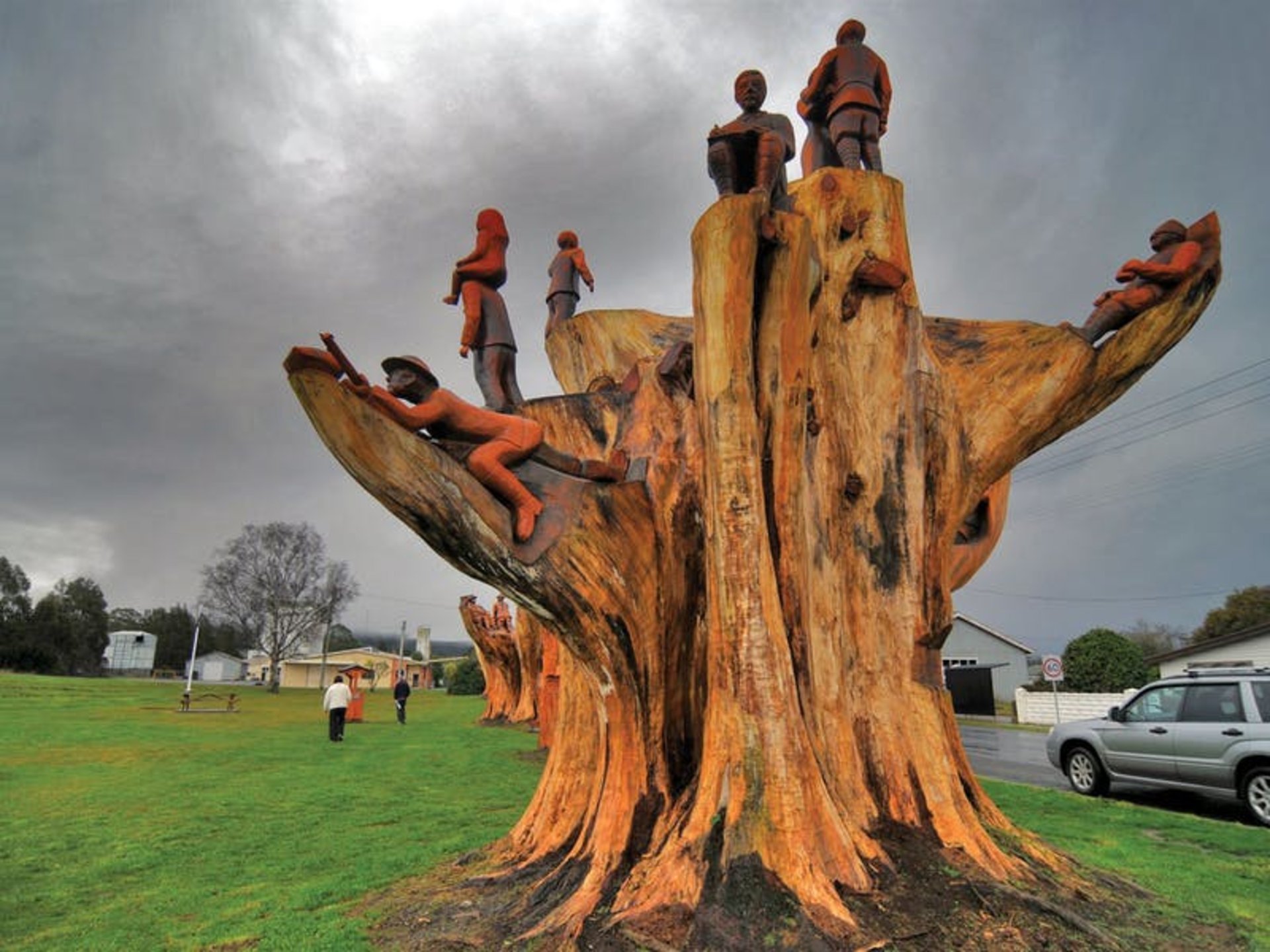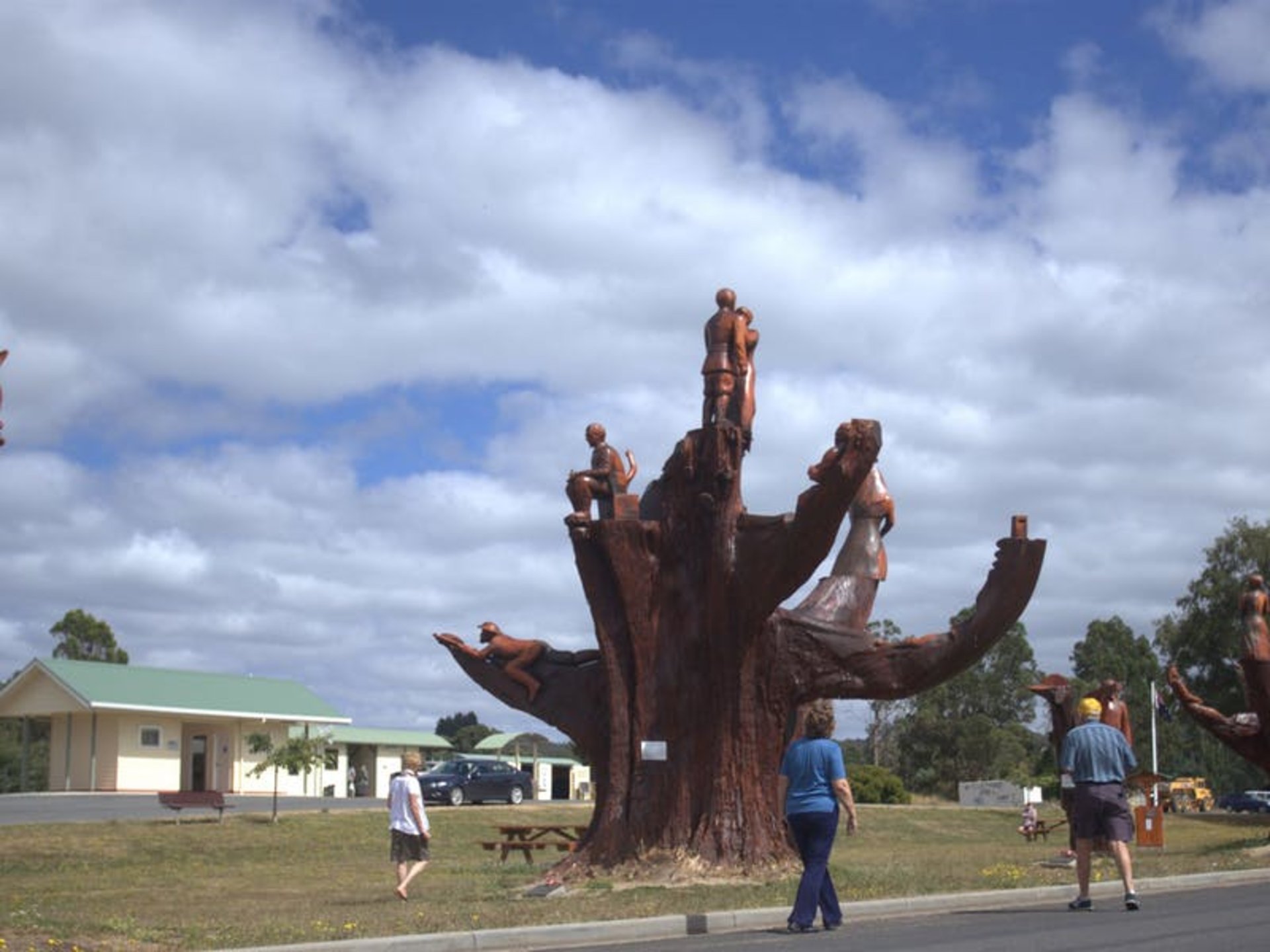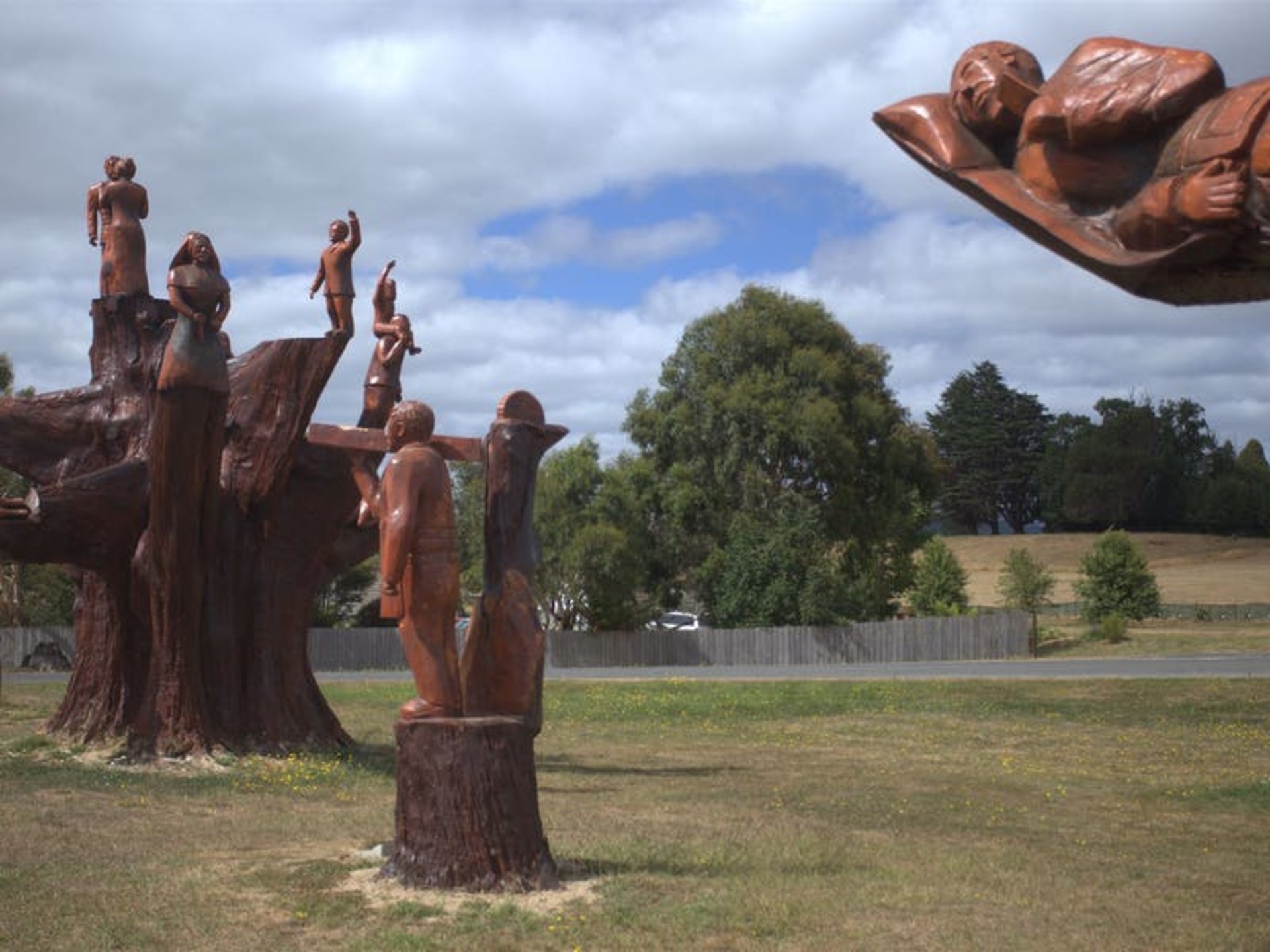 The Legerwood Carved Memorial Trees, just three kilometres off the Tasman Highway, form a sombre line of 25 tree stumps carved into sculptures of fallen World War I soldiers.
Legerwood Carved Memorial Trees are trees sculpted into World War One soldiers in Dorset, Tasmania. The 25 statues depict the fallen men they were planted for in 1918.
During a ceremony at the railway reserve at Ringarooma Road (renamed Legerwood in December, 1918) trees were planted in honour of fallen soldiers. As the names were called out, a relative of the soldier came forward to hold the tree before planting. In 2001, a report indicated that the trees were no longer safe and the community were devastated that the memorials would be lost. By 2004, it was decided that each of the stumps would be carved into the likeness of each soldier. A chainsaw carver, Eddie Freeman of Ross, was asked by the Legerwood Hall and Reserves Committee to sculpt the masterpieces. Various scenes depicting world War One were also carved.
Walk along the avenue of trees and take in the World War One history displayed. Notice the Weymouth Pine at each end of the avenue representing Gallipoli and the Anzac soldiers who fought during this time. Enjoy the picnic area and peaceful surroundings.
Dorset is approximately one hours' drive (86 kilometers/53 miles) from Launceston.
LEGERWOOD CARVED MEMORIAL TREES
23 Main St, Legerwood TAS 7263, Australia
4.6 rating
Lilydale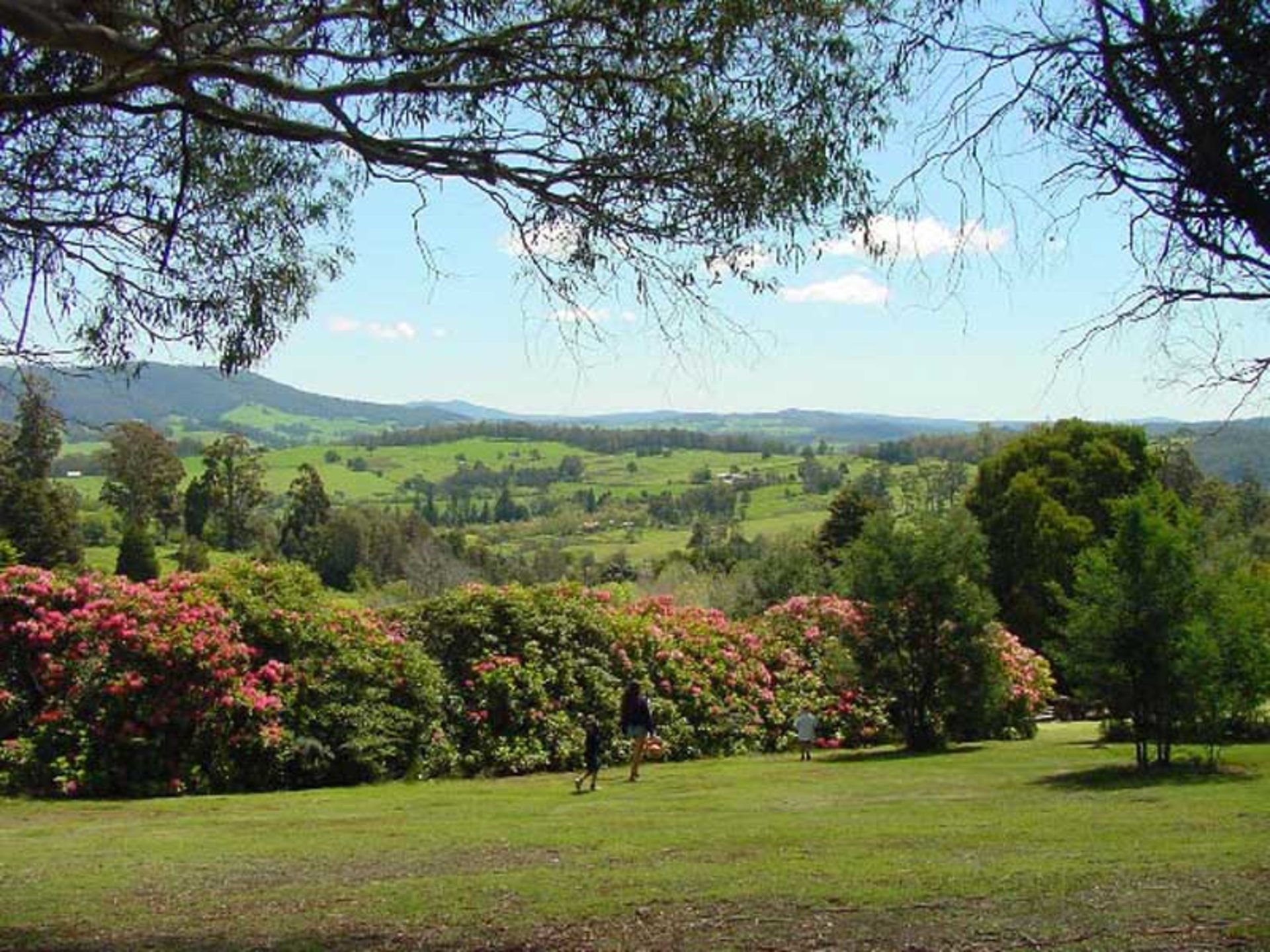 Approaching Lilydale, an easy 10-minute walk in Lilydale Falls Reserve leads to pretty Lilydale Falls.
Lilydale is increasingly becoming the northern gateway to Tasmania's east coast, offering a beautiful drive through quaint towns, a tapestry of farms, endless adventure, sport, food and wine tourism attractions, and natural wonders.
From award-winning vineyards to farm-gates to boutique accommodation to spectacular waterfalls to arts and crafts to gorgeous English gardens – the Lilydale area has cemented itself as a leading destination in its own right.
And every second Sunday the town comes alive with the Village Market offering a range of stallholders with fresh produce, home-made goodies, arts, entertainment and more.
Lilydale is also known for a large alleged number of sightings of the Tasmanian Tiger, as well as a series of painted telegraph poles by local artists along the main street.
Lilydale is a 25-min drive (28 km) north-east of Launceston.
Lilydale
Lilydale TAS 7268, Australia
Hollybank Forest Reserve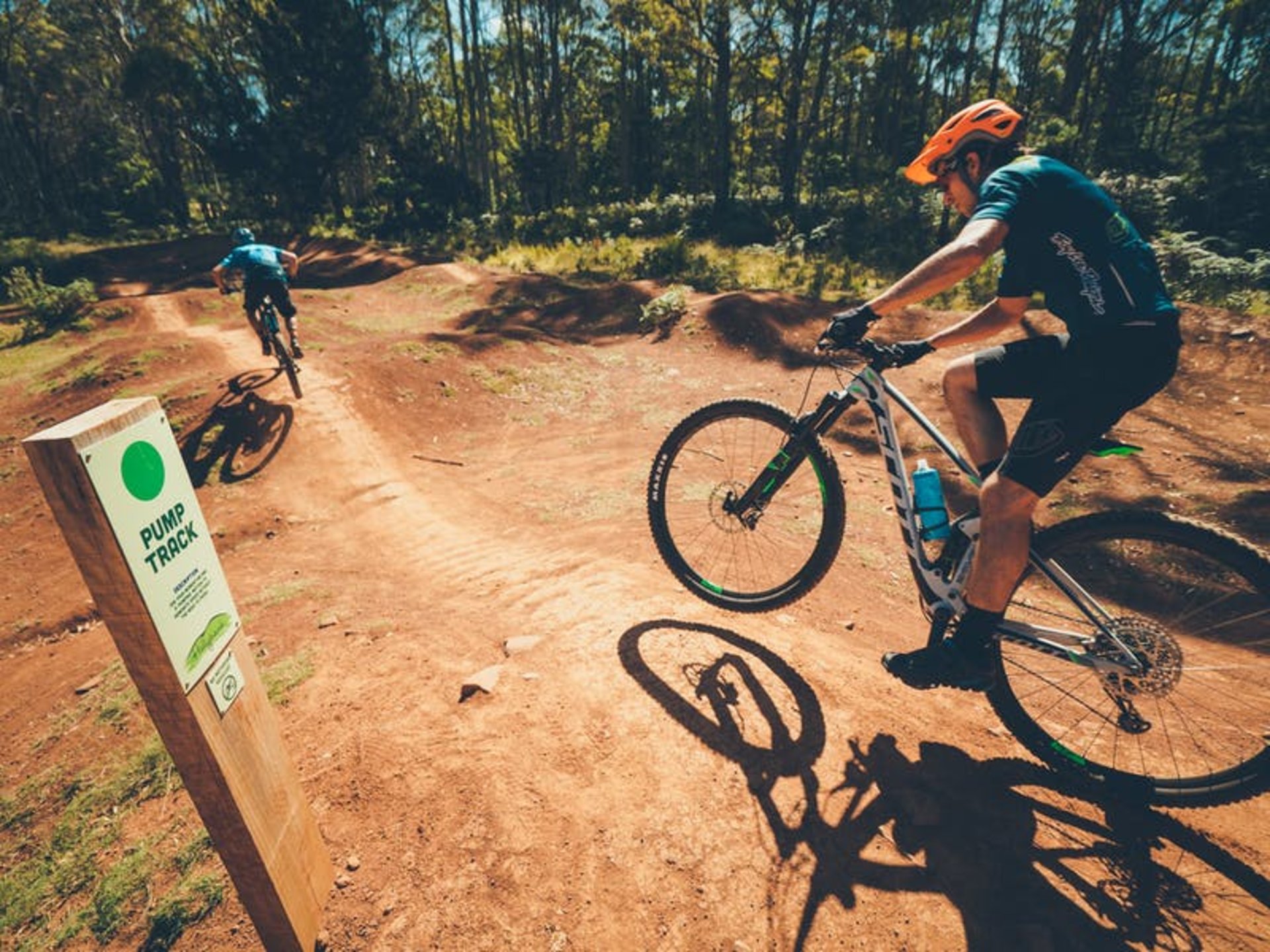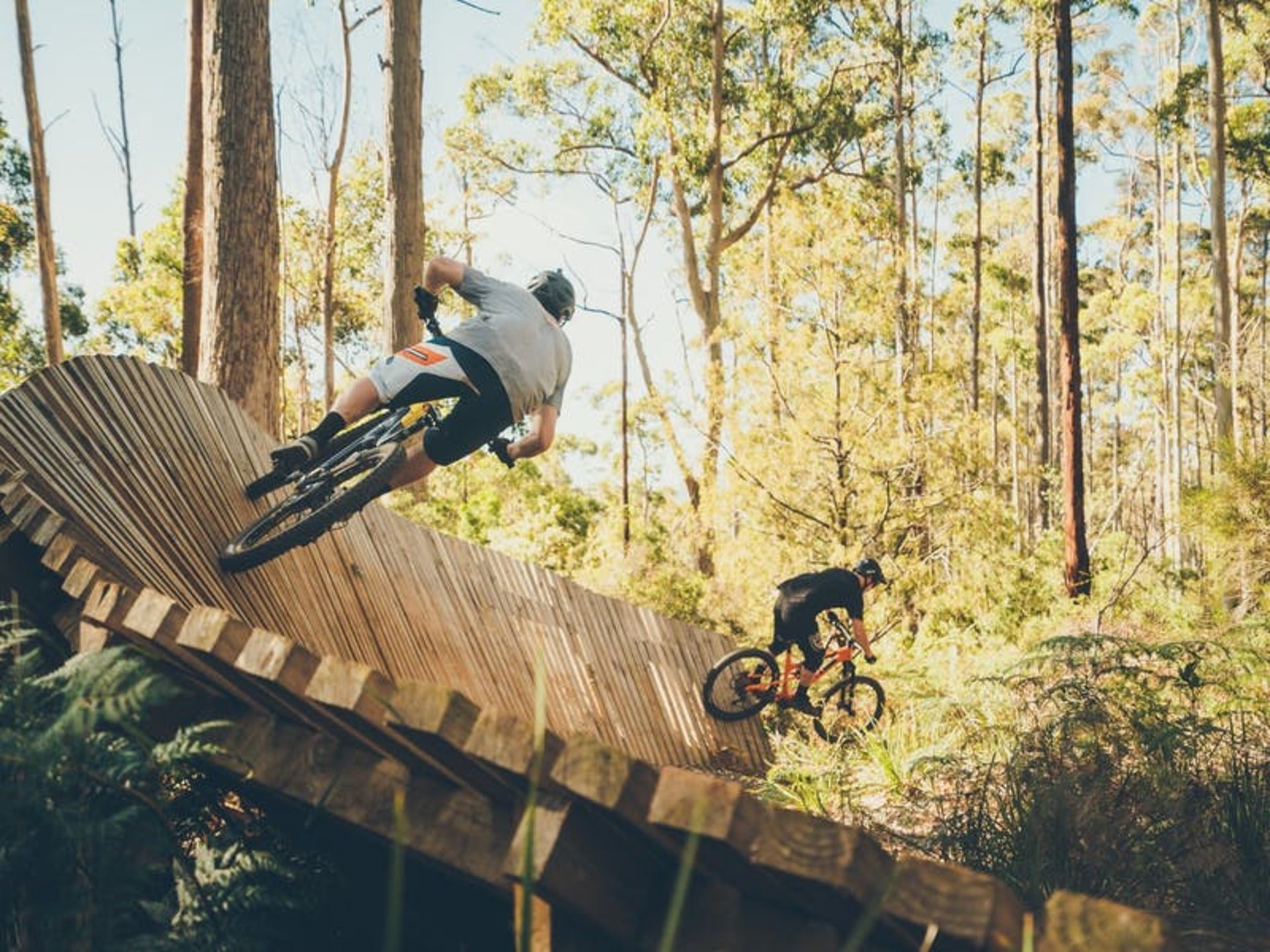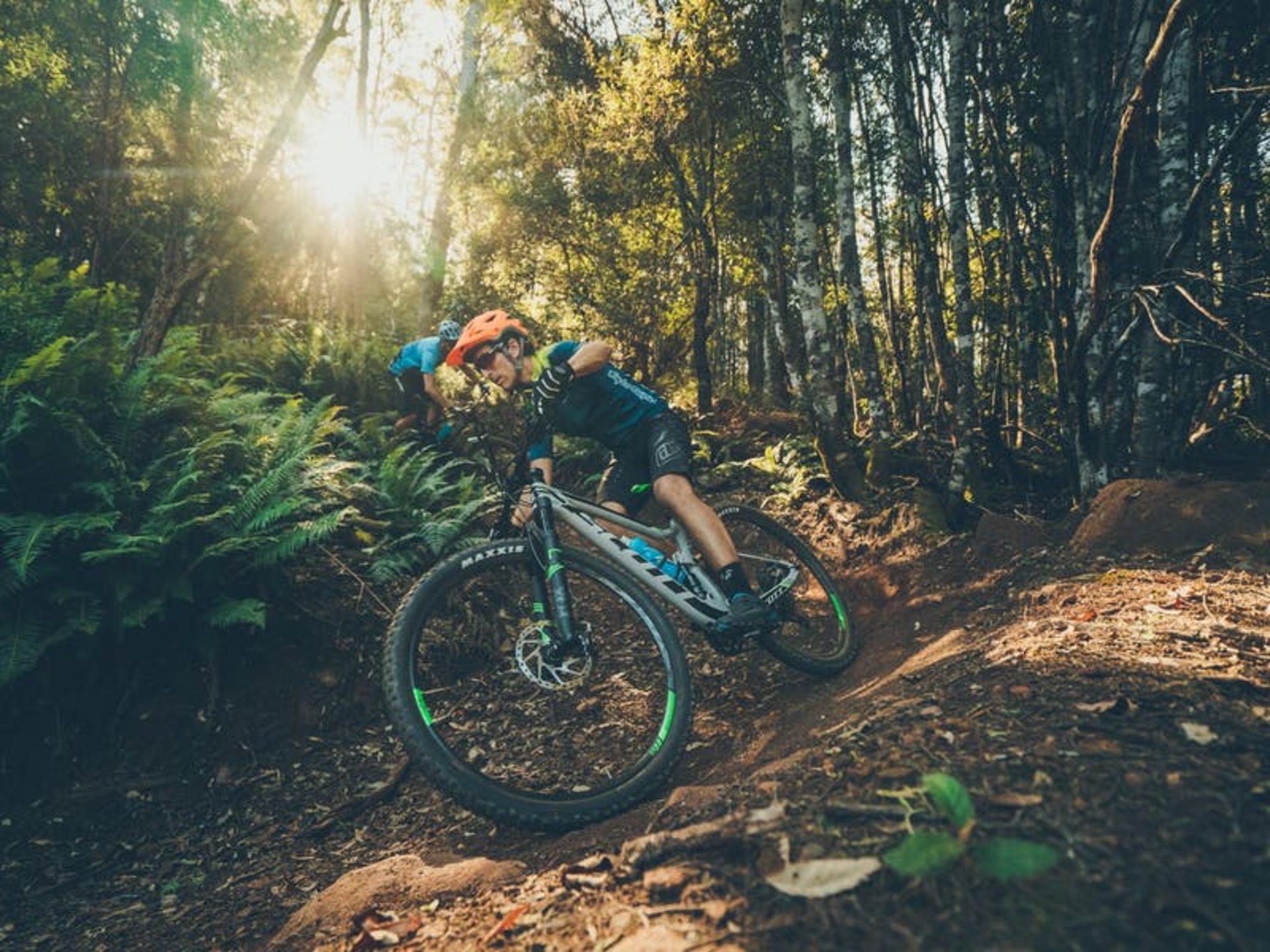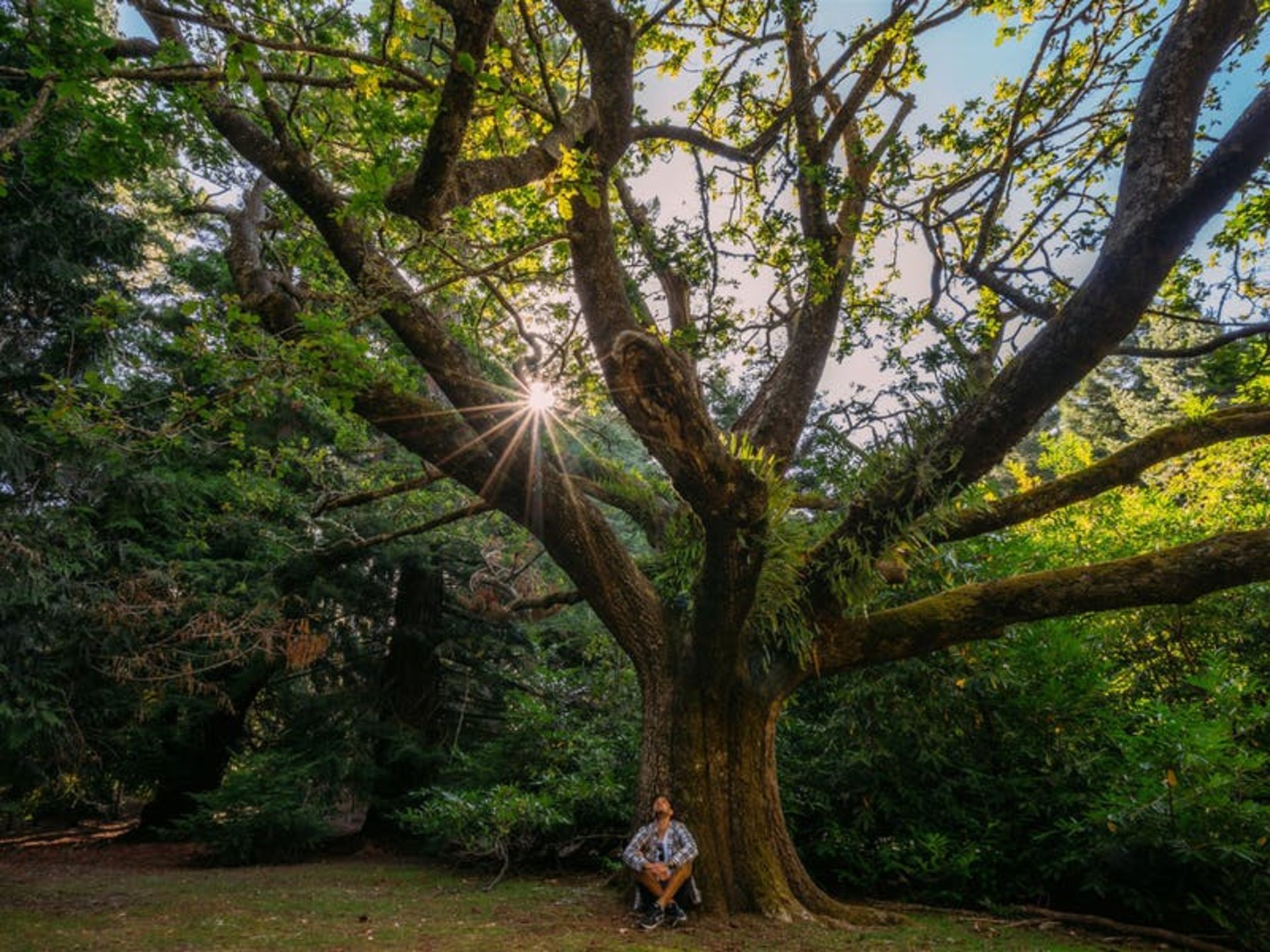 Hollybank Forest Reserve is just a 20-minute drive from Launceston.
This is one of Tasmania's most popular picnic areas and has a distinctly European flavour. In autumn, exotic deciduous trees are a colourful contrast to the natives.
A 40-minute walk passes through examples of Tasmania's major production forest types in a demonstration forest. Interpretive signs show how each forest type is harvested and regenerated.
The reserve also contains 20 kilometres of dedicated mountain bike trails descending through the forest with short and long loops suitable for beginner and advanced riders.
For the more adventurous there's a ten kilometre descent called the Juggernaut that will challenge the best of riders.
There is bike map, a toilet, tap and bikewash at the trailhead.
Hollybank Wilderness Adventures
66 Hollybank Rd, Underwood TAS 7268, Australi...
4.8 rating
Be the first to write a comment
Have A Story To Share?
Share and connect with the global travel community