3 Days in the Far South
Tasmania's far south is a portal to one of the last great wild places on Earth. There's no better place to explore, feed your sense of adventure and contemplate life's big questions.
Credit: discovertasmania.com.au
Bakehouse Distillery
Bread and liquor are made side by side at the century-old Dover Bakehouse Distillery. Call ahead for wood-fired sourdough and for tastings of Evoke, a unique spirit made from the endemic Tasmanian southern (or blackheart) sassafras and native botanicals.
Bakehouse Distillery
Bakehouse Distillery, 8 Station Rd, Dover TAS 7117, Australia
Dover RSL Club
At dusk, stroll along the Dover waterfront or head to the local jetty, a popular spot to drop a fishing line. No bites? Head to Post Office 6985 for seafood and regional fare for dinner, or the Dover RSL. A family friendly social club located in the centre of Dover with beautiful panoramic views over Port Esperance. The club welcomes visitors every day (except Good Friday and Christmas Day), open from 11 am daily, with a full bar and gaming facilities. The Bayview restaurant inside the RSL has a wide range of food to suit all tastes and dietary requirements are open every day for lunch at 12-2 pm and dinner from 6-8 pm. The club is also home to the Dover Bowls Club with full bowls facilities.
Dover RSL Club
7117/16 Chapman Ave, Dover TAS 7117, Australia
Dover
The pretty fishing village of Dover sits on Esperance Bay, overlooking the islands of Faith, Hope and Charity. Its cottages and English trees give the town a lost-in-time charm.
Dover
Dover TAS 7117, Australia
Peninsula Cruising
Take a leisurely cruise around the bay with Peninsula Cruising and learn about the history of Port Esperance and the region's aquaculture industry. Or charter longer excursions into Australia's southernmost waters.
Peninsula Cruising
C/O, Essentially Tas, 51 Bay View Rd, Dover TAS 7117, Australia
Ashdowns of Dover Bed & Breakfast
Winner of Best Hosted Accommodation in the 2019 Australian Tourism Awards and winner in the 2019 & 2018 Tasmanian Tourism Awards; we are a 4.5 star hosted country house in the centre of Dover, a pretty fishing village on Port Esperance Bay. Offering three en-suite guest rooms with king, queen or twin beds, television, DVD player, tea and coffee making facilities and a mini-bar stocked with snacks, fine local wines, ciders and beers. The house has been modernised in consideration of less able travellers and is wheelchair friendly without any steps. Guests with electric vehicles can re-charge at no cost. Relax in our sunroom enjoying afternoon tea or a glass of bubbles whilst taking in the splendid view of Reeves Hill and our meandering sheep and curious chickens or warm yourself by our outdoor fire pit and contemplate the wonder of the night sky. Hot breakfast cooked to order along with continental breakfast is included with many ingredients sourced locally or grown or produced on the property. Whether you choose to see the many sights on offer in the Far South or just relax and enjoy our facilities and gardens, we trust your stay will be worth leaving home for.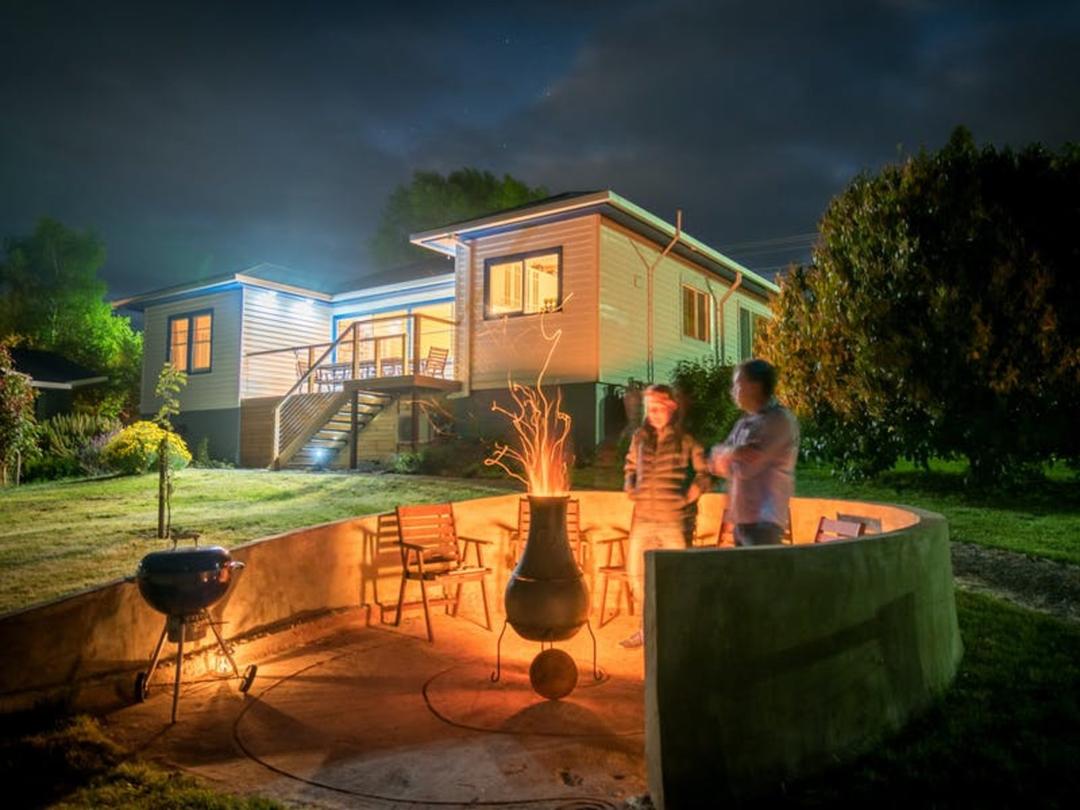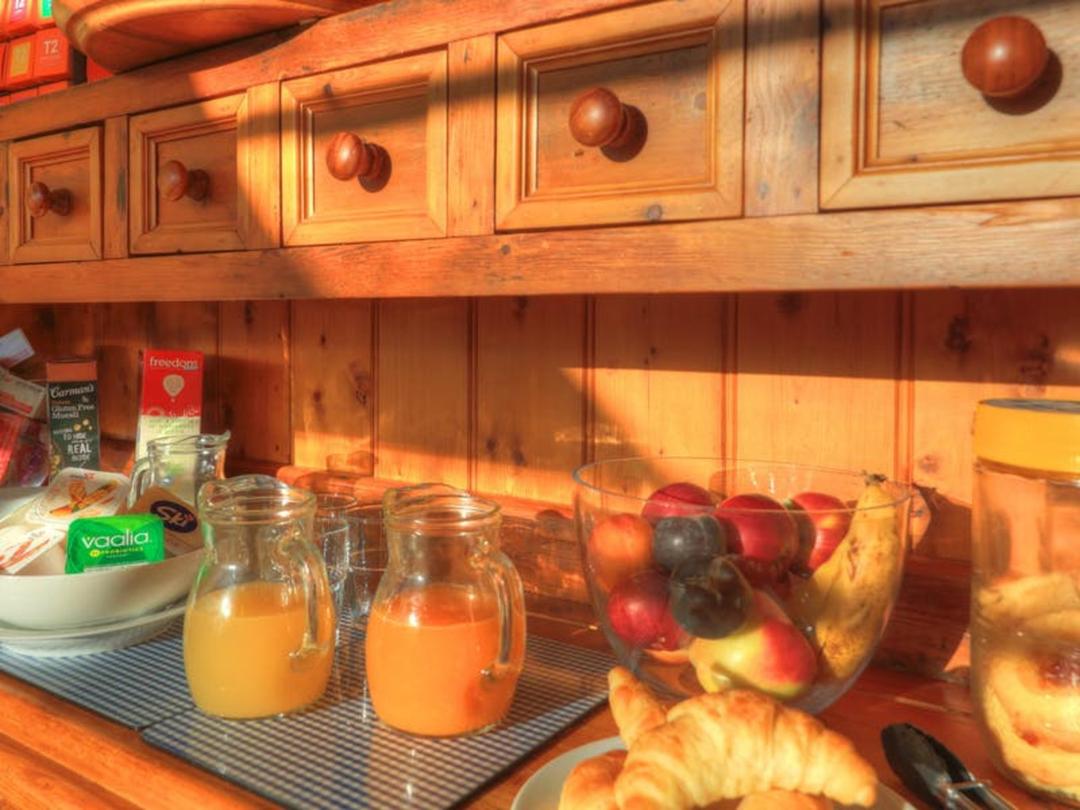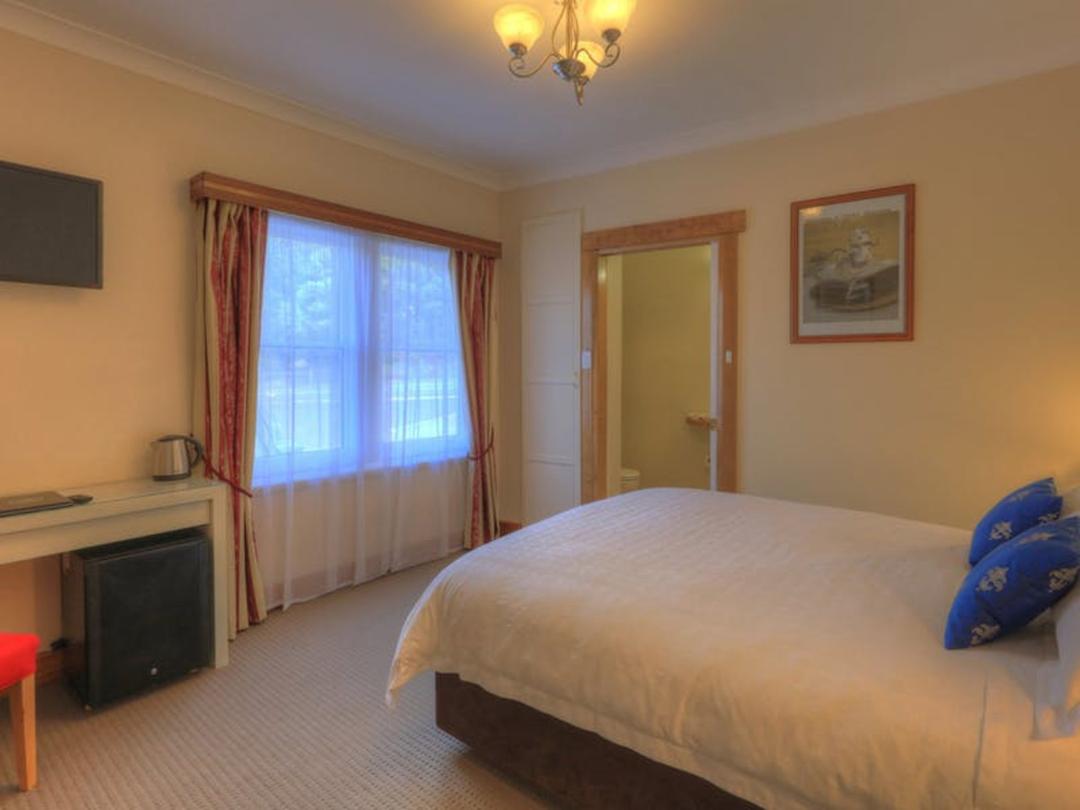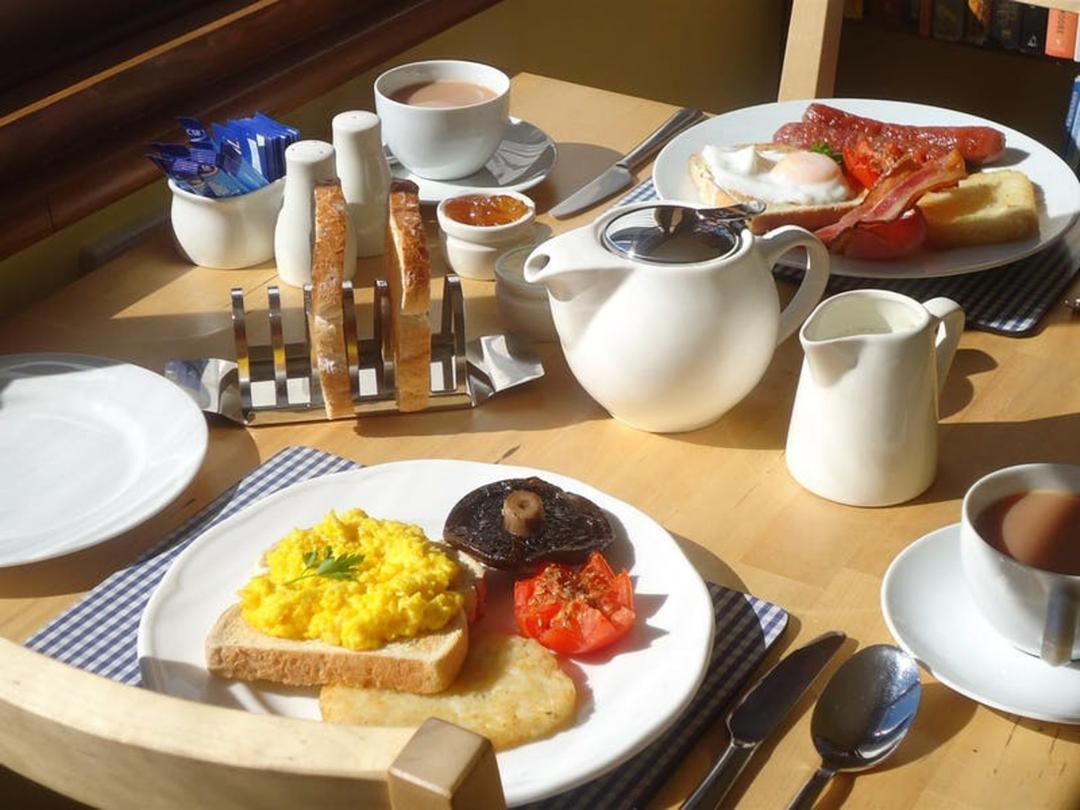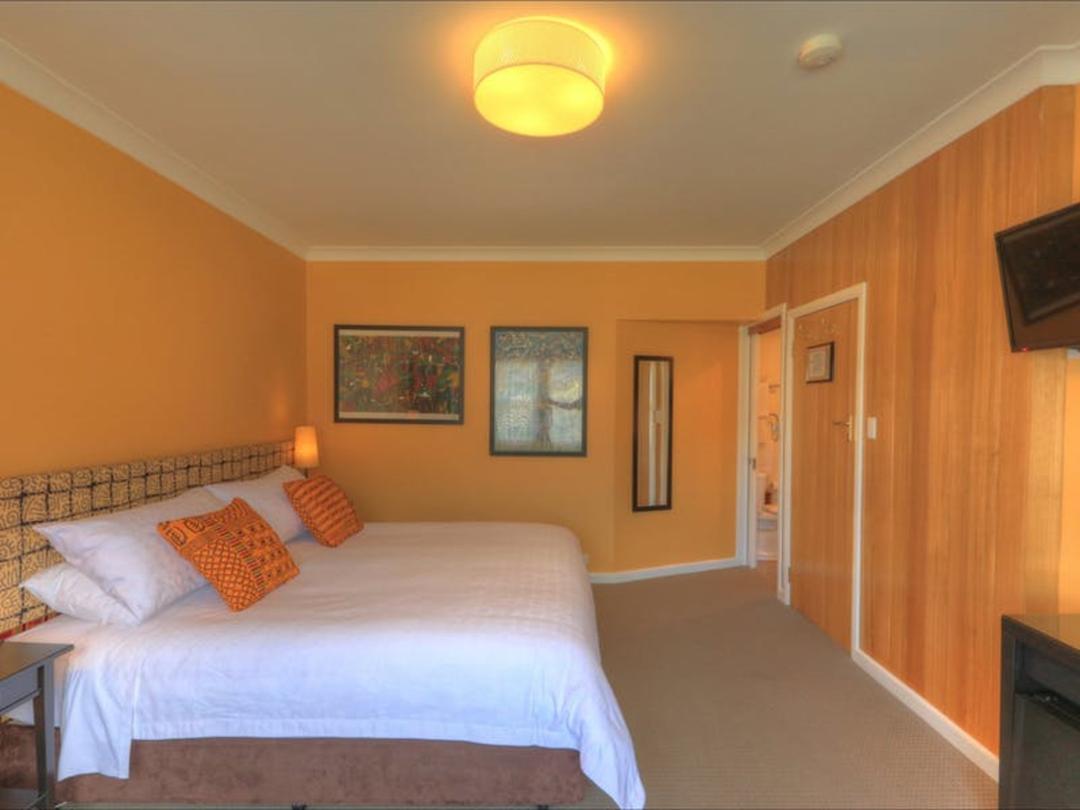 Ashdowns of Dover Bed & Breakfast
6957 Huon Hwy, Dover TAS 7117, Australia
Driftwood Cottages
Driftwood Cottages offers a range of deluxe self-contained accommodation at Dover in Southern Tasmania.
Driftwood Cottages
51 Bay View Rd, Dover TAS 7117, Australia
Southwest National Park
​Tasmania's largest expanse of wilderness is located in Southwest National Park – a remote and rugged landscape in the heart of the Tasmanian Wilderness World Heritage Area. Home to majestic Huon pine, sassafras, celery top and myrtle, the region is awash with the distinctive fragrances of the Tasmanian forest. The Gordon River Road is a narrow ribbon through the largely untracked region of forests, imposing mountain ranges and buttongrass plains, providing access to the vast expanses of Lake Pedder and Lake Go​rdon. In Southwest Nationa​l Park, you'll find one of Tasmania's ​most challenging wilderness walks, the multi-day South Coast Track. There are also endless shorter walks to take you up and over mountains and out to the coast. For a real 'ends-of-the-Earth' experience, travel to Australia's southernmost point accessible by road, Cockle Creek, where a day walk to South Cape Bay allows walkers to immerse themselves in the raw power of this wilderness landscape.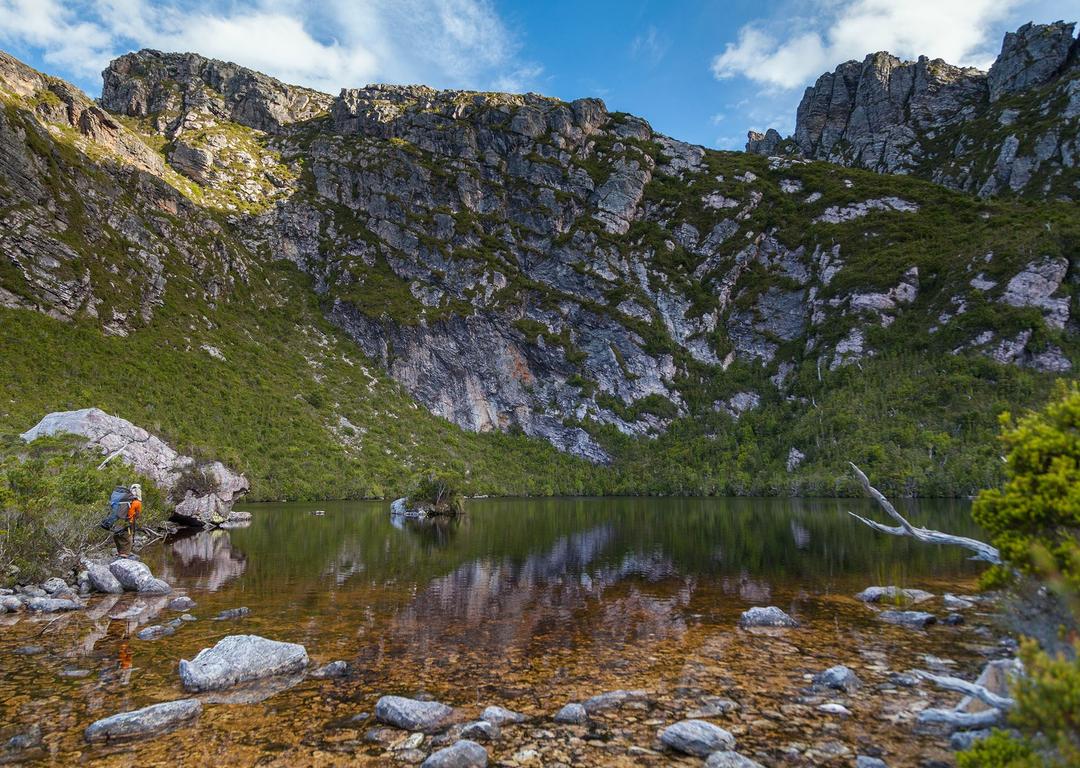 Southwest National Park
Tasmania, Australia
Hastings Caves State Reserve
It's time to head underground. Hastings Caves State Reserve has a network of spectacular caves, thermal springs (currently closed for bathing) and forest walks. Take a tour of Newdegate Cave, the jewel in the crown. It's one of the few dolomite caves in Australia, full of flowstones and stalactites, columns and helictites. Linger for lunch - the reserve has barbecue facilities and picnic spots.
Hastings Caves State Reserve
Hastings TAS 7109, Australia
Lunaris Gemstones
Nearby, in the remnants of an early Jurassic forest at Lune River, Lunaris Gemstones is an Aladdin's cave of rare fossils, crystallised minerals, gemstones and curiosities. Marvel at the delicate fossilised ferns. Lunaris Gemstones in the Far South of Tasmania specialises in Tasmanian minerals, jewellery and fossils. The showroom features Tasmanian Crocoite (Mineral Emblem), unusual Tasmanian Stichtite jewellery and rare Jurassic fossil fern from the Lune River. There are Tasmanian crystals, minerals and fossils, as well as specimens from overseas. Australian facetted stones, quality Australian opal and a variety of lapidary material are available. Alongside displays of Tasmanian fossils and minerals, many of which were found by the owners, visitors can view a cabinet of fluorescent minerals. and see Tasmania's oldest fossil! Fossicking information is provided for two local fossicking areas as well as statewide. There is a wide choice of minerals, crystals and fossils from around the world to suit beginners or the serious collector. Social and school groups are welcome and educational talks are available on the subject of local geology and the lapidary world (fee applies). Lunaris Gemstones is only one km north of Ida Bay Historic Railway and close to Hastings Caves and Thermal Springs. Admission is free to the exhibition which is roughly a 2 hour drive from Hobart. Otherwise you can visit the Lunaris Gemstones store at Salamanca market each Saturday or visit online.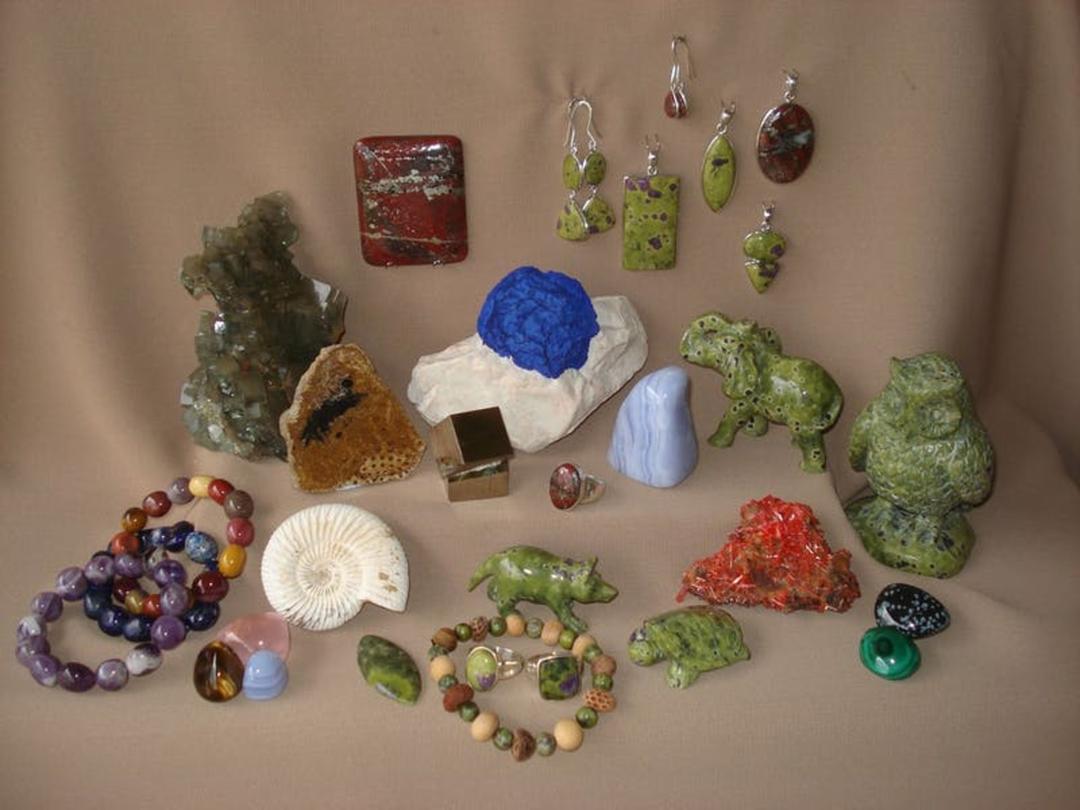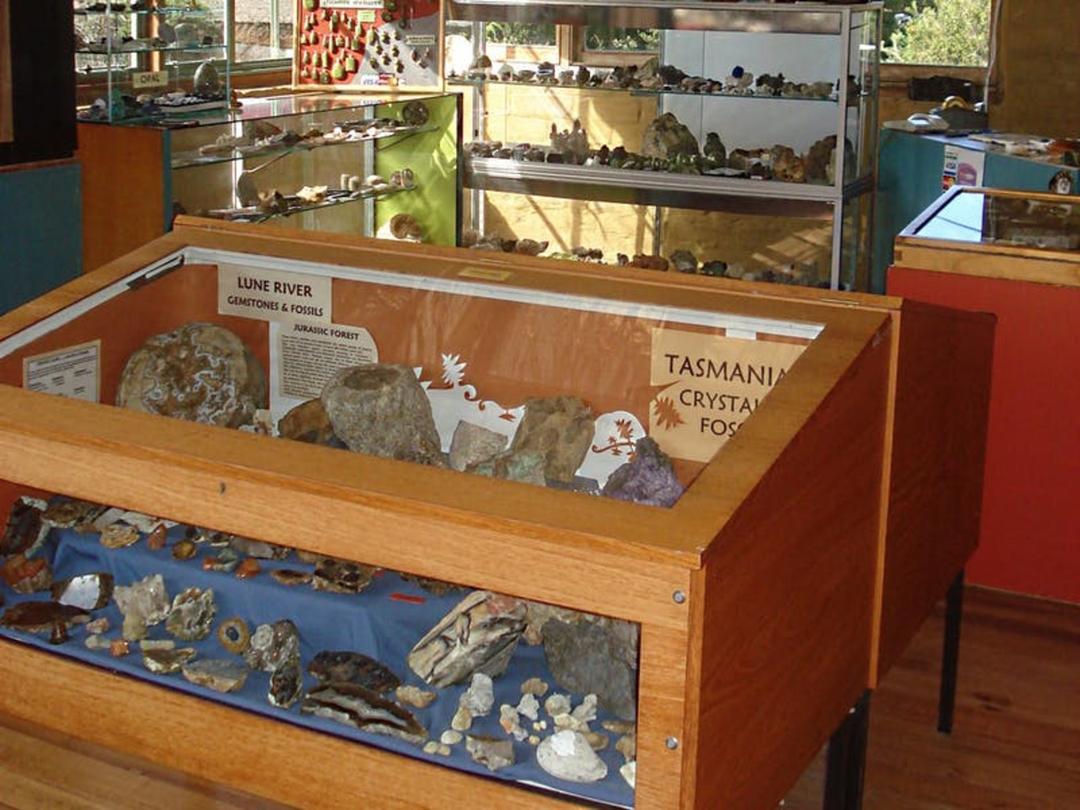 Lunaris Gemstones
175 Lune River Rd, Lune River TAS 7109, Australia
South Coast Track
Tasmania's wild southern coastline is your home for this 6-8 day spectacular, but challenging walk. Along this 85 km track you will wander windswept beaches, scramble around rocky headlands climb over hills and mountain ranges and often endure mud and wet feet along the buttongrass plains. This walk is a true adventure - the memories created and the feeling of achievement when you complete it will last a lifetime. This walk is much more difficult than the popular Overland Track as there are no huts (once you leave Melaleuca) and strong winds, steady rain, and even snow in elevated areas, can occur at any time of the year. In one location, walkers are required to row a dinghy across a lagoon outlet. South Coast walkers need to be experienced and completely self-sufficient. Credit: parks.tas.gov.au
South Coast Track
S Coast Track, Southwest TAS 7139, Australia
Jetty House Southport
Pitch a tent at the Cockle Creek campground and spend the evening stargazing – if you're lucky, you might witness the elusive Southern Lights. Or overnight at Southport, about 90 minutes' drive, where options include the Jetty House Southport and Seaview Southport. The Jetty House is a historic home situated by the bay in tiny Southport, south of Hobart. Travelling time is a 90-minute drive from the capital. The house has six standard rooms with three bathrooms, accommodating up to 12 guests. Facilities include two separate lounges with open fireplaces and a selection of games and books as well as wide shady verandas and a barbecue shelter. The house is set in two and a half acres of lush gardens. Settlement Creek runs through the grounds and the property is located opposite Southport Beach. You can book a 'bed and breakfast' room or the whole house as self-contained accommodations. Complimentary afternoon tea and a full cooked breakfast are provided to 'bed and breakfast' guests. There is a tavern in Southport, and meals can also be obtained in the nearby town of Dover. Local attractions include coastal walks, swimming, surfing, the Hastings Thermal Springs Pool, Newdegate Caves, Cockle Creek, Adamson's Peak, and the Mystery Creek Caves. There is a stable kayak available for guests to use to explore the bay.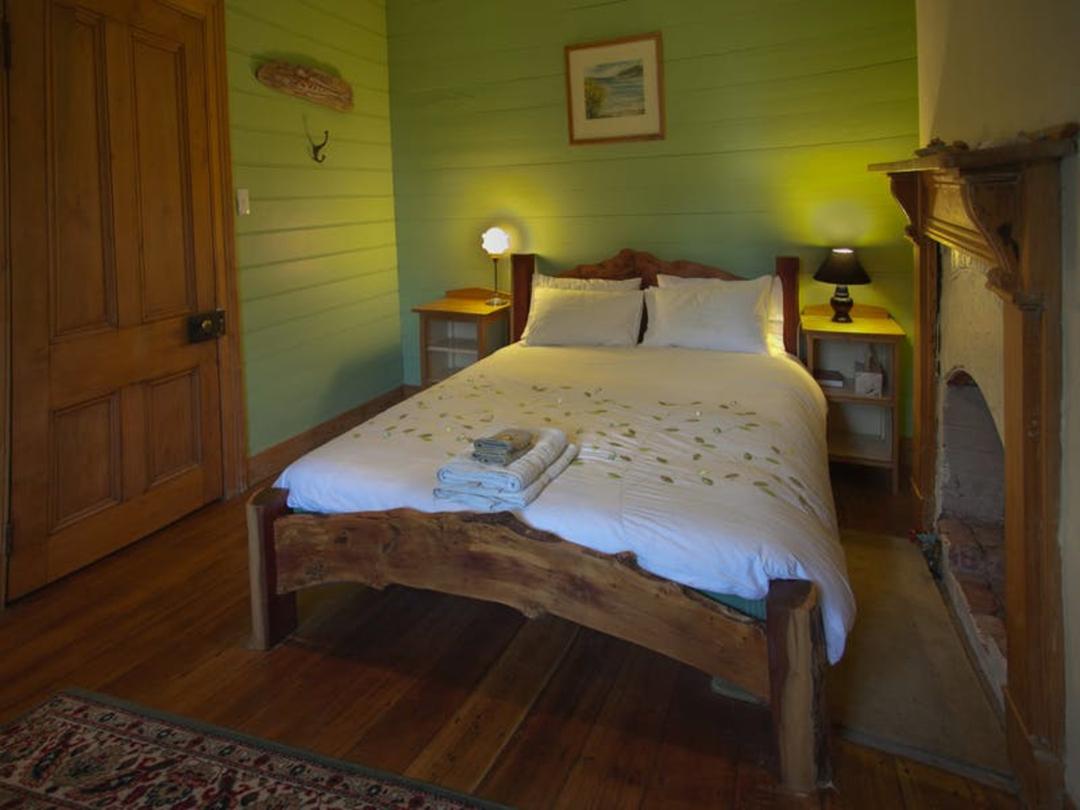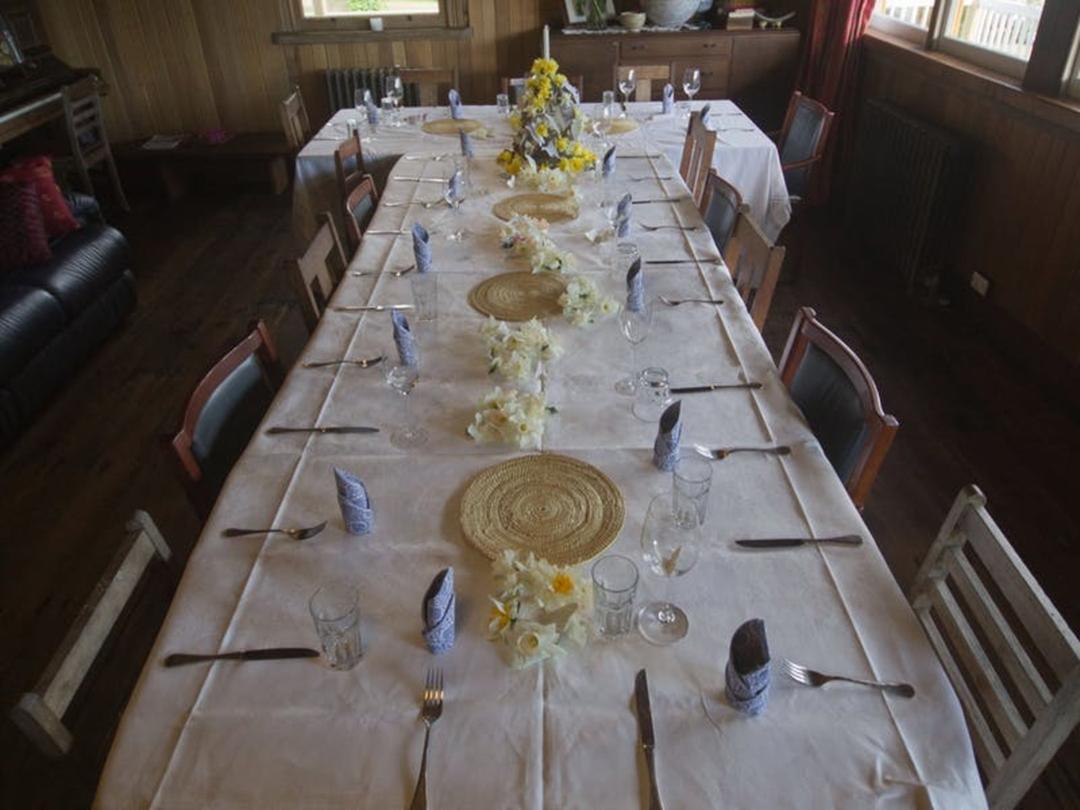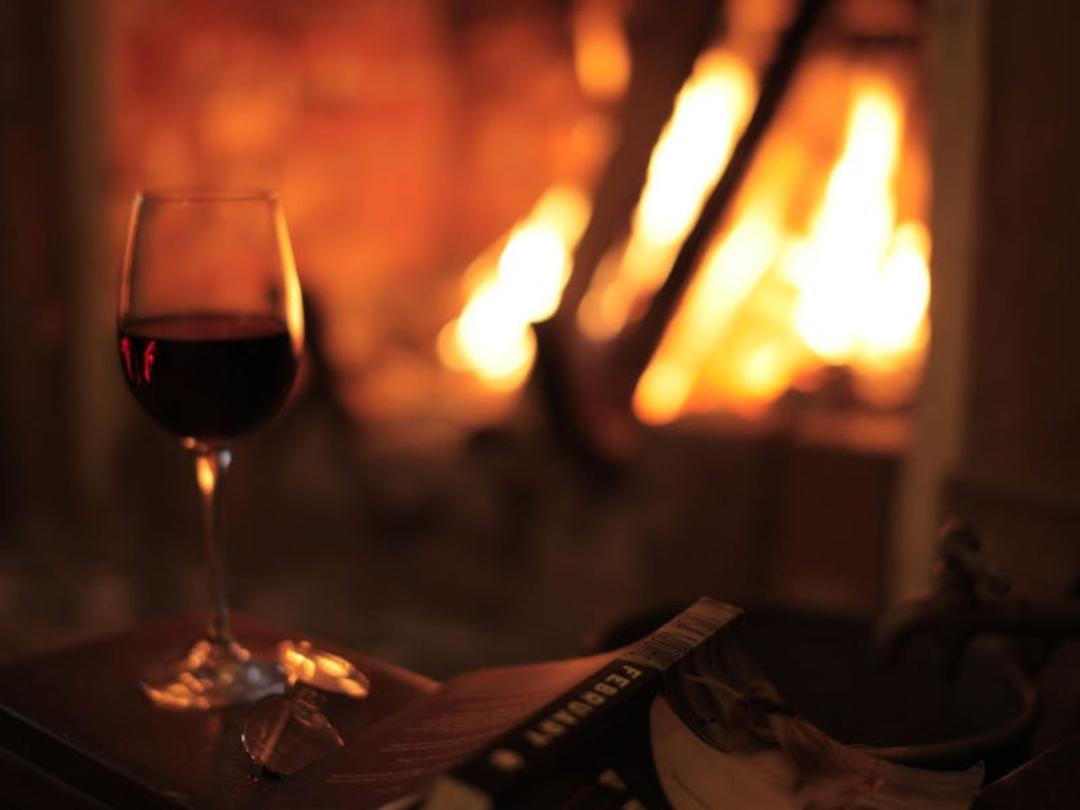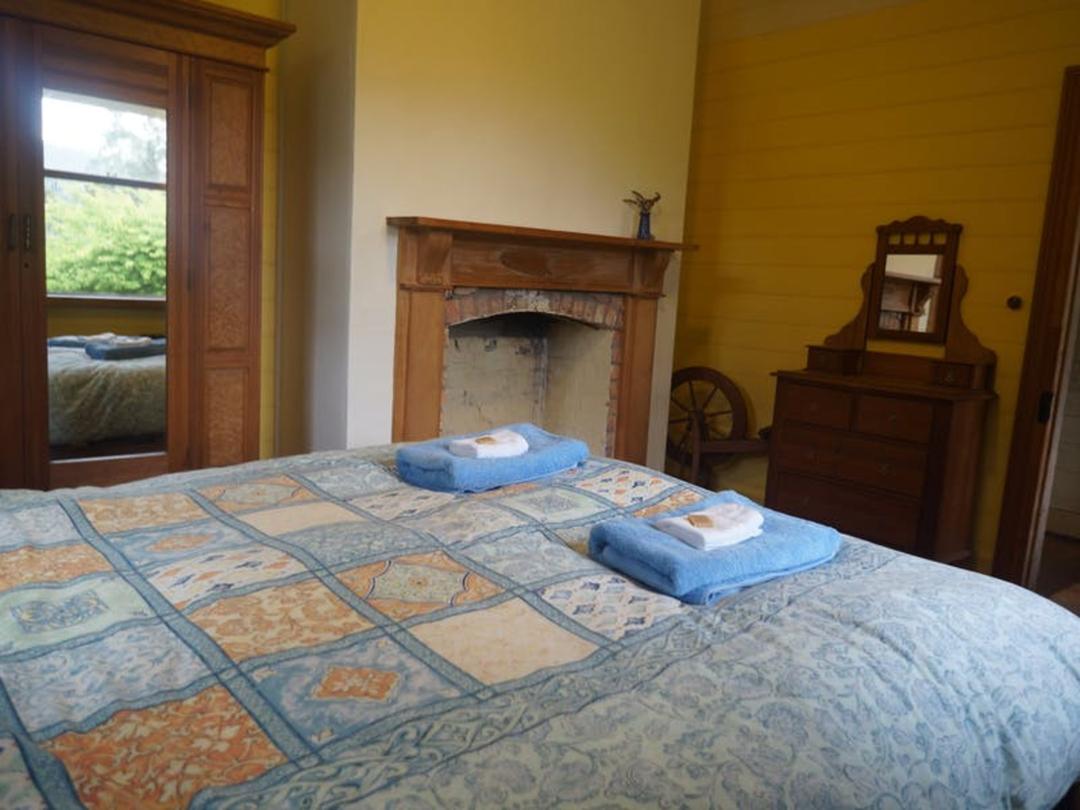 Jetty House Southport
Main Road, Southport TAS 7109, Australia
Esperance Road
From river to ocean, get paddling on a morning kayak tour of Lune River with Esperance Adventures. Beneath Adamsons Peak and the Southern Ranges, glide along the tannin-dark river, spot birds, learn about the region's history and end on a white sandy beach at Southport. Esperance Adventures offers daily kayak tours on the spectacular waters of Far South Tasmania. Immerse yourself in the wild scenic beauty of southern Tasmania while learning about the amazing local history from our friendly guides. Half and full day tours available on Port Esperance Bay, Lune River, Huon River and Recherche Bay. All tours are easy flat water trips with no experience required, all equipment, morning tea and lunch provided. For a family holiday adventure join our Treasure Hunter Tour. Paddle to your own deserted island and explore for treasure on your own island treasure hunt.
Esperance Road
Esperance Rd, Southport TAS 7109, Australia
Kate Hill Wines
The return drive to Hobart takes only 90 minutes, but slow down instead and dawdle in towns with character such as Port Huon, Huonville , Geeveston and Franklin. Plan a stop or two at a cidery or a cellar door, such as Kate Hill Wines in Huonville. Established in 2008, Kate and her husband Charles converted a historic 19th century apple shed into a winery and tasting room and then later incorporated a second site, where they have established a four-hectare vineyard and cellar door. The cellar door is an intimate tasting room adjacent to an 1800's heritage listed cottage. Kate produces sparkling, white and red table wines including Riesling, Chardonnay, Pinot Noir and Shiraz varieties. Kate Hill is no stranger to the world of wine and has been a winemaker in some of the world's premier wine-making regions including South Australia, France, California and Chile with a number of gold medals and trophies to her credit.
Kate Hill Wines
21 Dowlings Rd, Huonville TAS 7109, Australia
Have Story To Share?
Blog with Trip.Social
Reach new audiences and maximize your potential.