3 Days around Swansea and Bicheno
With scenery as delicious as its wines and produce, a trip around Swansea and Bicheno is made for long lunches and a few leisurely days.
Credit: discovertasmania.com.au
Schouten House
Schouten House is a heritage listed home, rich in history and a well-known landmark on Tasmania's East Coast. Built in 1844 as an inn, it is one of the first substantial buildings to appear in Swansea when the township was being established around a military base on Waterloo Point. Now a comfortable bed and breakfast offering traditional accommodation, and a warm welcome, it is an excellent place to call home while you explore the coast and Freycinet Peninsula, or just as a relaxing getaway. Hearty cooked breakfasts, including options such as scrambled eggs with smoked salmon, or our popular pancakes with maple syrup and bacon, are included for all guests. Picnic hampers and wine and cheese platters are available by arrangement and are perfect for a 'nothing to worry about' break. If you're looking for quality restaurant style eating year round, Swansea also boasts some of the finest eateries you'll find anywhere - check our website for links or ask us for recommendations. If you like history, peace and good food, Swansea and Schouten House are well worth a visit.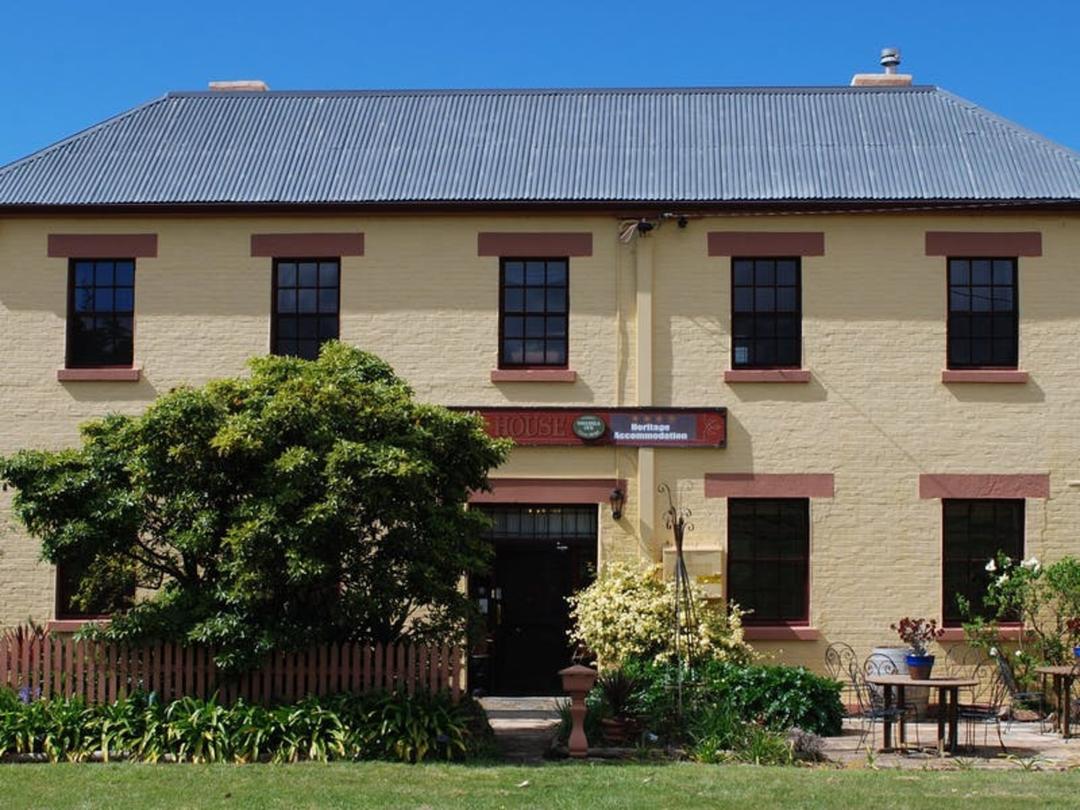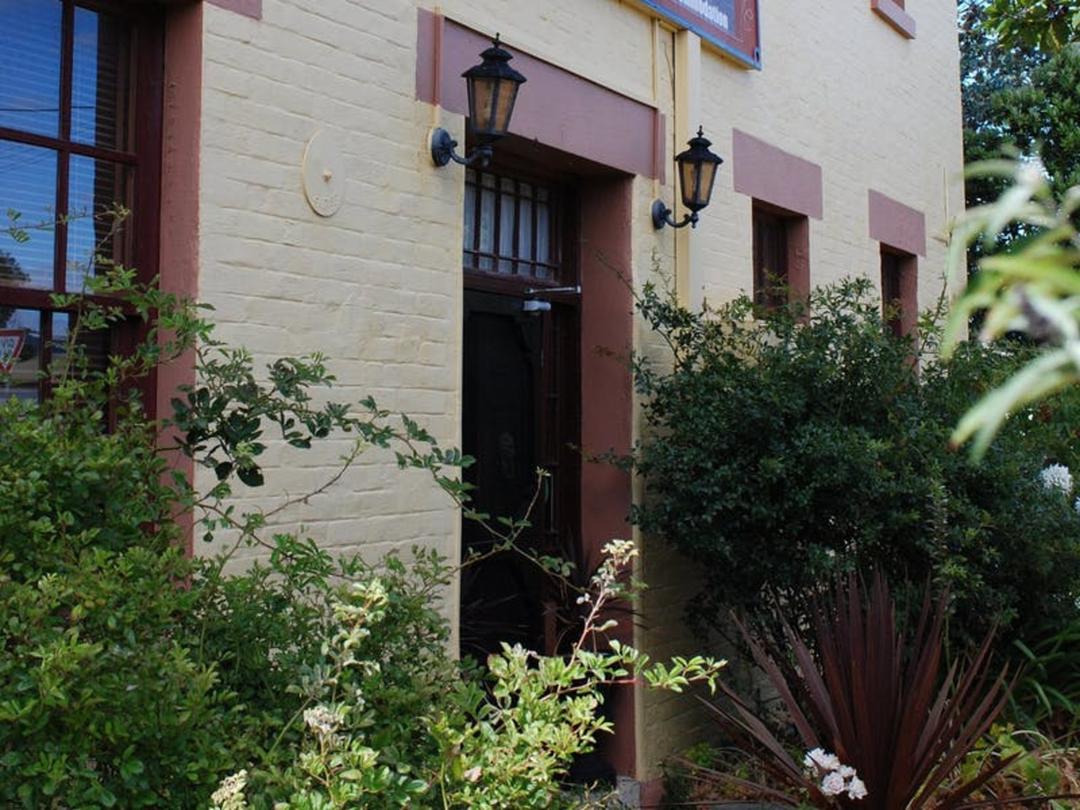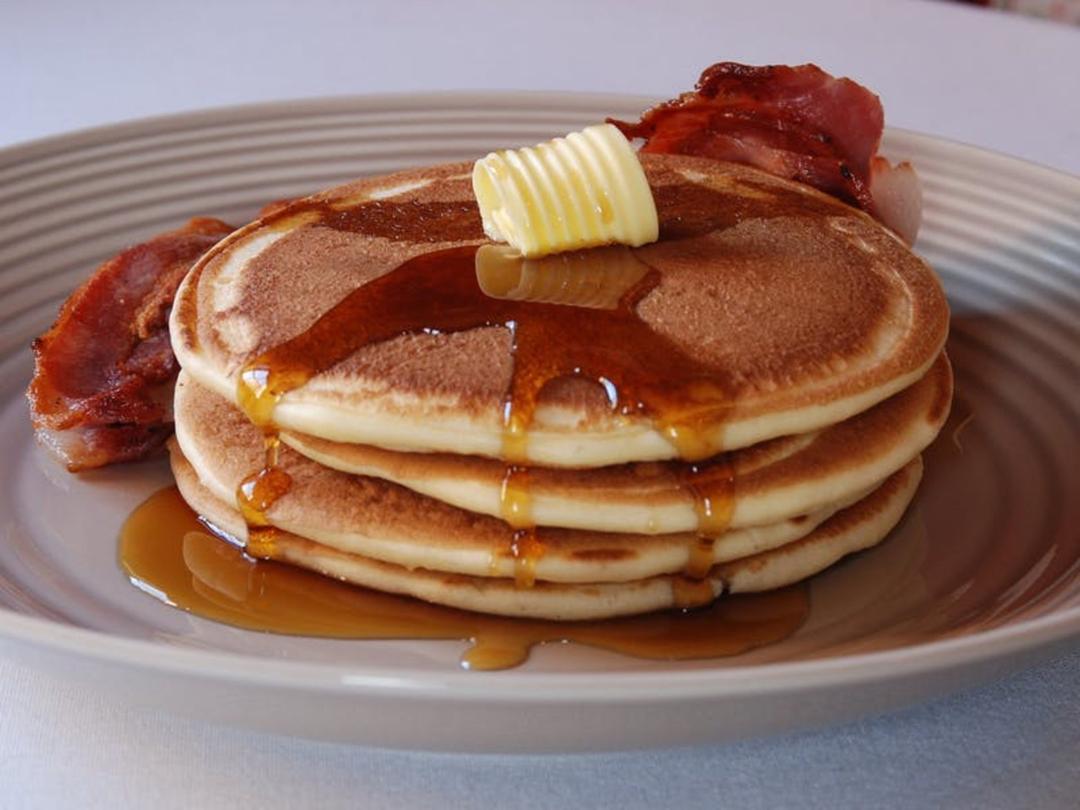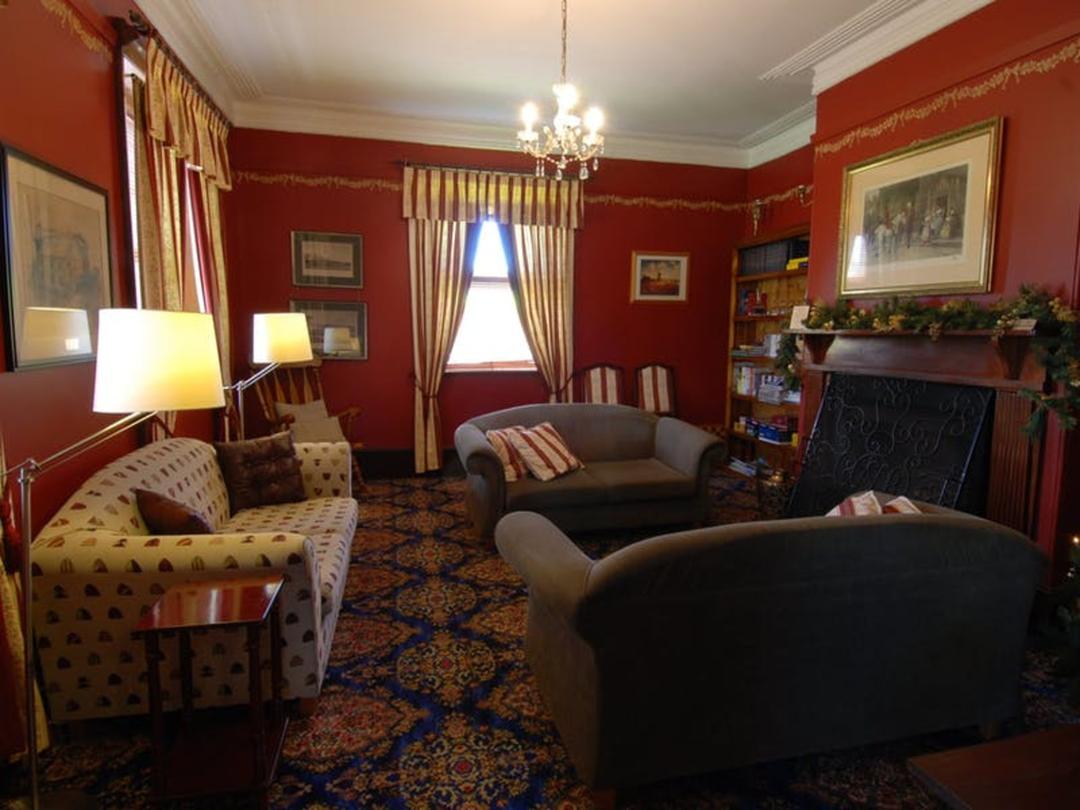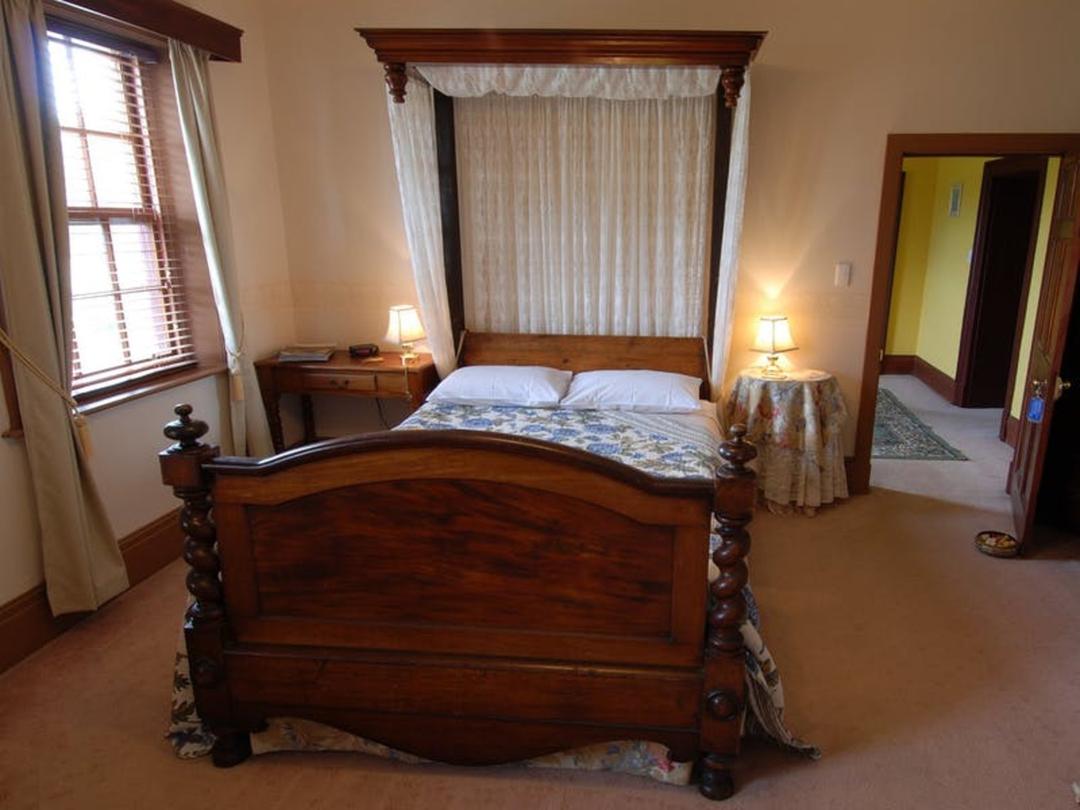 Schouten House
1 Waterloo Rd, Swansea TAS 7190, Australia
Kate's Berry Farm
Linger over lunch, handcrafted chocolates and berry ice-cream in sight of Great Oyster Bay and Freycinet Peninsula at Kate's Berry Farm. An oasis, Kate's Berry Farm is located three km south of Swansea on Tasmania's stunning East Coast. Kate's hugely popular Just Desserts Cafe, with its mouth watering menu, Desserts and Savoury, overlooks rows of berries to breathtaking views across Great Oyster Bay to the world renowned Freycinet National Park. Acclaimed for her truly outstanding cool climate berries, Kate offers a unique range of mouth watering quality produce and products that highlight what Tasmania does so well. Treat yourself to Kate's Handcrafted Chocolates or taste her unique range of sumptuous jams, sauces, fruit wines made from Kate's home grown fruits. Everything about Kate's Berry Farm reflects Kate's personal passion for Tasmania, her town, environment and creations. Kate and her dedicated team look forward to welcoming you to their own special paradise, Kate's Berry Farm.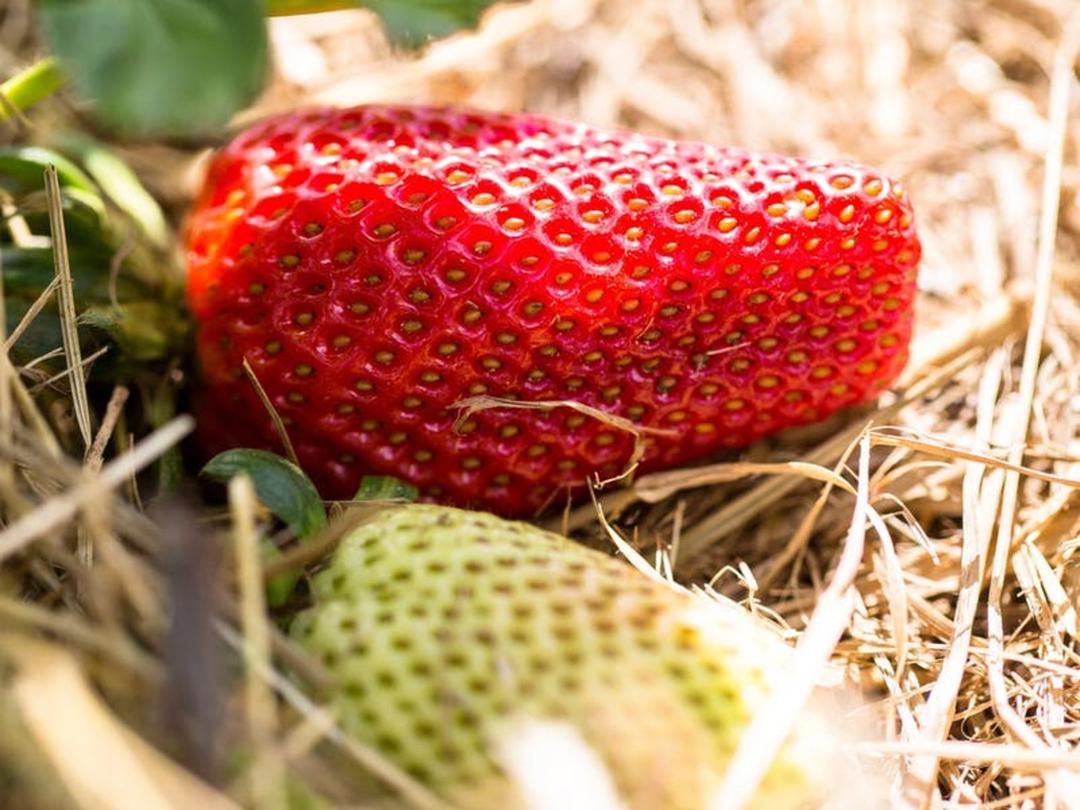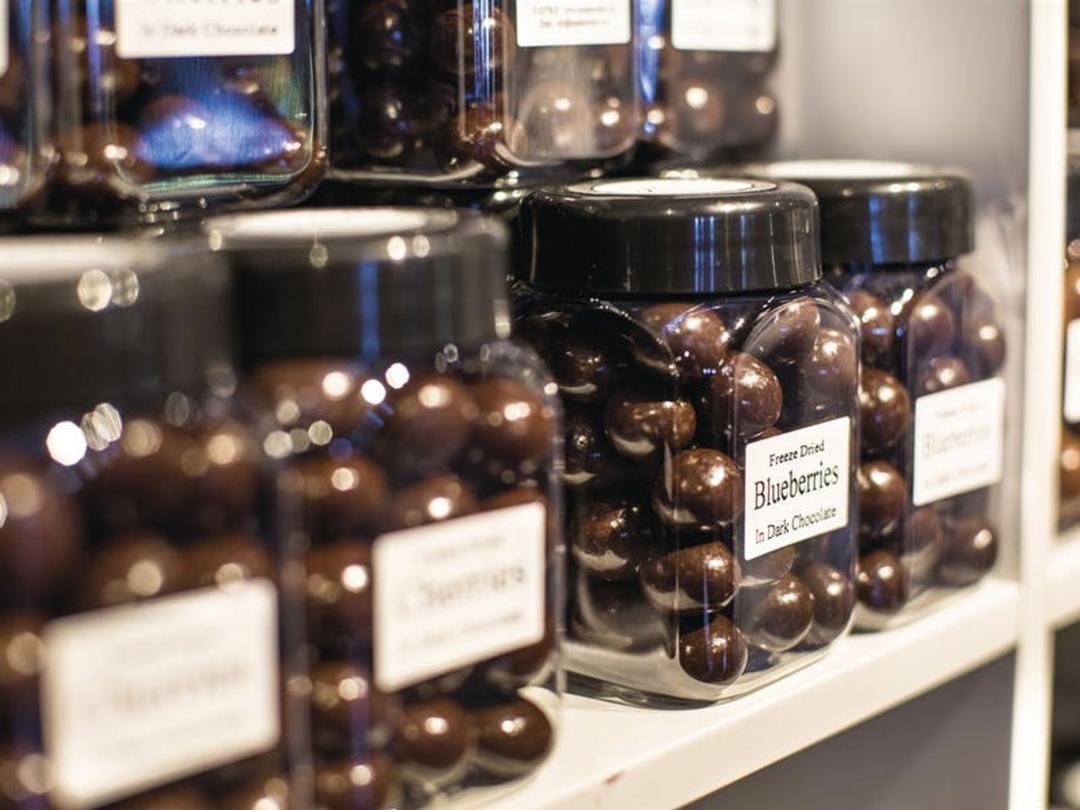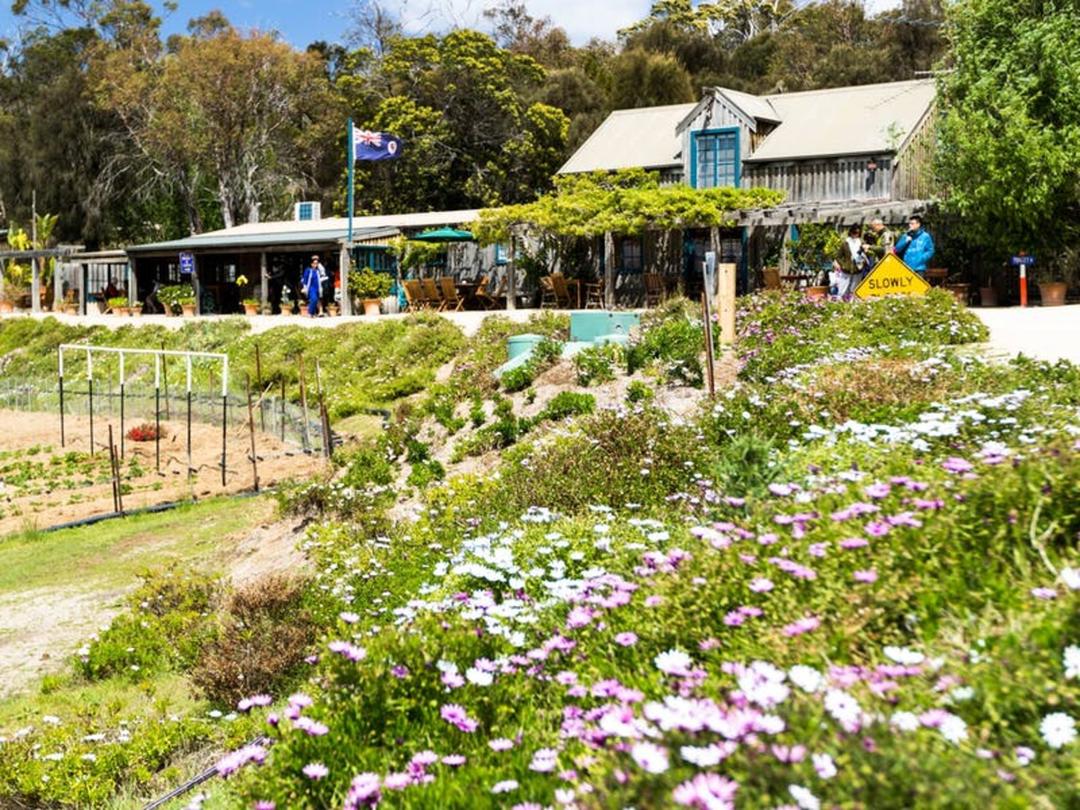 Kate's Berry Farm
12 Addison St, Swansea TAS 7190, Australia
Mayfield Beach
Set out early from Hobart and cross to the east coast. Stretch your legs at Mayfield Beach, the site of a little-known three-arch bridge built by convicts from the nearby Rocky Hills Probation Station. There's another good beach stop ahead at Kelvedon Beach, featuring one of the state's most evocatively located boat sheds.
Mayfield Beach
Mayfield Beach, Tasmania, Australia
Swansea Beach Chalets
Overnight at Swansea, where options include Swansea Beach Chalets and the former coaching inn of Schouten House. Swansea Beach Chalets are located on Jubilee Beach in historic east coast township of Swansea. You will enjoy spectacular views of the Freycinet National Park across Great Oyster Bay. The Chalets have been sited to ensure breathtaking views overlooking a sheltered swimming beach. The chalets are fully self-contained with two bedrooms providing comfortable accommodation for four. All chalets have an outdoor living space on a balcony promoting a casual beachside holiday atmosphere. Similarly, the property offers several studios which are fully self-contained open planned one bedroom cabins with balcony, providing all the comforts of home and some. The property offers a seasonal outdoor swimming pool, communal barbecue pavilion and children's playground.. Stroll down to the beach to relax or participate in various water activities. The Swansea township is a short beach walk from the property or head off in the other direction for 15 kilometre or so of unrestricted beach frontage leading to the Freycinet Peninsula. Swansea is a central location on the East Coast of Tasmania to explore other towns and attractions including National Parks.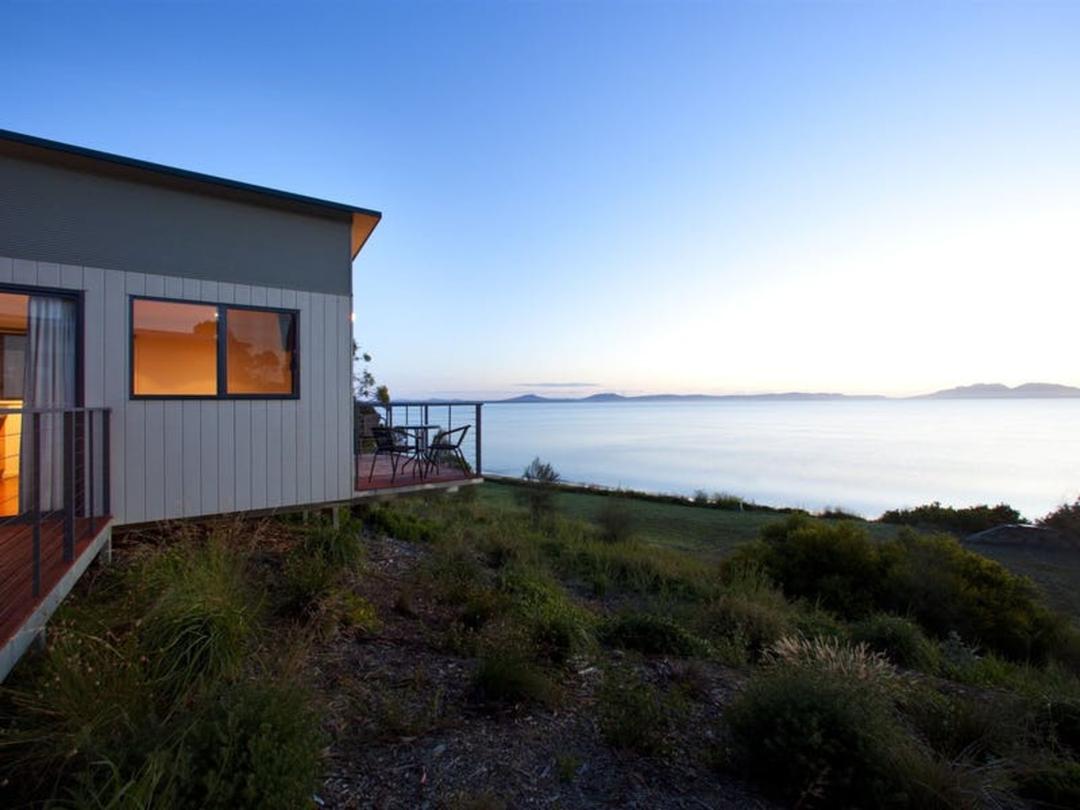 Swansea Beach Chalets
27 Shaw St, Swansea TAS 7190, Australia
Loontitetermairrelehoiner Track
See the best of Swansea and its coast on the loontitetermairrelehoiner walk, a 2.3-kilometre circuit that starts in the centre of town and rounds Waterloo Point, the site of Swansea's first settlement in 1827.
Loontitetermairrelehoiner Track
Loontitetermairrelehoiner Track, Swansea TAS 7190, Australia
Bicheno
If ocean conditions are sweet, Bicheno has prime surfing and snorkelling.
Bicheno
Bicheno TAS 7215, Australia
Bicheno
Devils in the Dark showcases the iconic Tasmanian devil. This tour experience was established by a wildlife expert with 30 years of experience viewing Tasmanian devils in the wild places of Tasmania. The development of this tour was seen as a way to help raise the profile of this endangered species and as such, any tour participants get the opportunity to contribute something towards the Tasmanian devils future. Devils in the Dark maintains a very large bio-secure facility which is used exclusively by research teams to protect Tasmanian devils from the deadly facial tumour disease. Anyone who books this tour is contributing directly to maintaining this facility and helping the Tasmanian devil. It's the only way to see how devils behave in the wild and we take every effort to replicate this fascinating behaviour. As this tour operates after dusk, the changing times are displayed on our website and updated fortnightly. It is an exclusive tour, the Devil bus picks up from Bicheno, maximum passengers for each night is 19 and runs for approximately 90 minutes.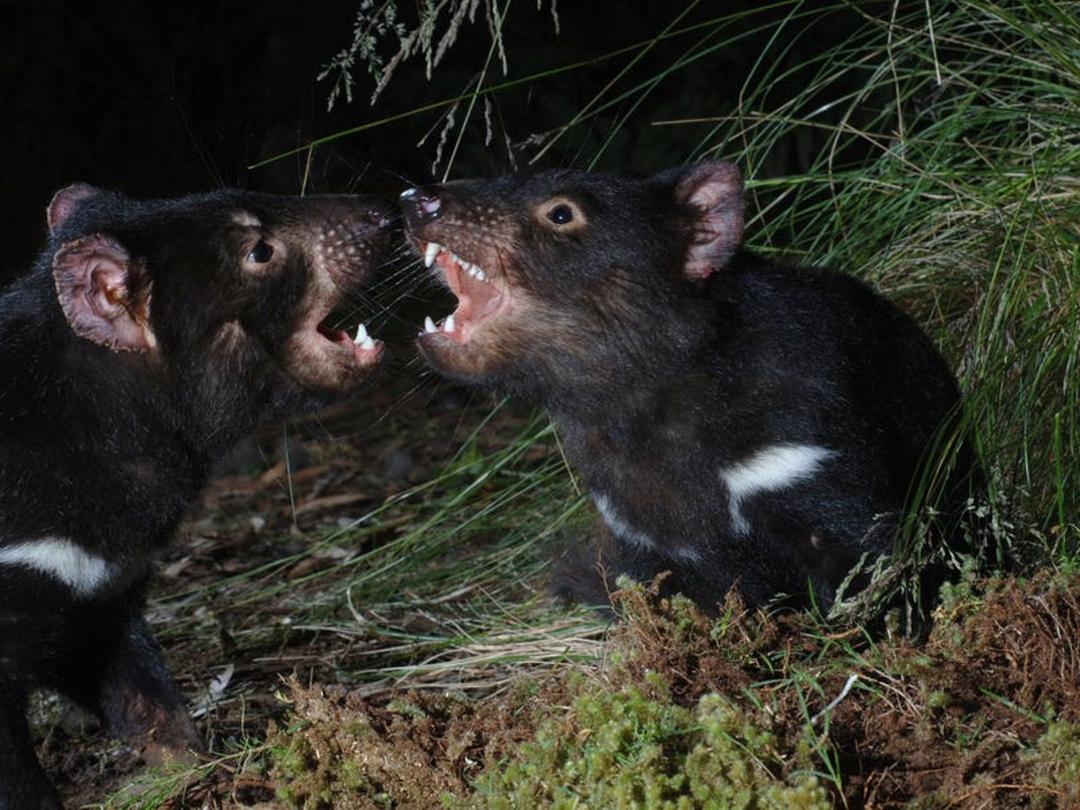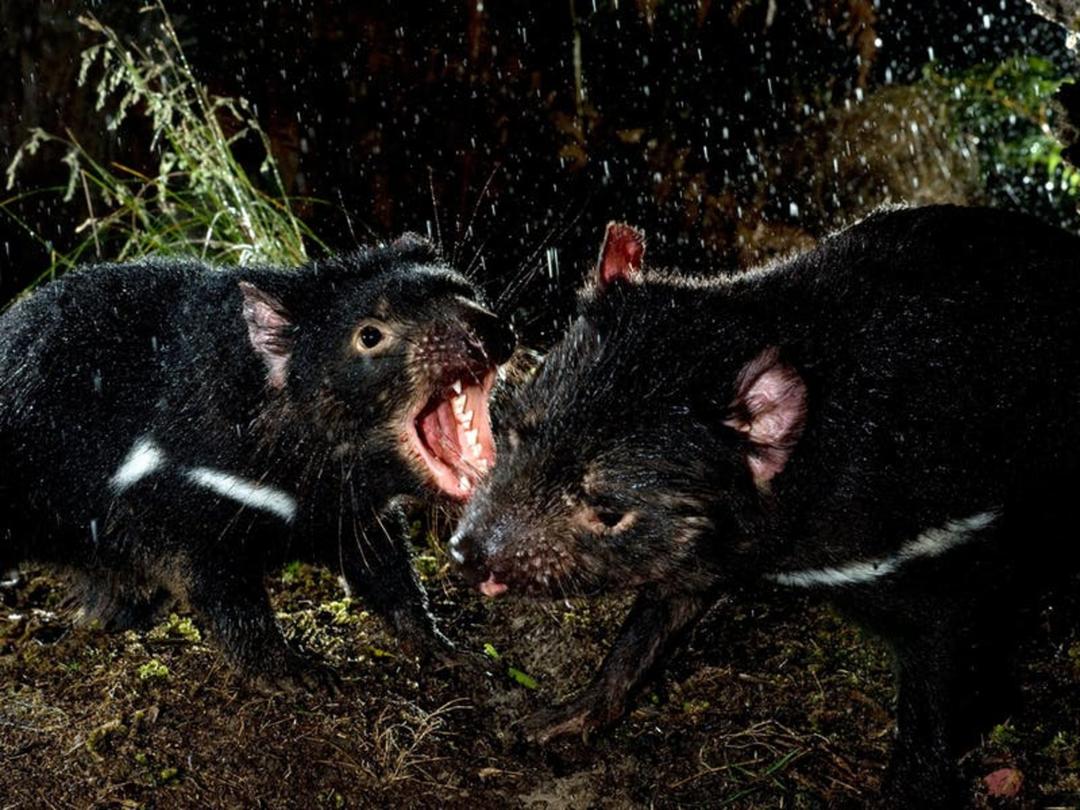 Bicheno
Bicheno TAS 7215, Australia
Melshell Oyster Shack
If you haven't cycled to Melshell Oyster Shack (or perhaps even if you have), take the detour into Dolphin Sands on leaving Swansea. The quirky "shack" is an old blue caravan on a working oyster farm serving only the freshest shellfish, with tables overlooking the leases. Tours and shucking lessons are available.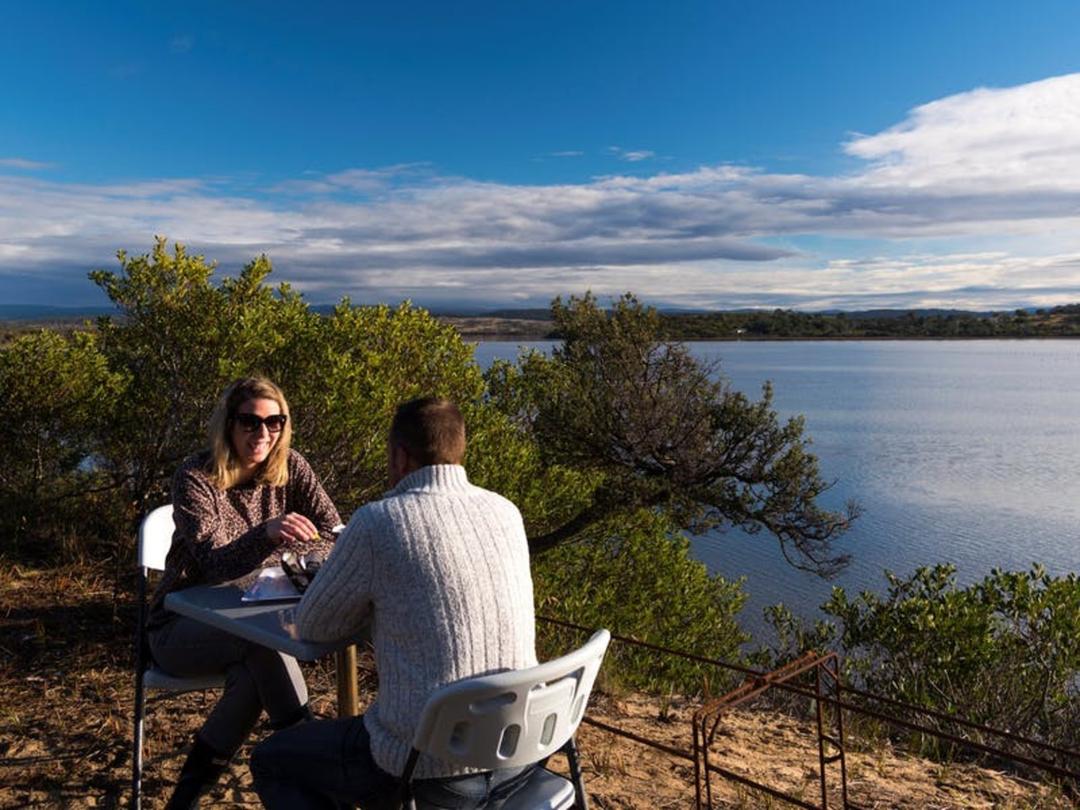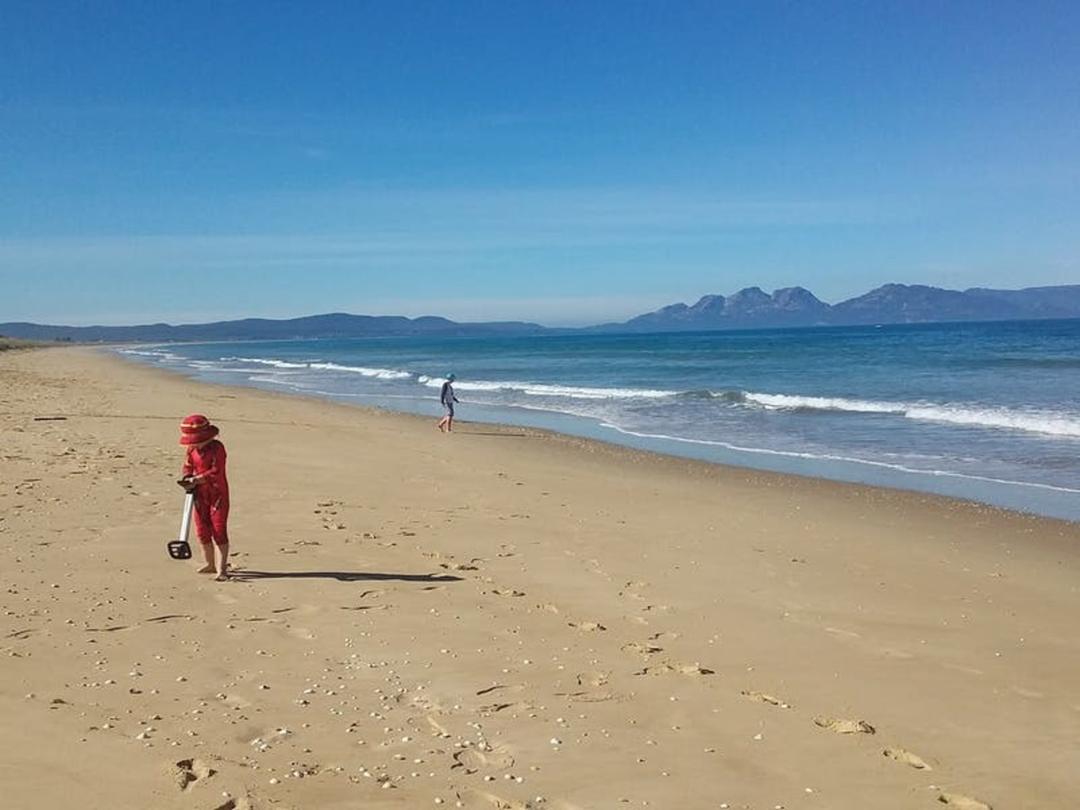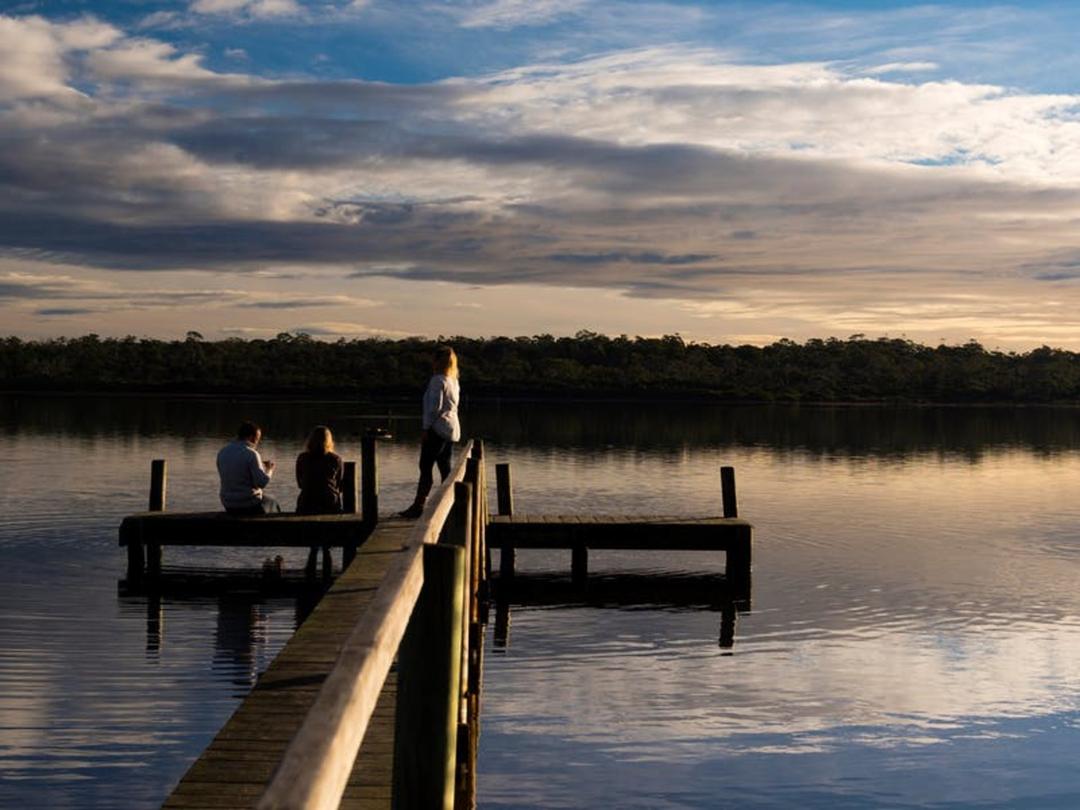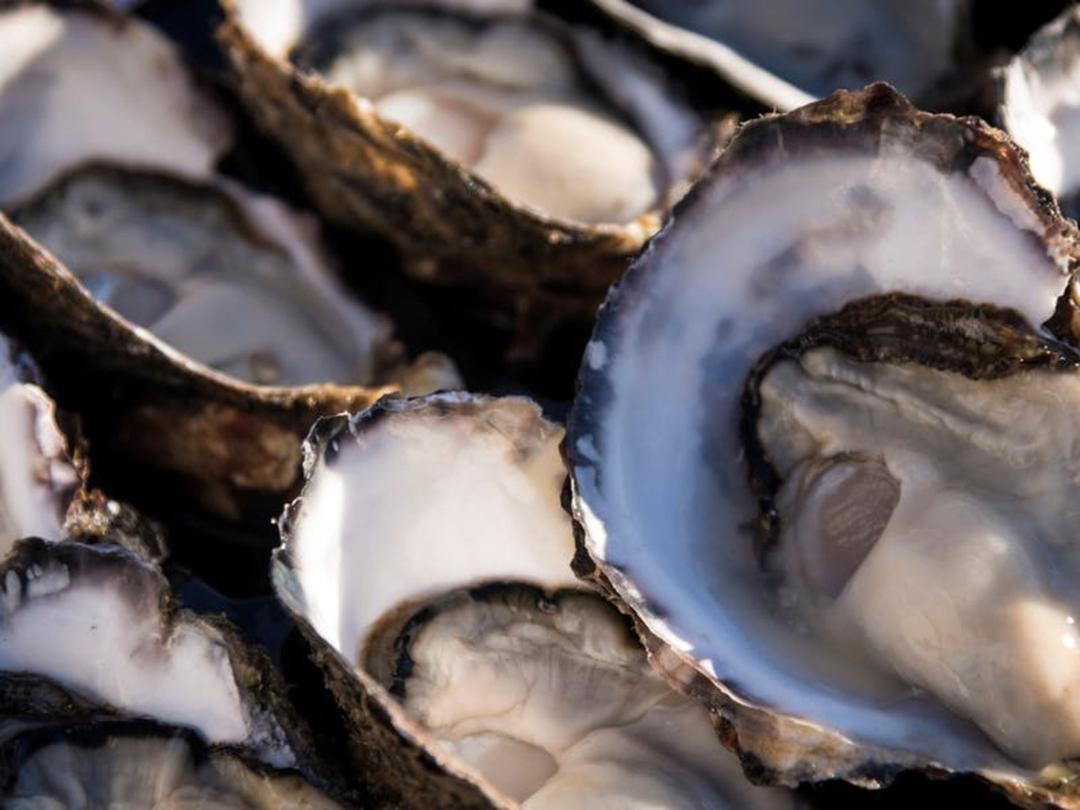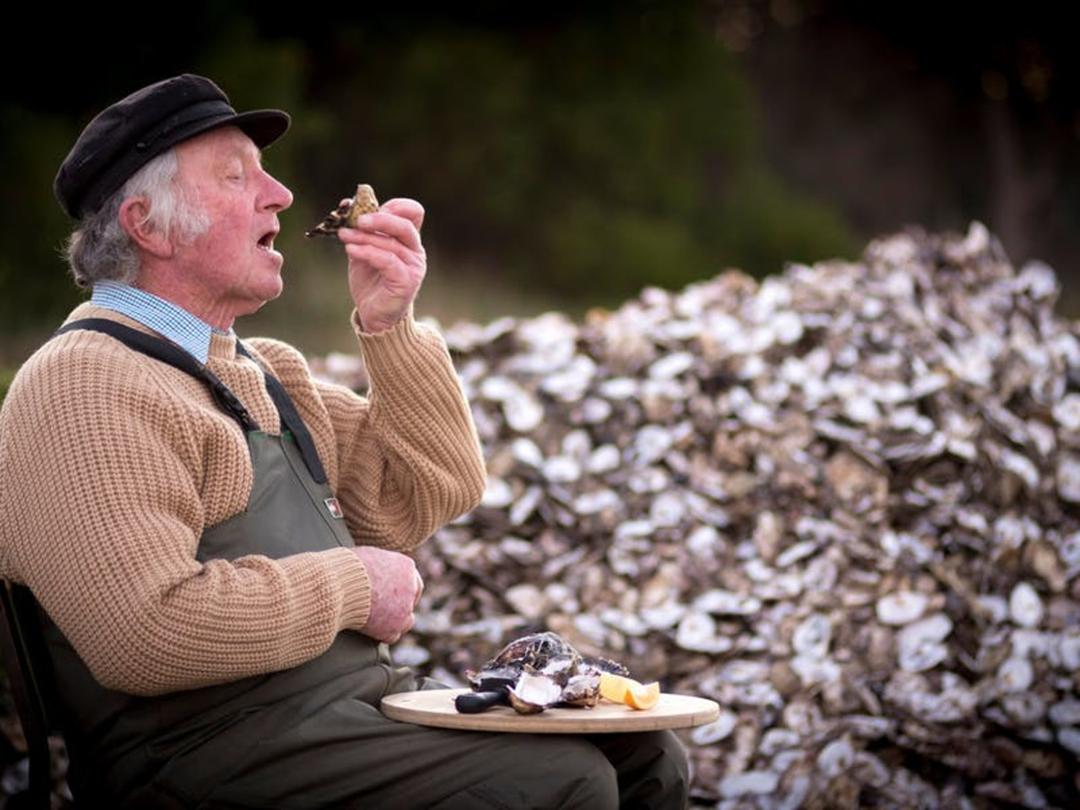 Melshell Oyster Shack
9 Yellow Sandbanks Rd, Dolphin Sands TAS 7190, Australia
Sandpiper Ocean Cottages
Sandpiper Ocean Cottages is a multi award-winning property, perfectly located just north of Bicheno at Denison Beach, on the East Coast of Tasmania. A short stroll through the dunes and you can walk barefoot for miles on the pristine white sand, fish from the beach or swim safely. The only sounds you'll hear are the waves, the birds and the squeak of the sand as you walk. All our cottages are fully self-catering. The 4 two-bedroom cottages sleep five people comfortably and have full laundry and kitchen facilities. They are spacious and modern inside, with large sunny verandas. A cosy log fire and the sounds of the sea make for restful nights. Our executive-style one-bedroom cottage, Ocean View, is designed for couples & has a king bed and ocean views. For those wanting a bit more space and privacy, we also have The Beach House. A stunning three-bedroom, two-bathroom house with beautiful ocean views on 40 acres with its own beach access, it sleeps up to eight people. Sandpiper Ocean Cottages is the perfect place to relax, unwind and be inspired. If you prefer to be closer to the amenities of town, we also have a lovely 3 br house high on the hill in Bicheno. With panoramic views of the ocean, 'The Lookout' is ideal for family groups.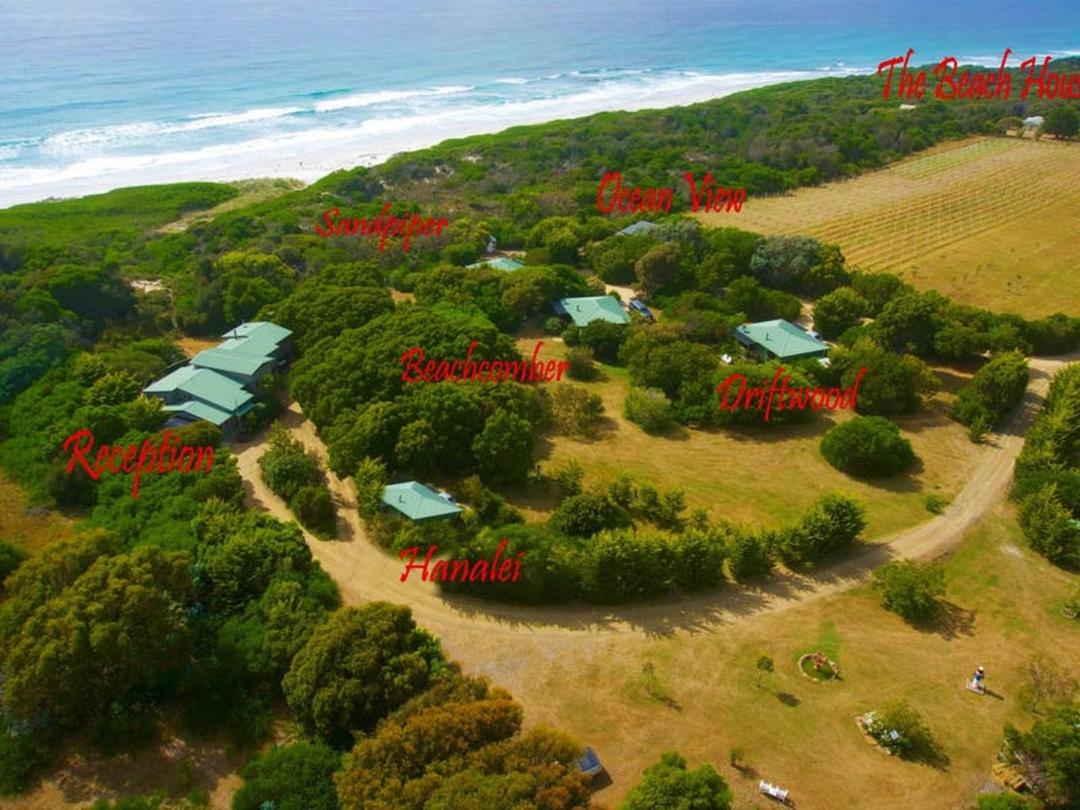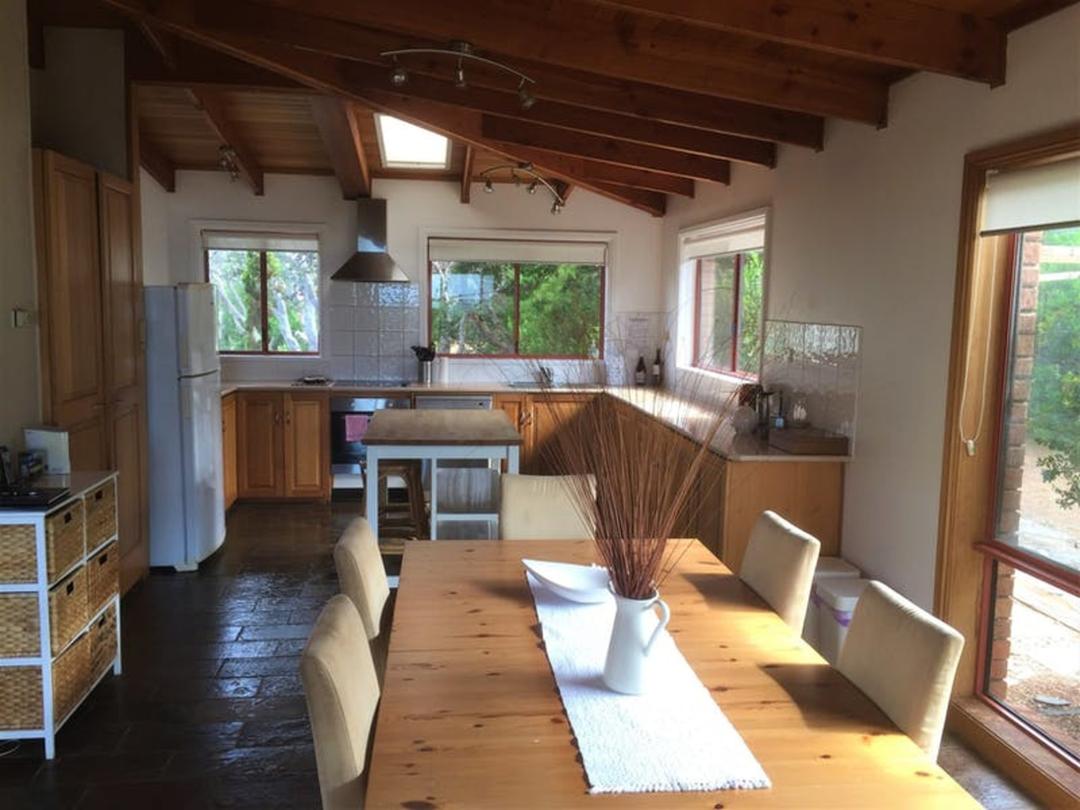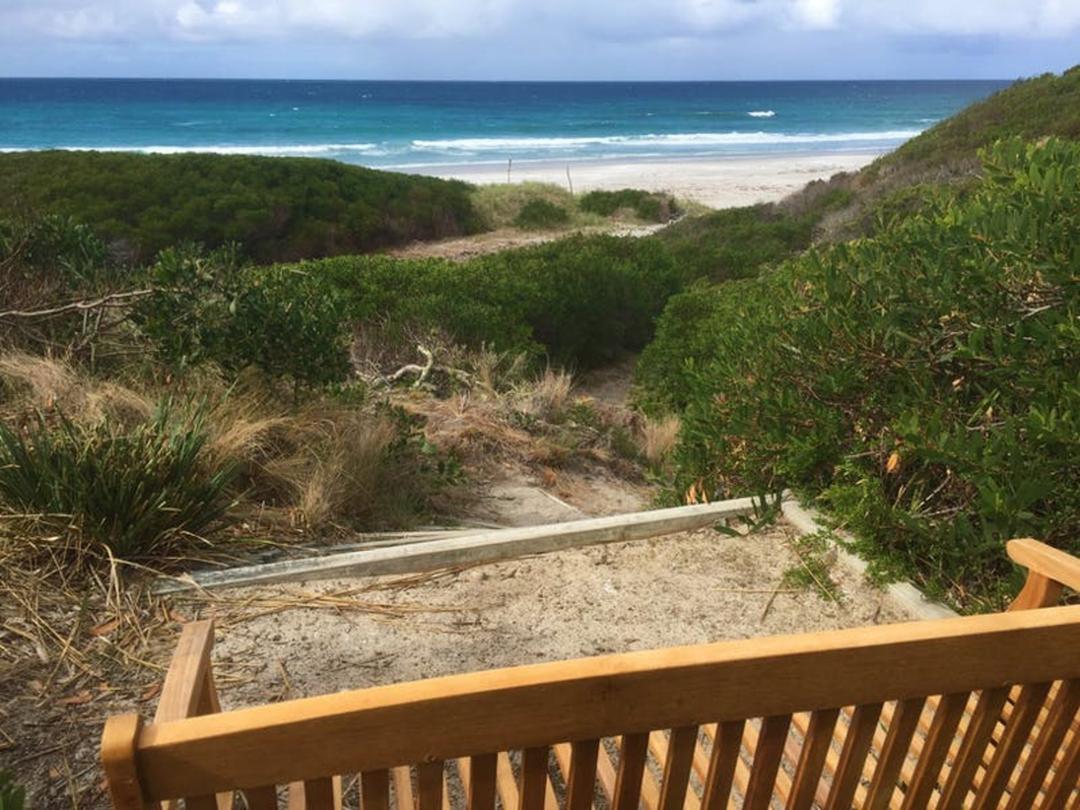 Sandpiper Ocean Cottages
18546 Tasman Hwy, Douglas River TAS 7215, Australia
Swansea Cycle Tours and Bike Hire
Crank into the day on a cycling trip with Swansea Cycle Tours. Two options: pedal through private land between three vineyards, or cycle the quiet road (or the sands of Nine Mile Beach, if tides permit) to Melshell Oyster Shack.
Swansea Cycle Tours and Bike Hire
17 Old Spring Bay Rd, Swansea TAS 7190, Australia
The Farm Shed East Coast Wine Centre
Driving through the vineyards around Cranbrook will likely generate a thirst, which leads to the Farm Shed East Coast Wine Centre in Bicheno. The shed showcases wines from every vineyard on the east coast, including those without cellar doors.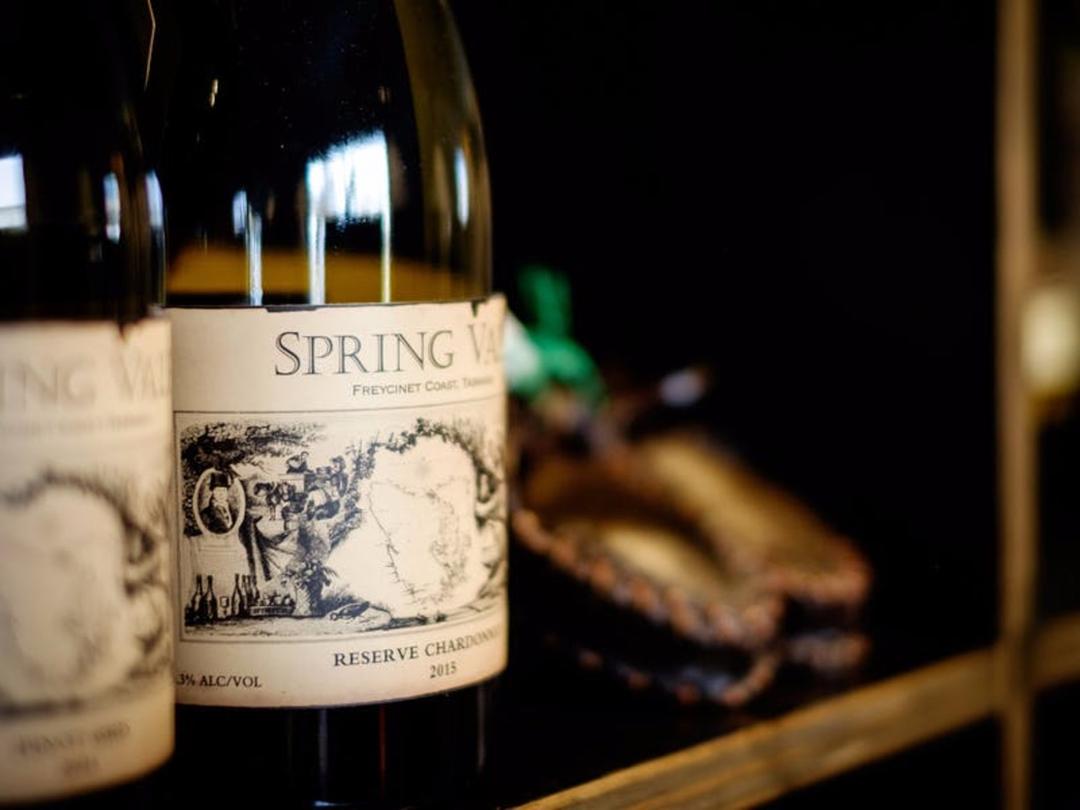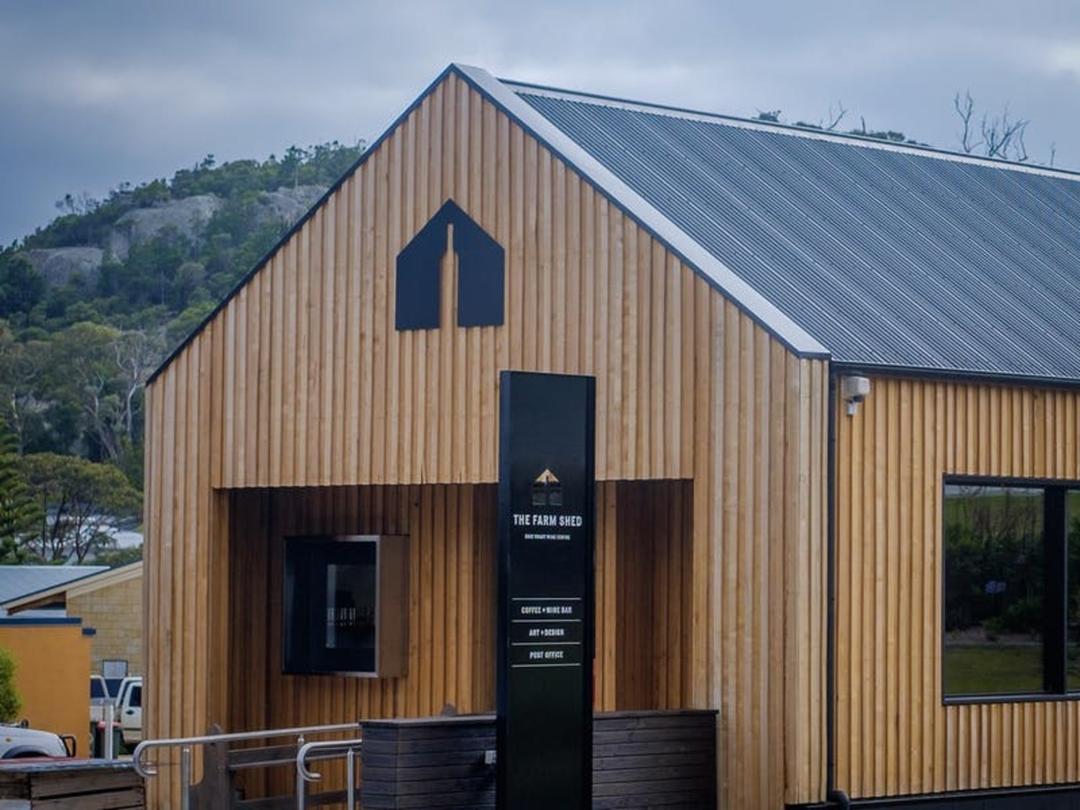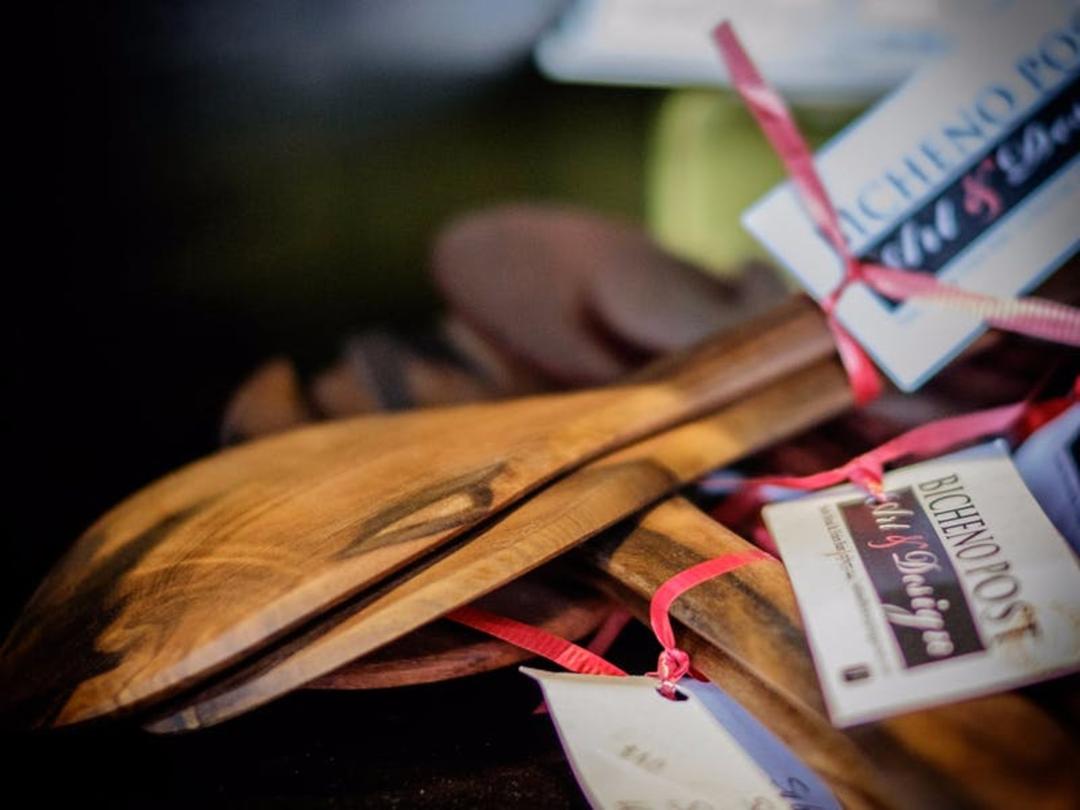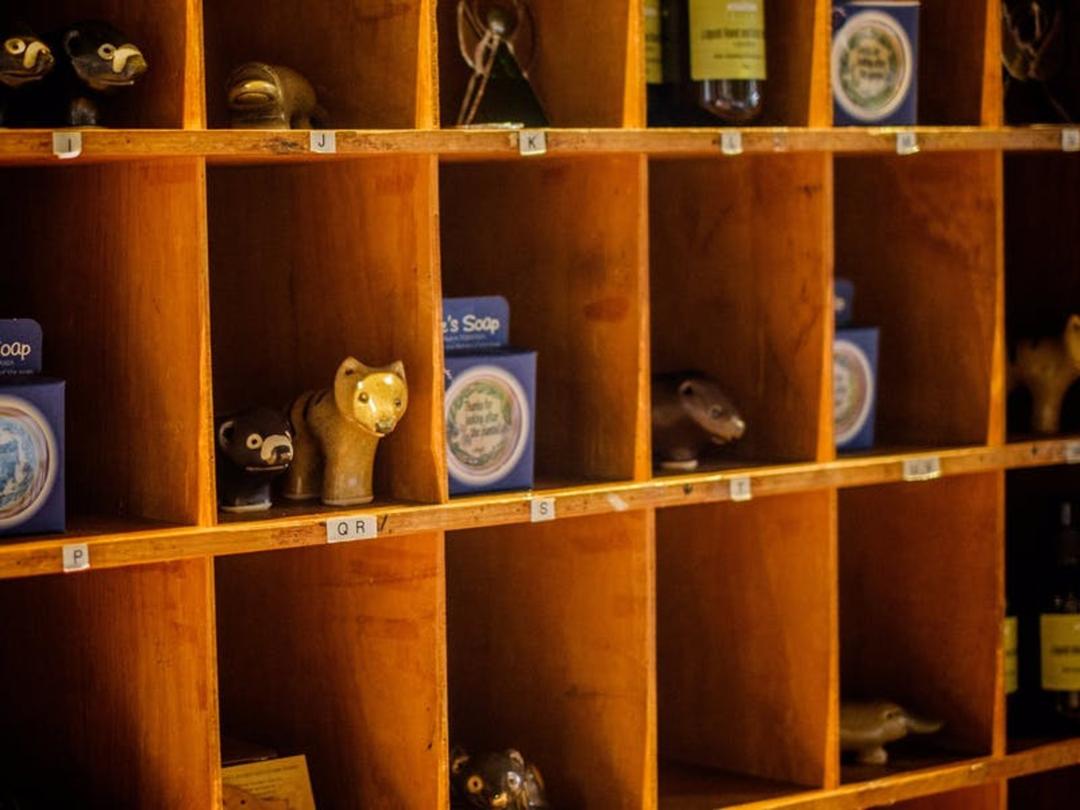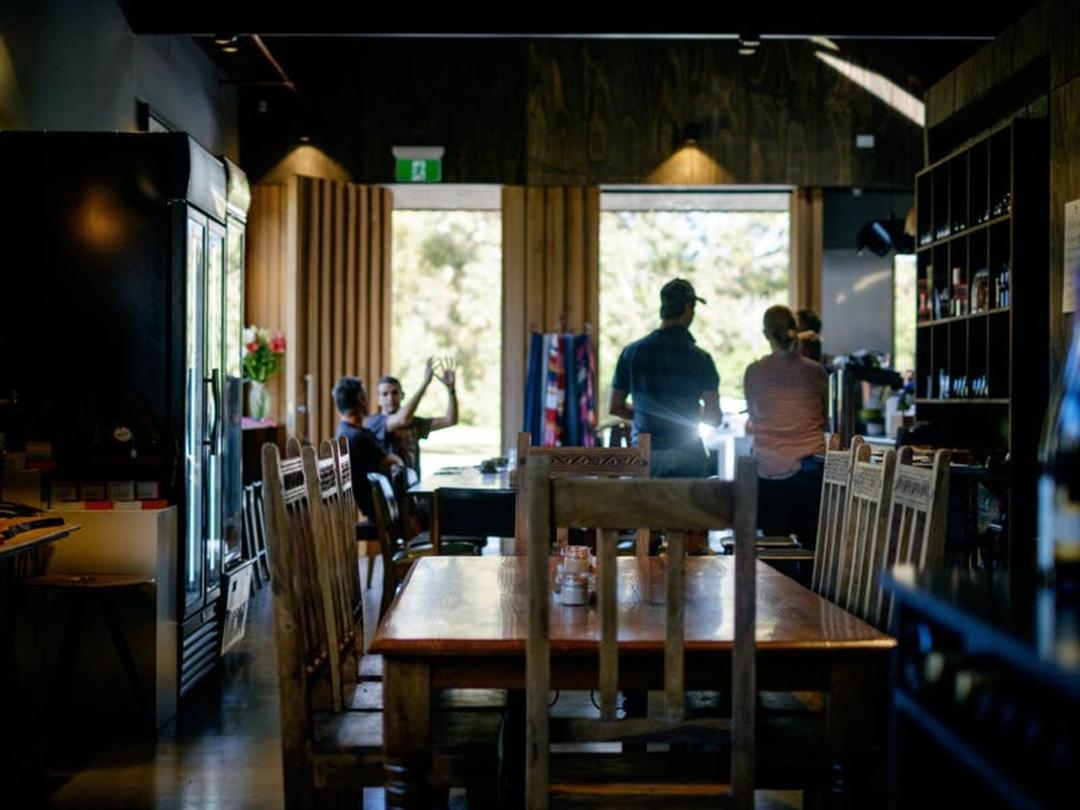 The Farm Shed East Coast Wine Centre
53a Burgess St, Bicheno TAS 7215, Australia
Bicheno Penguin Tours
Meanwhile, Bicheno's nightlife is truly wild - watch little penguins waddle ashore with Bicheno Penguin Tours, or join a Devils in the Dark tour at East Coast Nature World to observe Tasmanian devils living nocturnally. Bicheno Penguin Tours takes you to see fairy penguins at dusk on Tasmania's East Coast. The nightly evening tours offer a rare and thrilling chance to visit a private rookery. You can watch the fairy penguins (also known as the little penguin) emerge from the ocean and head for their homes. Established by Bicheno locals to protect the penguin population, the tour lets you get close to the penguins without disturbing their nightly journey. Tours operate daily except Good Friday, Christmas Day and New Year's Eve. Tours depart at dusk and penguin numbers vary seasonally. Bookings are essential for penguin tours.
Bicheno Penguin Tours
70 Burgess St, Bicheno TAS 7215, Australia
Douglas Apsley National Park
Douglas-Apsley National Park is a few kilometres north of Bicheno on Tasmania's east coast. This beautiful park features dry sclerophyll forest and riverside walking tracks, swimming holes, birdlife and Oyster Bay pines. Walks include the 20-minute return stroll to the Apsley Waterhole, the three-hour Apsley Gorge circuit and the three-day north-south bushwalk through the park. Douglas-Apsley National Park is close to the Freycinet Peninsula and the quaint towns along Tasmania's beautiful east coast. While in the area you can also swim, snorkel or try your hand at deep-sea fishing. Nearby are coastal wineries and renowned Wineglass Bay in nearby Freycinet National Park. Douglas-Apsley National Park is just over a two-hour drive (174 kilometres) southeast of Launceston
Douglas Apsley National Park
Bicheno TAS 7215, Australia
Bicheno Blowhole
Fuel up at Bicheno's Blue Edge Bakery, then join Bicheno's Foreshore Footway, which follows the town's coastline for three kilometres between Redbill Beach and the watery gargles of the Bicheno Blowhole. A short, steep climb leads to Whalers Lookout for views over Bicheno.
Bicheno Blowhole
Douglas St, Bicheno TAS 7215, Australia
Have Story To Share?
Blog with Trip.Social
Reach new audiences and maximize your potential.