3 Days around Deloraine
Connect with nature, float down a river, head underground and absorb the artistic energy of Deloraine.
Credit: discovertasmania.com.au
Deloraine
The streets of Deloraine are lined with Georgian and Victorian buildings classified by the National Trust, making this arts-minded town a fascinating place to stroll. The Deloraine Streetscape Sculptures are a collection of 23 works dotted around town, creating an hour-long walk along the banks of the Meander River and Emu Bay Road, past galleries and boutiques.
Deloraine
Deloraine TAS 7304, Australia
Blakes Manor
Spend the night at Blakes Manor, one of Deloraine's oldest buildings, or head 25 minutes out of town to the solitude of The Peak Forest Retreat, under the summit of Mother Cummings Peak.
Blakes Manor
18 W Goderich St, Deloraine TAS 7304, Australia
Deloraine Deli
Located near the Visitor's Centre, Deloraine Deli is a licensed cafe, providore and restaurant with a welcoming, family friendly atmosphere. Offering an extensive day menu which includes a range of food from light snacks to hearty meals. Our commitment to quality continues throughout. Tea and coffee lovers, we use locally roasted Ritual coffee and Art of Tea loose leaf teas. Breakfast menu available every morning and all day on Sunday. Our Tasmanian focused drinks menu includes local wines, craft beers and ciders. Friday and Saturday night, our evening menu offers delicious seasonal dishes showcasing premium local produce. We stock Tasmanian deli lines and gourmet treats, souvenirs and gift ideas.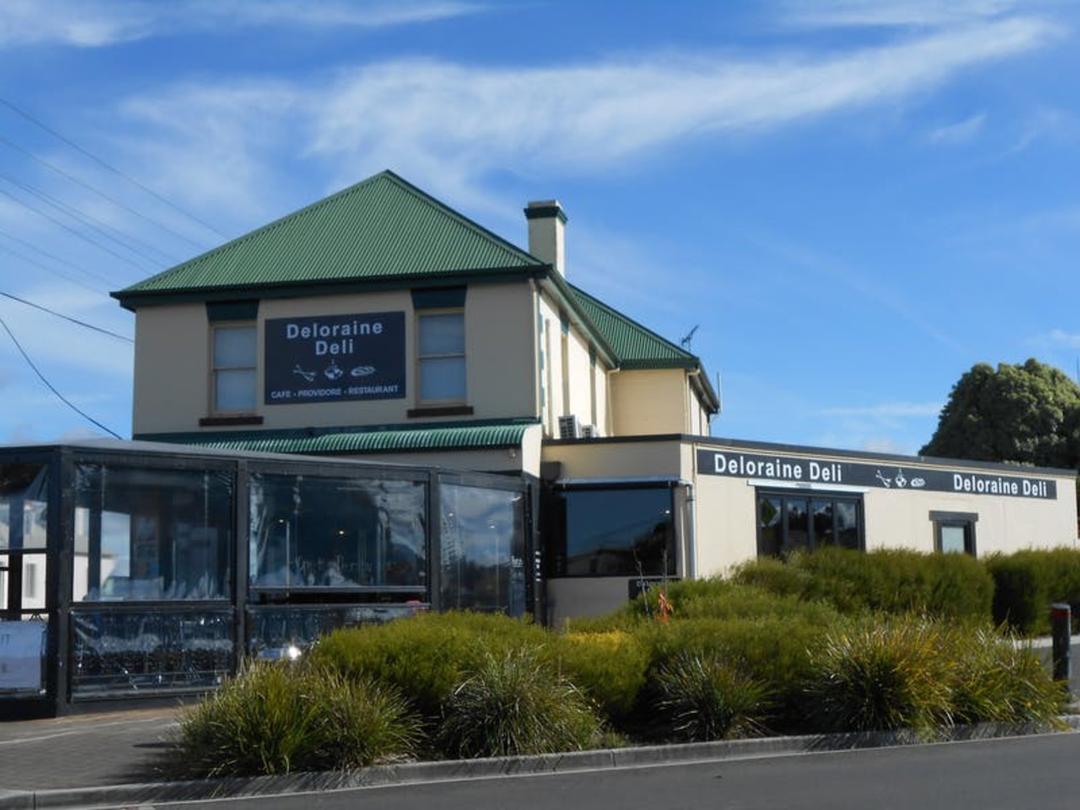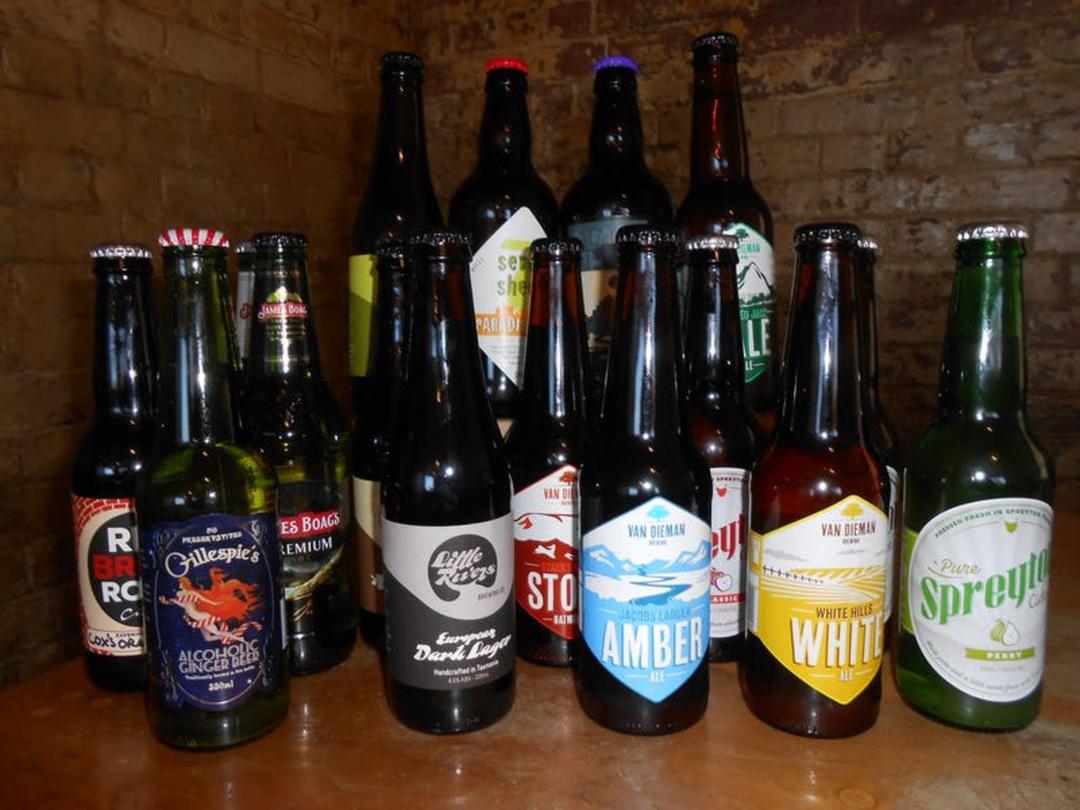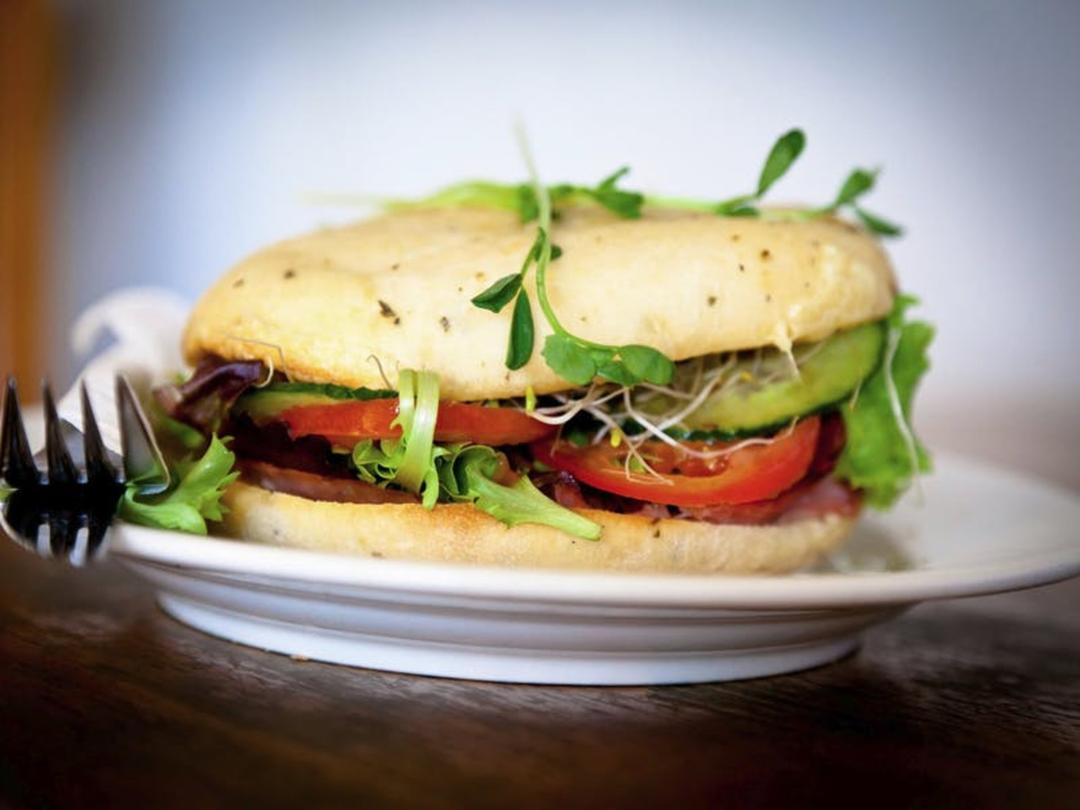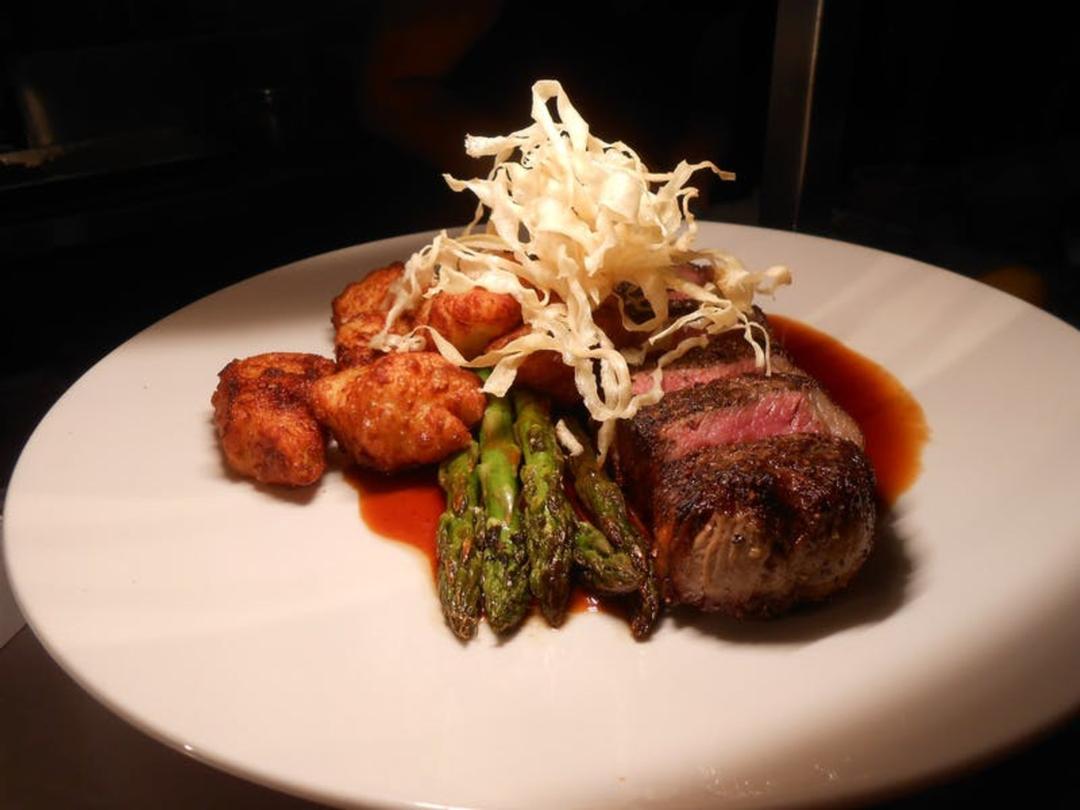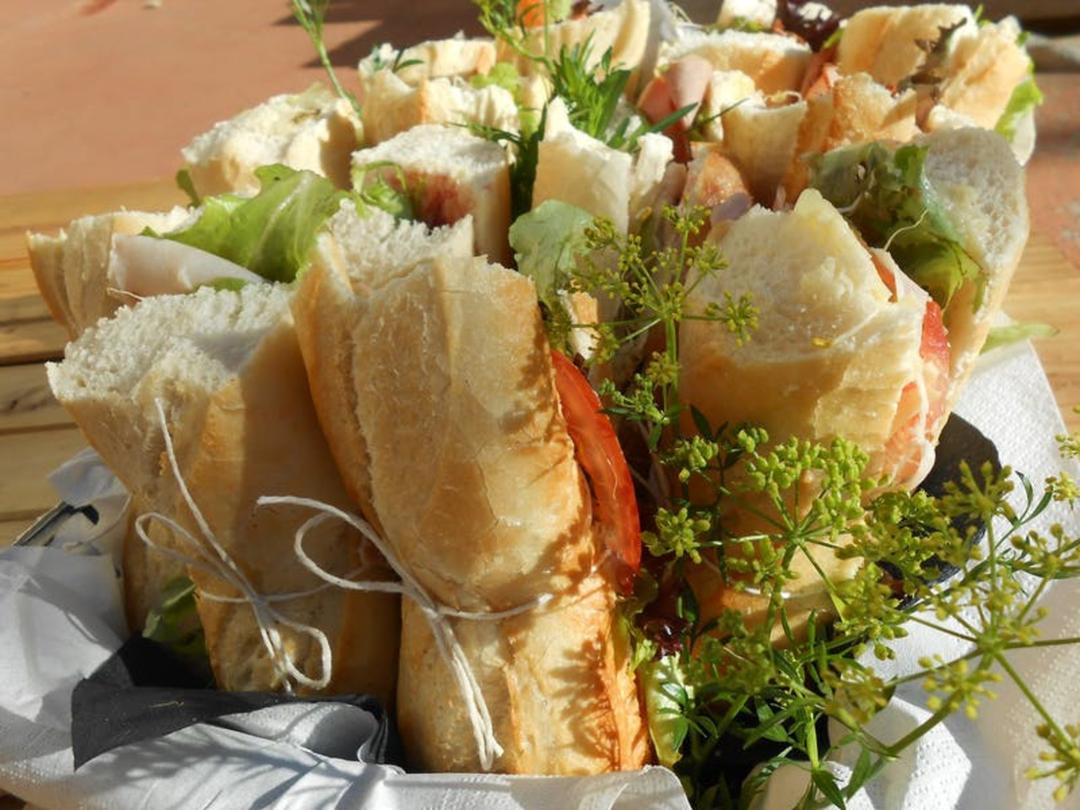 Deloraine Deli
81 Emu Bay Rd, Deloraine TAS 7304, Australia
Empire Hotel Deloraine
Café by day, Restaurant by night. In 1917 AJ Fowler ran a bicycle factory in the corner of the Empire Hotel. Fowler bicycles became well regarded in the District and were exported to Melbourne. At Cycles we aim to reflect this spirit in a casual and friendly setting, bringing you quality seasonal food built on the natural cycles of northern Tasmania.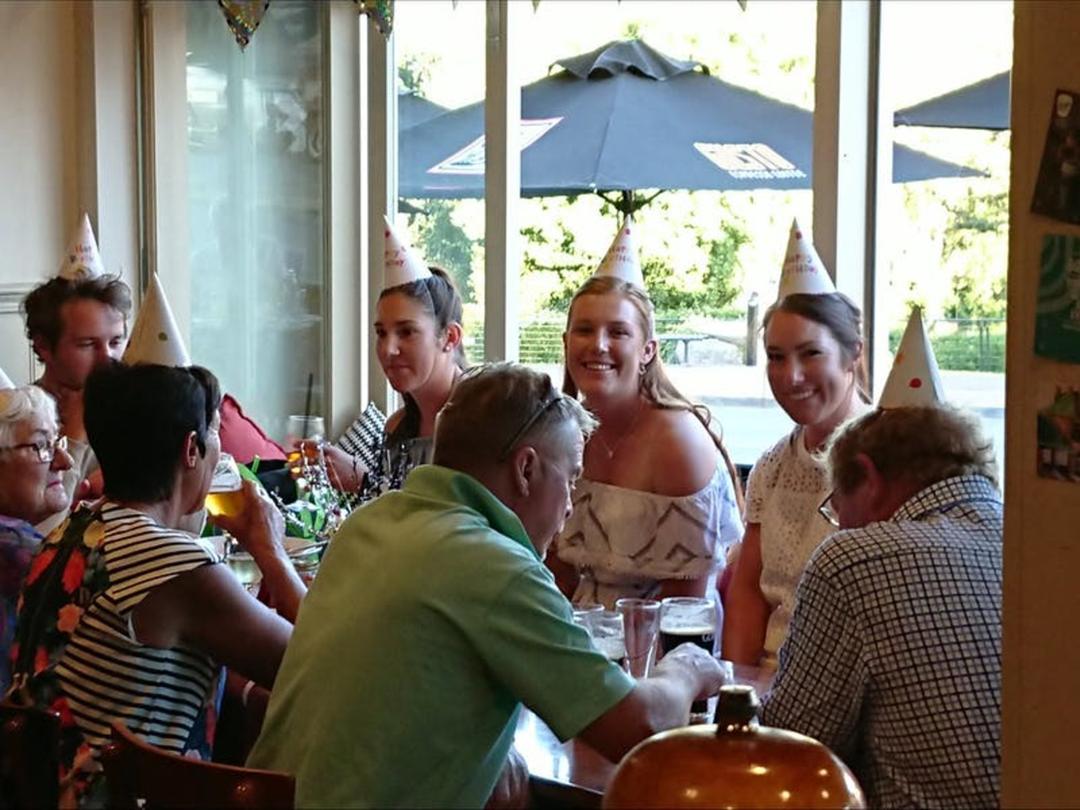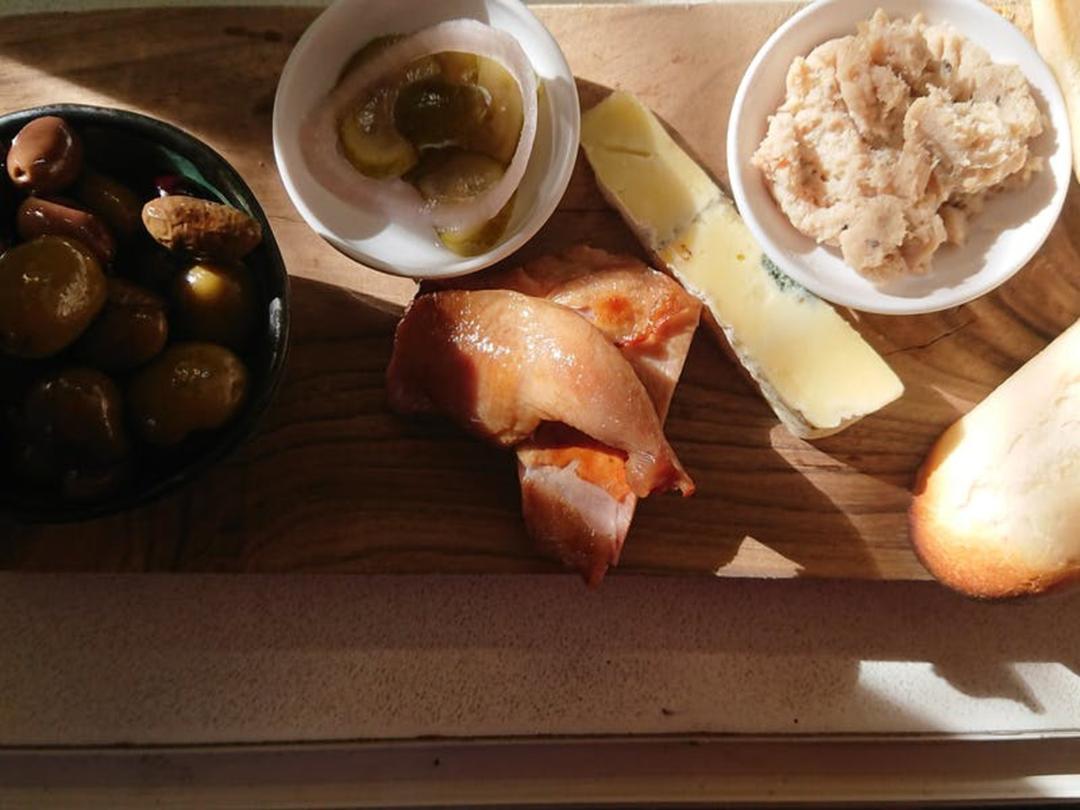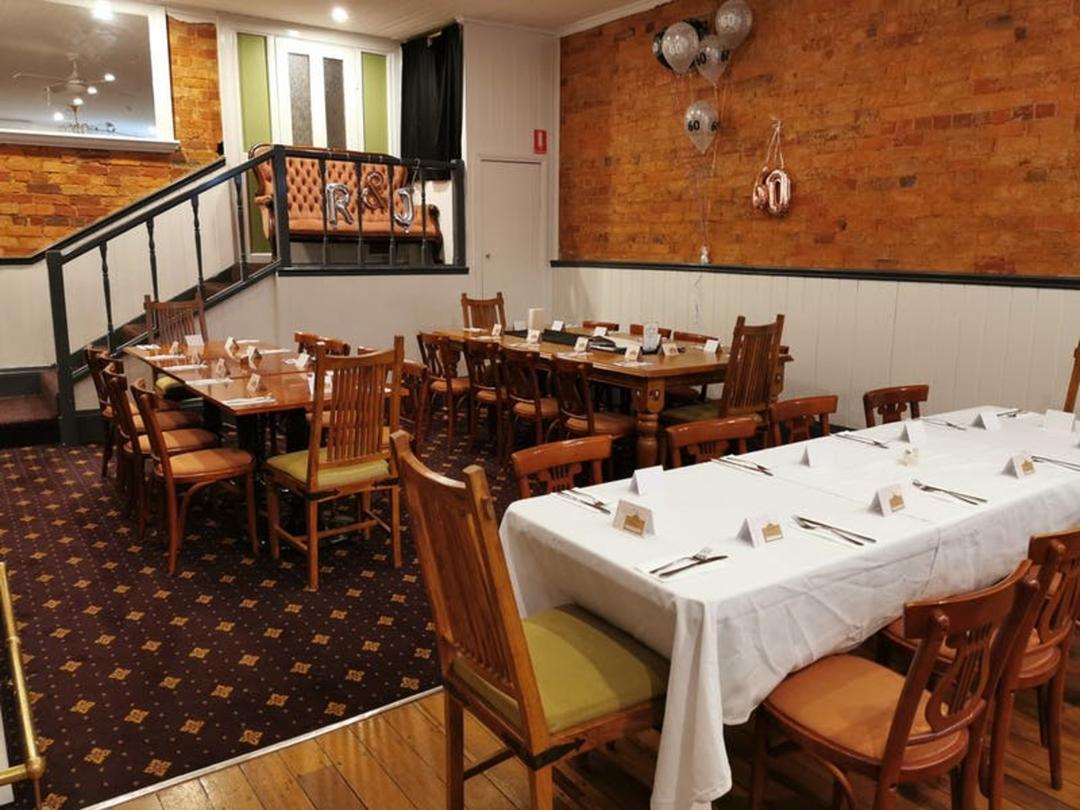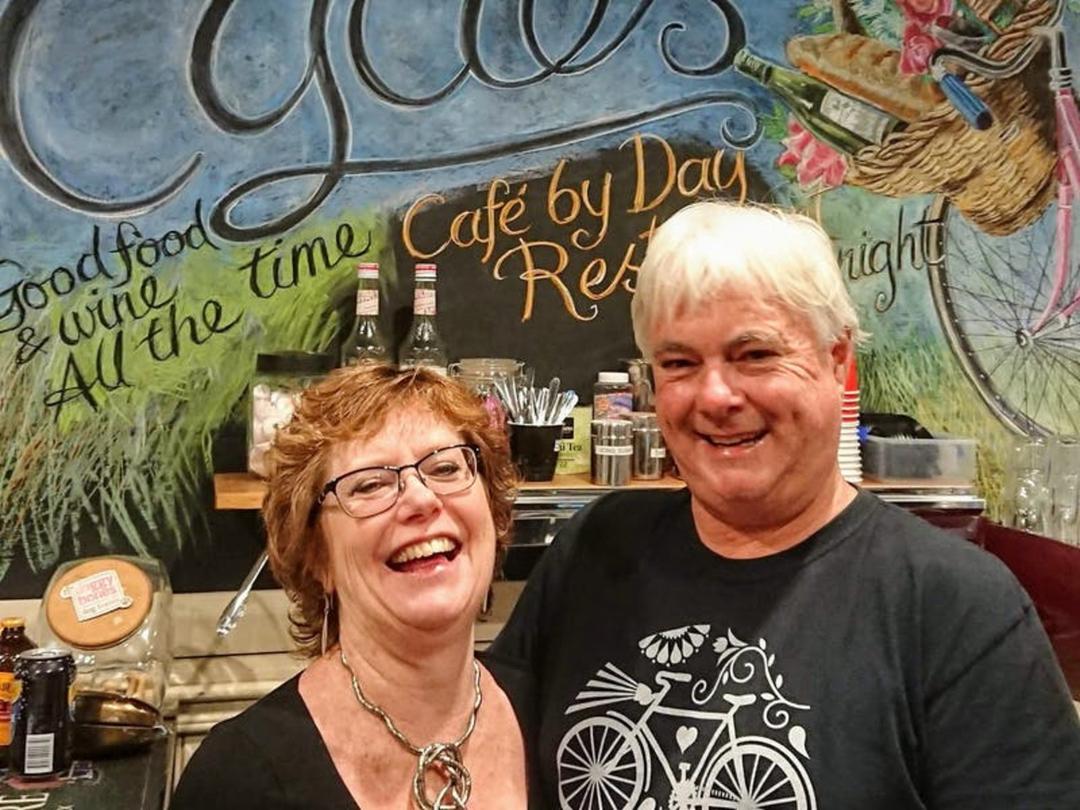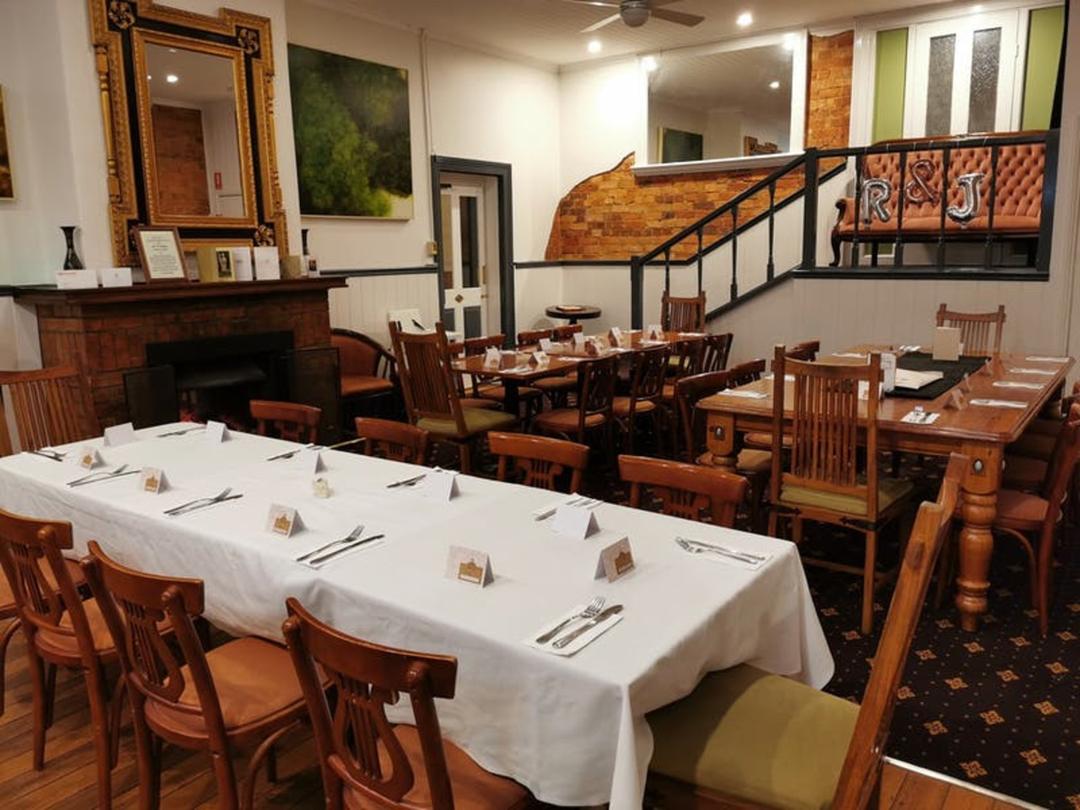 Empire Hotel Deloraine
19-23 Emu Bay Rd, Deloraine TAS 7304, Australia
6137 Bass Hwy
Ashgrove is a Tasmanian family-owned and operated company, with a team of dedicated locals, have been producing award-winning dairy products for over 24 years. Visit us onsite at the Ashgrove Cheese factory and Tasmanian farm store. Come in and try our creamy farm ice-cream, fresh bottled milk, cheese, cream and butter. Stock up on provisions, including gourmet Tasmanian produce, cheese platters, grilled cheese sandwiches and locally roasted coffee made with our award-winning farm milk. Sneak a peek through the viewing window, where you will get a behind the scenes look at how we make our cheese using traditional techniques with modern methods.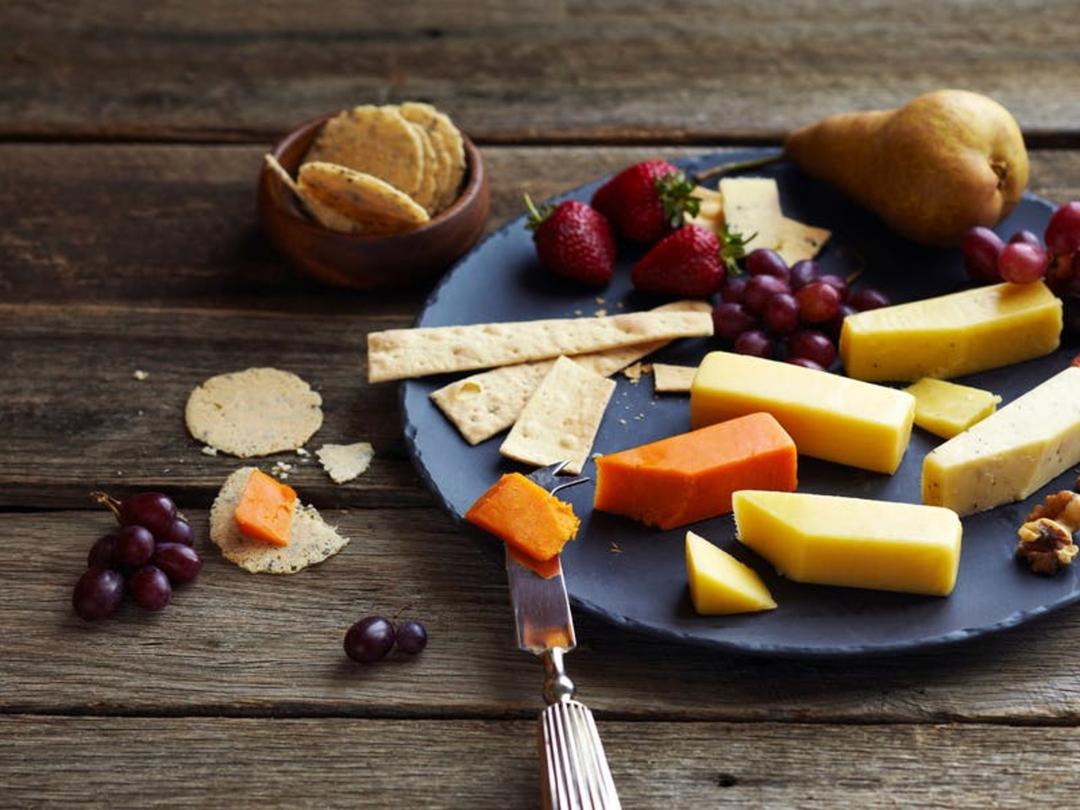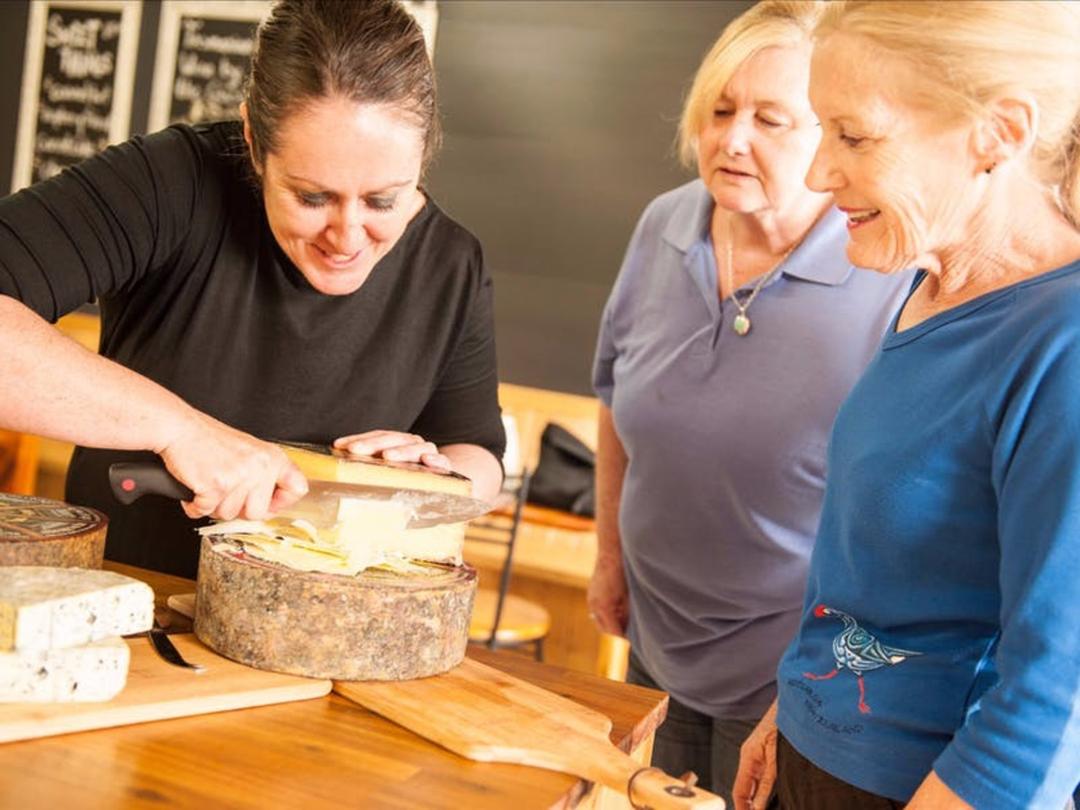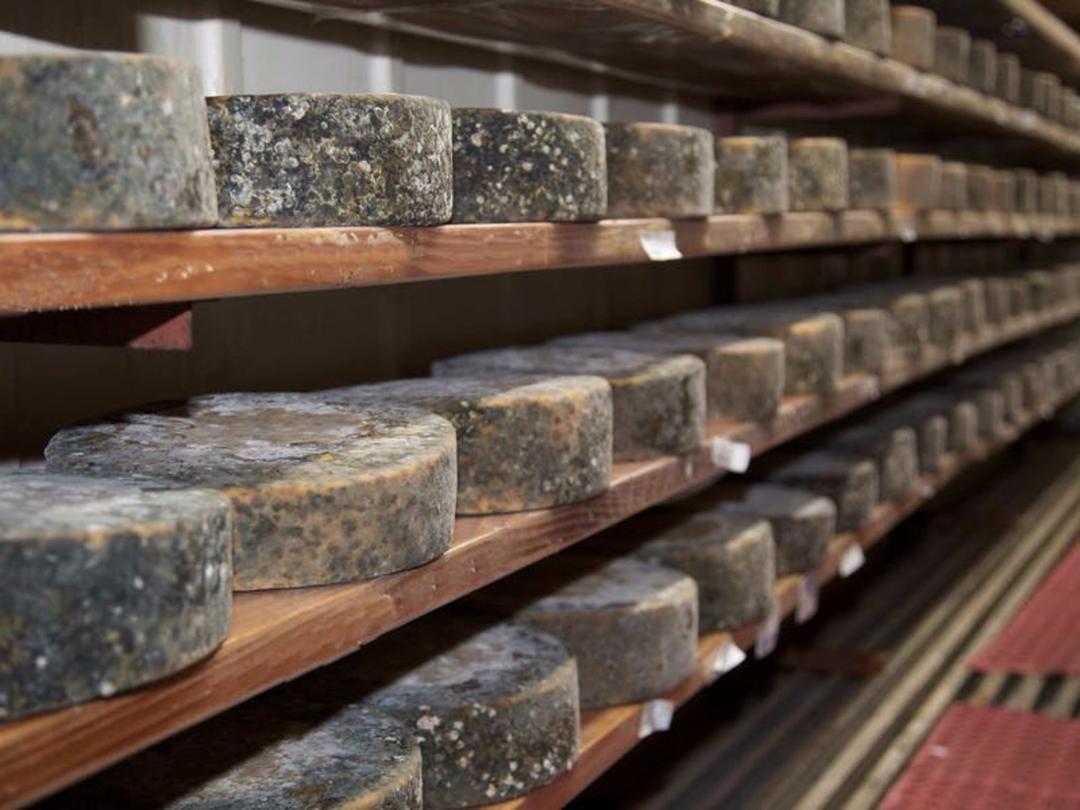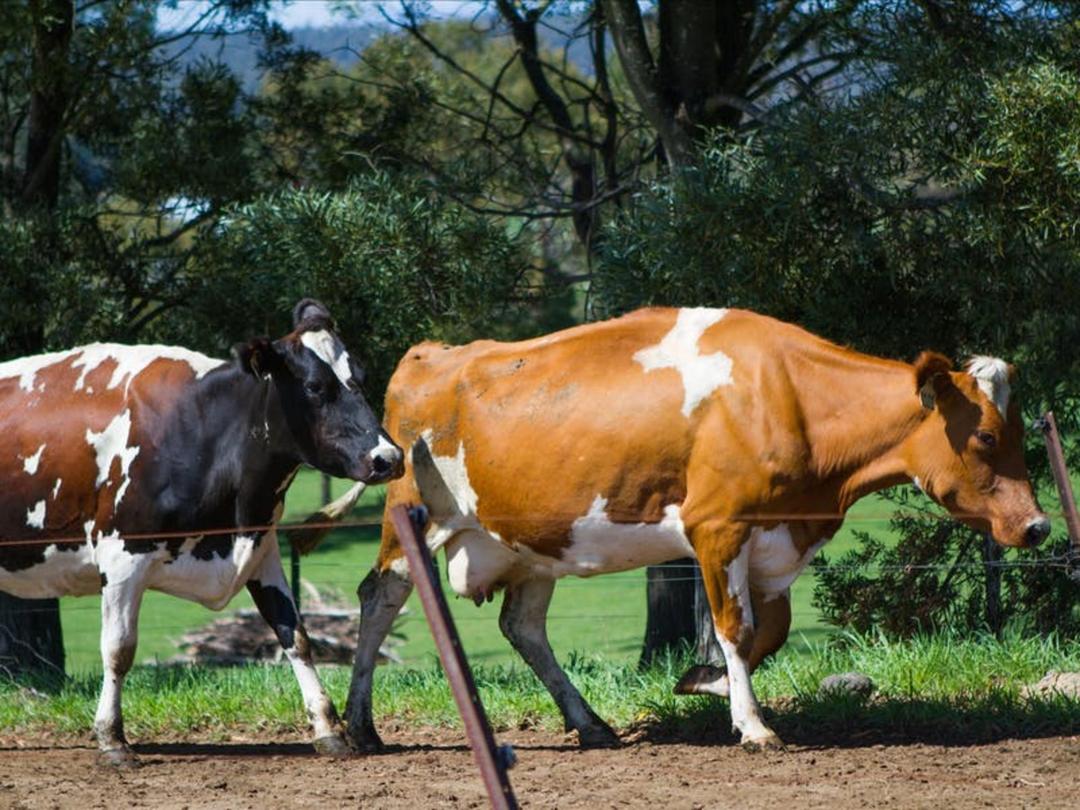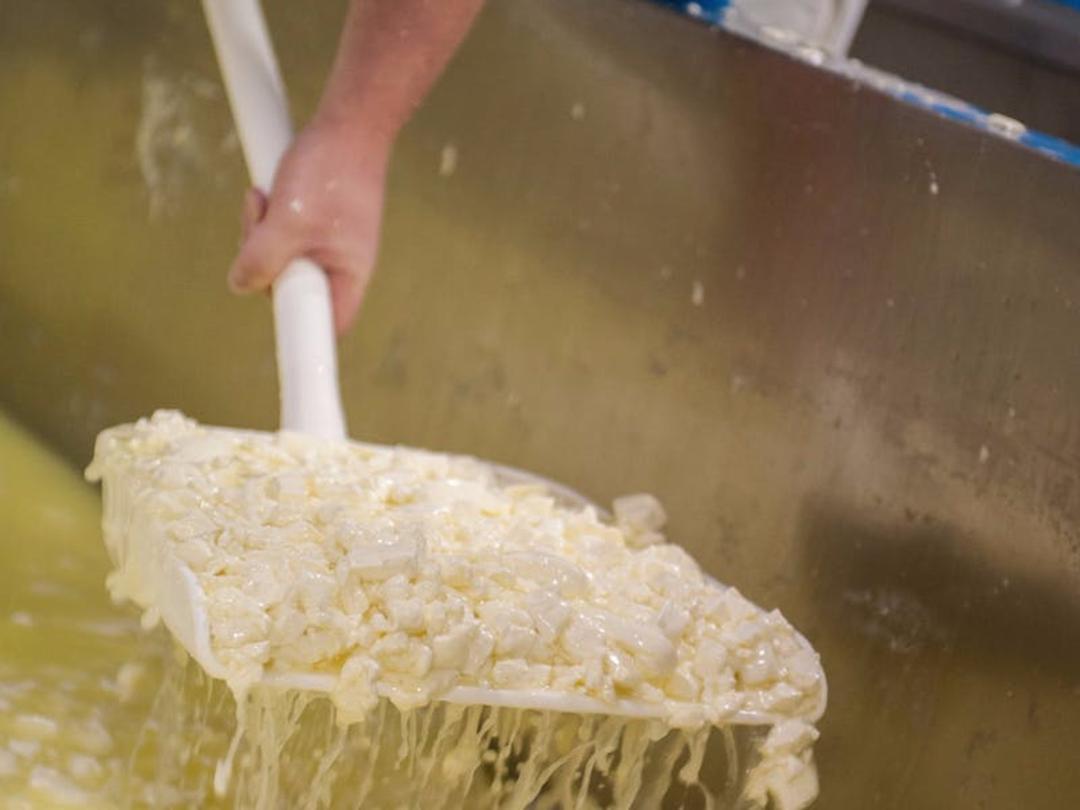 6137 Bass Hwy
6137 Bass Hwy, Elizabeth Town TAS 7304, Australia
Meander River
To see the forest from a different perspective, try shooting the Meander River on a sledging trip, a bit like rafting for one through the river rapids, with Meander Wilderness Experiences. Meander Wilderness adventure is the ultimate river sledding experience that will unleash your inner thrill seeker and leave you buzzing with excitement. We're passionate about our region and excited to share our wilderness playground with you. You will get up close and personal with our beautiful part of the world, taking on the bumps and turns of the pristine Meander River. Experience a rush like no other- a unique, immersive and wild adventure.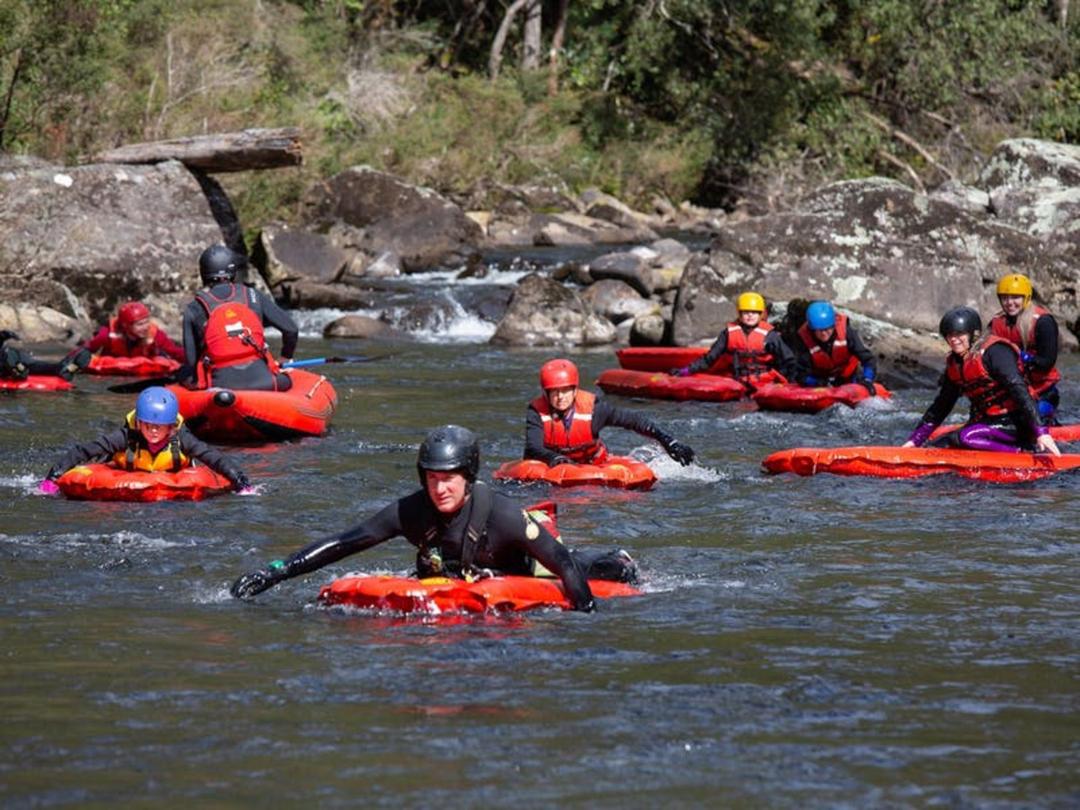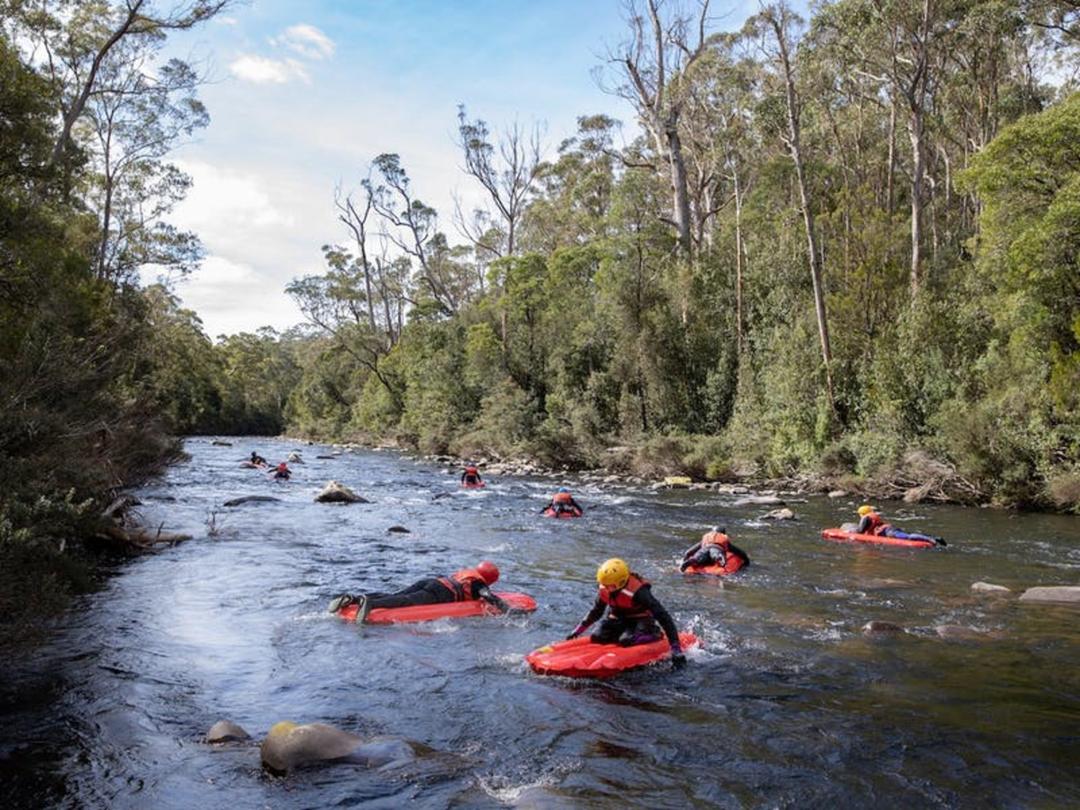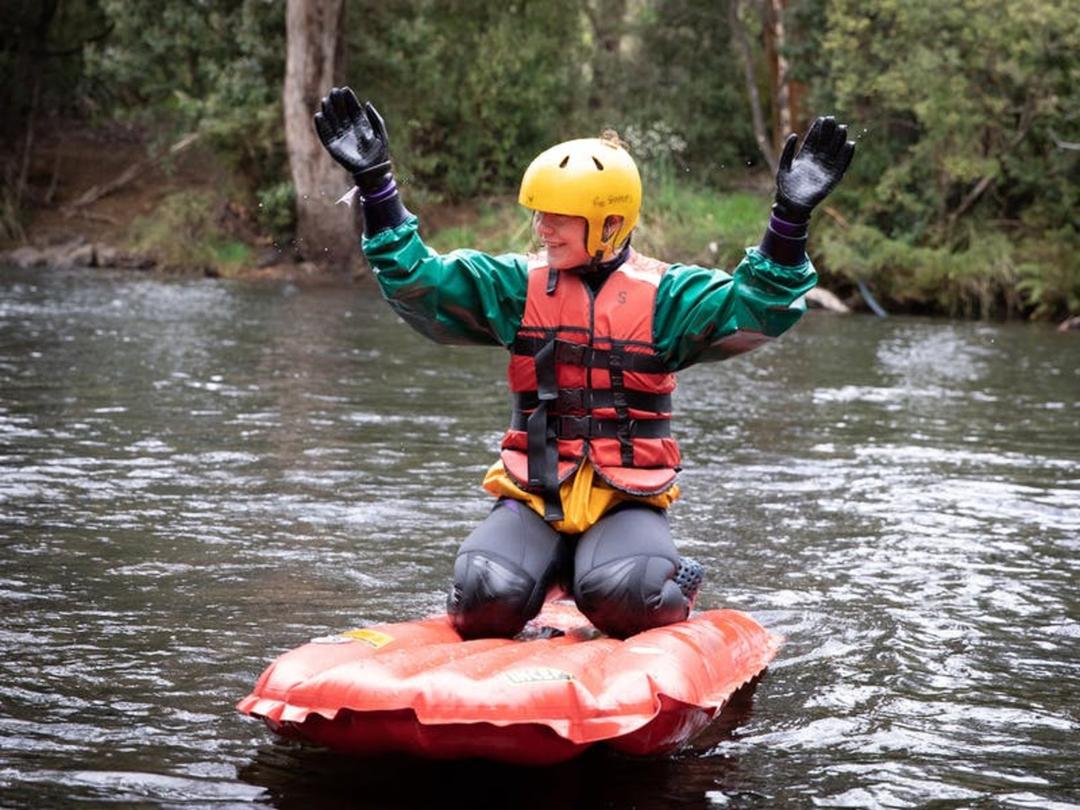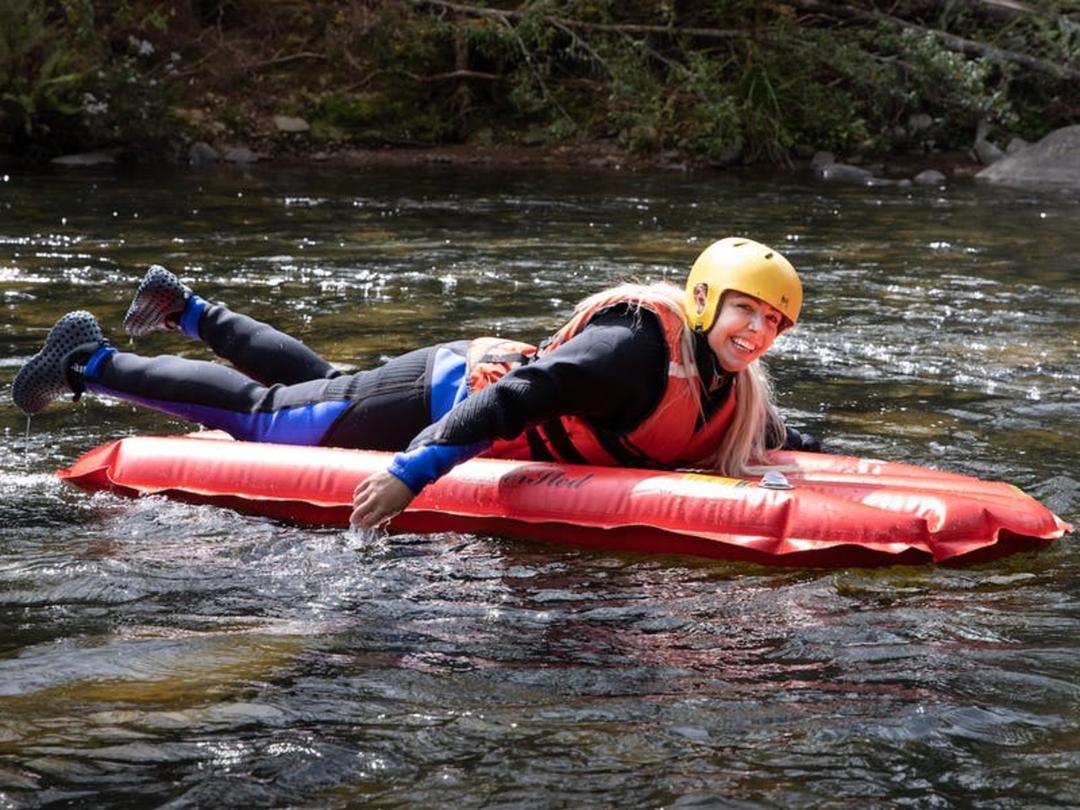 Meander River
Meander River, Tasmania, Australia
Christmas Hills Raspberry Farm Cafe
Christmas Hills Raspberry Farm Café, at Elizabeth Town, is a 30-minute drive from Devonport and a 45-minute drive from the Launceston Airport. The Cafe is just off the Bass Highway on the road to Cradle Mountain and a member of the new and exciting Cradle to Coast Tasting Trail. Whether it's a three-course meal, glass of Tasmanian wine, hot breakfast or takeaway homemade raspberry ice cream, the Christmas Hills Raspberry Farm Cafe's talented chefs use the freshest local ingredients and stands by its tag line 'the way life should taste'. In winter, sit by the fire overlooking the beautiful lakeside setting or sit in the garden room which opens up in summer to encourage alfresco dining. The Farm Shop offers free tastings with a complementary (and highly addictive) Gourmet Chocolate-Coated Raspberry, the cafe's signature product! Fresh raspberries are sold during the season and frozen raspberries in the colder months, along with many other raspberry featured products. After a meal stroll around the lakeside boardwalk, overlooking birdlife and the commercial raspberry farm. There is also sports equipment, play area and treasure hunts to keep the young ones entertained for hours! Visit our Website, TripAdvisor, Facebook and Instagram pages for more information.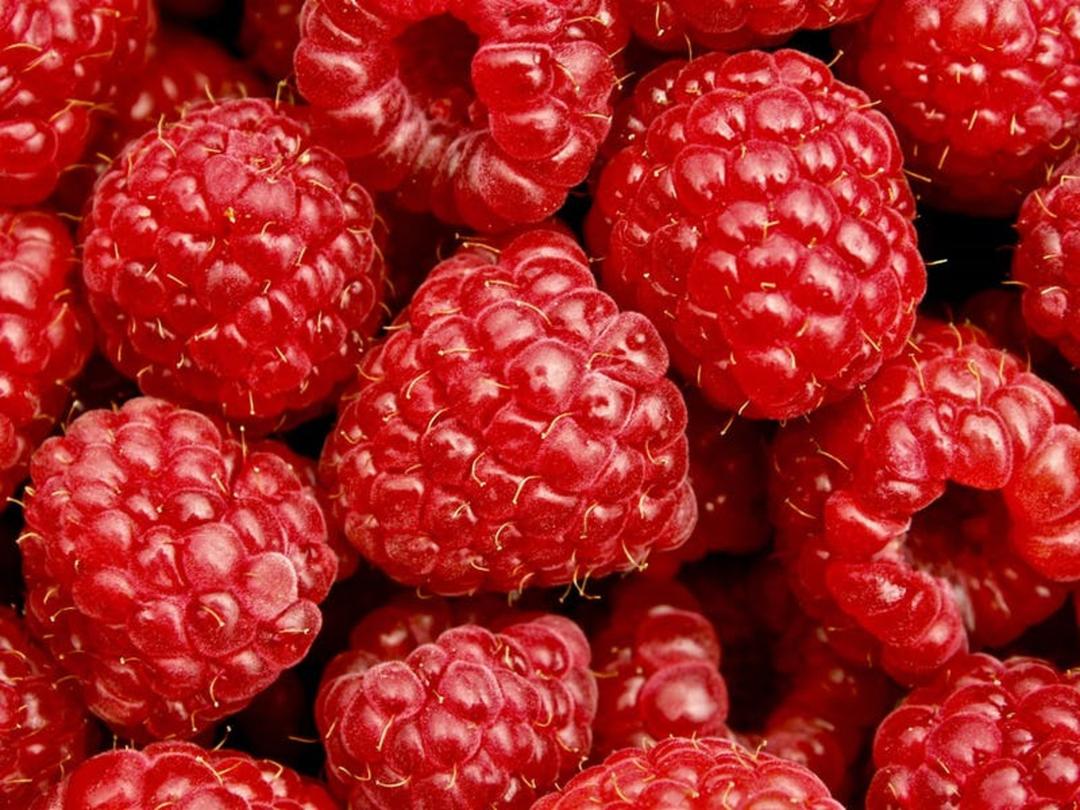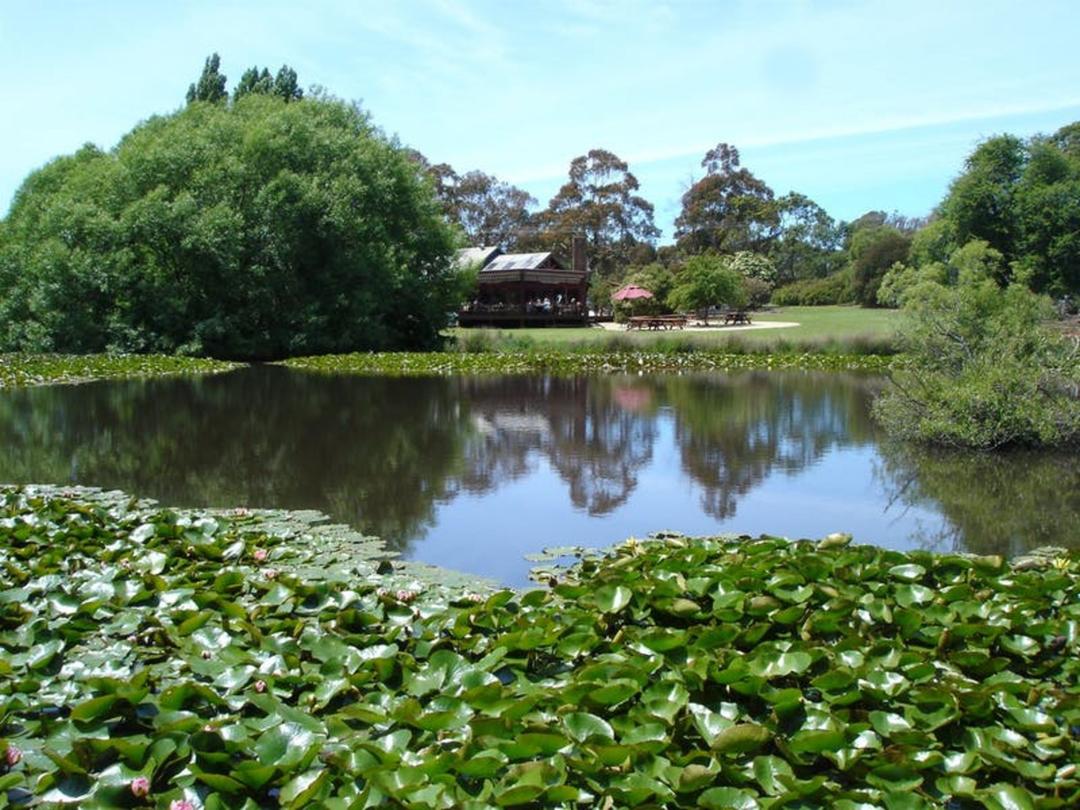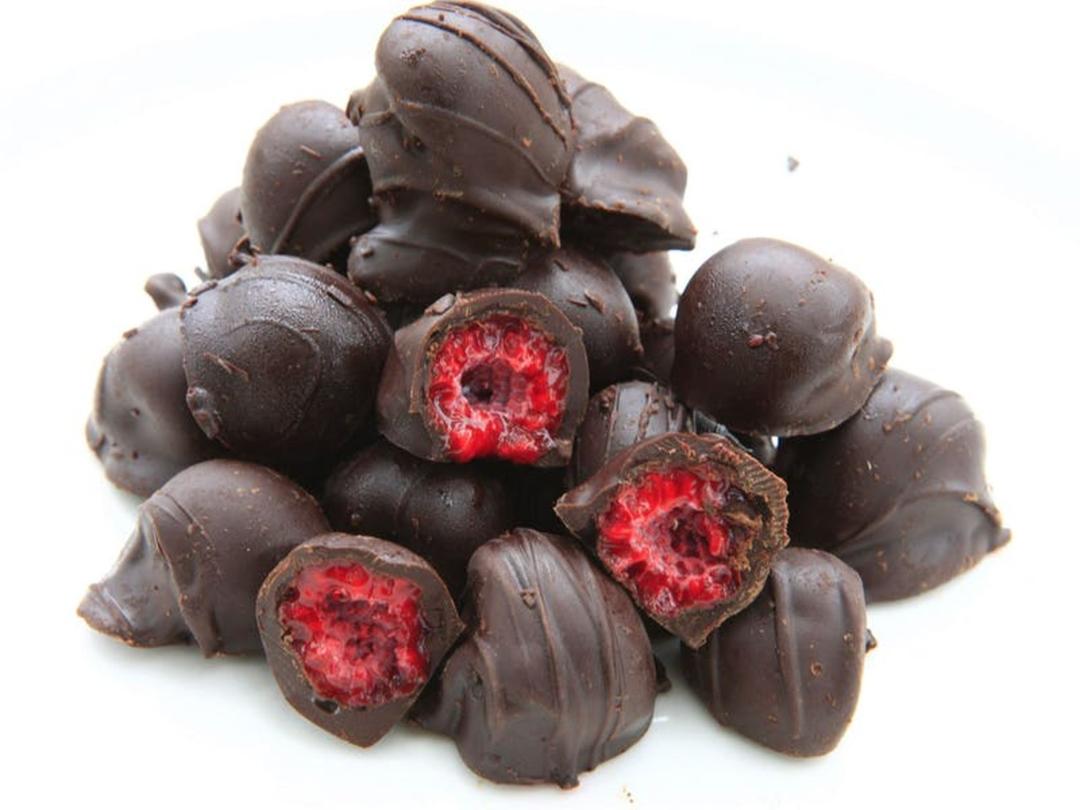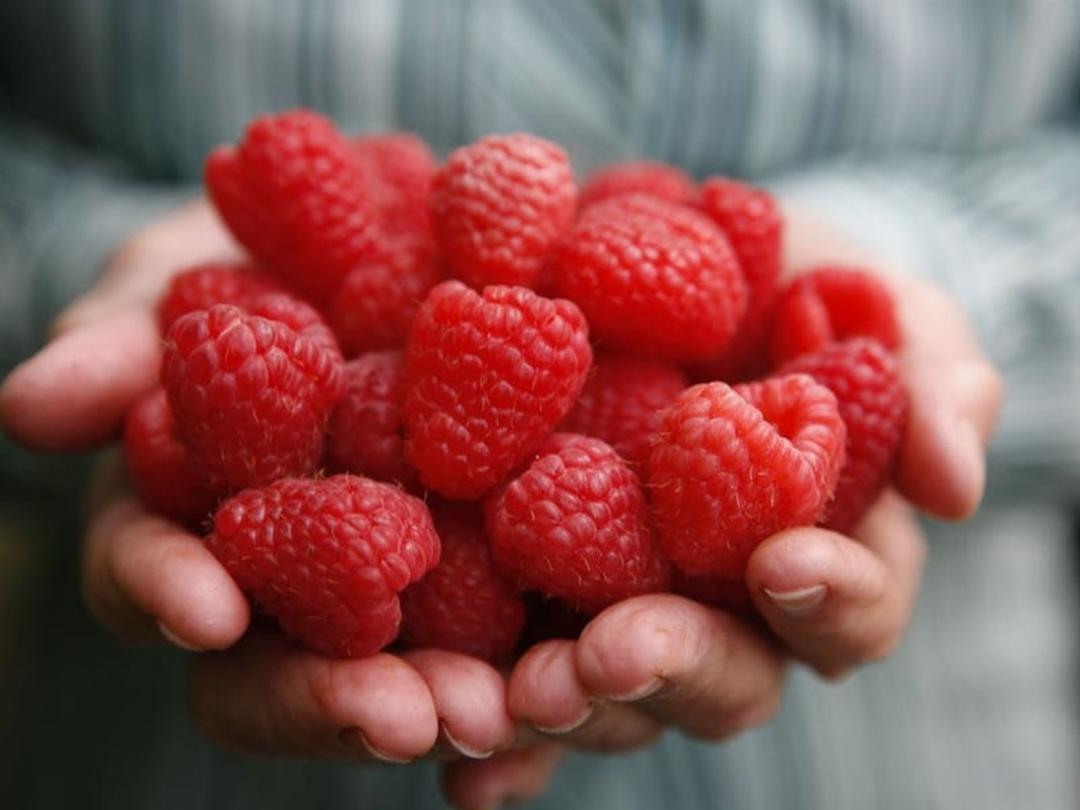 Christmas Hills Raspberry Farm Cafe
9 Christmas Hills Rd, Elizabeth Town TAS 7304, Australia
Liffey Falls
Liffey Falls State Reserve is nestled in the cool temperate rainforest of the Great Western Tiers mountain range in Tasmania's north and is part of the Tasmanian Wilderness World Heritage Area. Liffey Falls is one of the most beautiful waterfalls in Tasmania, along with Russell Falls in Mt Field National Park in Tasmania's south. The Liffey River rises on the northern edge of the Great Western Tiers and plunges through dense rainforest of myrtle, sassafras and leatherwood, running over several magnificent waterfalls before reaching rich farmlands and joining the South Esk River. There are four sets of falls along the 45-minute return walk from the picnic ground downhill to the majestic Victoria Falls (commonly referred to as Liffey Falls), all of which can be viewed from sturdy observation decks.
Liffey Falls
Liffey TAS 7301, Australia
Van Diemens Land Creamery Elizabeth Town
The Van Diemens Land Creamery is located in Elizabeth Town, 30 minutes drive from Devonport and approximately 45 minutes from the gateway city of Launceston. All products are handmade with the finest ingredients to produce a quality, great tasting ice cream. There is 24 to choose from! The philosophy is simple; create delicious flavours that bring a smile to your face. Handcrafted happiness! At the VDL cafe, they offer visitors so much more than the amazing range of delicious ice cream and gelato flavours for purchase. Catch up with friends over a coffee, treat yourself to a homemade caramelised banana pancake or simply relax with friends whilst enjoying an ice cream. You can let the kids play with games on the grass area while you enjoy some 'me' time. If you're lucky, you could even catch a glimpse of the ice cream being made through the production room window.
Van Diemens Land Creamery Elizabeth Town
10 Christmas Hills Rd, Elizabeth Town TAS 7304, Australia
Trowunna Wildlife Sanctuary
One of Tasmania's premium attractions Trowunna Wildlife Sanctuary is recognised as a world leader in Wildlife conservation. There are three free daily tours as part of your admission price. On tour, you can touch a devil, meet a wombat and view a Tasmanian devil social feeding. Trowunna Wildlife Sanctuary is open daily from 0900 to 1700. Daily interactive tours are conducted at 1100, 1300 and 1500. Learn all about Trowunna's breeding programs including our work in helping save the Tasmanian Devil. Group bookings and private tours are welcome and Devil and/or Wombat full-day workshops are available. Trowunna Wildlife sanctuary set in 82 acres of native bushland at Mole Creek and is a must-see experience. The Sanctuary is within easy reach of both the world-famous Cradle Mountain and Mole Creek caves and is an essential inclusion as part of a fantastic day trip.
Trowunna Wildlife Sanctuary
1892 Mole Creek Rd, Mole Creek TAS 7304, Australia
Alum Cliffs Lookout
Tulampanga' is the Pallittorre (local Aboriginal) name for the Alum Cliffs area. It was a place of particular social and spiritual significance to Aboriginal people because of the ochre found in that area of the Gog Range. Many tribes travelled to Tulampanga to obtain this highly prized material and for them, this was also a sacred celebration place. Suitable for most ages, this grade two 40 minute walk is short but spectacular with breathtaking views. From the car park, there is a short ascent to a plateau with a large sculpture and views of Quamby Bluff and surrounding farmland. Then through a gentle descent, the track terminates at a viewing platform that overlooks the spectacular Alum Cliffs Gorge. There are interpretive panels dotted along the track that examine the aboriginal heritage and natural values of the area.
Alum Cliffs Lookout
Alum Cliffs Track, Mole Creek TAS 7304, Australia
Mole Creek Karst National Park
Mole Creek Karst National Park, in northern Tasmania, features richly decorated limestone caves. The Park is 40 minutes west of Deloraine and a short drive from the village of Mole Creek. Mole Creek Karst National Park protects deep limestone caves of superb stalactites, stalagmites and columns, glow-worm displays, subterranean streams and cathedral caverns. The Park is best known for the superb Marakoopa and King Solomons Caves, which are open to the general public, but its 1,345 hectares (3,324 acres) contains a total of 300 caves and sinkholes. You can view the caves on guided tours which depart several times each day or join a specialised adventure-caving experience. If you plan to visit both Marakoopa and King Solomons Caves, remember that it will take about 15 minutes to drive between the two. There is an entry fee to explore the caves, and national park entry fees also apply to other areas of the Park. Current park passes must be purchased for entry to Tasmania's national parks. For full details please visit the Tasmanian Parks and Wildlife website.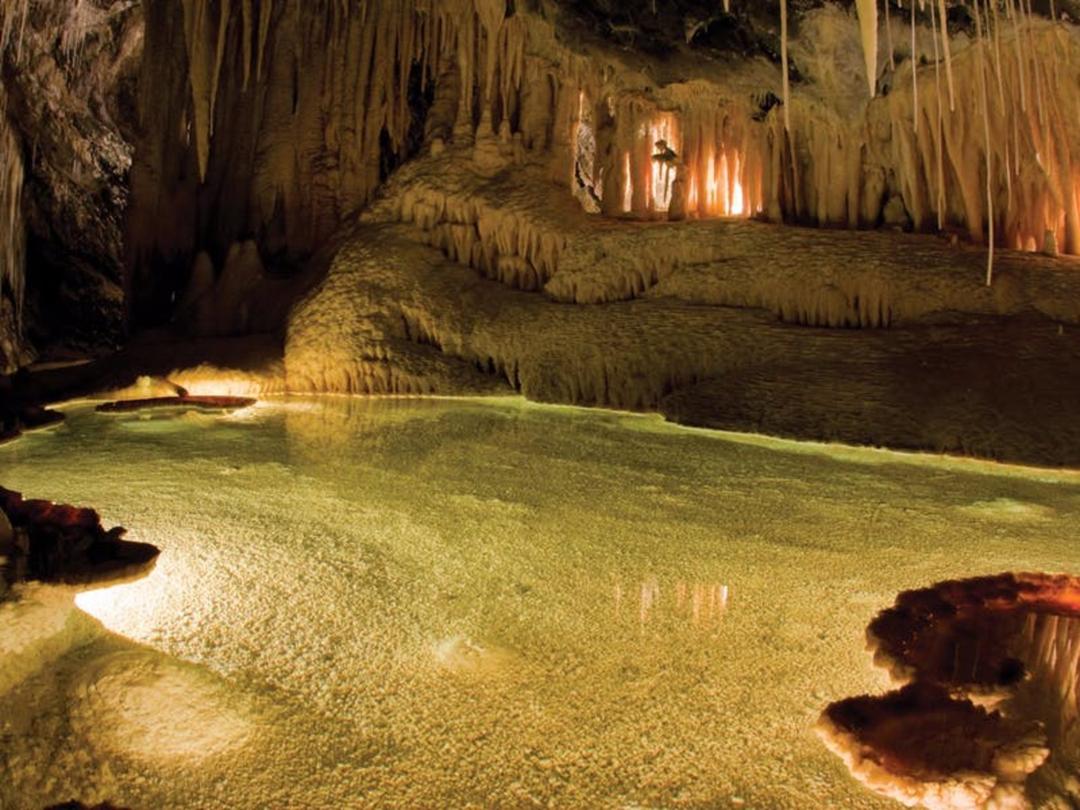 Mole Creek Karst National Park
330 Mayberry Rd, Mayberry TAS 7304, Australia
Wild Cave Tours
Wild Cave Tours has conducted guided caving trips at Mole Creek in north-west Tasmania since 1989. Mole Creek is a one-hour (via Deloraine) from Devonport or Launceston (both 74 kilometres). Not the usual tourist caves! Go off the beaten track with speleologists who share their passion and knowledge in the Tasmanian Wilderness World Heritage area of kooparoona niara/ Great Western Tiers. Half-day tour: one cave; full-day tour: two caves. See impressive subterranean scenery including underground streams, glow worms. Expert environmental interpretation, photography advice and challenge-by-choice (adventure grade easy to moderate). Trips are tailored to suit; choose a peaceful nature experience or get muddy and wet, squeezing and climbing. Cave photography workshops and educational tours available. All caving gear and refreshments are provided. Bookings are essential. Trips are suitable for moderately fit nature/adventure lovers 14 years and older (you are welcome to speak to the operator if you'd like your under 14 children to be considered for the tour). Family discounts are available. Most caving trips are for small groups of two to eight guests (please inquire about larger special interest groups). An awesome 24 m abseil into the cave is available for group bookings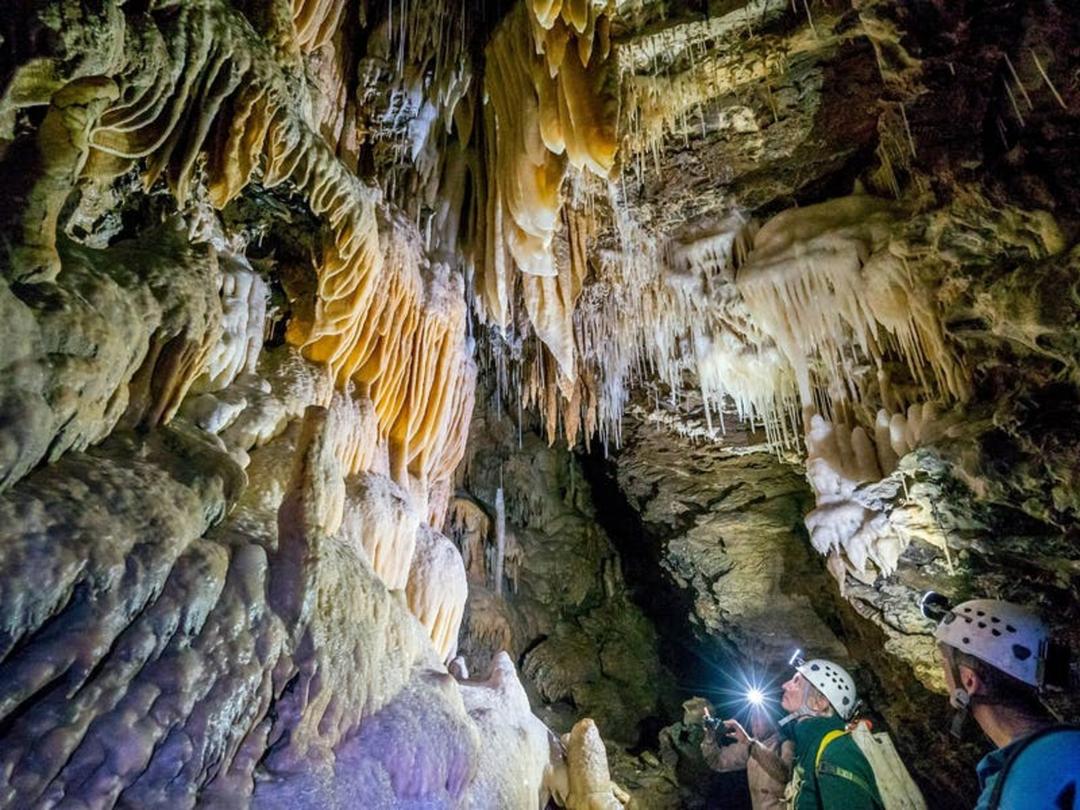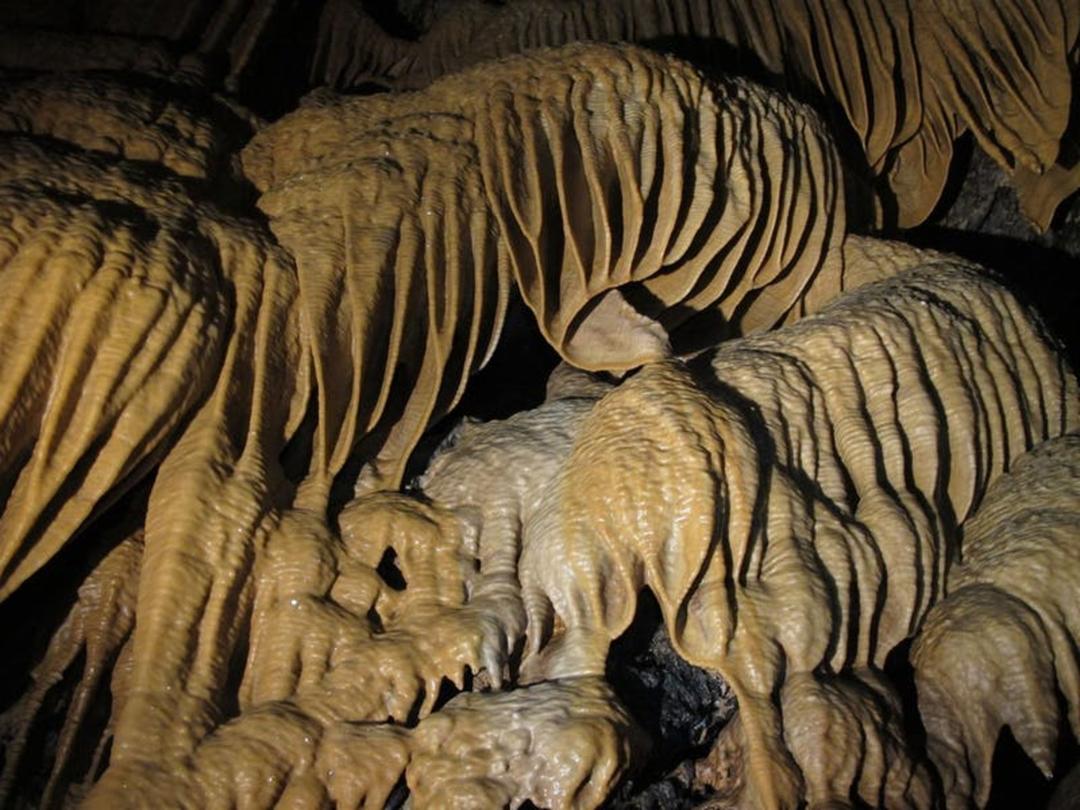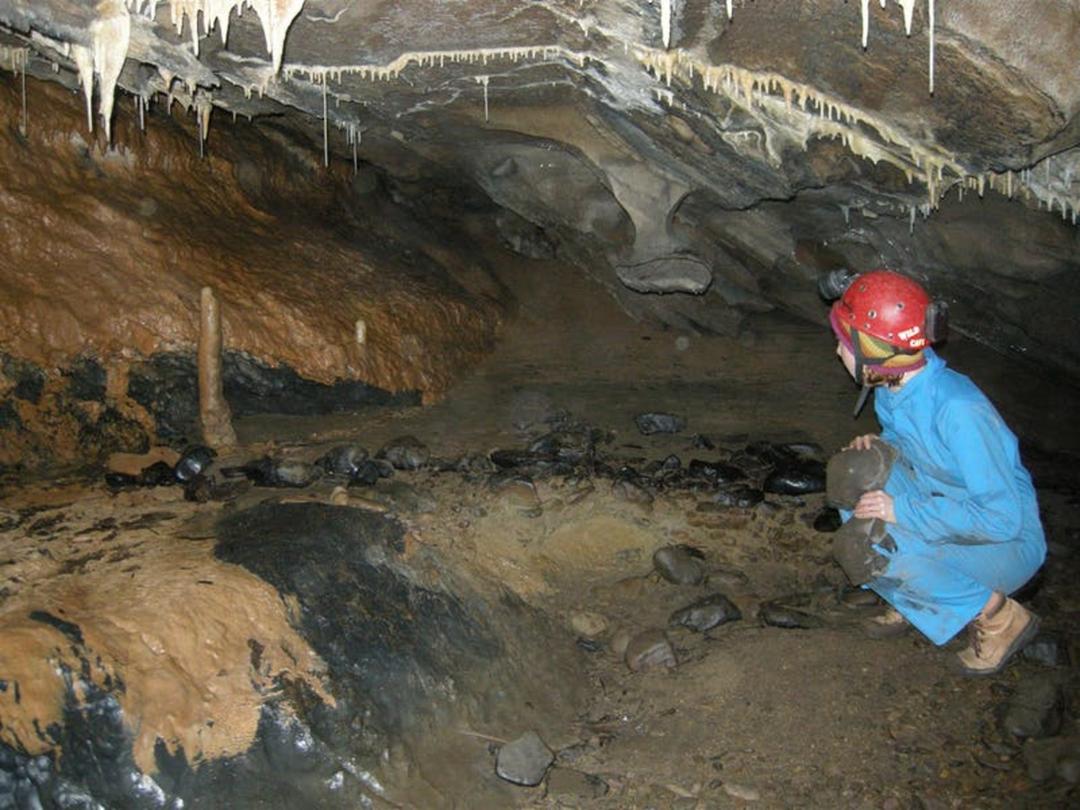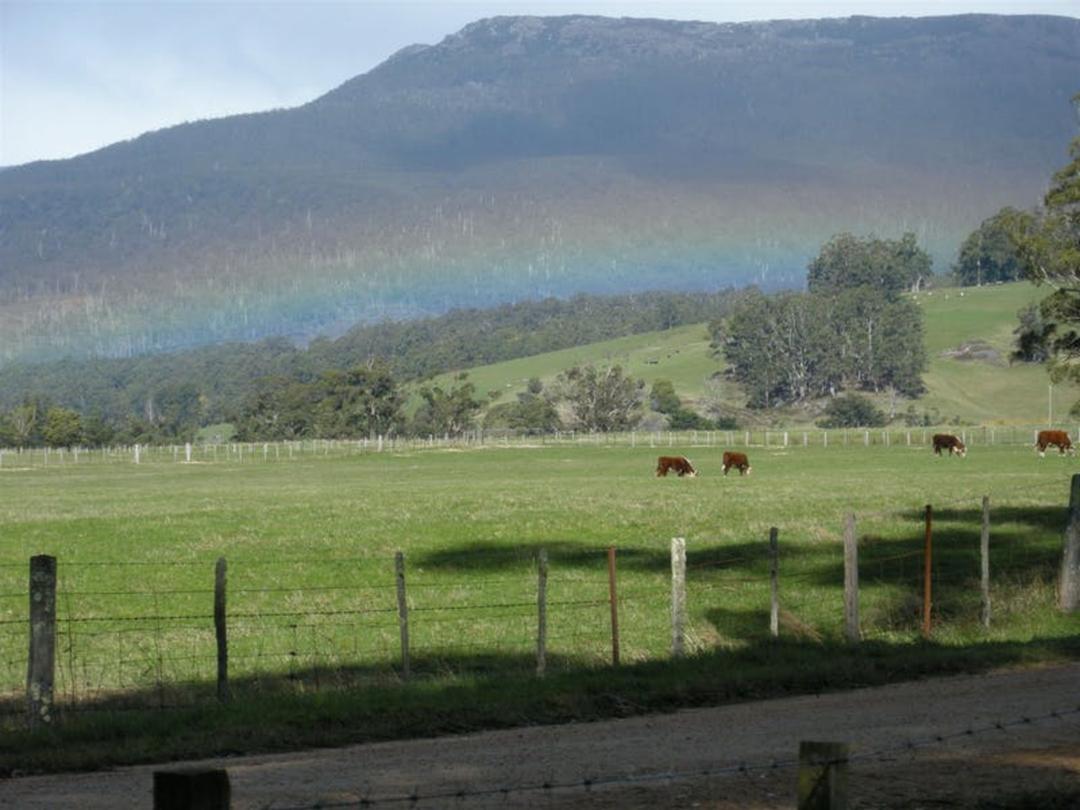 Wild Cave Tours
Pioneer Drive, meeting place (opposite supermarket), Mole Creek TAS 7304, Australia
Earthwater Café
Earth water Café is situated two minutes drive from Mole Creek township, on the way to the Marakoopa and King Solomon Caves and Cradle Mountain. Enjoy Tasmanian roasted coffee and delicious homegrown and local food. Come and relax to the sounds of bubbling Sassafras Creek, with views of majestic Mount Roland, and their own beautiful gardens.
Earthwater Café
385 Liena Rd, Mole Creek TAS 7304, Australia
Have Story To Share?
Blog with Trip.Social
Reach new audiences and maximize your potential.