Visit an Outback like No Other
The Broken Hill and Central Darling Shire region is a different kind of Outback, dotted with greenery, red dirt for miles, underneath a glittering night sky. You'll receive an outsized welcome by its outgoing residents and experience a passionate art scene, strong Indigenous culture and fabulous drag performances
Getting to Broken Hill: it's a 13-hour drive from Sydney, 11 from Canberra and nine from Melbourne. You can also fly into Broken Hill airport from Sydney daily and hire a car to explore.
Find out more at visitnsw.com/brokenhill
Cover photo: Trevor McKinnon
Broken Hill
Broken Hill has been associated with drag since the iconic Australian film The Adventures of Priscilla, Queen of the Desert was released in 1994. Scenes were filmed in the historic Palace Hotel – you can stay in the same room that the characters stayed in, which has been renamed the Priscilla Suite and decorated flamboyantly. Take part in drag bingo on the first Tuesday of every month with Amanda Screetly and Laurie White. The Broken Heel Festival is a four-day extravaganza in September, where the best queens from around Australia descend on the town. You can see comedy, live music, social activities and a street parade, Main Drag in Drag. There's more for film buffs – Mad Max 2 was shot around Broken Hill and released in 1972. Visit the Mad Max Museum in Silverton and wander through the large collection of photographs, costumes and memorabilia. The region has a long history of engendering and attracting artists, inspired by the surreal landscape. Two of the region's well known painters were Pro Hart and Jack Absalom; both popularised Outback painting and have galleries in Broken Hill. You'll find contemporary artists at Willy Nilly Art Gallery, which houses the paintings of fourth-generation resident Amanda Johnsen. Broken Hill Regional Galley has an excellent calendar of exhibitions; artists who have recently shown at the gallery include Tracey Moffatt, Susan Severino and Stewart MacFarlane. A highlight is the annual Maari Ma Indigenous Art Awards, displayed between February and May, which showcases works by artists residing in the Far West. In Wilcannia, the Queens Head Hotel has recently been transformed into a gallery, with exhibitions by local artists and a calendar of events. Also in town you'll find works by acclaimed Aboriginal artist Eddy Harris from the Barkandji clan, who draws on the land and its history for inspiration. He also offers tours showing local flora and fauna, bushfood and culturally significant sites. Credit: Destination NSW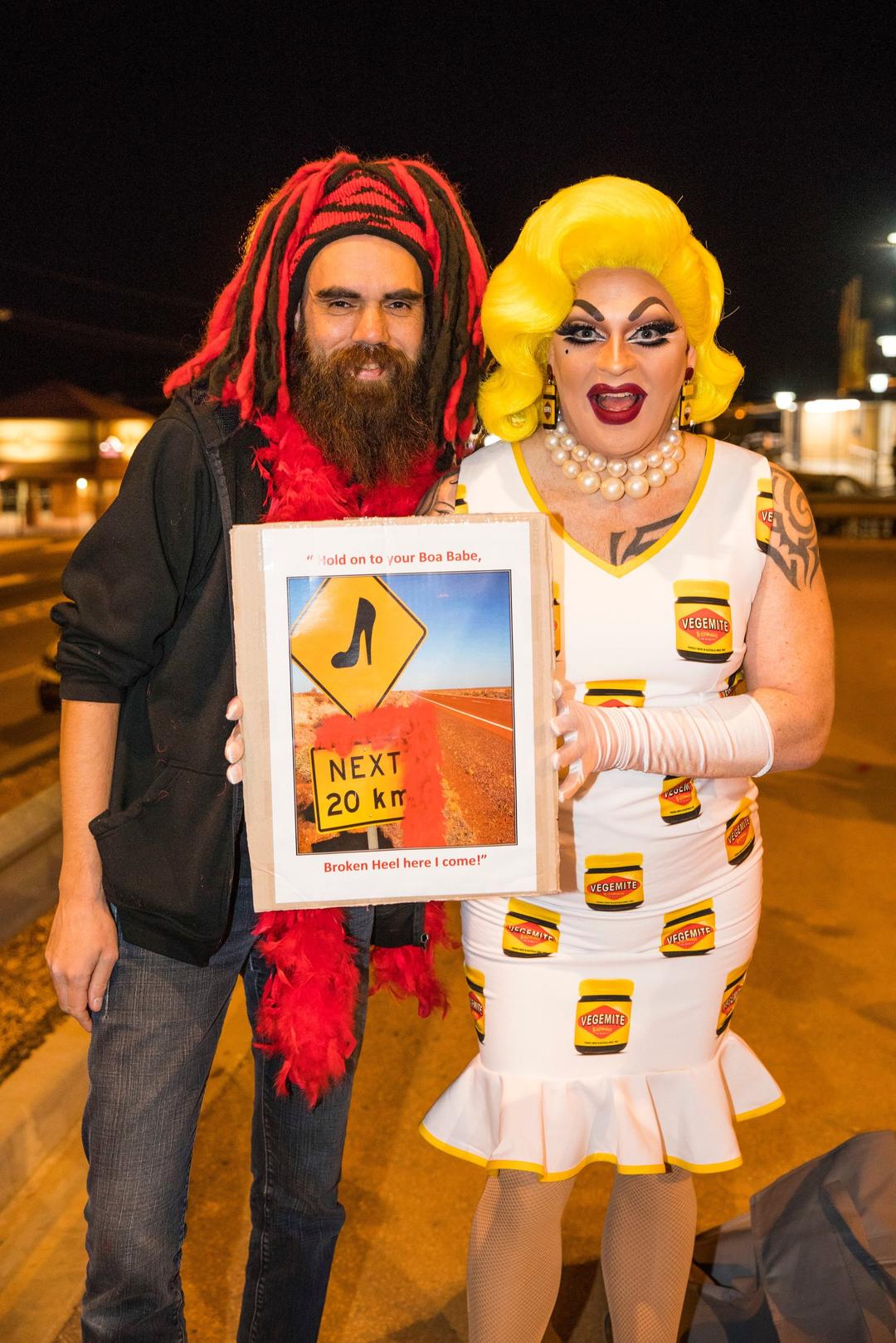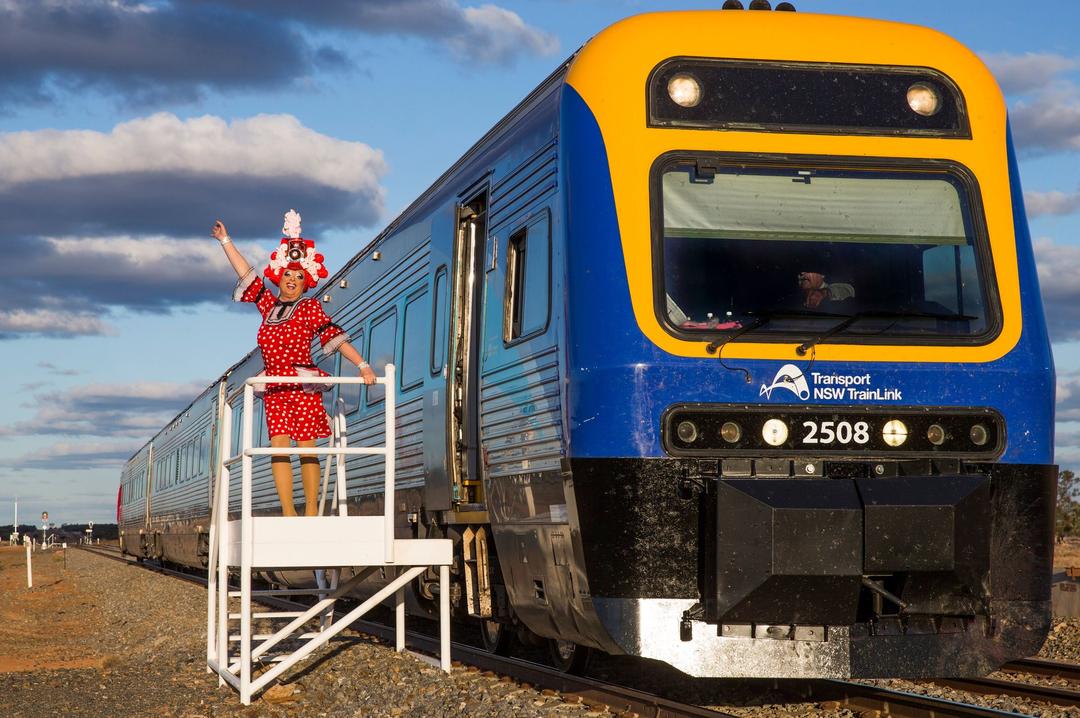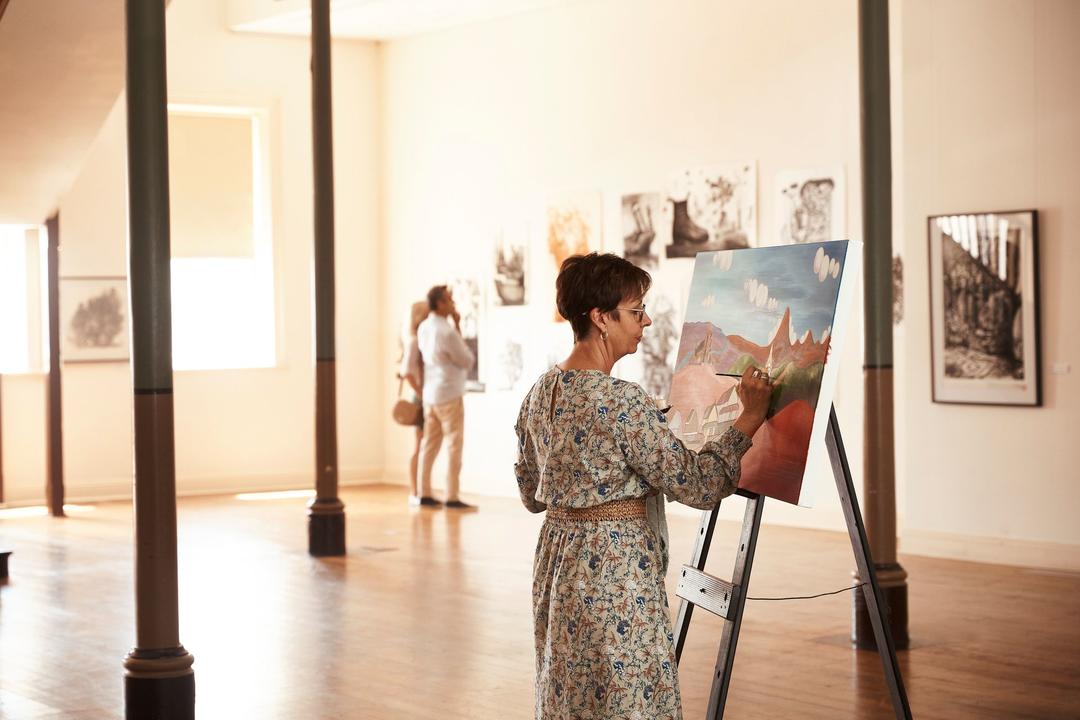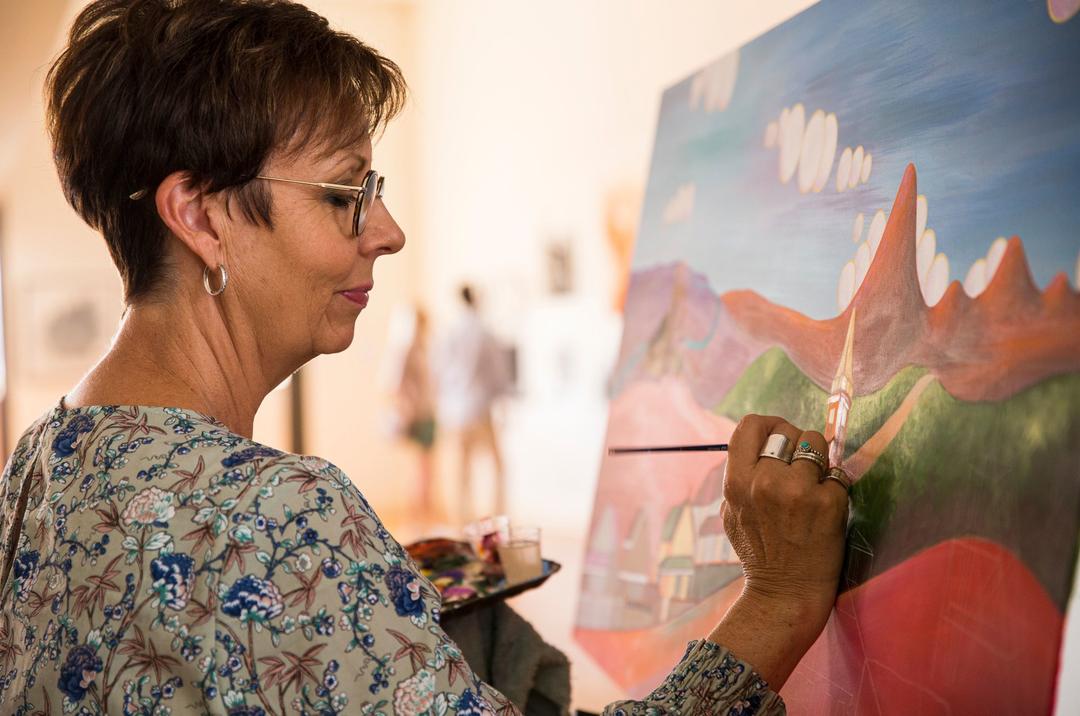 Broken Hill
Broken Hill NSW 2880, Australia
Bindara Station
Stay at the historic homestead Bindara Station to explore local wildlife on your doorstep. Located on the banks of the Darling River in between Menindee and Pooncarie, you can explore the river flats and sand hills, home to kangaroos, emus, echidnas, turtles and many reptiles. During spring and after rain the landscape will burst to life with native flowers. A self-guided walk will take you to the old cemetery, with headstones from 1877. Credit: VisitNSW, Destination NSW
Bindara Station
Bindara -Tandou Rd, Menindee NSW 2879, Australia
Broken Hill
From bush campsites to rooms in simple pubs and fine heritage homesteads, there's plenty of accommodation in Broken Hill and the Central Darling region. In Broken Hill, stay in a stone miner's cottage at A Miner's Rest, enjoy deluxe or superior suites at the Art Deco Royal Exchange Hotel, or stay at four-star The Astra in a restored 1890s heritage building right in the centre of town. Another memorable stay in Broken Hill is a restored 1911 church — Broken Hill Outback Church Stay has king suites with ensuite bathrooms as well as comfortable accommodation in the Presbytery or Church Cottage. Credit: Destination NSW
Broken Hill
Broken Hill NSW 2880, Australia
Outback Astronomy
Make sense of what you see in the sky at night with Outback Astronomy. The Sky Shows introduce you to stars, constellations and other objects by a knowledgeable guide. The new glamping and gazing experience has only one tent on site for full privacy, with deck chairs, a stocked fridge and barbeque facilities.
Outback Astronomy
18817 Barrier Hwy, Broken Hill NSW 2880, Australia
White Cliffs Underground Motel
For something unique, White Cliffs Underground Motel provides a honeycomb of whitewashed rooms deep within 120-milllion-year-old sedimentary rock. It's the world's largest underground accommodation. Credit: Destination NSW, VisitNSW
White Cliffs Underground Motel
129 Smiths Hill, White Cliffs NSW 2836, Australia
Line of Lode Miners Memorial
The Line of Lode Lookout and Miner's Memorial is a dramatic, iconic structure on the edge of the mullock heap that dissects Broken Hill. The memorial to the 800+ miners who lost their lives working on the Broken Hill mines. The building itself is a metaphor for the underground lives of the miners, evoking the damp, claustrophobic underground environment. The views over Broken Hill are spectacular! Credit: Destination NSW
Line of Lode Miners Memorial
Federation Way, Broken Hill NSW 2880, Australia
The Silly Goat
The Silly Goat Café is an on-trend spot for breakfast with a frequently changing menu of dishes such as smoothie bowls, breakfast panna cotta and smoked salmon bagels. Coffee comes from Seven Miles Coffee Roasters and bread comes from nearby Sufi Bakery.
The Silly Goat
425 Argent St, Broken Hill NSW 2880, Australia
Mutawintji National Park
The Wilyakali people have occupied the lands around Broken Hill for thousands of years and continue to care for the environment and maintain their traditional knowledge to pass onto the younger generations. A day in the Mutawintji National Park is a uniquely Australian experience – along with the ruggedly beautiful desert landscape, you'll find evidence of continuous use by Aboriginal people for thousands of years, including hand stencils and other important cultural sites. Take part in a tour by Mutawanji Heritage tours – all are run by Aboriginal accredited guides. The half-day Kulluwirru Dreaming tour takes you to the historic site with rock engravings and ochre stencil, or join a full-day bush tucker tour. Credit: Destination NSW
Mutawintji National Park
Mutawintji Rd, Mutawintji NSW 2880, Australia
Living Desert State Park
Broken Hill and the surrounding area offering a breathtaking range of diverse landscapes, with vibrant green amongst the ochre desert and incredible clear views of the stars. Photography enthusiasts will love capturing the golden light – especially at the Living Desert Reserve. In it are 12 sandstone artworks which highlight the skyline, each with its own story. Also in the reserve is the Flora and Fauna Sanctuary, 180 hectares of native plants with a cultural trail, Sturt Pea wildflower display and Aboriginal attractions Credit: Destination NSW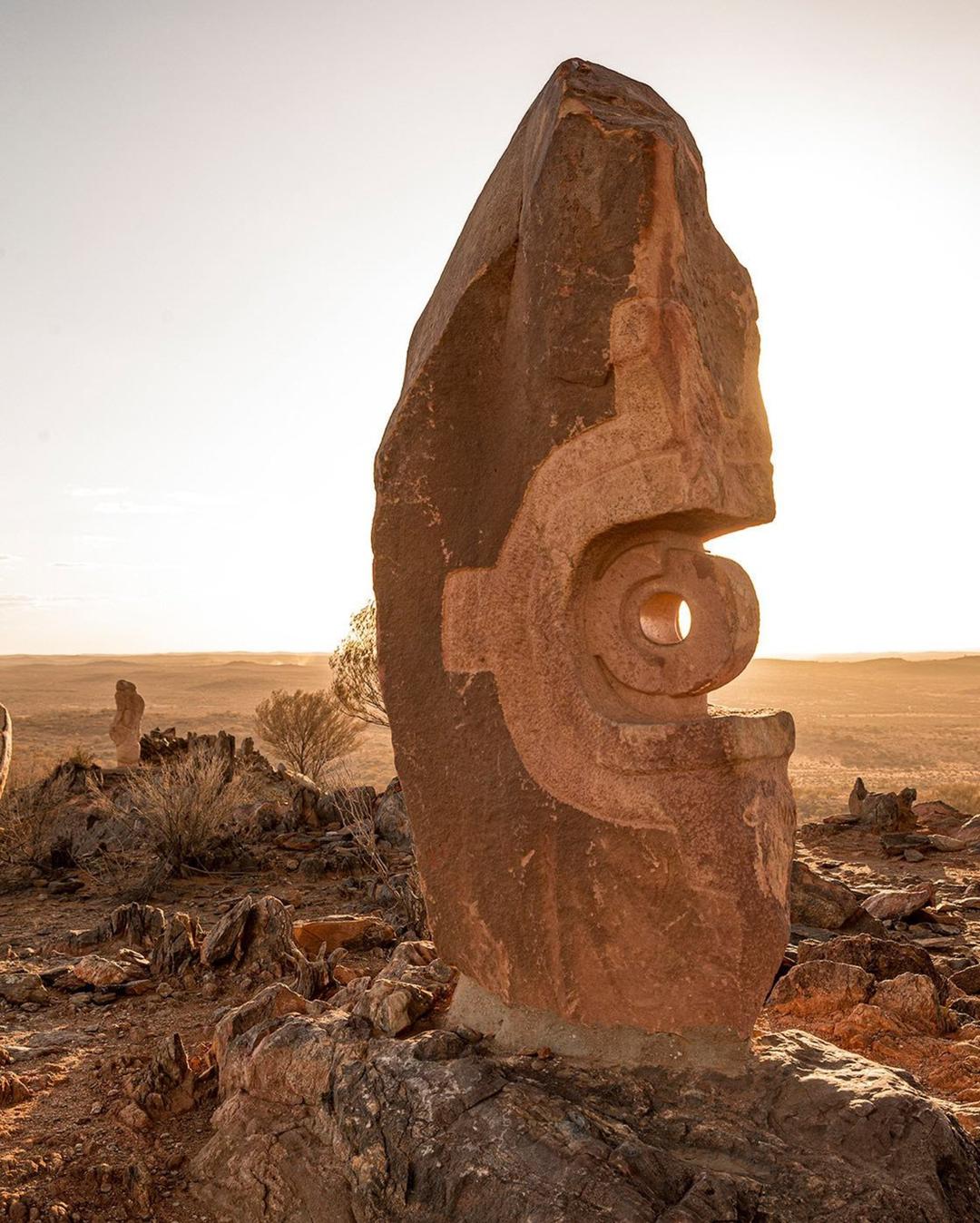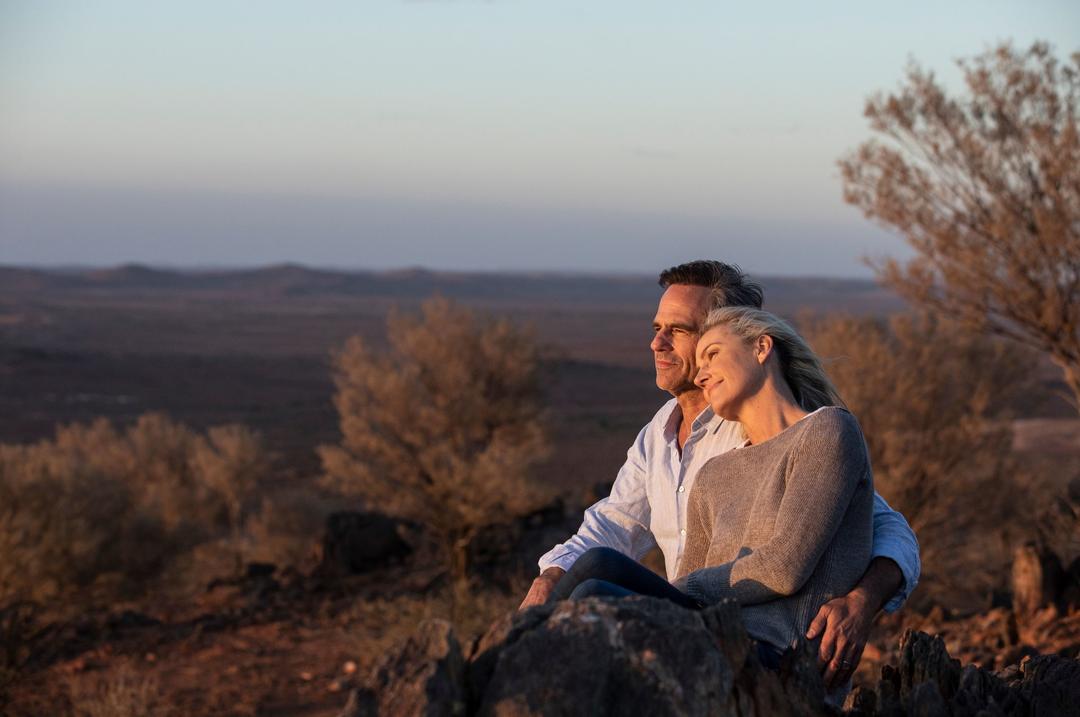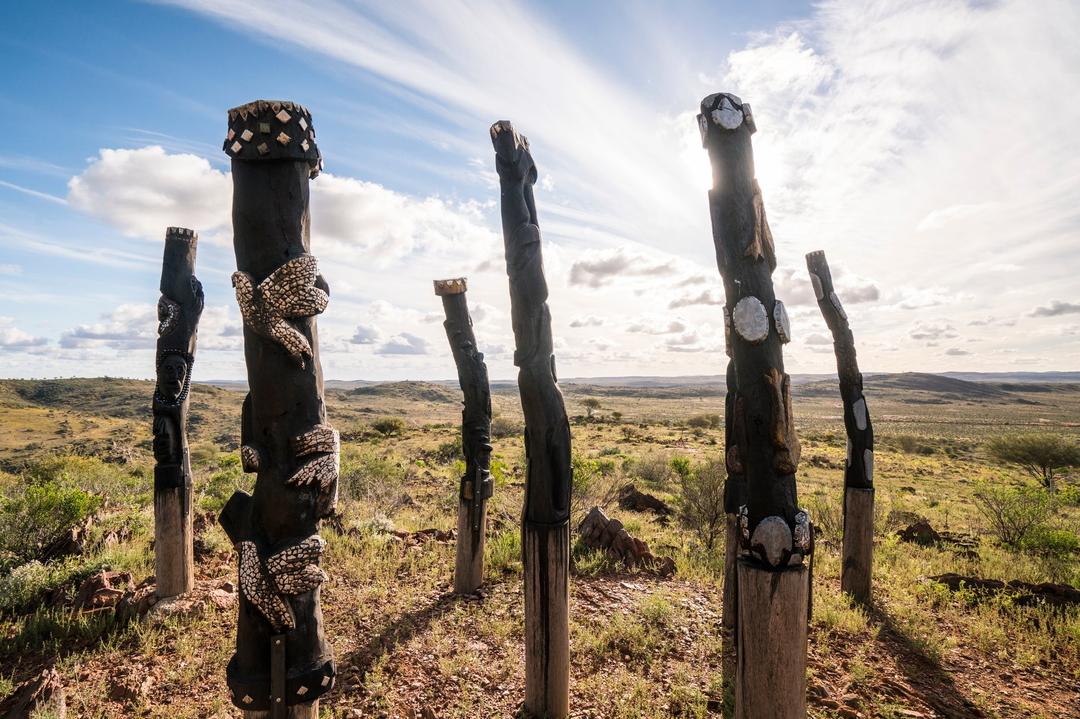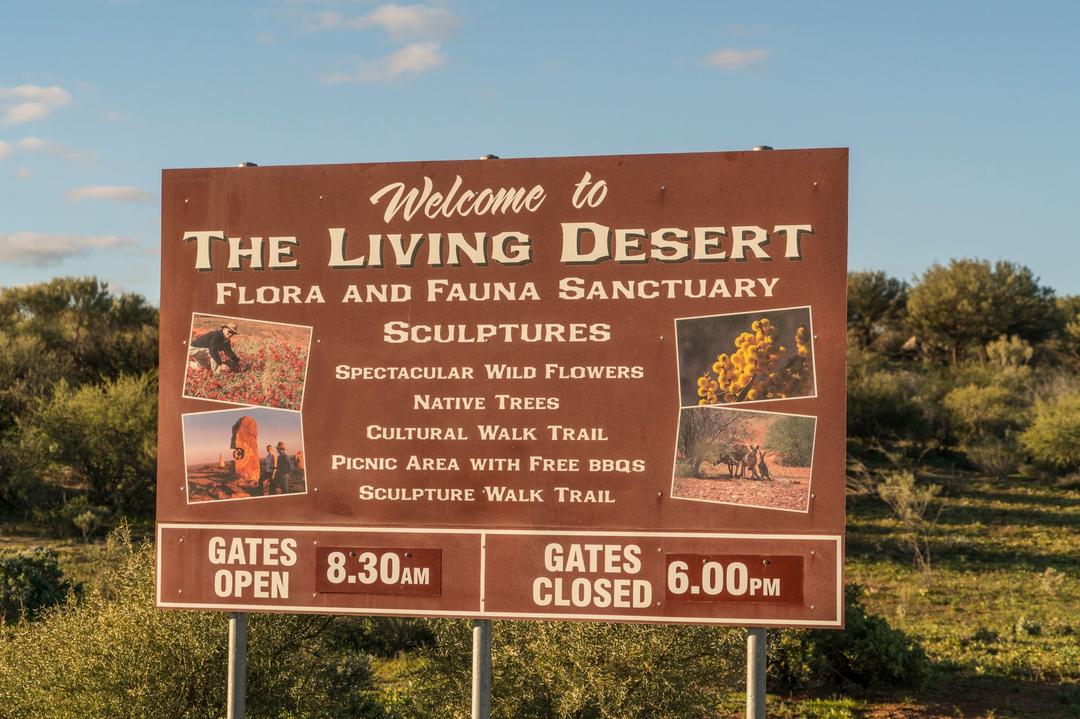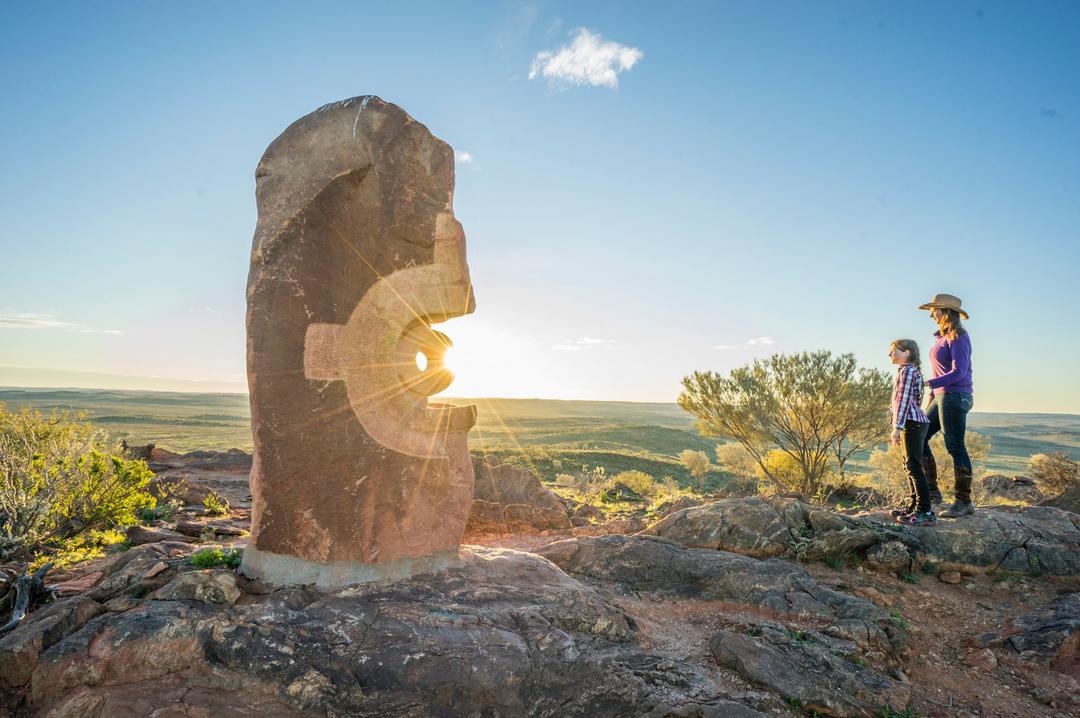 Living Desert State Park
Broken Hill NSW 2880, Australia
Broken Hill
Trinders Restaurant at The Astra in Broken Hill has a modern Australian menu as well as more casual menu of tapas and bar food. The hotel also offers the city's only cocktail bar with Red Lush. If you're after a hearty pub meal, The Palace Hotel or the newly opened Broken Hill Pub offer burgers, steaks and schnitzels. Credit: Destination NSW
Broken Hill
Broken Hill NSW 2880, Australia
Mount Gipps
The historic Mt Gipps Hotel, which began serving thirsty travellers in 1890, has been reborn as the Broken Hill Outback Resort. Just 10 minutes outside of Broken Hill, the complex includes 24 king spa cabins, 40 caravan and camping sites, swimming pool, playground, bistro, fine dining restaurant and bush walking trails. Credit: Destination NSW, CreditNSW
Mount Gipps
Mount Gipps, Broken Hill NSW 2880, Australia
Bell's Milk Bar
Bells Milk Bar is one of the best examples of a classic Aussie milk bar in NSW – it's been open since 1892 and much of the décor remains the same as it was in the 1950s. Sip on a soda spider or malt milkshake and try a simple apple pie, then browse the history section to get a glimpse of café culture over the years. Credit: Destination NSW, VisitNSW
Bell's Milk Bar
160 Patton St, Broken Hill NSW 2880, Australia
The Silverton Gaol and Historical Museum
The Silverton Hotel has famous film credentials (Mad Max 2, Razorback, The Craig) and offers an iconic pub atmosphere along with spacious, modern rooms. About 30 minutes from the town of Silverton, in the Mundi Mundi Plains, Eldee Station provides a quintessential country experience with open-plan eco-friendly rooms and swag hire in a rural setting with animals to see, a plunge pool to cool off in and tours such as stargazing and mountain biking. Credit: Destination NSW, VisitNSW
The Silverton Gaol and Historical Museum
Burke St, Silverton NSW 2880, Australia
Location
The NSW National Parks and Wildlife Service offers heritage accommodation in the heart of Outback NSW's national parks as well as bush campsites. In Paroo-Darling National Park spend the day exploring the Darling River and stay in the Coach and Horses bush camp with views up and down the river. The Kinchega Shearer's Quarters in Kinchega National Park near Menindee are traditional workers' quarters offering six basic but air-conditioned guest rooms, a shared kitchen along with a fascinating insight into Australia's pastoral history. Credit: Destination NSW
Mundi Mundi Lookout
The Mundi Mundi Plains near Silverton is the perfect spot for a champagne picnic at dusk. From the top of the hill, the flat plains stretch out for eternity and watching the light change as the sun sets is unforgettable. Credit: VisitNSW, Destination NSW
Mundi Mundi Lookout
S Broken Hill, Silverton NSW 2880, Australia
Have Story To Share?
Blog with Trip.Social
Reach new audiences and maximize your potential.