The ultimate Middle-earth itinerary
Spend three epic weeks in New Zealand and experience the best of Middle-earthTM. Get to know the real MiddleearthTM by exploring strange landscapes and amazing fiords.
Week 1 - Auckland to Wellington
Auckland
Auckland, New Zealand
Auckland, the 'Metropolis of Sails,' is our largest city and a bustling city with harbours, beaches, and islands. Start your day with a stroll along a golden beach and dine on local food at waterfront restaurants in Auckland's lively Viaduct district, which overlooks the Waitemat Harbour. Enjoy the views from the top of the Skytower, which has hotels, restaurants, and a casino, and is a favorite among adrenaline junkies with a jump from the Skytower with AJ Hackett at 328 meters high. If you're looking for something a little more sedate, visit one of the city's many museums.
Take a quick ferry ride from Auckland to one of the surrounding islands. Waiheke Island, Rangitoto Island, and Rotoroa Island are just a few of the islands that Fullers offers regular boat voyages from Auckland city. Vineyards, sandy white beaches, ziplining and other adventure activities, as well as eccentric galleries, are all popular on Waiheke Island. Rangitoto, on the other hand, is a dormant volcano with magnificent walking trails. On Rotoroa Island, keen twitchers can search out New Zealand's native birds in their natural habitat, which is also a great site for snorkeling. Many of the islands are only a 40-minute ferry ride from Auckland's city center.
Take the motorway south from Auckland for about 2 hours to the Waikato region, stopping for refreshments at Zealong Tea Estate along the way before proceeding to Hamilton Gardens. The HobbitonTM Movie Set Tour is nestled in the rolling green hills of Matamata. Take a guided tour and experience this enchanting piece of Middle-earth for yourself - all 44 Hobbit-holes have been reconstructed precisely as they appeared on film.
Hobbiton™ Movie Set Tours
501 Buckland Road, Matamata 3472, New Zealand
At Sanctuary Mountain Maungatoutari, spend some time in Cambridge, 'the town of trees,' with its charming tiny cafes, lake vistas, and native birds. Millions of glittering glowworms shine from the cavern roof at the Waitomo Caves. Visit Hairy Feet Waitomo, the farm where The Hobbit: An Unexpected Journey was filmed, and learn what it was like to have a film team on-site.
If you continue south from Waitomo, you'll come to Taumaranui, a little town with plenty of history and outdoor adventure. Check off a few of the Great Walks then take the Whanganui Journey by kayak. Check the weather before heading to the Central Plateau and the Tongariro Alpine Crossing, another of the Great Walks. Visit Mt Ngauruhoe, which appeared in the Lord of the Rings Trilogy as 'Mt Doom,' and take in the dramatic volcanic vistas.
Tongariro Alpine Crossing
Tongariro Alpine Crossing, Manawatū-Whanganui, New Zealand
Travel west along the scenic west coast until you reach Whanganui, the starting point for the Whanganui River Journey and the Whanganui National Park. Continue south to Bulls and browse around the quaint cafes and boutique shops; practically every establishment has a witty bull moniker. At Foxton, savor delectable Dutch pastries and climb the windmill. Stop in Levin for some fresh fruit from one of the many roadside stands, then continue along the coast to Paraparaumu, keeping an eye out for Kpiti Island in the distance.
Kpiti Island is a haven for local birds, and it is home to a variety of kiwi, Kk, wood pigeons, saddleback, morepork, and other species. Take the ferry to the island and listen to kiwi calling in the night from the glamping areas or cottages, which are connected to the Kpiti Marine Reserve. Make a reservation with Kpiti Island Nature Tours in advance Wellington is home to Weta Workshop and the Weta Cave, which are located near the southernmost tip of the North Island. It's a city that values art, coffee, delicious food, wine, and craft beer.
Wellington City Council
Wellington City Council, Wellington, New Zealand
Week 2 - Marlborough to Christchurch
Sail through the Queen Charlotte Sounds and arrive on the South Island's coastlines. Picton is the gateway to the Malborough region and the Queen Charlotte Track, and it is surrounded by magnificent waterways and native forest. Enjoy a delicious seafood cruise while taking a scenic trip through the sounds. You could be at Blenheim in 30 minutes, soaking up the sun while sipping a world-famous, zesty sauvignon blanc. There are more than 120 wineries in the area, as well as 30 cellar doors and annual wine events, so there are plenty of opportunities for tastings.
Travel west to Nelson, which is known as New Zealand's sunniest location. Before heading deep into the Abel Tasman National Park - another Great Walk of New Zealand - look for Jens Hansen Goldsmith, the creator of the 'One Ring' and many other Tolkien-themed products. Head over the hills to Takaka, a laid-back village with friendly eclectic locals, fantastic cafes, and a super calm vibe. Before going on a hike in the Kahurangi National Park, stock up on supplies. Spend the day on the sea kayaking and paddling around the iconic Split Apple Rock.
Split Apple Rock
Moonraker Way, Kaiteriteri 7197, New Zealand
Drive to the east coast and down to Kaikura (Mori for "crayfish"). Crayfish are so plentiful in the area that they're on practically every menu, and locals are known to keep their freezers stocked with the season's catch. The Kaikura Ranges hug the settlement and are frequently crowned in snow. The region feels remote but is easily connected to Picton and Christchurch by the Coastal Pacific rail journey. Visitors come from all over the world to see the magnificent marine wildlife, and a vacation to Kaikura would be incomplete without a whale, dolphin, or albatross cruise with Whale Watch.
Canterbury
Canterbury, New Zealand
Hanmer is only a two-hour drive away and is the ideal site for soaking in mineral water at Hanmer Springs Thermal Pools and Spa, as well as jet boating, ziplining, vineyards, and cellar doors.The Waipara region, noted for its pinot noir and riesling and home to over 90 wineries, is further south. Amberley is a neighboring golf and fly fishing destination. Continue on to Christchurch, an edgy city brimming with modern culture. Try your hand at punting on the Avon River, mountain bike down well-worn routes in the Port Hills, and dine at the Christchurch Tramway Restaurant. Spend a day or two in Akaroa, New Zealand's only French-inspired village and the starting point for dolphin trips.
Head south from Christchurch, via the Southern Hemisphere's longest bridge, to Rakaia, New Zealand's salmon fishing capital.
Christchurch City Council
Christchurch City Council, Canterbury, New Zealand
Week 3 - Wanaka to Fiordland
Head inland to Lake Tekapo to see the world's darkest skies in the Aoraki Mackenzie International Dark Sky Reserve. The Church of the Good Shepherd, which stands boldly on the lakefront, provides excellent photo opportunity both day and night. With a knowledgeable storyteller guide, the Dark Sky Project can take you on an ultimate stargazing trip at one of the neighboring observatories. The Southern Alps and Mount Aspiring are just a some of the sights to see along the road from Tekapo to Wanaka. Stop by Hot Tubs Omarama for a bath in your own own outdoor pool.
From the lakeside in Wanaka, keep an eye out for 'That Wanaka Tree.' Hook Wanaka has maybe the freshest salmon you've ever eaten; once you've caught your fish from the onsite fishing area, have staff prepare your catch and cook the dinner for you. In Wanaka, you may do as little or as much as you want: take in the views from the lakefront, go via Ferrata and climb the world's tallest waterfall cable climb with Wild Wire, or skydive with Skydive Wanaka.
Check the weather and road conditions before heading to Queenstown via the Cardrona area for winter skiing and summer mountain biking, and be sure to get your photo shot outside the famed Cardrona Hotel. Take the beautiful journey through Central Otago's magnificent vistas from Wanaka to Cromwell to sample fresh local cherries, apricots, nectarines, and other stone fruit at Mrs Jones Fruit Stall, and don't forget to sample a local pinot noir at one of the area's numerous cellar doors. You'll pass through the Kawarau Gorge on your way from Cromwell to Queenstown, which is home to the AJ Hackett bungy jump, before heading to the Gibbston Valley to savor local cheeses and wine tastings at the many cellar doors.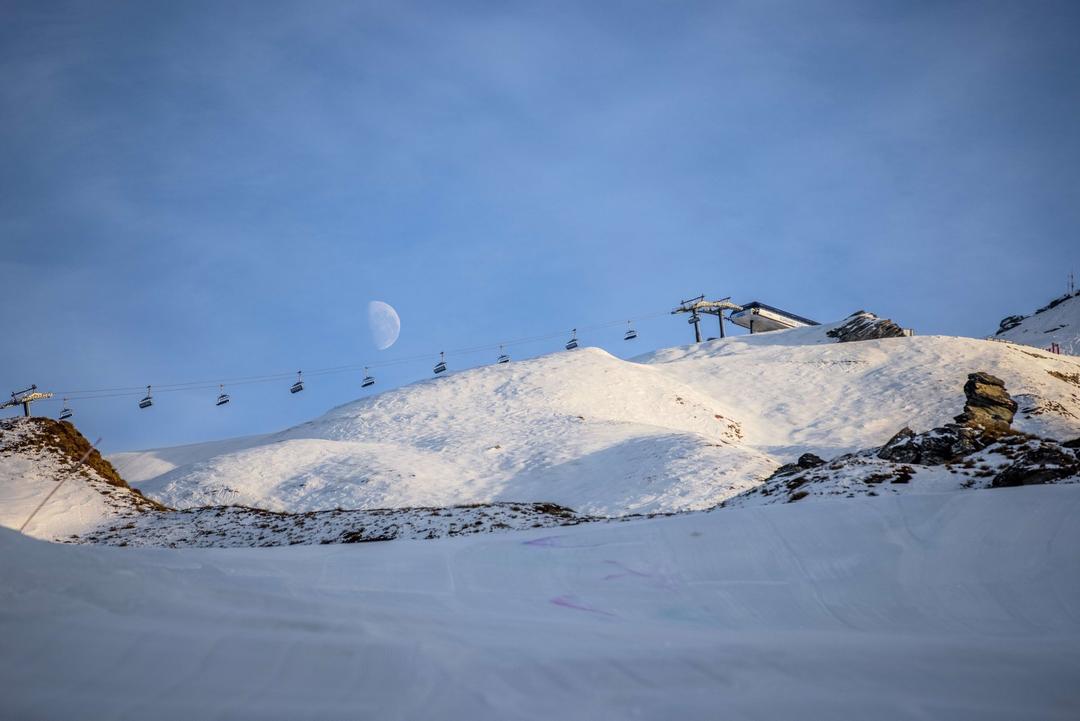 Continue down to Queenstown, the 'Adventure Capital of the World'. Queenstown is one of New Zealand's most popular tourist attractions, surrounded by magnificent snow-capped mountains and the crystal-clear Lake Wakatipu. Nomad Safaris, the Lord of the Rings experts, will take you on a tour of local filming locations. Relax on board the TSS Earnslaw, a historic steamship, as you travel to Walter Peak for a delectable feast of local foods. Finish your day with a bath in the Onsen Hot Pools. In the ancient mining settlement of Arrowtown, be sure to visit Skippers Canyon and try your hand at gold panning.
Head to Fiordland from Queenstown, the region known for Milford Sound and Fiordland National Park. Hikers and trampers will need to stay in Fiordland for a long, as the Kepler Track, Milford Track, and Routeburn Track are three of the ten Great Walks in the country. Manapouri is also the starting point for the lesser-known but equally stunning Dusky Track, as well as the entryway to spellbinding, once-in-a-lifetime Doubtful Sound boats.
Lake Wakatipu
Lake Wakatipu, Otago, New Zealand
Head north from Manapouri to Te Anau, a small picturesque town with a calm lakefront that transforms into a bustling center during peak season; plan accommodation and activities well in advance. Before going hiking, pay a visit to the local Department of Conservation center, which is located in the town. Feel the cold mist of waterfalls on your face as you sail the fiord and out to the Tasman Sea on a day tour or a comfortable overnight boat ride on Milford Sound. Admire Mitre Peak's surroundings and keep an eye out for seals, dolphins, and native birds.
Take a scenic flight or go kayaking on the fiord to get a sense of the isolation of this magnificent section of New Zealand. You can also visit the resident glowworms at Te Anau Gloworm Caves and tour adjacent villages in Fiordland. If time permits, return to Queenstown Airport or go up the West Coast at the end of your 3-week adventure.
Fiordland
Fiordland, Southland, New Zealand
Have Story To Share?
Blog with Trip.Social
Reach new audiences and maximize your potential.