Sydney shopping hotspots
Sydney is a shopping destination to rival any global city, brimming with luxury international brands, local artisan finds, curious collectables and standout Aussie fashion. The Harbour City is cosmopolitan, walkable and offers hip neighbourhood shopping enclaves, expansive malls, and historic arcades. Pick up a take-home treasure, an original Sydney-designed dress or wander the streets window-shopping and soaking up what Sydney's shopping precincts have to offer ...
#ilovensw
Credits: Destinations NSW
Mosman
What you'll find: Hamptons-style homewares and high-end accessories The well-heeled precinct of Mosman on Sydney's north shore has a bustling village feel with many sophisticated multi-concept retailers. The pretty streets are lined with cafes, florists and beautiful boutiques. Stop to fuel up at The Mews, tucked into a laneway in Mosman Square. Try the Poke Bowl and a Green Peace Smoothie with kale and coconut water. For a heavenly browse head to Fox and Dove—they stock stylish sunglasses, delicate blouses, Zulu and Zephyr swimwear and Organised Life Zodiac notebooks. Newly opened Moya has a carefully curated collection of Equipment shirts, AG Jeans and Max Mara—let owner Fran help you style an ensemble. Don't miss the liberty print slips at Flannel and head to Chowder Bay's Hamptons-style wine bar and homewares, East Coast Lounge, for ocean views and nautical treasures.
Mosman
Mosman NSW 2088, Australia
Paddington
What you'll find: The best of Australian Fashion The Intersection is the tree-lined point where Glenmore Road meets Oxford Street, Paddington. The chic enclave is the home of high-end Australian designer boutiques; niche art galleries and hole-in- the-wall cafes. Start at Jackie's Café with a lazy sunlit brunch in their leafy courtyard—their greenhouse-style bar opens in Spring for cocktails. Head to Lee Mathews for sophisticated blouses, skirts and dresses; stop by Mecca Maxima for global cosmetic finds then browse the feminine Aussie designs of Ginger & Smart, Alice McCall and Zimmermann. Pick up a cashmere-blend shawl from Jac+Jack, a standout accessory from Sass and Bide, then enjoy a vegan coffee with almond milk at Orchard Street, or a crisp rosé at historic Village Inn, which gives a birds-eye view of The Intersection. Walk further up Oxford Street and explore its growing collection of homewares stores such as Canvas Home Interiors and Matt Blatt, then stop and refresh with fabulous eats at Fred's, The Paddington, Saint Peter and many more.
Paddington
Paddington NSW 2021, Australia
Potts Point
Tucked in beside Kings Cross and Woolloomooloo, Potts Point is a colourful and chic slice of inner- city Sydney with Parisian-esque tree-lined streets, art deco architecture and contemporary boutiques brimming with take-home treasures. Kick start your morning with good coffee at local favourite, Marcelle, opposite the fountain in Potts Point. Next door is The Little Candle Shop where you'll find a Sydney Candle by Peppermint Grove. Stroll past beautiful facades and pretty Poho Flowers to iconic Macleay on Manning, which houses an impressive collection of objets d'art. Turn the corner to Becker Minty, a cool space with Australian-designed furniture and a mix of modern and vintage décor. Potts Point Vintage has been established in Hughes Street for years and owner Arnold, has fascinating tales about the Aussie military jackets, vintage wedding dresses and safari suits on display for sale. Take home a silk scarf printed with Australian artwork from Skarfe; a trinket box from Becker Minty; and a vintage hat from Potts Point Vintage.
Potts Point
Potts Point NSW 2011, Australia
Westfield Sydney
Positioned in the heart of the CBD, Westfield Sydney hosts some of the world's most exclusive and luxurious brands, with high-end services such as valet parking and personal styling. With sleek interiors designed by Japanese firm, Wonderwall, the space itself is eye catching and the elliptical, cathedral-like structure is nestled under the Sydney Tower Eye. With over 280 retailers on four levels, you'll find Fendi, Coach, Givenchy and Chanel. Take advantage of valet parking (enter via 135 King Street) and if time and budget allows, engage one of their talented stylists to handpick and style an ensemble for you.
Westfield Sydney
Cnr Pitt St Mall &, Market St, Sydney NSW 2000, Australia
The Strand Arcade
What you'll find: elegant essentials The Strand Arcade is Sydney's only remaining Victorian shopping arcade, based on the European arcade architecture of the early 1800s. The original 'covered streets' were built for high-end customers to shop and promenade in their finery. Today the Strand has a plethora of long-held speciality shops such as Andrew McDonald Shoemaker, Strand Hatters and Rox Gems and Jewellery, and homegrown Aussie high-end designers like Akira, Alex Perry and LifeWithBird. Spoil yourself with an original Australian cashmere wrap from Skin + Threads, an Akubra hat from Strand Hatters, or a pre-loved luxury timepiece from Sydney Vintage Watches. If your shoes or stilettos need some love, Coombs Cobblers—established in 1920—is one of the best shoe repairers in the city.
The Strand Arcade
412-414 George St, Sydney NSW 2000, Australia
Pyrmont
With luxury shopping at The Star Casino and unique retailers popping up around Union Street, inner- city village Pyrmont is having something of a shopping renaissance. The luxe arcade in The Star has high-end brands Bottega Veneta, Chanel, Gucci, Moda Emporio along with G-Star Raw and IM Lingerie. For unique finds, Urban Oasis has cute gifts such as S'Well water bottles and quirky stationery, while St Frock is popular for its Aussie-designed, floral-print midi dresses. For lunch, head to The Star's top eateries—sample Asian street food at Fat Noodle, a burger at Fuel or coffee from Antidote. Later peruse the bookshelves and sip a martini at Edition Book Bar—a unique fusion of brews and books in Harris Street. Take home shoes from Moda Emporio; a frock from St Frock; lipstick from Chanel and denim from G- Star Raw
Pyrmont
Pyrmont NSW 2009, Australia
Birkenhead Point Brand Outlet
Sydney's answer to Los Angeles premium shopping outlets, Birkenhead Point has a classic, shopping mall feel with loads of top brands under one roof, plus a free nanny service, Visitor Passport, bus- tour drop offs and a direct ferry service. The Shopper Hopper ferry, is a great way to see the harbour and get to Birkenhead—jump on board for the 20-minute journey to Sydney's largest outlet centre for $13 one-way or $22 return. Once inside, domestic or international travellers can present their ID to the customer service desk to receive a complimentary Visitor Passport with over 35 discount offers. There are lots of bargains to explore from luxury goods, fitness gear, shoes and children's clothing. When you are all shopped out, soak up the views and enjoy crispy squid with soft polenta, tomato and herbs with a glass of bubbles at Café Birkenhead. Take home earrings from Australian accessories brand, Mimco; a Baku bikini; simple separates from Seed Heritage and a suit from Cue.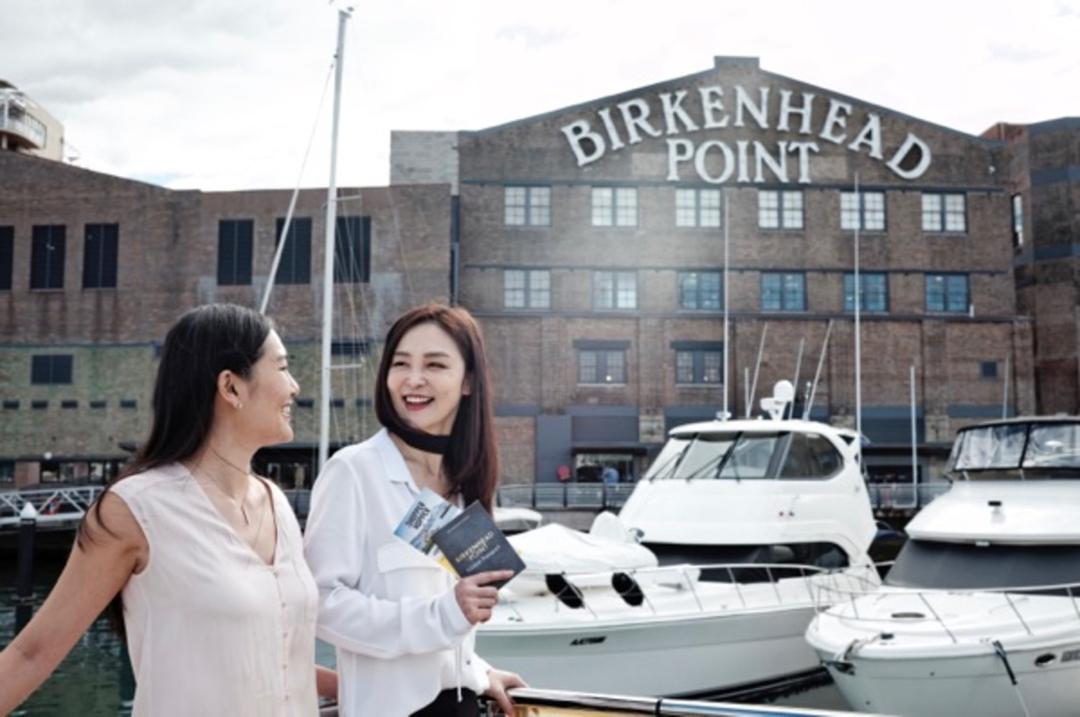 Birkenhead Point Brand Outlet
19 Roseby St, Drummoyne NSW 2047, Australia
Surry Hills
What you'll find: vintage clothing, books and jewellery In this vibrant inner-city suburb of working-class origins, you'll find one-off vintage finds and seriously cool collectables. Start with a taste of Surry Hills at ethical Kawa Café with a Chai Latte and generous 'Best Breakfast'. Close by you'll find some of the best vintage clothing in Sydney. Zoo Emporium is a treasure trove of vintage dresses and accessories throughout the eras, from 1920s art deco sequined numbers to faux-fur capes, 1940s suits and delicate jewellery. Cream on Crown is a busy secondhand den overflowing with seventies shirts, vintage denim and coats. Across the road is Oscar and Friends Booksellers, with an interesting collection of non-fiction novels, teen tales and sweet gift cards. For lunch, have a healthy buffet at About Life or settle into The Winery for their signature 'Picnic', $45pp and a glass of Bilpin apple cider. Take home a sequinned cape from Zoo Emporium; cowboy boots from Cream on Crown; fringed earrings from Collector Store and a French deck chair from Ici Et La.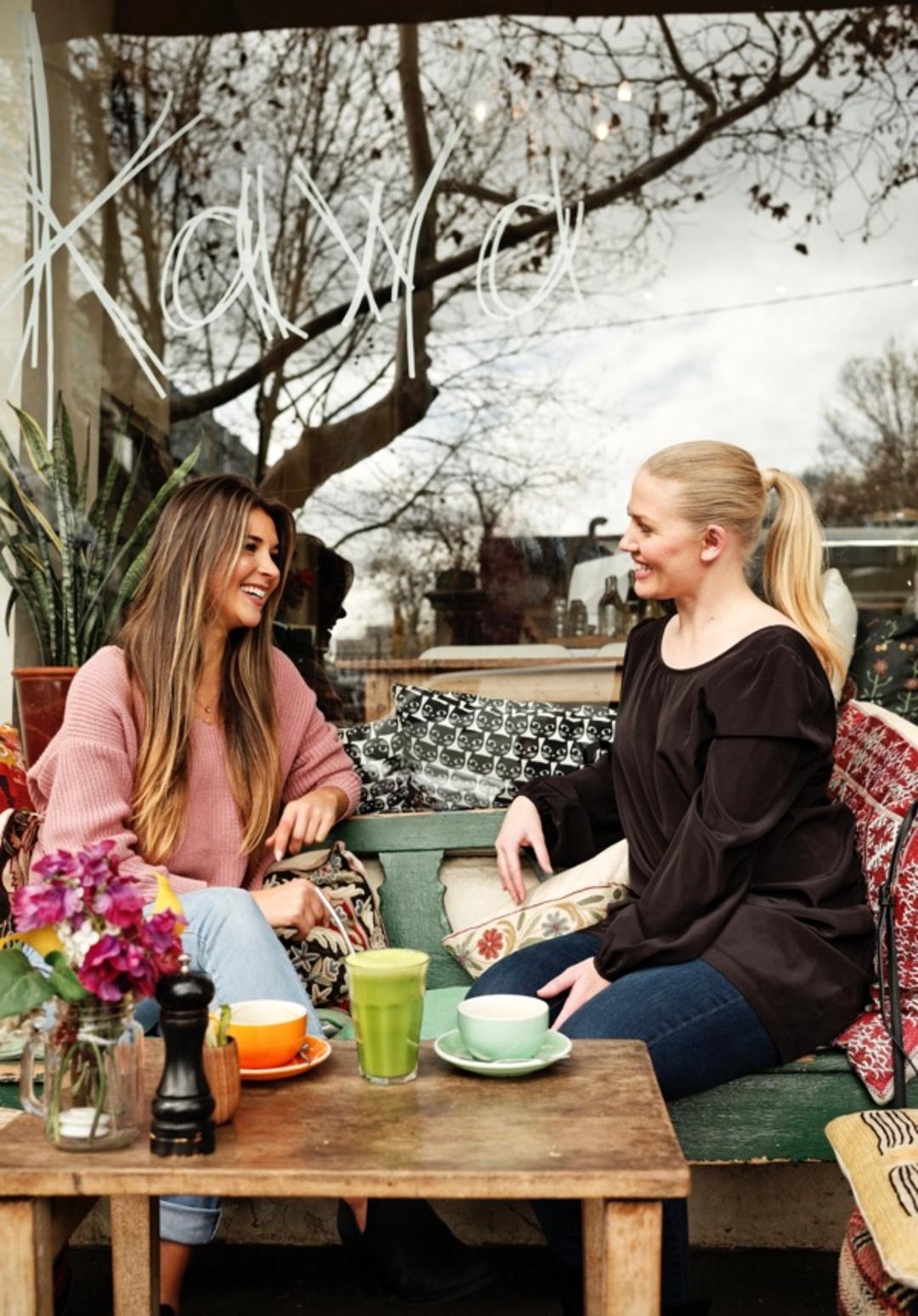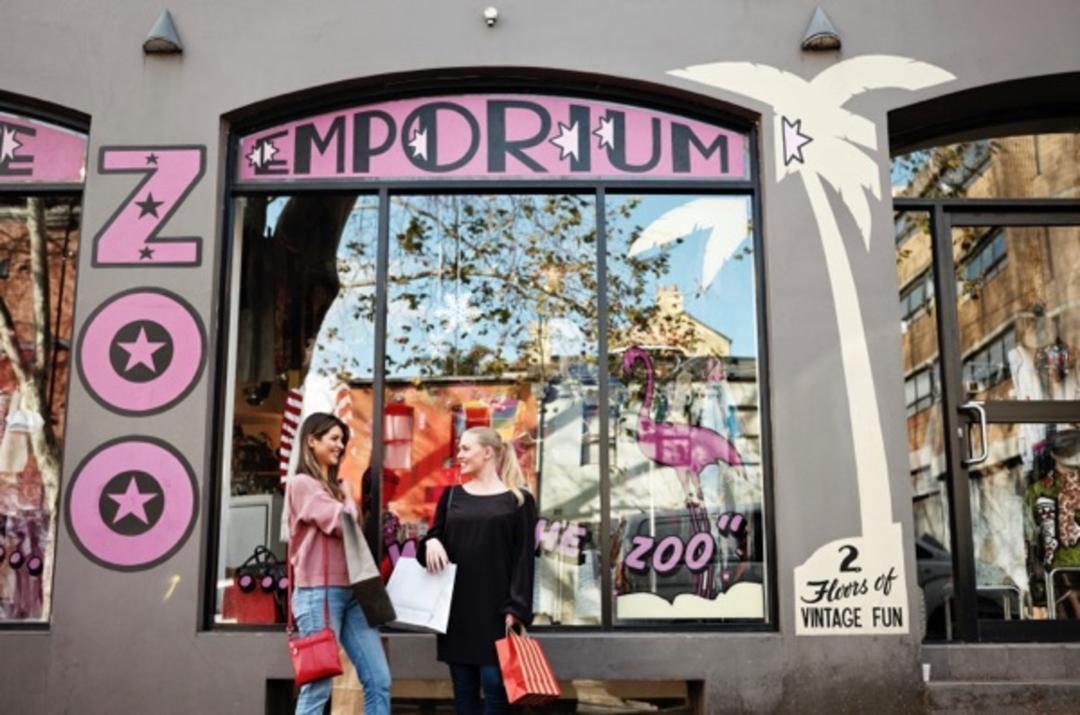 Surry Hills
Surry Hills NSW 2010, Australia
Bondi Beach
The surf-loving suburb of Bondi is all about the beach, brunch and boutiques, with signature retailers like Bondi Wash, Camilla and Commune emulating the laidback lifestyle. Start your day with breakfast at Bills, where the famous ricotta pancakes are always sweet and fluffy. Close by you'll find Nimble, a unique active wear retailer with Aussie-made, lightweight and functional leggings, crops and tanks. Across the road is bookstore and café Gertrude and Alice—a Bondi institution for a browse and a hot chai. Close by on Jacques Ave is Jones and Co, boasting Aussie-designed pastel pots, baskets and necklaces handmade in Vietnam, Thailand and the Philippines. On Campbell Parade you'll find the instantly recognisable, floaty dresses of Camilla and off the beaten track, check out Commune for Bondi-esque homewares. For on-point fashion and accessories, Tuchuzy is Bondi's favourite fashion haunt. Take home travel essentials from Bondi Wash; a dress from Tuchuzy; a plant from Jones and Co and leggings from Nimble.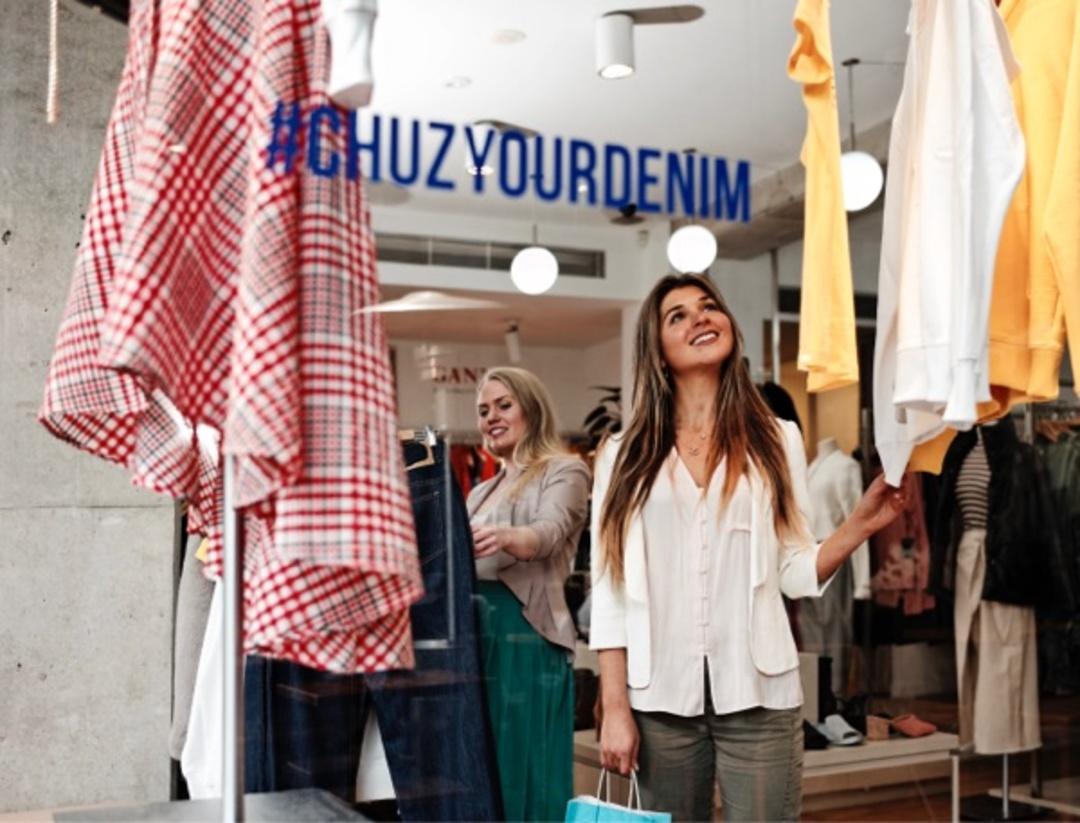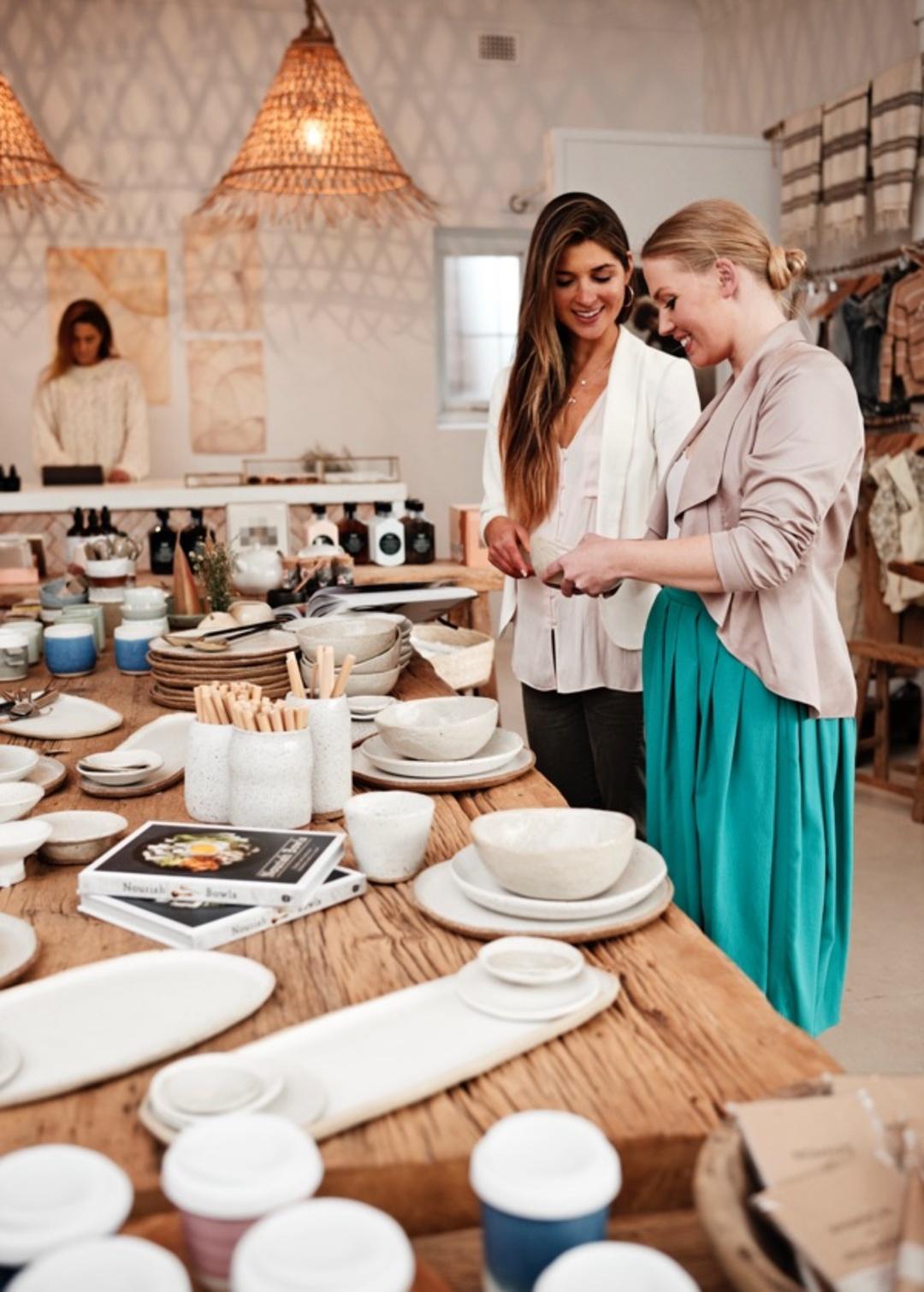 Bondi Beach
Bondi Beach NSW 2026, Australia
Queen Victoria Building
What you'll find: Australian fashion, Indigenous art and high tea A historic landmark in the heart of Sydney, the Queen Victoria Building is an architectural masterpiece originally constructed as a marketplace in 1898. It's home to luxury global brands, high street retail and the iconic Queen Victoria Tea Room, famous for its champagne high tea. Before you embark on some retail therapy, be sure to admire the intricate façade from Park Street, and once inside, take a moment to look up at the spectacular arc of the domed ceiling. Buy a quintessential Australian sun hat from Helen Kaminski, whimsical knitwear from Gorman, a flowing kaftan from Camilla, visit the Aboriginal Art Galleries and don't forget to pick up a sweet pastel macaron from Adriano Zumbo on the ground level. Also on the ground floor you'll find iconic Australian bushman label, R.M. Williams, and on level two, handcrafted Australian treasures to take home at 4 Elements Gallery.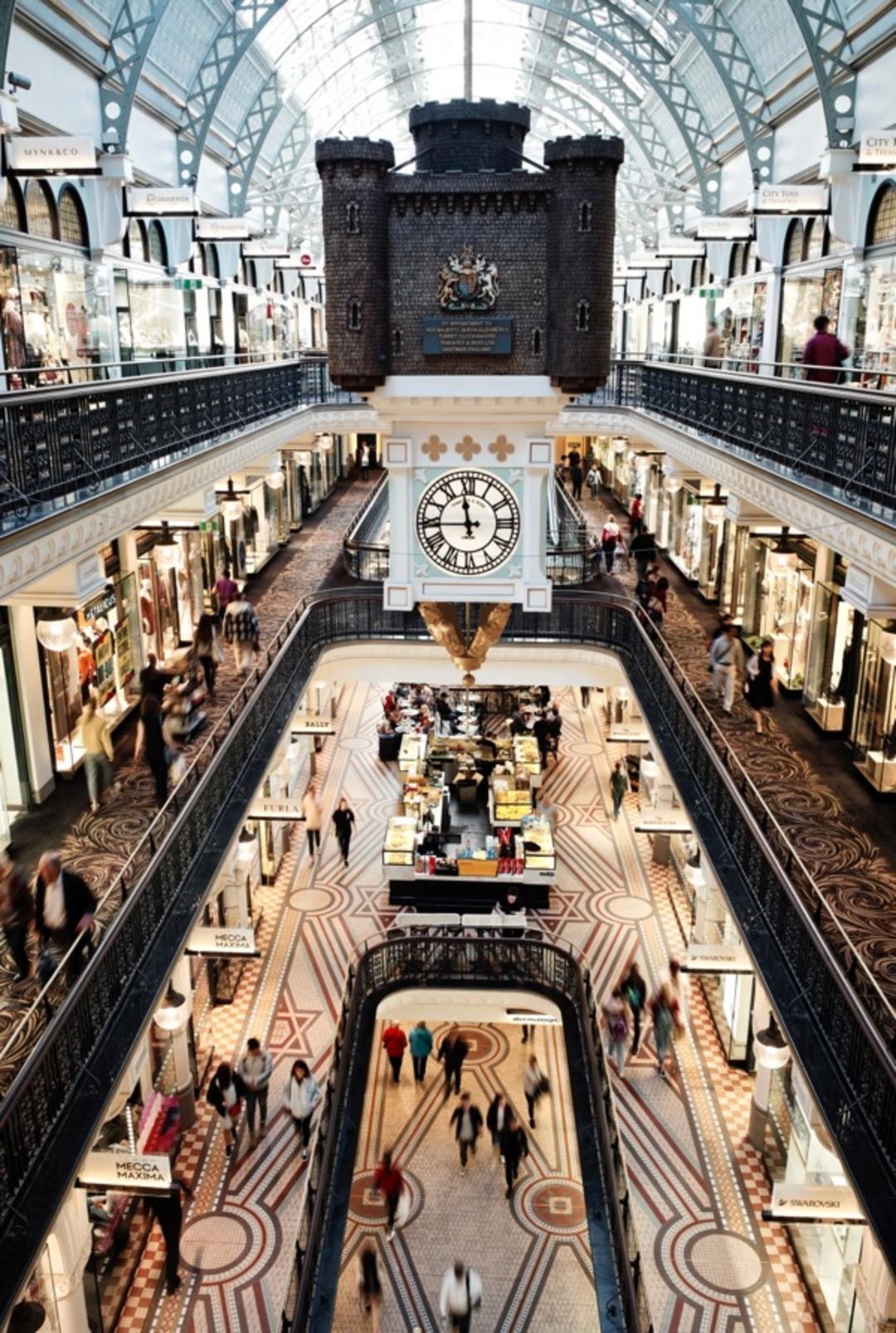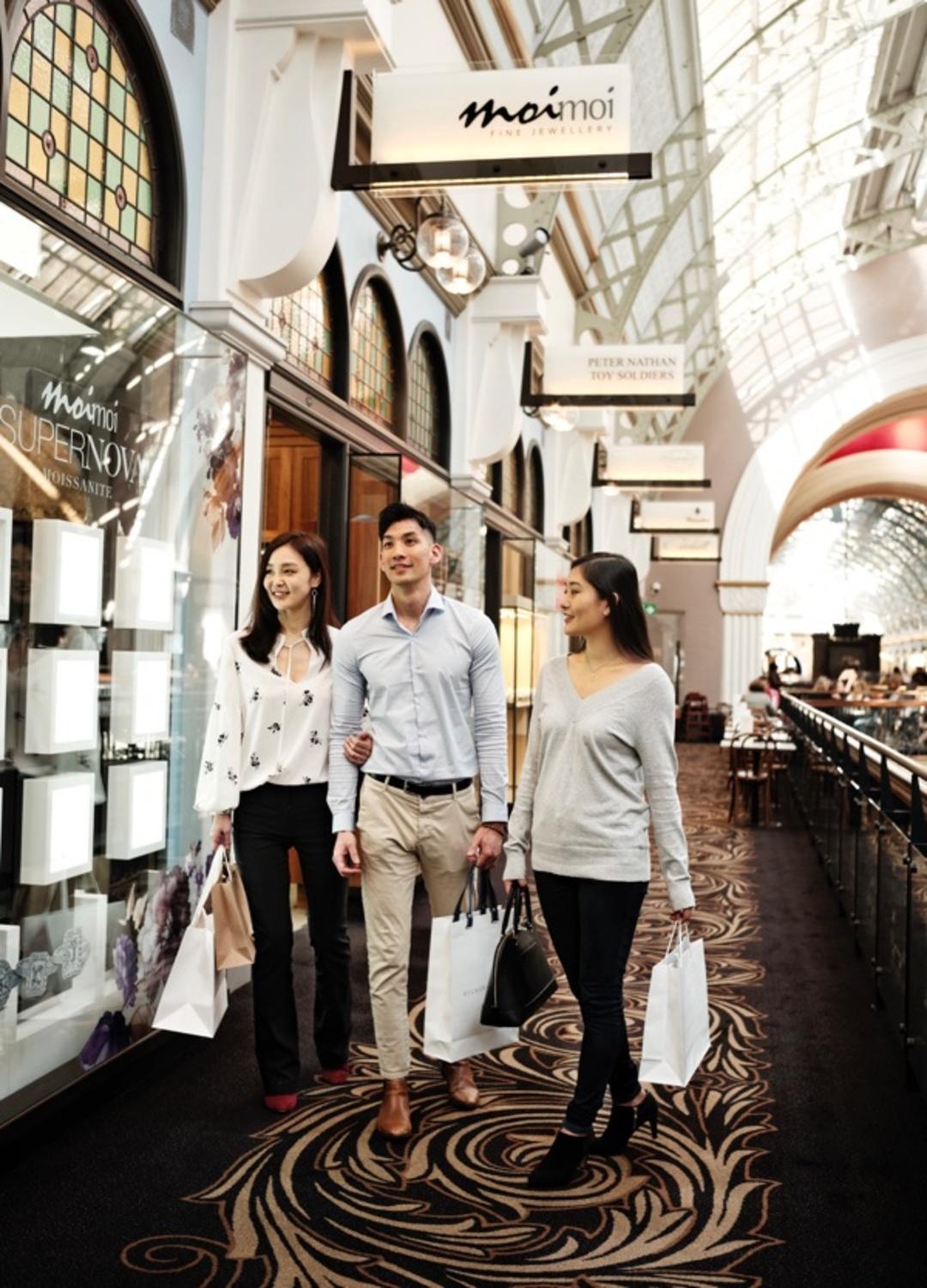 Queen Victoria Building
455 George St, Sydney NSW 2000, Australia
Have Story To Share?
Blog with Trip.Social
Reach new audiences and maximize your potential.