Newtown: an eclectic urban neighbourhood
Newtown is one of Sydney's hippest neighbourhoods, bursting with character, colour and culture. The edgy inner Sydney suburb, which is only 4km from Central station or a 10-minute train ride from the city centre, has plenty of attractions to keep you entertained. It has a thriving music, theatre, design and food precinct, that fuses cool with quirky.For this reason, Newtown was chosen as the backdrop for Coldplay's popular 'A Sky Full of Stars' film clip, which was filmed on King Street in 2014.Shop for handmade accessories, retro clothing andrare books at the colourful shops and boutiques on King Street, listen to live music at the Enmore Theatre and dine at the many restaurants, cafes and bars.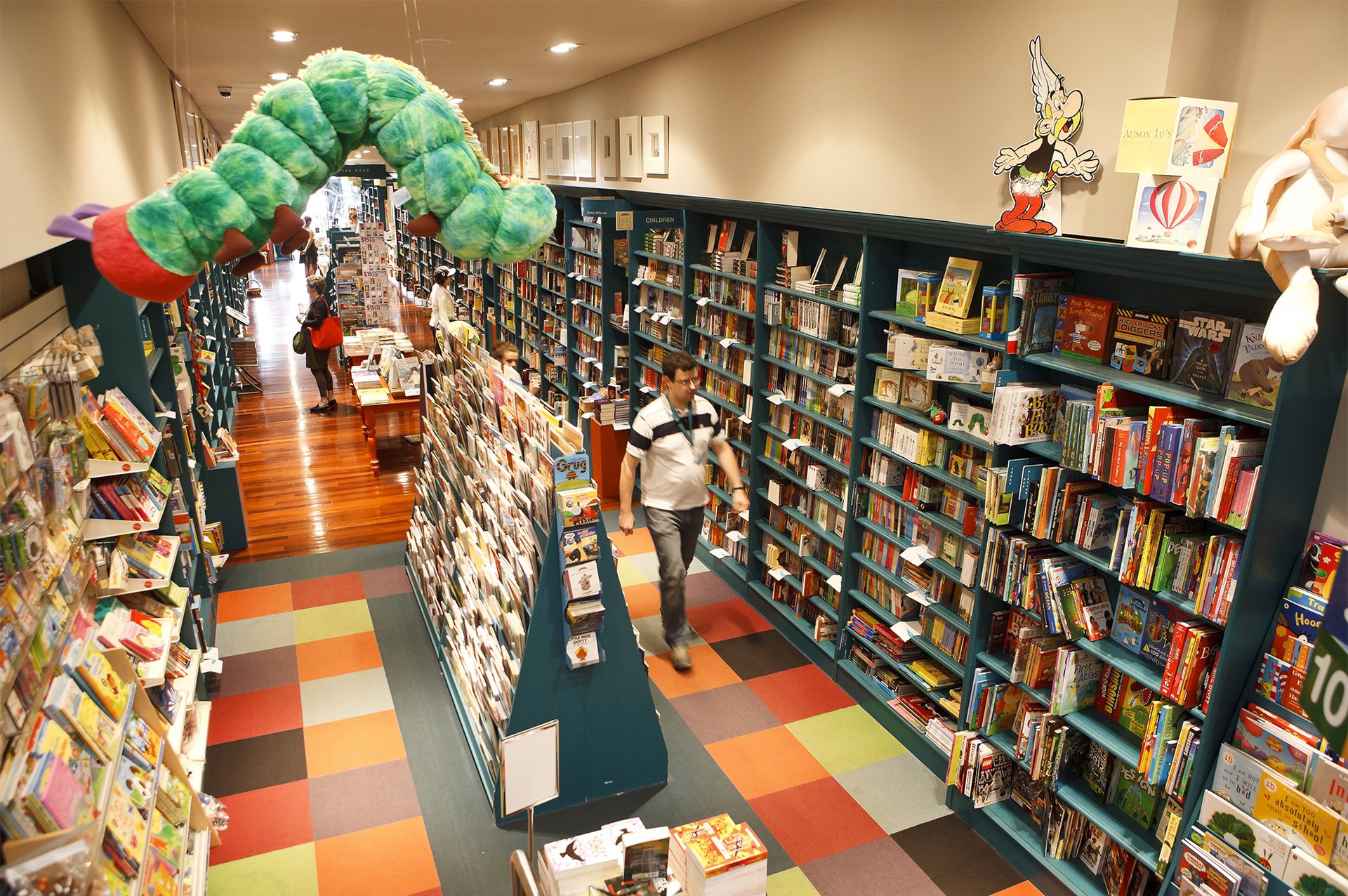 Shop like a local
From vintage stores to specialty shops and eclectic boutiques, Newtown is brimming with places to purchase handmade accessories, rare books, designer and bohemian pieces of clothing, and unique homewares. Wander down King Street — the pulsating heart of Newtown — and the cool shopping strip on Enmore Road.
King Street
King Street, Newtown NSW, Australia
Better Read Than Dead
Better Read Than Dead, King Street, Newtown NSW, Australia
Explore the local precinct, pay a visit to the famous bookstore Better Read Than Dead—one of Sydney's most iconic and loved independent literary hubs— and pick up some impressive, colourful blooms from the boutique florist, The Flower Room.
The Flower Room
The Flower Room, King Street, Newtown NSW, Australia
Explore the street graffiti
Newtown's streets are an ever-changing outdoor art gallery. Many of Sydney's artistic community resides here, making it the perfect place to explore the city's creative community. To snap the perfect Instagram shot, head to King Street which features one of the earlier murals from 1991, 'I have a Dream' — a heritage listed piece. There is also a Fintan mural on Church Street, which provides a great photo opportunity.
Nearby in St Peters, May Lane is an alleyway bursting with pops of colour and artwork. Founded in 2000 by Tugi Balog out of his warehouse space in May Lane, there are plenty of unique designs on garage doors and walls to admire.
'I Have A Dream' Mural
'I Have A Dream' Mural, Newtown NSW, Australia
Discover the Newtown dining scene
Known as 'eat street', King Street is lined with cool cafes, craft breweries, and restaurants serving a range of different cuisines.Hartsyard is an award-winning casual modern Australian restaurant located on Enmore Road. Owned and operated by chefs Jarrod Walsh and Dorothy Lee, the restaurant serves fresh produce and Australian seafood.
One of Sydney's most famous burger places, Mary's in Newtown is an institution.Styled on American fast food, owners Jake Smyth and Kenny Graham serve mouth-watering burgers that people queue up for.
Mary's Newtown
Mary's Newtown, Mary Street, Newtown NSW, Australia
For other delicious burgers and ramens, head to Rising Sun Workshop or Lonely Mouth by RaRa, which features tasty ramen and izakaya-style snacks. Young Henrys Brewery and Distillery is the perfect place to try a range of Australia beers, including seasonal brews.
Rising Sun Workshop
Rising Sun Workshop, Whateley Street, Newtown NSW, Australia
Lonely Mouth
Lonely Mouth, Australia Street, Newtown NSW, Australia
Young Henrys
Young Henrys, Wilford Street, Newtown NSW, Australia
Don't forget to visit the popular Black Star Pastry— home of 'the world's most instagrammed cake'. The Strawberry Watermelon cake and savoury delights are sure to tantalise your tastebuds.
Black Star Pastry Newtown
Black Star Pastry Newtown, King Street, Newtown NSW, Australia
If your sweet tooth craving needs more satisfying, there is the award-winning Cow and the Moon that won the top spot inthe Gelato World Tour in Italy.
Cow & The Moon
Cow & The Moon, Enmore Road, Enmore NSW, Australia
Visit the markets
Newtown Markets are a weekly event on Saturdays from 10am to 4pm at Newtown Square. Browse and shop for artisan made bread, vegan cakes, music, books, handmade goods, vintage, new and preloved fashion, jewellery and accessories. There is always a bargain to be had or a gem to be found.