Go West: A Day in the Life of Colorado's Gold Rush
In the mid-nineteenth century, caravans of optimistic settlers travelled across the vast unknown in search of gold and a better life in the West.
Morning
Begin your day in the Cripple Creek-Victor Mining District, which was once considered the world's most productive gold-mining center. The area is part of the Gold Belt Tour scenic byway, which runs from Florissant to Caon City and is named after the abundance of gilded discoveries made in the surrounding hills. Admire Victor's Victorian stores, which have largely remained untouched from the days when throngs of prospectors flooded the town. Then take the Gold Belt Tour to Cripple Creek, a mining town that has morphed into a gambling mecca. Visit the Mollie Kathleen Gold Mine, which was named for the first woman to strike gold, or the Cripple Creek District Museum or Cripple Creek Heritage Center to learn about individuals who risked it all in search of the motherlode. If you want to try your luck, go to the Century, Wildwood, or Bronco Billy's, which are just a few of the casinos that line the town's main street.
Cripple Creek
Cripple Creek, CO, USA
Afternoon
Idaho Springs is your next stop, where the first big gold discovery was made in 1859. At the Main Street Restaurant, order the Miner, a bacon double cheeseburger on a pretzel bun, for lunch. After that, visit the Underhill Museum to learn about Dr. James Underhill, a notable mining engineer who surveyed numerous mines in the area in the early 1900s. Are you ready to put yourself in the shoes of a real gold digger (not the one from Kanye West's song)? Put on your hard hat and go panning for gold in Argo Mill & Tunnel, which was formerly the world's longest mining tunnel. Take a peaceful soak in Indian Hot Springs' steamy waters, which were cherished by Ute and Arapaho Indians even before gold was discovered in the nearby wilds.
If you have time, stop at the Buffalo Bill Museum and Grave at Lookout Mountain Park in Golden to learn more about fur trapper, gold miner, scout, and showman William "Buffalo Bill" Cody.
Idaho Springs
Idaho Springs, CO, USA
Evening
Drive north to the twin cities of Black Hawk and Central City, where the chase of wealth has a long history. In 1859, a windfall was discovered in a Black Hawk gulch, attracting nearly 10,000 fortune-seekers to the area. For its mineral-rich grounds, Central City was formerly known as the "richest square mile on earth." Today, visitors come to try their luck at the casinos and see the surviving architecture from the boomtown era, all set against a canyon-cradled background. For pizza and a Gilpin Gold IPA, stop into Dostal Alley Brewpub and Casino, Gilpin County's only brewery (made with Central City-grown wild hops). Then see a play at the Central City Opera House, a charming jewel-box theater built in 1878 by Welsh and Cornish miners, before taking a dusk drive to Estes Park, your overnight destination. The Stanley Hotel offers historic guestrooms. The hotel, which was founded in 1907 by Freelan Oscar Stanley of the Stanley Motor Carriage Company, is steeped in local history. F.O. Stanley's association with naturalist Enos Mills helped promote the founding of Rocky Mountain National Park in 1915, and the Stanley's main building was actually constructed with wood from land now known as Rocky Mountain National Park (timber from the Bear Lake wildfire of 1900). Before retiring to your luxurious guestroom, raise a glass to your day's history lesson in the hotel's Whiskey Bar.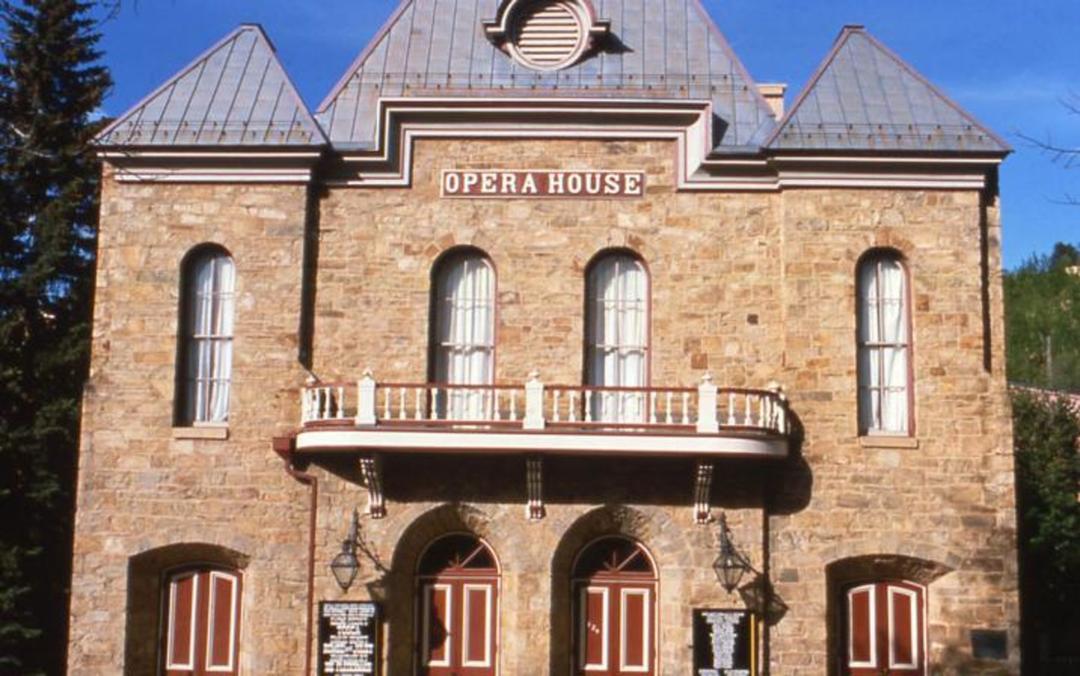 Central City Opera House
124 Eureka St, Central City, CO 80427, USA
Have Story To Share?
Blog with Trip.Social
Reach new audiences and maximize your potential.