Binns Track 10 day itinerary
The Binns Track is a four-wheel-drive adventure that takes you through stunning terrain and allows you to see some of Central Australia's lesser-known attractions as well as the grandeur of the Northern Territory's large rivers. This 2,230km track runs from the SA/NT border to Timber Creek and is named after Bill Binns, a 32-year ranger with NT Parks and Wildlife. Bill's vision was to build a trail that would allow visitors to visit regions rich in color, natural wildlife, and massive rock formations.
Days 1 & 2: Mt Dare to Alice Springs (421km)
The track begins at Mt Dare, on the boundary of South Africa and the Northern Territory. Before embarking on the 421-kilometer journey to Alice Springs along the Old Andado Track, take in the morning. The trail follows the western edge of the Simpson Desert, passing 5-8m high sand ridges and meandering through the Finke River flood-out. Unwind in the old-world elegance of Molly Clark's Old Andado Homestead with a picnic lunch. Enjoy Alice Springs for a night or two. This little town offers unique experiences and accommodations ranging from camping to four-star hotels. Watch the sun rise from the back of a camel or take in the sunset from the back of a hot air balloon. Get up close and personal with local flora and fauna, such as the Wedge-tailed Eagle and the endangered bilby, in Alice Springs Desert Park. Spend a few additional days exploring the West MacDonnell Ranges, which are just outside of Alice Springs, and see the gorges, waterholes, and world-class hiking routes.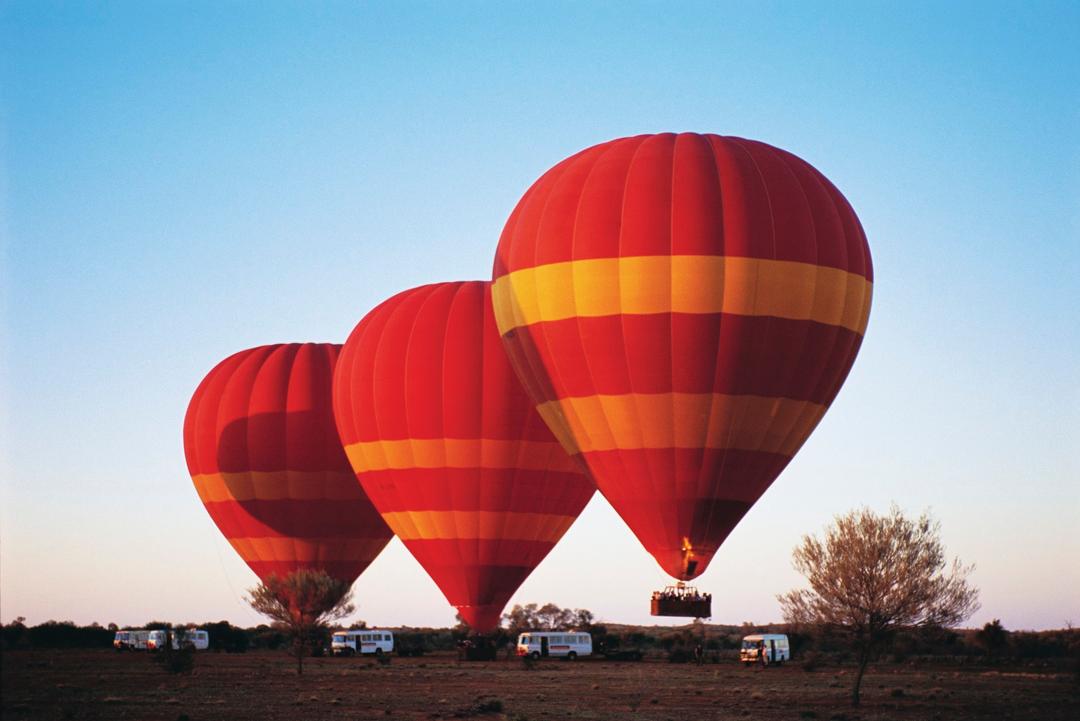 Simpson Desert
Simpson Desert, Australia
Days 3 & 4: Alice Springs to Gemtree (287km)
Continue on to Ruby Gap Nature Park (4WD access only), where you can see local birds and fauna. Set up camp beside the riverbed if you plan on staying the night. Follow the Pinnacles Track on the Plenty Highway to Gemtree, passing through the spectacular Harts Ranges scenery. Overnight camping is available at a powered or unpowered caravan and camping site, as well as in a cabin. Fossicking for semi-precious stones like Zircons and scarlet garnets is a fun way to pass the time.
Gemtree Caravan Park
6990 Plenty Hwy, Ali Curung NT 0872, Australia
Ruby Gap Nature Park
Hale NT 0872, Australia
Days 5 & 6: Gemtree to Tennant Creek (692km)
Iytwelepenty / Davenport Ranges National Park is 422 kilometers away. Relax and enjoy the peace, or plunge in and cool yourself in the water. Take a short detour to Karlu Karlu / Devil's Marbles on your way from the ranges to Tennant Creek, which is home to huge granite boulders and a must-see on any Binns Track itinerary. Walk among the old boulders, which can reach a height of 6 meters. It's best to go during sunrise or sunset, when the trees turn red and change color. Bring your camera to capture this breathtaking scene.
Tennant Creek
Tennant Creek NT 0860, Australia
Iytwelepenty / Davenport Ranges National Park
Davenport NT 0872, Australia
Karlu Karlu / Devils Marbles Conservation Reserve
Stuart Hwy, Davenport NT 0872, Australia
Days 7 & 8: Tenant Creek to Dunmarra (358km)
Tennant Creek is a great place to visit if you want to learn more about the area's intriguing history. Continue north, passing through vast cattle ranches and limestone landscapes. The Frews Pond Overland Telegraph Line Memorial Reserve is rich in history. This heritage attraction was built as a tribute to Sir Charles Todd and pays respect to the construction of the Overland Telegraph Station. Stretch your legs with a 1.5-kilometer stroll that features 52 original Oppenhiemer poles, allowing you to see part of the Territory's early history.
Dunmarra Roadhouse
Unnamed Road, Birdum NT 0852, Australia
Days 9 & 10: Dunmarra to Timber Creek (471km)
You'll travel through Bullita Homestead on an unpaved road (also a great place to set up camp). Investigate the pioneers' homes and ancient timber stockyards. Following the trail, you'll pass by interesting rock formations along Limestone Creek before arriving at Timber Creek, your final destination. At the Police Station Precinct, you may get a taste of early life in the Northern Territory. Alternatively, take part in the Timber Creek Festival's celebrations and try your hand at whip cracking or spear throwing.
Timber Creek
Timber Creek NT 0852, Australia
Have Story To Share?
Blog with Trip.Social
Reach new audiences and maximize your potential.