An Inside Guide to the Huế Tombs
7 places · 1 day
From moss-covered towers hidden in the hills to faded stone warriors proudly protecting the dead, the Hue tombs evoke the feeling of a forgotten, almost mythological world. The kings of the Nguyen Dynasty designed their own tombs, reflecting their varying temperaments, philosophies, and priorities.
Dig deeper and you'll discover the tombs don't just embody the lives and souls of the Nguyen Kings. They also recount the story of one of Vietnam's most engrossing historical periods, including national unification, military conquest, and the cultural impact of French colonialism.
Credit: Vietnam Travel
Photo: TripSavvy
Best for intrepid adventurers: Gia Long Tomb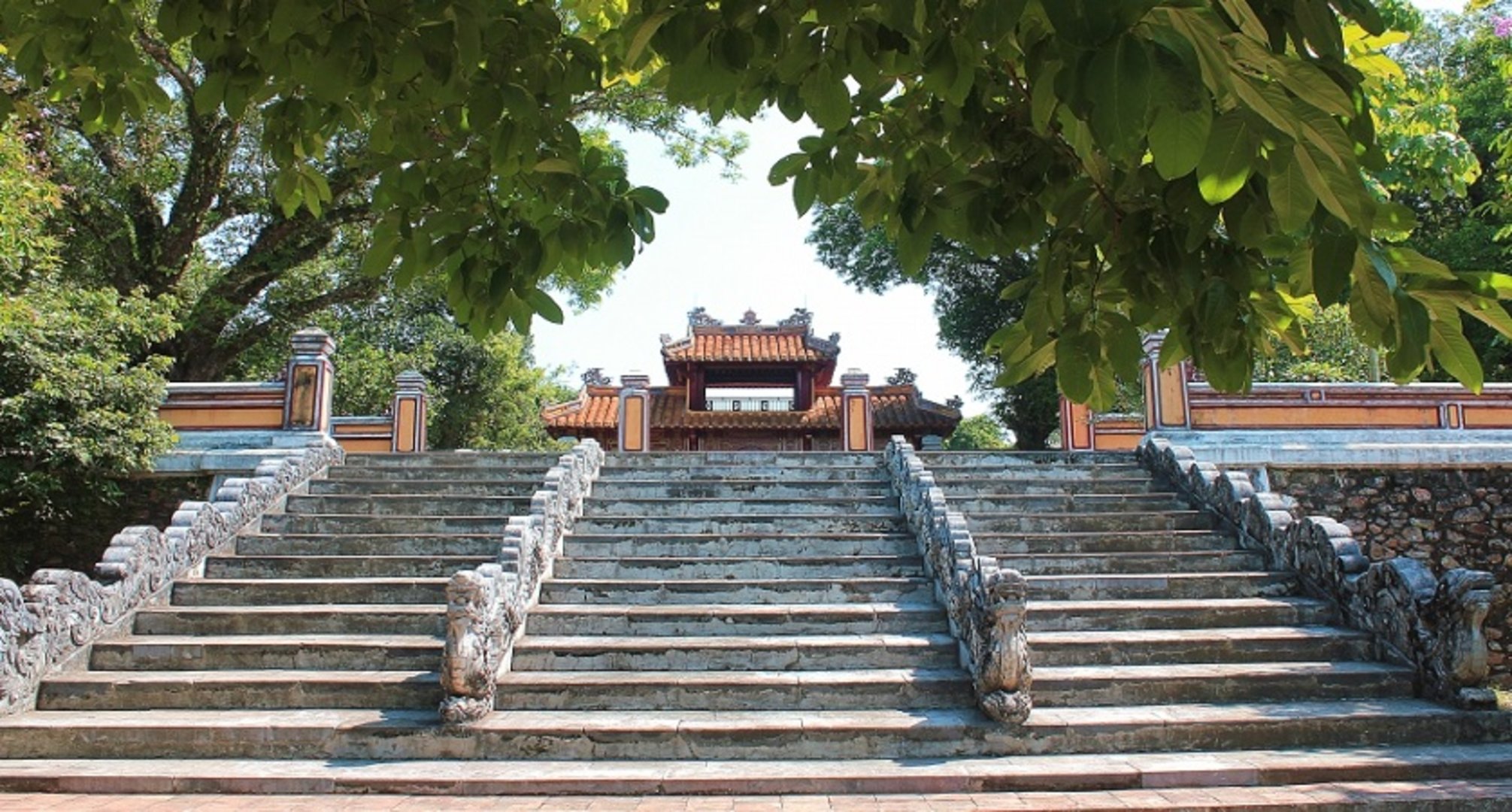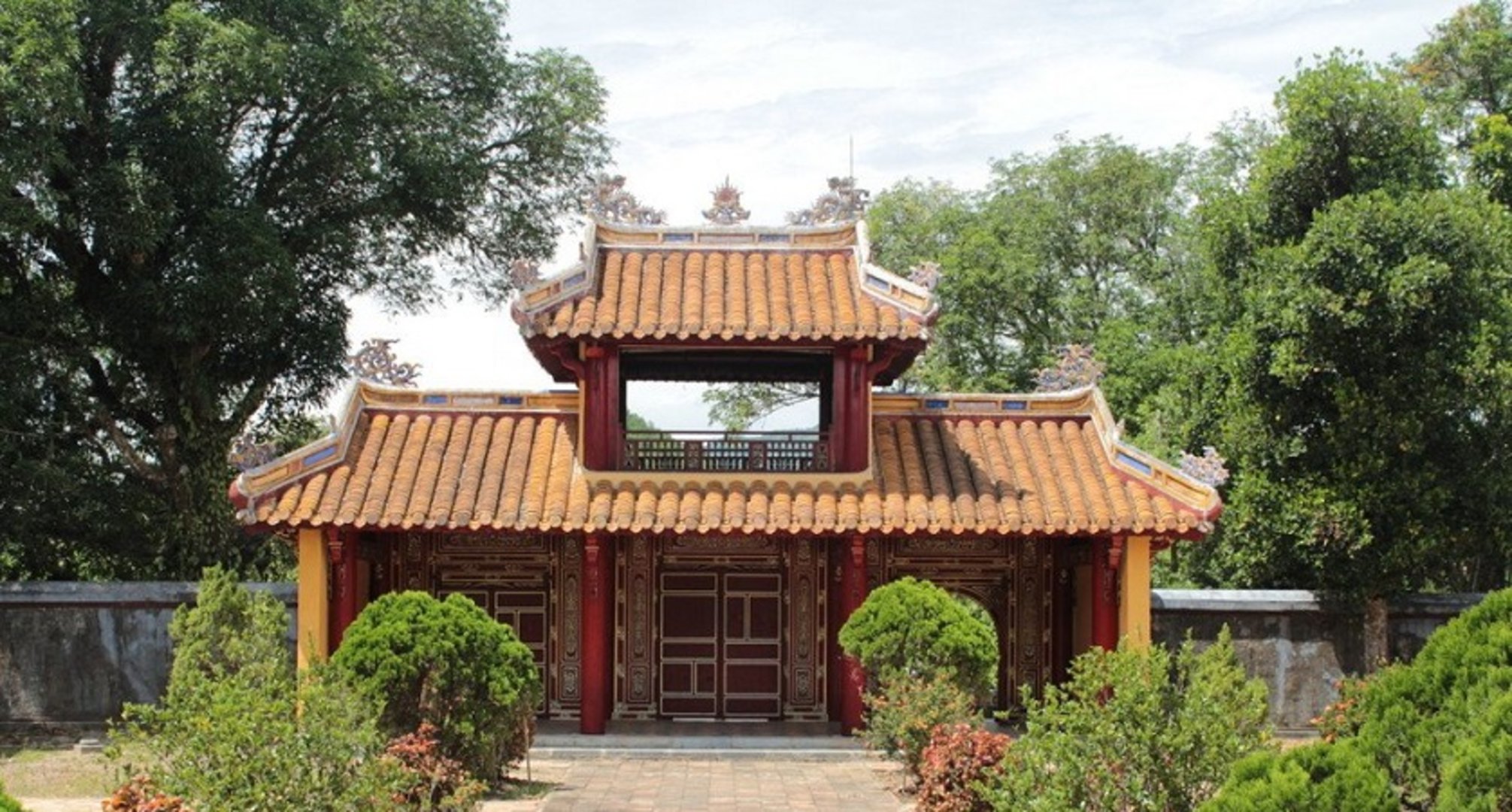 Construction of the lonely tomb of Emperor Gia Long was completed in 1820, making it the oldest and the most atmospheric of the Hue tombs. Situated 16km from the city, this tomb is remote, rarely visited, and the ideal undertaking if you have wanderlust cravings to satisfy. Part of the fun is getting to the tomb, as you pass by some of Hue's most eye-catching rural treasures, including overgrown graveyards and vibrant Buddhist monasteries.
Gia Long was the first Nguyen king and one of Vietnam's most significant historical figures. He reinforced Confucian values, moved the capital to Hue from Hanoi, began construction of the Hue Citadel, and even coined the country's name: "Việt Nam". The tomb is enormous, with various structures spread throughout the lush countryside.
Photo: galatourist.asia, khamphahue.com.vn
Gia Long Tomb
Hương Thọ, Hương Trà, Thừa Thiên Huế, Vietnam
4.6 rating
Best for history and culture buffs: Minh Mạng Tomb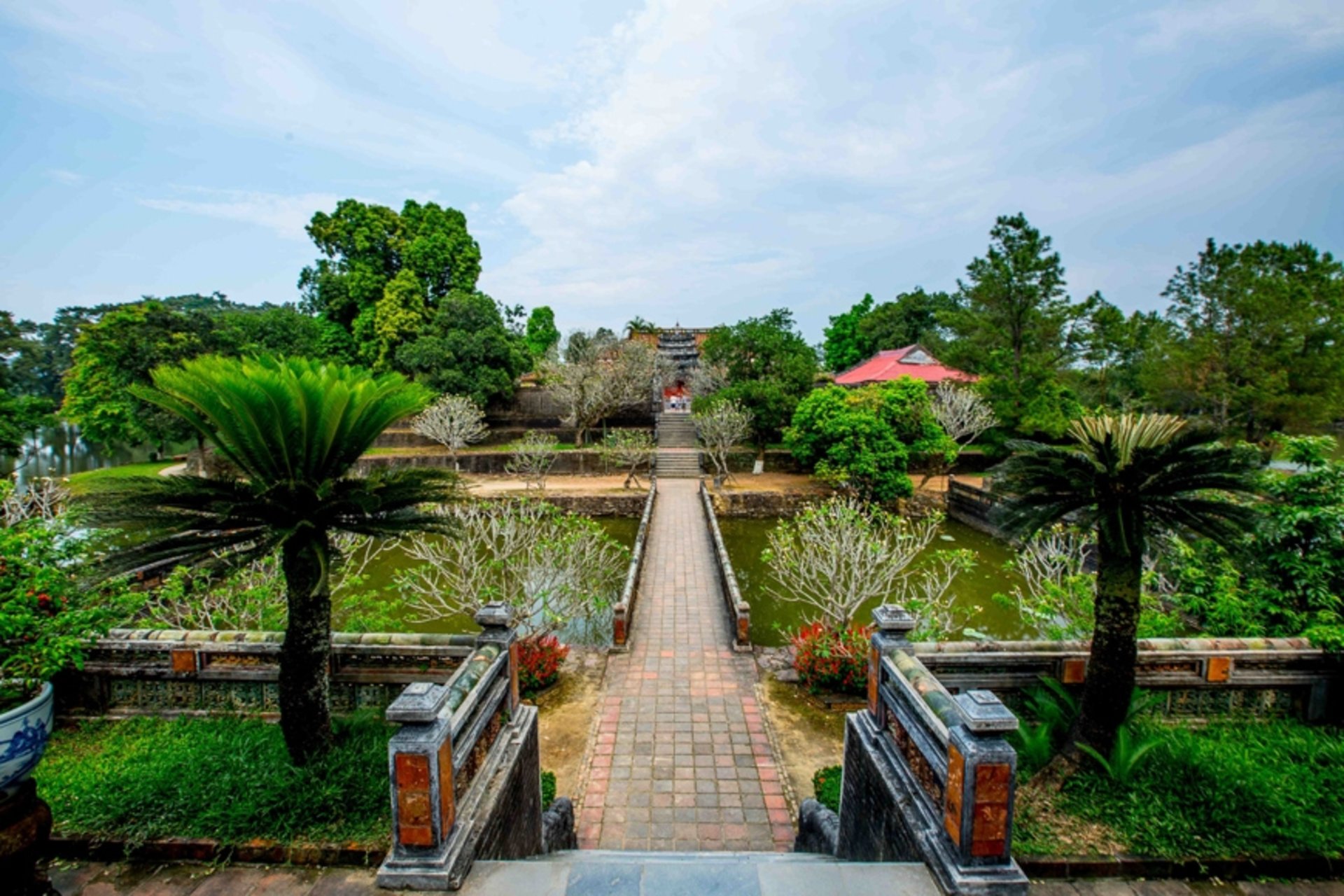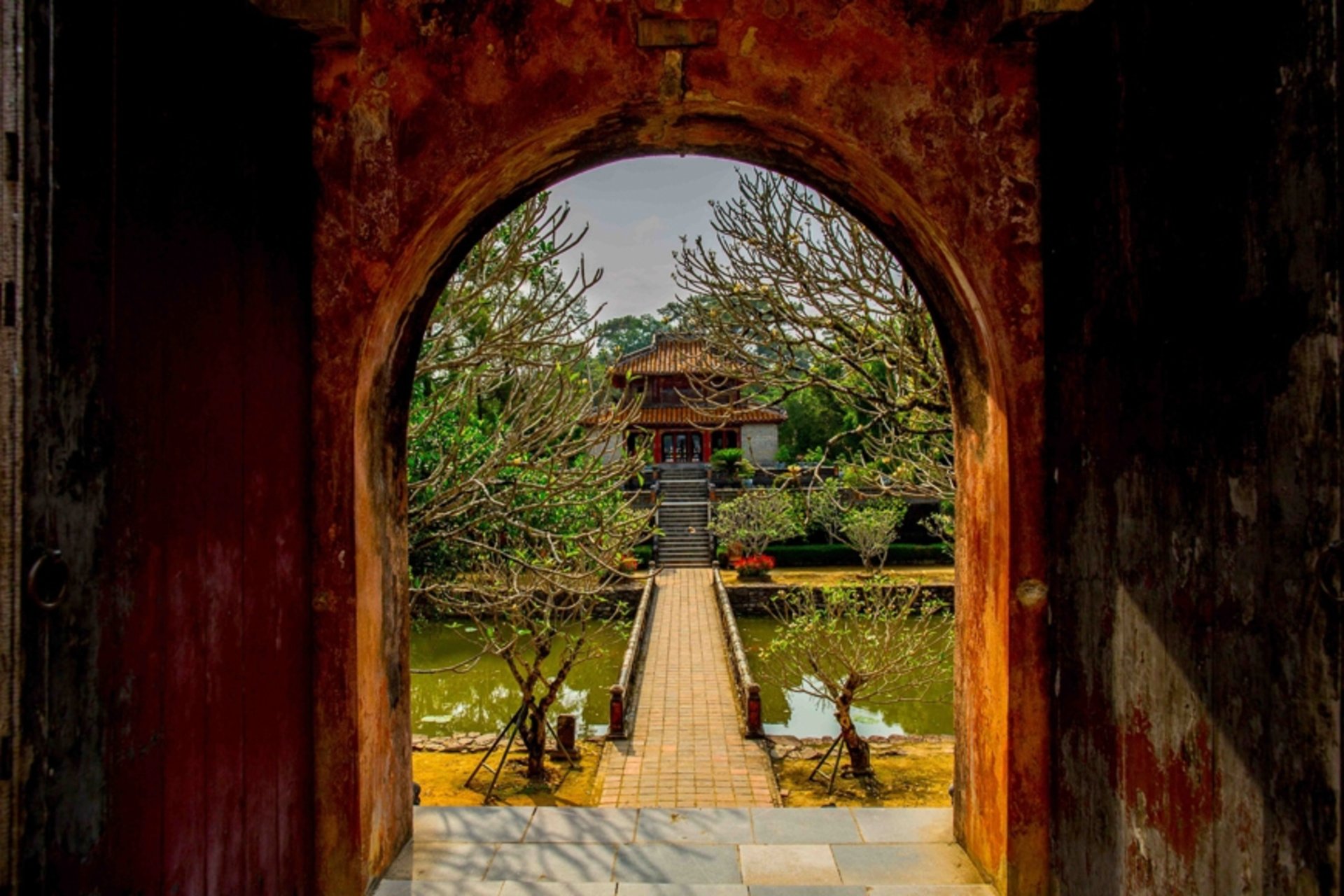 Emperor Minh Mạng continued his father's legacy, ruling a large empire, crushing rebellions, and resisting the mounting European threat. Completed in 1843, Minh Mang's large and orderly tomb is a reflection of military vigor and successful conquest, but also cultural conservatism. Minh Mang's empire stretched across present-day Vietnam and into Cambodia and Laos. His isolationist policies banned foreign missionaries and bolstered Confucian ideology.
This is the most stately of all the Hue tombs, decorated with ponds that bloom with colourful lotus flowers in the spring months and pretty pine-covered hills. Minh Mang's final resting place lies behind a locked gate that is opened just once a year, but you can get close enough to the towering trees that envelope him.
Mausoleum of Emperor Minh Mang
QL49, Hương Thọ, Hương Trà, Thừa Thiên Huế, V...
4.4 rating
Best for escaping the crowds: Thiệu Trị Tomb

Of the more accessible tombs in Hue, Thiệu Trị is probably the least-visited. Emporer Thieu Tri shared his father's staunch conservatism and there are similarities between his tomb and that of his predecessor. This is the only dynastic tomb that isn't enclosed by a wall and the site is cleanly divided between temple (for worship) and crypt (the resting place). While the temple houses a carefully restored front gate, much of Thieu Tri's tomb still lies in ruin, a sad allegory for his empire's dwindling power in the face of the imminent colonial threat. Overshadowed by the tombs of his predecessor and successor, you'll likely have Thieu Tri's tomb all to yourself.
Photo: Gody.vn
Tomb of King Thieu Tri
Thủy Bằng, Hương Thủy, Thừa Thiên Huế, Vietna...
4.3 rating
Best for dreamers and romantics: Tu Duc Tomb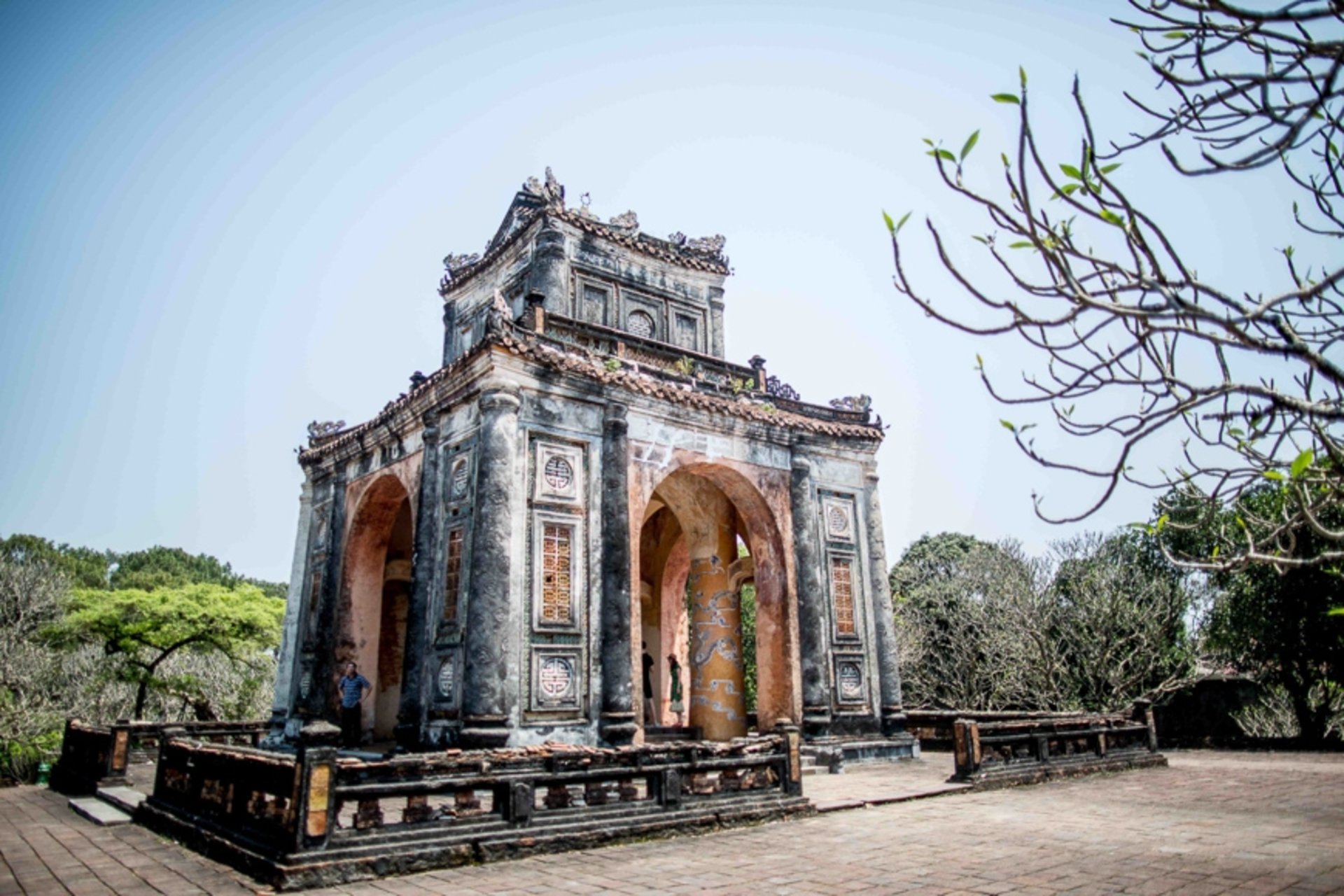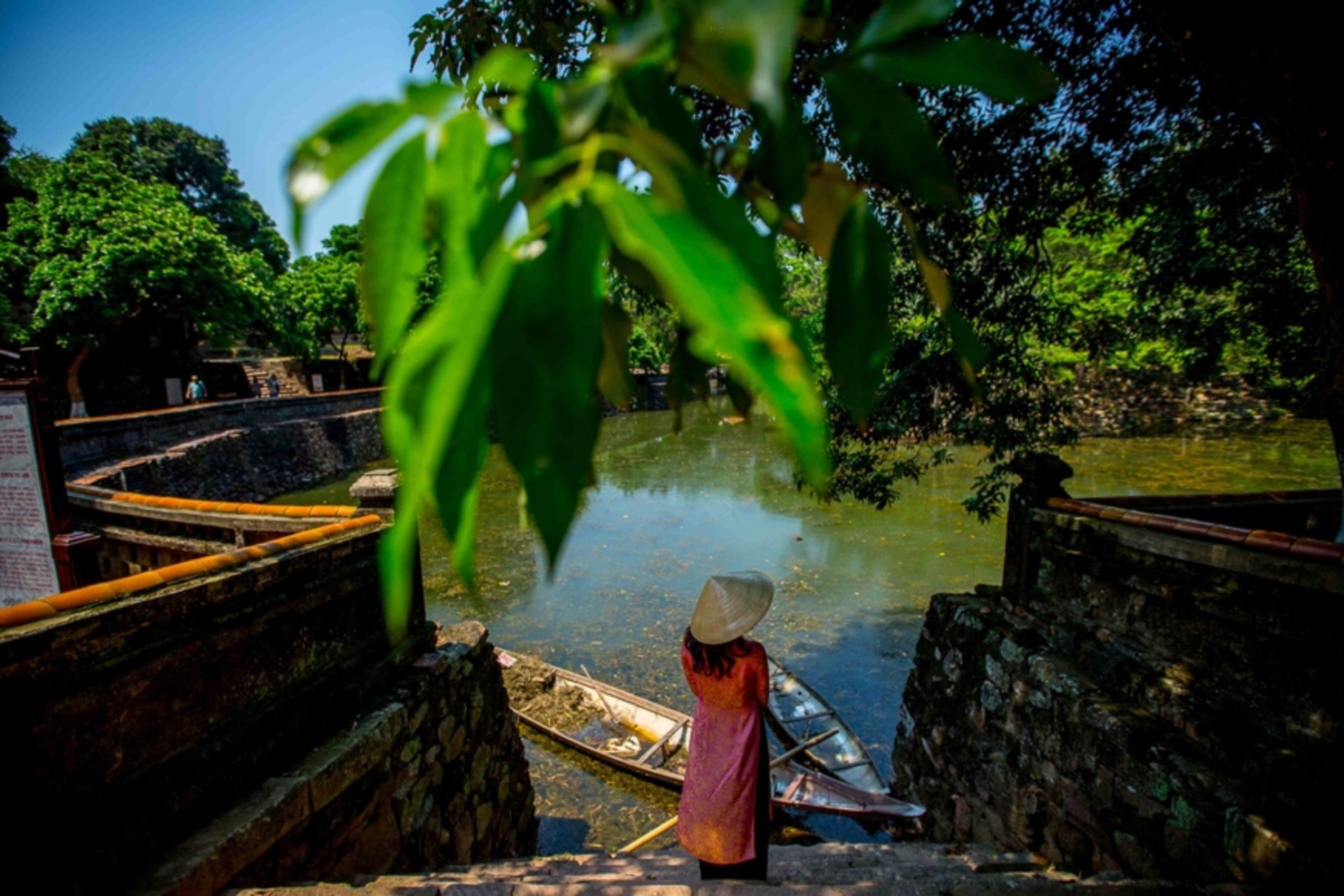 Emperor Tự Đức had a strong affinity for art and poetry, a passion he channeled to craft his romantic, illustrious tomb. Tu Duc wanted his final resting place to blend harmoniously with nature. It is the greenest and most organic of all the tombs.
Tu Duc oversaw a dramatically weakened Vietnam as the French strengthened their colonial grip. Rather than engage in a losing battle, Tu Duc retreated into constructing and enjoying his own tomb. The complex was completed before his death, and Tu Duc regularly visited his tomb to write poetry and fish in the lake. Rumour has it that Tu Duc was not laid to rest here but in another unknown location to hide his treasures from grave robbers.
Mausoleum of Emperor Tu Duc
thôn Thượng Ba, Thành phố Huế, Thừa Thiên Huế...
4.4 rating
Best for quick sightseeing: Dục Đức Tomb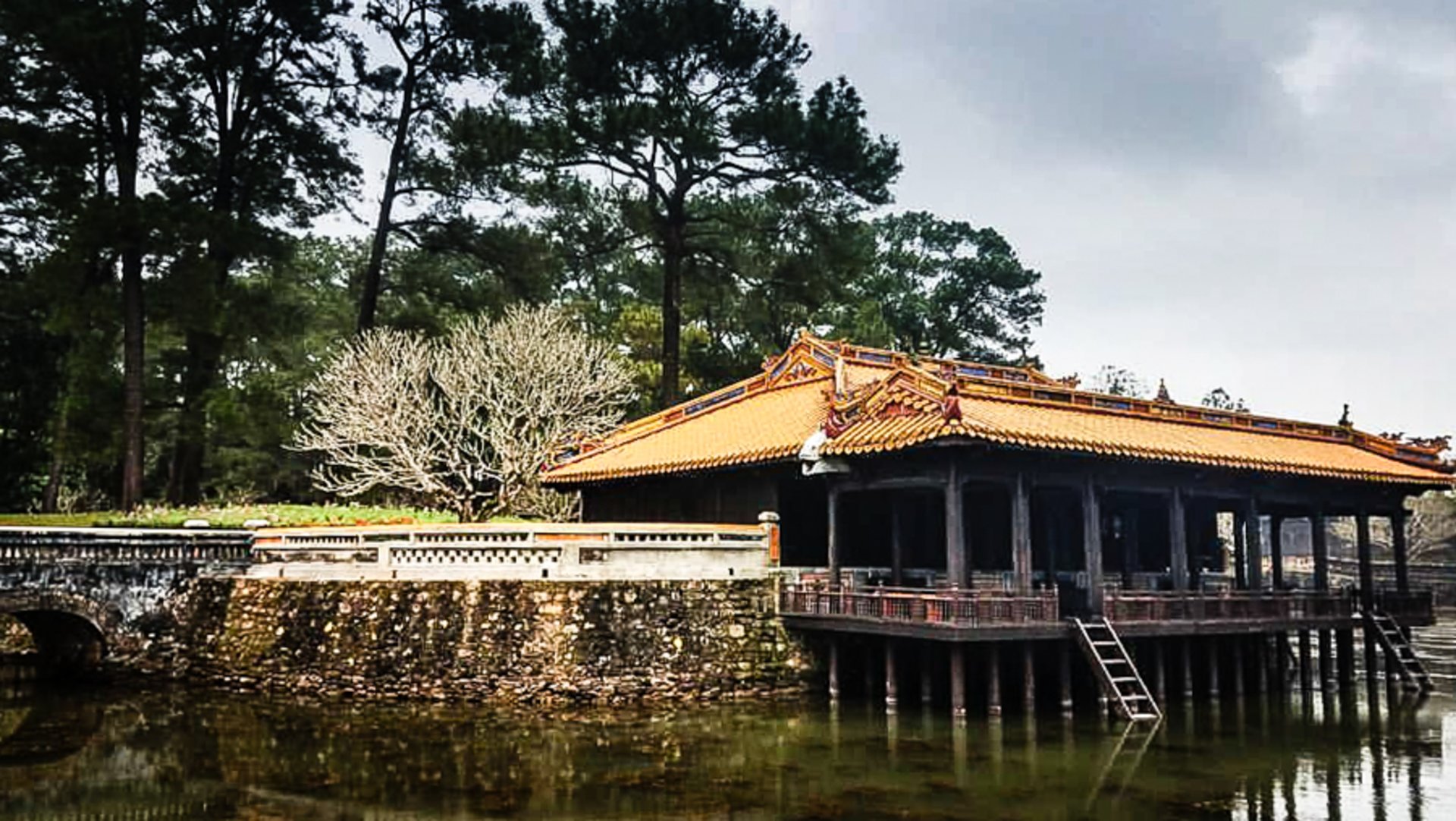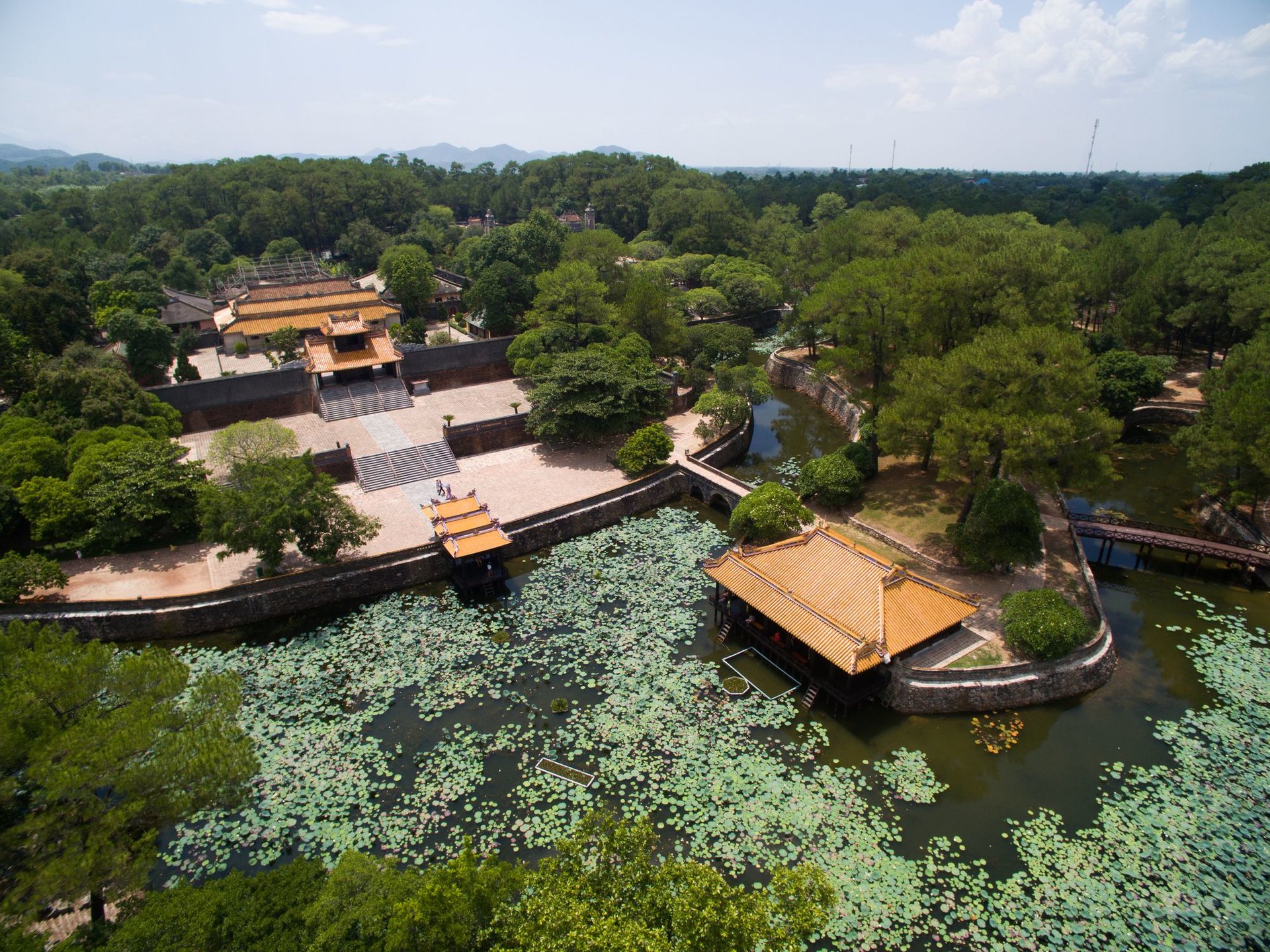 The tomb of Emperor Dục Đức is within the city limits and a good option if you don't want to venture too far. Duc Duc's dominion lasted for a mere three days before he was deposed and sentenced to death under suspicious circumstances. His small, humble tomb reflects his brief reign, and the site later became the resting place of his close family. Duc Duc's wife, son, and grandson are all buried here. This is an attractive, landscaped tomb that reflects Hue's iconic imperial architecture.
Photo: tripsavvy.com, originvietnam.com
Tomb of Dục Đức
Phường Phước Vĩnh, Thành Phố Huế, Tỉnh Thừa T...
4.2 rating
Best for countryside vistas: Dong Khanh Tomb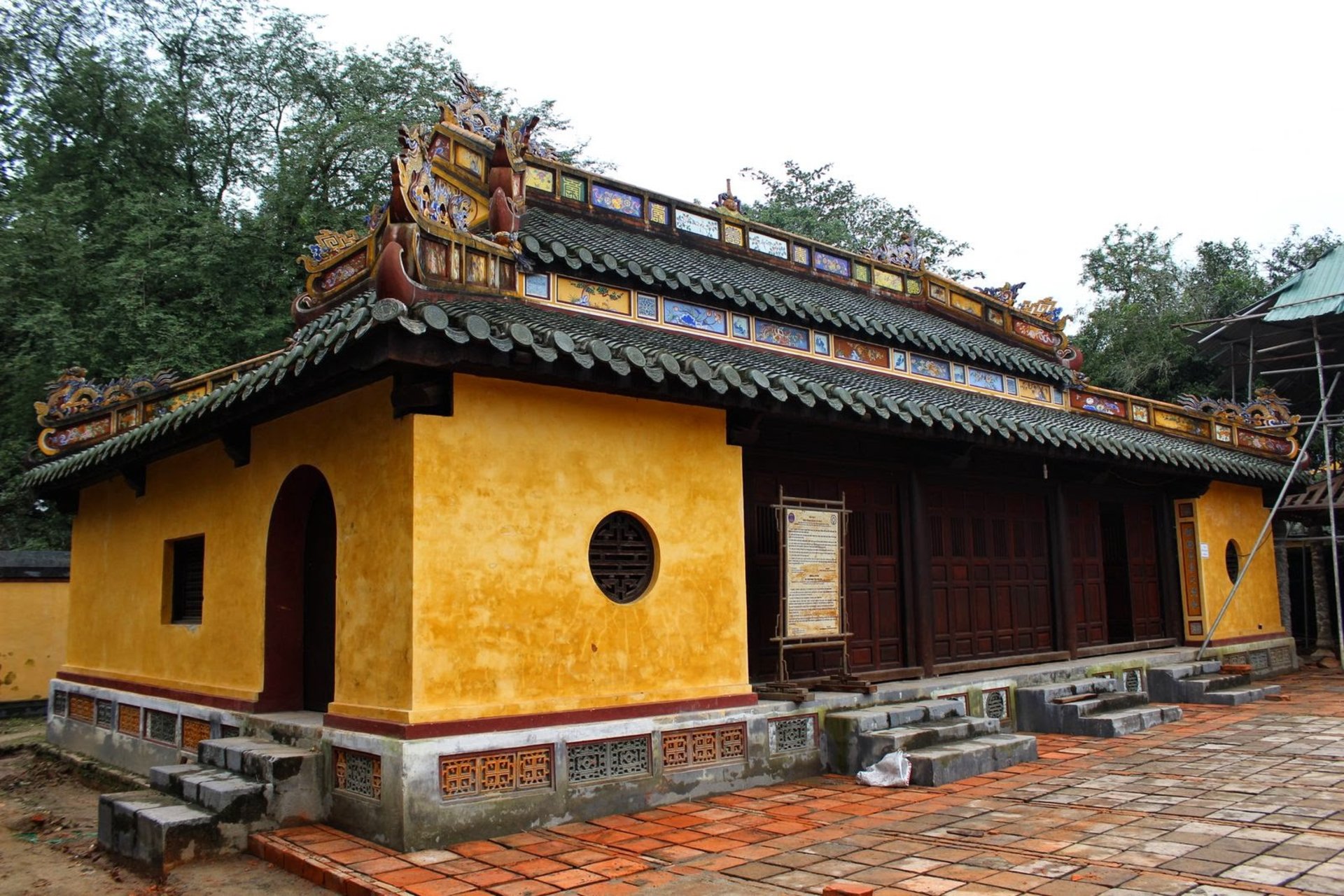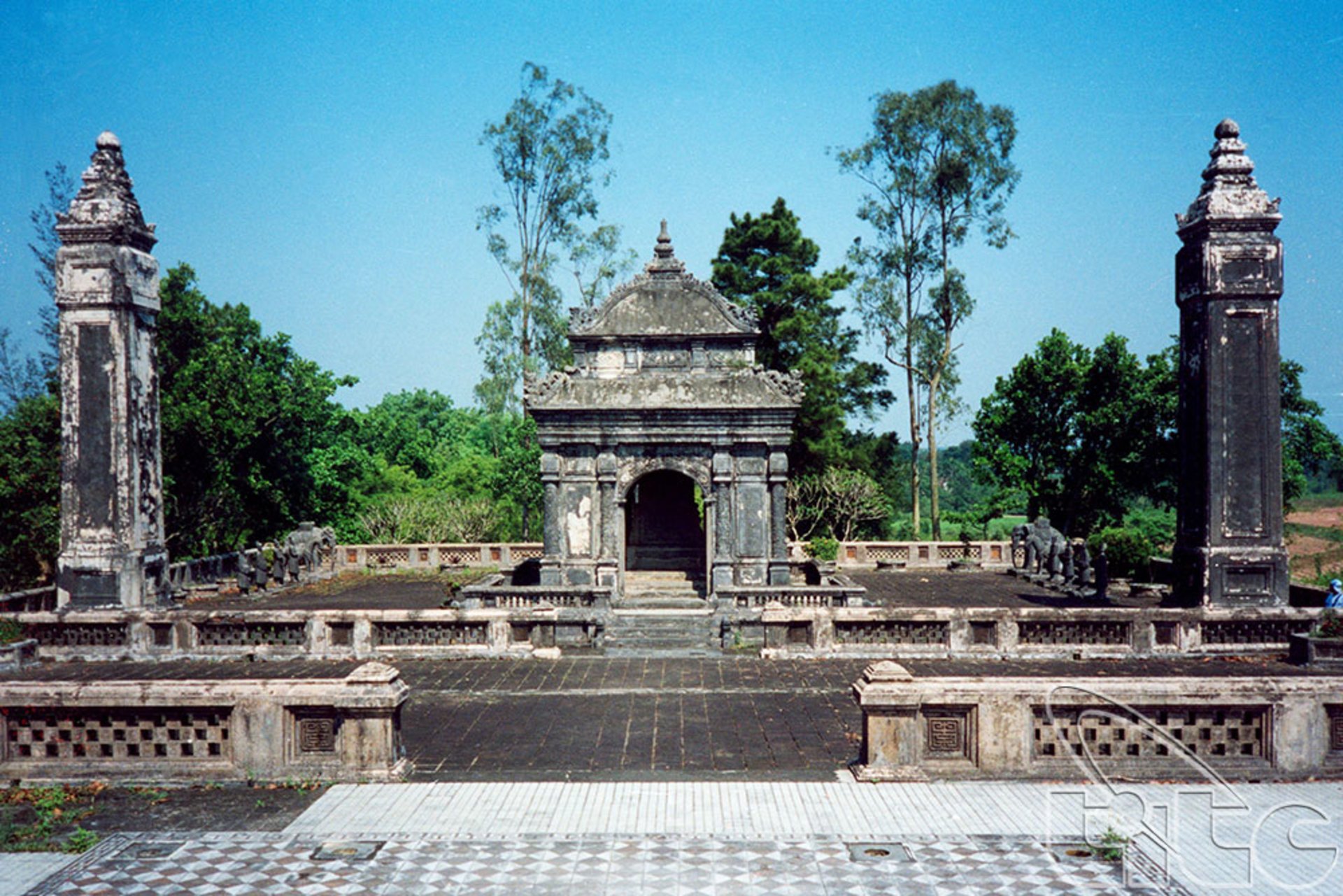 Emperor Đồng Khánh rests in a well-preserved tomb occupying a quiet hill with glorious countryside views. Dong Khanh died before construction began, a labourious task that spanned more than three decades and was supervised by his son. This is the first example of blended styles in the Hue tombs. There's a marked European gothic influence in the Asian landscaping. Dong Khanh oversaw a Vietnam under absolute control of the French and his reign lasted just three years before he died in his early twenties. There is a beautiful, recently restored temple at the foot of the hill where this tomb is situated.
Photo: medium.com, ziontour.com.vn
Tomb Of Dong Khanh
8 Đoàn Nhữ Hải, Thủy Xuân, Thành phố Huế, Thừ...
4.1 rating
Best for something completely different: Khai Dinh Tomb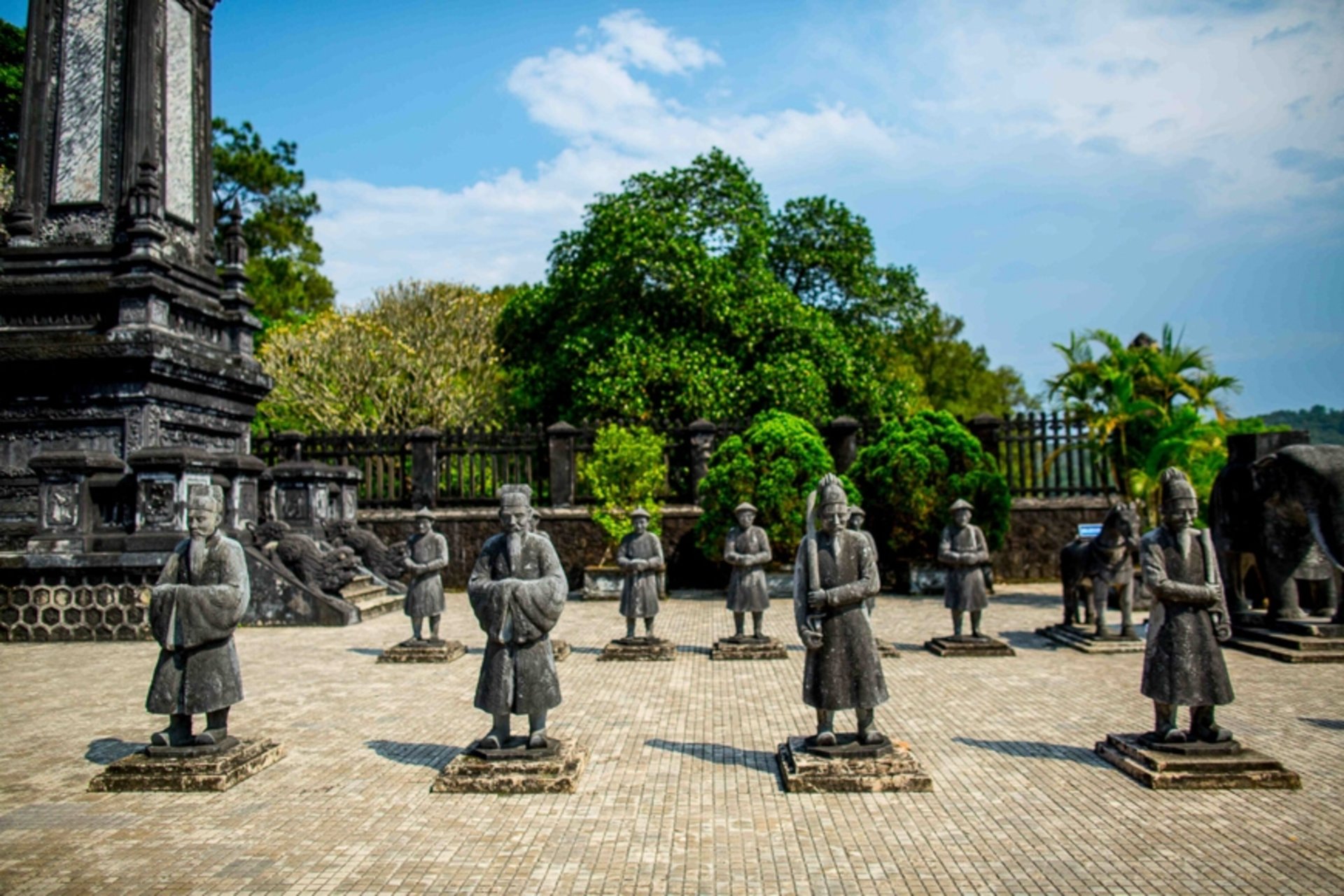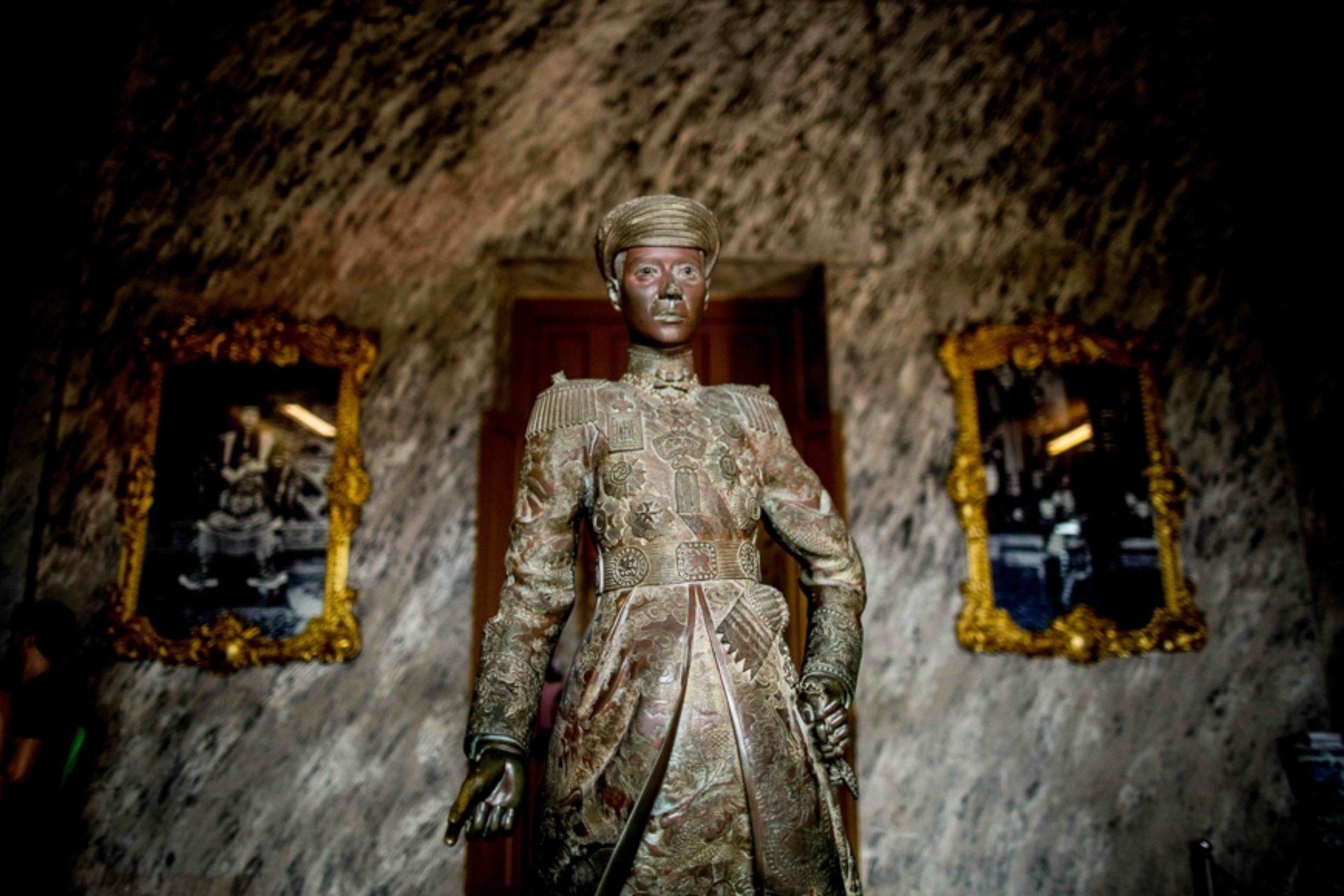 The tomb of Emperor Khải Định splits general opinion with its heady blend of Eastern and Western styles. Khai Dinh was the Nguyen Dynasty's most eccentric and unusual king, who reportedly embraced French colonialism. Much like his father, Khai Dinh favoured imported luxuries, spent huge sums of money on his tomb, and was the subject of ridicule by nationalist leaders.
This tomb is like no other in the area: a series of climbing platforms ascend a pine-covered hill rather than a landscaped, flat esplanade. You'll notice Chinese, Vietnamese, French, and even Cambodian architectural influences. What's perhaps most striking is the contrast between the outside and the inside: Khai Dinh selected white concrete for the façade (now blackened by the elements), and intricate, opulent mosaics and murals for the interiors.
Mausoleum of Emperor Khai Dinh
Khải Định, Thủy Bằng, Hương Thủy, Thừa Thiên ...
4.3 rating
Be the first to write a comment
Have A Story To Share?
Share and connect with the global travel community