All Natural Big Bend
Big Bend invites you to wide open landscapes, magical paths, and starry skies like you've never seen before.
Who doesn't like the sun? Everyone who comes to El Paso, which has over 300 days of sunshine each year. Franklin Mountains State Park is the finest area to enjoy the sun. This park is known for being the largest state park within a city, and it includes rock climbing in McKelligon Canyon as well as hiking on 125 miles of mountain trails. Birding, challenging mountain riding, and watching bats take wing on summer evenings after twilight are all popular activities in the Franklin Mountains.
Hueco (pronounced WHAY-coe) Tanks State Park & Historic Site, located 40 miles east of El Paso, is another fantastic option for outdoor adventure. This location was named after the natural rock basins that ancient peoples used to collect rainwater. Visitors come to this sanctuary to walk and climb rocks, explore a historic ranch home, and marvel at the 3,000-plus rock drawings left on the walls by ancient native tribes. A visitor's pass is required to explore these wonders.
Make the 100-mile drive from El Paso to Guadalupe Mountains National Park, one of our state's best-kept secrets, to get some time in the wilds of West Texas. With 80 miles of trails, about 47,000 acres of protected wilderness and another 35,500 acres of backcountry make for an outstanding and wide place to explore on foot, mountain bike, or horseback. The 8,750-foot Guadalupe Peak, sometimes known as the Top of Texas, is one of more than 100 mountains in Big Bend Country that rise more than a mile high.
You'll need the toughest hiking boots around here. The Salt Basin Dunes, the country's second-largest gypsum dune field, can be seen here. Take the McKittrick Canyon for a popular hike that spans streams and passes through hardwood forests that turn magnificent colors in the fall.
Monahans Sandhills State Park is located about 250 miles south of El Paso, close to the cities of Midland and Odessa. Stop by the visitors center to purchase a dune disc when you arrive. You'll be ecstatic to discover that the entire park serves as an ethereal wonderland of sliding, skidding, and crashing down the dunes once you've reached the top of the park's gleaming white sand dunes. You'll notice different plants at different seasons of the year, such as purple-flowered vines, and the characteristic shin oak, a short tree that helps maintain the dunes and bears a lot of big acorns.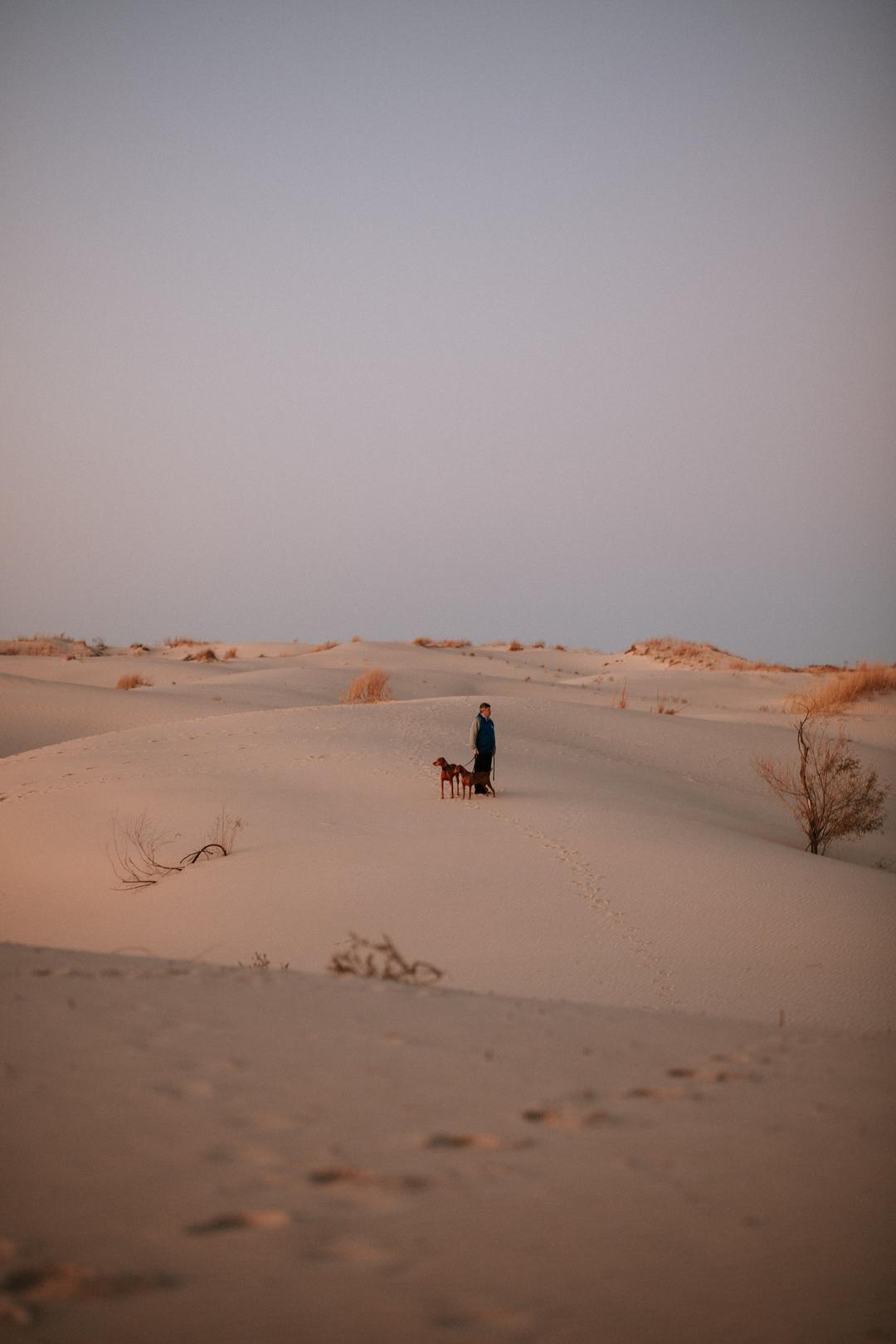 Head to Balmorhea State Park near Toyahvale to cannonball into the San Solomon Springs rock pool for a dose of nature. The Davis Mountains are south of Balmorhea, and the Chinati Mountains are south of them, pointing you toward the path of the enormous Rio Grande, which separates Texas and Mexico. Chinati Hot Springs, a rural getaway near Presidio where spring-fed baths take away life's tensions, is located west of Presidio on a tiny rough road.
Then take the wonderful River Road to Big Bend Ranch State Park, the community of Lajitas, and the old Terlingua ghost town, which dips and climbs alongside the Rio Grande. Beyond Terlingua, Big Bend National Park, an 800,000-acre stretch of rock, desert, and Chisos Mountains landscape, welcomes you for one-day to three-week hiking, camping, and rafting experiences. Lake Amistad, on the eastern fringe of Big Bend Country, about 200 miles east of Big Bend National Park. There's a lakeside paradise there for solo angling, hunting, and birdwatching.
West Texas attracts a wide range of nature enthusiasts who come to appreciate the sweeping panoramas, rugged terrain, and refreshing oases. The views are also unbeatable for an epically fun-filled family road trip.
Have Story To Share?
Blog with Trip.Social
Reach new audiences and maximize your potential.