A traveller's guide to the Scottish capital of Edinburgh.
Edinburgh is a nearly thousand-year-old city that is famed for its winding cobbled streets, medieval-style buildings, towering castle buildings and extensive whiskey distilleries and is by in far one of the most beautiful cities in all of the United Kingdom.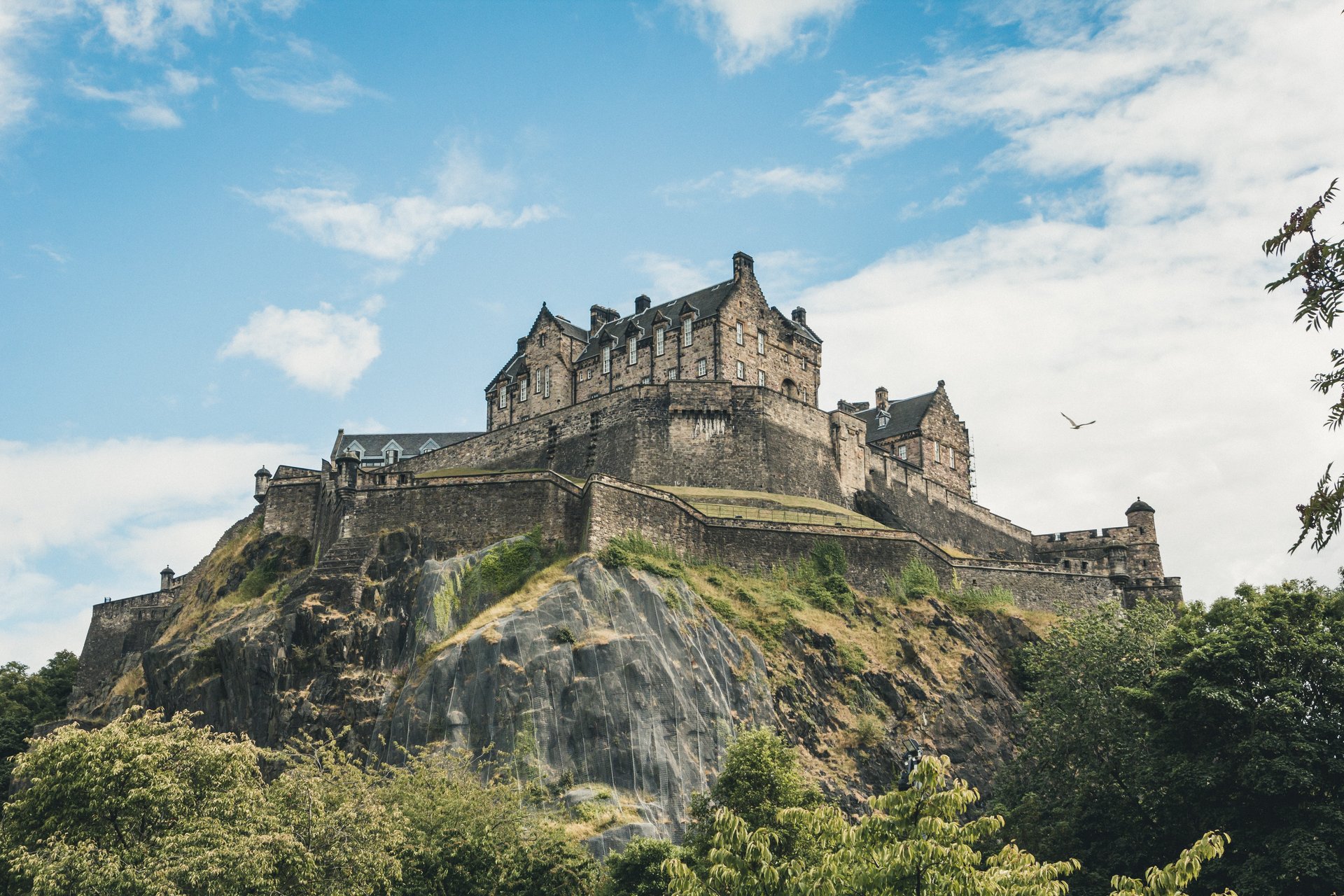 As a city with such a long and unique history, Edinburgh is dotted with a variety of fantastic sights and activities for travellers to enjoy and this guide will help you to discover all you need to know about Edinburgh top attractions.
The sights of Edinburgh
Here is our list of the top attractions for visitors in Edinburgh to see.
Edinburgh Castle
An iconic part of the Edinburgh skyline and historic city building, the Edinburgh castle is the most visited location in all of Scotland. Seated atop the towering Castle Rock mound, the castle and its walls offer fantastic unparalleled views of the city. Castle visitors can also explore the National War Memorial and the Half Moon Battery as well as the regal Crown Square here. The Crown Square contains the impressive Grand Hall and is also home to Scotland's Crown Jewel, meaning it is always a worthwhile trip.
Edinburgh Castle
Edinburgh Castle, Castlehill, Edinburgh, UK
The National Museum of Scotland
Discover more about the natural world around you and enjoy the many interactive exhibits, displays and historic artefacts at the National Museum of Scotland which contains hundreds of unique exhibits on unique cultures, historic civilisations and much more.
National Museum of Scotland
National Museum of Scotland, Chambers Street, Edinburgh, UK
Edinburgh Zoo
Situated amongst a beautiful parkland landscape, the Edinburgh Zoo is home to over a thousand unique animal species from all over the world and is a fantastic day out for the whole family. Here you can see African Elephants, koalas, and mystical giant Pandas, while also enjoying talks from the experienced gamekeeper teams or watching the famous penguin parade.
Edinburgh Zoo
Edinburgh Zoo, Corstorphine Road, Corstorphine, Edinburgh, UK
The Edinburgh Vaults
The Edinburgh vaults are a series of underground tunnels and chambers dating all the way back to the 17th century and visitors can enjoy a guided walking tour which provides a unique look into the dark and dank history of underground life in Edinburgh. Learn about the hard life of its historic vagrant communities or listen to some of your personal guide's favourite ghost stories while enjoying the atmospheric nature of these dark vaults and winding tunnelways.
Edinburgh Vaults
Edinburgh Vaults, South Bridge, Edinburgh, UK
Camera Obscura
The oldest visitor attraction in all of Edinburgh, Camera Obscura is an illusionist experience that first opened up in 1835 and has been running ever since. The entire building is filled with a host of interactive activities which will have you questioning your reality, getting lost in mirror mazes and losing your balance in its famous vortex tunnel.
(Facebook: Camera Obscura and World of Illusions)
Camera Obscura and World of Illusions
Camera Obscura and World of Illusions, Castlehill, Royal Mile, Edinburgh, UK
Whiskey Distilleries Tours
You can find 6 of Scotland's 130 active whiskey distilleries in and around Edinburgh, all of which provide a fantastic opportunity to learn about the long history of scotch whiskey production in Scotland, some of the country's distilleries even date as far back as 1775. Enjoy a delicious taster glass and make sure to leave with a souvenir bottle to remember your trip. The three best whiskey distilleries with tours in or near Edinburgh includes the Holyrood Distillery, Glenkinchie Distillery, and the Deanston Distillery.
You can also find the interactive Scotch Whiskey Experience in Edinburgh which allows you to experience the distilling process first-hand and ends with a trip into the world's largest Scotch Whiskey Vault.
Edinburgh is a city steeped in thousands of years' worth of history and culture, and there are hundreds of unique and exciting sights for visitors to discover when exploring this beautiful metropolitan city.