A Sapa itinerary for sustainable travelers
10 places · 3 days
Clinging to the peaks of Vietnam's Hoàng Liên Sơn Mountain Range, Sapa is known for challenging treks, stunning photo opportunities and rolling rice terraces. The district is also home to eight ethnic minorities, and has one of the richest webs of culture in the country. Ready for an adventure? Travel Sapa sustainably and have the trip of a lifetime with this three-day Sapa itinerary.
Credit: Vietnam Travel
Photo: Pinterest
An Introduction to Sapa Town
Spend your first day in Sapa seeing the town before you head into the mountains. Tourism in this part of Vietnam has boomed since the late 1980s, and Sapa can feel overwhelming when you first arrive. Take a moment to settle in with coffee or tea and a spot of people watching in the town centre.
Sapa Town Square
Số nhà:, 017 Thạch Sơn, TT. Sa Pa, Sa Pa, Lào...
4.2 rating
Le Gekko Cafe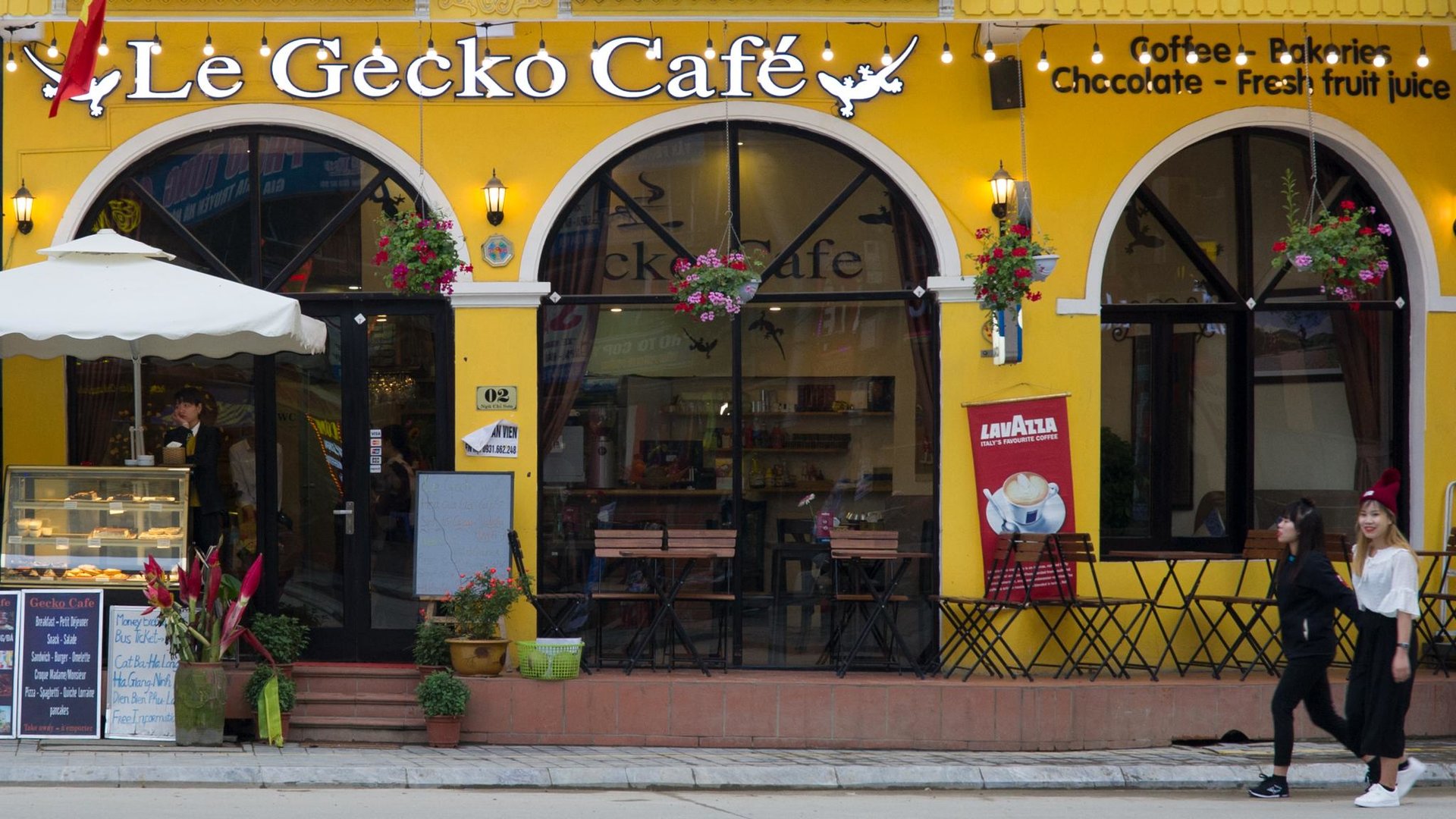 For coffee and patisserie, the local "go-to" is Le Gekko on Ngu Chi Son. This pretty spot near Sapa Lake serves delicious snacks and hot espresso
Le Gecko Café
02 Ngũ Chỉ Sơn, St, Sa Pa, Lào Cai 330000, Vi...
4.3 rating
Cong Cafe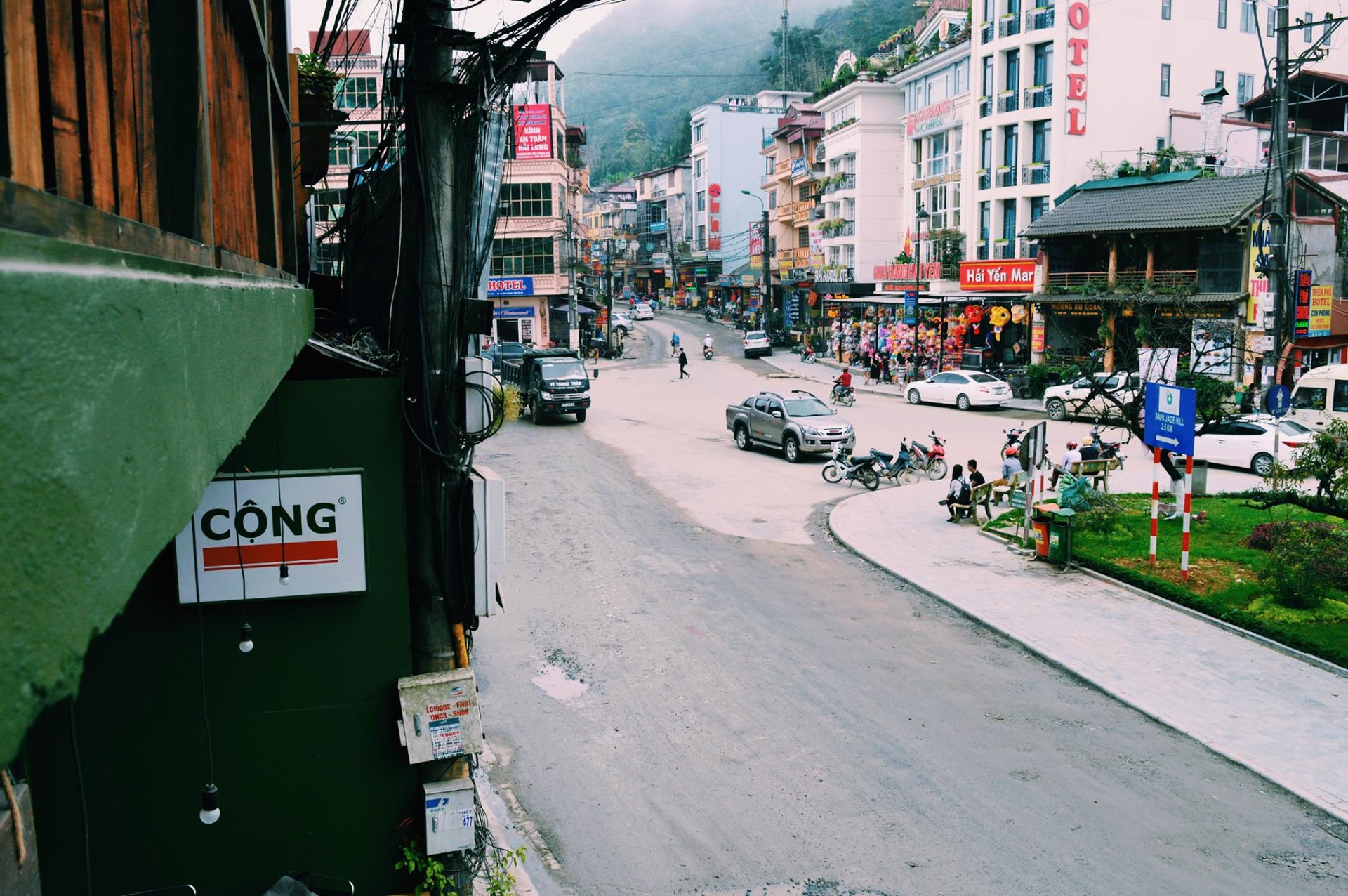 Cong Cafe on Xuan Vien is part of Vietnam's most nostalgic coffee franchise. Take your pick from a variety of creamy drinks, hot teas and sweet sugar hits.
Photo: we25.vn
Cộng Cafe
037 Xuân Viên, TT. Sa Pa, Sapa, Lào Cai, Viet...
4.3 rating
Ethnic Culture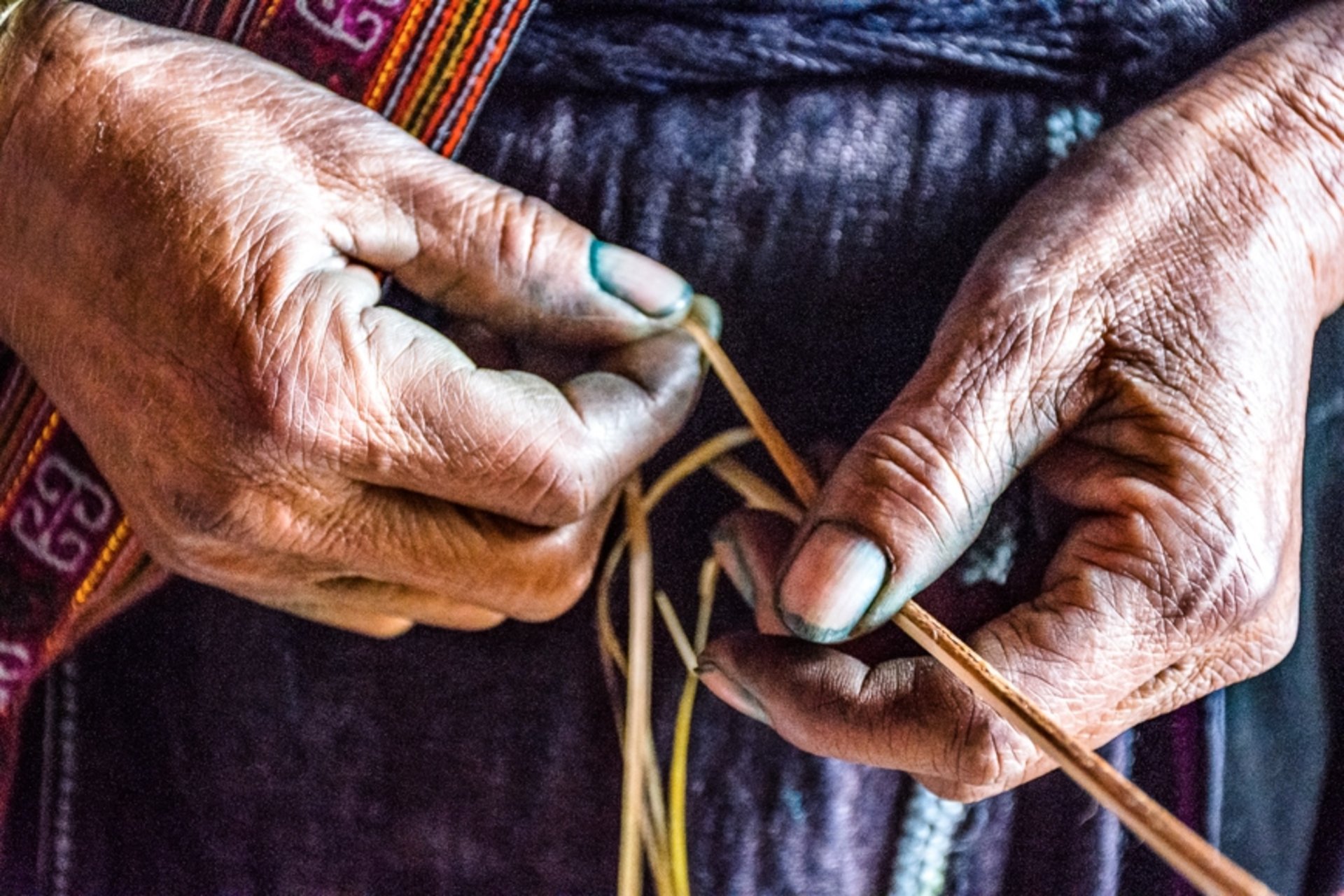 Learning a little about local culture is a great way to start your time in Sapa. While the town is undeniably busy, life outside is as traditional as ever. Many minorities in this region still wear their ethnic dress, live in simple villages and embrace ancient customs.
For an afternoon activity, get to know the H'mong ethnic group by signing up for an ethnic cooking class where you can learn authentic recipes from a H'mong chef; or try your hand at H'mong batik (wax print indigo dyeing.) H'mong coats and skirts can take years to make. Each one tells the story of the person who made them.
Hill Station Restaurant on Fansipan Street offers cooking classes in authentic Black H'mong cuisine (book online in advance) and IndigoCat leads four-hour H'mong batik classes.
The Hill Station Deli & Boutique
07 Mường Hoa, TT. Sa Pa, Sa Pa, Lào Cai, Viet...
4.2 rating
Fansipan Terrace Cafe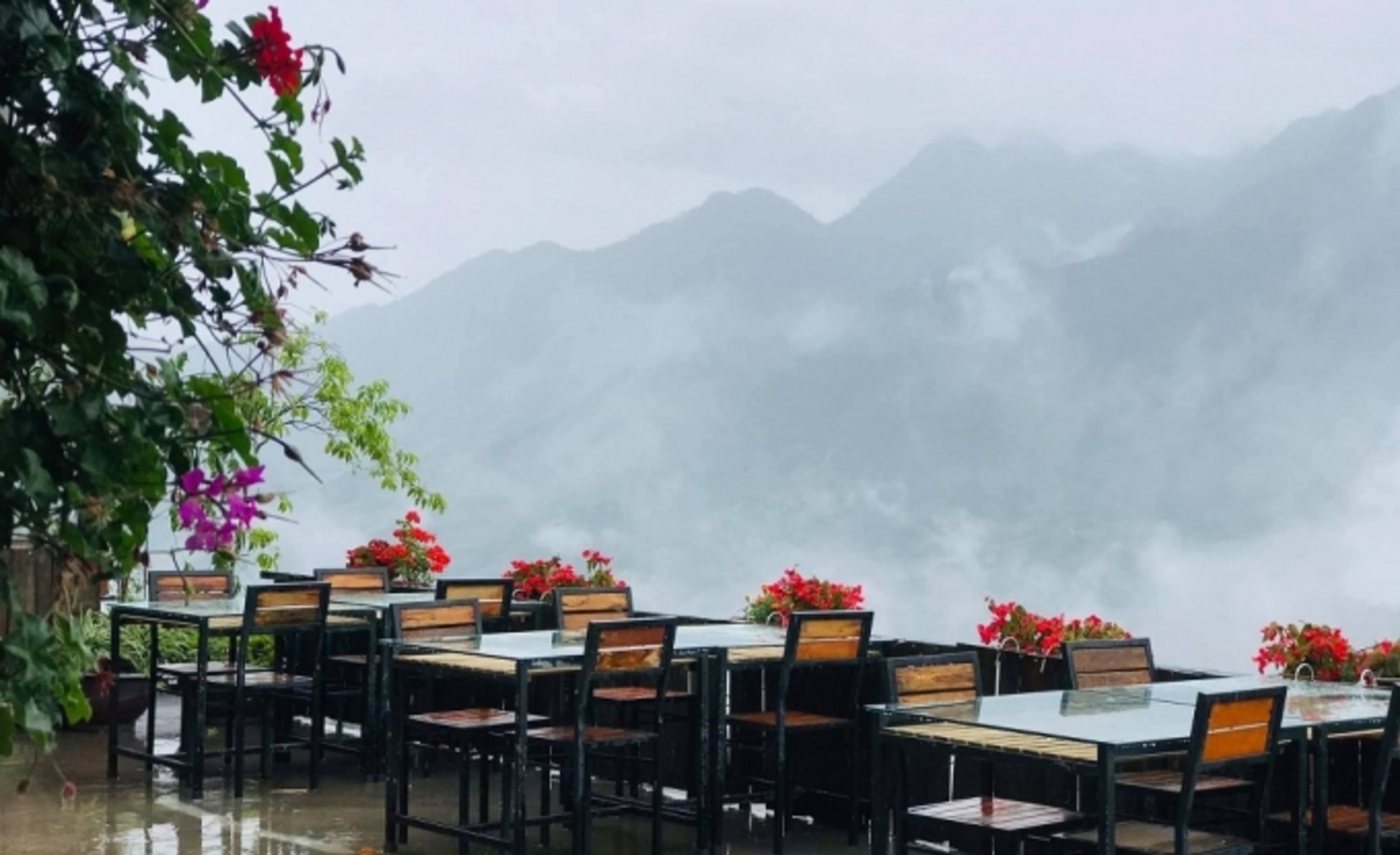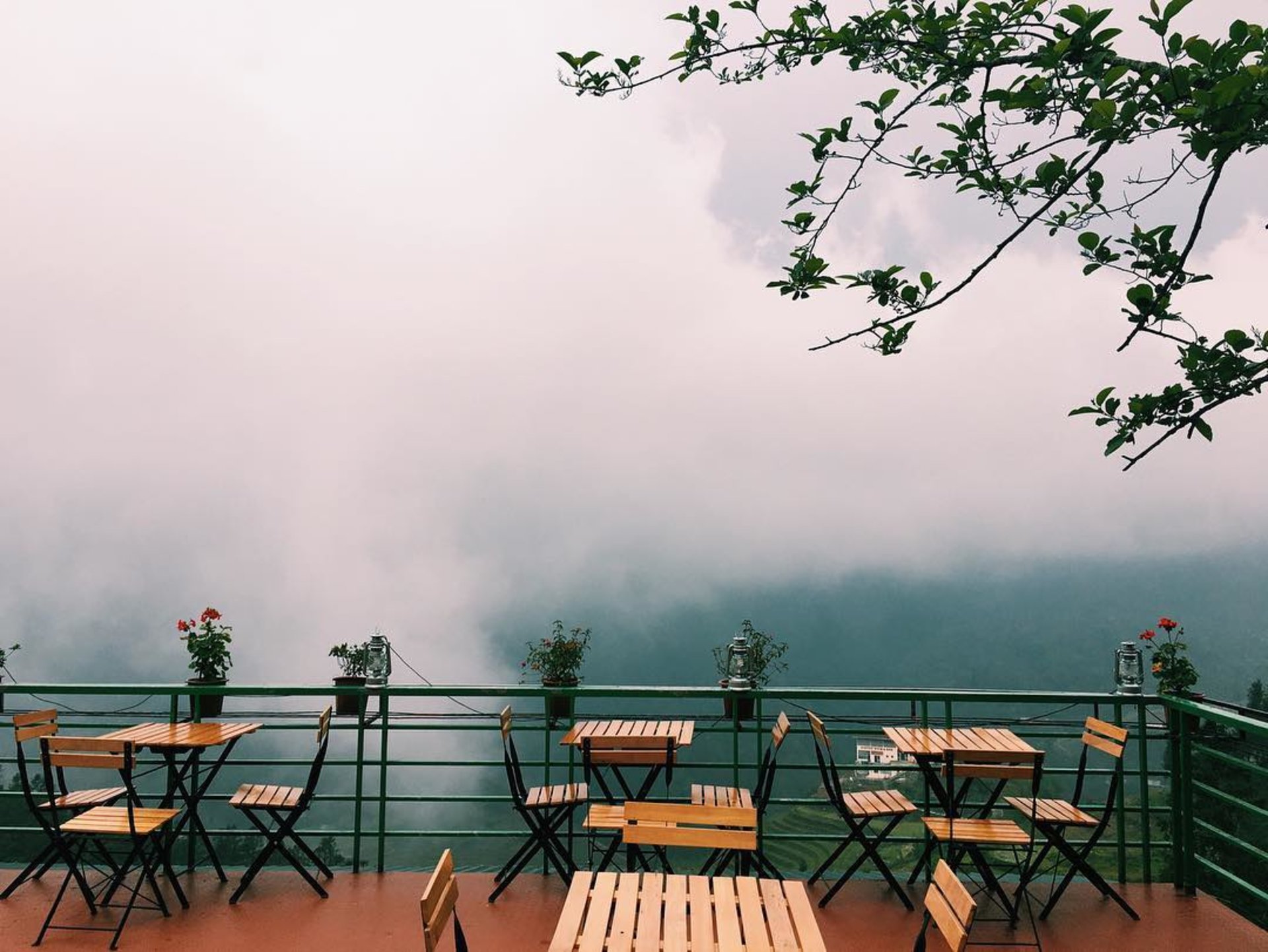 After a creative afternoon, make your way to the Fansipan Terrace Cafe for a slice of their famous passionfruit cheesecake and spectacular mountain views. You can work up an appetite with a walk back to the town square, or join a game of đá cầu (shuttlecock) with the locals.
Photo: metrip, travelmag
Fansipan Terrace Café & Home stay
067 Fansipan, TT. Sa Pa, Sa Pa, Lào Cai, Viet...
4.4 rating
Hill Station Signature Restaurant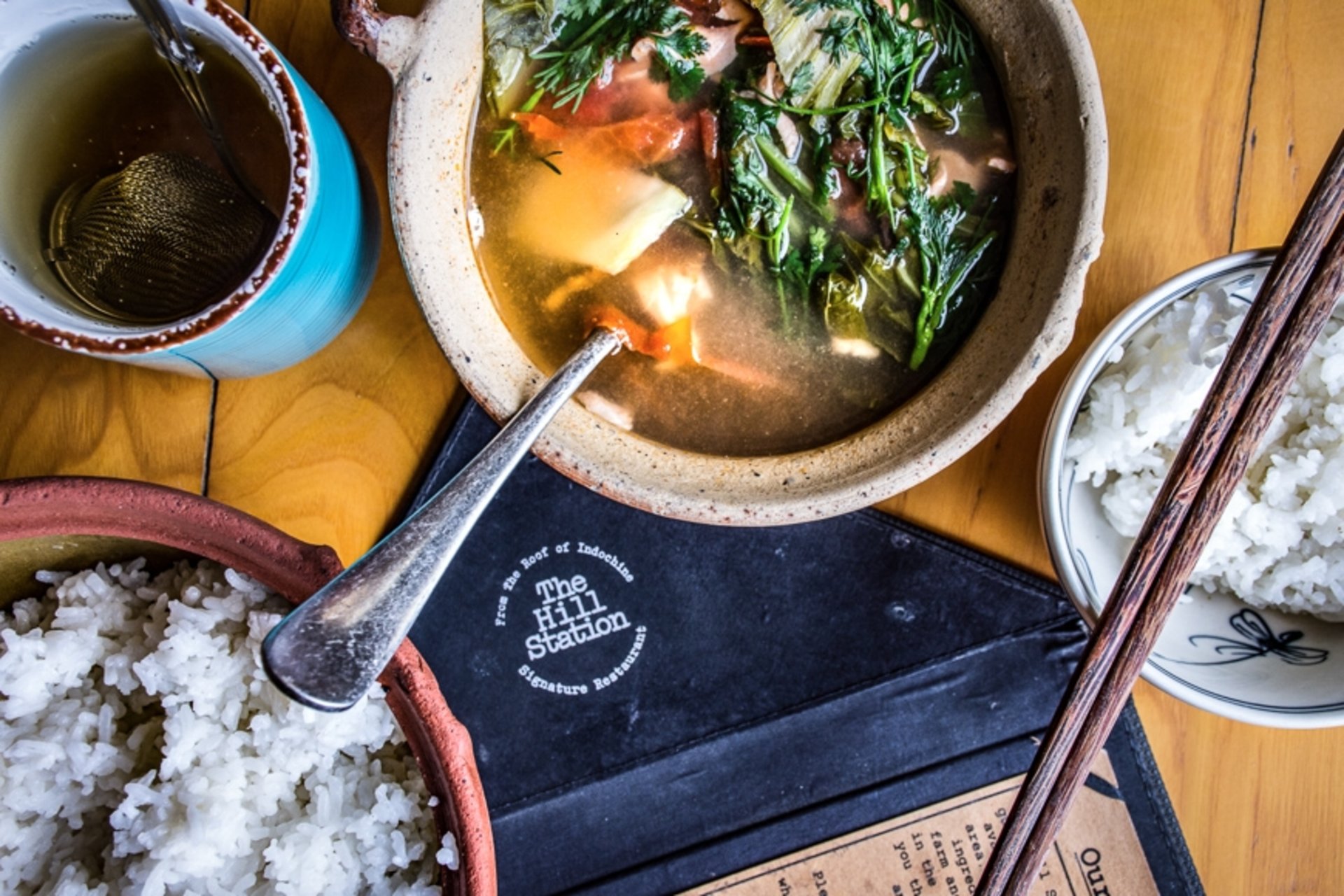 For dinner, spoil yourself with a fantastic Vietnamese and H'mong meal of Sapa dishes at Hill Station Signature Restaurant before turning in early for the night.
The Hill Station Deli & Boutique
07 Mường Hoa, TT. Sa Pa, Sa Pa, Lào Cai, Viet...
4.2 rating
Trekking Essentials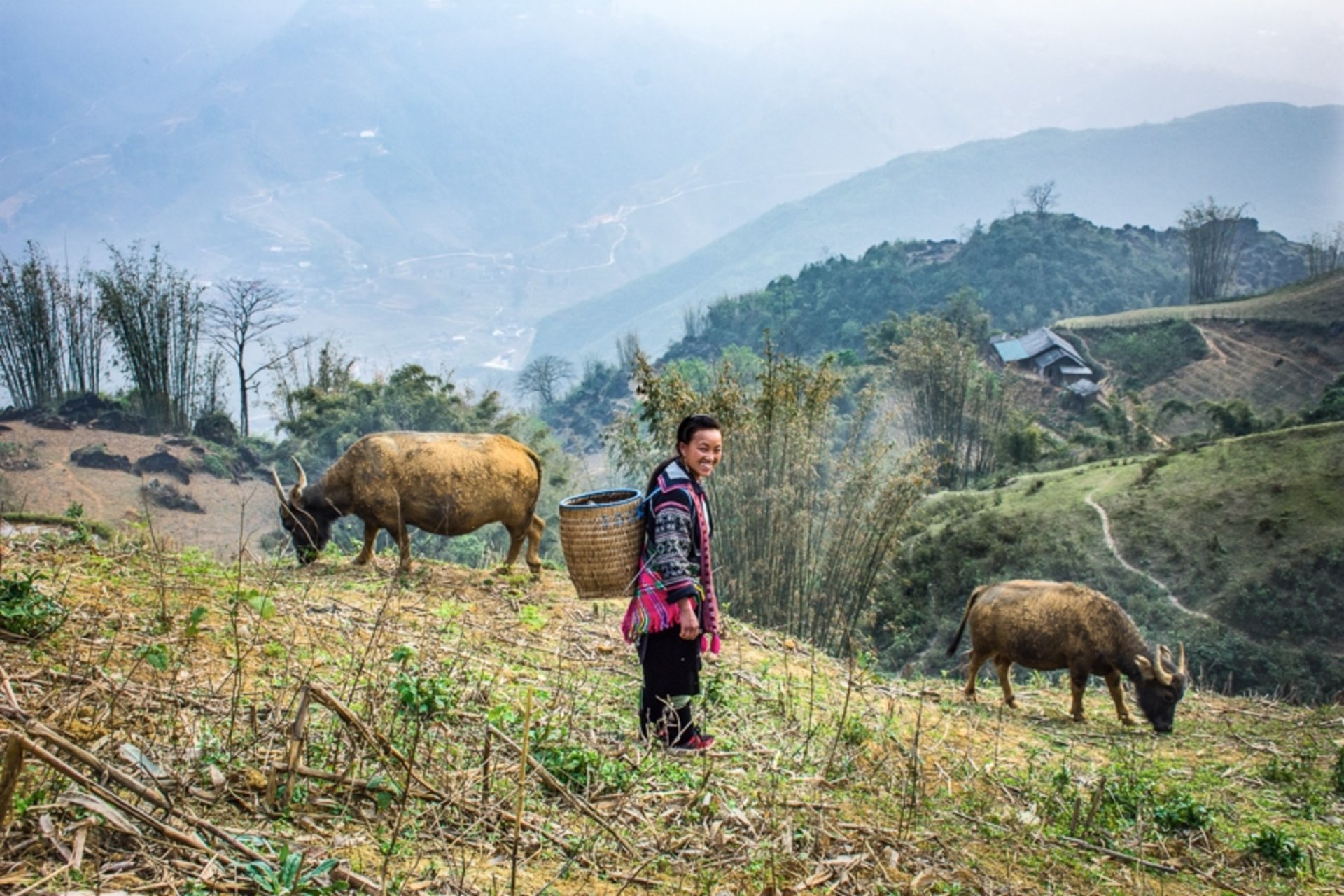 Wake up early, put on your hiking shoes and plenty of layers because today, you're going on a trek! Although there are countless tour companies in Sapa, you'll want to travel with those that highlight the best of Sapa's cultural assets. Leave your luggage behind and just bring the bare essentials.
Before you head off, talk with your guide to decide on an itinerary that suits you. You may like to spend more time walking in the mountains, or learning about life in the villages (This itinerary follows a 24-hour tour, but you can also book half-day or two-day tours to match your schedule.)
Sapa Sisters are known for excellent tailored tours led by local guides. These homegrown tours will give you context for your adventure, plus info about Sapa's history and the reality of life for its ethnic minorities today.
Ready to hit the trails? Most treks begin with a walk to the wet market to buy food for your trip. Then, it's an invigorating walk through the hills, full of exquisite panoramas and sweet mountain air. Follow your guide along winding paths, stopping for pictures along the way. At lunch, you can watch your meal being cooked over an open wood fire. Everything in Sapa is grown in the hills nearby, so you're sure to eat well.
Through the afternoon you may find yourself walking to other scenic points or visiting small villages. Come nightfall, you'll be welcomed at a clean countryside homestay. Sit around the fireplace, nibble on rice cakes, laugh through language barriers and enjoy a glass of home-brewed rice wine with your new friends.
Sapa Sisters
11 Fansipan, TT. Sa Pa, Sa Pa, Lào Cai, Vietn...
4.8 rating
Herbal Bathtime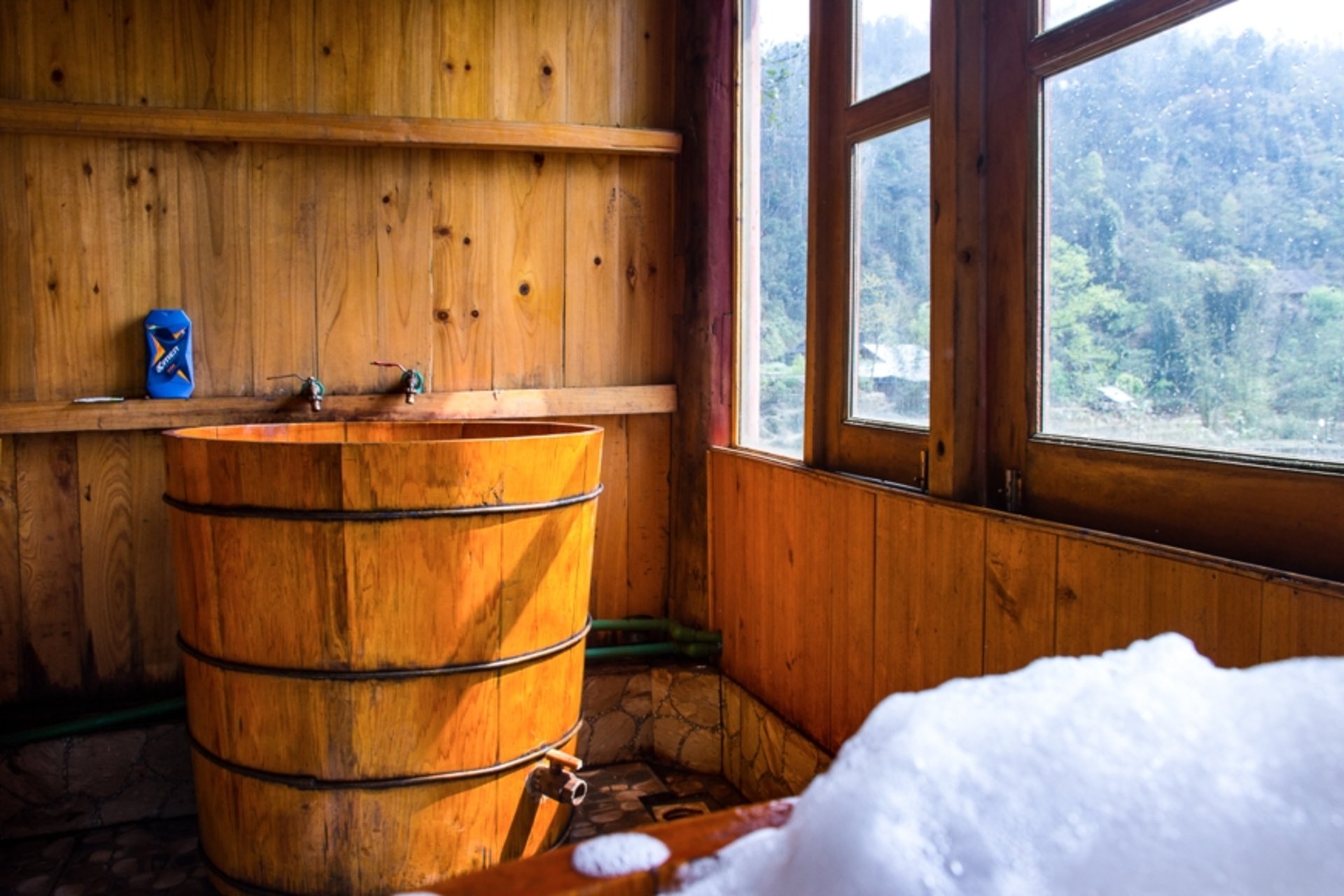 In the morning, wake up to the sound of your host family bustling about, feeding their livestock and fixing breakfast. Step outside to be greeted by the wind in the trees and the mist over the mountains. As the day warms up, put your hiking shoes back on and set off with your guide again.
After two days of cultural immersion, it's time to immerse yourself in something a little different.
You can reach the Sapa-napro bathhouse on your tour, go with a Red Dao guide or travel there by taxi (VND500,000 round-trip.) The roads to the bathhouse are challenging and the region is beautifully remote. Once you arrive, soak in a barrel full of bubbly, piping hot liquid, then enjoy a late lunch in gorgeous Ta Phin Village. Fresh and silky smooth, head back to town for a last afternoon in Sapa.
Sapanapro
Ta Phin, Sa Pa, Lao Cai, Vietnam
4.5 rating
Sapa Handicrafts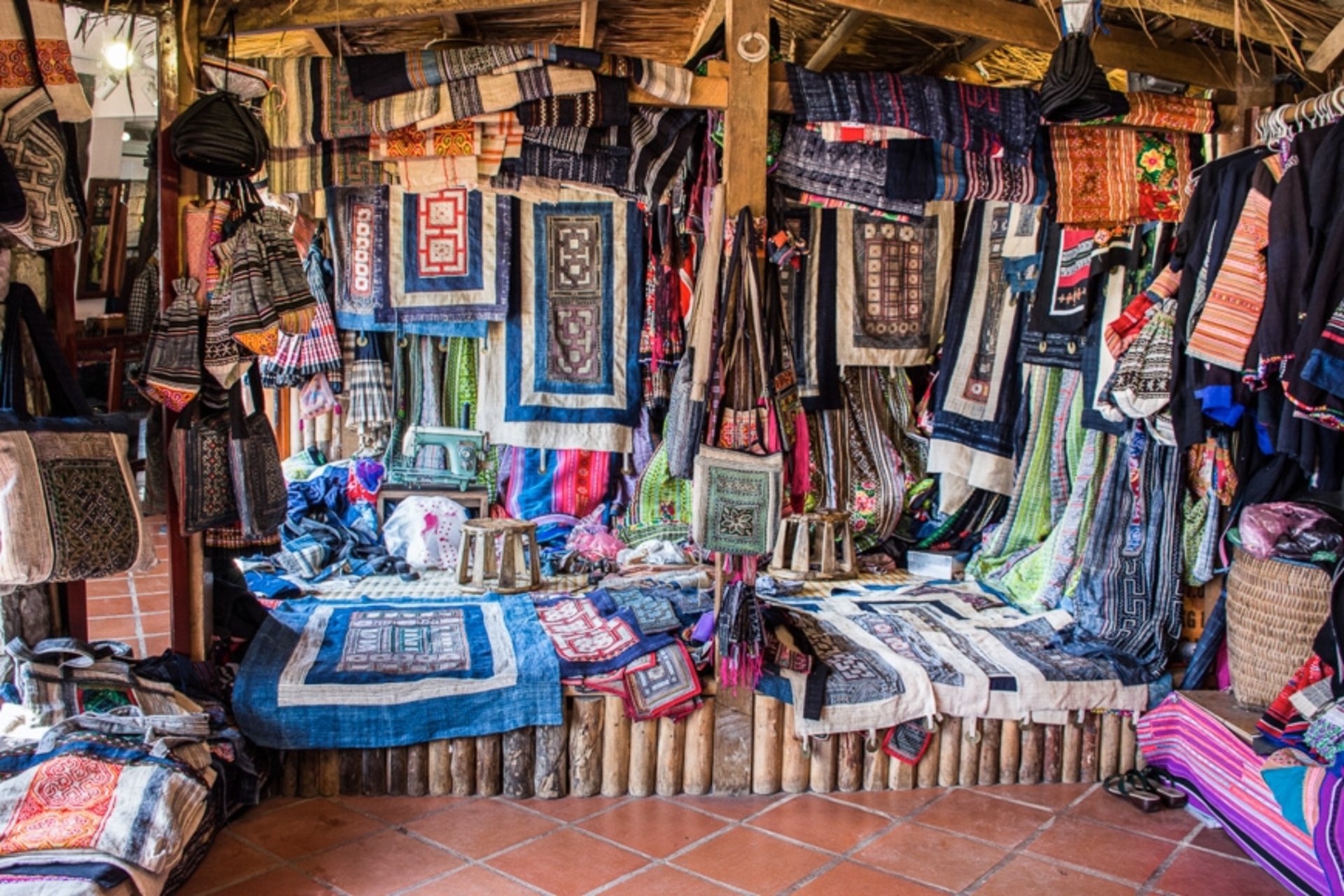 Get your wallet out and pick up a perfect memento from your time in Sapa. For authentic souvenirs, visit the back of the top floor in Sapa Market where ethnic minority people sell handmade products at very reasonable prices. For quality bags, clothing and fabrics with flair, check out the displays at IndigoCat.
Chợ đêm Sapa
TT. Sa Pa, Sa Pa, Lao Cai, Vietnam
3.9 rating
Ta Van Restaurant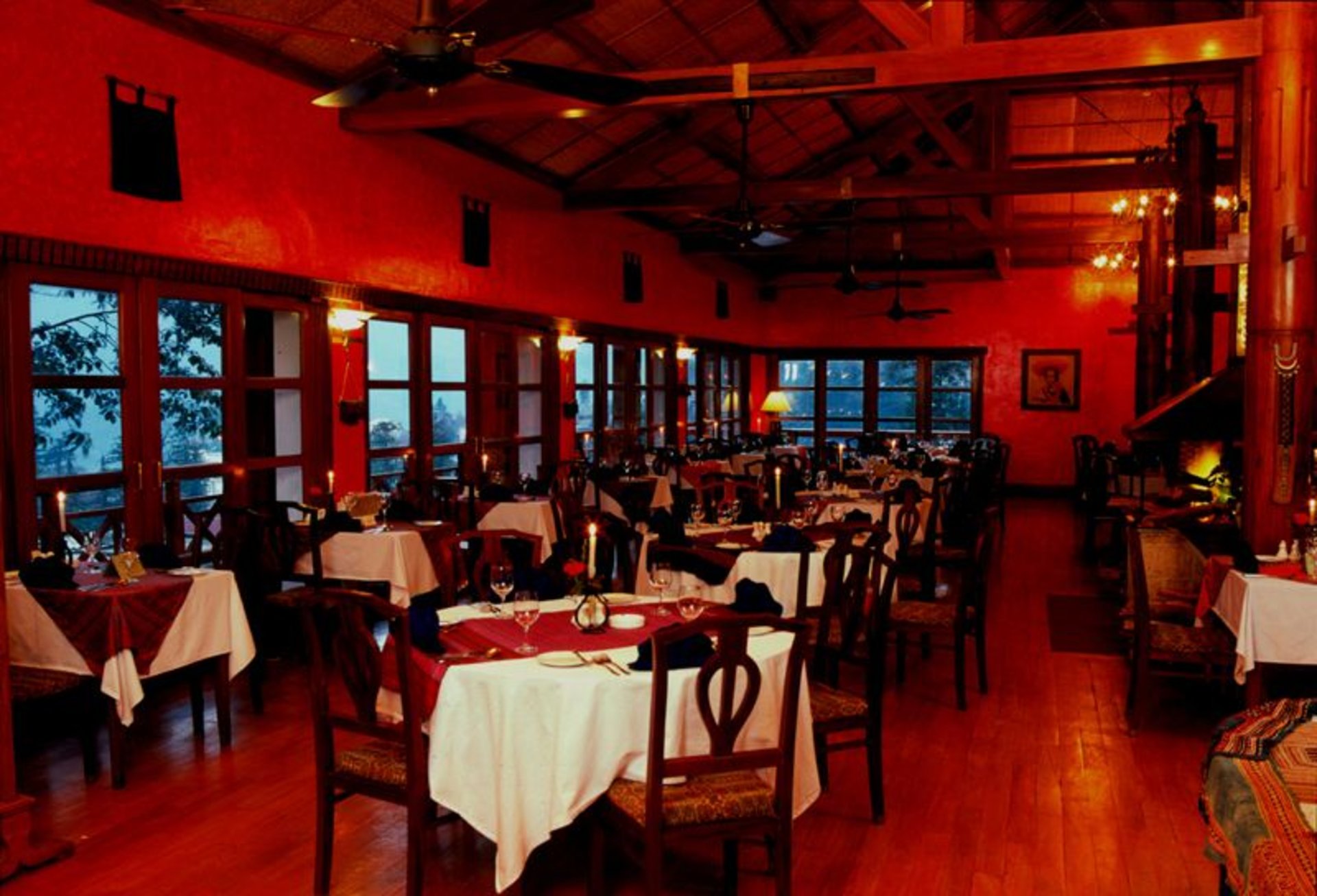 Shopping over, it's time for a final stop before your journey back to Hanoi. Treat yourself to a sumptuous dinner at the vintage-inspired Ta Van Restaurant in Victoria Sapa. Ta Van's local chefs transform the region's freshest ingredients into tempting Vietnamese dishes – served with a view of Fansipan Mountain in the distance. Soak in the magic of this highland town and its beautiful people once more, and raise your glass to three days of adventure.
Photo: Pinterest
Victoria Sapa Resort & Spa
Xuân Viên, TT. Sa Pa, Street, Lào Cai, Vietna...
4.4 rating
Be the first to write a comment
Have A Story To Share?
Share and connect with the global travel community