A day of wildlife and nature in Darwin
In Darwin, nature lovers can immerse themselves in the flora and fauna. The tropical environment of the Top End is home to a varied assortment of wildlife and natural wonders, which Darwin city celebrates with stunning gardens and wildlife parks.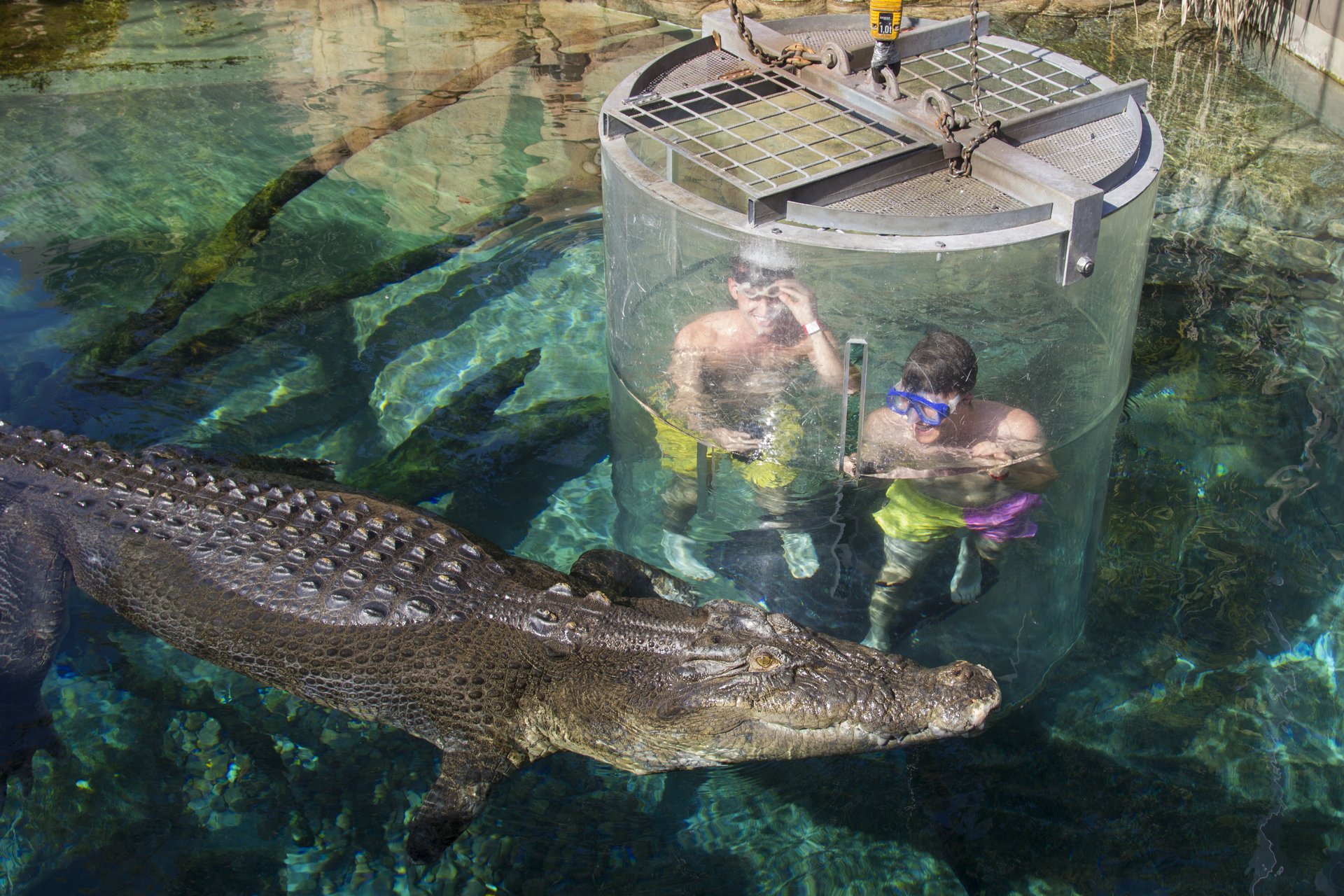 Garden breakfast
Start your morning in a converted heritage listed Wesleyan Church. Eva's Café offers fabulous coffee and fresh food within the Botanic Gardens. Priding themselves on their specialty coffee, the full menu is available for breakfast and lunch from Tuesday – Sunday. For something a little fancier, why not try their high tea menu?
Eva's Cafe
Eva's Cafe, Gardens Road, The Gardens NT, Australia
Meander through the Botanic Gardens
Take a stroll through the George Brown Darwin Botanic Gardens to observe beautiful plants from all over the world, including northern Australia. On 43 hectares, there is a vast collection of north Australian and other topical plant species. For almost 130 years, the gardens have stood the test of time, surviving World War II and Cyclone Tracy. The playground and treehouse, both in full shade, are great places for kids to burn off some energy. A guided walking or Segway tour is available for individuals with a strong interest.
George Brown Darwin Botanic Gardens
George Brown Darwin Botanic Gardens, The Gardens NT, Australia
Feeding the fish
Join the daily fish feeding practice that began more than 50 years ago when a local resident tossed bread scraps to little mullet during high tide. Hundreds of fish, including mullet and milkfish, now congregate at Doctors Gully for their daily feast. Aquascene is a terrific place to hand-feed fish and is great for the whole family. The fish can only come to shore for a few hours each day due to the large tide variations in Darwin Harbour (up to 8 metres), therefore feeding periods shift daily with the tides. Before going, make sure to check out Aquascene's website.
Aquascene Fish Feeding Sanctuary
Aquascene Fish Feeding Sanctuary, Doctors Gully Road, Larrakeyah NT, Australia
Crocosaurus Cove
Crocosaurus Cove is a tourist attraction in Darwin's CBD with the largest display of Australian reptiles. Bring your bathing suit and swim with a giant crocodile in the 'Cage of Death,' or participate in the interactive experiences and presentations.
Crocosaurus Cove
Crocosaurus Cove, Mitchell Street, Darwin City NT, Australia
Taste the local drop
It's time to feed the people after the fish have been fed! On Mitchell Street, Six Tanks sells craft beer from 26 taps, including house-brewed and guest taps. The cuisine is meant to be shared, so bring the whole family down for a big meal and fresh beer from the tank to the tap.
Six Tanks Brew Co.
Six Tanks Brew Co., Mitchell Street, Darwin City NT, Australia
Bicentennial Park
Bicentennial Park, which runs along The Esplanade and follows the cliffs of Darwin Harbour, is a beautiful spot for picnicking and lounging on the grass. There are numerous walking pathways to choose from. Follow the WWII walking circuit, which includes the Cenotaph, Darwin's first war memorial, which honors Australians who died in WWI and the Aboriginal men and women who helped the Army preserve the rugged northern coastline during WWII. It's a perfect area to spend some quality time outdoors with the family while enjoying Darwin's tropical environment, with plenty of shady trees and a children's playground.
Bicentennial Park
Bicentennial Park, Esplanade, Darwin City NT, Australia