7 must-see attractions in HCMC
While modernity has swept Vietnam's southern capital, it's not hard to find pockets here and there that celebrate its complex history. The architectural imprints of colonial rule still stand, alongside relics of the city's commercial and oriental roots. If you're a fan of history, here are seven top Ho Chi Minh City attractions in easy walking distance from the centre.
Cover photo: Christian Berg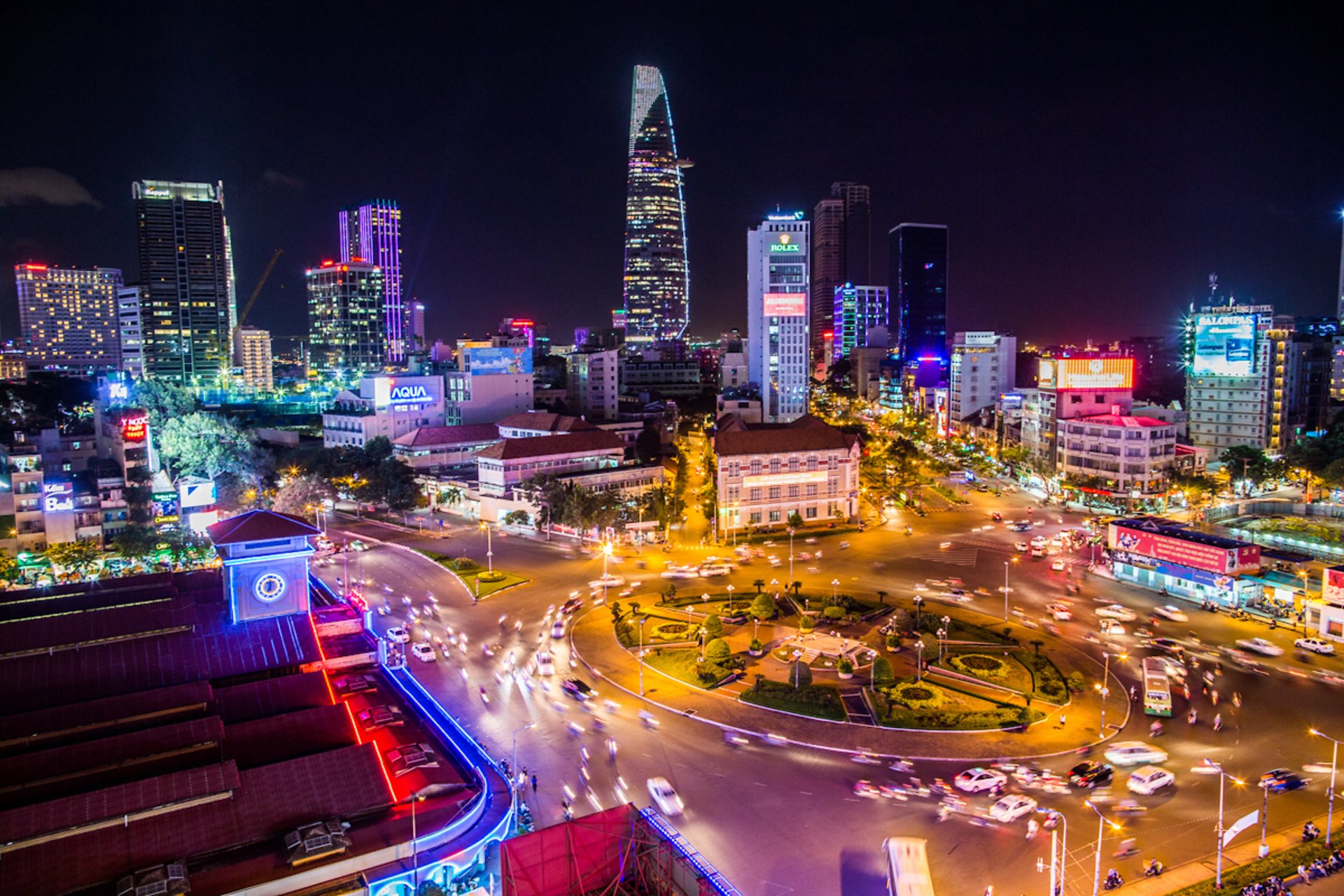 Cu Chi Tunnel
Tunnel your way back in time during your visit to the Cu Chi Tunnels. Located on the northwestern fringes of greater Ho Chi Minh City, the Cu Chi District is home to a network of over 250 kilometers used by the Viet Cong to evade American and South Vietnamese forces during the Vietnam War. Enter the tunnels at either one of two entrances, Ben Dinh, which is 35 kilometers away, and Ben Duoc, which is 70 kilometers away. Getting dirty is part of the package, so dress accordingly.
Cu Chi Tunnel
TL15, Phú Hiệp, Củ Chi, Thành phố Hồ Chí Minh 733814, Vietnam
Saigon Central Post Office
Opposite the cathedral is Saigon's charming general post office. Take a stroll inside, where you'll find a massive foyer flanked by rows of Victorian era wooden phone booths, historic maps on the walls, and a huge portrait of Ho Chi Minh. The architect of the building is sometimes incorrectly credited as Gustave Eiffel, however the design of the complex was based off his blueprints. Photo by Aaron Joel Santos
Saigon Central Post Office
2 Công xã Paris, Bến Nghé, Quận 1, Thành phố Hồ Chí Minh, Vietnam
Ben Thanh Market
Ben Thanh Market in the centre of the city is a timeless marketplace built atop a reclaimed plot of land which was formerly known as Bo Ret Pond. Today, the indoor market faces Quach Thi Trang Square. Inside, a matrix of aisles sells everything from fresh produce to conical hats, weasel coffee to lacquerware. Toward the end of the hall is a maze of food stalls selling sizzling bánh xèo and freshly assembled bánh mì. Photos: Ngô Trung, Christian Berg
Ben Thanh Market
Chợ, Đ. Lê Lợi, Phường Bến Thành, Quận 1, Thành phố Hồ Chí Minh 700000, Vietnam
Independence Palace
On the site of the former Norodom Palace sits the Reunification Palace, also known as the Independence Palace. Designed by architect, Ngô Viết Thụ, the palatial estate was the residential and administrative quarters of the President of South Vietnam. These days, visitors can walk the halls and meeting rooms, upholstered in red carpet. Photo: Falco Negenman
Independence Palace
135 Nam Kỳ Khởi Nghĩa, Phường Bến Thành, Quận 1, Thành phố Hồ Chí Minh 700000, Vietnam
People's Committee of Ho Chi Minh City
Expansive Nguyen Hue St. has become the new stomping ground for pedestrian activity in Ho Chi Minh City. Skirting the perimeter are dozens of high rises, upscale restaurants, commercial arcades and luxury boutiques. Spanning from City Hall to the Bach Dang Wharf, this walking street is perfect for an afternoon stroll and is at its liveliest at sundown. At the northernmost end of Nguyen Hue sits City Hall, the administrative post of the Ho Chi Minh City People's Committee.
People's Committee of Ho Chi Minh City
Số 86 Lê Thánh Tôn, Bến Nghé, Quận 1, Thành phố Hồ Chí Minh 710212, Vietnam
Notre Dame Cathedral of Saigon
The twin-spired Cathedral Basilica of Our Lady of the Immaculate Conception sits at the head of Dong Khoi Street, a peaceful oasis in the busy downtown area. Built entirely from materials imported from France, the construction of the cathedral lasted nearly two decades, from 1863 to 1880.
Notre Dame Cathedral of Saigon
01 Công xã Paris, Bến Nghé, Quận 1, Thành phố Hồ Chí Minh, Vietnam
FUN FACT: The alabaster statue of the Virgin Mary perched in the centre of the square is said to have wept tears on a single occasion in 2005, witnessed by crowds there at the time.
War Remnants Museum
The War Remnants Museum is a three-story museum holding countless artefacts and graphic photographs, including photographer Nick Ut's Pulitzer Prize-winning shot, "The Terror of War." Out-of-commission planes, tanks, bombs and helicopters decorate the courtyard. It is a sombre experience but one that leaves a lasting impression.
War Remnants Museum
28 Võ Văn Tần, Phường 6, Quận 3, Thành phố Hồ Chí Minh 700000, Vietnam