7 days in Alice Springs
With a week in the Red Centre, you'll find that Alice Springs is your adventure headquarters. This itinerary will take you on a voyage around Alice Springs' environs, where you'll get up up and personal with local wildlife, explore historic landmarks and waterholes, and get a bird's eye perspective of the Red Centre. You'll learn about Aboriginal desert art traditions and well-known painters, as well as unusual bush foods and modern gourmet pleasures. Learn about the MacDonnell Ranges' grandeur and how the arid terrain is far from bleak.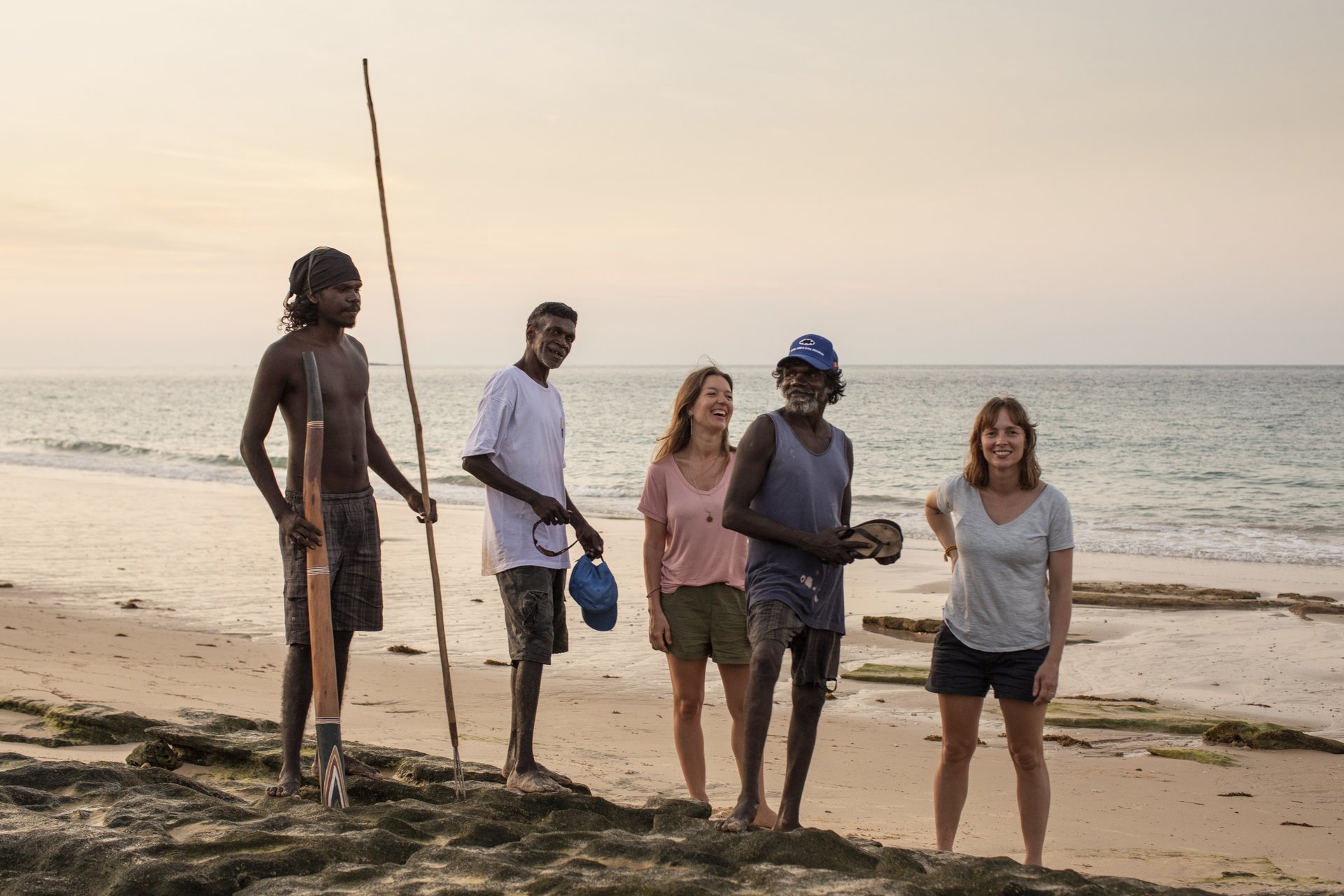 Day 1
Start your engines
If you arrive in Alice Springs by any means other than car, it is strongly advised that you hire a vehicle. There's so much to see and do in and around Alice Springs that you'll be glad you brought your own transportation.
First stop, Alice Springs Desert Park
The Desert Park, located on Larapinta Drive, is a must-see for all visitors to the Red Centre. In the dim light of the nighttime house, spot rare and endangered species, and learn about the star attractions at the free-flying birds of prey show. You'll be able to observe the desert come to life here. Take a walk along the 1.6-kilometer trail to see three different ecological regions within the park. Throughout the day, there will be informative seminars, including one on Aboriginal Survival. Enjoy a leisurely stroll through the park before relaxing with a drink at the onsite café.
Alice Springs Desert Park
Alice Springs Desert Park, Larapinta Drive, Alice Springs NT, Australia
Take in history at the Telegraph Station
Get your body going on a mountain biking tour that departs from the Trail Station at the Alice Springs Telegraph Station Historical Reserve. Every day at 2:30 p.m., tours depart with all gear provided and are led by an experienced local rider. If you give the company 24 hours' notice, you can arrange to go whenever you like. There is no requirement for prior experience; this is a fun hobby for people of all ages. Make your way to your lodging. In Alice Springs, there are a variety of lodging options available, ranging from luxurious hotel rooms to camping under the stars. Choose your favorite and get a good night's sleep in preparation for a big day tomorrow.
Telegraph Station
Telegraph Station, Stuart NT, Australia
Day 2
Drift away on a hot air balloon ride
Take to the skies in a hot air balloon early in the morning for a spectacular bird's eye view over Alice Springs and the Red Centre. Keep a look out for native animals and the famed Red Kangaroo as you glide into an outback morning of pastel blues, purples, and yellows.
Indulge your senses at Olive Pink Botanic Garden
When your feet are firmly planted on the ground again, it's time to treat yourself to a cooked breakfast at the Bean Tree Café, which is located in the Olive Pink Botanic Garden. It's Australia's only desert zone botanic garden, and it's the ideal spot for a relaxing breakfast or lunch in the natural setting. Take a walk around the pathways to explore the hundreds of plant species native to the Red Centre, or look for some of the 80 bird species that have been documented at the park.
Olive Pink Botanic Garden
Olive Pink Botanic Garden, Tuncks Road, Alice Springs NT, Australia
Be inspired by the early pioneers
The Royal Flying Doctor Service is the next stop. Step inside a full-sized replica of a modern PC-12 airplane, which is part of the fascinating new collection, amid the interactive displays. Learn about the legendary Australian outback service, which was founded by pioneers in 1928. There is an onsite café where you may dine under the original verandah while seeing Alice Springs' famous blue skies. Relax with a cup of coffee made specifically for the RFDS by a local coffee roaster. The onsite RFDS Doc Shop sells the Flying Doctor Coffee, so pick some up to take home with you while perusing their other wares.
Royal Flying Doctor Service Alice Springs Tourist Facility
Royal Flying Doctor Service Alice Springs Tourist Facility, Stuart Terrace, Alice Springs NT, Australia
Meet new scaley friends
At the Reptile Centre, which has the largest reptile display in Central Australia, you can get up up and personal with some of the Northern Territory's favorite wildlife. You'll witness giant perentie goannas, thorny devils, frill-neck lizards, and some of the world's most dangerous snakes here, as well as Terry the Saltwater Crocodile. Join one of the daily performances to learn more about lizards and pythons, followed by a supervised handling session - a great photo op. Finish your evening with dinner at one of the town's many restaurants, and make sure you get a good night's sleep. You've got a busy day planned for tomorrow, as you'll be leaving town for an overnight camping trip.
Reptile Centre
Reptile Centre, Stuart Terrace, The Gap NT, Australia
Day 3
Get set for a day in the gem fields
Get up early today to begin your journey to Gemtree Caravan and Tourist Park. Gemtree is a genuine oasis in the mulga country and the gateway to the Central Australian gem fields, located 140 kilometers north-east of Alice Springs.
Gemtree Caravan Park & Gem Stone Fossicking
Gemtree Caravan Park & Gem Stone Fossicking, Plenty Highway, Anmatjere NT, Australia
Fossiking at Gemtree
Arrive early enough to join a Fossicking Tour and try your luck at finding your own treasures, which will be assessed on the spot by professionals. If you want to get out and about, Gemtree offers 250 acres of natural bushland to explore, and it's the perfect place to go on one of the many self-guided nature walks or driving tours.
Gemtree Caravan Park
Gemtree Caravan Park, Plenty Highway, Ali Curung NT, Australia
Settle in for the night
Each evening, the Camp Oven Kitchen serves a set cuisine, followed by a variety of entertainment options such as Campfire Karaoke on Sundays, quiz and movie evenings, and poolside refreshments. Air conditioned cabins, on-site caravans, and camp sites are available, but make sure to contact ahead to make a reservation, since cabins are quite popular during peak season.
Day 4
Experience local Aboriginal art
Return to Alice Springs for a day of learning about the local Aboriginal art. The Araluen Arts Centre is the first stop. You may see current works by some of the region's most well-known artists, like Albert Namatjira, here. Each year in June, the facility hosts the Beanie Festival, a much-anticipated whimsical and colorful exhibition and competition that is a 'must-do' if you are in town at that time. Return to town and see the Todd Mall, which is lined with commercial galleries that specialize in Aboriginal art. Stop by Papunya Tula Artists to see the renowned dot paintings, then head to Mbantua Art Gallery and Cultural Museum, which has one of Australia's greatest collections of Aboriginal work and focuses on art from the Utopia region. While you're in the vicinity, get a bite to eat at one of the Todd Mall's numerous fashionable cafés.
Revel in a bush tucker dinner under the stars
Dinner will be prepared in the bush and served under the Milky Way. For this special three-course lunch in the West MacDonnell Ranges, your host, a local Arrernte man, will expose you to bush delicacies and traditional cuisine.
Macdonnell Ranges
Macdonnell Ranges, West MacDonnell National Park, Hugh NT, Australia
Day 5
Get to know the environs of Alice Springs before heading west on the road. You'll be camping this evening, so bring an overnight bag and some walking shoes. If you need it, you can rent camping equipment in town.
Soak up the spirituality of Simpsons Gap
Simpsons Gap is a remarkable opening between the towering cliffs of the West MacDonnell Ranges, located 18 kilometers west of Alice Springs along Larapinta Road. For the Arrernte Aboriginal people, the region is a sacred place where various dreaming routes and legends intersect. Make sure to get up close and personal for a fantastic photo opportunity.
Simpsons Gap
Simpsons Gap, Burt Plain NT, Australia
Lunch at Glen Helen Homestead Lodge
Continue along Larapinta Drive until you reach Namatjira Drive, where you will turn right. Glen Helen Homestead Lodge is located around 80 kilometers along the Drive. The scenery around Glen Helen is breathtaking, with towering sandstone walls greeting you as you approach. Relax on the restored homestead's back verandah, which overlooks the spectacular Glen Helen Gorge, while eating your lunch and sipping a nice beverage. Sign up for a 4WD trip or a picturesque helicopter flight to see more of the area if you're feeling brave.
Glen Helen
Glen Helen, Mount Zeil NT, Australia
Enjoy dinner before turning in
Dinner is served at the Namatjira Gallery Restaurant before retiring for the night to one of the fixed tents or motel-style rooms available.
Day 6
Head to Ormiston Gorge and Pound for a cool dip
Early in the morning, return 10 kilometers to Ormiston Gorge and Pound. This is an excellent spot for a refreshing plunge in the near-permanent waterhole encircled by the gorge's towering red walls.
Ormiston Gorge
Ormiston Gorge, Mount Zeil NT, Australia
Embark on a walk to see the sights
If you're feeling energetic, do the 3-4 hour Ormiston Pound Walk, which starts near the Walks Information Shelter and ends at the main waterhole. Admire the stunning Central Australian vistas while taking in the wonderful local birds. If you're looking for a shorter hike, the 20-minute hike to the Ghost Gum Lookout is a must-do for visitors. It's a sight to behold, looking across the Gorge and down into the waterhole. Before heading back east towards Alice Springs, stop at the on-site kiosk for some light refreshments.
See the beauty of Ellery Creek Big Hole
Make a pit stop at Ellery Creek Big Hole for a refreshing swim. When you see the stunning waterhole flanked by steep red cliffs and the sandy creek, you'll understand why it's one of the most popular and picturesque camping, swimming, and picnic locations in the region.
Ellery Creek Big Hole
Ellery Creek Big Hole, Namatjira NT, Australia
See Alice by camel
Arrive in time for a sunset camel ride at Pyndan Camel Tracks in Alice Springs. A camel ride will undoubtedly be an unforgettable event that you will want to share with your friends. The camel ride begins at Pyndan Camel Tracks and continues past White Gums Station, across a clay pan flat, and up a short slope for magnificent vistas of the MacDonnell Ranges. One of Pyndan's camel specialists will accompany you on your ride and explain you all about these fascinating animals.
Pyndan Camel Tracks Alice Springs
Pyndan Camel Tracks Alice Springs, Jane Road, White Gums NT, Australia
Day 7
Climb Anzac Hill and watch the sunrise
A trip to the top of Anzac Hill for a panoramic perspective of the town is a must-do. Sunrise is the best time to accomplish this, as the sun gently rises to illuminate the MacDonnell Ranges and the lovely desert town below. You can drive to the summit or trek to the top via the Lions Walk if you're feeling energetic.
ANZAC Hill
ANZAC Hill, Anzac Hill Road, Alice Springs NT, Australia
Stargaze the night away
Before you leave Alice Springs, take advantage of the Red Centre's bright skies and stare up at the myriad of stars above you at the Earth Sanctuary World Nature Centre. Learn how to navigate the night sky and identify the zodiac and constellations, as well as old Aboriginal creation stories, followed by an outback feast.