6 Texas State Parks for Nature Lovers
Get away from the hustle and bustle of city life at one of Texas' 100+ state parks when you need to reconnect with nature. Texas has something for everyone, from sandboarding to rafting to wandering through Lady Bird Johnson's wardrobes. A few local favorites are listed below.
Palo Duro Canyon State Park
Palo Duro Canyon, in the Texas Panhandle, was formed by the Red River carving its way through layers of sandstone, siltstone, sediment, and rock over a million years. It is the country's second longest canyon, measuring 120 miles long and up to 20 miles wide. During sunset, the multicolored layers of rock, towering cliffs, and flat tops form a magnificent backdrop. Visitors are greeted by Texas Longhorns as they enter the park. There are more than 30 miles of bike, hiking, and equestrian trails in the park, as well as enough activities to keep even the most active nature enthusiast occupied. During the summer, tourists can see a performance of "Texas," an outdoor musical play.
Palo Duro Canyon State Park
11450 State Hwy Park Rd 5, Canyon, TX 79015, USA
Lyndon B. Johnson Park and Historic Site
While most parks offer lots of hiking possibilities, visitors to the Lyndon B. Johnson National Historical Park can walk through history. The park chronicles the life of our nation's 36th President, from his ancestry to his upbringing in the Texas Hill Country, through his presidency, and finally to his ultimate burial place on his beloved LBJ Ranch. Johnson spent most of his presidency working from his ranch, which he dubbed the "Texas White House." Visitors can stroll inside his office, as well as the various rooms that have been recreated to look as they did during his presidency and the bedroom suites that have been recreated to look as they did when President and Mrs. Johnson died.
Lyndon B. Johnson State Park & Historic Site
199 Park Road 52, Stonewall, TX 78671, USA
Longhorn Cavern State Park
Longhorn Cavern State Park, located just an hour and a half northwest of Austin, is the product of water and time combining to produce one of the state's most unusual natural features—complete with some Texas-sized stories. During the daily 90-minute guided walking tour, learn about the cavern's history and geology. On Saturdays, you can crawl, climb, and squeeze your way through the wild cave tour. The cavern maintains a constant temperature of 68 degrees, making it an ideal midsummer destination. Take a brief Hill Country hike or admire the craftsmanship of the park's historic Civilian Conservation Corps structures before leaving.
Longhorn Cavern State Park
6211 Park Road 4 S, Burnet, TX 78611, USA
Dinosaur Valley State Park
You can follow in the footsteps of dinosaurs who wandered along the edge of an old ocean 113 million years ago at Dinosaur Valley State Park. Those traces are now frozen in time in the Paluxy River's bed, about an hour southwest of Fort Worth. If the dinosaur tracks are obscured by high water, copies of the traces can be seen in the visitor's center. Mountain bikers, hikers, and campers appreciate the park's excellent trails, which wind upland and have trailheads near the campgrounds.
Dinosaur Valley State Park
1629 Park Rd 59, Glen Rose, TX 76043, USA
Enchanted Rock State Natural Area
Climbing the gigantic pink dome known as Enchanted Rock is a rite of passage for Central Texans because nothing matches a calf-burning, blood-pumping spectacular hike. As you scramble to the summit of the 425-foot pink granite batholith, the steep slope — more than 30 degrees on average – tests leg muscles. When you reach the summit, you'll be rewarded with a breathtaking 360-degree vista of the Texas Hill Country. Climbers travel to the area to take advantage of the abundant climbing opportunities. The park is also wonderful for bird watching, geocaching, and picnicking if you want a less rigorous day.
Enchanted Rock State Natural Area
16710 Ranch Rd 965, Fredericksburg, TX 78624, USA
Monahans Sandhills State Park
West Texas has so much sand that adventure seekers are surfing it. The 200-square-mile sand dune expanse that extends into New Mexico is only a small part of the Monahans Sandhills State Park near Midland-Odessa. More than 40,000 years ago, the Pecos River destroyed New Mexico's Rocky Mountains, leaving grains of sand and 70-foot sand dunes that provide a slick surface for sandboarding, sand football, sand surfing, and sand tobogganing. Sandboarders can practice their skills by renting a sand disk at the visitor's center. Experts advise riders to wax their boards thoroughly and get a running start before forcing themselves down the sand dune to get enough speed to reach the bottom. A word of advice: bring a bandana and sunglasses to keep the sand out of your eyes! Keep an eye out for the sunset. The light from the setting sun reflecting off the pristine white sand creates vibrant hues that make for stunning sunset photographs.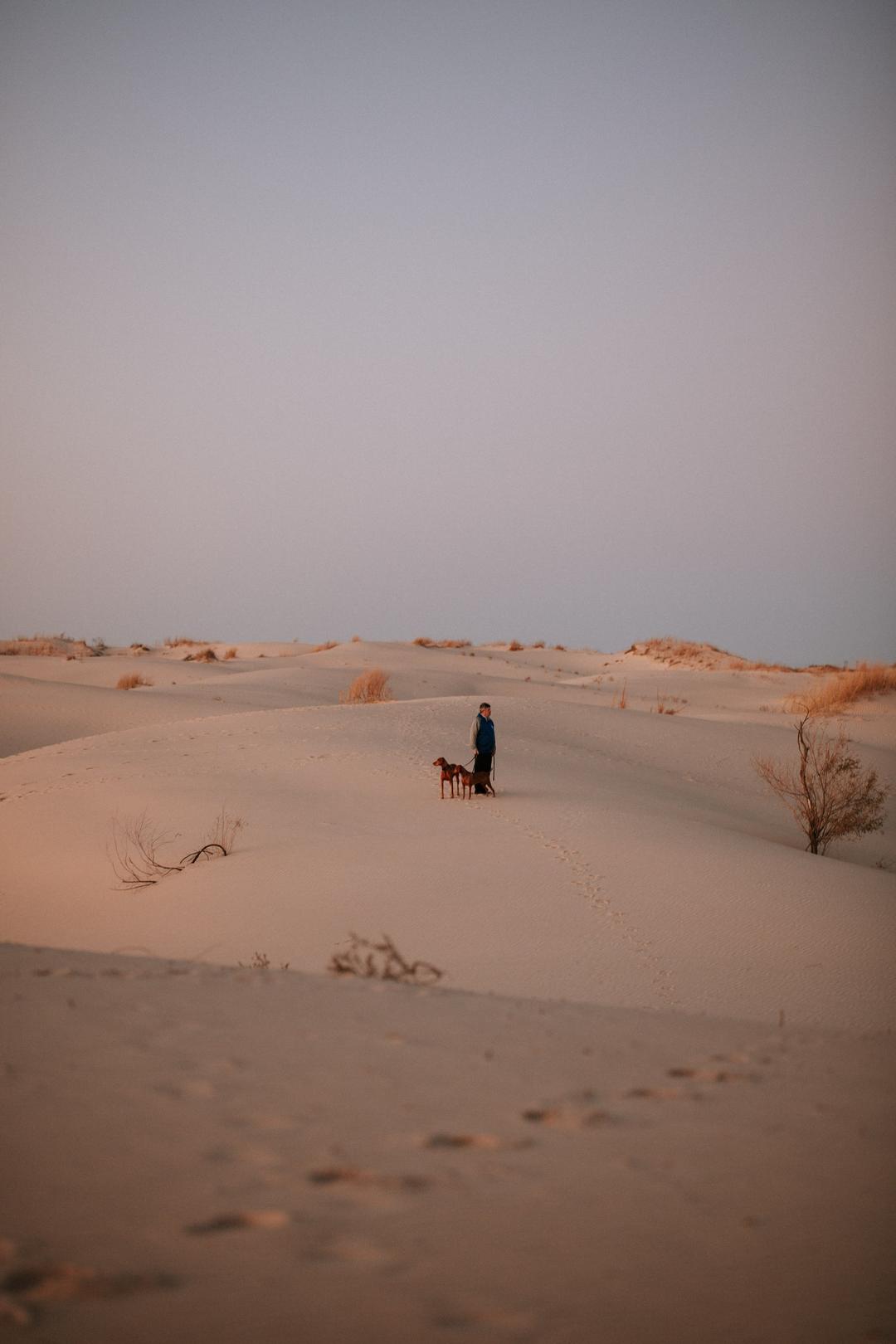 Monahans Sandhills State Park
Exit 86, 2500 I-20, Monahans, TX 79756, USA
Have Story To Share?
Blog with Trip.Social
Reach new audiences and maximize your potential.