5 Coolest Things to Do when Visiting Harajuku
Even if you haven't been to Tokyo, you've probably heard of Harajuku. The hip town for youngsters rose into prominence in the 90s and 2000s as a mecca for subculture and fashion, and today, Harajuku is all that and more. There's so much to check out in Harajuku that you'll want to go again and again, from animal cafes to ultra-trendy cafes and delicious treats. Having lived in Tokyo for years now, I'm still constantly finding surprises in this wonderful town- here are some of the coolest places you can visit and things you can do in Harajuku.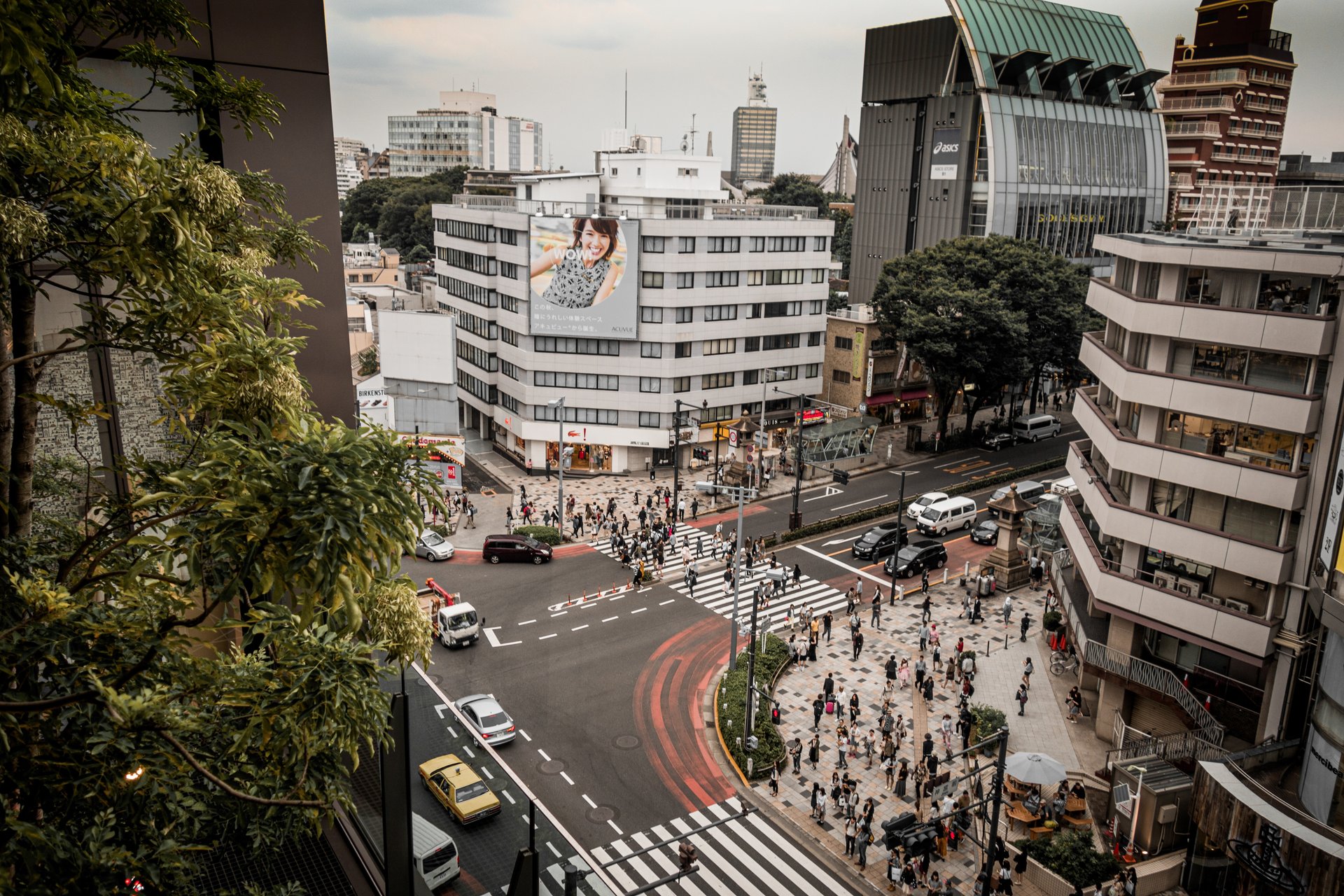 Visit the Meiji Shrine
When coming out of Harajuku station via the Omotesando exit, turn right and you'll see the famous Meiji Shrine up ahead. The first thing to take note of is the tall brown torii shrine gate that marks the entrance, then walk up the stone path a short distance to the shrine itself.
Meiji Shrine
Meiji Shrine, 1-1 Yoyogikamizonocho, Shibuya City, Tokyo, Japan
What's nice about this shrine in particular is its calm, subdued aesthetic, and how it's located in a nicely wooded area right in the middle of the city. Even when it gets busy, there are parts within the shrine's complex that stays calm and serene; a wonderful escape from the hustle and bustle.
Don't forget to purify yourself at the fountain before entering, and buy an ema, which is a wooden plaque to write your wishes on. If you're lucky, you might even see a traditional wedding procession take place at the shrine!
Have Fluffy Pancakes at Bills
Japan's cloud-like fluffy pancakes are jiggling their way into our hearts and taking the world by storm. There are several restaurants that do these fluffy fruit-topped pancakes, but a particular favourite is the Ricotta Cheese Pancakes from Bills, located on the top floor of Tokyu Plaza.
東急プラザ表参道原宿
Japan, 〒150-0001 Tokyo, Shibuya City, Jingumae, 4 Chome−30−3 東急プラザ表参道原宿
Every order of pancakes comes with three slices, each topped with a pat of honeycomb butter and banana slices, with a sprinkling of powdered sugar. The pancakes are light and airy, but still have a bite thanks to the generous amount of ricotta cheese mixed in.
Visit some Furry Friends at an Animal Cafe
Harajuku is famous for its selection of animal cafes, and they're only growing in popularity. Animal cafes aren't limited to just dogs and cats, there are owl cafes and even reptile cafes too. Animals are generally well cared for by gentle staff, but be careful not to overwhelm the animals when visiting.
The majority of the cafes are located along Takeshita Street, a long pedestrian-only street that's chock full of clothing shops, cafes, and street food. A particularly adorable one to visit is the Mameshiba Cafe, where you can play with Shiba Inu puppies.
MameShiba Cafe
MameShiba Cafe, 1 Chome-6-10 Jingumae, Shibuya City, Tokyo, Japan
Cute critters such as hedgehogs, chinchillas, and otters can be found at Harry Harajuku Terrace, a brightly-lit space in the back streets of Harajuku.
HARRY HARAJUKU terrace
HARRY HARAJUKU terrace, 4 Chome-26-5 Jingumae, Shibuya City, Tokyo, Japan
Look for Cute Souvenirs at Kiddy Land
Japan is the land of cute characters, and in Harajuku, all the characters you know and love can be found in one convenient location: Kiddy Land. Located halfway between Harajuku and the Omotesando area, Kiddy Land occupies a building on a stylish street, and inside is all the toys, plushies, and collectibles you can imagine.
Kiddy Land
Kiddy Land, 6 Chome-1-9 Jingumae, Shibuya City, Tokyo, Japan
Lovers of Japan's mascots and characters like Rilakkuma can easily spend an hour looking through everything available, but you can also snag yourself some cool uniquely-Japanese souvenirs to bring home too. Kiddy Land's the perfect place to visit for kids, and for kids at heart!
Have a Drink at a Trendy Cafe
Part of the Harajuku experience is to spend a bit of the afternoon chilling out at a cafe and eating some dessert, and luckily there are many to choose form.
If you're looking for a view, head up to Starbucks in Tokyu Plaza, which has a wide terrace where visitors can lounge in good weather and get a good view of the busy streets below.
Starbucks Tokyu Plaza Omotesando Harajuku
Starbucks Tokyu Plaza Omotesando Harajuku, 4 Chome-30-3 Jingumae, Shibuya City, Tokyo, Japan
For something more quiet and refined, Montoak Cafe is a cozy space to relax in and drink some coffee, maybe even a cocktail. The cafe itself is hidden in plain sight- though it's located on a busy street, its dark glass panes and lack of signage might make it hard to spot so be sure to keep an eye out.
モントーク
Japan, Tokyo, Shibuya City, Jingumae, 6 Chome−1−9 モントーク
You'll never have a bored moment in Harajuku, and because there is so much to do, this list covers just a fraction of all the possibilities. When visiting, don't be afraid to wander around, you might discover some secret, cool places of your own.