2 day trip to Vung Tau via the new Can Gio - Vung Tau ferry route
Recently, I've discovered a new route  to Vung Tau without corssing the T-junction, the Highway 51. So that we could potentially save around 1 hour on the bike, and the car if there was a traffic jam after the highway Giau Day. The route was surprisingly comfortable. The last part of this route is a  newly opened Can Gio - Vung Tau ferry terminal, which would take you to Vung Tau in just 30 minutes, cars included! 
One morning in April, I decided to relax on Vung Tau beach. I have heard about the Can Gio ferry route to Vung Tau for quite some time, since 2020. The last year was a night mare with  nationwide blockade, finally the tourism industry in 2022 has miraculously recovered and Vung Tau beach becomes bustling again. I would say this new route is beautiful, quiet, and I didn't find unsafe on my bike on the way as much as on the traditional route, crossing the T-junction. The way has few trucks, especially when crossing Sac forest to the point of I was sometimes the only bike on the road.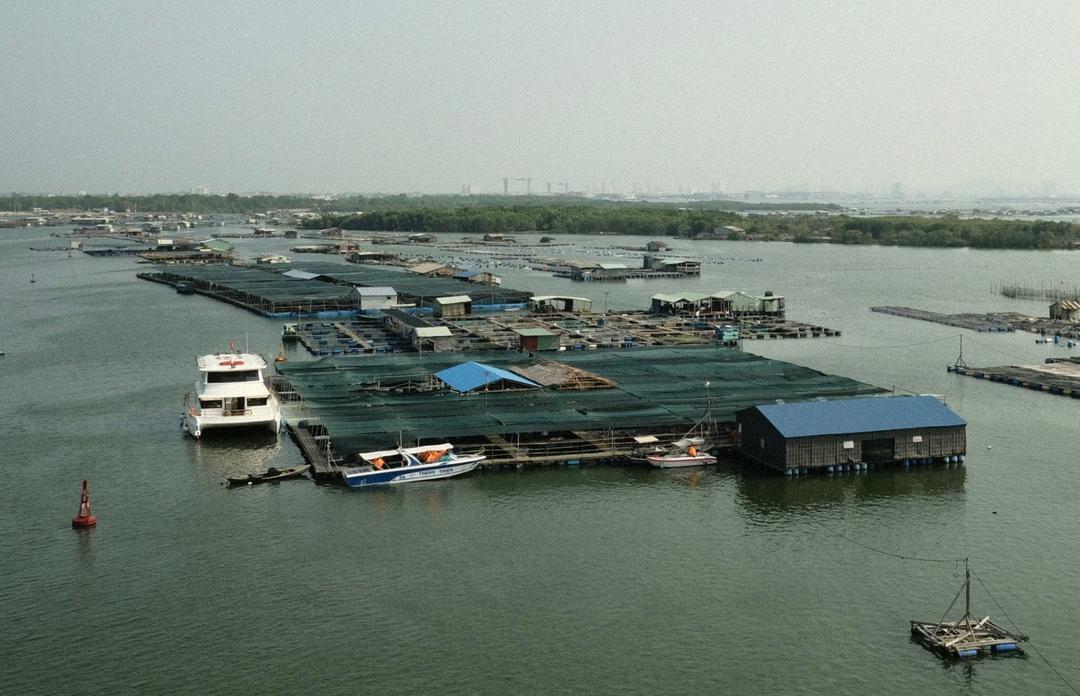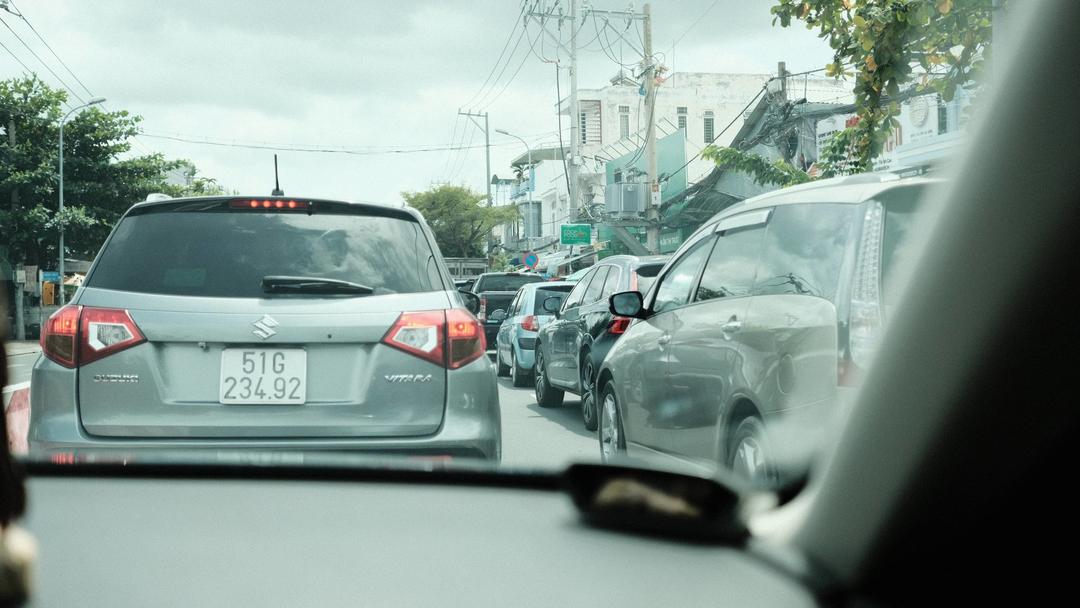 After docking at Can Gio wharf, I just need to go straight 1 Rung Sac street (about 16km) then turn a few sections to Can Gio - Vung Tau ferry. Rung Sac road is a empty road, stretching about 16km, no stops. The speed allowed on your bike is 60km/h. This road goes smoothly. For loners bikers, make sure sure you should check your  maintenace carefully in case something goes wrong on the road, there won't be no where to fix it. 
Nha Be - Can Gio Ferry
The total distance from my house to Diamond Island, District 2 to Vung Tau only takes me 2-2h30 minutes, that's just me riding normally, because I don't want to get in to trouble with the traffic police, beware there'd be one speeding check point in Rung Sac road. 
Rung Sac Road
Our trip will cross two ferries, one is from Nha Be to Can Gio, the other is from Can Gio to Vung Tau. On the first trip, the fare is about 20K, you'd just need to wait at the wharf and there will be a ferry running every 15-20 minutes. However, in the ferry from Can Gio to Vung Tau, the ferry only runs every 2 hours, the fare for 1 person is 70K, 1 motorbike is 50K. You should check the ferry schedule in advance to arrive before departure, save the 2 hours waiting like we did.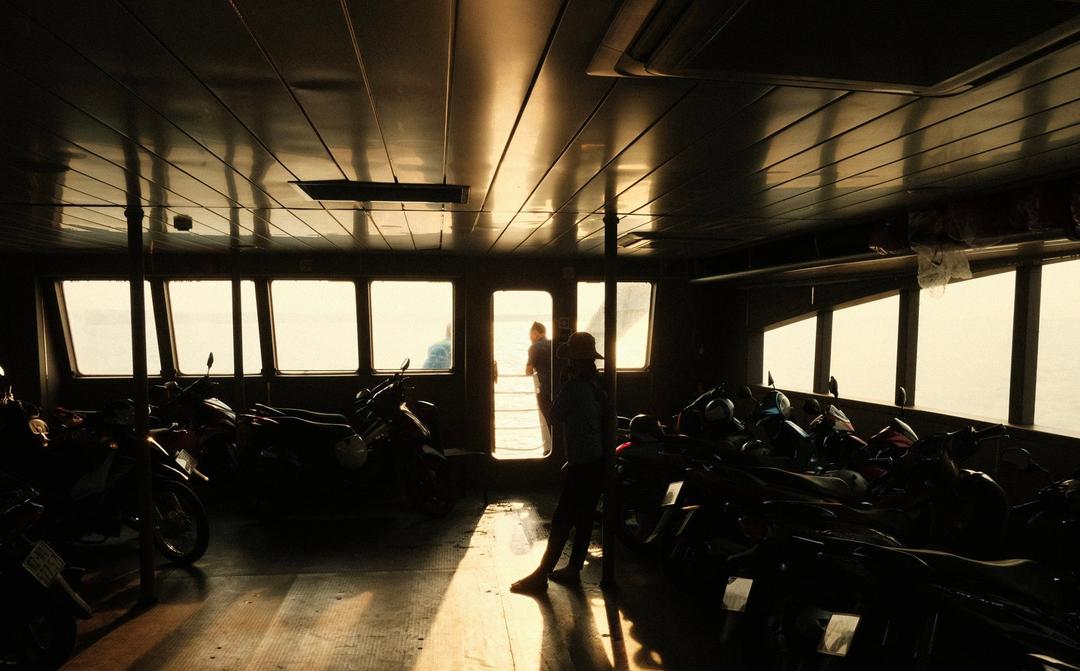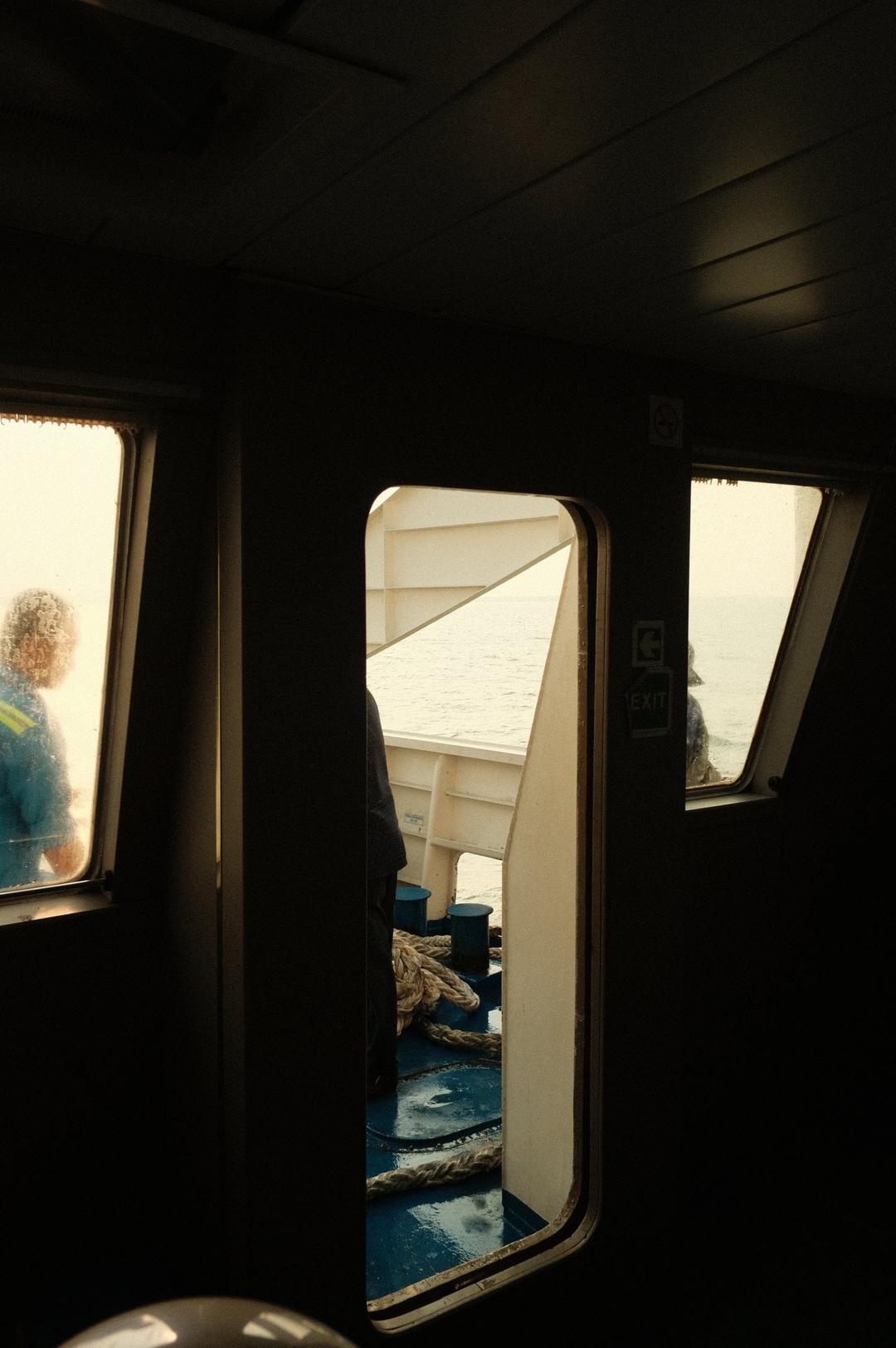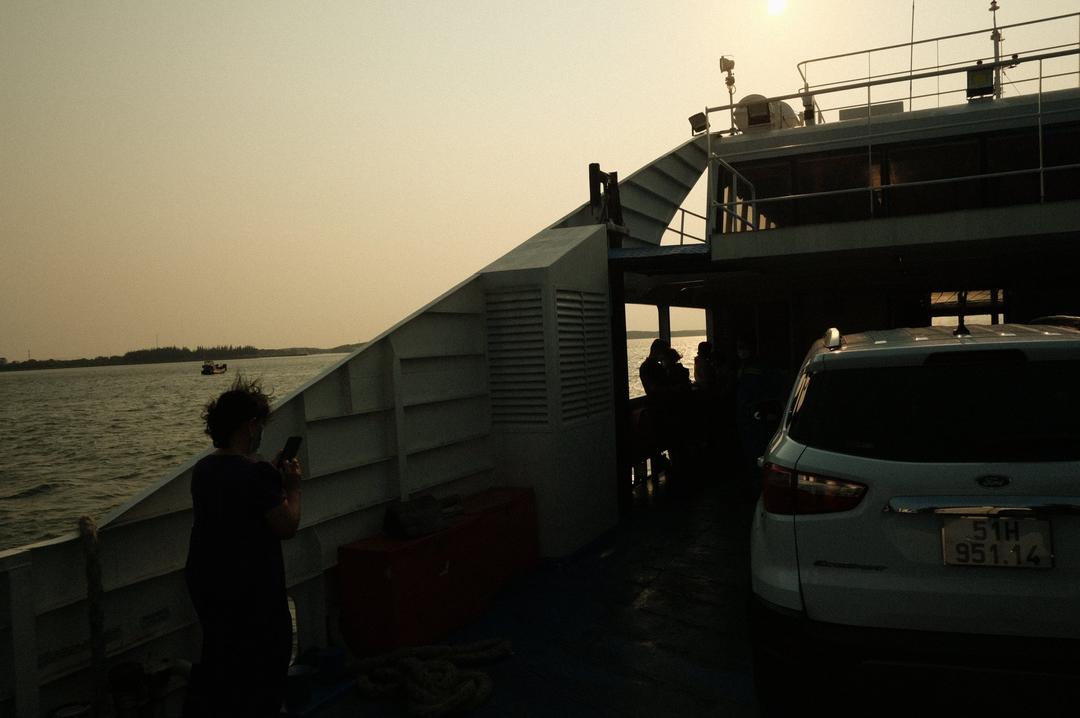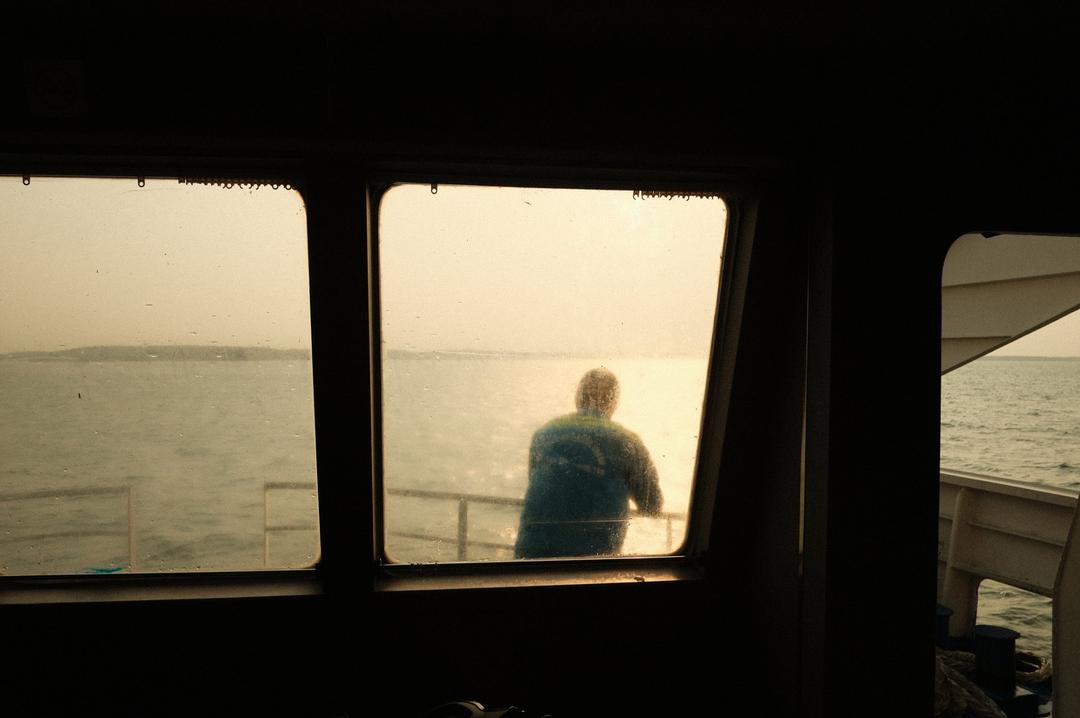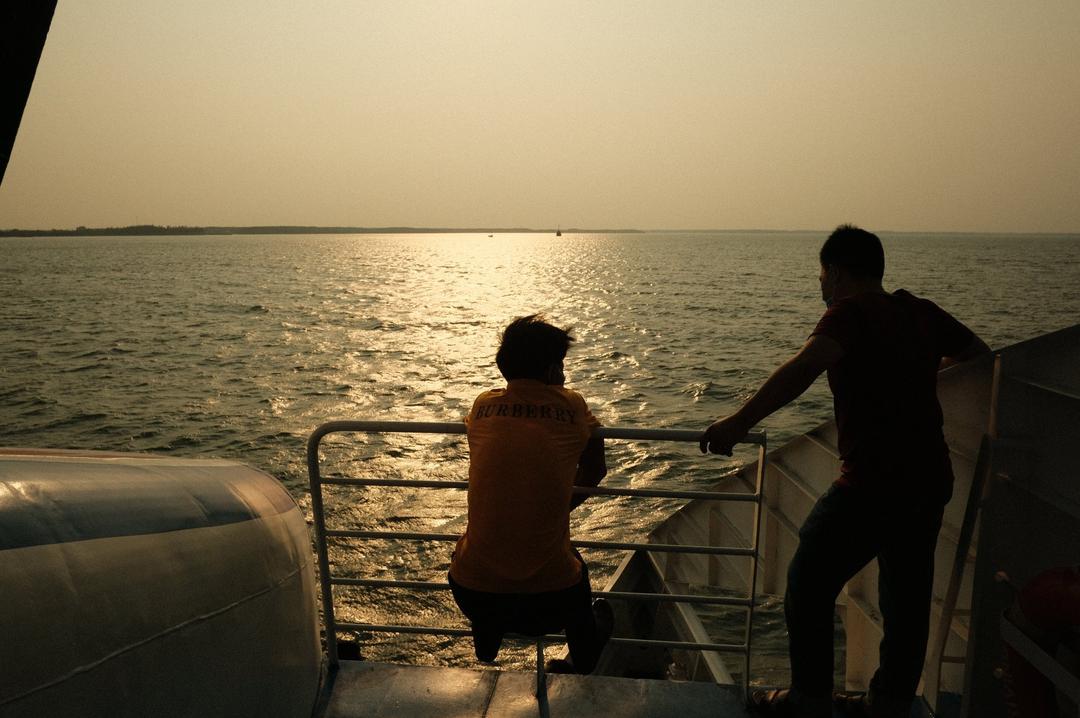 We chose to stay in a homestay just 5 minutes walk from the beach, located in a quiet alley. At night, you will take the bike inside the main door of the owner's house, so you can rest assured. The accommodation has a few wooden tables to eat your takeaway food. There is also a small kitchen with dishes and chopsticks.
Now here are a few of the restaurants I've tried. These are the ones I like every time I go to Vung Tau.
The first is of course "banh khot", I think it's delicious, despite being a bit crowded (it's definitely delicious!) There won't be any linguistic prowess demanded to communicate with the staff, just point to the 2 words saying " Muc" and "Tom" => Squid and Shrimp. The menu has only 2 types, shrimp or squid, this is a sign that the restaurant specializes in banh khot. Crispy crust, squid meat, and fresh shrimp bites are absolutely enjoyable. Another point that the restaurant does very well is giving me a lot of vegetables, all very fresh vegetables to eat with. Asking for an extra portion of vegetables and people will give it to you, no discomfort at all.
This is just a reminder to my readers from the US or EU, although I found the food quite sanitary, make sure you've have a Vietnamese doctore contact or some pills, just in case. 
After eating banh khot that night, we went for a walk and chose a seaside cafe to sit. This restaurant I think is good, the price of drinks is not expensive, there is a seafood restaurant inside for families. A bit disappointed that I went there too late, the sun had already set, best time to enjoy this place is around 5pm to have the sun and watch the sunset.
Vung Tau beach in these recent years is surprisingly clean, the sight of garbage has almost disappered. However, I still recommend going to these off season period to enjoy it the most.
In the evening in Vung Tau, we choose to eat white sardine salad, every time we go to Vung Tau, we also buy it and eat at Homestay. White sardine is a small fish, it is lightly steamed and then made as a salad. Delicious without the fishy smell. This salad goes with vegetables, rice paper and a special dipping sauce of the restaurant. To make it easier to eat, you should've had pure sochu wine, really go with the salad to the best.
Wake up on the 2nd day, let's have breakfast! What's more interesting than having breakfast with chicken organs in Vung Tau?
After eating, run up to the ruins of the fortress built by the French. This fortress is located on a hill overlooking Vung Tau sea. The French built this fortress to protect and guard this peaceful sea during the years of their possession of eastern France (Cochinchina).
There are many beautiful cafes on this hill, but I didn't bring any cash, I had to go to the familiar Bistro near the beach. I remember coming by this restaurant by accident in 2019, I can tesify that all over South Vietnam, this restaurant only cooks the best Western dishes because the owner is a French-Vietnamese couple. Tiramisu here is so much like they make it in Italy, where I spent my university years, although not decorated like the Italian Tiramisu I often had, but still 90% delicious, this is a very worthwhile place to try.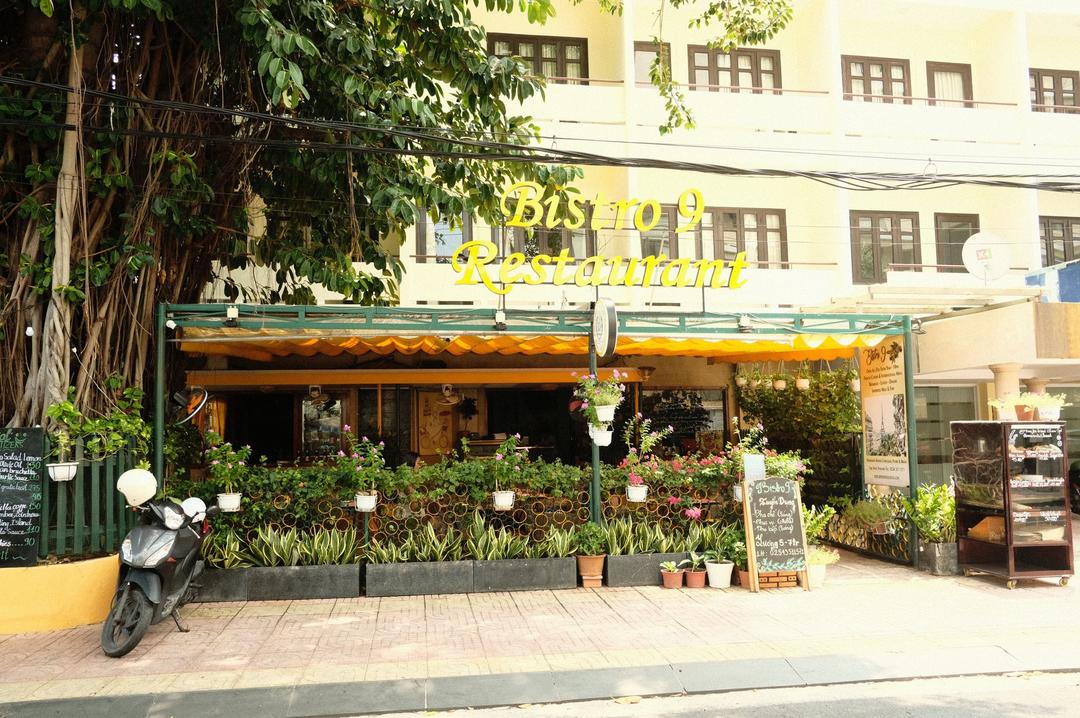 Finally, at noon, I did not choose to go to the restaurant but chose to buy seafood from the Seafood market in the center of Vung Tau, bought some take away oysters and grilled Yellowtail catfish. I find this way to eat comfortable, fresh and feel better than eating at a restaurant that is a bit hot, noisy and crowded. This whole meal only cost about 400k, so cheap and delicious. Of course, compared to the wholesale market, it will not be as cheap but still cheaper than sitting at tourist restaurants.
Have Story To Share?
Blog with Trip.Social
Reach new audiences and maximize your potential.