17 Things To DO in Sydney For Christmas and NYE
17 activities · 1 day
Christmas and New Year's Eve are almost here , so do you and your family have any PLAN for these holidays ? 🤔🤔
What about The city of Sydney sparkles during the Summer holiday season with everything from a traditional Christmas lunch by the harbour to mometous fireworks displays and magical Christmas lights 🥰🥰
Let's DISCOVER several extreme activities to do in Christmas and NYE
Credit: Destination NSW
Enjoy the holiday lights 🎇🎇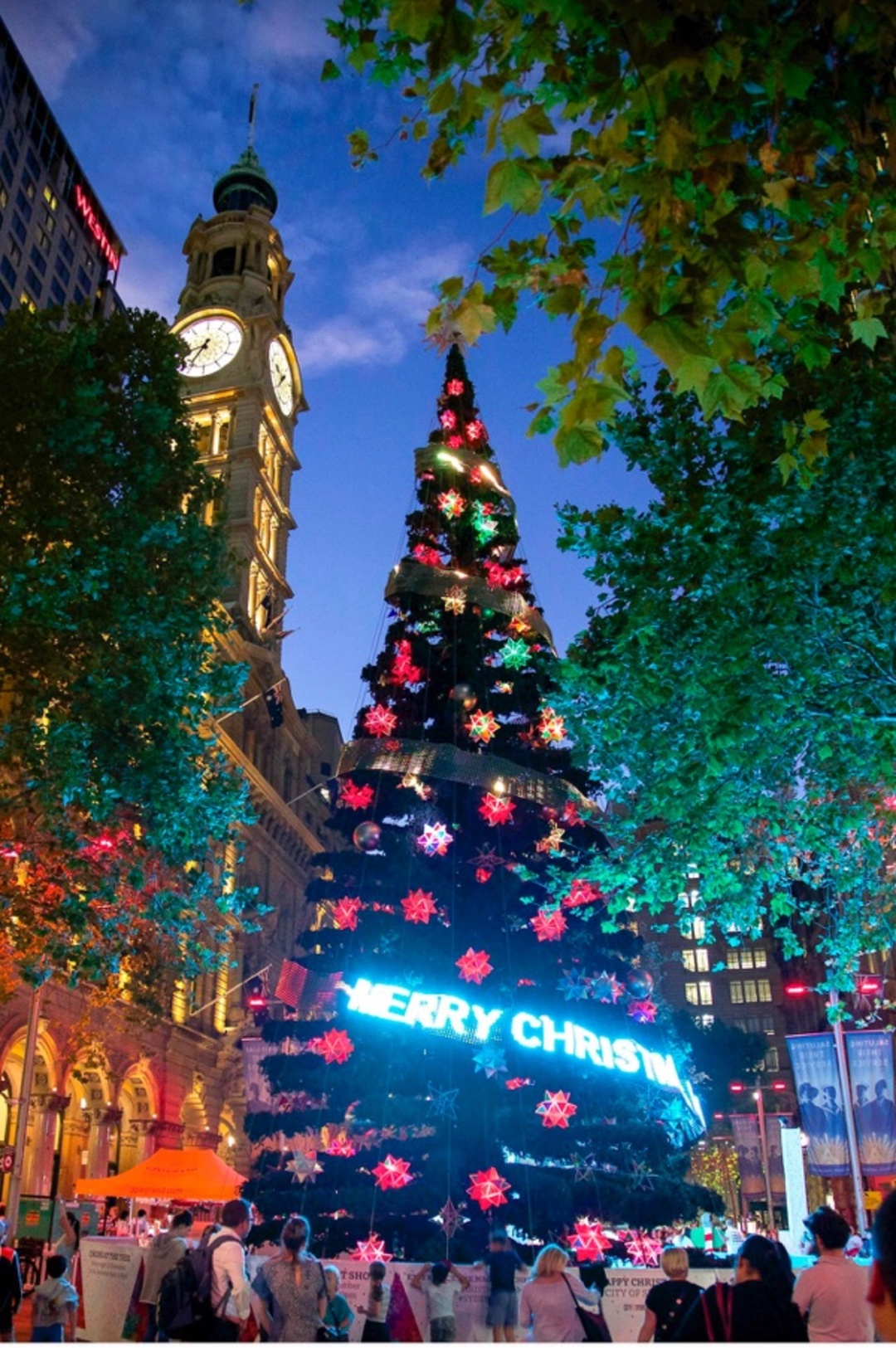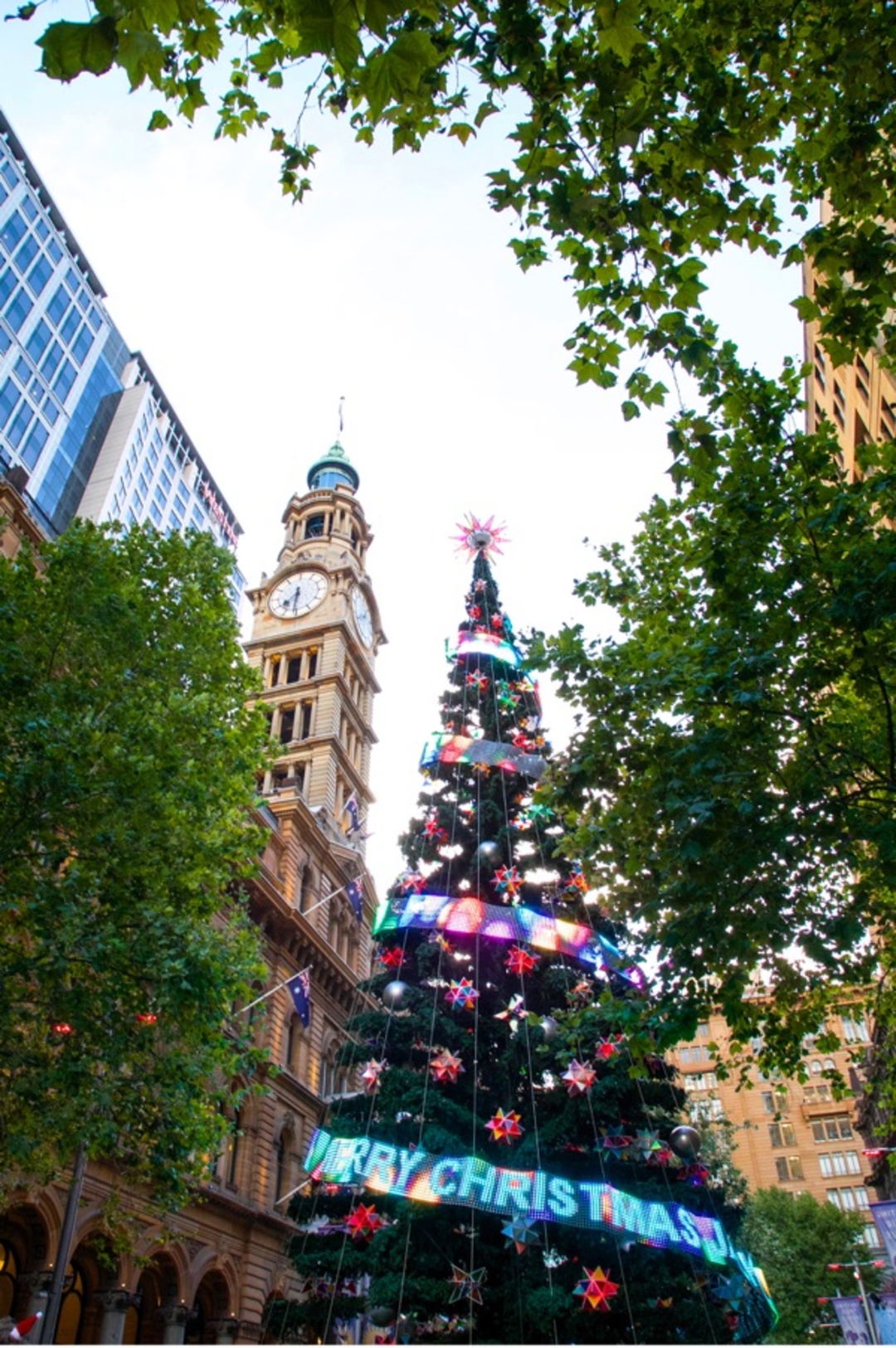 Martin Place , in the heart of CBD , truly embraces the festive spirit . There is a super-sized Christmas tree women with LED lights , providing a beautiful backdrop for city strolls , selfies and post-shopping dinning . Treat yourself to a gelato or coffee from the GPO Dessert Bar as you listen to the carollers who perform traditional Christmas carols from 24 November until Christmas Eve .
Martin Place
Martin Pl, Sydney NSW 2000, Australia
Watch the cathedral light up 🕍🎇🎇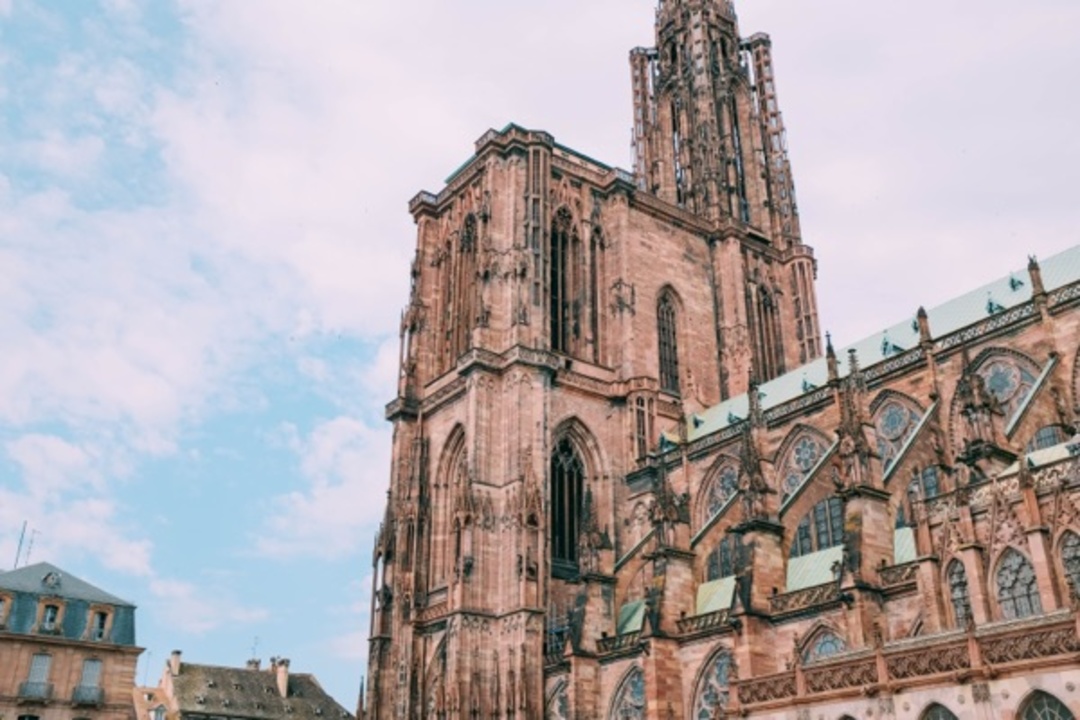 In the lead up to Christmas , St Mary's Cathedral becomes a festive creative canvas . The intricate façade is illuminated with colorful light projections and there are nightly choir performances at 7.30pm
St Mary's Cathedral
St Marys Rd, Sydney NSW 2000, Australia
4.7 rating
See the Swarovski Christmas tree ☃️🌲🌲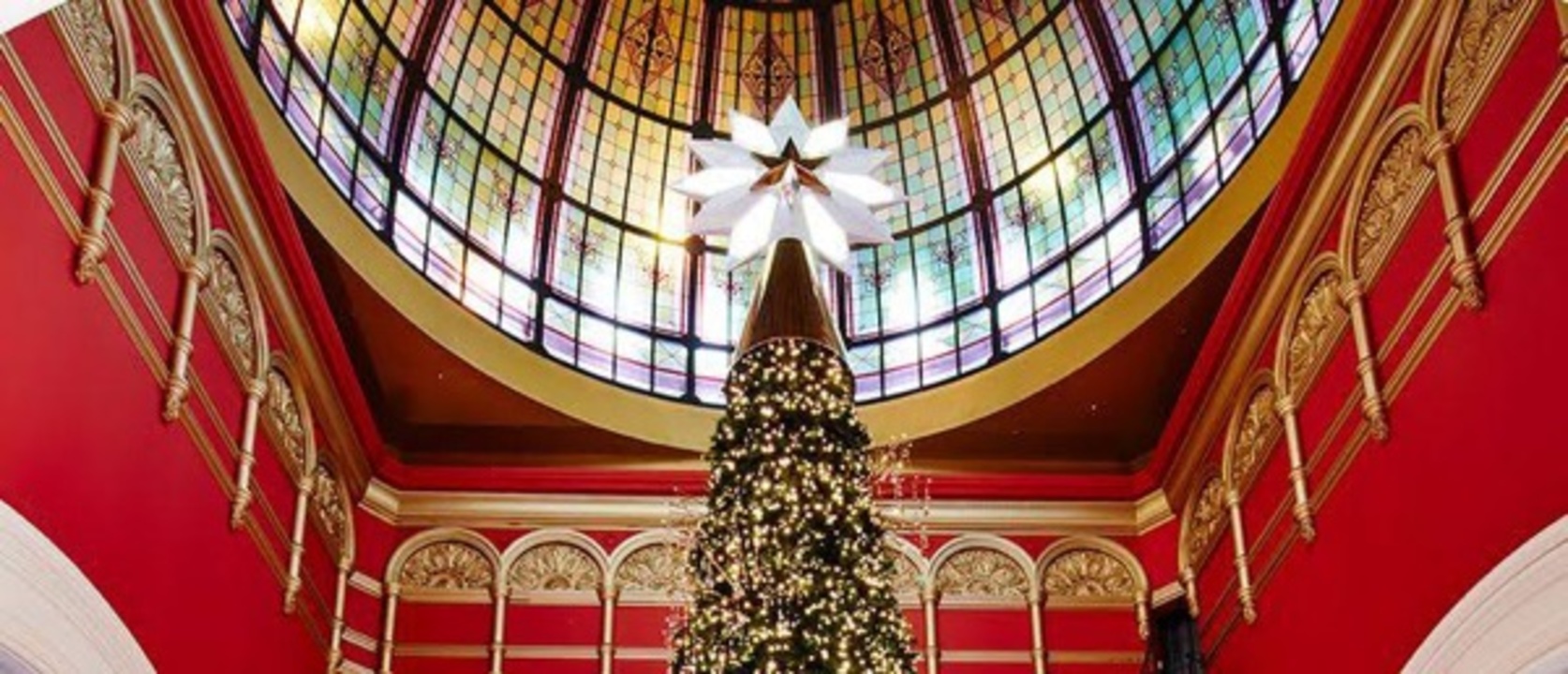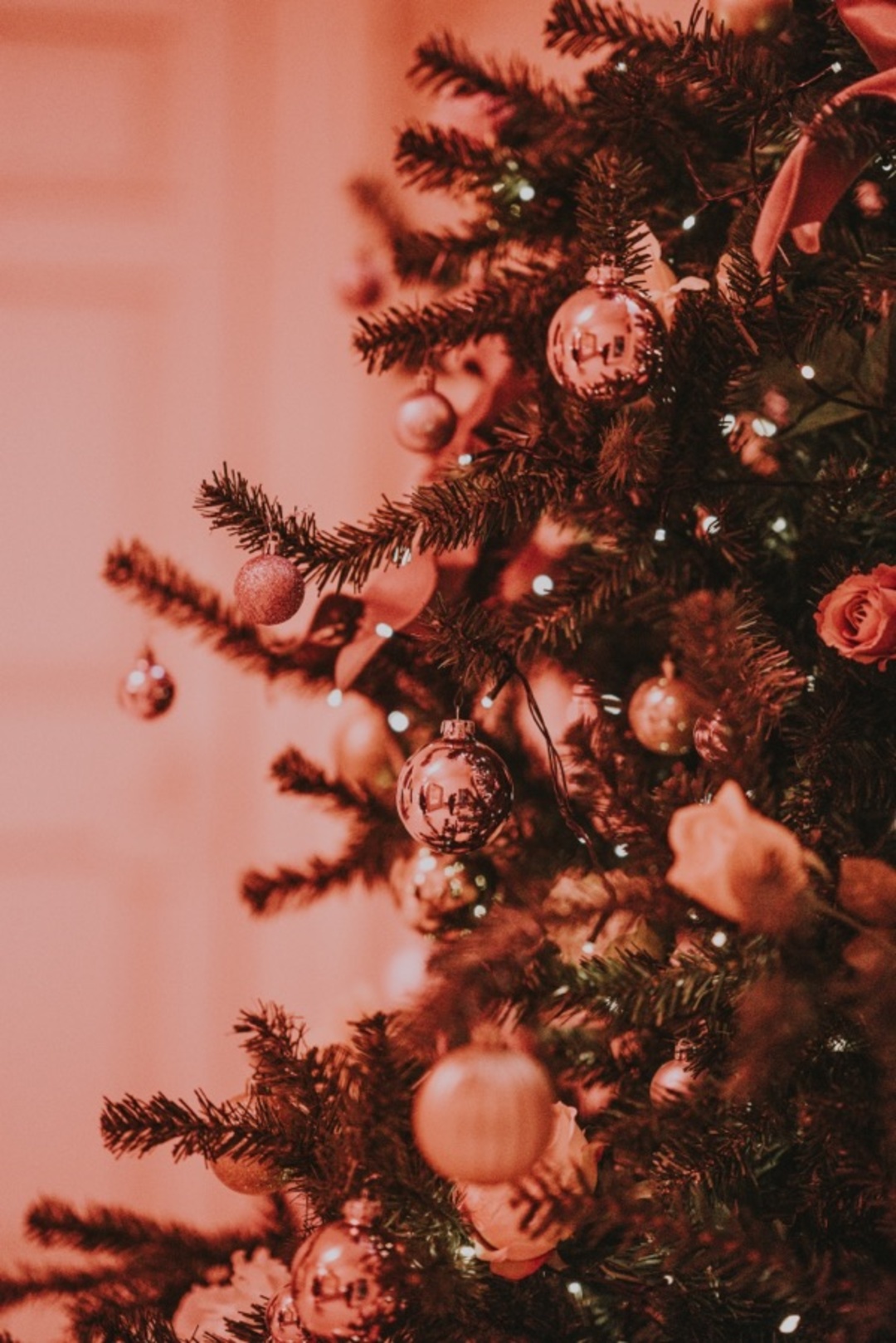 You will find Sydney's biggest Christmas tree in the historic Queen Victoria Building from 1 November . It's 24 metres high and decorated with 85000 Swarovski crystals and 65000 lights . Shop for Christmas gifts , enjoy an apertif at Reign Champagne bar and marvel at the majestic tree which sparkles from every angle
Queen Victoria Building
455 George St, Sydney NSW 2000, Australia
4.5 rating
Get a Santa photo on Bondi Beach 📸📸⛄️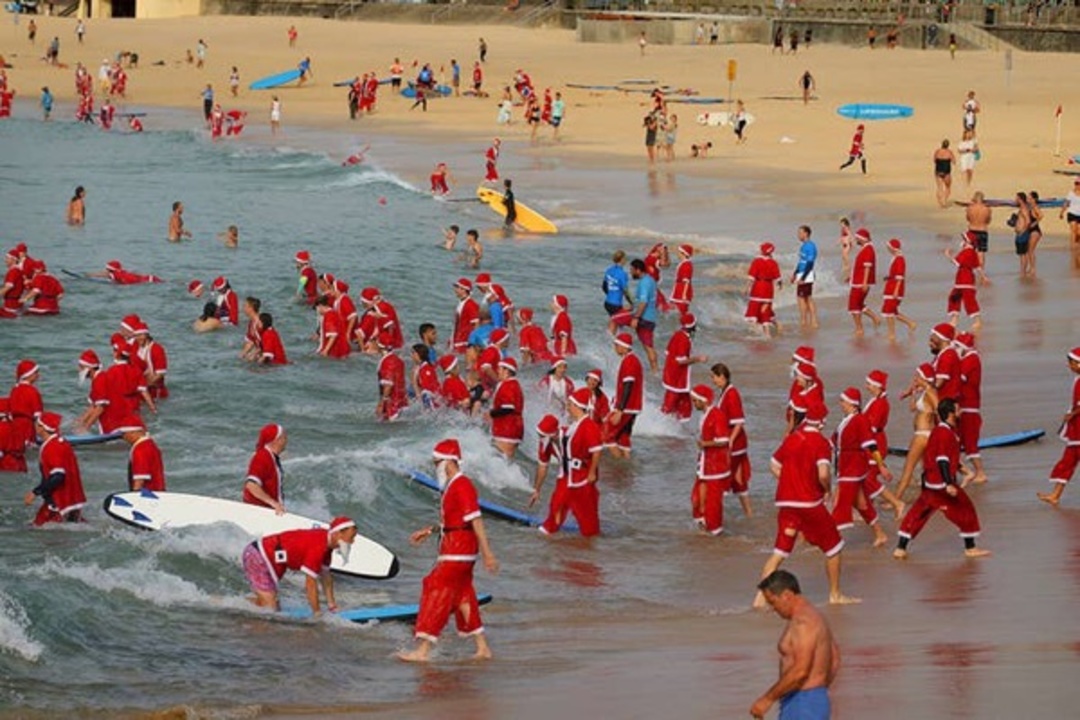 Santa by the Surf organises snaps with thr man in red in iconic coastal locations in NSW . From Watsons Bay overlooking the iconic Sydney Harbour to the backdrop of spectacular Bondi Beach - these memorable Santa photos are pet friendly and shopping mail free !!
Bondi Beach
Bondi Beach NSW 2026, Australia
Shop at artisan market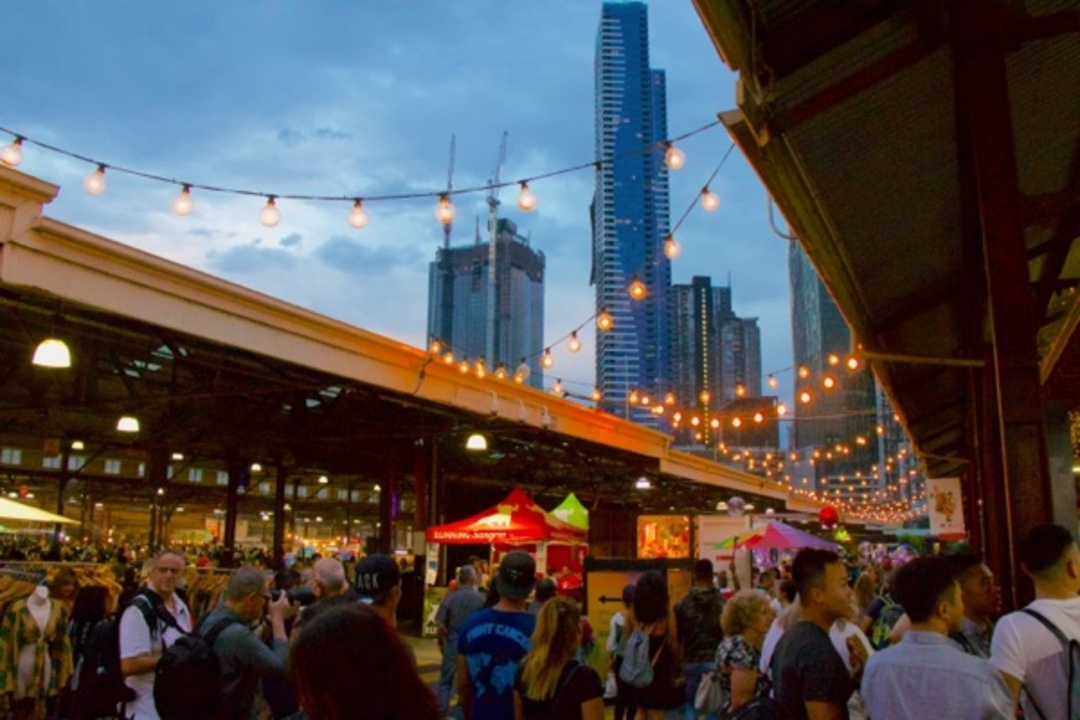 Shop like a local and tick off your Christmas list at one of Sydney's bustling outdoor markets . Every year a magical marketplace pops up in the historic precinct of The Rocks with fairy lights strung above the cobbled streets and market stalls offering handmade Christmas decoration , artisan jewellery and locally designed fashion . Other popular markets to explore are Glebe Market , Paddington Market , Bondi Markets and Rozelle Collectors Market
Glebe Markets
Glebe Point Rd &, Derby Pl, Glebe NSW 2037, A...
4.3 rating
See the shop window displays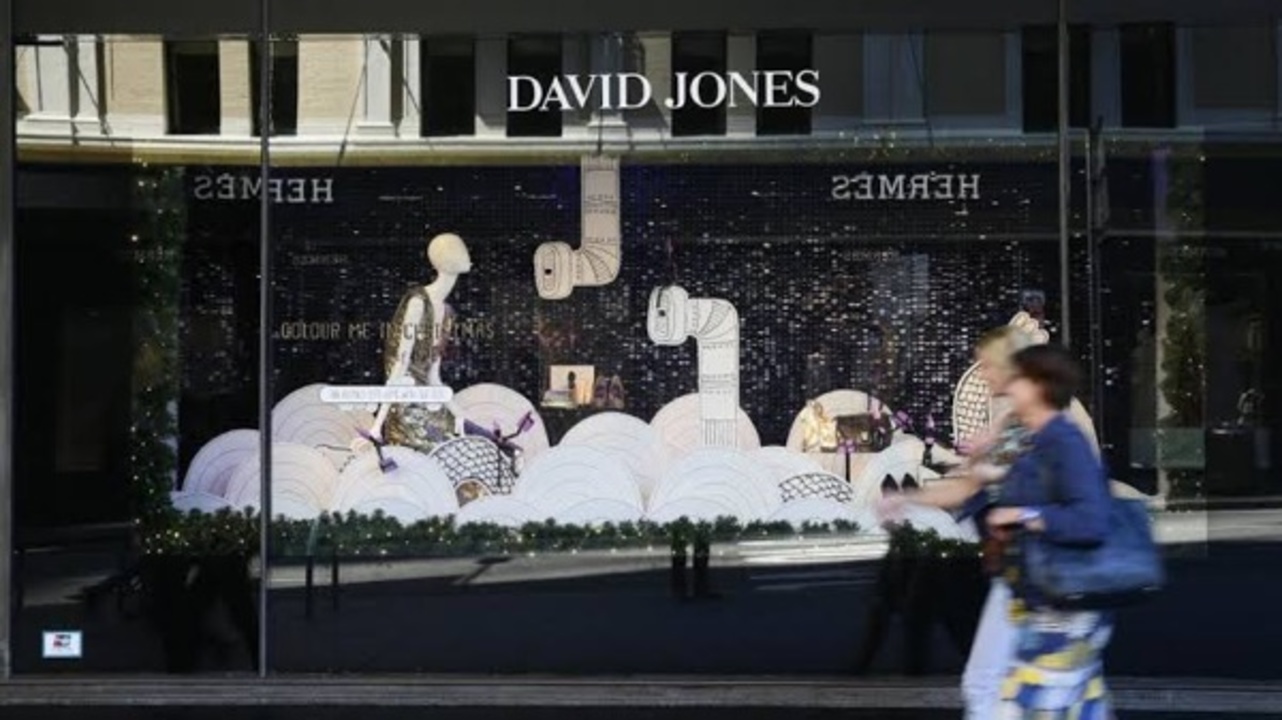 Department store David Jones creates whimsical Christmas shop window displays every holiday season . With a different theme each year , peer through the glass to see everything from Christmas dollhouse scenes , gingerbeard house to traditional puppetry . Stroll along Market , Castlereagh and Elizabeth Streets around the David Jones Elizabeth Street Store and enjoy a night of storytelling and festive fun
Elizabeth Street
Elizabeth St, Sydney NSW 2000, Australia
Take a Christmas lunch cruise

Cruise on Sydney Harbour and enjoy million-dollar views while dining on a traditional Christmas lunch with friends and family . Board the MV Sydney 2000 by noon on Christmas Day for a premium menu on a Sky Deck ; a Club Deck lunch or a Christmas Buffet of leg ham , prawns and plum pudding on the Snow Deck . Departing from Darling Harbour King Street Wharf. No.1 , from $199 per person
Darling Harbour
Sydney NSW 2000, Australia
4.6 rating
Eat a Christmas buffet by Sydney Harbour 🍽🍹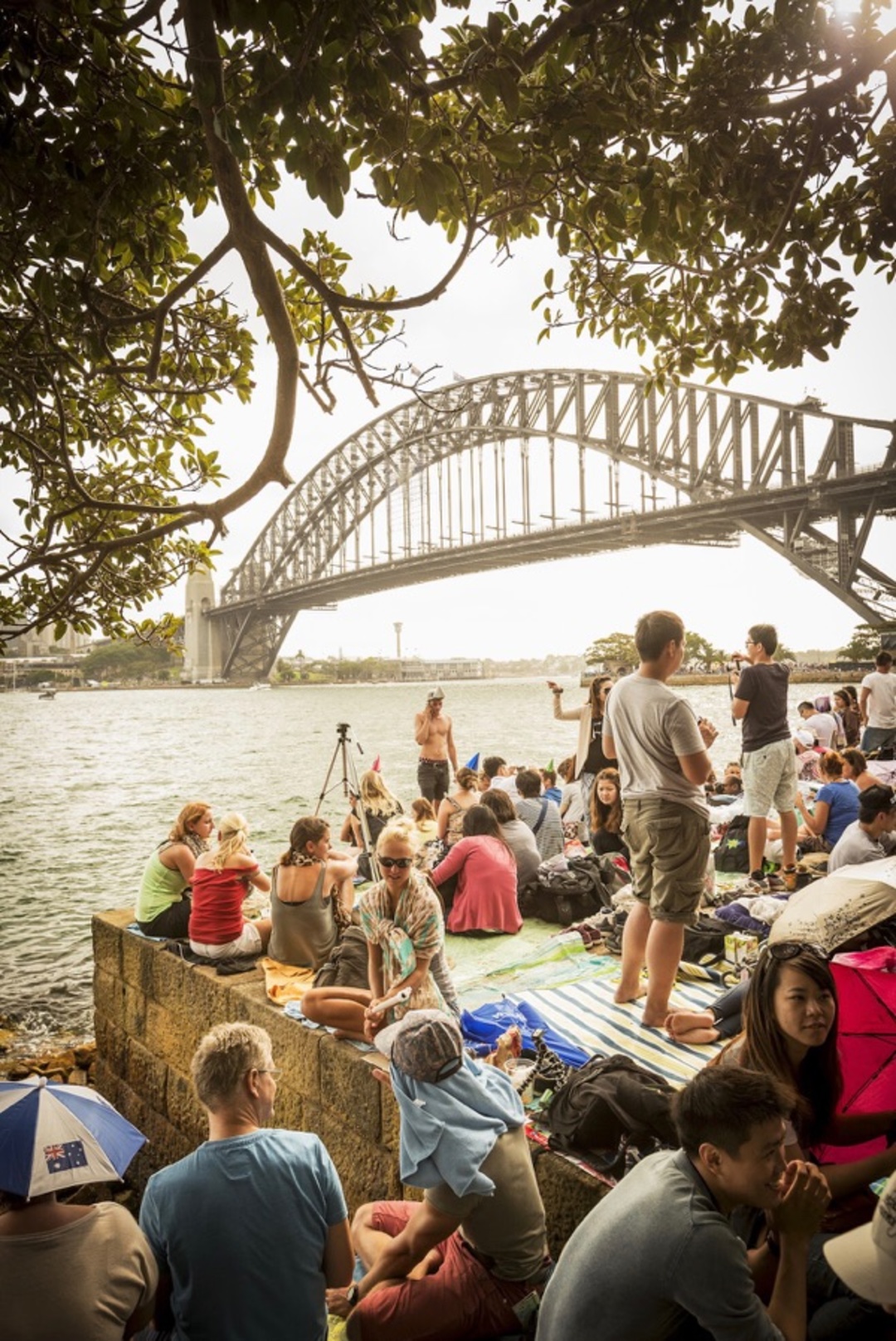 Feast on traditional favorites such as maple ham , roast turkey and lamb , as well as fresh Aussie seafood at the elegant Pier One buffet luch with front-row Sydney Harbour views . Choose a lunch or dinner session , with an array of wine , beer and soft drinks included in the packages , from $99 for a child 5-12 years . On NYE , don't miss the Pier One Party with premium pop-up bars and street food stalls , plus close-up views of the Sydney Harbour Bridge fireworks
Sydney Harbour Bridge
Sydney Harbour Bridge, Sydney NSW, Australia
4.7 rating
Watch the Sydney New Year's fireworks 🎇🎇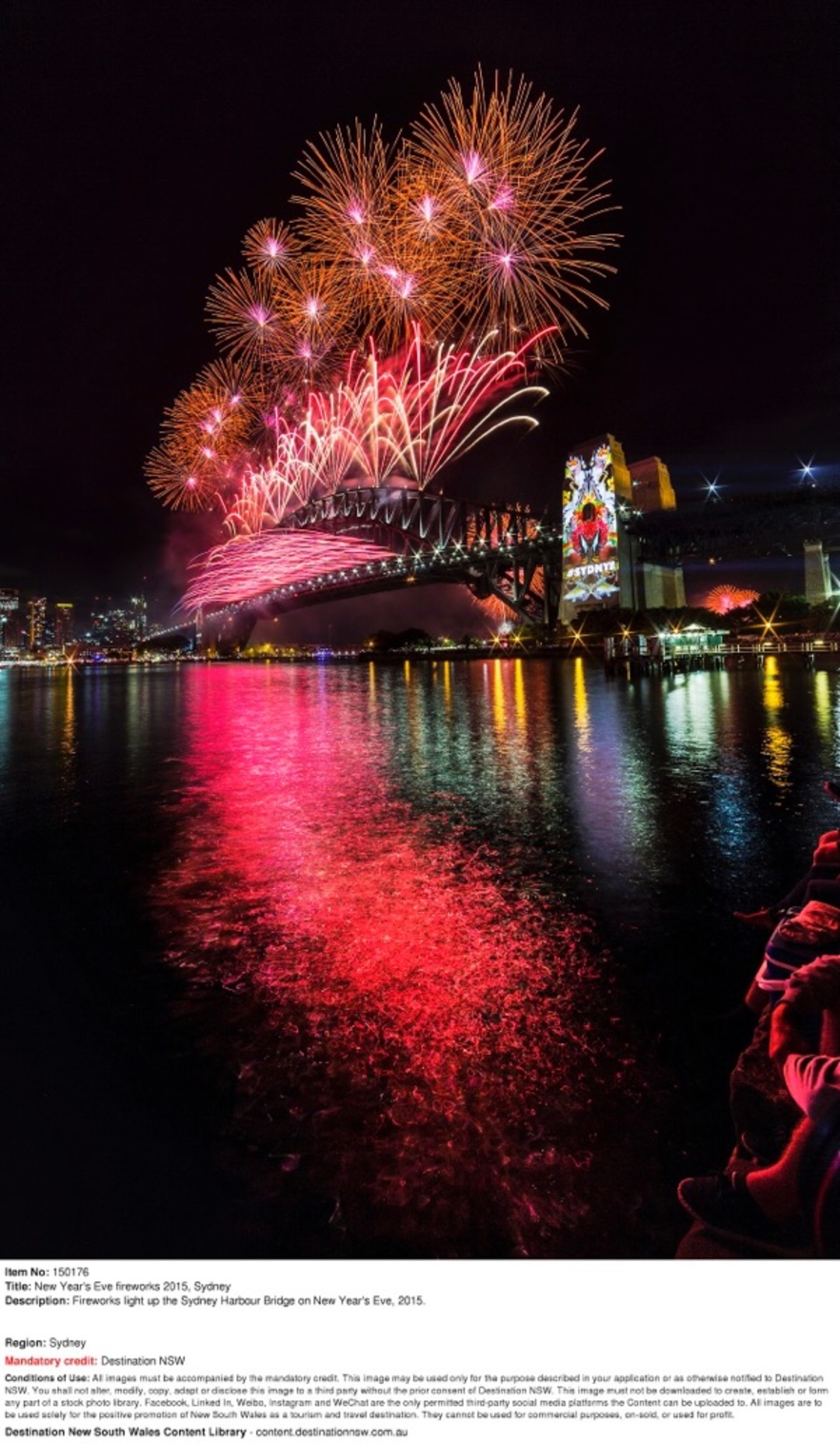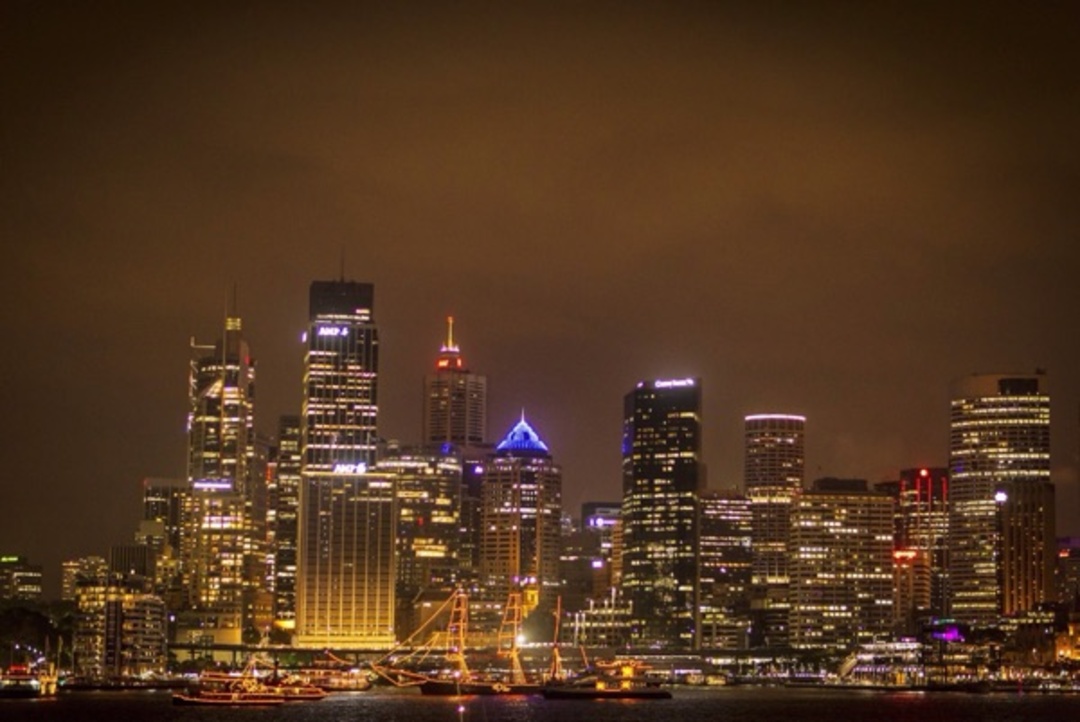 Have an unforgettable New Year's Eve watching the festivities from vantage points on the edge of Sydney Harbour , with Welcome to Country , aerial displays , Harbour of Lights and the iconic fireworks . Head to the Harbour and settle into your position early , anywhere from Milsons Point to Barangaroo Reserve or Botanic Garden's Lawn with a flew
Sydney Harbour Bridge
Sydney Harbour Bridge, Sydney NSW, Australia
4.7 rating
See the fireworks from the water 🌊🎆🎆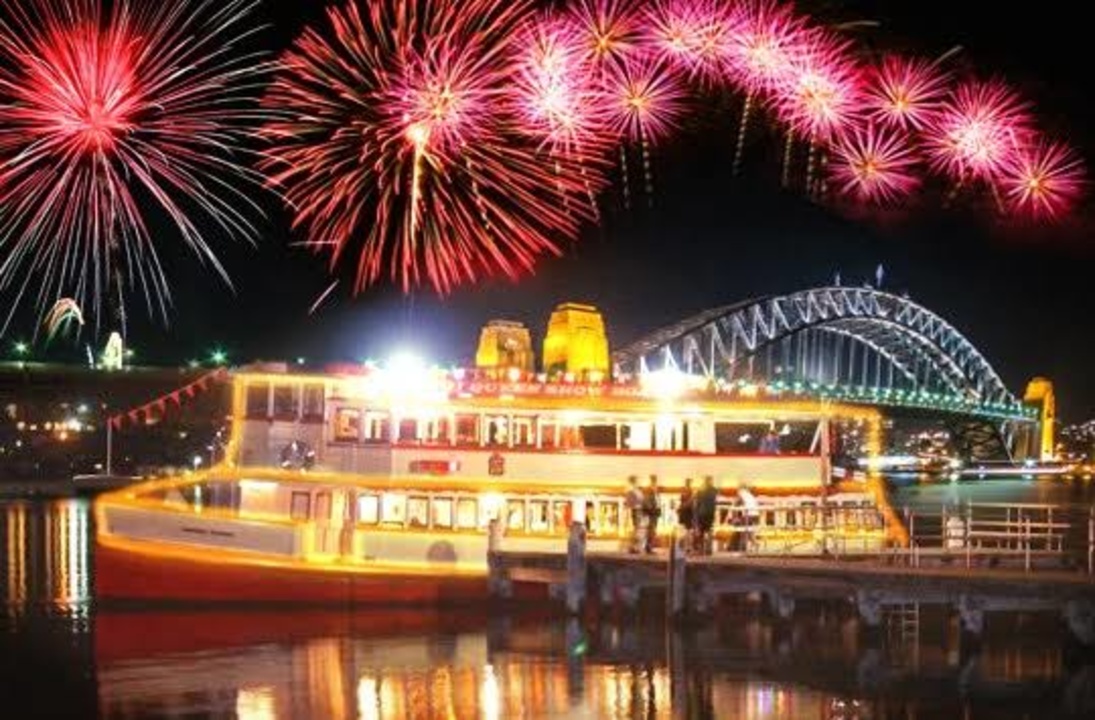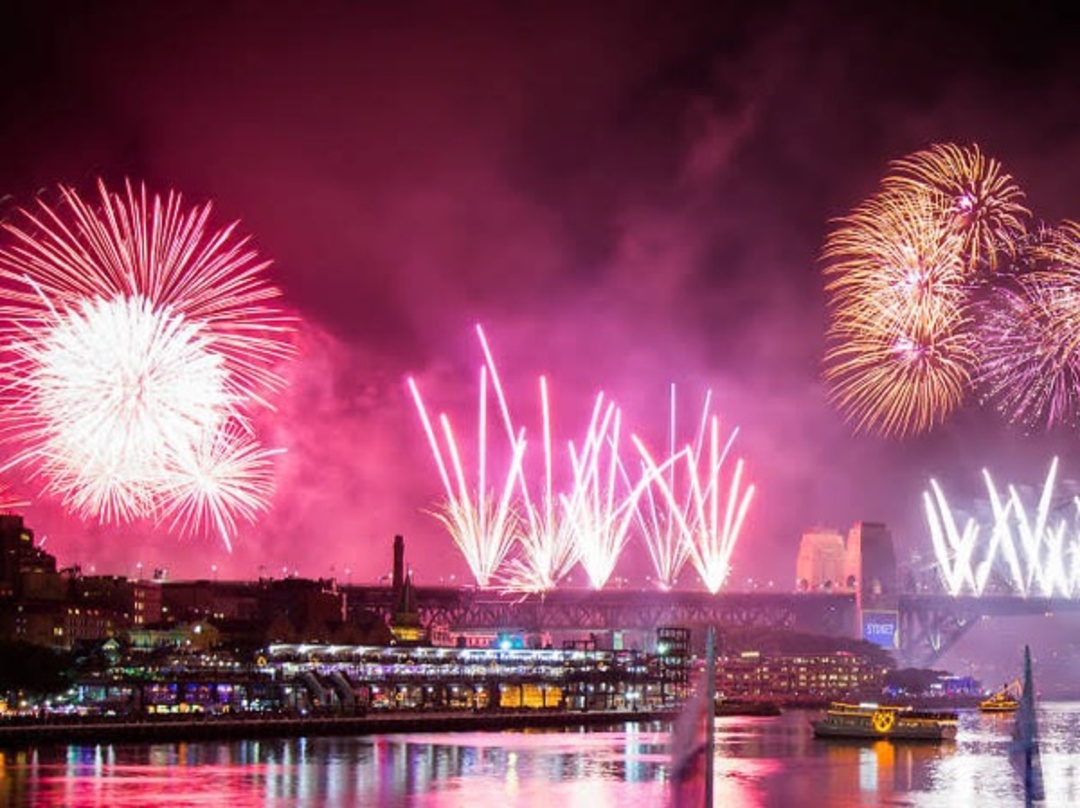 For a memorable New Year's Eve , board one of Sydney's historic ferries , the Wangi Queen circa 1920s , for a cruise on Sydney Harbour . Boarding at 7pm from Walsh Bay , this 6-hour experience includes sparkling wine , beer and soft drink with delicious finger food , and takes a 15km circuit Sydney Harbour watching the spectacular light shows and fireworks
Sydney Harbour Bridge
Sydney Harbour Bridge, Sydney NSW, Australia
4.7 rating
Enjoy fireworks on the beach 🎆🎆🌊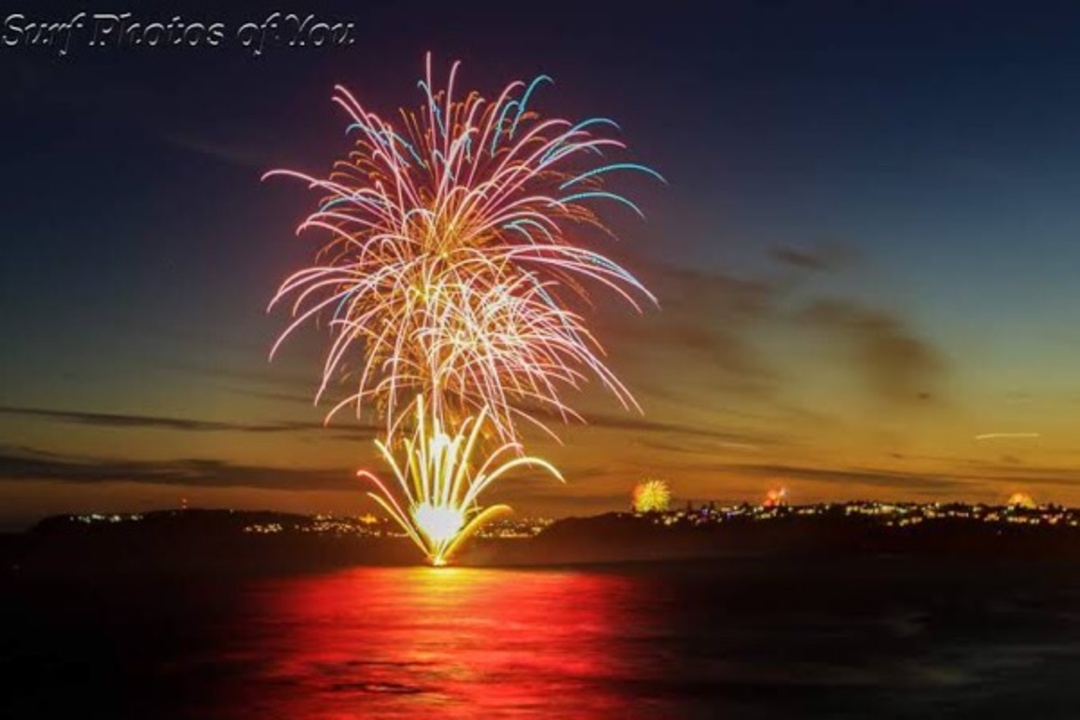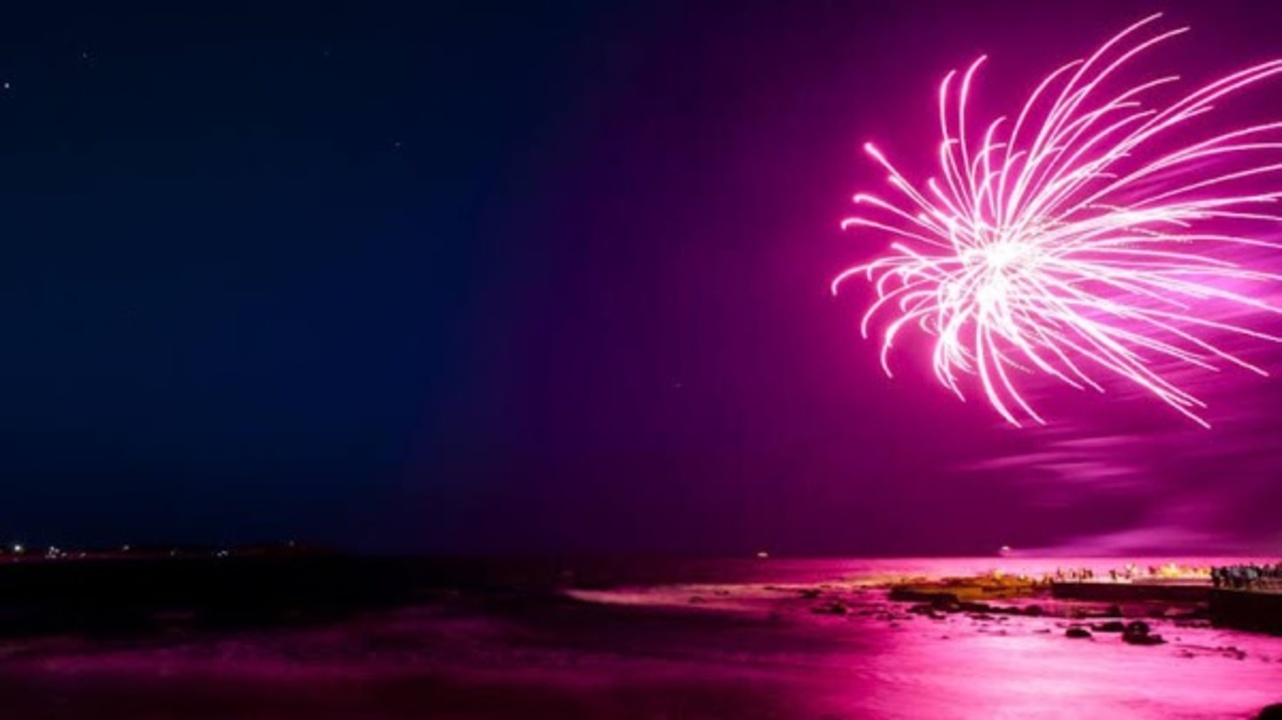 For a relaxed New Year's Eve on the Northern Beaches , head to Dee Why beach for a 9pm fireworks display . Take a picnic or reserve a table at one of Dee Why 's beachside eateries
Dee Why Beach
Dee Why NSW 2099, Australia
4.5 rating
Party at an inner-city music festival 🍾🥂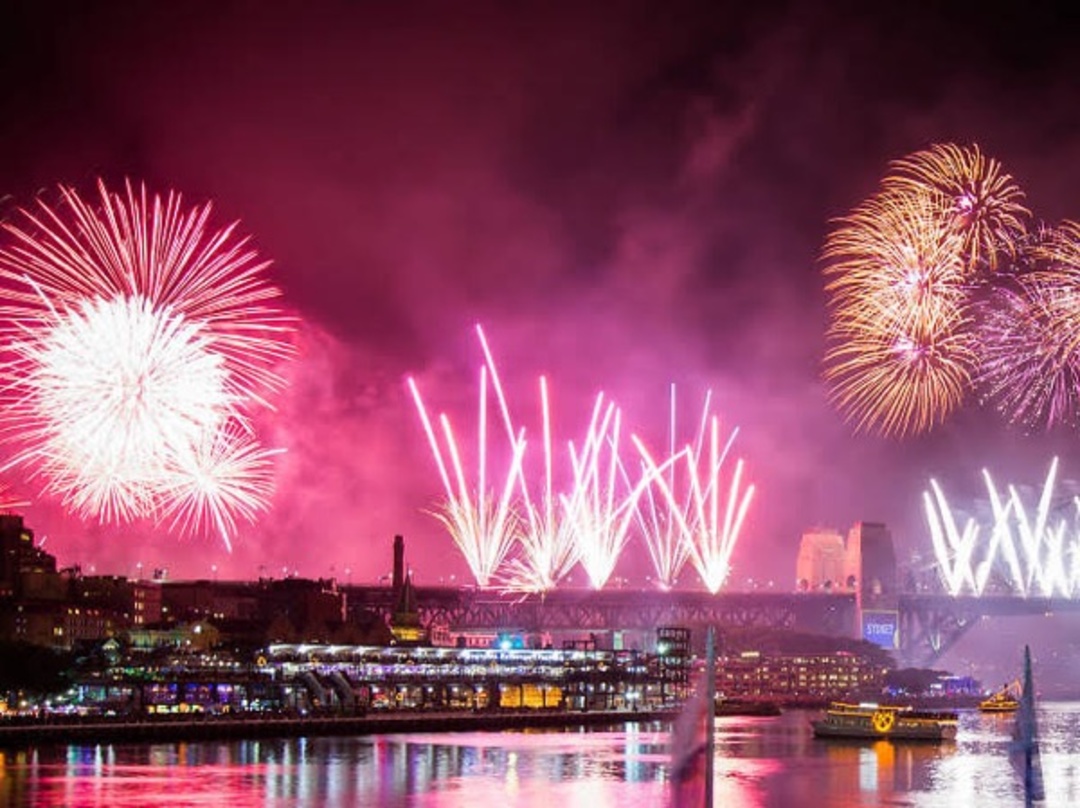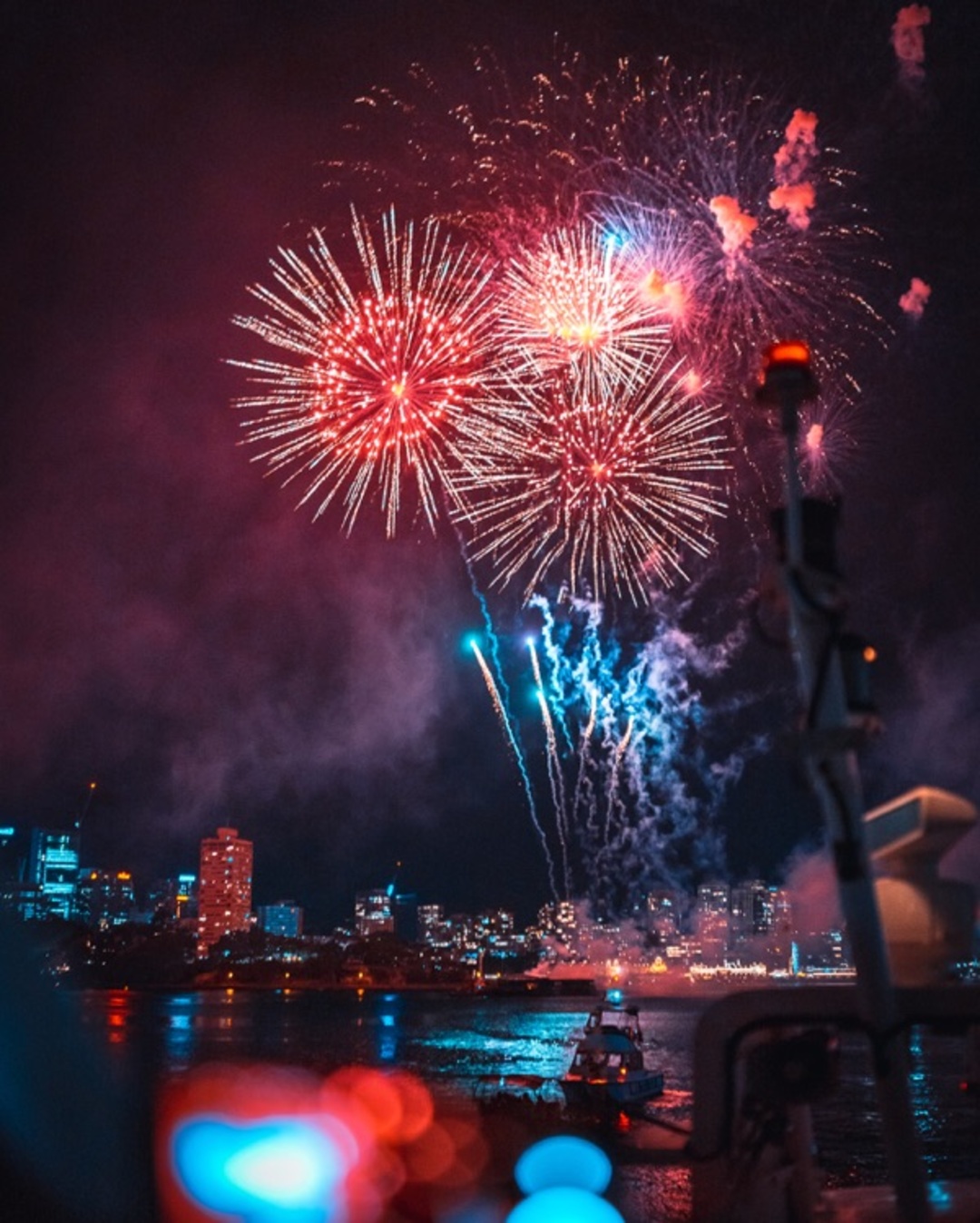 NYE in the Park is an atmospheric New Year's Eve music festival in Victoria Park in Sydney 's Inner Western Suburb of Camperdown , just ten minutes' walk from Newtown Station . The concert kicks off around 5pm for a sunset session with a great tunes , beverage and bites . This year's big-name acts include Hermitage , Girl Talk and Sneaky Sound System . Book tickets to the VIP Sky Deck - brand new this year - and enjoy the midnight fireworks
Victoria Park
Parramatta Rd, Broadway NSW 2008, Australia
4.5 rating
Stay in a hotel with fireworks views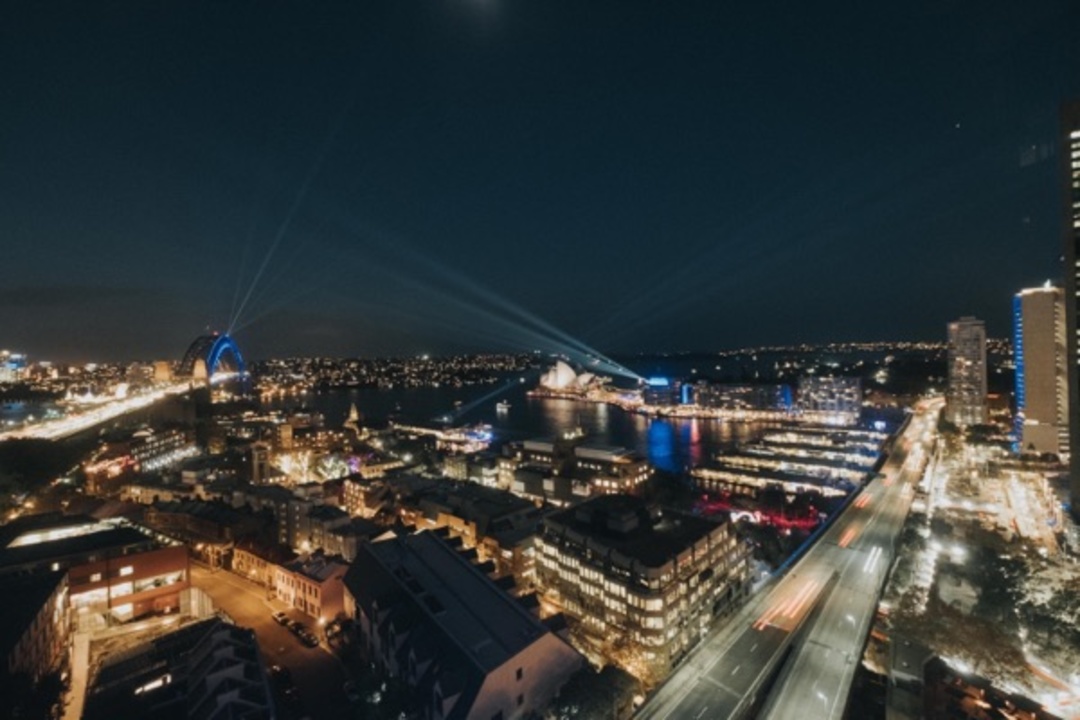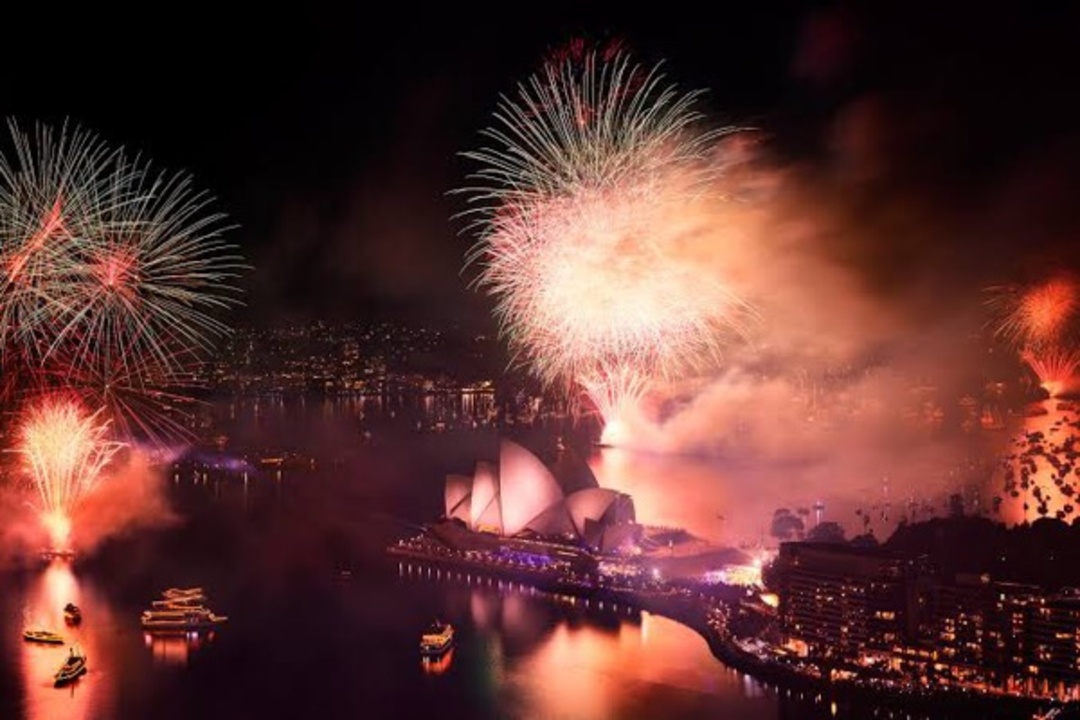 As the clock strikes midnight , welcome 2020 and watch the famed fireworks display over Sydney Harbour from your luxurious room at Shangri-La Hotel . The Deluxe Sydney Harbour room offers stunning views of Sydney Opera House , Sydney Harbour Bridge , and Sydney Harbour , while the Horizon Club rooms and Suites have access to the Horizon Club Lounge , also with brillant views of the Harbour festivities and fireworks . Rooms start from $1205 per night
Shangri-La Hotel, Sydney
176 Cumberland St, Sydney NSW 2000, Australia
4.4 rating
Enjoy a rooftop cocktail party on Sydney Harbour 🍸
Immerse yourself in luxury in the dress circle of Sydney landmarks at Park Hyatt Sydney . This iconic harbourside hotel has an array of elegant NYE experiences on offer from a sophisticated rooftop soirée for $750 pp to a family-friendly three-courses set menu from 5pm . The plush rooms have designer furnishings , exclusive Australian art and neutral tones .
Park Hyatt Sydney
7 Hickson Rd, The Rocks NSW 2000, Australia
4.6 rating
Stay in a backpackers close to the NYE action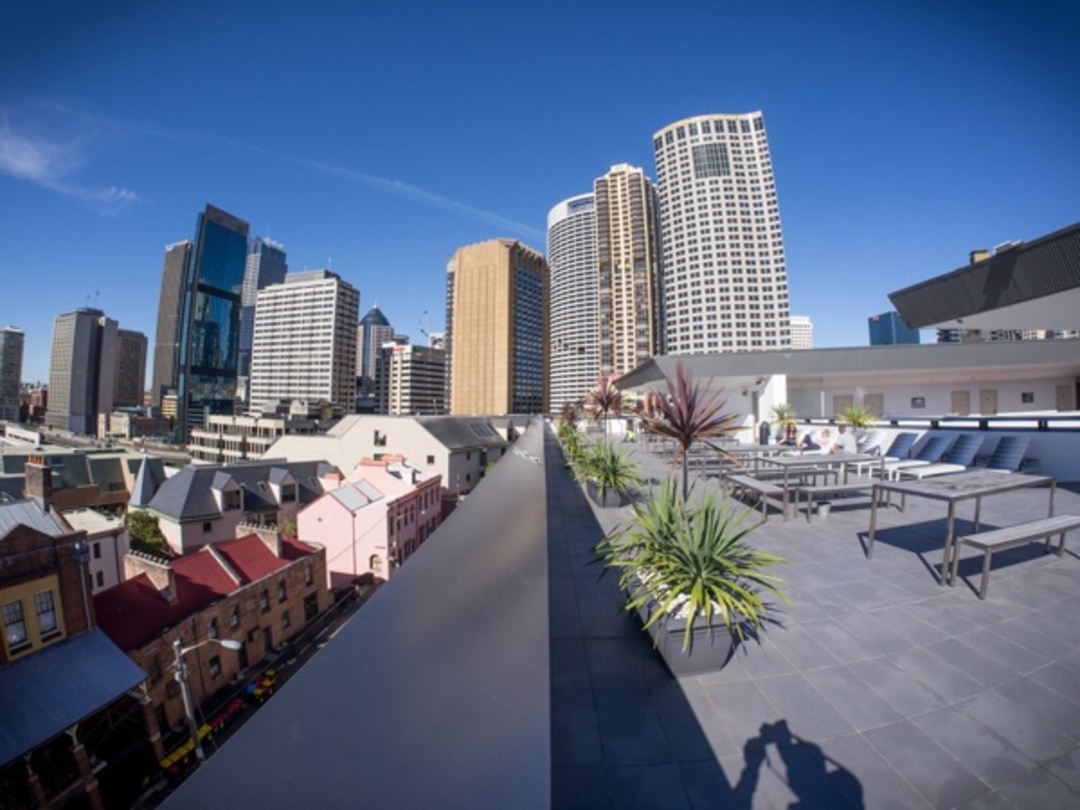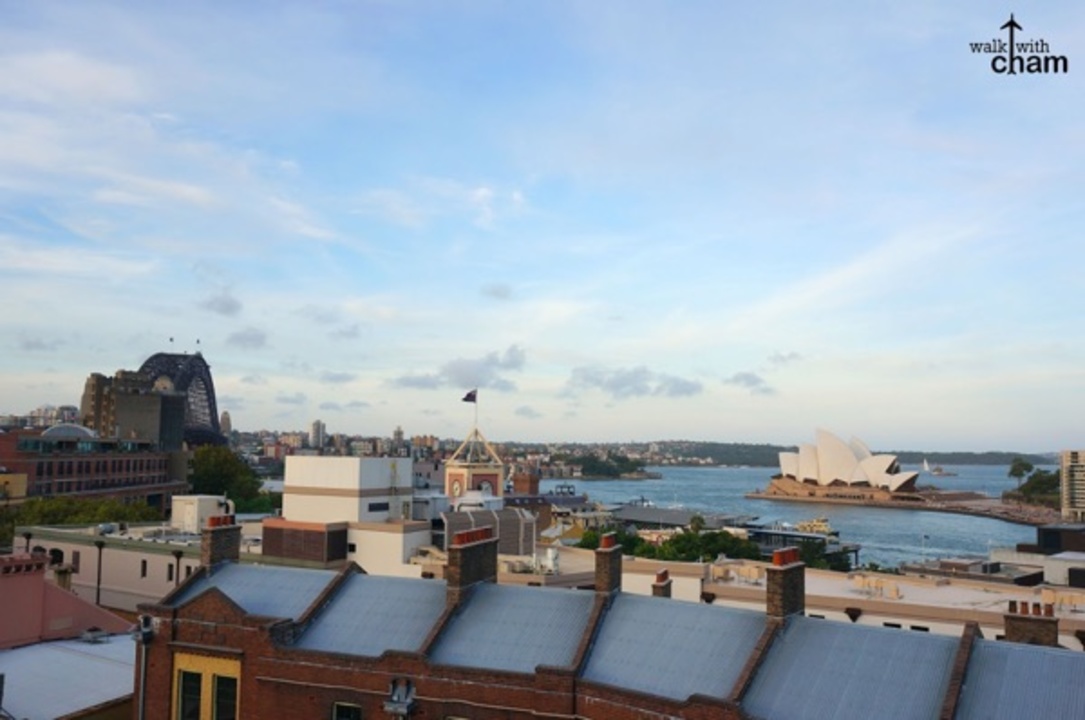 The Sydney Habour YHA in The Rocks has bright , comfortable rooms and a little -known rooftop space with phenomenal views of Sydney Harbour . Each year they released exclusive tickets to their terrace party to ring in the New Year - these tickets are not included in the room rate and often sell out fast ! If you miss out - head down to the Harbour's edge and revel in the festivities then retreat to your shared or private room
Sydney Harbour Bridge
Sydney Harbour Bridge, Sydney NSW, Australia
4.7 rating
Party Cuban style on the Harbour 🍻🍻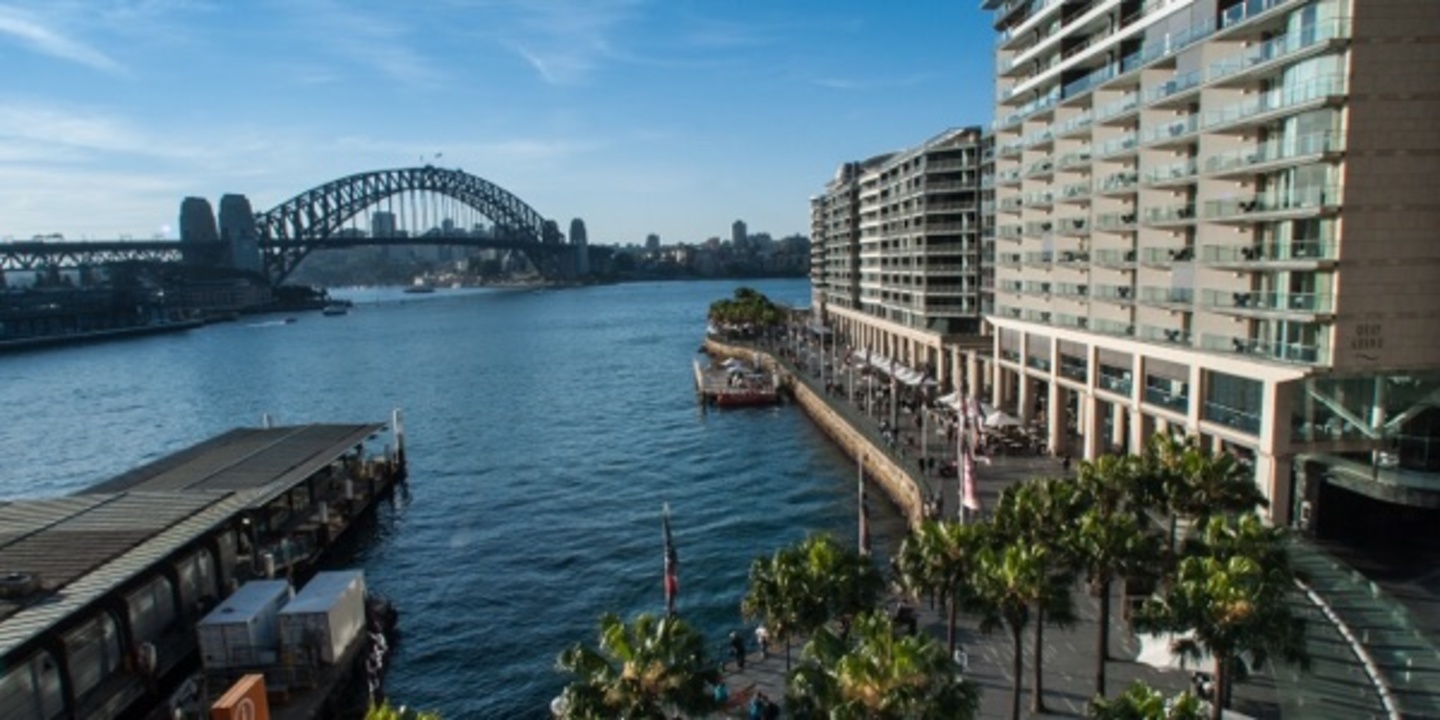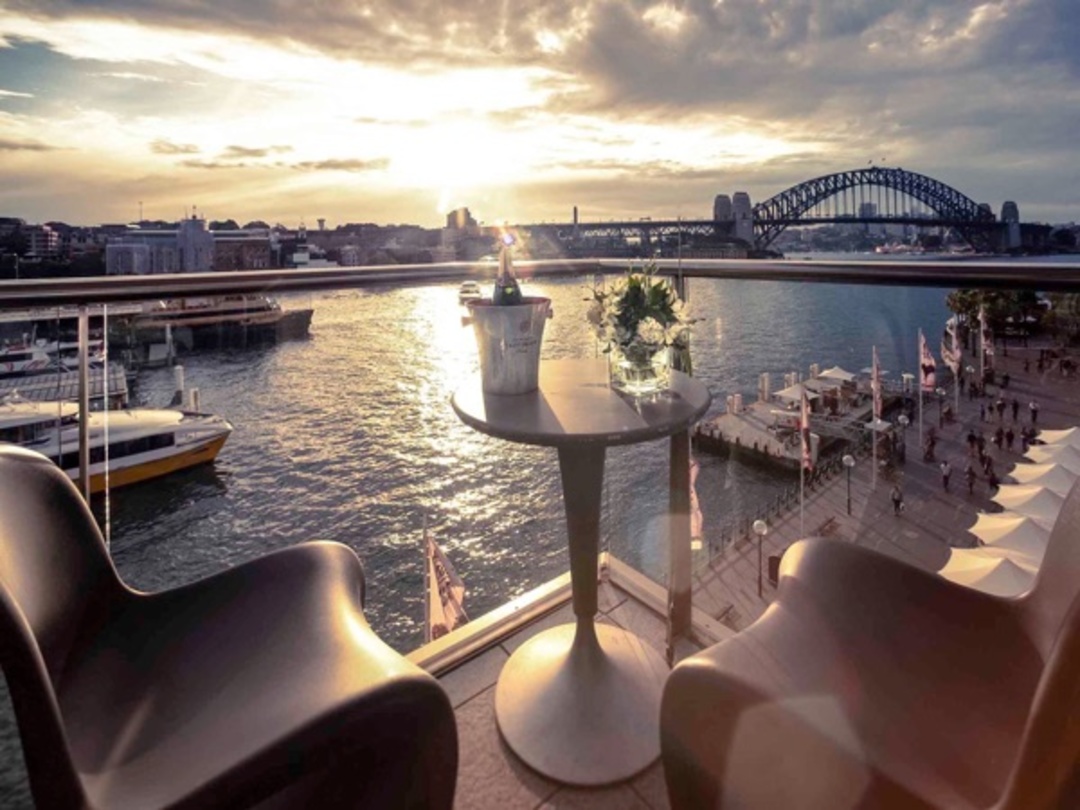 Inside the five-star Pullman Quay Grand Hotel in Circular Quay , you will find one of Sydney's hidden gems , Hacienda Bar - a surprising oasis of cascading plants , luxe pastel seating and vintage neon signs . Positioned perfectly for ringing in 2020 with selfie-worthy views , book a ticket to their NYE party and enjoy Champagne on arrival , Cuban-inspired canapés and plenty pf drinks
Pullman Quay Grand Sydney Harbour
61 Macquarie St, Sydney NSW 2000, Australia
4.4 rating
Ring in the New Year at a Garden Party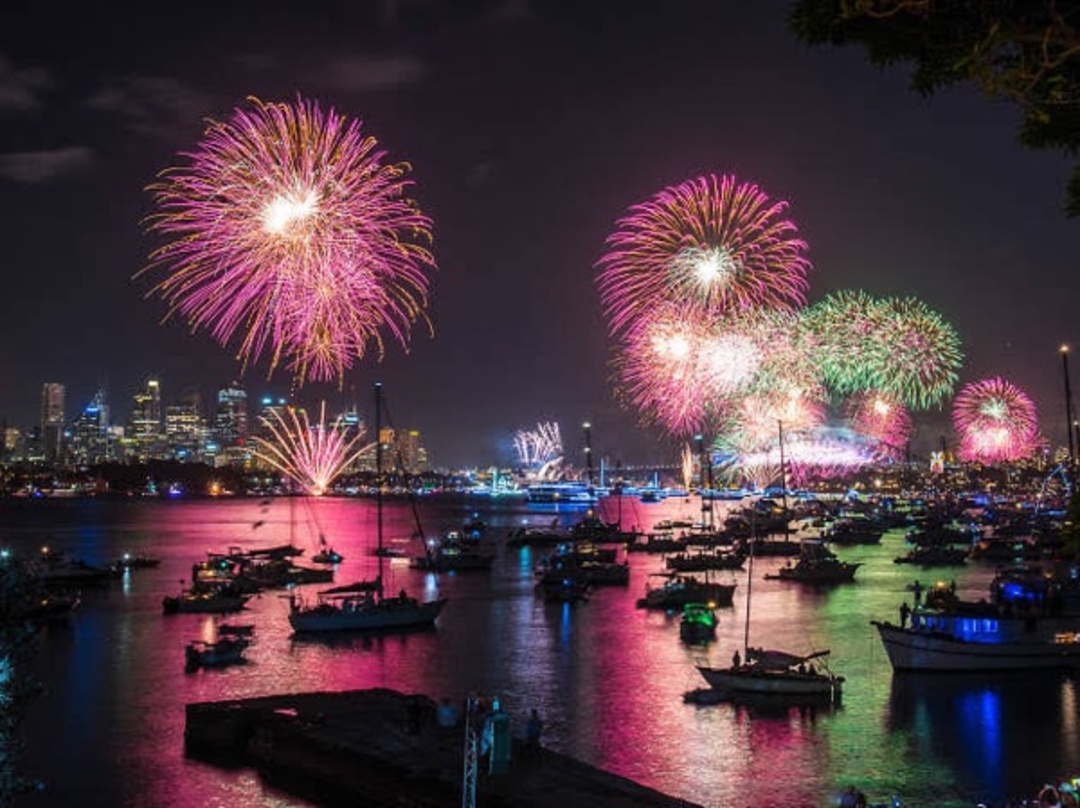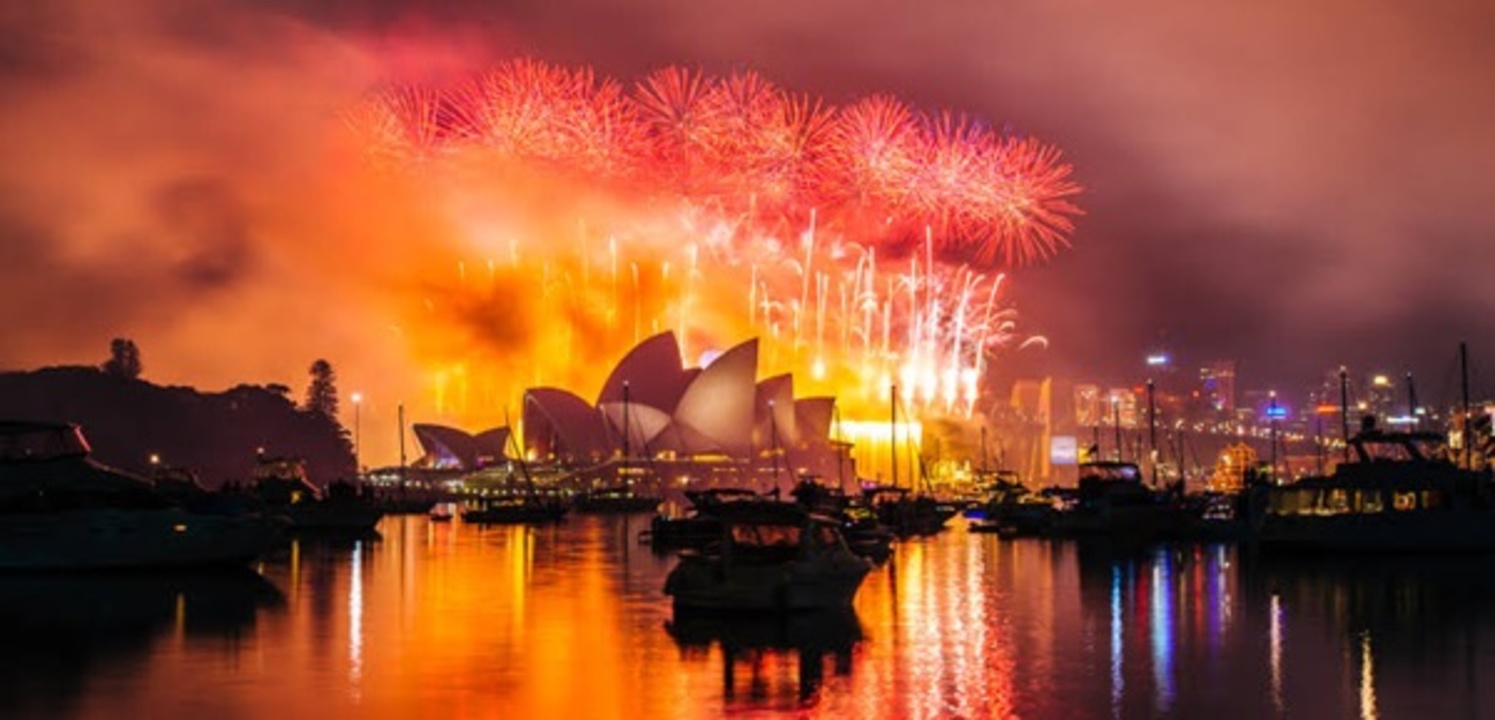 The eye-catching greenhouse , The Calyx at the Royal Botanic Garden Sydney , is hosting a delightful New Year's Eve party amongst intriguing carnivorous plants . Enjoy free-flowing drinks , delicious canapés and dancing before gathering at an exclusive harbourside viewing spot for the midnight firework
The Calyx
Mrs Macquaries Rd, Sydney NSW 2000, Australia
4.6 rating
Be the first to write a comment
Have A Story To Share?
Share and connect with the global travel community